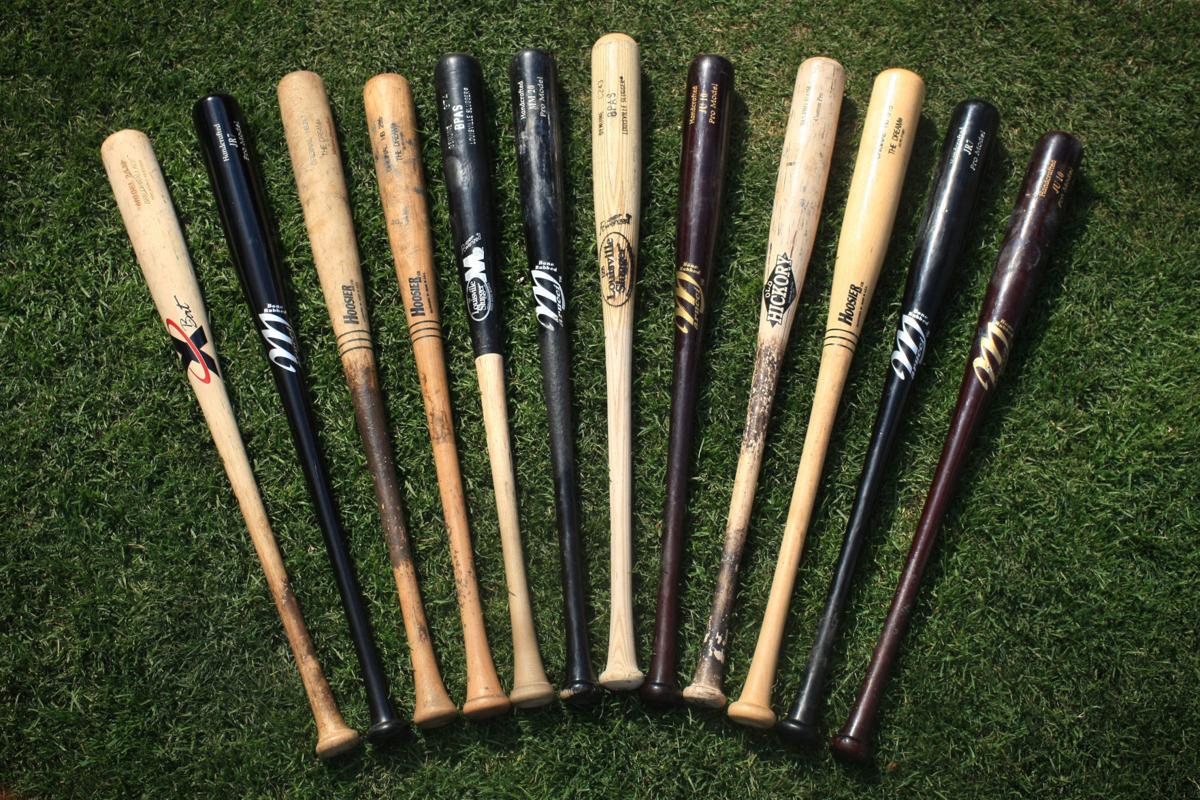 CHESTERTON -- When Clay Thompson's on his game, the Andrean left-hander is keeping his infield busy.
"I'm not overpowering. The biggest thing with me is getting ahead in the count," Thompson said. "I rely on my off-speed (pitches) to get a lot of fly balls and ground balls. My two-seam has a lot of run. If I can get them to roll over on it, I can be successful."
The 59ers senior induced 11 groundouts to go with seven strikeouts and a pickoff, outdueling Portage sophomore Jack Dickson for a 3-1 victory in Saturday's Class 4A Chesterton Sectional quarterfinals.
Valparaiso ousted Hobart, 11-0, in five innings in the opener.
"We went back and forth on who to start," Andrean coach Dave Pishkur said. "We have one elite pitcher (Mike Doolin) and three who are pretty equal and Clay throws the most strikes of those guys. (Doolin) played some really good shortstop and Brad (LeVeque) made a couple nice plays at second."
Dickson allowed five hits, three of them in the third when Andrean scored on a Nick Fushi fly ball and Joe Rycerz's seeing-eye single to break a 1-1 tie. Its other run came on a passed ball in the first.
"We didn't get a lot of guys on base. We didn't hit the ball really hard," Pishkur said. "It wasn't the easiest day to score. Both teams played pretty good defense and both pitchers pitched well. Sometimes, the first game, you don't always play the way you want to play. We're just happy to survive."
Portage (11-16), which started just two seniors, scored on a Jimmy Craven grounder in the second, but left the go-ahead run at third with one out. It only had one more base runner before the seventh, when it put two on with two outs. Thompson retired Craven to end it.
"Jack did exactly what he had to do. If we could keep them under four, we would be happy, especially against that team," acting Portage coach John Selman said. "We played good defense. We just didn't come through on the offensive side. We missed some early pitches. We had some good at-bats, but we couldn't come up with a big hit."
Ball four was Valpo's biggest weapon in the opener.
The Vikings had just three hits, but drew 11 walks from three Hobart pitchers, also taking advantage of four errors.
"We knew we had to be patient, but we also knew if we got a fastball down the pipe, we had to hit," Valpo's Derek Lasky said. "When (Jake) Sweeney's on, he's really on."
Just the same, when the hard-throwing Hobart lefty is off, he's really off. Sweeney walked seven in four innings, his pitch count nearing 100. The Vikings plated three third-inning runs on a Gunnar Pullins single and two of Sweeney's five wild pitches.
"Early on, he had trouble finding the zone," Valpo coach Todd Evans said. "I don't know if we manufactured any of those (runs). It was a matter of getting guys on base and putting the ball in play. We thought if we could get to Sweeney, we would have a pretty good chance."
It was 3-0 in the fifth when things unraveled for Hobart (8-19). Valpo piled up eight runs on just two hits, an RBI double by Marcus Gholston and a run-scoring single by Ryan Vendl. Hobart had three errors in the ugly frame and also walked four.
"I've been on the other side of that fence," Evans said.
Lasky blanked Hobart on three hits. He walked two, both in the second inning, stranding five Brickies in the opening two at-bats.
"I was a little inconsistent at the start," Lasky said. "I knew I wanted to make them hit it. I didn't need to strike out people. Eventually, I got my touch my curve and changeup. As the game went on and we got a comfortable lead, I was able to put it on cruise control."
"That's what he's done all year long," Evans said. "As long as he gets it over the plate, it's usually going to be a good result."