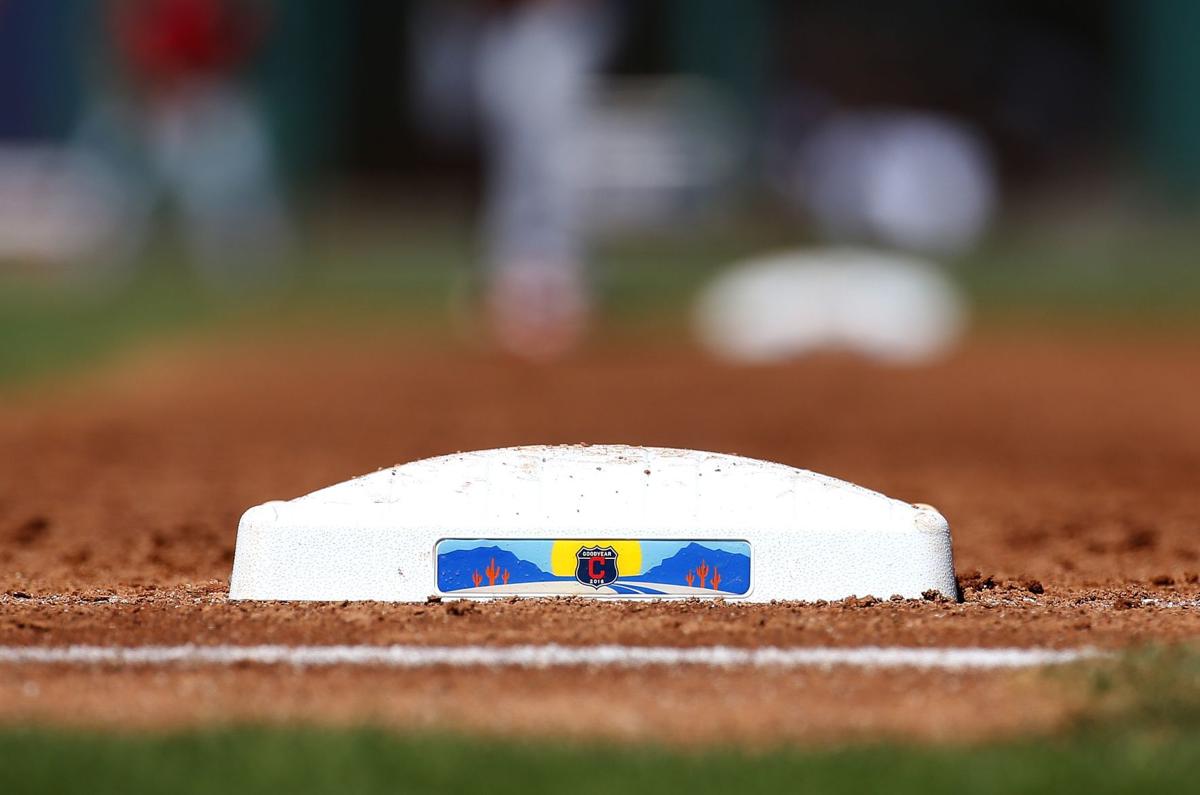 WASHINGTON TWP.  — For the better part of 30 minutes after Friday's Porter County Conference game, Corey Mack stood and talked with his team, right field at Senator Park serving as the psychiatrist's coach.
"These boys have been getting beat by Washington Township since T-Ball," the Morgan Township coach said of the 10-0, five-inning thumping at the hands of Washington Township. "I'm not taking anything away from Washington Township, but it's not necessarily that they're so good. We just have a mental block. When you've been beaten by the same team for so long, it becomes accepted."
Morgan (7-1, 2-1) looked nothing like the team that won its first seven games, committing five errors, walking five, balking and wild pitching its way to an ugly first loss.
"We play Boone Grove on Monday and we'll look like the same 7-0 team that rolled in here," Mack said. "But if we want to win anything, the tournament, the sectional, we're going to have to find a way to beat Washington Township."
As one-sided as the game turned out, Morgan had a chance to jump in front, starting the game with two hits off Hunter Hachey, but he worked his way out of the jam against the middle of the Cherokees order.
"That was big," Senators coach Randy Roberts said. "Then we come back and score three. We just tell him to get the next out."
Hachey (3-0) breezed the rest of the way, allowing only a pair of doubles over the last four innings.
"Roberts is talking mental, mental all the time, it's finally coming to us," Hachey said. "I just tried to stay focused, not let it get to my head, pitch with confidence. My fastball was working. My curve really helped out. I was switching back and forth between them and it really worked out. Starting off each batter with a strike, I do (well) throughout the game. Without a good defense, it's a lot harder for a pitcher to stop everything."
Washington's first was sparked by a dropped third strike that was thrown away. After Dylan Clem's bunt single, Tyler Bush balked in a run. A three-run second was touched off by a dropped fly ball in right field and a similar gaffe plated two more in the third. 
"An undefeated team comes to town, you can't let up," Roberts said with a smile. "I don't care how much batting practice you take or bullpens you throw. At some point, I hope eventually we're a good hitting team, but we've only played once a week. We're going to put the pressure on, move runners any way we can."
Hachey struck out six and walked none.
"Hunter pitched pretty well," Roberts said. "He was mixing it around pretty well, changing speeds. The four seniors have pitched a lot, since they were sophomores. We're just looking for consistency. They'll have a good game, then the next one's not so good. It's too early to tell anything. It's like every game is the first game of the season."
Hachey also had two hits, scored twice and plated two for Washington (3-1-1, 2-0).
"We've got most of the same guys," Hachey said. "We should have a pretty strong team."