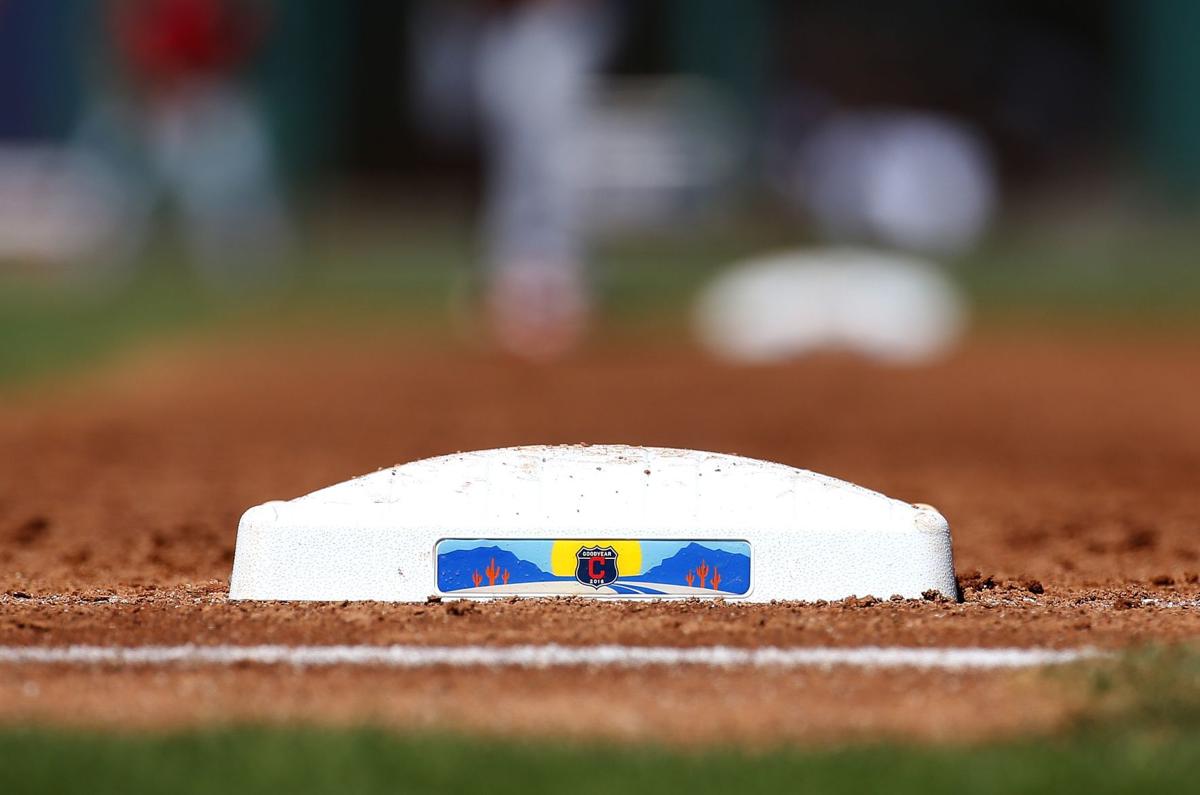 UNION TWP. — Pitching is a mental game for Jake Armentrout.
"I try to get in their head," the Wheeler senior left-hander said. "My mindset is to mentality beat them before I beat them with strikes. I try to think what they think I'm going to throw and I go the opposite. (Catcher Mason Diaz and I) work on it a lot."
It sure worked in Wednesday's season opener with Times No. 10 South Central. Armentrout fanned 12 over six innings, allowing one hit — a dribbler that came to a stop on the third base line — and Danny Klimczak finished for the save as the Bearcats prevailed 2-1 in a pitching duel.
"It's nice having the lefties to go back-to-back," Wheeler coach Kyle Becich said. "They complement each other very well on the mound. Jake only pitches for (high school). He's naturally an outfielder. When he finds his rhythm, he's fine."
Wheeler pushed across the go-ahead run in the sixth when Jackson Stephens lined out to center with the bases loaded, earning the team's game MVP belt. Diaz led off with a double and went to third on Nate Gosbin's bunt single. 
"The bunt was as big as the double," Becich said. "Jackson's always been a consistent contact guy. He wasn't looking to try to hit a home run. He was just trying to put the barrel on the ball."
With Armentrout's pitch count over 100, fellow lefty Danny Klimczak closed for the Bearcats, allowing a Trent Smoker two-out single before striking out Carson Husmann to claim the save. Smoker had both Satellites hit.
"I've (closed) in small games, bur it's the first time I've come in in a one-run game," Klimczak said. "I was little nervous against Carson. I play travel ball with him, so I know what he's capable of. I wasn't going to throw him a fastball. I was going to make him earn it, exploit something he couldn't do. I always have confidence in my breaking ball. When Mason called it, I said OK. The game was for me to close out whatever we needed and we did well as a group."
South Central scored on a bases-loaded walk in the fourth, when Armentrout hit two and walked two.
"The plan was to come in and throw strikes, make them miss, be as efficient as possible," Armentrout said. "I got out of rhythm a little bit. I thought I heard their coach say to step out of the box and make him wait. It got in my head. I just had to focus and remember my mechanics."
Armentrout had to be sharp to top Kyle Schmack, who allowed just five hits. Adam Wagoner and Sam Beier paired doubles for the first Wheeler run in the third.
"Kyle was fantastic," S.C. coach Ryan Kruszka said. "I was impressed with our defense. Hats off to (Aremntrout). He worked fast. He worked low. In this area, he's a plus left-handed arm. You have lefties and one of the best catchers in the area (Diaz), so base running's a factor. Our bats will come around. I'm not worried. Our approaches were fine. There were a lot more positives than negatives."
Armentrout's optimistic the Bearcats can build on last year's 21-win season.
"We've been playing together since we were eight or nine," he said, "We know each other's movements. We've got some of the best chemistry out here."