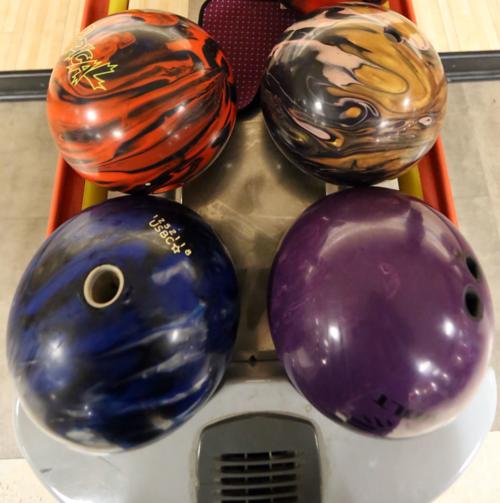 Griffith boys bowling will make its third trip to the state finals in four years Saturday at Championship Lanes in Anderson.
They'll be joined by the Portage and Hanover Central girls teams, which also qualified. The Indians also won semistate, while the Wildcats finished fourth.
"These kids have put in the time and the work to get where they are today," Panthers coach Ed Olszewski said. "They deserve the recognition they are receiving, and I couldn't be any happier with this team."
Assistant coach Justin Hauser was a member of the 2007 state championship Griffith squad. He's helped with the team in the past but became a full-time assistant this season.
"On biased experience, I would say our (2007) team was better only because I can say we made it to the top. We did it," Hauser said. "This team, I think they can do it. They're coming together at the right time, bowling well at the right time."
The Panthers are anchored by seniors Jake Collins and Chris Albanese, but Hauser said sophomore Nathan Ward rivals their ability when he's bowling his best. Freshmen David Wilson and Eddie Olszewski, the head coach's son, round out the top five.
"This has been a special experience with having my son on the team. Not many people can share this type of thing together," coach Olszewski said. "I really want us to come home with the title. I've been coaching some of these guys since sixth and seventh grade. I've been able to watch them grow both personally and as bowlers."
The Panthers lead the state with a 1,020 team average. Collins, Albanese and Ward all boast individual averages in state's top 10.
Postseason tournaments are bowled in Baker format, with each of five teammates alternating to bowl two frames, in total. From there, a cut is made and teams compete in a head-to-head step ladder bracket to determine a champion.
Griffith won six tournaments this season, including the South Bend semistate last week.
"Over the past month, those freshmen have been bowling how they need to down the stretch (to win a state title)," Hauser said.
Albanese and Ward also qualified for state as individuals. Hobart's Nick Babolonia and Bishop Noll's Ameer Lawrence will join the Panthers duo. Hanover Central's Marissa Metcalfe, Michigan City's Alexandria Hahn and Portage's Makayla Himden will bowl in the individual girls event. Babolonia was the individual champion at the South Bend semistate, while Metcalfe placed second at the girls semistate.
Get in the game with our Prep Sports Newsletter
Sent weekly directly to your inbox!