"I've coached against these kids for the past eight years. They're hard-nosed kids, very athletic. They get after it. They play end line to en…
Thomas Smith resigned three months into his second stint as boys basketball coach, as he became the third to leave Lighthouse in 2021. He was …
It was a pleasure watching you compete, often from afar, and safely talking with you after events.
"We make a lot of commitments, we get those in writing and we hold coaches (and) players to those standards, and we push to try and hit those."
"Going through what I did with Hammond Morton this year, being at a place that wants me to be there means a lot, so I'm really excited about it."
With the coaching carousel shuffling around, West Side's Jalen Washington recently received a scholarship offer from several Power Five school…
Courtney Pishkur would like to make one thing clear this Mother's Day. Her dad, as legendary as he is, couldn't do what he does alone. "I thin…
Moore compiled a 139-67 record in nine seasons at Hammond, including an 18-2 record this past season en route to the Wildcats' fourth straight…
Bosco's high school team will not be a part of the IHSAA. Outside of the IHSAA's limitations, players will be allowed to train, practice and p…
"Every new coach wants to come in and build a foundation, and this is the very first foundation ever."
"I'm just happy, you know? Because basketball has always been my big dream. It's very surreal for me. ... When I lost my grandma in eighth gra…
Times sportswriters James Boyd and Mike Clark discuss the latest Region sports news, including Boyd's column about Calumet star Mark Flores an…
Nelson's most successful season was in 2017-18, when the Warriors defeated Twin Lakes for their first sectional title in 18 years.
David Prokop was an assistant at Valparaiso for the last six seasons.
Times sportswriters James Boyd and Mike Clark discuss the latest Region sports news, including recruiting updates, perfect games and coaching changes.
West Side's Jalen Washington and Appalachian State recruit Christopher Mantis were among players from the Region recognized by the Associated …
On Monday, the 5-foot-9 guard committed to Incarnate Word in San Antonio as a preferred walk-on. The Cardinals are coached by former Andrean s…
Both seniors had at least Division I scholarship offer, but with the college basketball world in flux because of the coronavirus pandemic, the…
Times sportswriters James Boyd and Mike Clark discuss the latest Region sports news, including The Times Players of the Year, Coaches of the Y…
"They told me I'm a true point guard and that that's what they need."

Midwest Express Clinic / Crown Point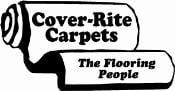 Cover-Rite Carpet & Design Center
Here are the final boys basketball statistical leaders entering
West Side's Chrishawn Christmas is one of 10 Region players selected for Hoosier Basketball Magazine's Top 60 Senior Workout.
"This is where I grew up and where I went to school. This is where my family is. ... I have the opportunity to go back to where I was born and…
Calling all Region prep basketball fanatics! Catch up on coverage from yesterday here.
Keith Nuest, a 1961 Kouts grad, has spent more than half of his life as his alma mater's boys basketball statistician. On Saturday, the 78-yea…
Cole Wireman, Porter County's all-time leading scorer, ended his prep career with 2,141 points, which ranks 32nd all-time in Indiana boys bask…
Kouts battles with Barr-Reeve for the Class A state title at Bankers Life Fieldhouse in Indianapolis.