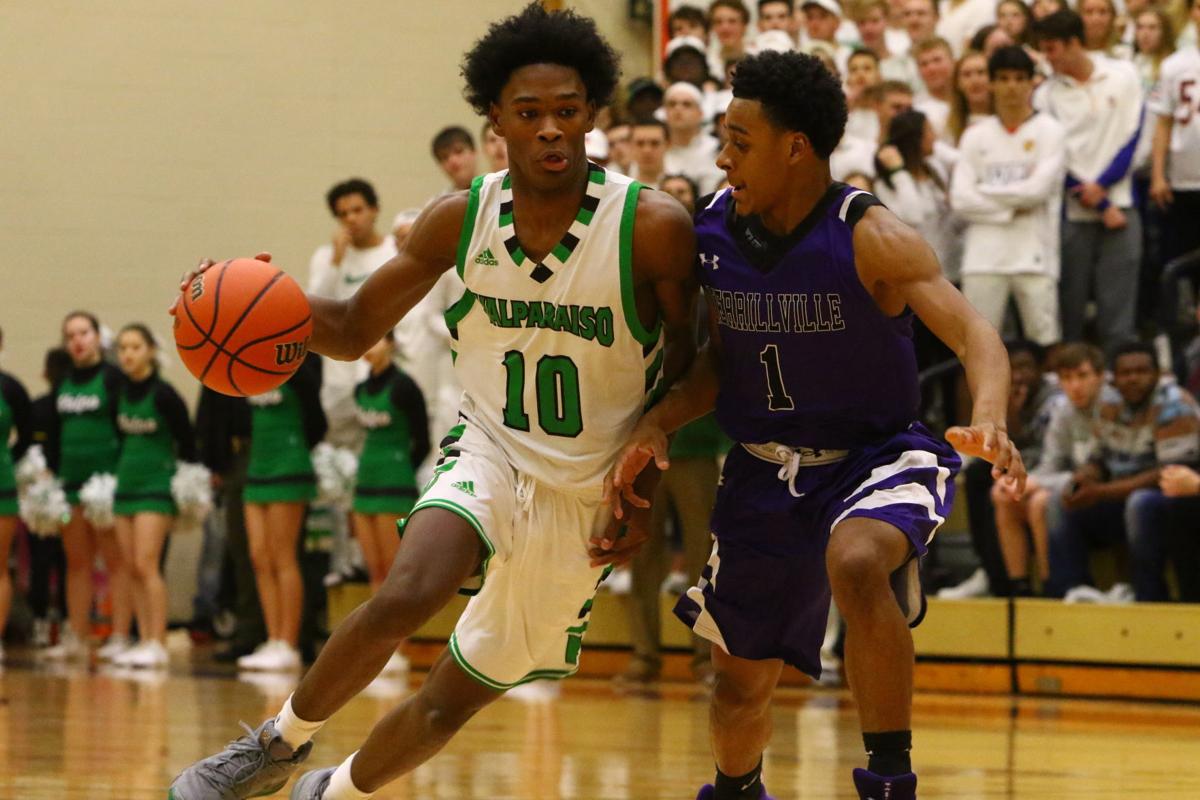 Brandon Newman is returning to Valparaiso High School.
The highly-touted, four-star basketball prospect announced on Twitter on Sunday afternoon that he will be returning to Valparaiso for his senior season after he originally was set to transfer to Montverde Academy in Florida.
"Due to my mother's health, my family and I have decided that it is best for me that I return to Valparaiso, IN and re-enroll at Valparaiso High School," Newman said in a tweet on his @ballislife_219 account.
Newman's mother, Charmagne, is a 1984 Roosevelt graduate and a fixture in the Valparaiso bleachers during her son's games.
Attempts to reach Newman, a 6-foot-4 shooting guard, were not successful Sunday afternoon.
The news of Newman's return capped off an emotional few days for Valparaiso basketball coach Barak Coolman, whose mother died this weekend. Newman and Coolman stayed in constant contact over the summer when Newman was considering making the move to Montverde and the pair continued to stay in contact leading up to Sunday's decision.
"It's been an ongoing conversation because he was dealing with his mom's (health) issue," Coolman said. "This week it came back to a head. His relationship with her is very important."
Newman averaged 24.9 points and 9.1 rebounds per game as a junior while leading the Vikings to a 21-6 record. Valparaiso lost to Elkhart Memorial in the Class 4A regional semifinals.
Newman has received a litany of scholarship offers, including from Ohio State, Indiana, Purdue, Xavier and Valparaiso. Newman is currently ranked No. 81 nationally by Rivals in the Class of 2019.
Newman has stayed in contact with his Valparaiso classmates, even after he announced he was transferring to Montverde during the summer.
Newman attended Valparaiso's season-opening football game at Penn earlier this month before he moved to Florida for the beginning of the school year. Coolman believes those friendships will help Newman as he returns to Valparaiso.
"From Day 1, his teammates, and myself included, have always wanted what is best for him and what is best for each other," Coolman said. "Brandon has a deep bond with the other four seniors and it was hard for him to leave. Talking with him after the process, I don't see any residual effects from it."