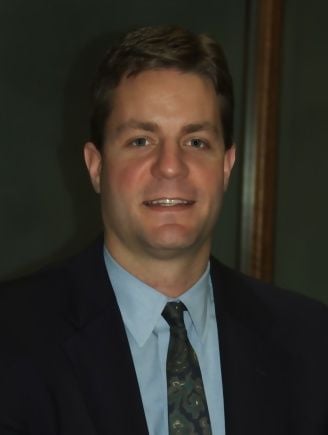 John Wilczynski and Moore Engineers are quite busy for a big February party.
The Carmel-based engineering firm did the original design and is doing some additional design on Lucas Oil Stadium for Super Bowl XLVI. Wilczynski, an all-state basketball player at Merrillville, is part owner of the design firm which specializes in mechanical, electrical, plumbing and fire protection design in athletic, commercial and institutional facilities.
While not involved in the seating or stadium exterior design, Wilczynski said he was involved with virtually every area of the facility.
"We design the heart and lungs of a building," Wilczynski said. "We are doing a few things for Lucas Oil, even though it was just built a few years ago, there a few things which need to be done to prepare for the Super Bowl.
Wilczynski, a 1987 Indiana All-Star, worked on the design of Conseco Fieldhouse as well as the Peyton Manning Children's Hospital.
"It is exciting to be a part of those great facilities," he said. "While we did design Conseco and Lucas Oil, we also work in a lot of medical, health facilities."
What they also do is making sure buildings are "green."
"Green design is a big thing and at Moore Engineers, we work to make sure everything is efficient and environmentally sound," Wilczynski said. "Maybe 15 years ago, that was not as big of a concern. Environmental awareness is important to us and it is becoming more and more important in the Midwest. We make sure buildings meet or exceed the energy codes and guidelines."
Wilczynski said the cost of a "green" facility may be more up front, but it pays in the long run.
"When you look at the energy savings and what you are doing for the environment, it pays to be green," Wilczynski said. "That is what we do and it makes it better for everyone."
Wilczynski got an engineering degree from The University of Akron, where he played basketball. He said athletics helped him with discipline.
"Getting an engineering degree and playing (Division I) basketball, you have to learn to manage your time," Wilczynski said. "I think that carries over into what I am doing because we have no say-so in a due date of a project. We are told by our clients to have it done by a certain day and we do."
He credits his parents, Jan and the late Bill, for instilling the work ethic, as well as retired Merrillville coach Jim East.
"My mom and dad taught me to work hard, always do your best, and then you hear from your coach what your parents have been telling you, it sinks in a little more," Wilczynski said. "Coach East, he really pushed me and he was the reason why I made the Indiana All-Stars. Guys from the region don't get a lot of recognition, but he went out of his way to help get me on the team."