VALPARAISO — Jack Isroff saw it coming. He may have willed it to happen.
"The past few games I've been struggling to score so I've been saving it for this game, I feel like. I was mentally preparing all day in school, just daydreaming about it," he said. "Every time it hit the back of the net, it blew my mind."
Valparaiso's junior striker got that feeling three times Wednesday, tallying a hat trick as the Vikings topped Lake Central 3-1. The win means the Vikings, Indians and Chesterton will share the Duneland Athletic Conference regular-season title.
"Jack's a good player. He's definitely a talent. He's someone that can bring just a little spark like you see tonight, maybe when we've got our backs against the wall for 10 minutes, like we did," Valparaiso assistant coach Jamie McNicholas said. "He's someone that can provide that little bit of quality in areas of the game where we probably need it. He shows it consistently."
Vikings coach Mike Enghofer missed the match for the birth of his child.
A breakdown in the back for Lake Central let Valparaiso (15-2, 6-1) take the lead in the first half. Breece Walls played a long pass deep into the Indians defensive zone. Isroff jostled with two Lake Central defenders and goalie Jacob Chraca. It was Isroff who got his foot on the ball and scored.
Isroff said he plays club soccer with several of the Indians, adding a little fuel to the match.
"It's very competitive out there. Every chance matters," he said.
Quentin Enyeart evened it for Lake Central (10-3-2, 6-1) in the 58th minute, popping a shot over the head of goalie Luke Ribordy.
"We knew they would come out flying. We saw them against Chesterton set up in a very different way from a usual high school team," McNicholas said. "We knew they would come out with a lot of energy and we definitely had to contain for that first 10 minutes. We knew in the second half they were going to bring a lot of energy, which they did. We had to contain that before we could start to play our own game."
Isroff's second score came about 10 minutes after Enyeart's. He punched in his third with about a minute and a half left on the clock.
"It's the best feeling in the world. We haven't won a DAC in I don't know how many years," Isroff said.
Valparaiso, Lake Central and Chesterton all finish with one conference loss. The Trojans beat the Vikings but lost to the Indians.
"We had to probably go through something like (the loss to Chesterton) to figure out who we are a little bit," McNicholas said. "We know where we're at. We know we can compete with good teams. They proved a point, Chesterton, on that night and I think we needed it. I think it showed tonight."
The Vikings carry a nine-game winning streak into the postseason. Lake Central's on Wednesday was the only goal allowed by the Vikings since Sept. 4.
Valparaiso will play Chesterton in the opening round of the Class 3A sectional next week.
"I had to do it for our seniors. They've been here for four years and they haven't won a DAC or sectional. We're trying to keep this momentum alive for Chesterton in sectionals," Isroff said. "We've been working really hard since that Chesterton game and I think we'll be ready for them."
Gallery: Top DAC teams meet as Valparaiso hosts Lake Central
100121-spt-bso-lc-val_1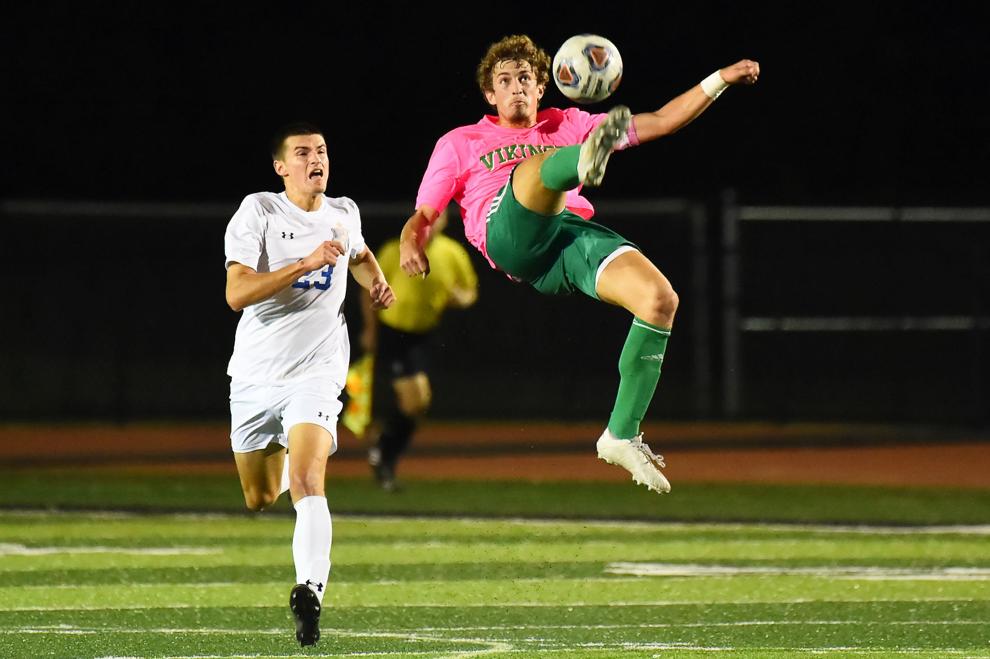 100121-spt-bso-lc-val_2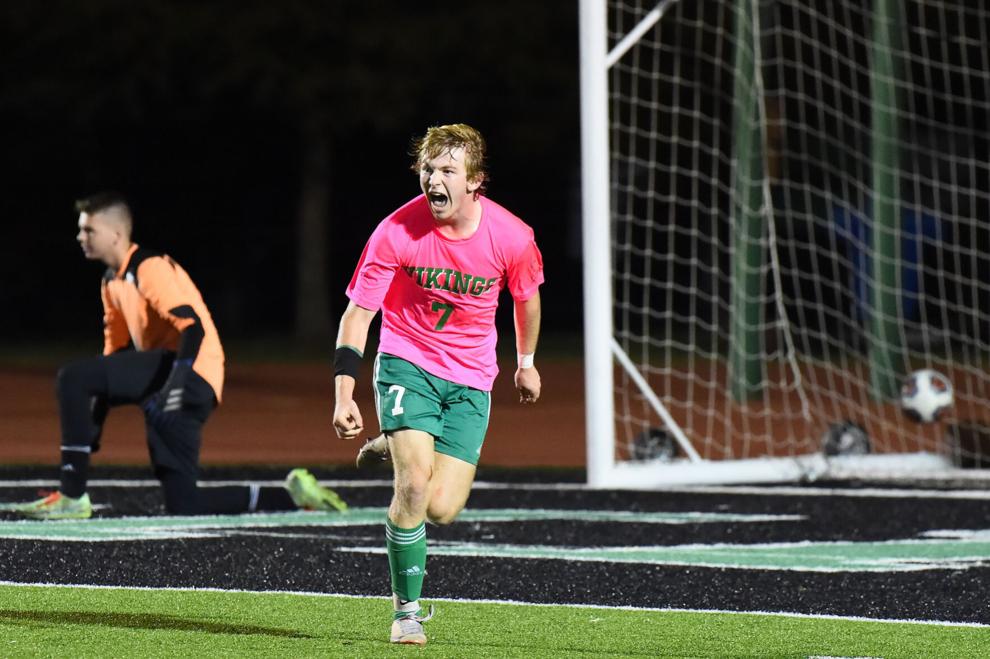 100121-spt-bso-lc-val_3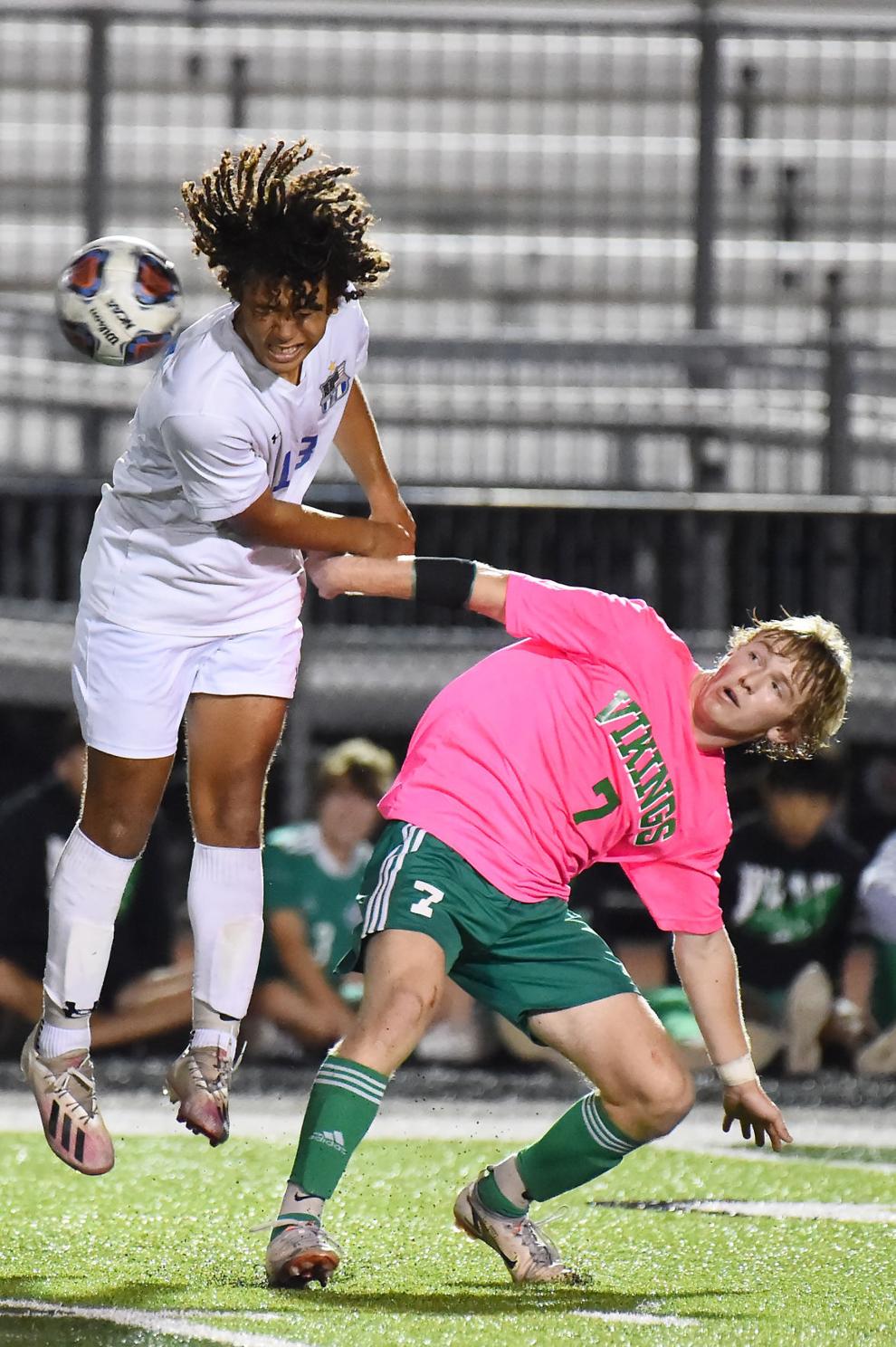 100121-spt-bso-lc-val_4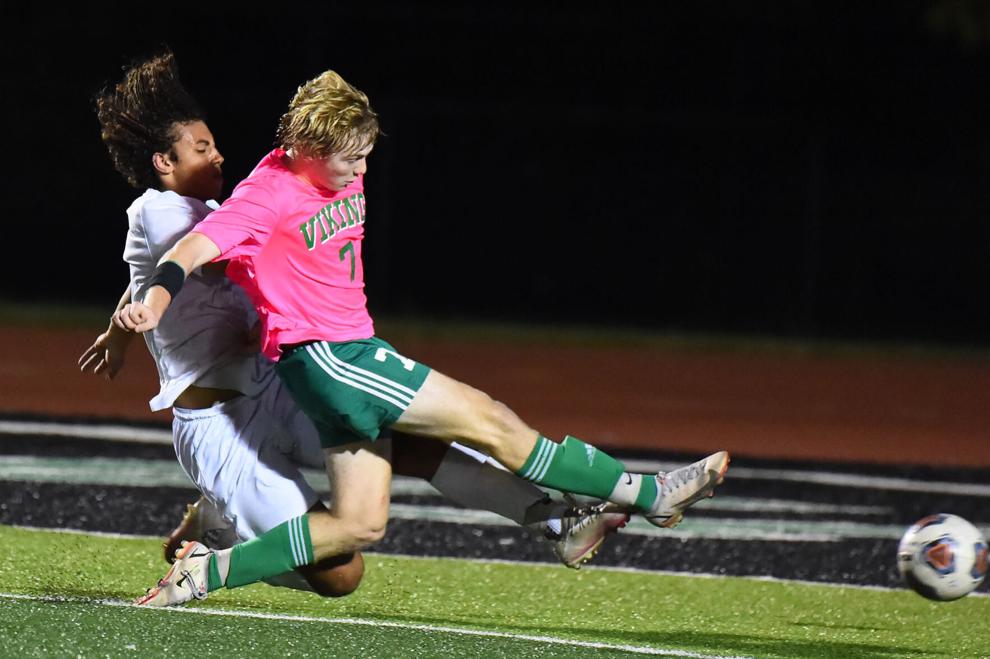 100121-spt-bso-lc-val_5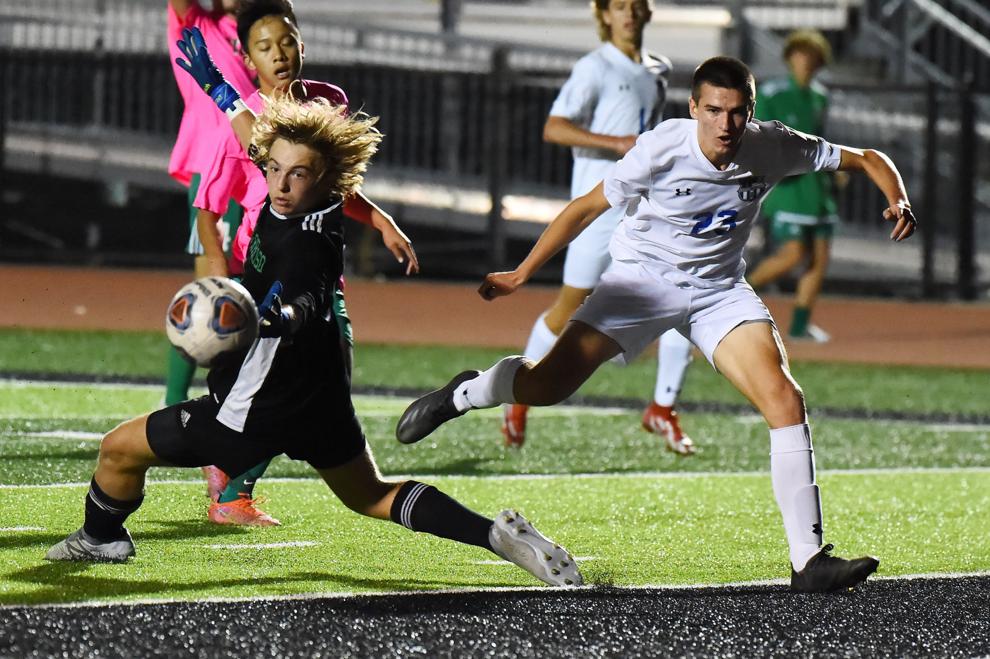 100121-spt-bso-lc-val_6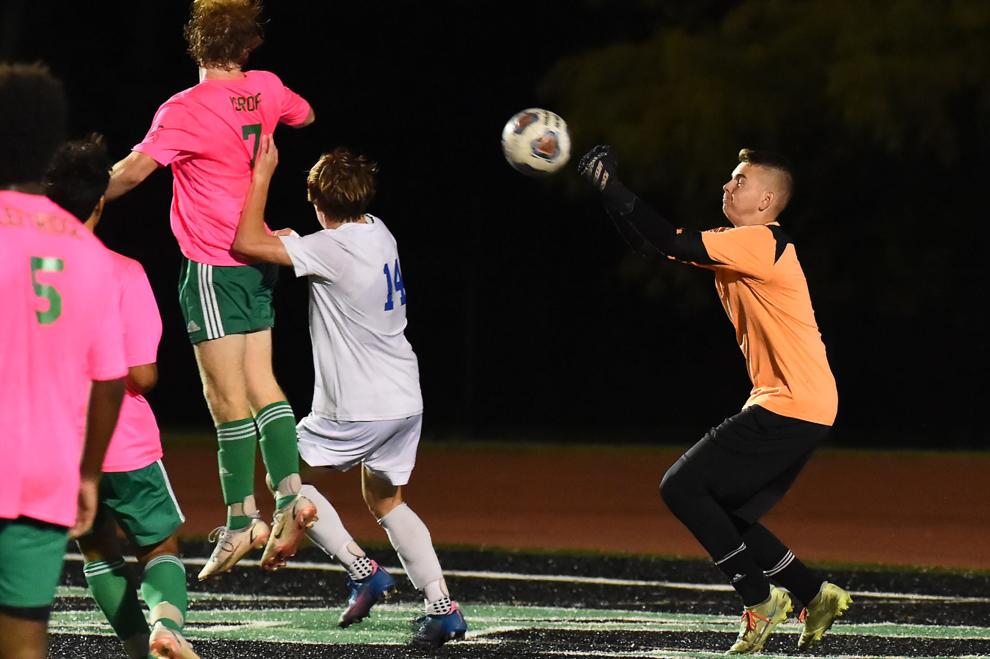 100121-spt-bso-lc-val_7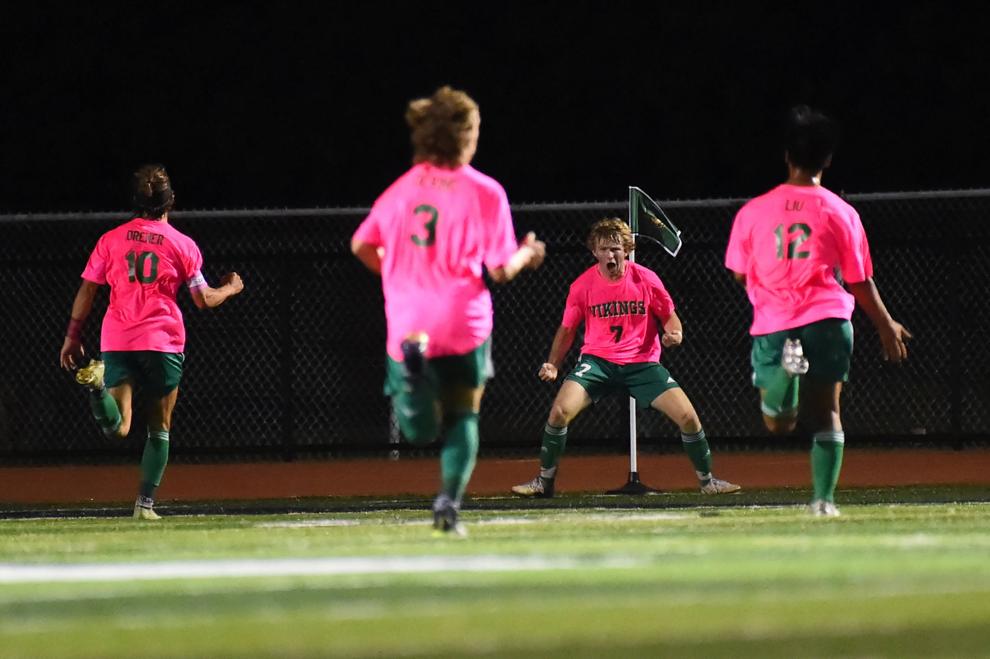 100121-spt-bso-lc-val_8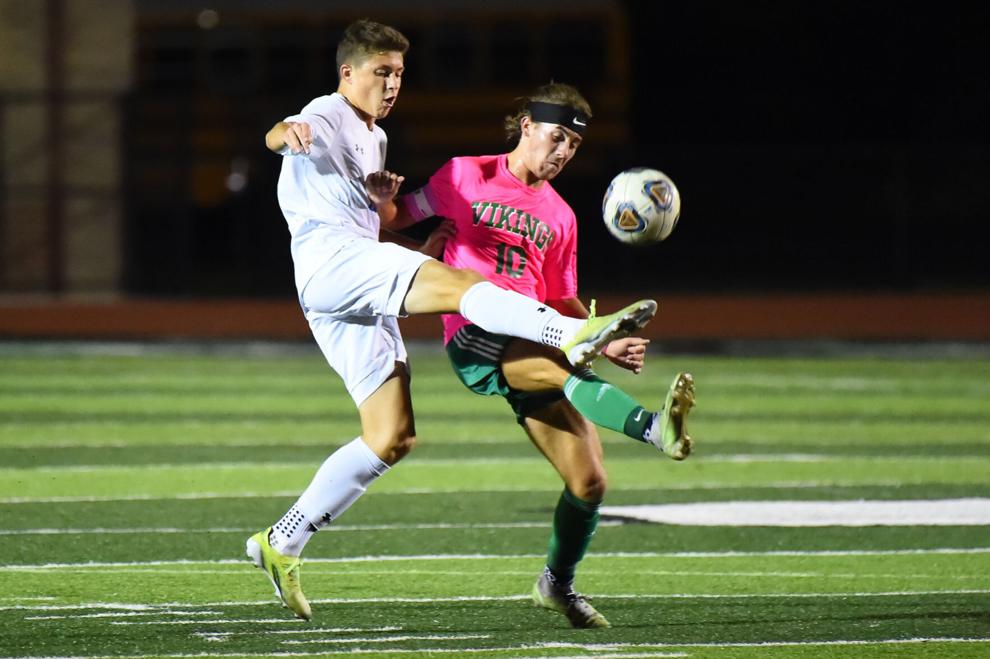 100121-spt-bso-lc-val_9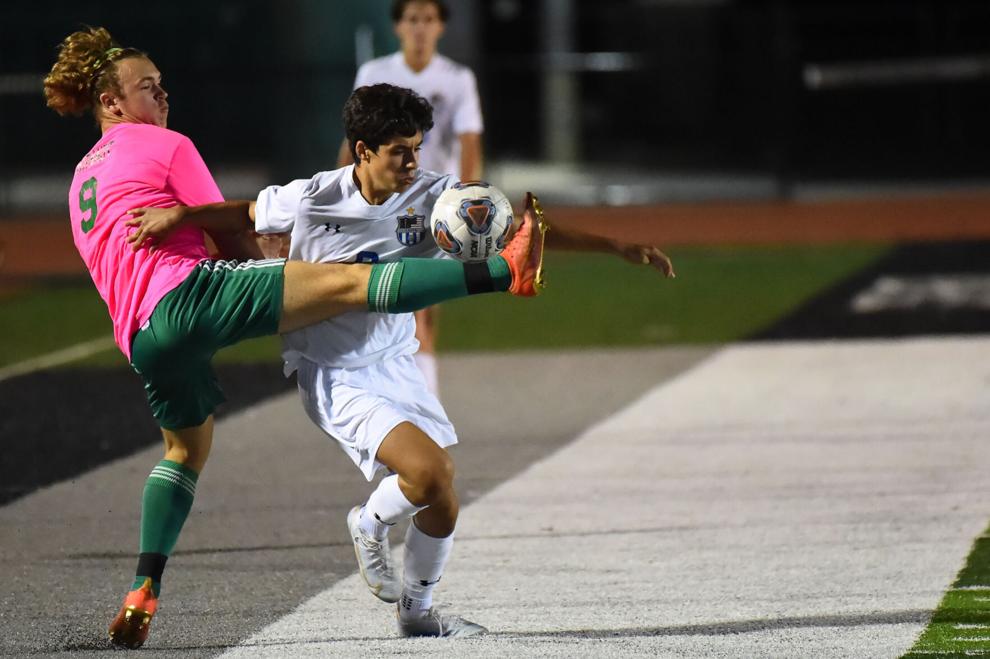 100121-spt-bso-lc-val_10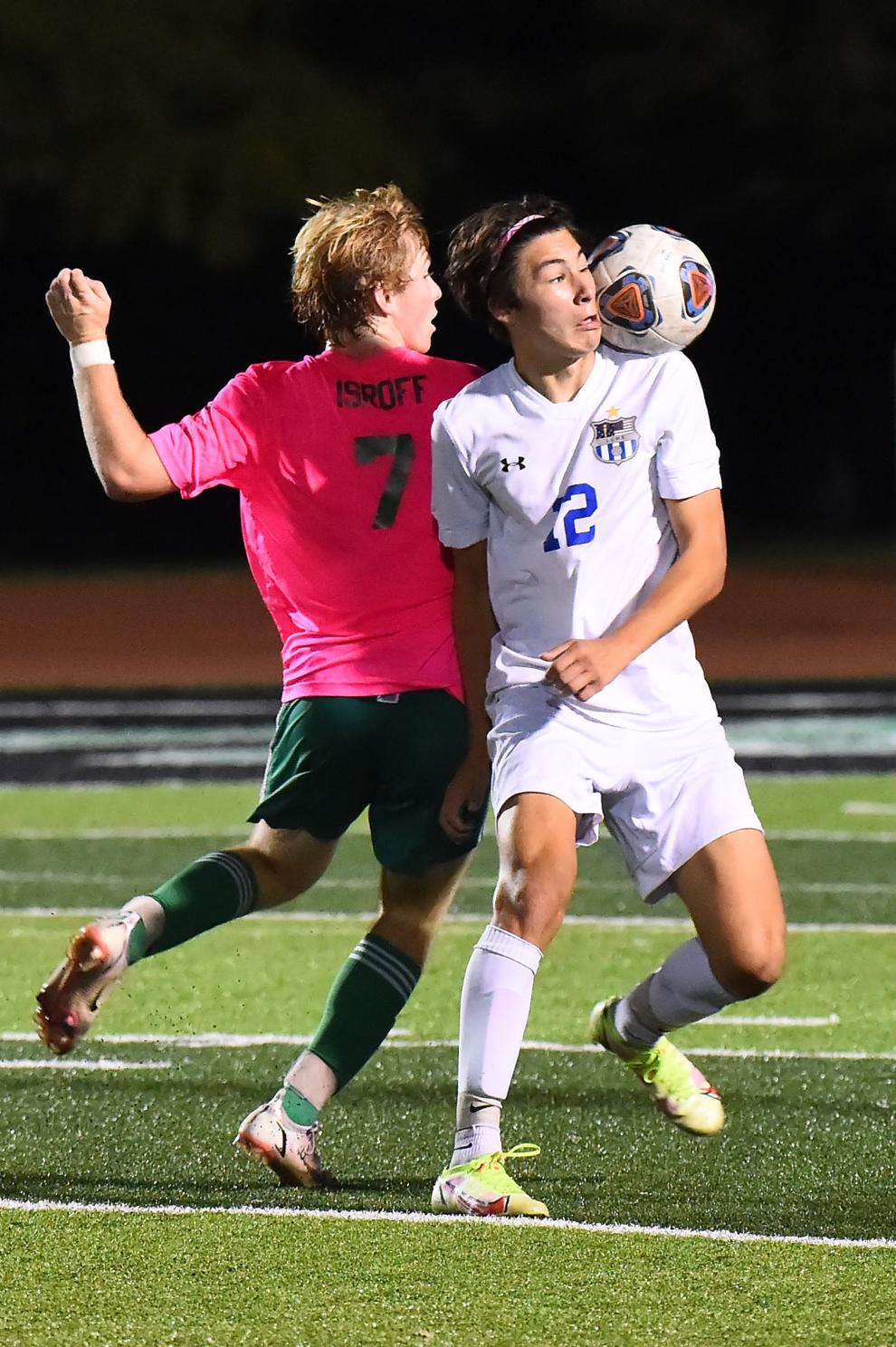 100121-spt-bso-lc-val_11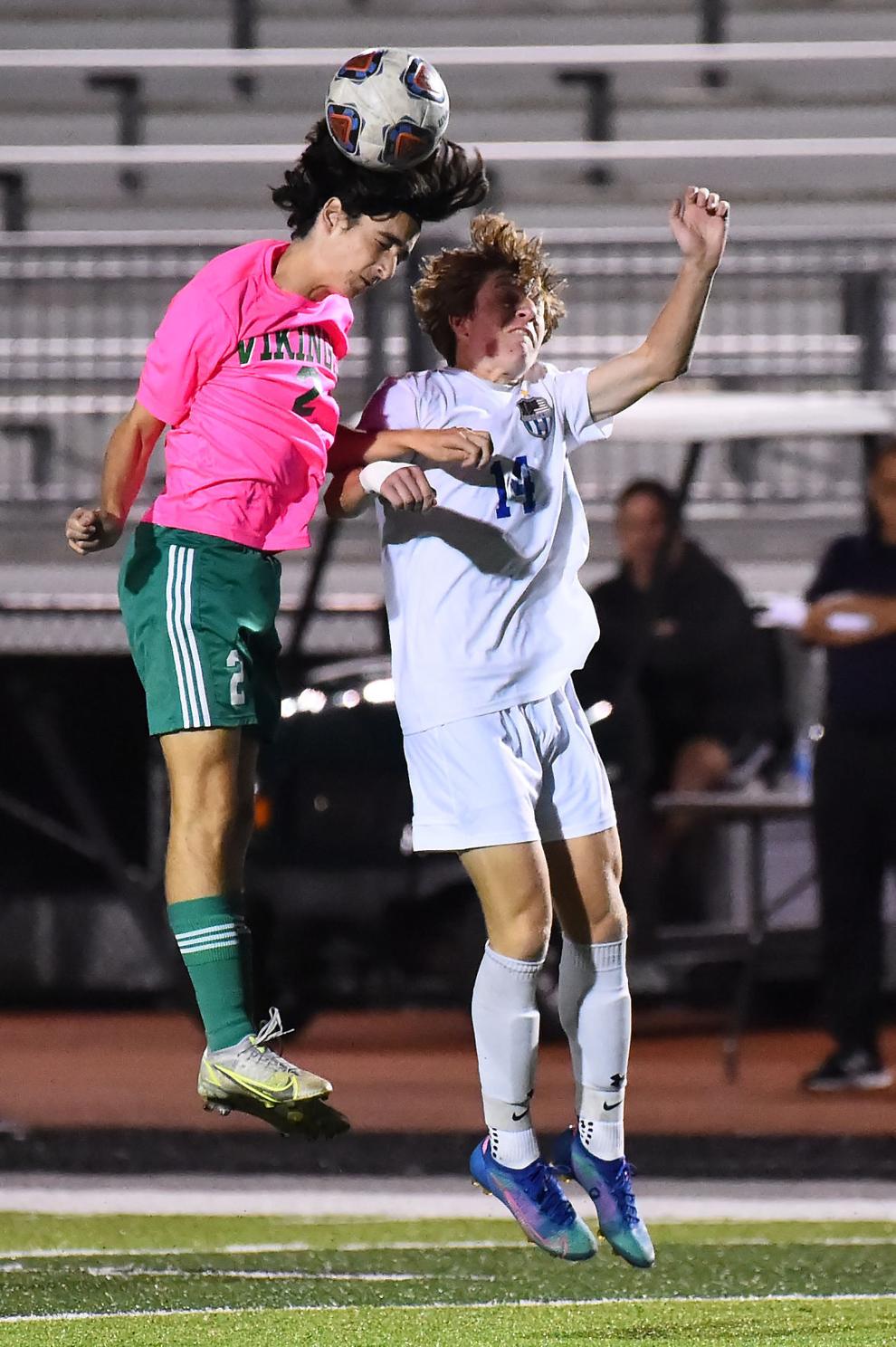 100121-spt-bso-lc-val_12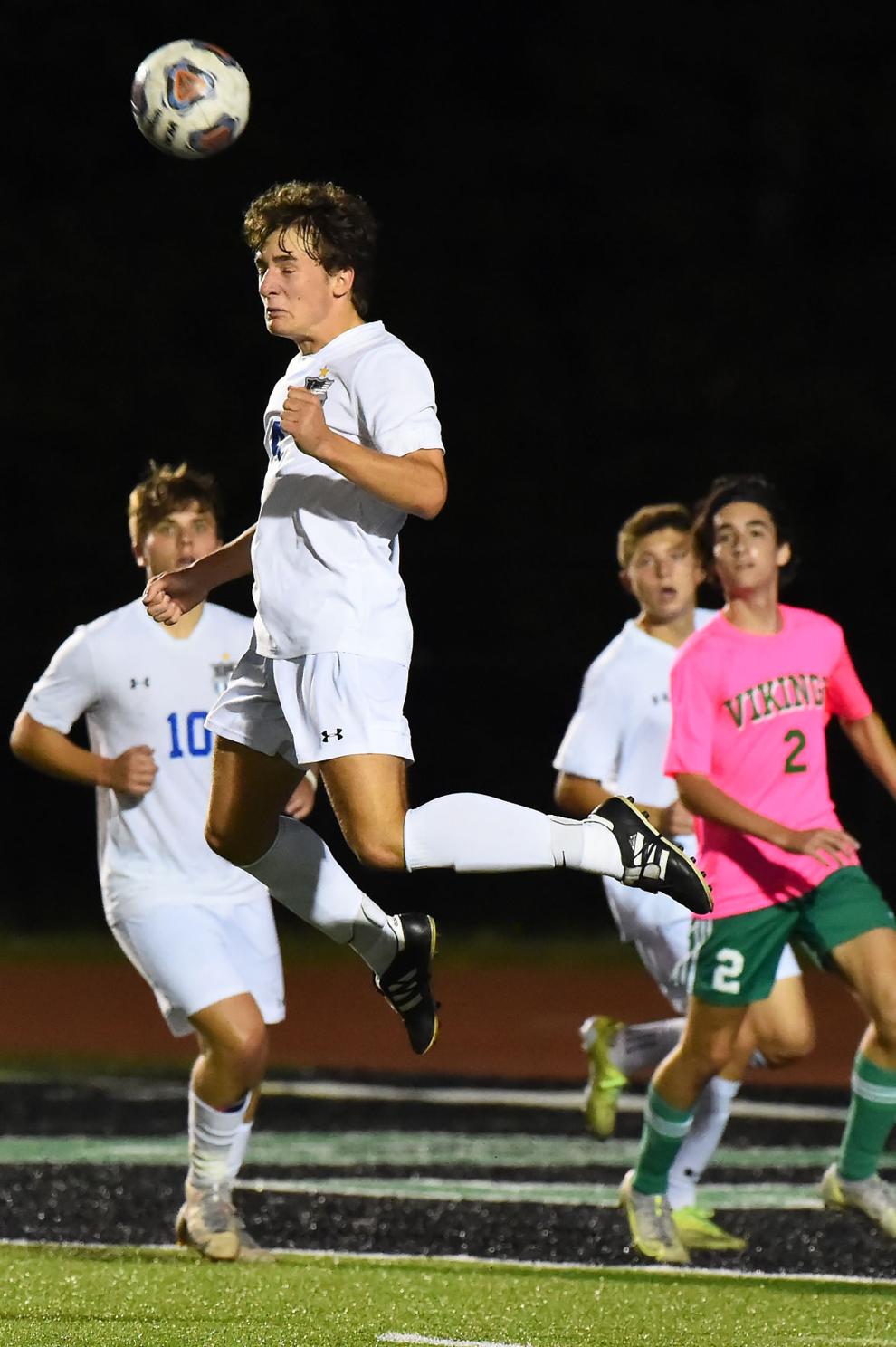 100121-spt-bso-lc-val_13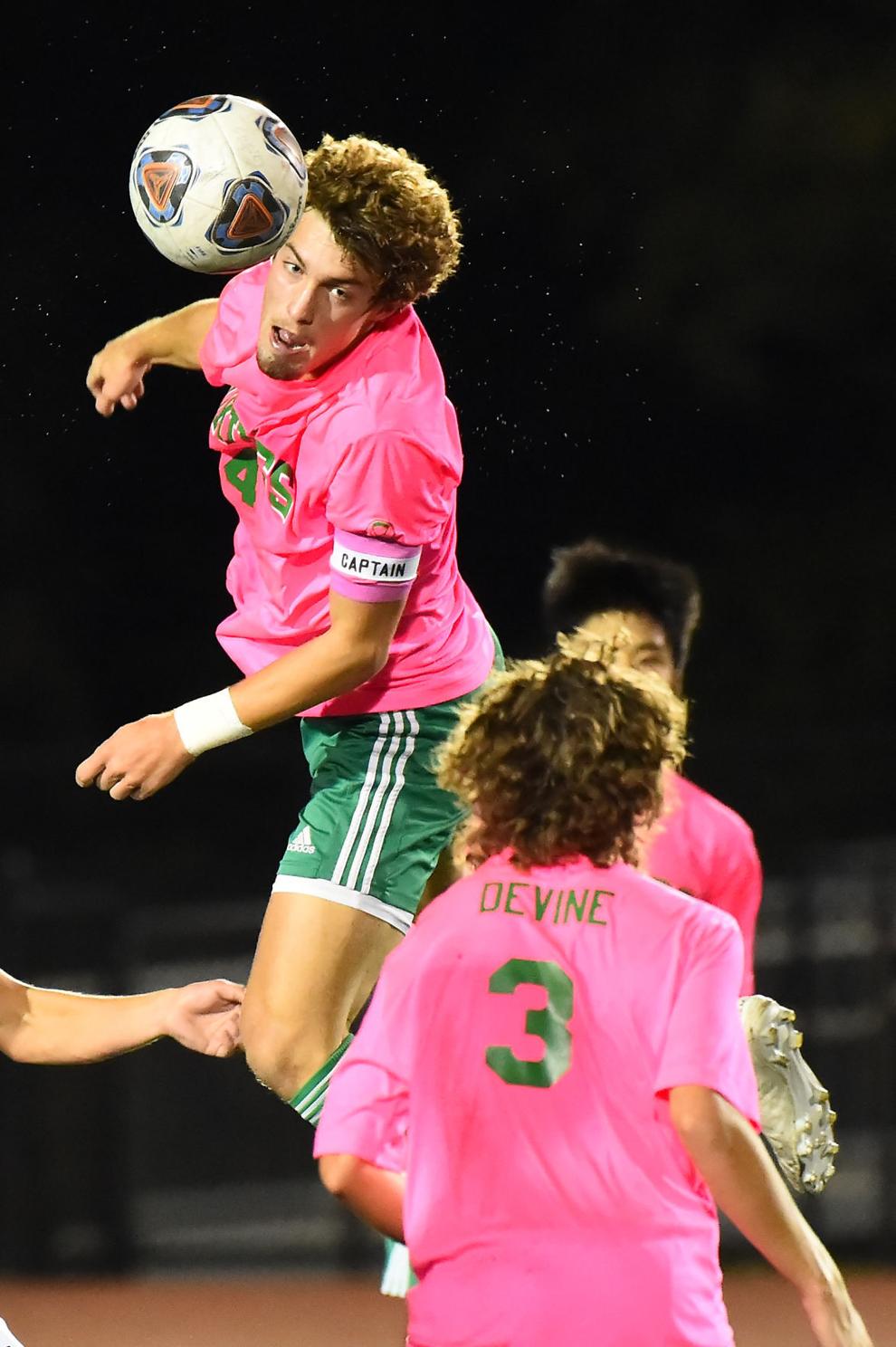 100121-spt-bso-lc-val_14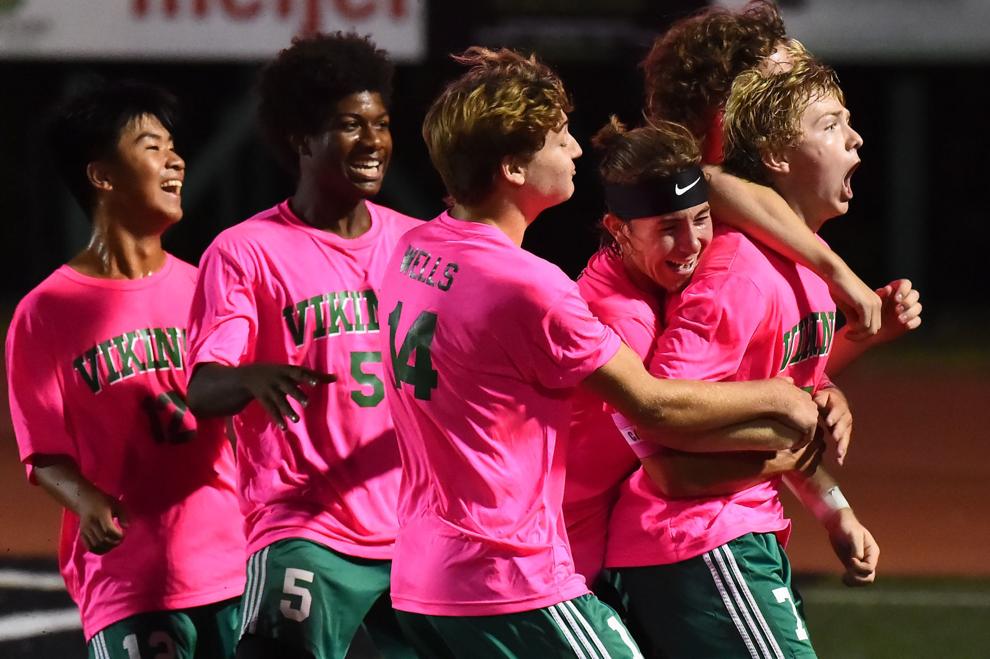 100121-spt-bso-lc-val_15