KOKOMO — It's a shot Jakob Noldin mostly practices when messing around with teammates.
He missed a similar attempt earlier in Lake Central's Class 3A semistate match against Noblesville.
Now it has Lake Central in the state final. With the teams tied 1-1 in the second half, Jack Bailey crossed a perfect ball to Noldin in the middle of the box. The sophomore forward lifted his left leg until it was seemingly parallel to the ground, volleying in for the lead.
Lake Central's dream run continues after the 2-1 win.
"I saw no one in the box, so I just started floating in," Noldin said. "I missed the first volley that I had, so I had to put the second one away."
Bailey said he didn't think Noldin's shot would hit the target when he saw his teammate winding up for it. But Noldin's confidence in himself summed up what coach Jereme Rainwater identified as a major theme of the game: The Indians realized they belonged.
Lake Central (12-5-3) finished third in the Duneland Athletic Conference, and its players — while talented — had never set foot on this type of stage. Initially, Rainwater had Bailey mark Noblesville star midfielder Harrison Christman, but something wasn't working.
Keep reading for FREE!
Enjoy more articles by signing up or logging in. No credit card required.
After an iffy first half for the whole team, Rainwater unleashed Bailey. The senior forward ran at Noblesville's defense again and again, stunning the Millers to open the scoring just 18 seconds into the second and later setting up Noldin's decisive goal.
"They haven't recognized that they have earned the right to be here," Rainwater said of his team. "I think today's a statement that they have."
It took the whole squad. Center back Bryce Gross shut down Noblesville's attack, and goalkeeper Adrian Orciuch made five saves. Quentin Enyeart cleared a potential equalizing goal off the line with just 40 seconds remaining.
All told, the Indians allowed just a handful of half-chances and committed a handball in the box for a penalty – Jack Miller put it away to tie the match at 1-1 eight minutes after halftime. Noblesville put only five shots on goal.
Lake Central will face undefeated Zionsville for the Class 3A state title either Friday or Saturday at IUPUI. Rainwater's phone dinged with messages mere minutes after the final whistle as he hopes to lead LC to its second state title — the first came in 2010.
"Our team, we've progressed so much ever since the tournament started, and I think we're ready," Bailey said. "I've waited the last three years for this."
3A boys soccer semistate: Lake Central vs. Noblesville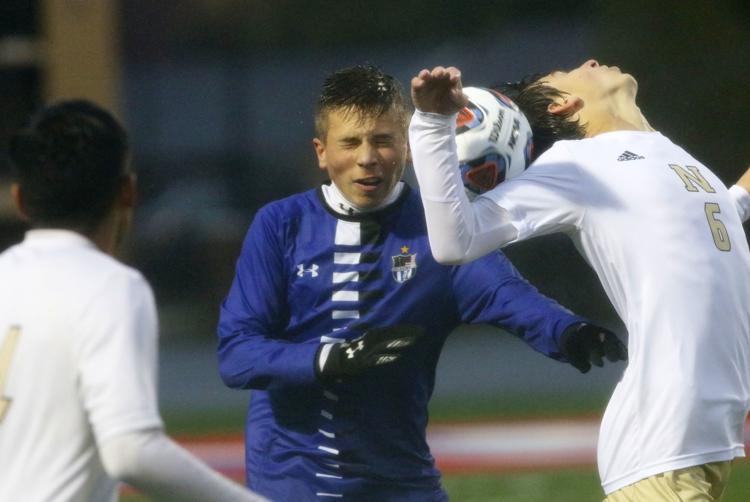 3A boys soccer semistate: Lake Central vs. Noblesville
3A boys soccer semistate: Lake Central vs. Noblesville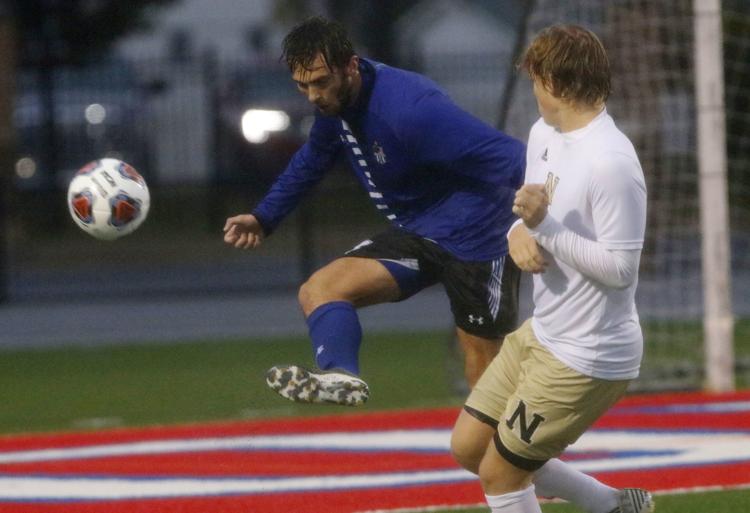 3A boys soccer semistate: Lake Central vs. Noblesville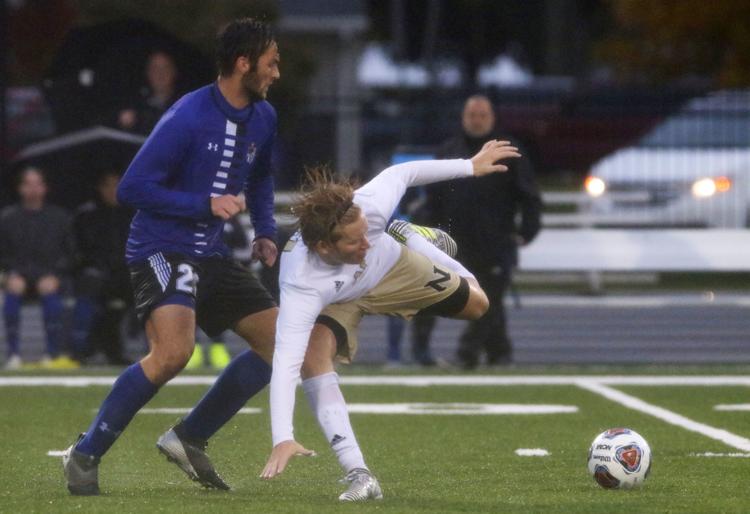 3A boys soccer semistate: Lake Central vs. Noblesville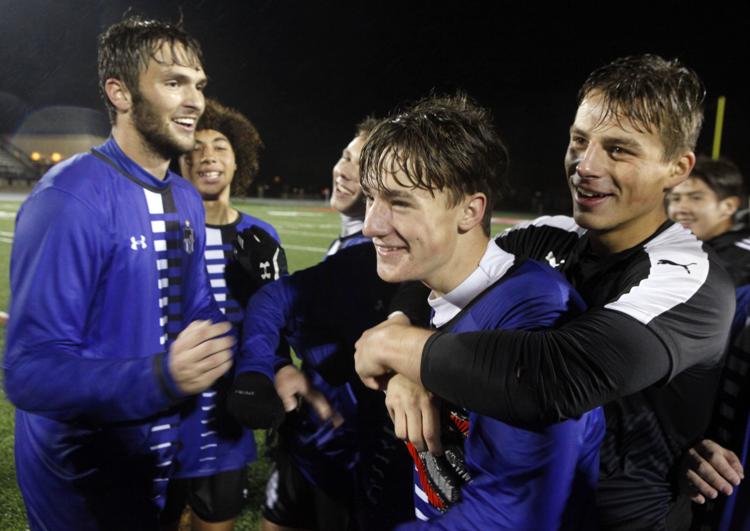 3A boys soccer semistate: Lake Central vs. Noblesville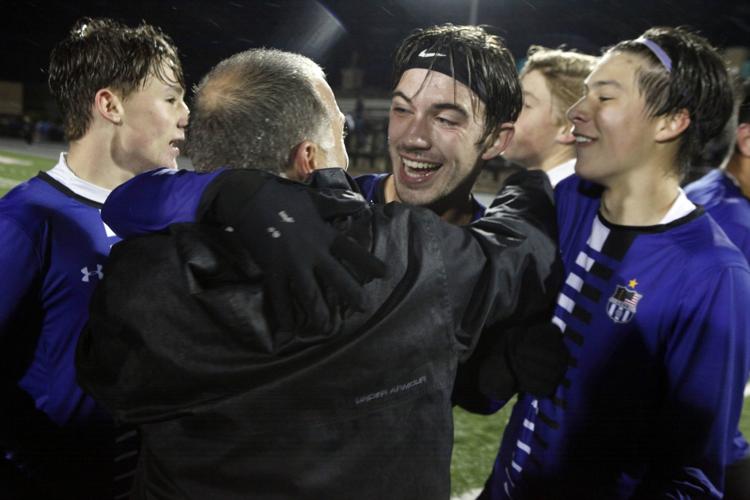 3A boys soccer semistate: Lake Central vs. Noblesville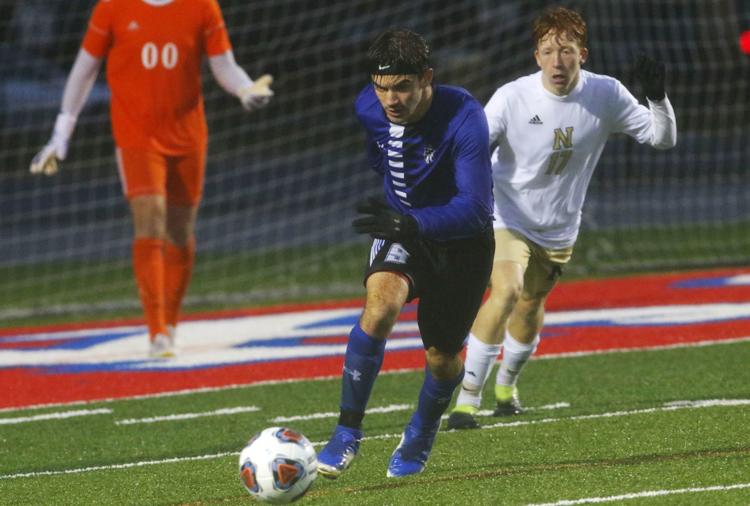 3A boys soccer semistate: Lake Central vs. Noblesville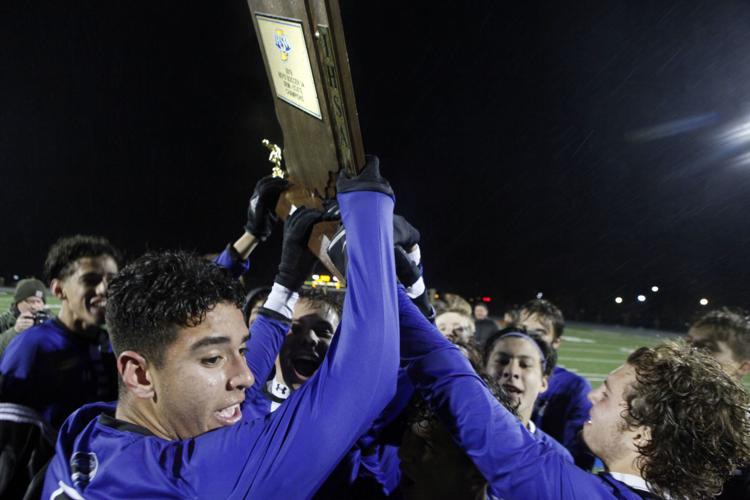 3A boys soccer semistate: Lake Central vs. Noblesville
3A boys soccer semistate: Lake Central vs. Noblesville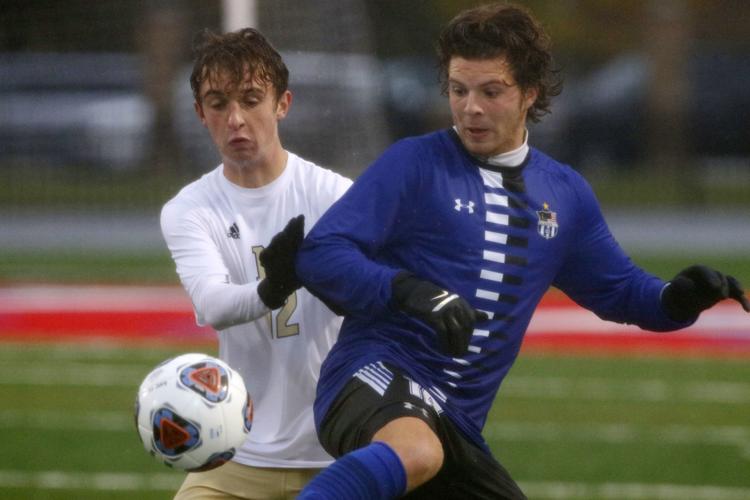 3A boys soccer semistate: Lake Central vs. Noblesville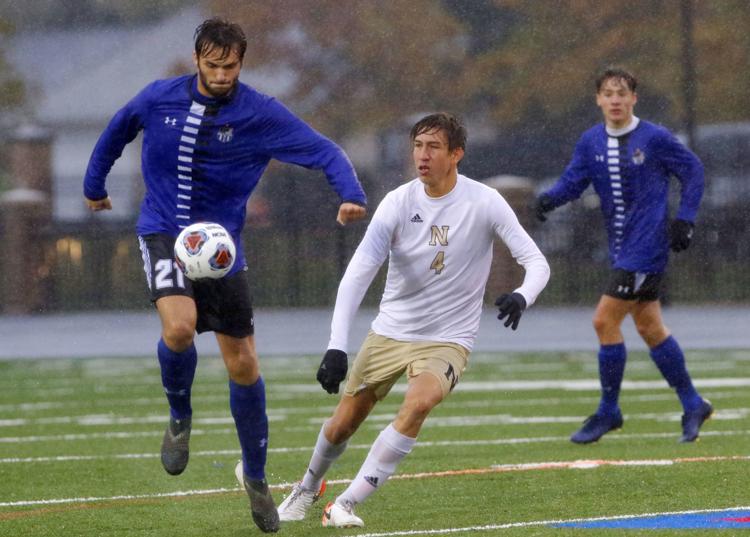 Quentin Enyeart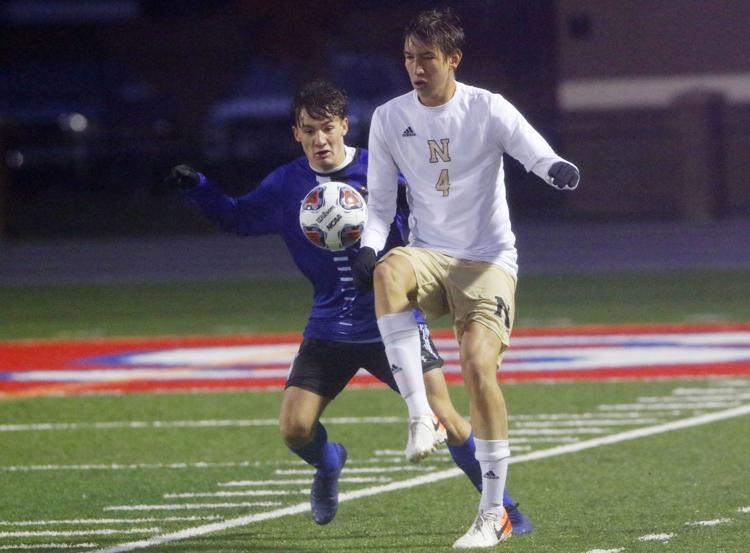 Gallery: 3A boys soccer semistate: Lake Central vs. Noblesville
Gallery: 3A boys soccer semistate: Lake Central vs. Noblesville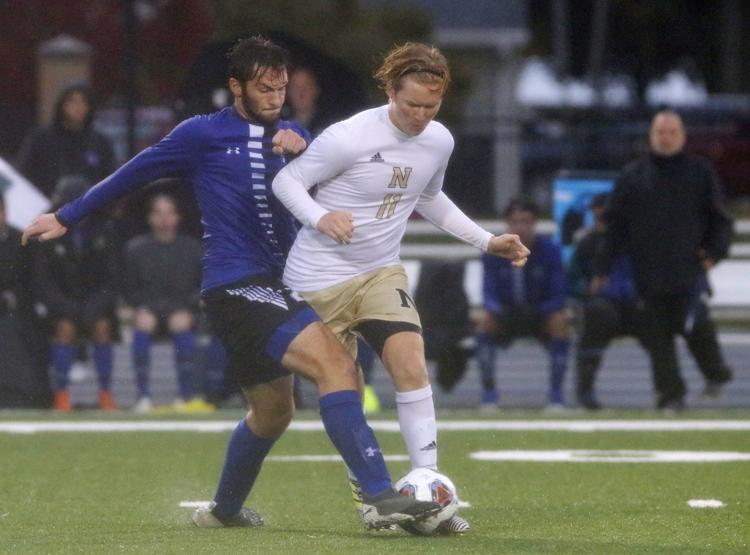 Gallery: 3A boys soccer semistate: Lake Central vs. Noblesville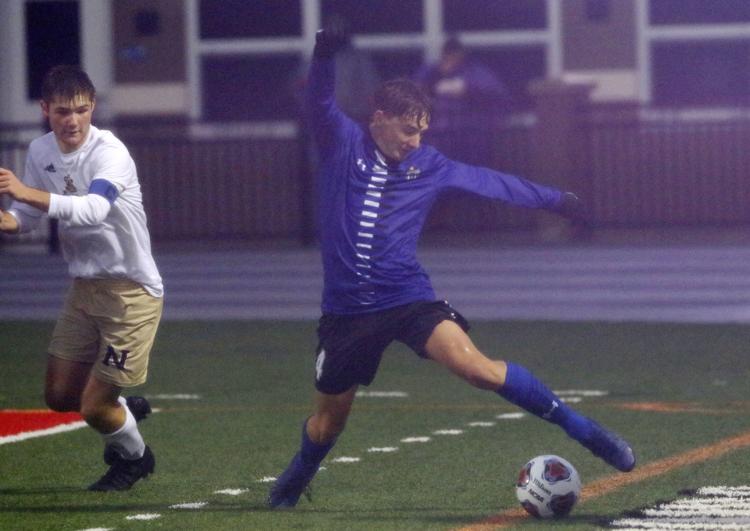 Gallery: 3A boys soccer semistate: Lake Central vs. Noblesville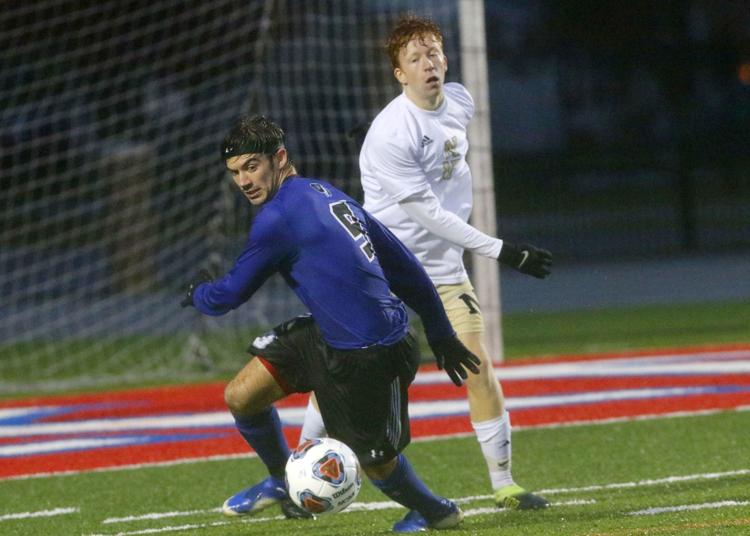 Gallery: 3A boys soccer semistate: Lake Central vs. Noblesville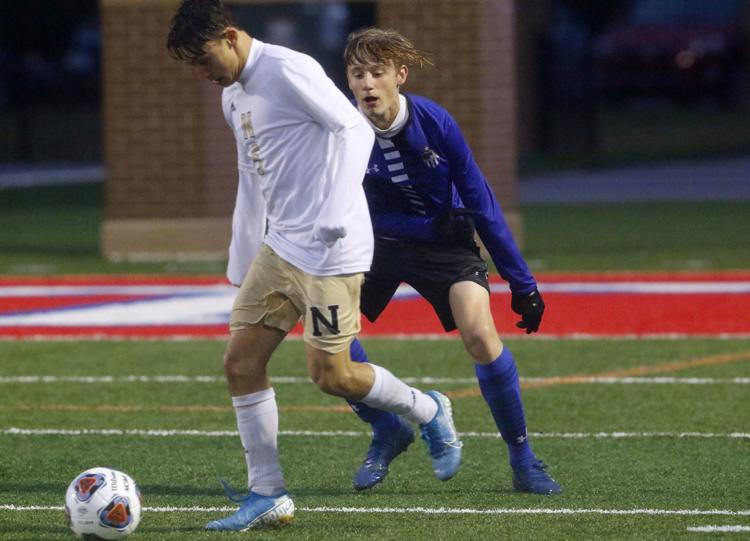 Gallery: 3A boys soccer semistate: Lake Central vs. Noblesville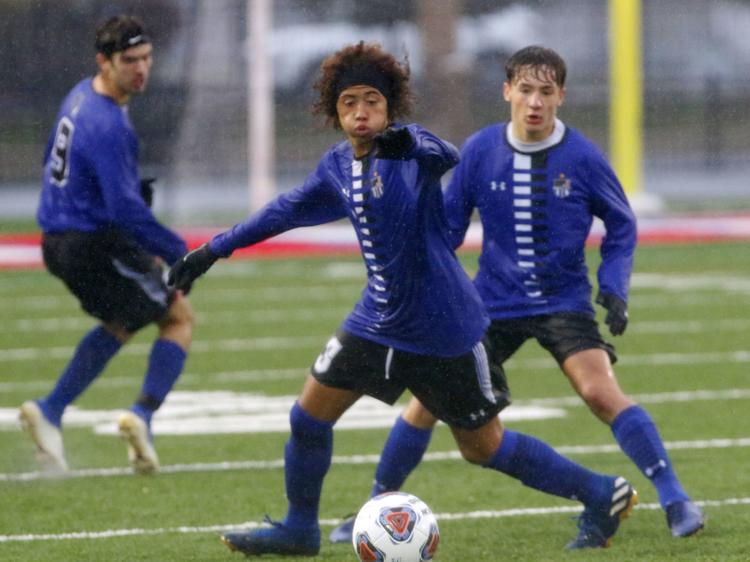 Gallery: 3A boys soccer semistate: Lake Central vs. Noblesville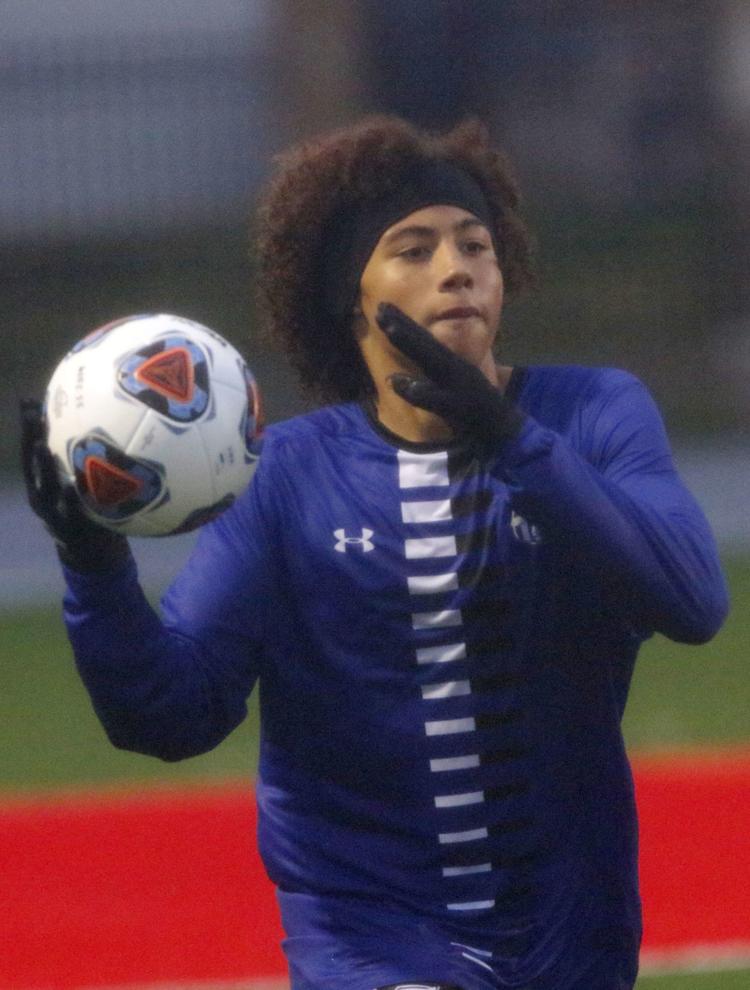 Gallery: 3A boys soccer semistate: Lake Central vs. Noblesville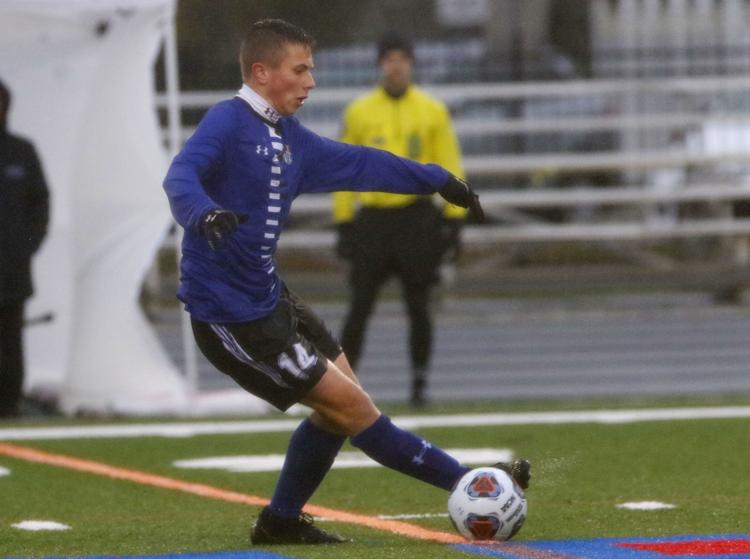 Gallery: 3A boys soccer semistate: Lake Central vs. Noblesville
Gallery: 3A boys soccer semistate: Lake Central vs. Noblesville