MUNSTER — Wednesday night was a special night for Marina Gronkiewicz and her Munster teammates.
The Mustangs edged Valparaiso 25-8, 25-15, 23-25, 25-15 in their final home nonconference match of the season which was bookended by tributes to Munster's nine seniors.
All nine players were introduced with their families before the match and then were honored at a postgame banquet where underclassmen gave speeches about the seniors. Gronkiewicz was the first player to be recognized and if it were up to the senior setter, she'd be the last player to leave the gym whenever the season is over.
"It's such a great honor to grow with this entire team and I can tell you now that one of the hardest things I'll ever have to do in life is letting go of all this when it's over," Gronkiewicz said. "I'm just going to enjoy it for as long as I can."
That enjoyment showed up in a variety of ways on Wednesday. Gronkiewicz is one of three seniors, along with Haley Melby (Iowa) and Sarah Morton (Auburn), to have been on varsity all four years. That brought some added emotion to Wednesday's festivities. Once the game started, Gronkiewicz was in her happy place, even when the Mustangs dropped their first set of the season in a non-tournament match.
"I went to hand in the lineup card (before the fourth set) and the first voice I heard in the huddle was Marina," Munster coach Brett Boden said. "That's just who she is. We've had so many conversations together throughout the years that I trust her all the time. I know she has the talent and the experience to get through anything."
Gronkiewicz has become an expert at reading her teammates. She knows where Melby wants the ball set and she knows how to best feed junior outside hitter Lauren Wallace. Gronkiewicz thrived playing with current Aurora freshman Lourdes Torres last year and she's become a mentor to junior setter Maya Prince. Her impact on the team was so profound last year that she was voted co-MVP along with Morton.
"The connections have always been there with my teammates," Gronkiewicz said. "It doesn't even feel real that this could be coming to an end soon. I'm not thinking about that. I just try to remain calm in every situation and take everything one point at a time. We regrouped and refocused tonight."
Gronkiewicz finally found some calmness in her life as it relates to her future when she committed to Purdue Northwest earlier this month. While teammates such as Melby and Morton made their college commitments well before the start of the season, Gronkiewicz remained patient and waited for the best opportunity.
"I feel much more relaxed now that it's out of the way," Gronkiewicz said. "Now I'm able to just focus on the rest of this season and enjoy playing with all my teammates for one last year."
While Gronkiewicz is trying to focus on nothing but the next match on the schedule, Boden is able to take a wider view of the rest of the season and knows that his team will be battle tested by the time the postseason rolls around. The Mustangs reached the Class 4A state title game last season, and despite falling short, Boden believes that experience will lift Munster this season.
"I put my trust that I know this group will do whatever they can to win games," Boden said. "The core that made it to the finals from last year is still here and they now have the experience from getting to that point. We're trusting the process and trusting these seniors. Tonight was special to be able to honor them as we start looking at the finish line."
Game summary
How Munster won: The Mustangs honored their nine seniors on Wednesday as each contributed in a four-set win over Valparaiso. Outside hitting was a specialty for Munster as Haley Melby and Lauren Wallace combined for 37 kills.
Impact Player: Setter Marina Gronkiewicz delivered a season-high 52 assists as the Mustangs played in their first four-set match of the year. Gronkiewicz finished just five assists shy of her personal best 57 that she set against Valparaiso last season.
Visiting Valpo: The Vikings became the first visiting team to win a set at Munster this season. Valparaiso is also the only team to have won a set in a non-tournament match at Munster this year.
Notable: Wednesday's match featured two future Southeastern Conference rivals in Valparaiso's Kennedy Wagner (Ole Miss) and Munster's Sarah Morton (Auburn). Coincidentally, Ole Miss and Auburn played on Wednesday night with the Rebels knocking off the Tigers in four sets.
Quotable: "This school season has been the closest that I've ever been with a team. I don't even want to think about the end." -Gronkiewicz.
Gallery: Munster hosts Valparaiso in girls volleyball
Valparaiso vs Munster volleyball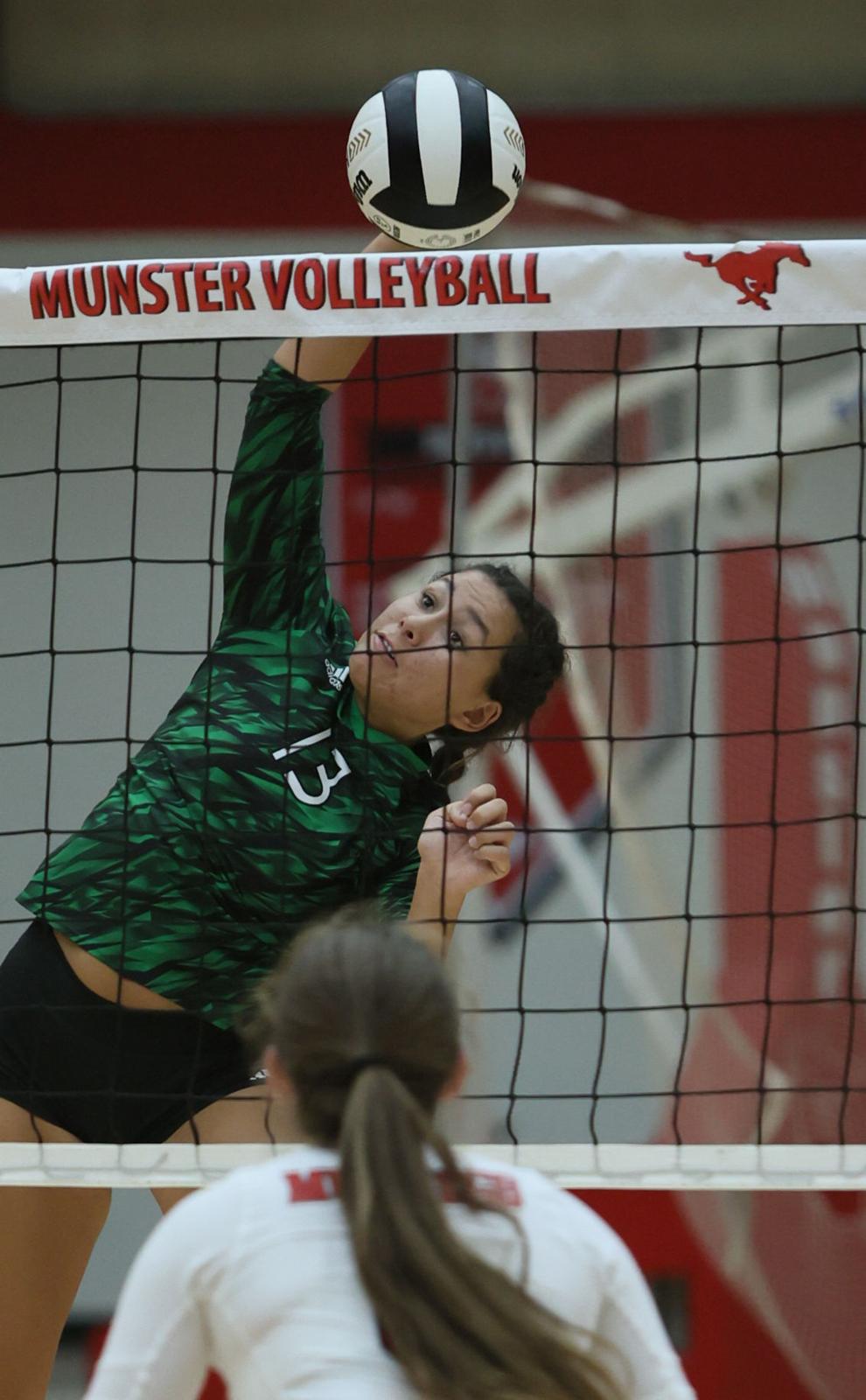 Valparaiso vs Munster volleyball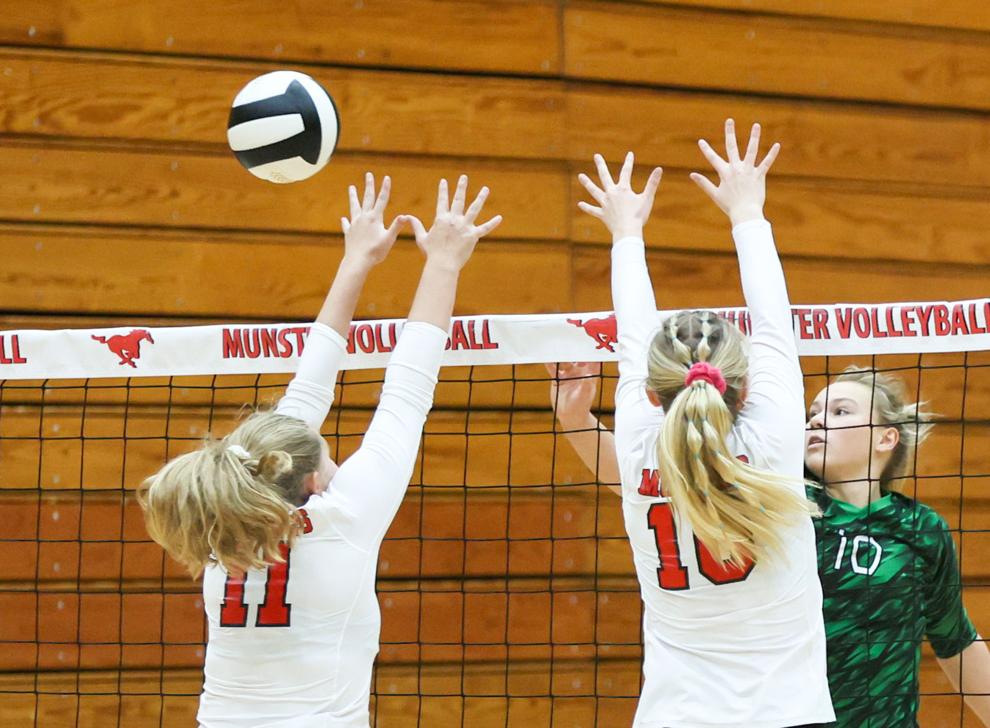 Valparaiso vs Munster volleyball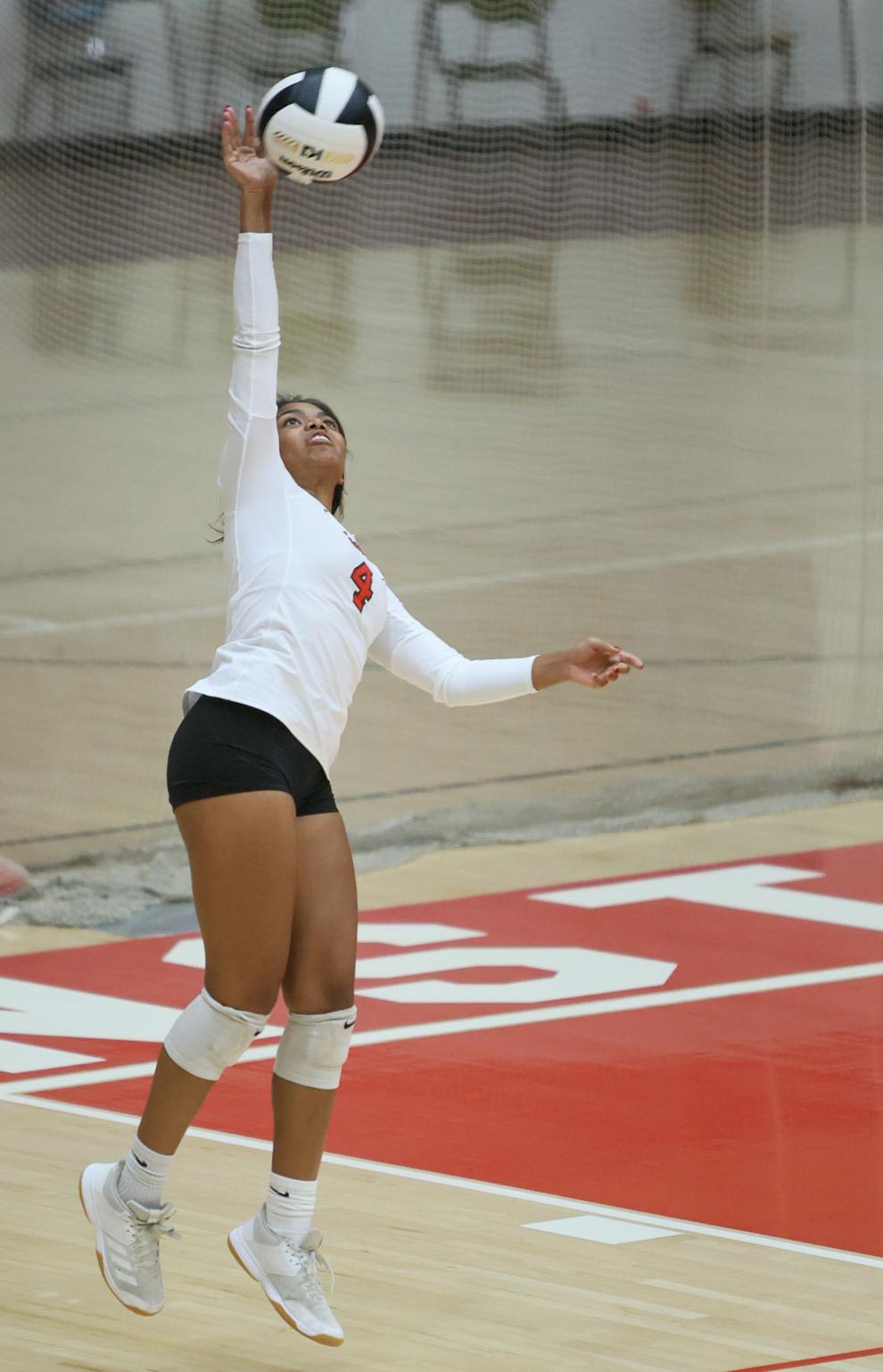 Valparaiso vs Munster volleyball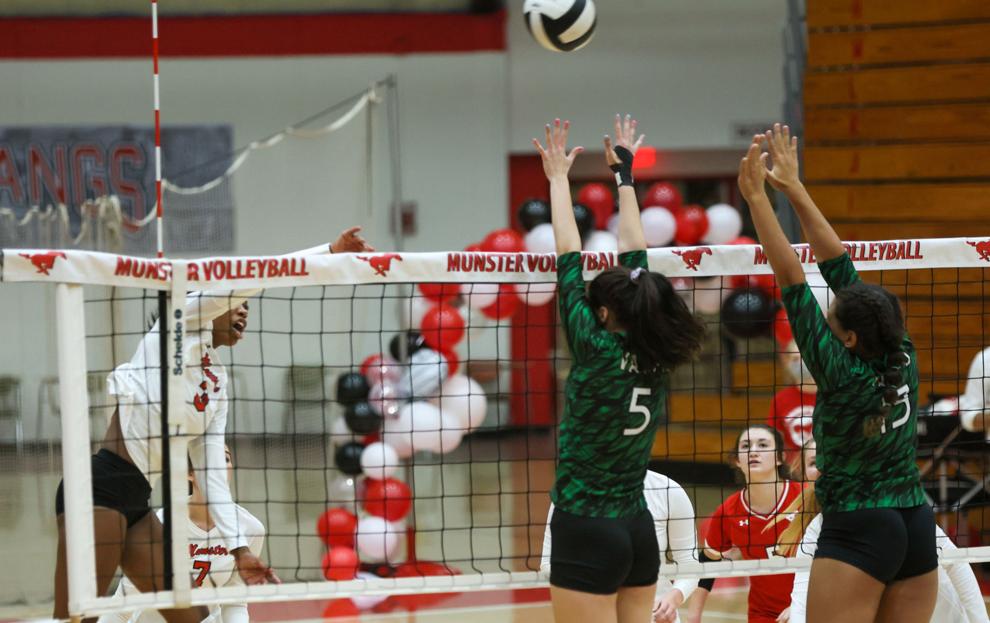 Valparaiso vs Munster volleyball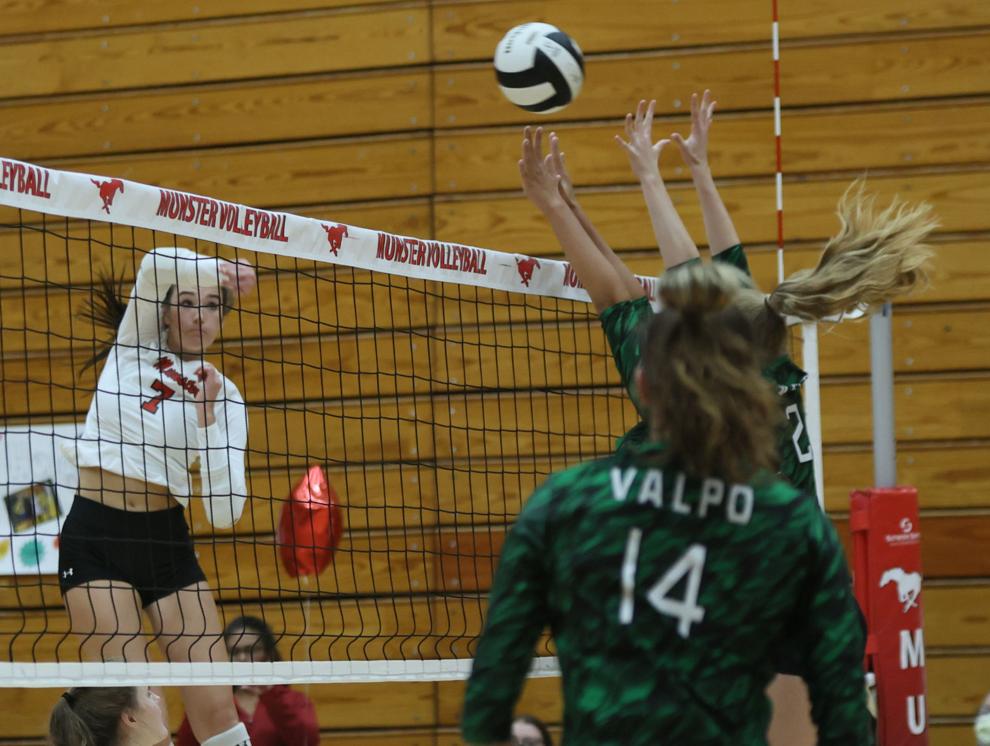 Valparaiso vs Munster volleyball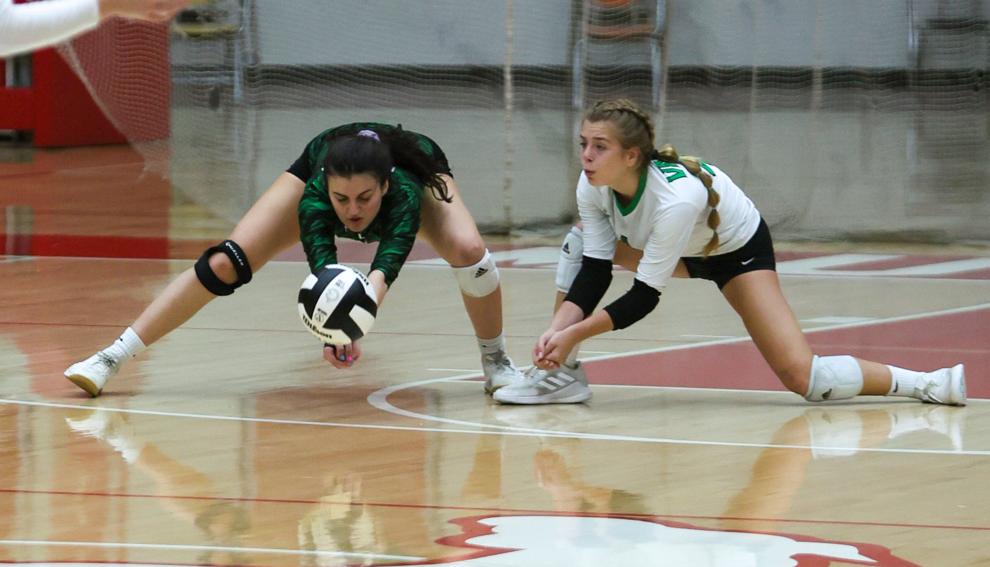 Valparaiso vs Munster volleyball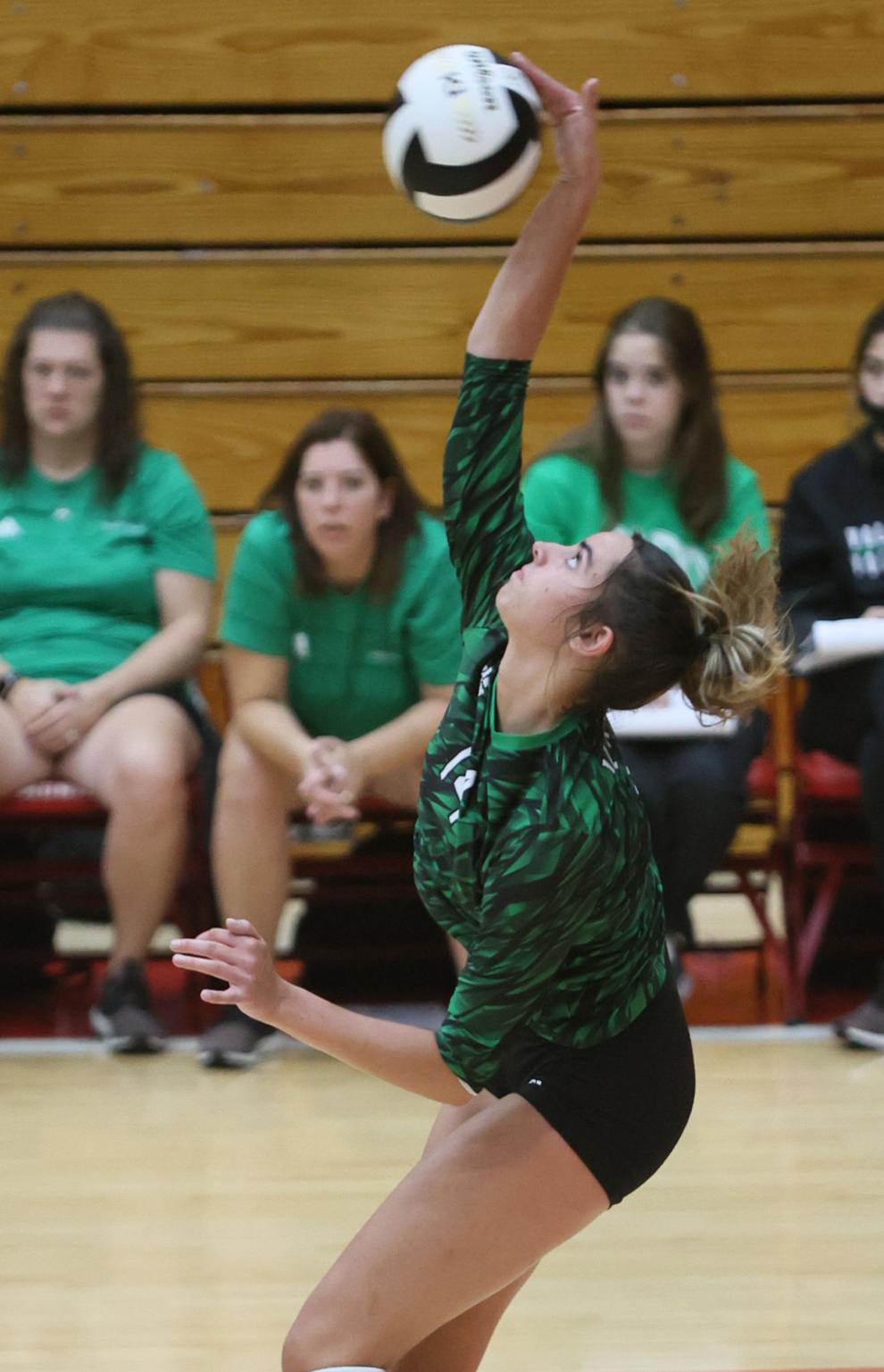 Valparaiso vs Munster volleyball
Valparaiso vs Munster volleyball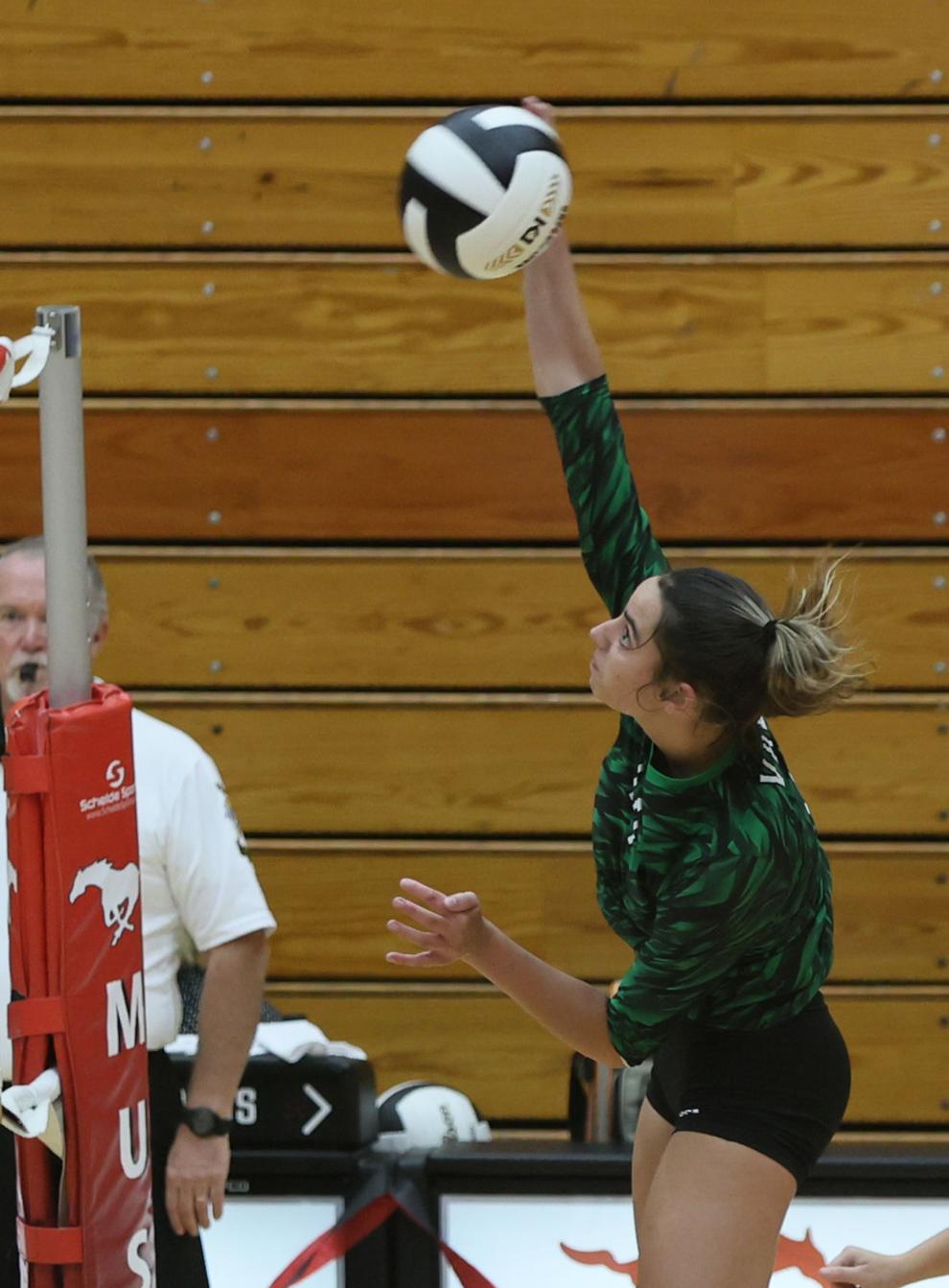 Valparaiso vs Munster volleyball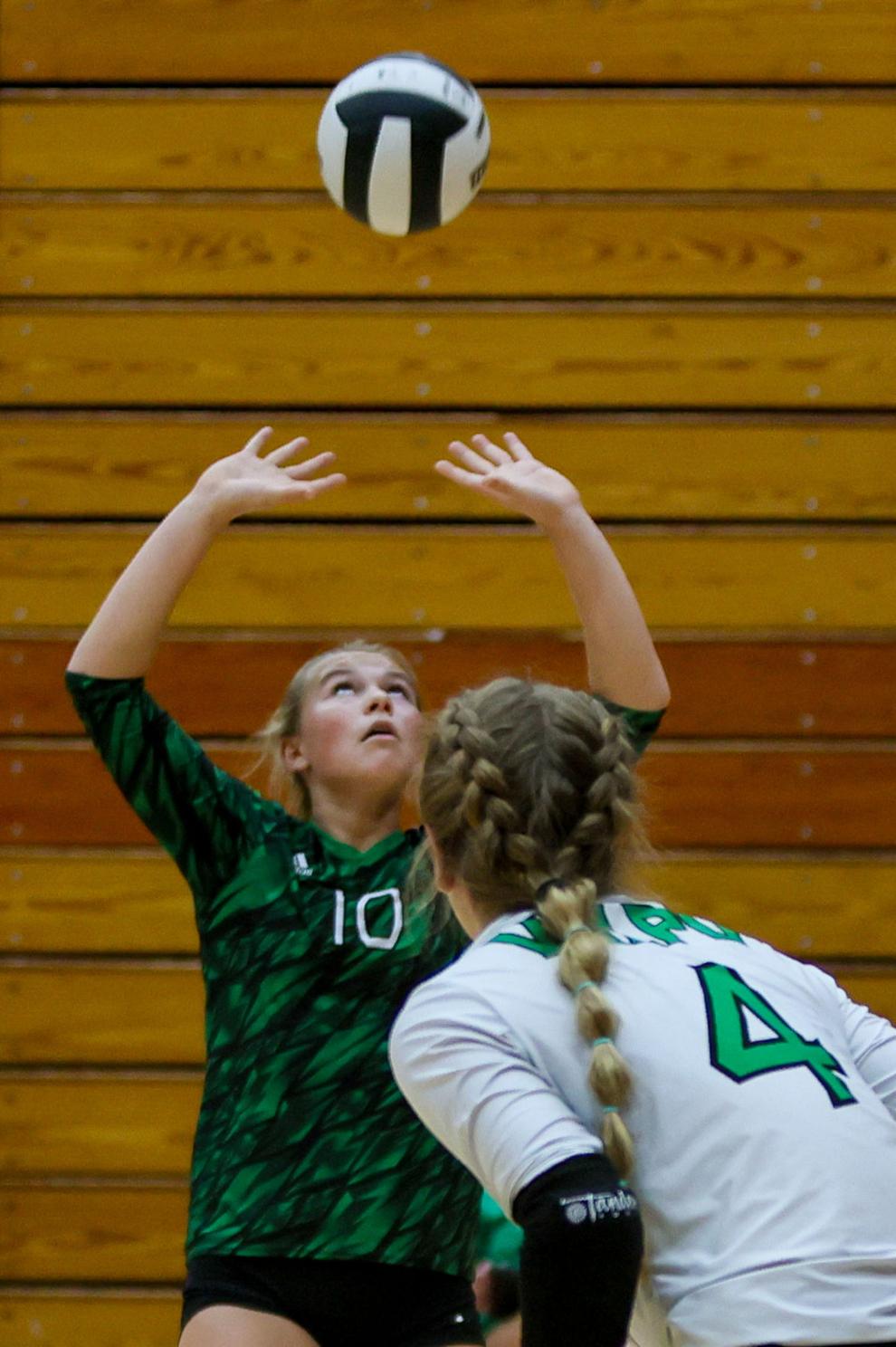 Valparaiso vs Munster volleyball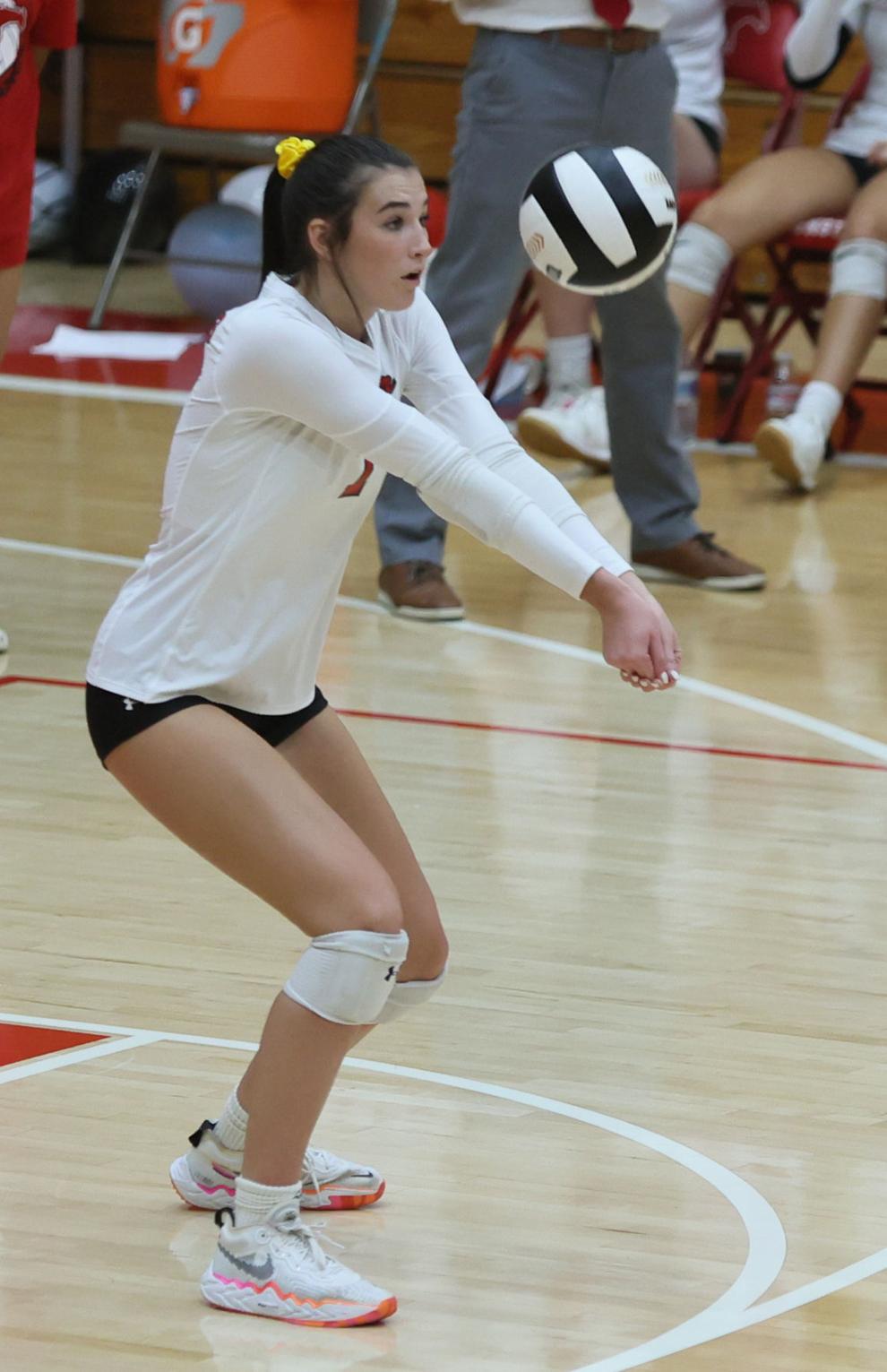 Valparaiso vs Munster volleyball