GRIFFITH — Ask anyone who has played soccer, and they'll tell you how hard it is to field a competitive team without a full bench.
Or, you can take it from Griffith defender Omar Mehisen, who played virtually every minute all season for Griffith.
With just 14 players on the roster, Mehisen said there were plenty of reasons for people to underestimate the Panthers.
"Definitely a lot of doubt," Mehisen said. "But it was just a matter of putting in the effort and working hard."
Mehisen was one of three seniors, along with midfielder and forward Mekhi Nava and Rogelio "Junior" Avalos, on the team that won a Class 2A sectional and finished 8-8-1 after Thursday's 3-1 regional semifinal loss to West Lafayette.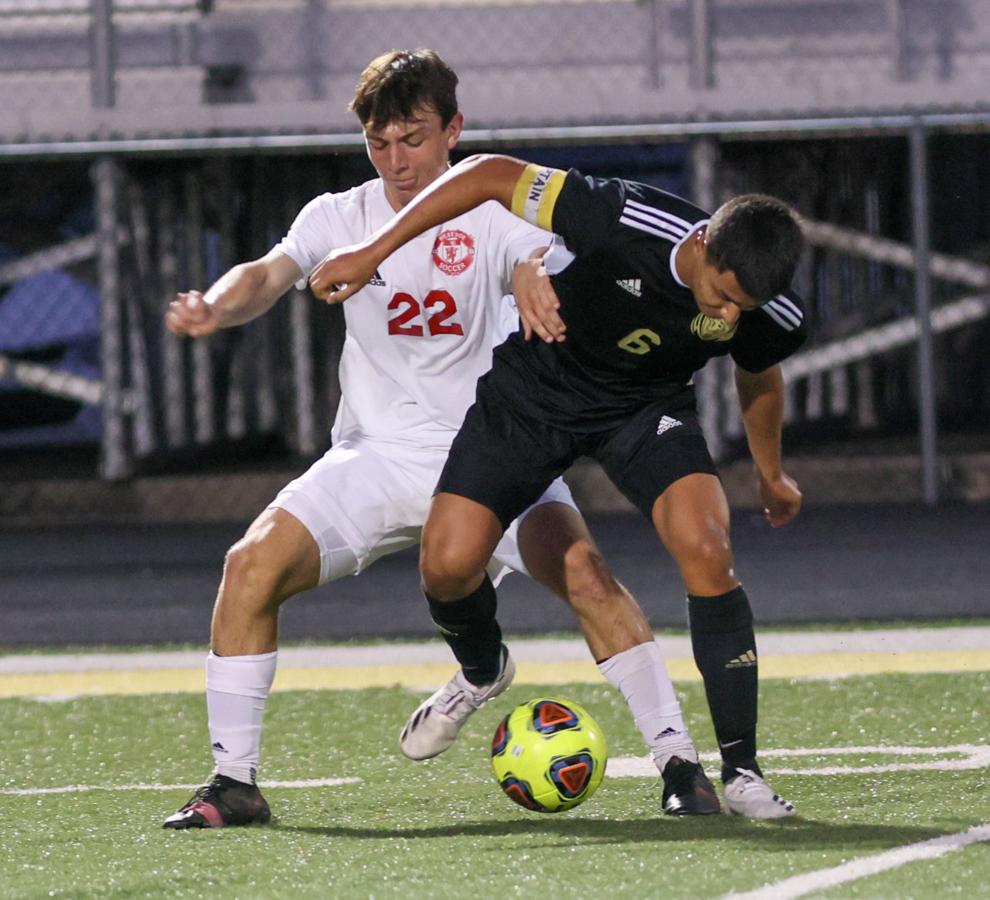 West Lafayette (16-1-2) went up 2-0 on a penalty kick and then a goal by Evan Cooke in the 54th minute.
But Griffith rallied, cutting the margin to 2-1 with Mehisen's one-touch blast into the upper left corner of the net in the 68th minute.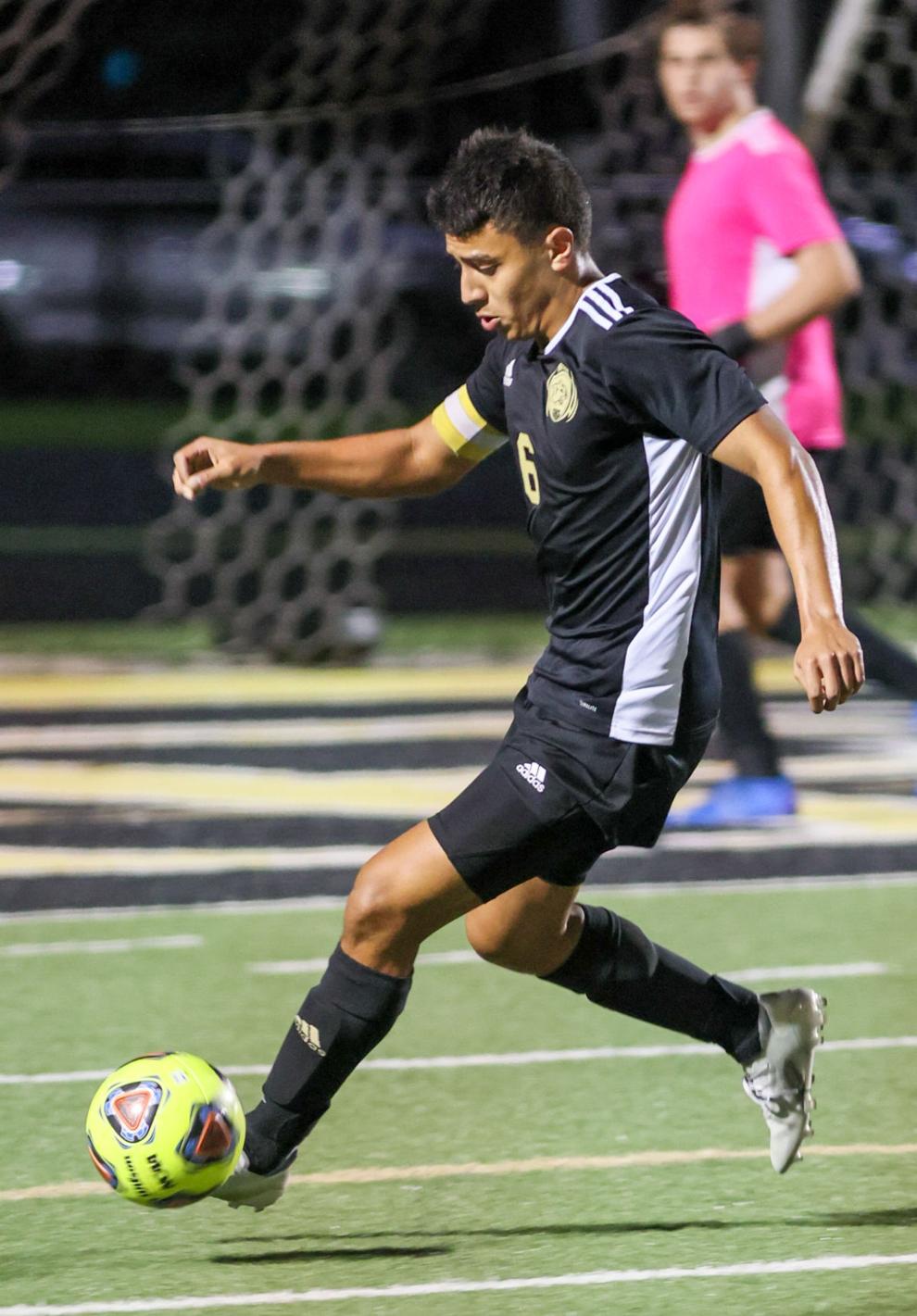 "It's the way they played all year, right down to the last minute," coach Ron Knestrict said. "We had to push hard to try to equalize, the penalty kick kind of hurt and we were down for a couple minutes."
"But then they refocused, and Omar does a nice job of redirecting the kids. Mekhi and Junior, they're basically our little spark plugs, they get things going."
Knestrict won't forget this group.
"The kids had a lot of heart," Knestrict said. "The seniors really wanted to go as far as they could, and they were actually the driving force. Seniors always determine how your season goes, and they were well-motivated to start. Some games, we played with nine kids. But once we got everybody back — we had them all for a variety of reasons, quarantine, you name it — and our last four games we played pretty sweet."
For Mehisen, senior year was difficult, but rewarding. It was Knestrict's first sectional title since 2008 and fourth overall.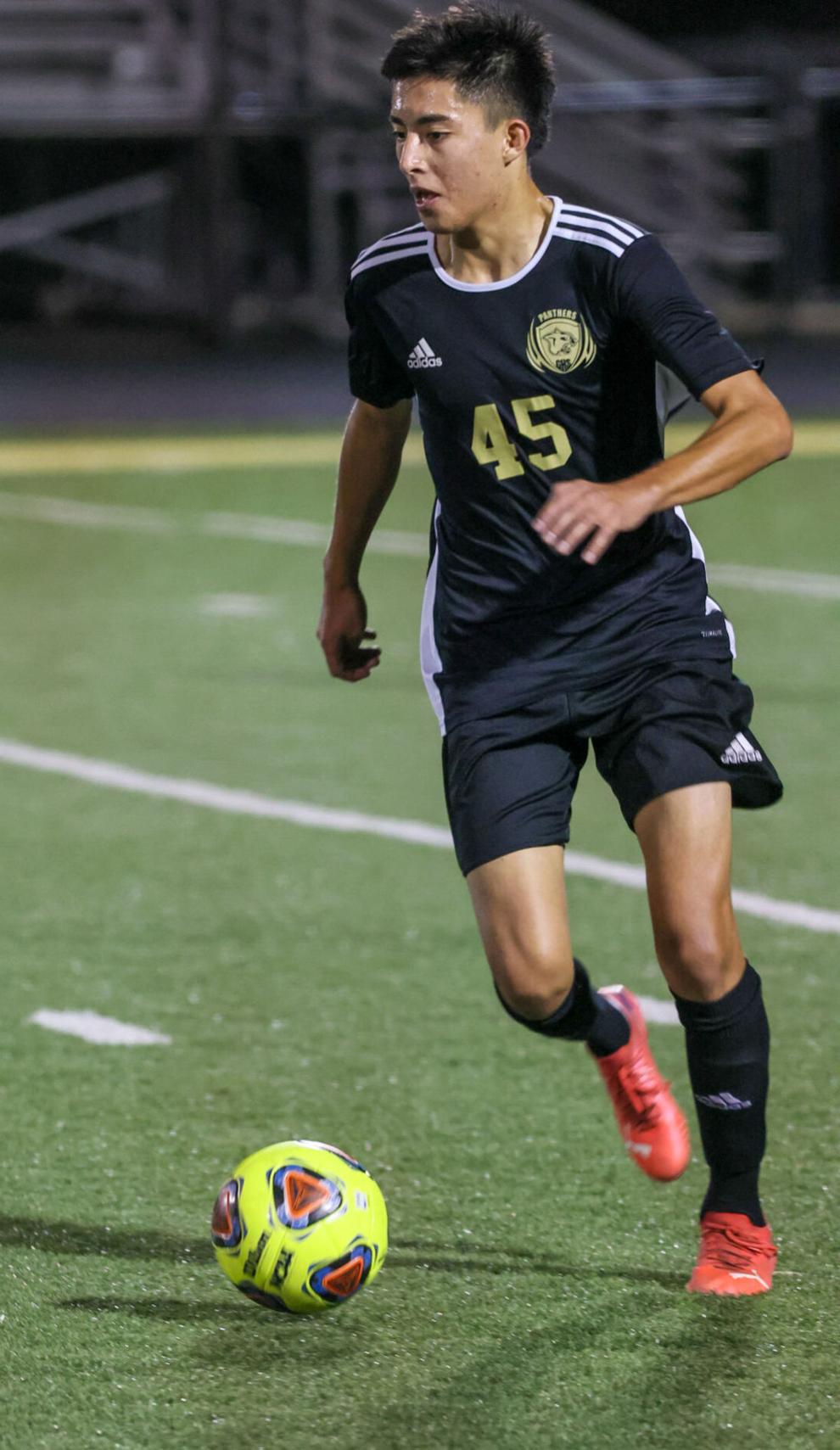 "After we got everyone back from injuries and everything that was going on, we definitely saw our potential," Mehisen said. "We just kept pushing through and realized how far we could reach."
Junior goalkeeper Colin Pedraza, who made 11 saves, was heartbroken to see his senior teammates' tearful after the loss.
"Those guys, my brothers," Pedraza said. "I love those guys. Those are the building blocks of our team right there. It's going be hard to bringing this team back up next year, and with those three seniors (gone), it'll be tough."
"Mekhi, he's magic, he can really handle the ball," Knestrict said. "Gets fouled a lot. He did a nice job the last few games of staying composed. Junior is just smooth, hard-working. You're not going to replace them. Not that quick."
Knestrict resumed his head coaching duties in 2020 after a three-year stint as the assistant coach. He was instrumental in getting the program launched in the 1980s before the IHSAA sanctioned the sport.
But in all the years since, Knestrict still enjoys every moment, even coaching the middle school as well. On every team, there are players like Mehisen, Nava and Avalos who make a lasting impression.
"This has always been my passion," Knestrict said. "Love the kids, have a great time. Keeps you feeling young. Like this boy just asked me, 'Are you doing middle school this year?' I said, 'Oh yeah.'"
"I built the program, so I want it to look good, (and) the kids play well," he added. "We try to move the ball, we don't kick and chase. I think it's a good program."
Mehisen will always remember his time playing for Knestrict and the Panthers.
"I loved it, I learned a lot from him," Mehisen said. "You can go to him for anything. He knows everything about soccer. He's a great coach."
"I love that man. He knows so much about soccer," Pedraza said.
For now, the Panthers will look back on a successful season.
And Knestrict? He'll turn his focus toward preparing for the next one.
"Every year is a different year, and when you win a sectional, that's great," Knestrict said. "But you always want to get the next one up."
Gallery: Griffith hosts West Lafayette for a Class 2A boys soccer regional semifinal
Griffith hosts West Lafayette in a Class 2A regional semifinal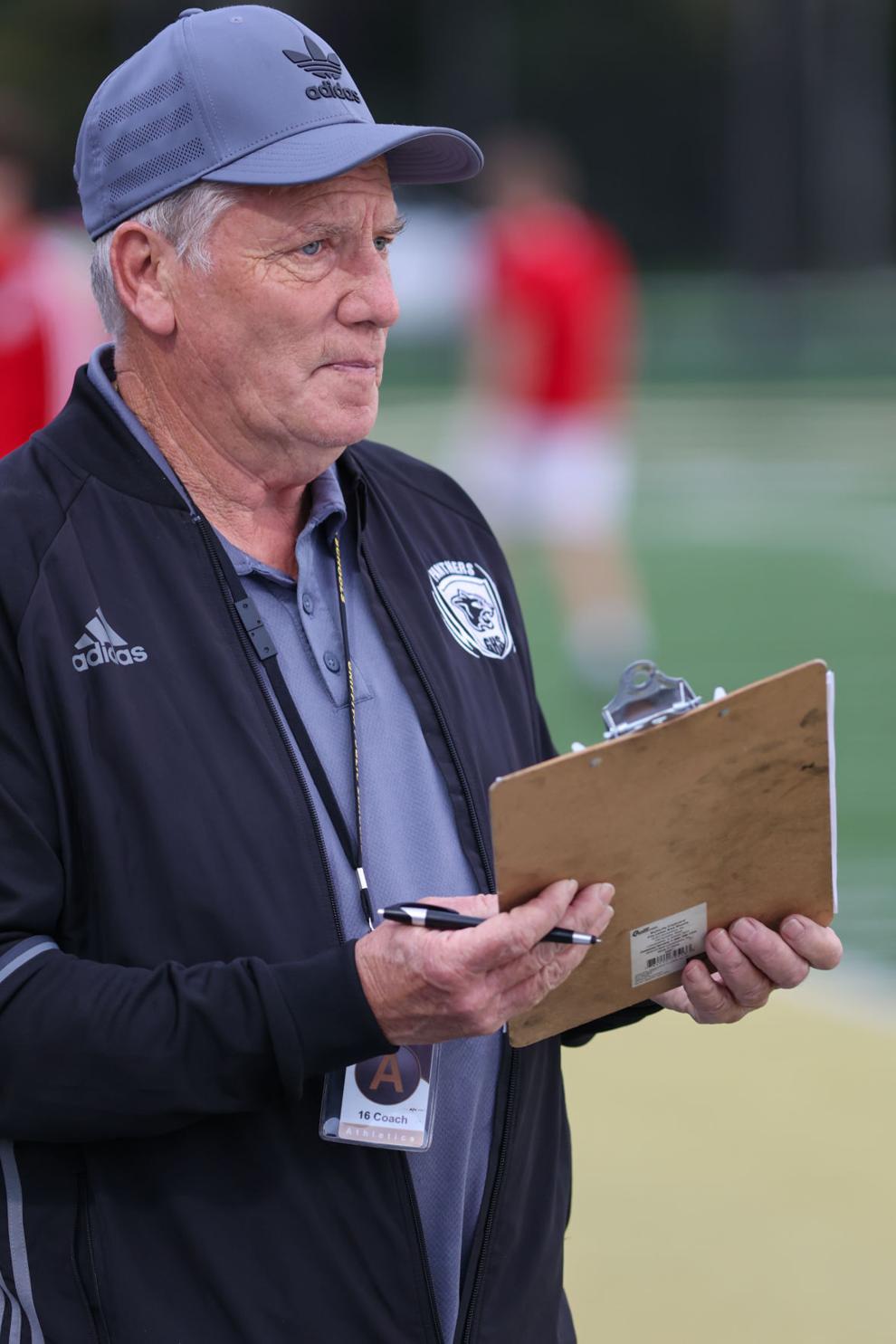 Griffith hosts West Lafayette in a Class 2A regional semifinal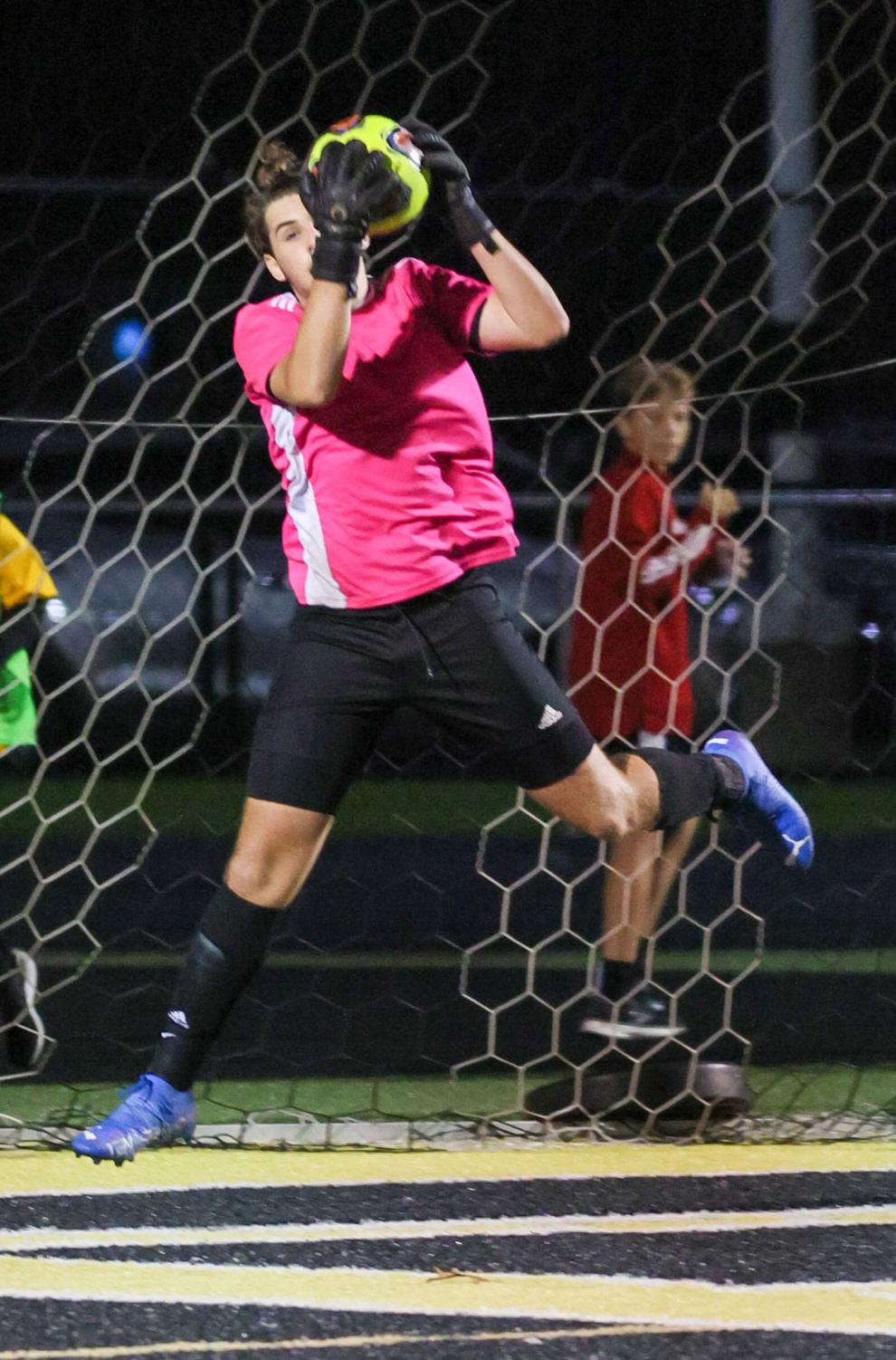 Griffith hosts West Lafayette in a Class 2A regional semifinal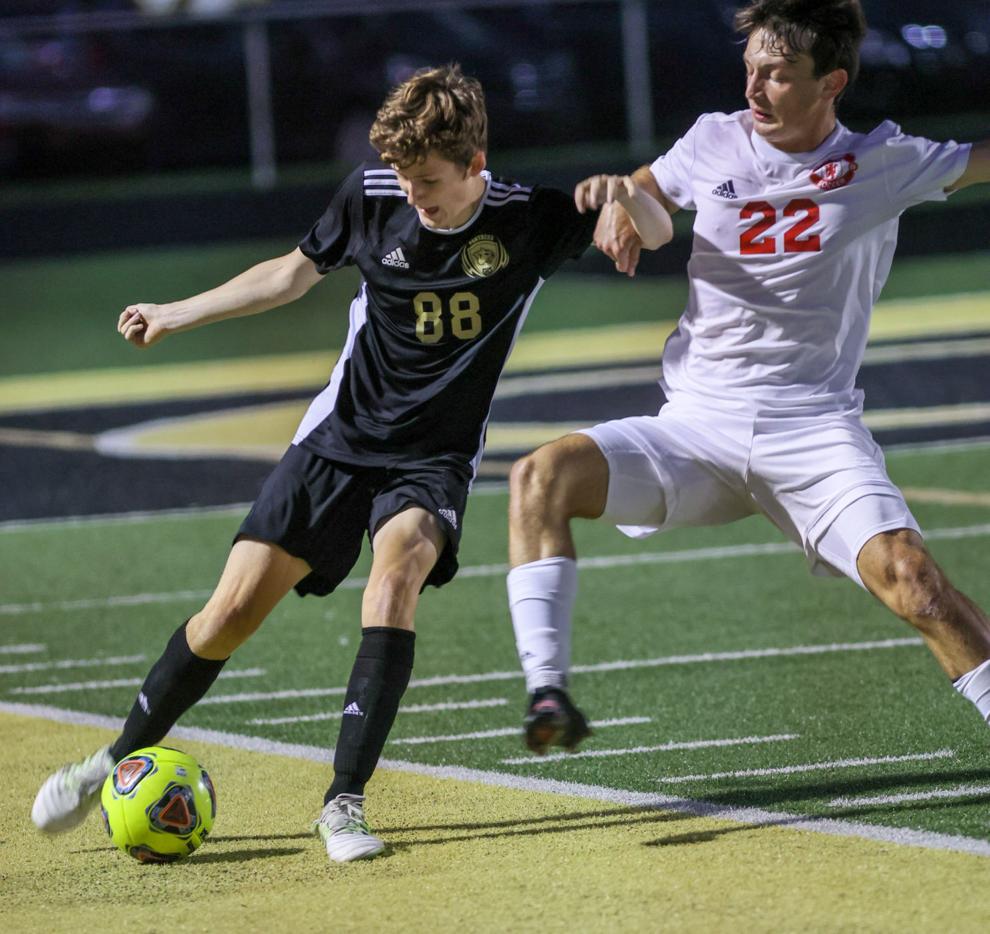 Griffith hosts West Lafayette in a Class 2A regional semifinal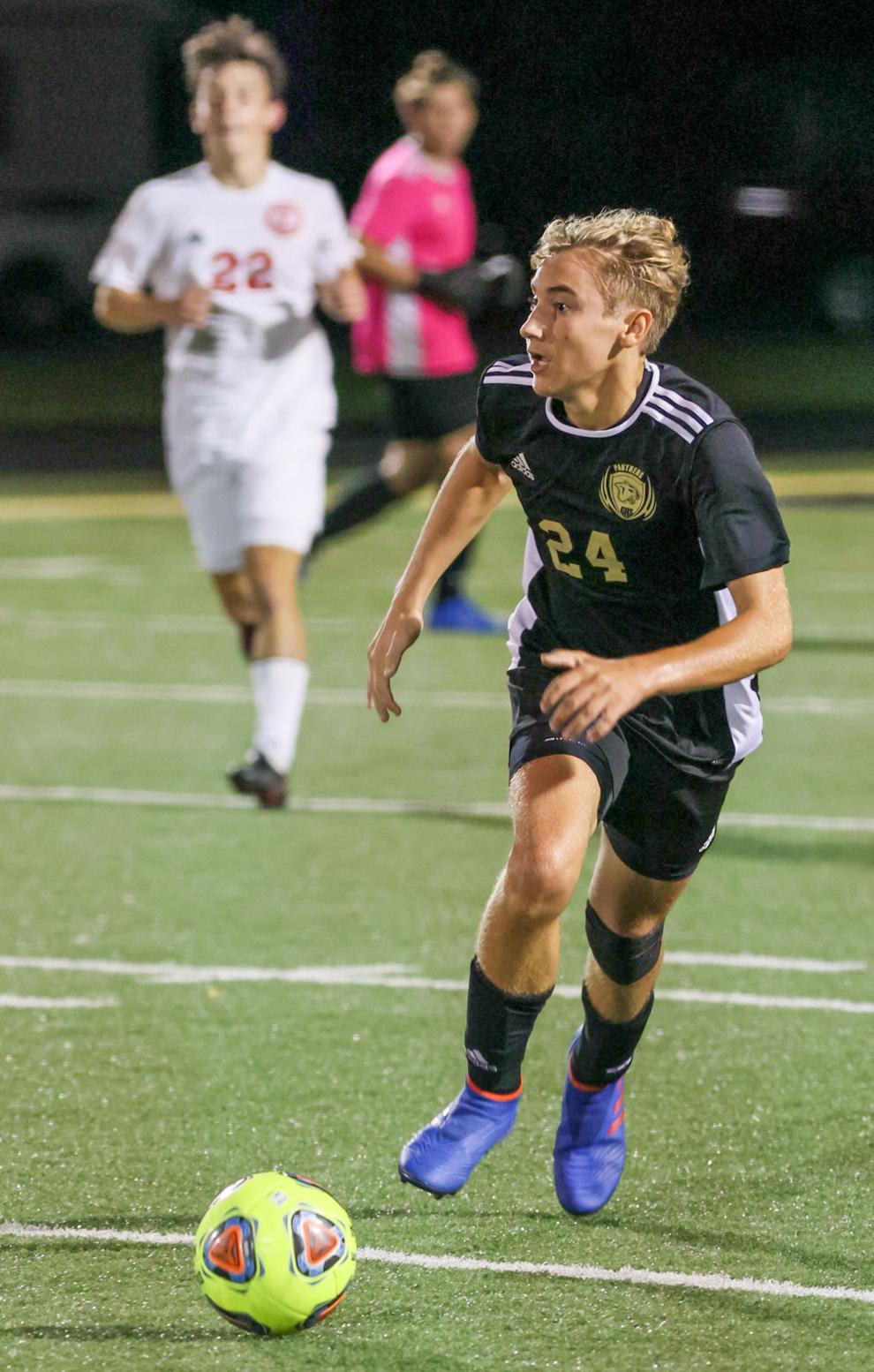 Griffith hosts West Lafayette in a Class 2A regional semifinal
Griffith hosts West Lafayette in a Class 2A regional semifinal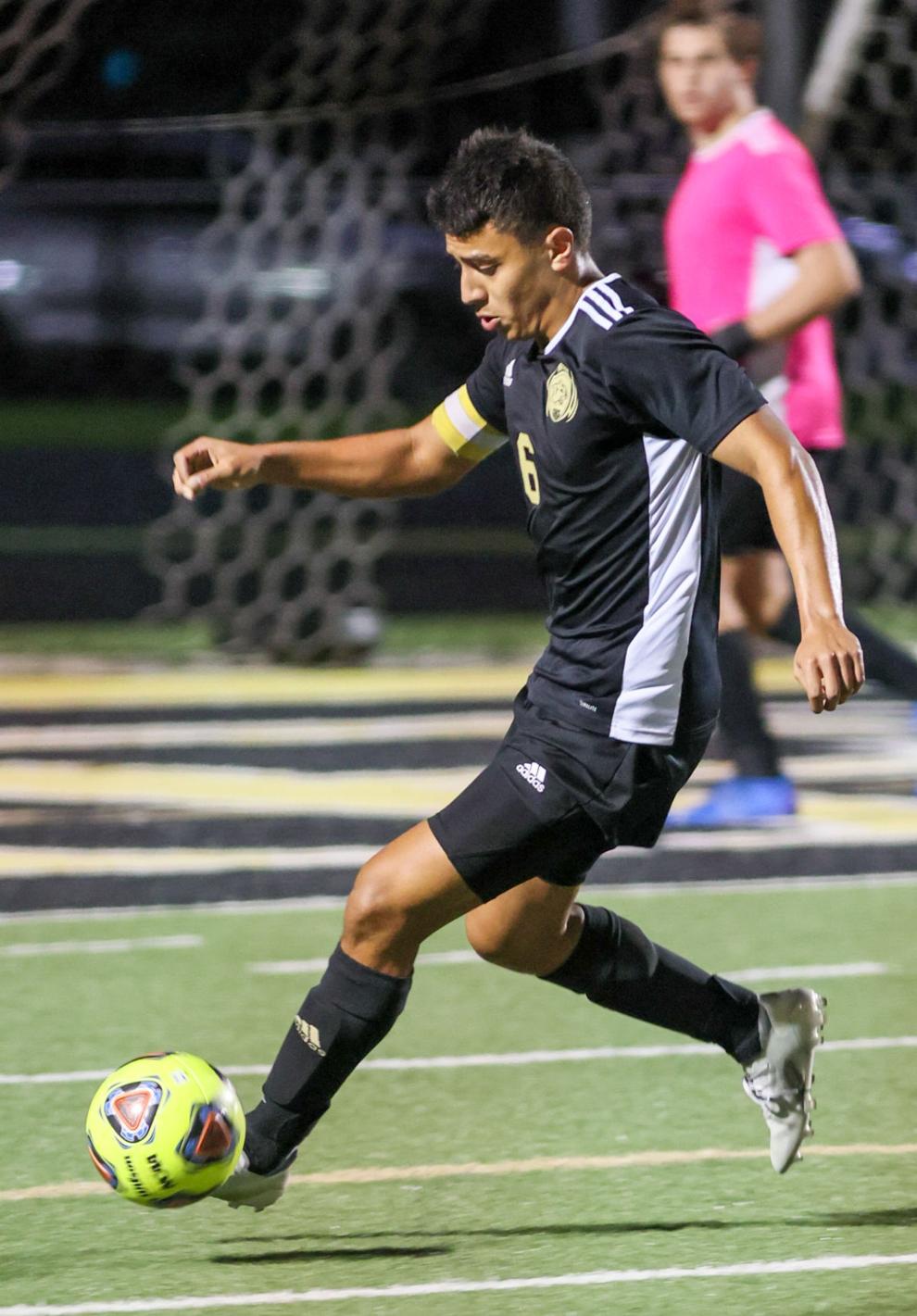 Griffith hosts West Lafayette in a Class 2A regional semifinal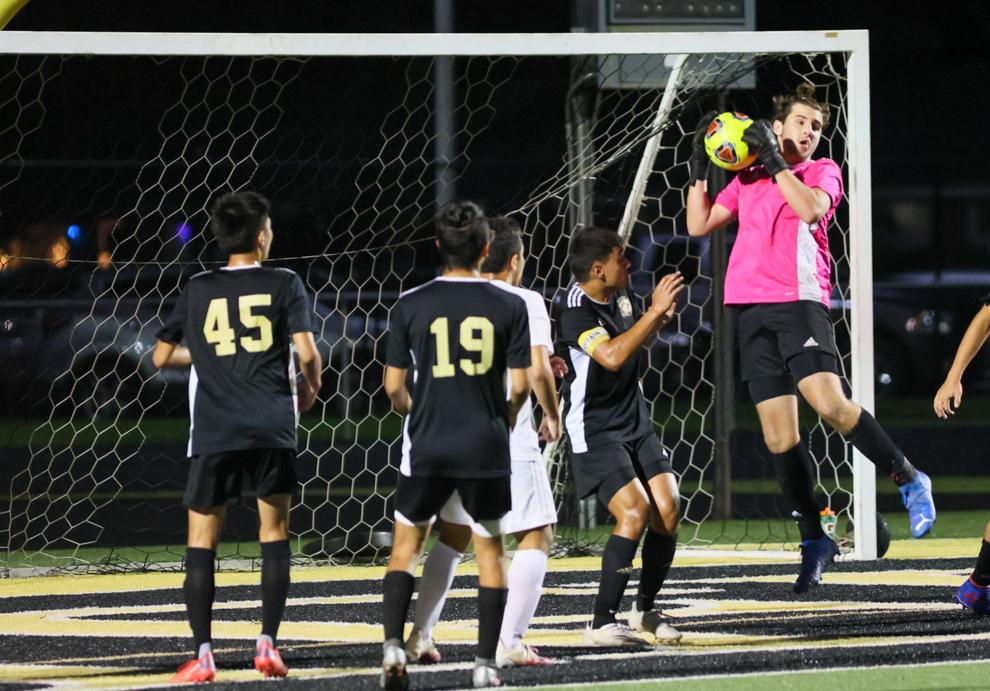 Griffith hosts West Lafayette in a Class 2A regional semifinal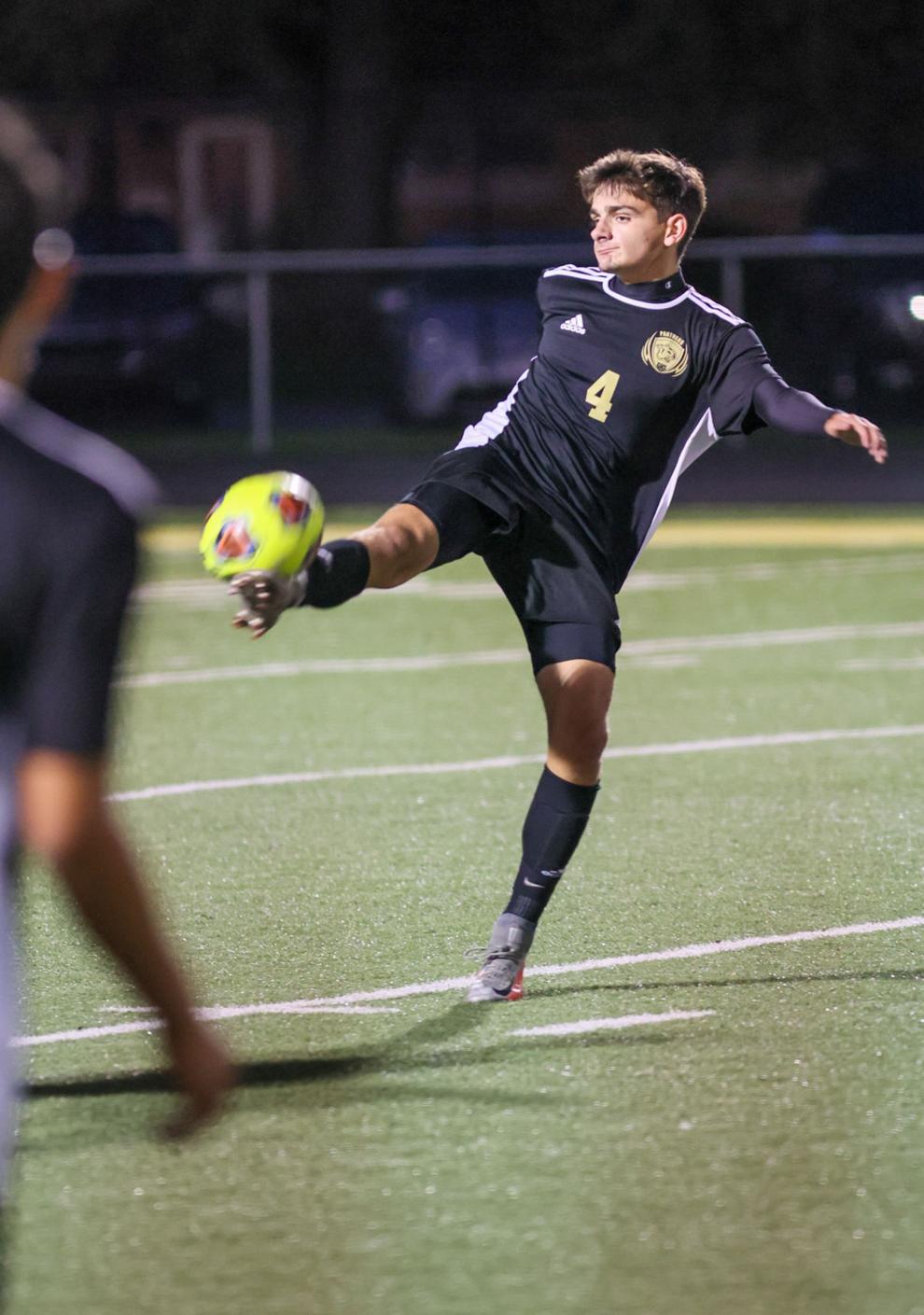 Griffith hosts West Lafayette in a Class 2A regional semifinal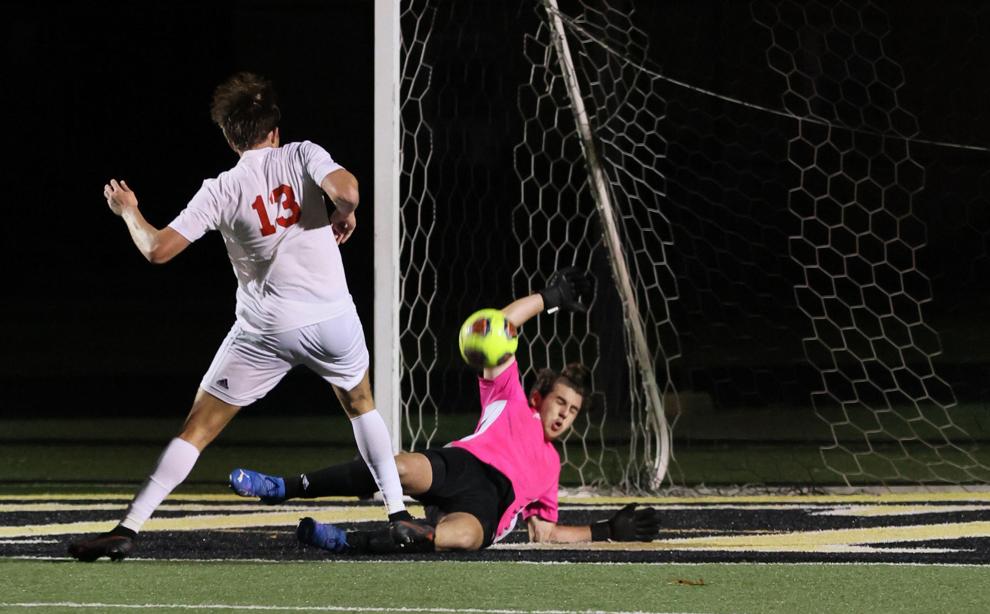 Griffith hosts West Lafayette in a Class 2A regional semifinal
Griffith hosts West Lafayette in a Class 2A regional semifinal
Griffith hosts West Lafayette in a Class 2A regional semifinal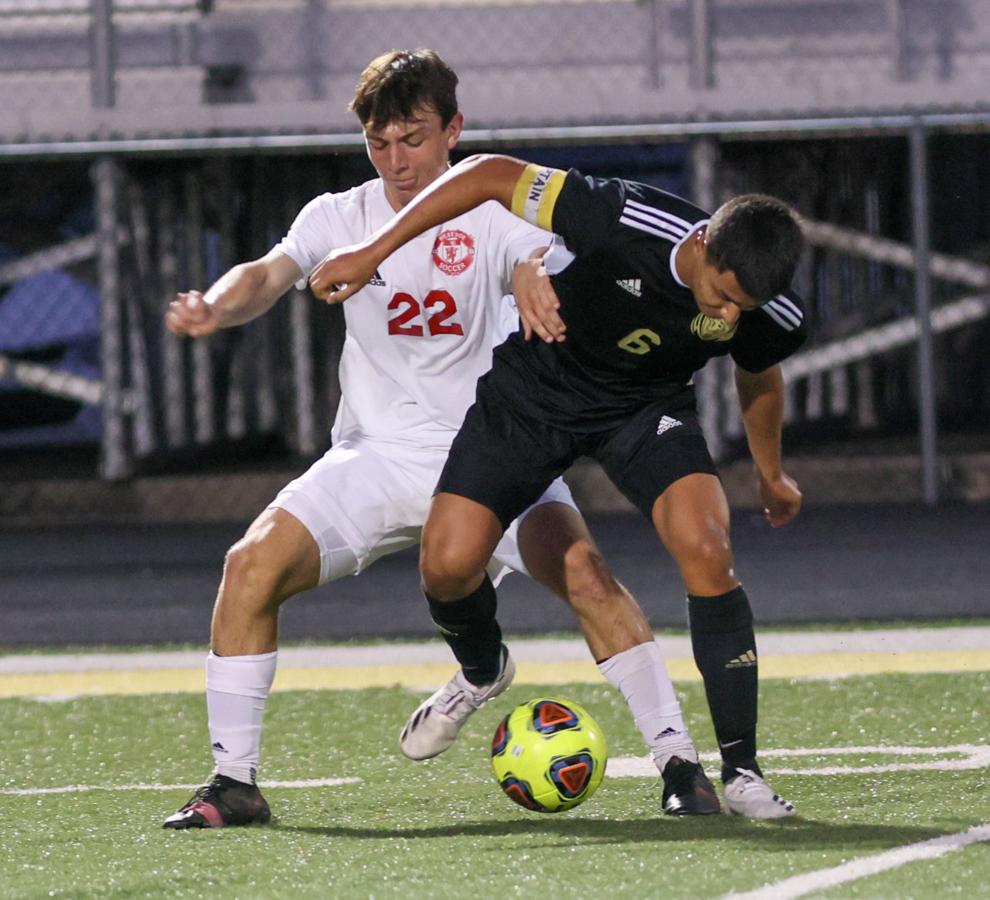 Griffith hosts West Lafayette in a Class 2A regional semifinal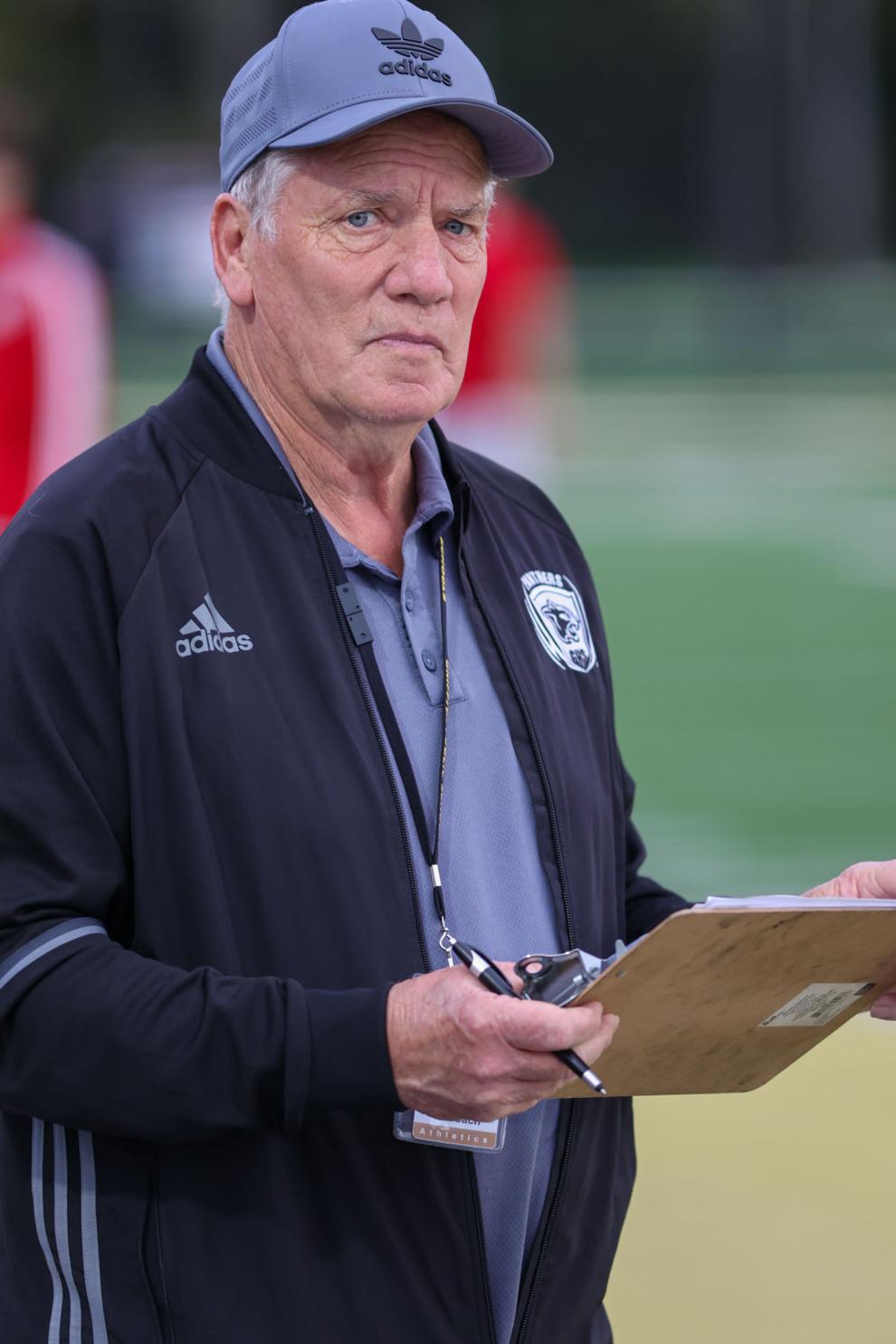 Griffith hosts West Lafayette in a Class 2A regional semifinal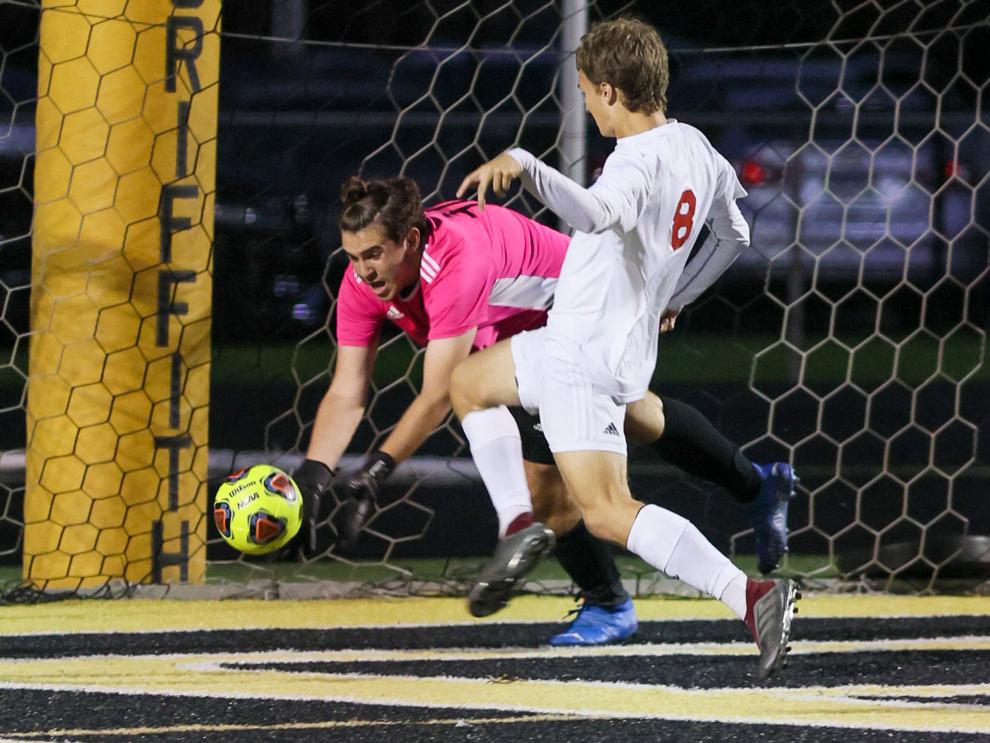 Griffith hosts West Lafayette in a Class 2A regional semifinal