Lauren Romeo's family is searching for answers after the Hobart athlete died from a sudden illness.
Lowell's Karina James doesn't have social media, chose not to login to her Indiana Runner account and didn't look at the rankings before Saturday.
Lowell's Gabriel Sanchez is the first state champion in school history.
Andrean's Lilli Greiner finished 12th at the New Prairie Semistate meet to earn a trip to state. The senior is also a four-sport athlete for t…
Covenant Christian senior Kohler Peterson started running three years ago. Now, he's headed to state.
Karina James was well in front of the group but it was the first-place finish that made her smile. James finished in 17:53.4.
The plan was to get out front early and make it a fast race. Highland's Lucas Guerra did that, spending most of the race in the lead.
Wheeler senior Liam Hostetler helped the Bearcats advance to semistate with a new personal record at regionals, and he's simultaneously prepar…
Valparaiso's Ava Gilliana won the Chesterton Regional on Saturday, posting a time of 18 minutes, 36.2 seconds.
Catch the newest edition of the Region Roundup prep sports podcast.
Lowell's Gabriel Sanchez won his second consecutive individual sectional championship in a time of 16 minutes, 8 seconds.
The Region's runners descend on Hebron for the 2019 sectional
Lowell senior Gabriel Sanchez will continue his noteworthy running career at Indiana. He announced his decision after winning the Northwest Cr…
UNION TWP. — Evan Nowak looked down Mount LeConte at the Trillium Gap Trail below, amazed at how far he had come.
Crown Point senior Maddie Russin will continue her remarkable track career at Indiana.
Freshman Keely Dekock competes in both cross country and soccer at Kankakee Valley and enjoys the challenge of participating in two fall sports.
The following is a list of the top Region teams and runners.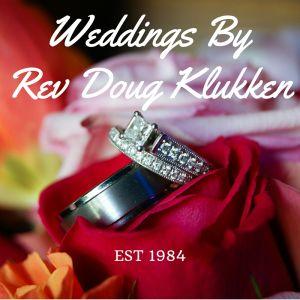 Weddings by Rev. Doug Klukken - NWI Wedding Officiant
Last season, Lucas Guerra helped Highland reach the boys cross country state finals for the first time in 45 years. Now, the junior plans to b…
The following is a list of the top Region teams and runners.
Lowell sophomore Karina James has emerged as one of the top runners in the Region and plans to use all of the advice her older sister, Annalis…