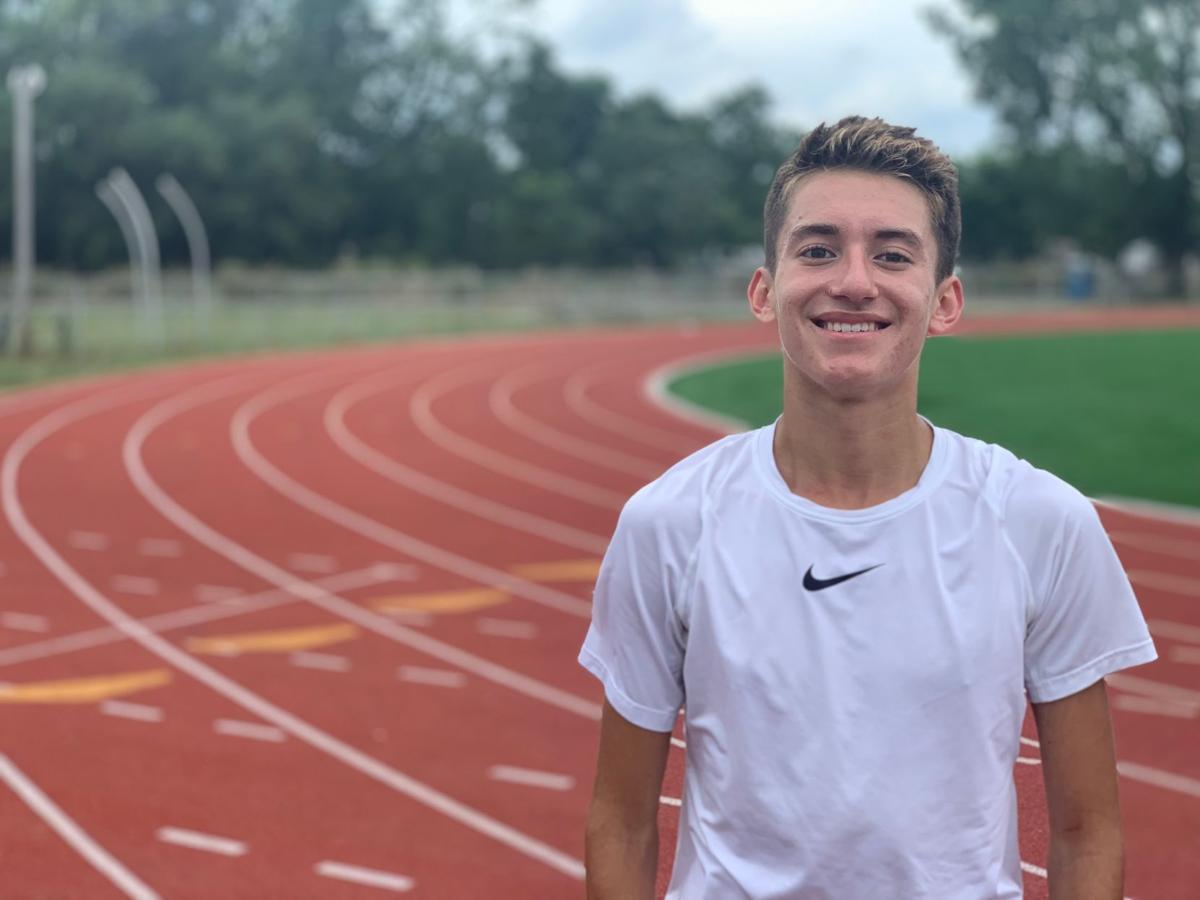 HIGHLAND — By most accounts, Lucas Guerra's sophomore season was one to remember.
In 2018, Highland's No. 1 runner guided the Trojans to their first cross country state finals appearance since 1973. The team finished fourth at the New Prairie Semistate — behind Valparaiso, Lowell and Crown Point — to end the 45-year drought. But Guerra and his teammates weren't content with being the final Region team to earn a trip to Terre Haute.
They wanted to show that they belonged — on the biggest stage of the year — and they did.
Highland shocked its opponents with a 12th place finish — the highest of any Region team — and Guerra led the way. He placed 11th individually with a time of 16 minutes 04.4 seconds, which was the fastest of the 31 sophomores competing in the event, and is ready for more after claiming his first all-state medal.
"It's actually pretty exciting to have done that last year," Guerra said. "Obviously, the goal is to just keep working toward the end of the season, seeing what happens and trying to get back to Terre Haute. We lost a couple of varsity guys in the middle of our lineup, so we have to rebuild."
Vincent Bovino, Eric Alegre and Matthew Roach all competed in the state meet and have graduated, and coach Rob Lukowski acknowledged that it will be a challenge to regroup without three of his top runners. However, their departure has allowed for younger runners to step up, and returners like Guerra and seniors Ben Salinas and Mateo Garcia to use their experience at Terre Haute as a stepping stone rather than a sendoff.
Lukowski's only concern is making sure he doesn't overwhelm his team with lofty expectations and allows it to enjoy the totality of the season. Toward the end of last year, he admitted that he may have been too focused on hardware when it became evident that his runners had the chance to make history.
"I'm not going to make any predictions (for the 2019 season)," said Lukowski, who took over the program in 2014. "I did that with them when no one was really interested in us, and it put a lot of pressure on them when it came down to the state meet. We were like, 'This is our goal, and here's what we want to do,' and they were overloaded and stressed out about that.'"
As the season picks up and competition increases, Lukowski plans to address his team's objectives on a week-to-week basis. Guerra shares the same approach as his coach, but Lukowski made it clear that the junior doesn't need any extra motivation from him or his teammates.
His love of running inspires him to give always give his maximum effort.
"If I'm being completely honest I've never had an athlete at as high a level as Lucas," Lukowski said. "After being an athlete myself and coaching almost every high school sport in my 20 years of teaching, you come across a lot of kids that have talent, and they just try to ride on it. He's not that kid. He wants to be the best, and he's always willing to do a little more."
Following the Trojans' surprising finish at the state meet last year in cross country, Guerra also qualified for the track and field state finals and placed 10th in the 1,600 meters in the spring. Since only the top nine finishers are named all-state runners, Guerra said it was tough to leave Bloomington empty-handed, but he's used that disappoint as fuel heading into his junior cross country campaign.
"I was milliseconds away from getting all-state," said Guerra, who will make his season debut Saturday during the Rudy Skorupa Invite at Lake Central. "It brought me down for a couple of days, but I told myself, 'I'm one of the top returning runners in the state,' and if I keep working, everything will come into place."