CROWN POINT — Jessica Carrothers doesn't notice it because to her, it's routine.
Crown Point's star junior has competed in several big games throughout the first three seasons of her prep career, and none were bigger than the Class 4A state final.
So, what did Carrothers do when the lights were brightest?
"It's the work ethic and the talent plus the drive she has to be great," Seibert said. "When you put all of those together, you basically have another coach on the floor and a tremendous basketball player. I've never been around someone who is as consistent, night in and night out, as Jess is on the basketball court."
Seibert said he has come to expect Carrothers, The Times 2021 Girls Basketball Player of the Year, to be great in high-pressure moments, but he certainly doesn't take it for granted.
He believes her mental fortitude is what sets her apart.
"We know what we're going to get from her every game" Seibert said. "Over the last three years, she hasn't blinked. Every game it's the same thing."
Carrothers credits her performance, no matter the stakes, to her training. Nearly every play she makes in a game, she's done it a thousand times over while training with her father, Mark.
"The amount of reps that I put in with my dad, it just builds my confidence," Carrothers said. "We do everything at game speed to get my heart rate up, so when the game comes, I know what to do. ... And then as one of the leaders of the team, I know I have to keep my composure. If my teammates see that I'm scared or intimated, then they're going to follow me. So I think it's important to just stay strong and stay focused."
The Bulldogs fell behind 13-0 in the LaPorte Regional final against Penn, 12-5 in the LaPorte Semistate against Fort Wayne Carroll and 19-10 in the state championship against Brownsburg.
Each time, Carrothers kept her calm and dismantled the opposing team's strategy to stage three straight come-from-behind victories.
"I guess you could just say it's read and react," Carrothers said. "I'm not really thinking during the game. ... I just have to fall back on my preparation and all of the work I've put in."
Carrothers' best friend, senior guard Alyna Santiago, isn't surprised by Carrothers' mental strength. The two of them have played together for nearly their entire lives, and Santiago said Carrothers has always welcomed the challenge of being the team's go-to player.
"She's just different," Santiago said. "We all have a ton of respect for her, and she was the spearhead of our team. She was our point guard. And when it comes down to it, it was just nice knowing that we have Jessica on our team.
"No one has another Jessica."
Carrothers has been in the spotlight ever she burst onto the scene as a freshman. Crown Point is 79-3 over the last three seasons, and the standout guard continues to get better.
This season, Carrothers averaged 23.3 points, 5.4 rebounds, 3.9 assists and 4.1 steals per game. She shot a career-high 47.3% on 3-pointers, compared to 36.4% as a sophomore and 30.9% as a freshman.
Carrothers said her improved outside shooting and determination to improve stems from the first loss of her high school career, when the Bulldogs were throttled 61-28 at semistate by eventual state champ Hamilton Southeastern.
"I know that our whole team was really hurting after that game, especially me," Carrothers said. "I cried for hours after that game, and it was the same way when we lost last year to Penn (in a regional semifinal). I didn't want to feel that feeling again. I knew I had to get better. I knew that I had to get stronger and faster.
"So, to finally win it all, it's just the best feeling ever."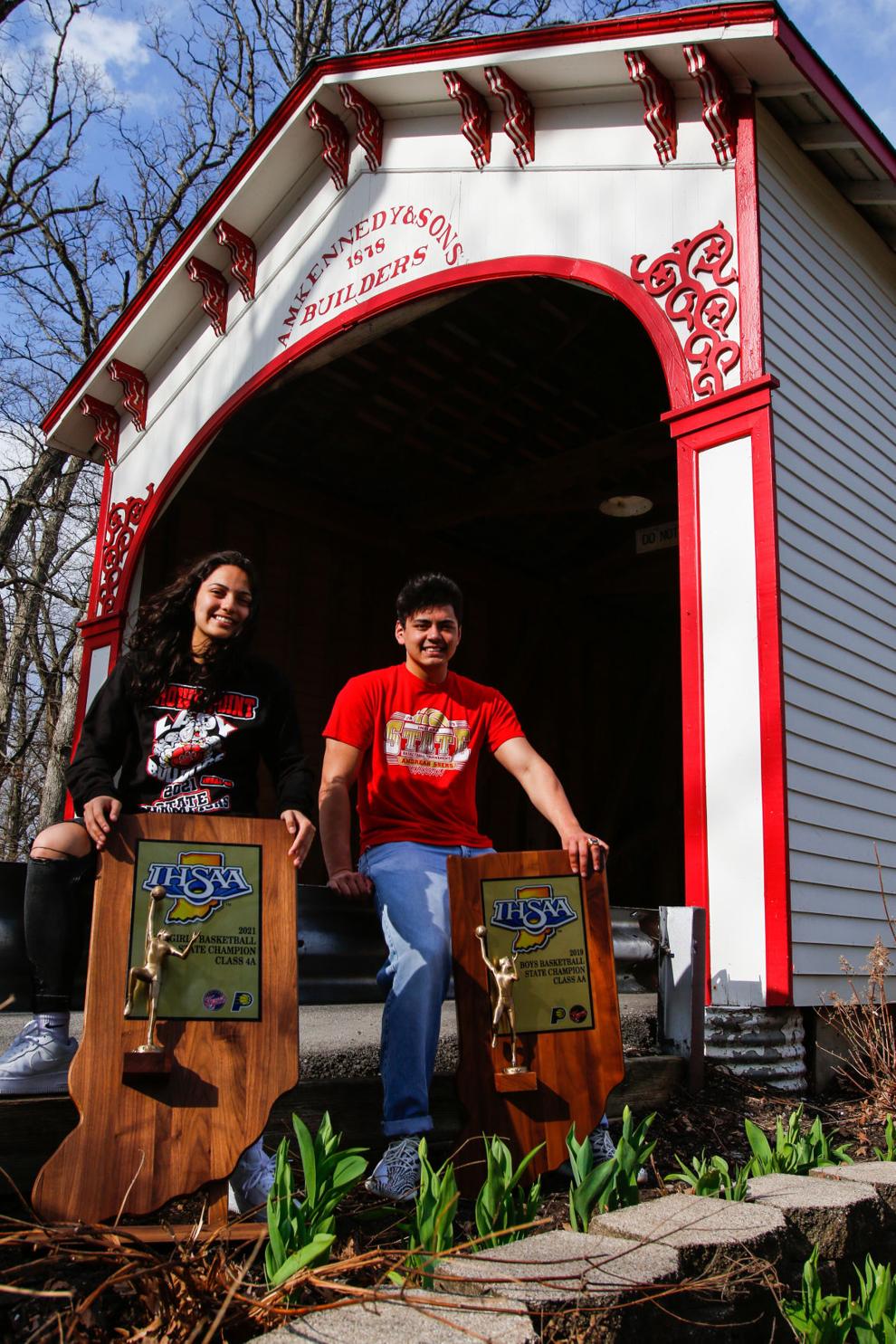 Carrothers is the second state champion in her family, joining her older brother, Johnny, who guided Andrean to a Class 2A state crown in 2019. He displayed some of the same mental fortitude as his little sister, helping the 59ers erase an eight-point deficit with roughly two minutes left at Bankers Life Fieldhouse.
"My dad has always preached to us that the the people who perform well in big games or when a bucket is needed are the people who put in countless hours in the gym," Johnny said. "So, that's what we did because we wanted to be those type of players." 
Johnny joked that he still holds bragging rights in their family since he was the first state champ, but even he has to tip his cap to Jessica.
Since capturing a state crown of her own, he said she's more determined than ever.
"She's been back in the gym every day," Johnny said. "I honestly think that she's working harder now than before she went on this state championship run. I can tell that she's worked even harder, lifting and running, and on top of that doing workouts with our dad."
Jessica Carrothers' main goal ever since she entered high school was to win a state title. Now that she has one, her new main goal is to repeat.
"It's going to take everything that we did this year and more," she said. " ... Everyone is saying that we're going to win it again, but we just have to take it game by game. And personally, I just have to stay ready and keep working."
Gallery: The 2021 Times Girls Basketball Player of the Year, Crown Point's Jessica Carrothers
Jessica Carrothers, girls basketball player of the year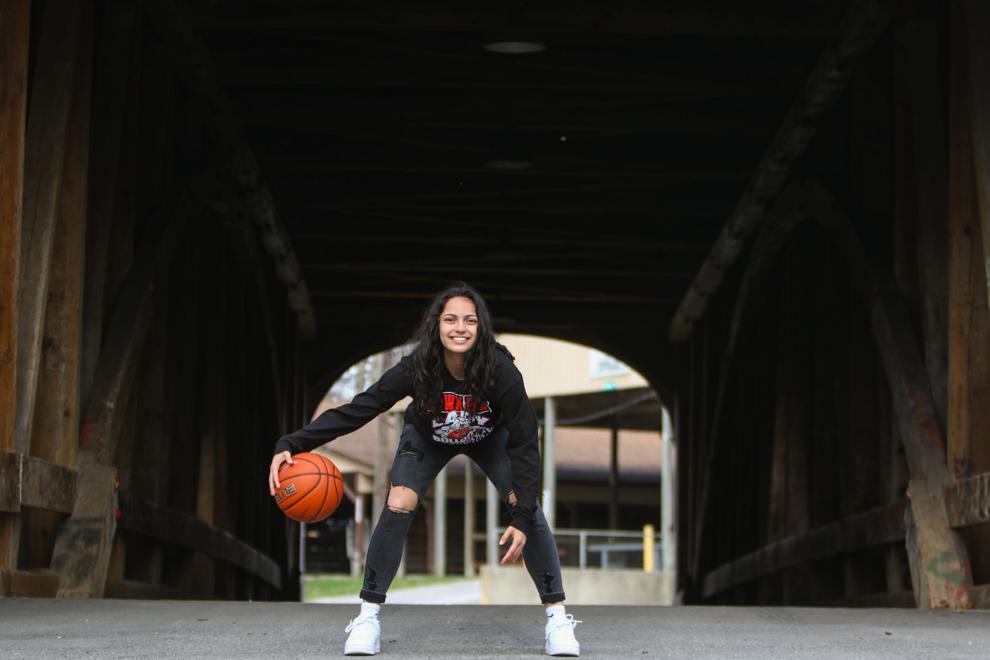 Jessica Carrothers, girls basketball player of the year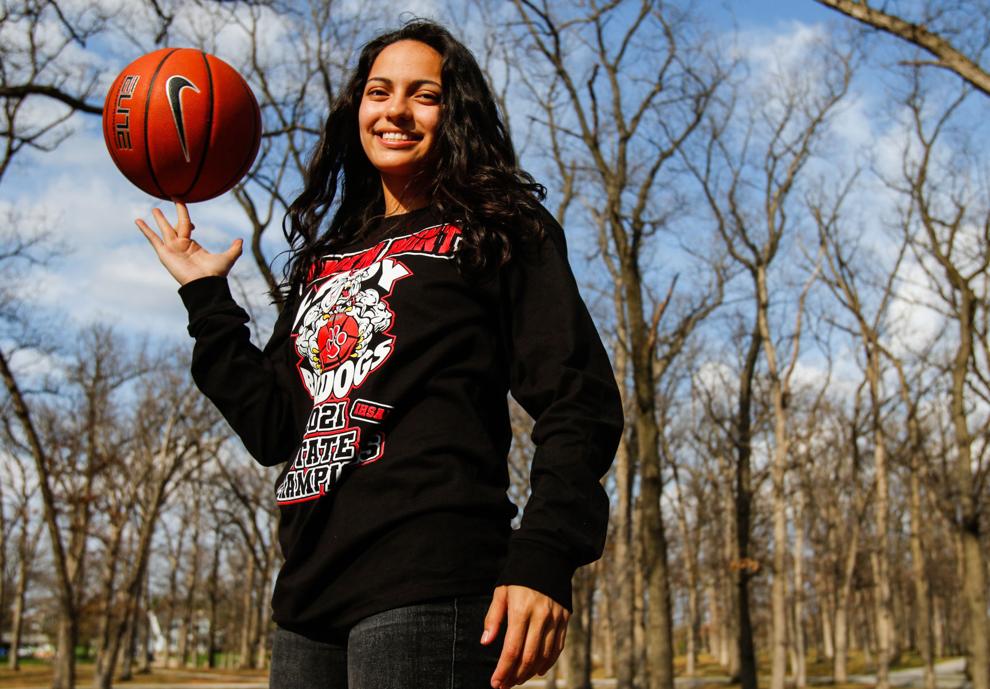 Jessica Carrothers, girls basketball player of the year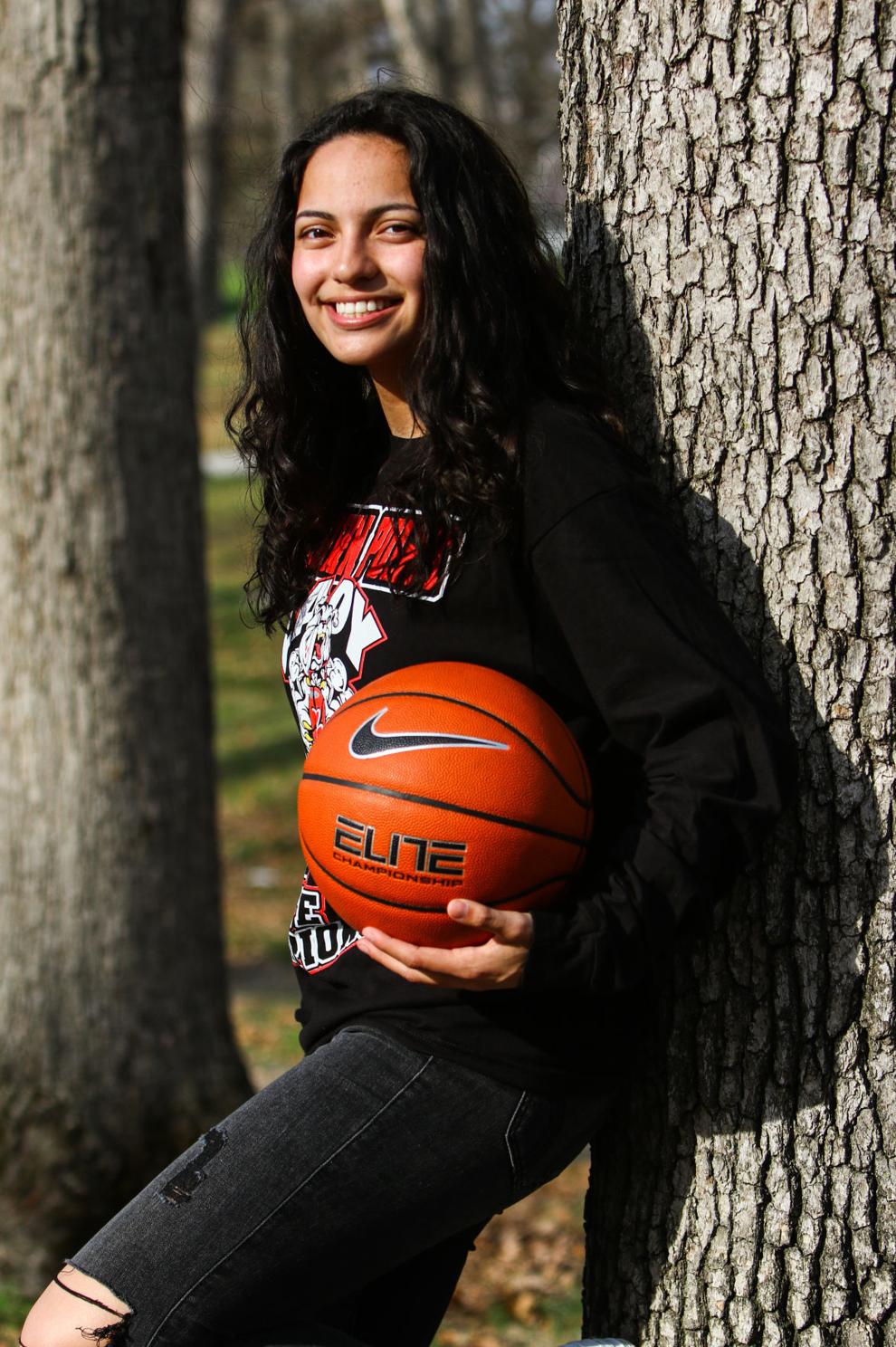 Jessica Carrothers, girls basketball player of the year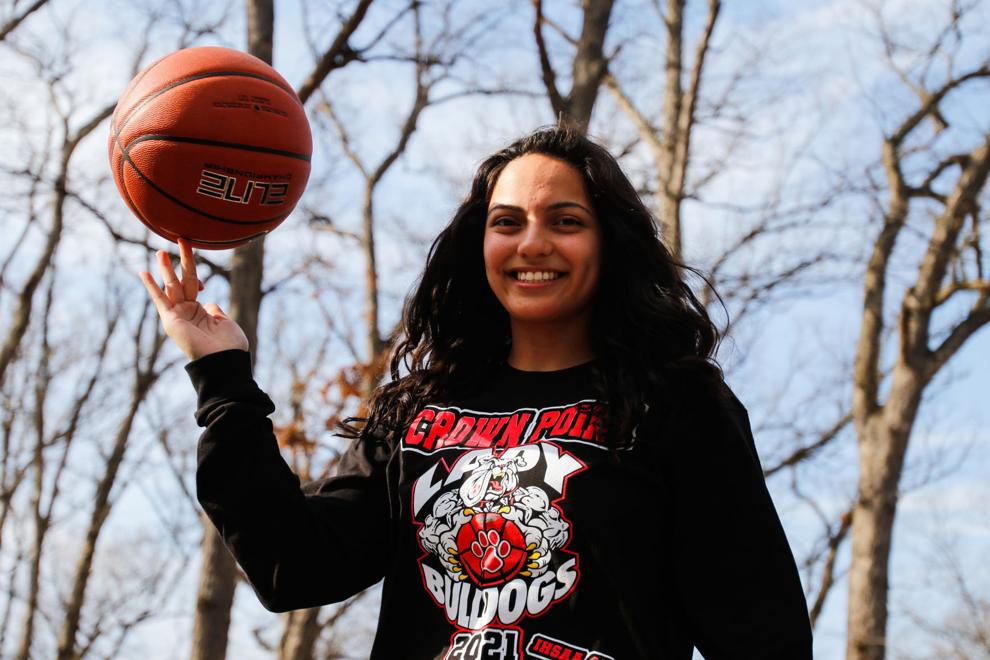 Jessica Carrothers, girls basketball player of the year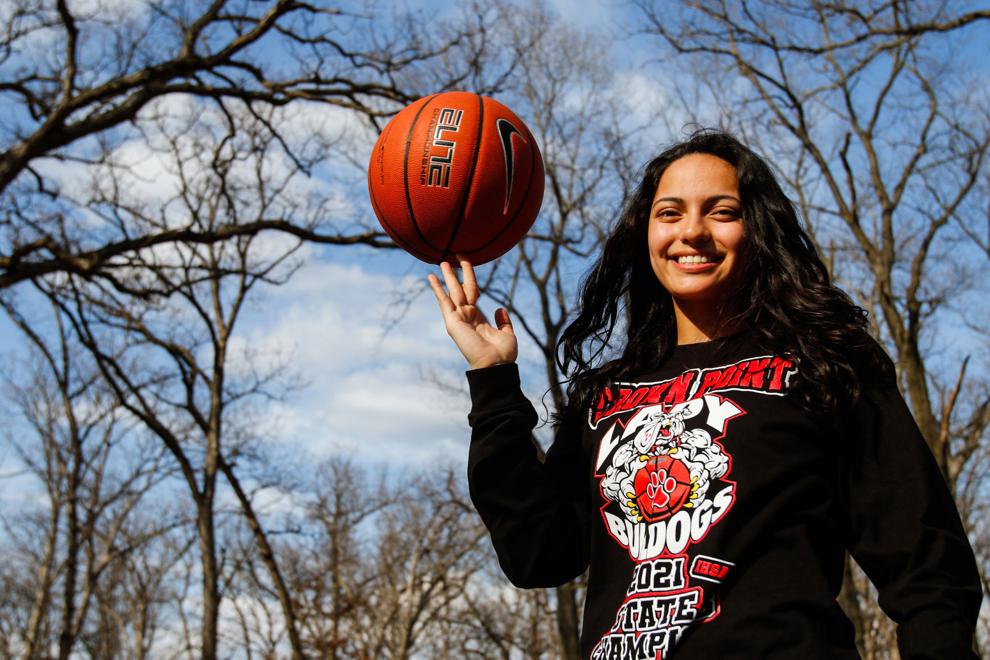 Jessica Carrothers, girls basketball player of the year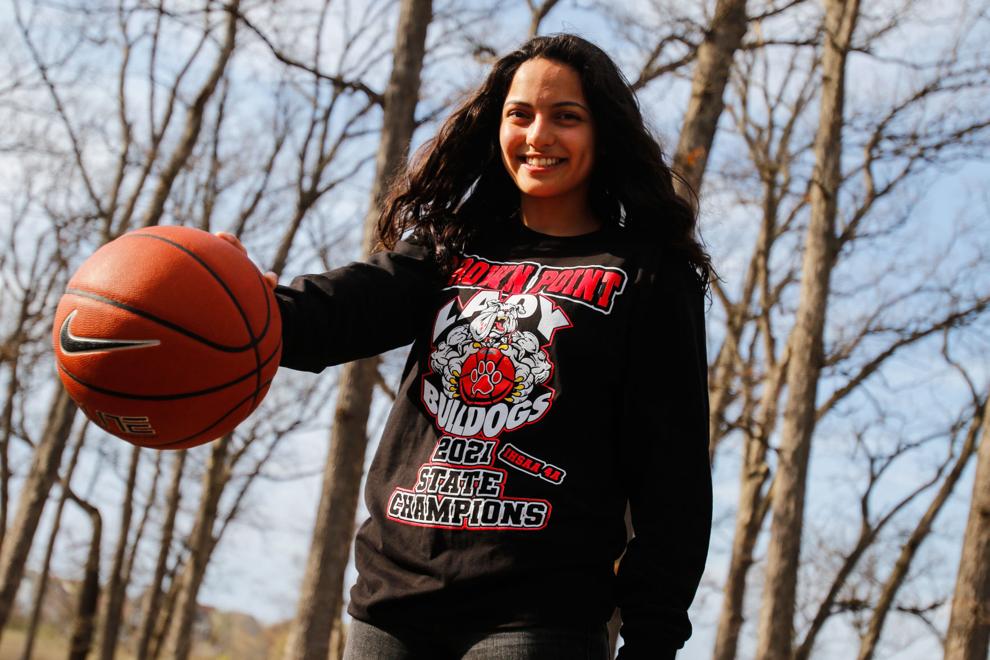 Jessica Carrothers, girls basketball player of the year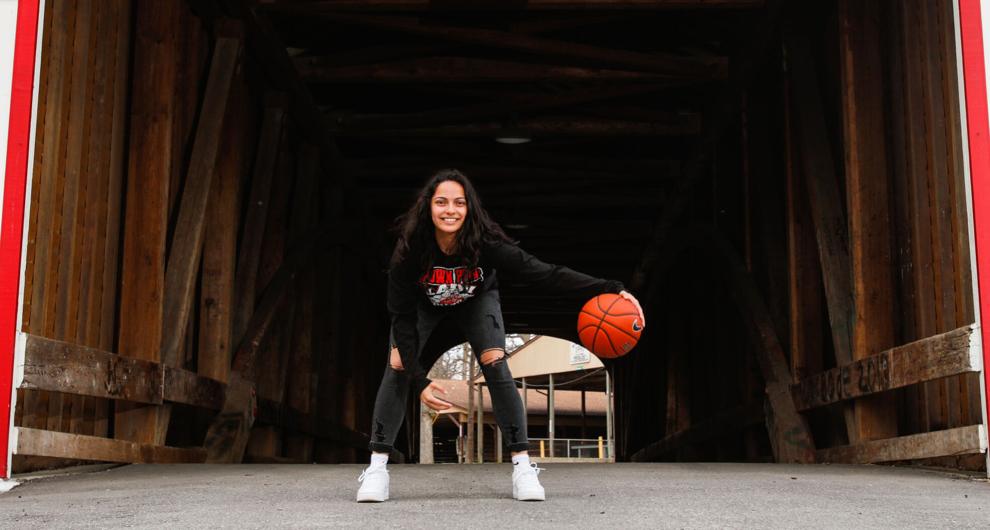 Jessica Carrothers, girls basketball player of the year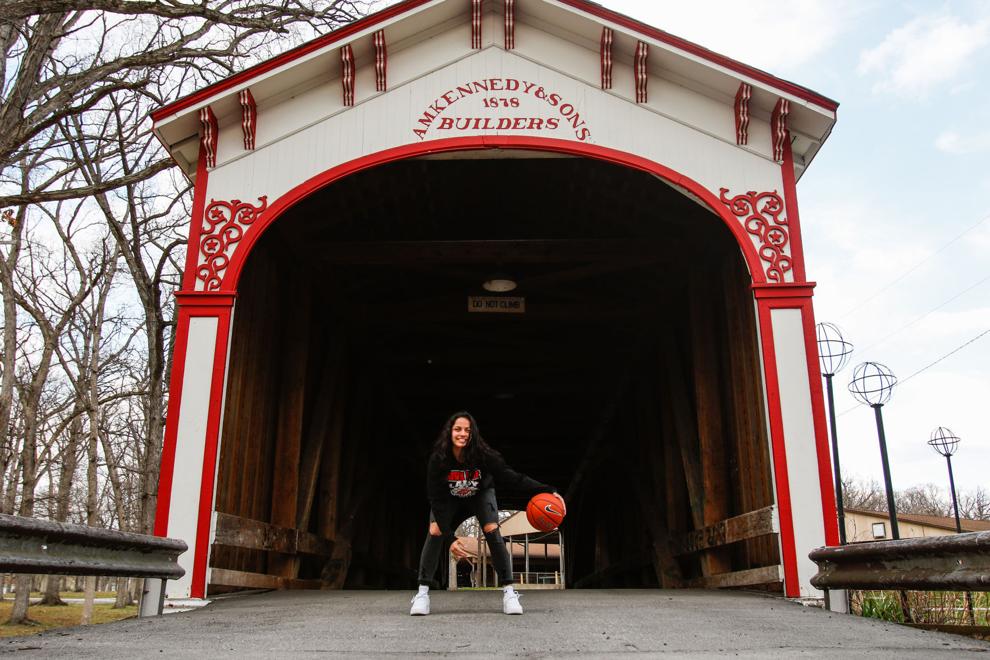 Jessica and Johnny Carrothers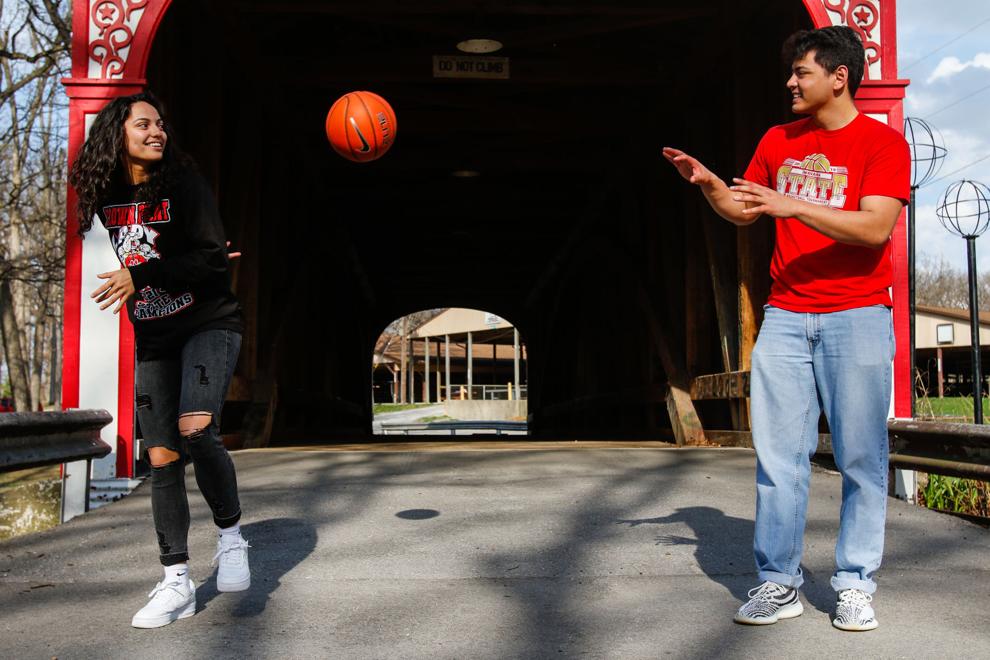 Jessica and Johnny Carrothers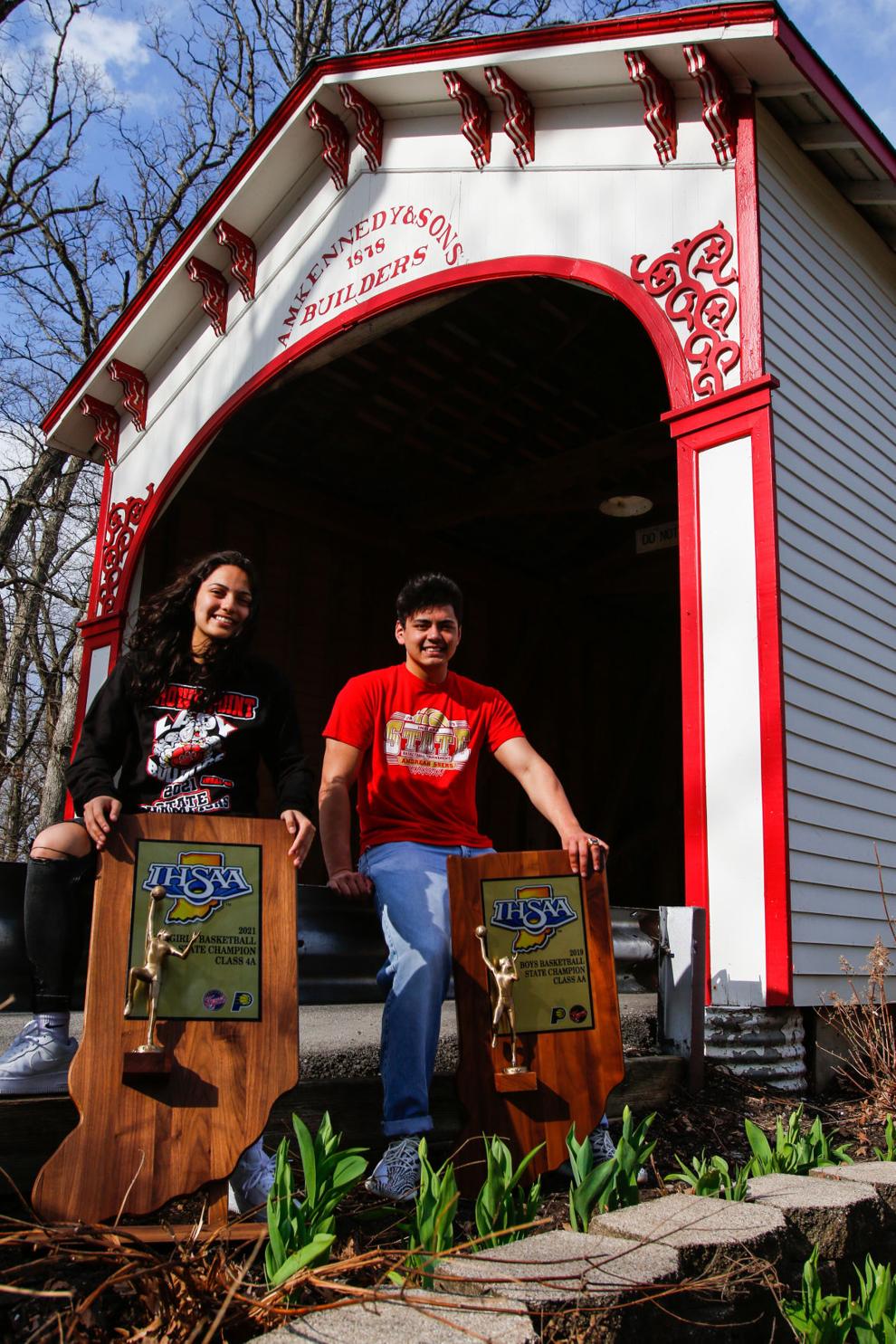 Jessica and Johnny Carrothers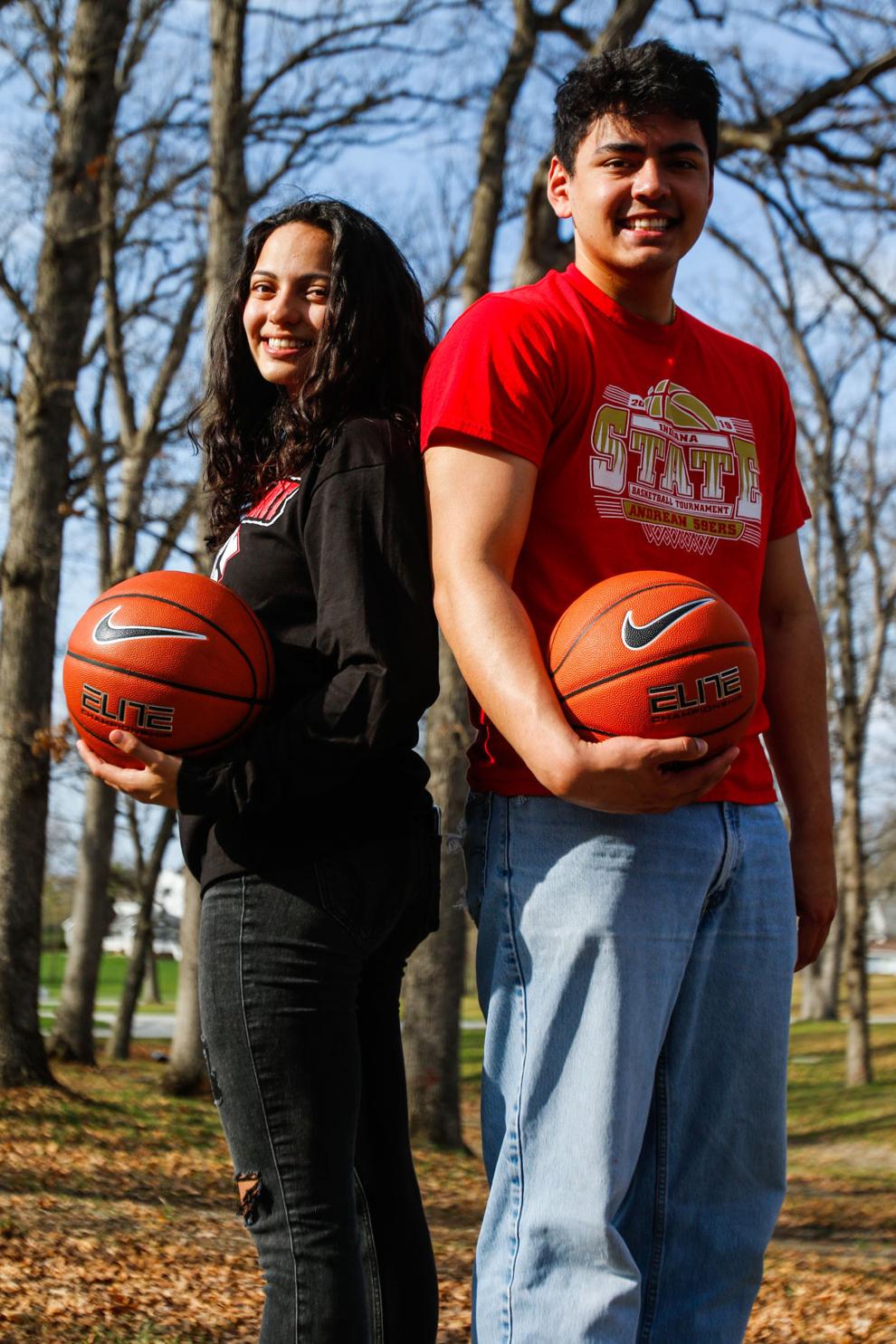 Jessica and Johnny Carrothers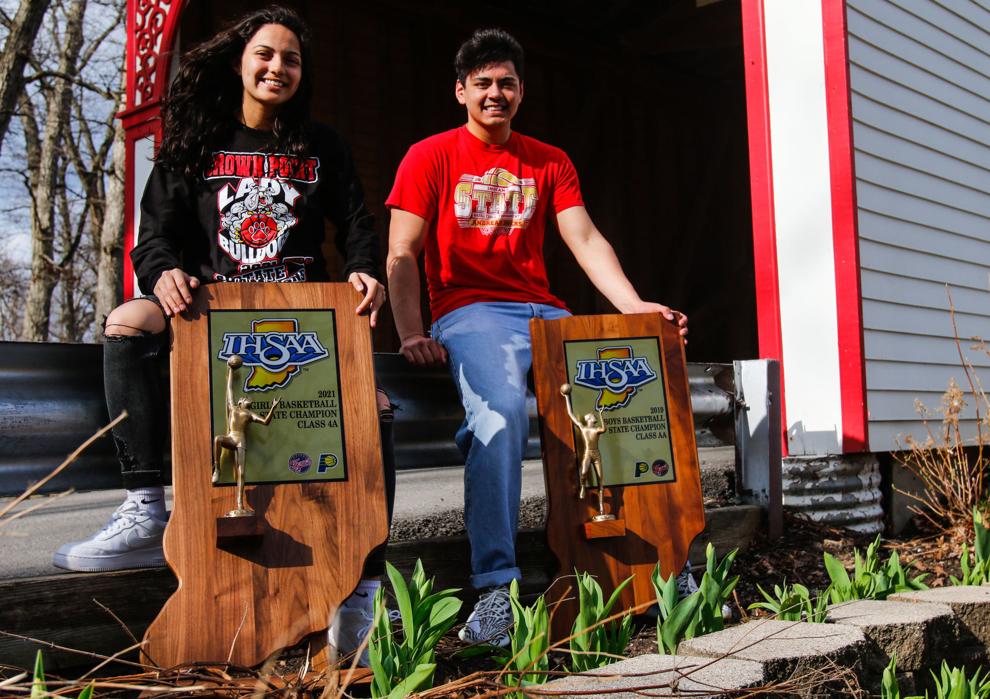 Jessica and Johnny Carrothers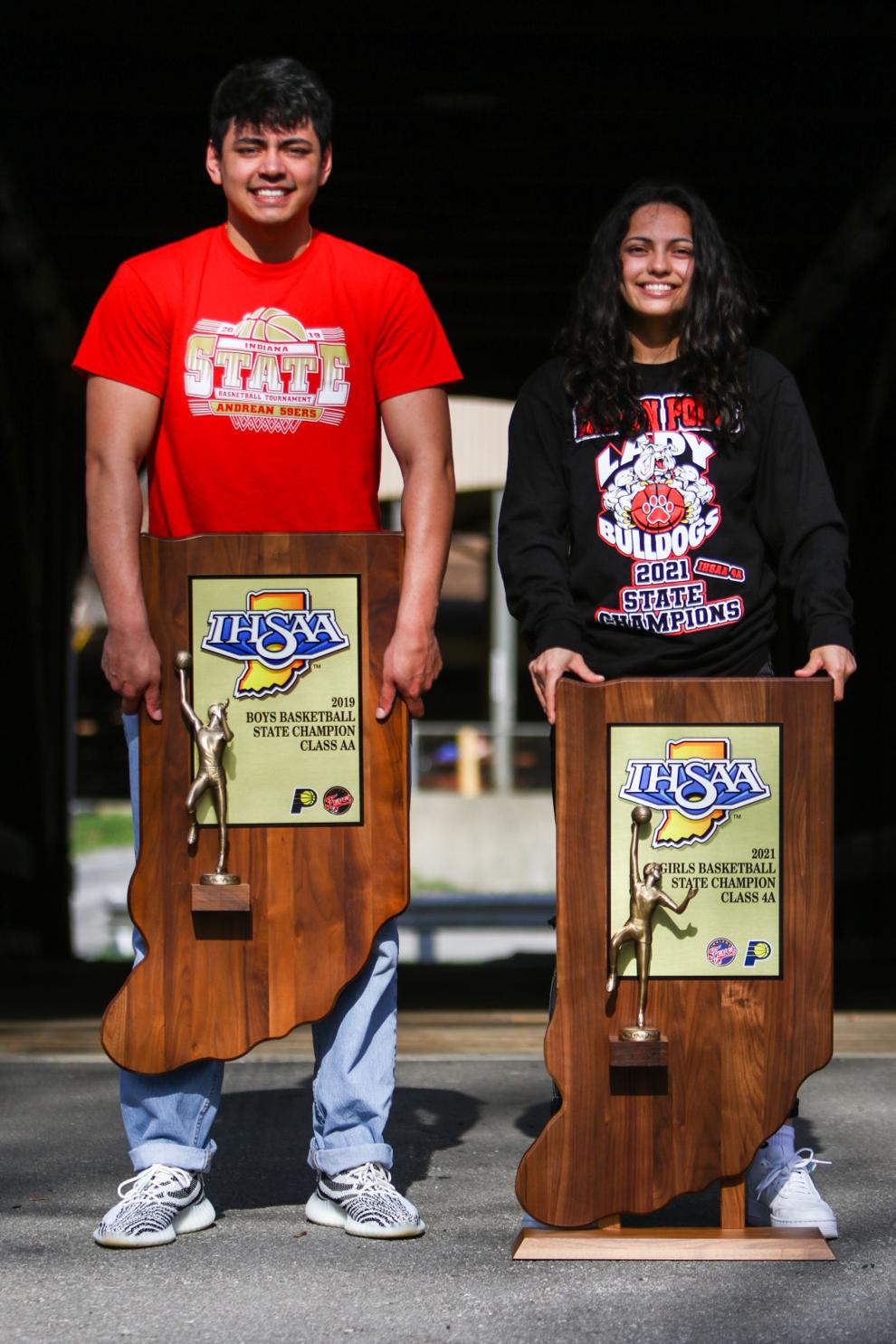 CP girls basketball post-championship pomp and circumstance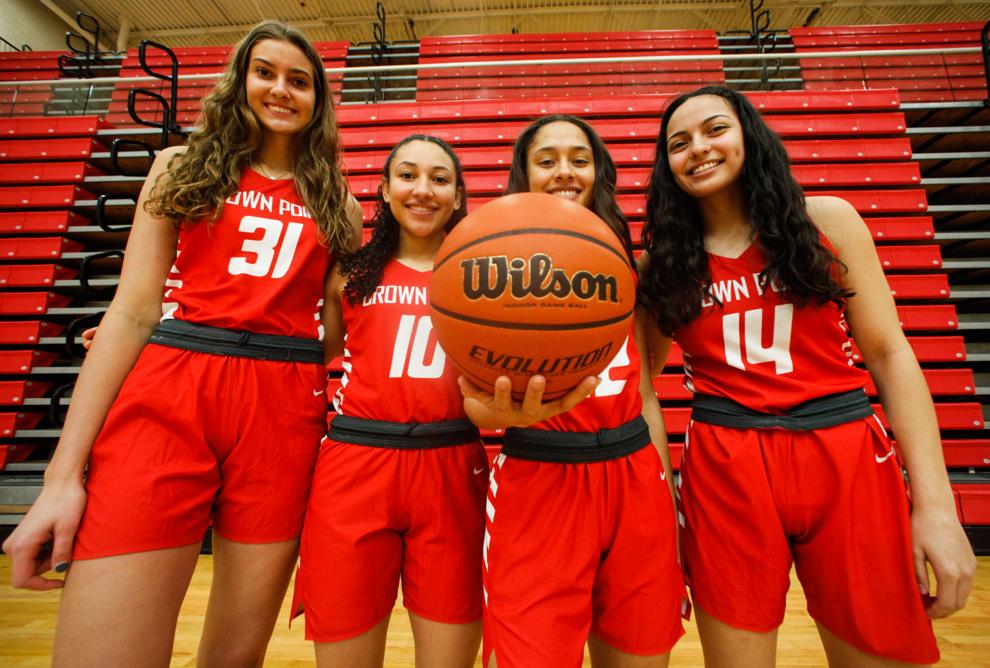 CP girls basketball post-championship pomp and circumstance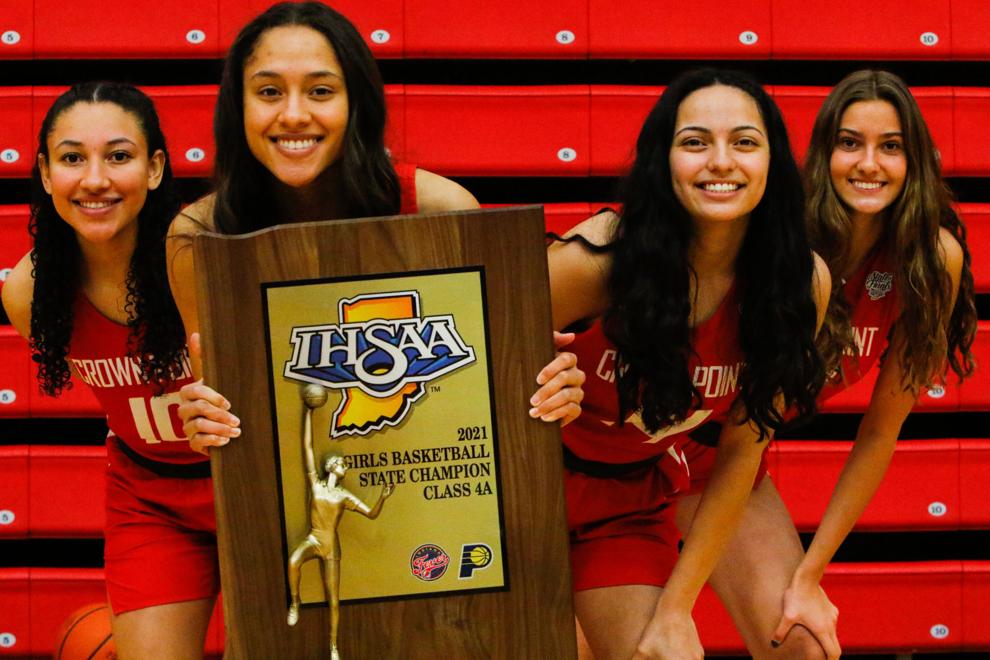 CP girls basketball post-championship pomp and circumstance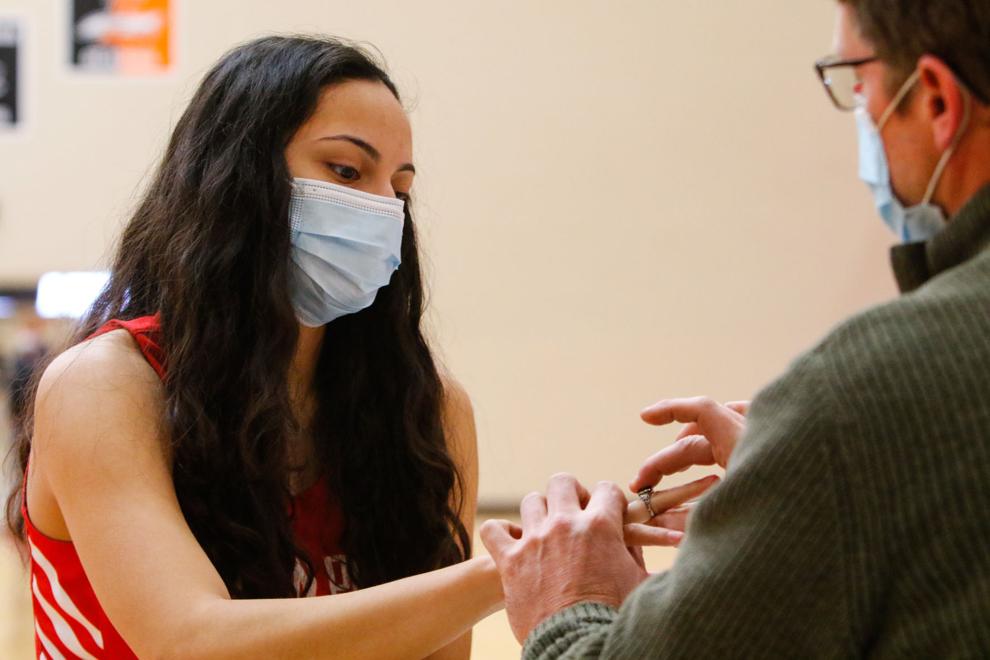 CP girls basketball post-championship pomp and circumstance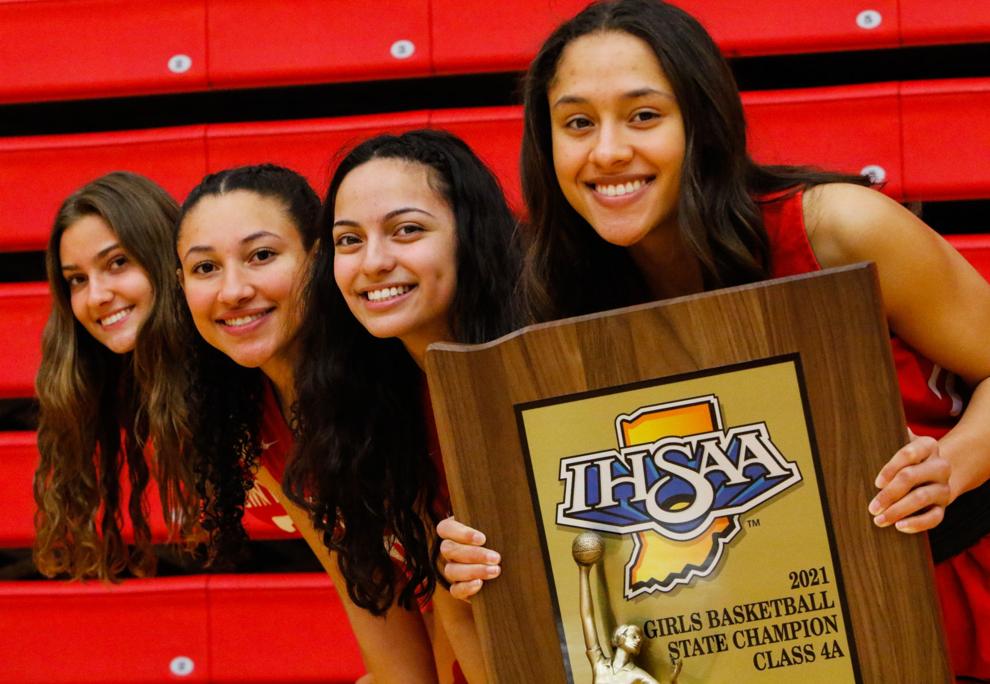 Gallery: 4A girls basketball state final - Crown Point vs. Brownsburg (all-star)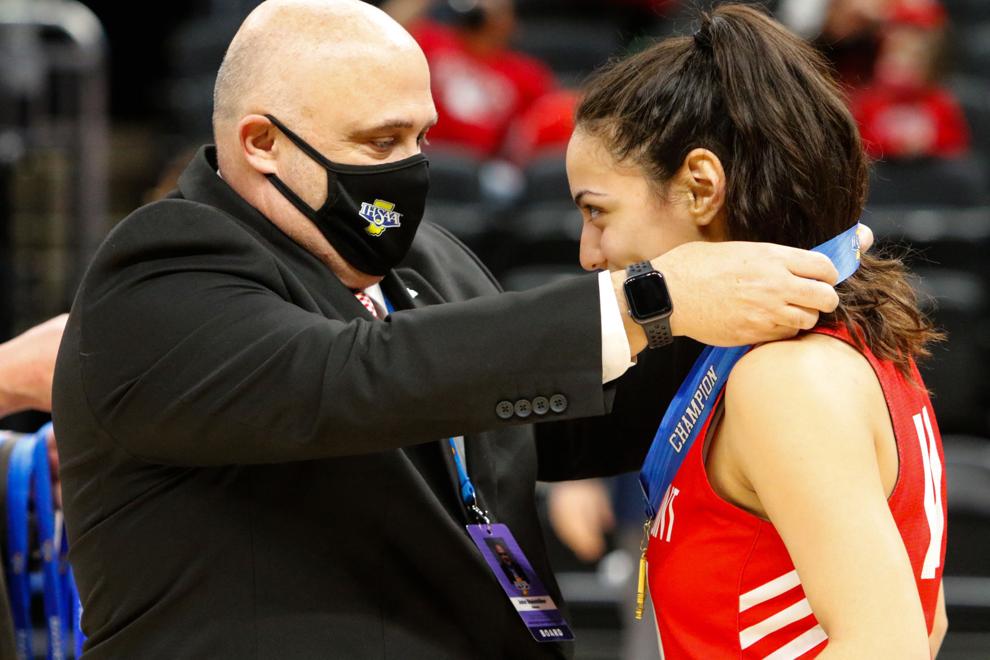 4A girls basketball state final - Crown Point vs. Brownsburg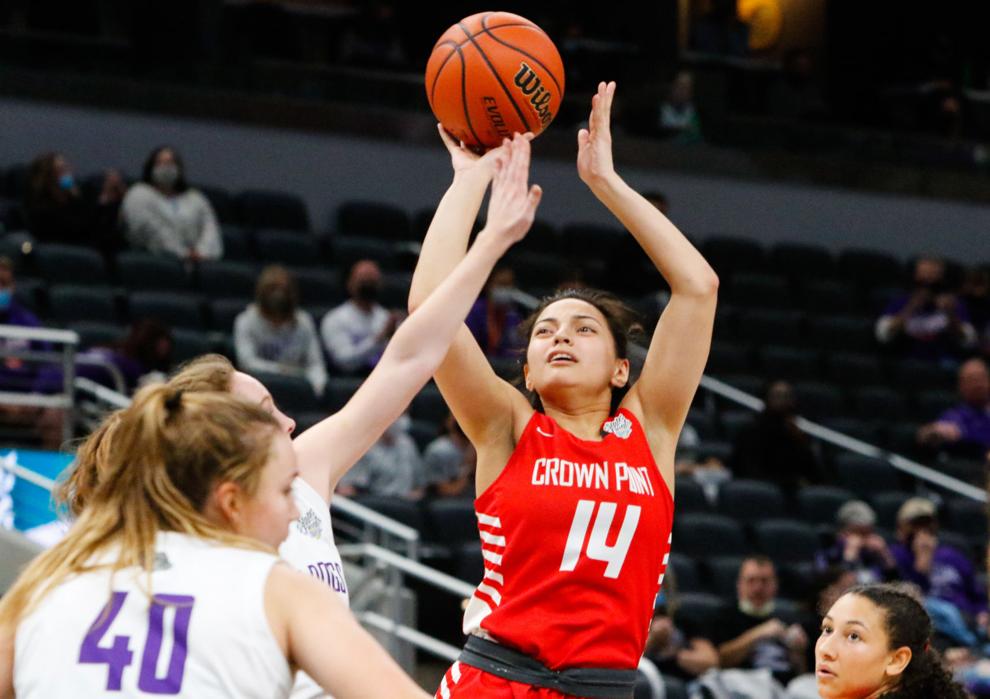 4A girls basketball state final - Crown Point vs. Brownsburg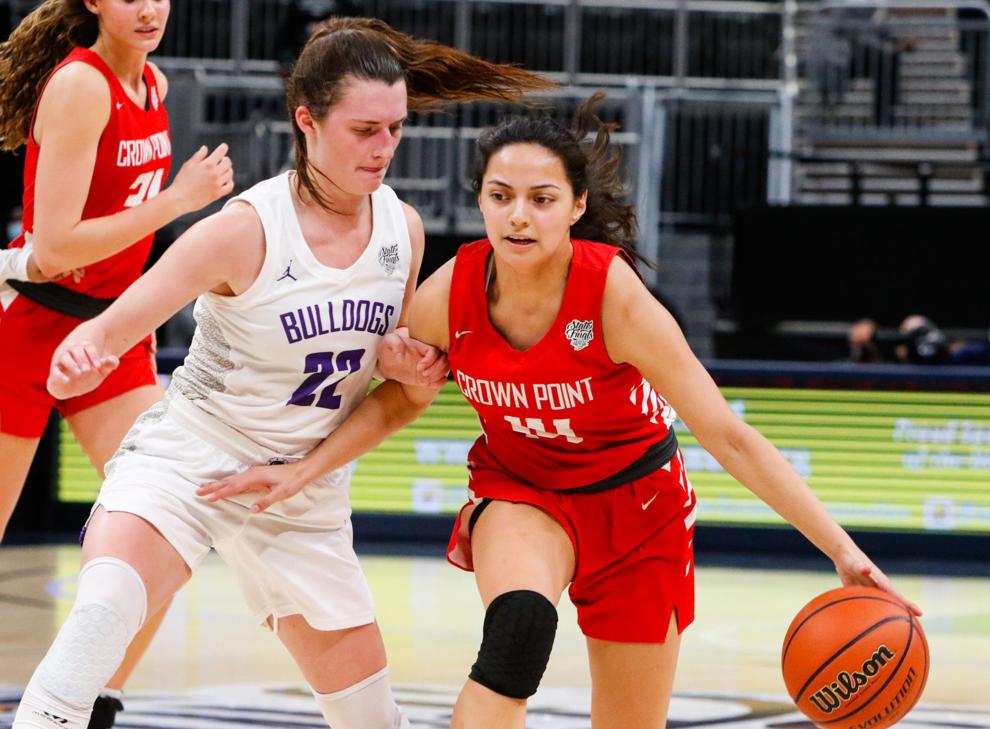 4A girls basketball state final - Crown Point vs. Brownsburg (all-state)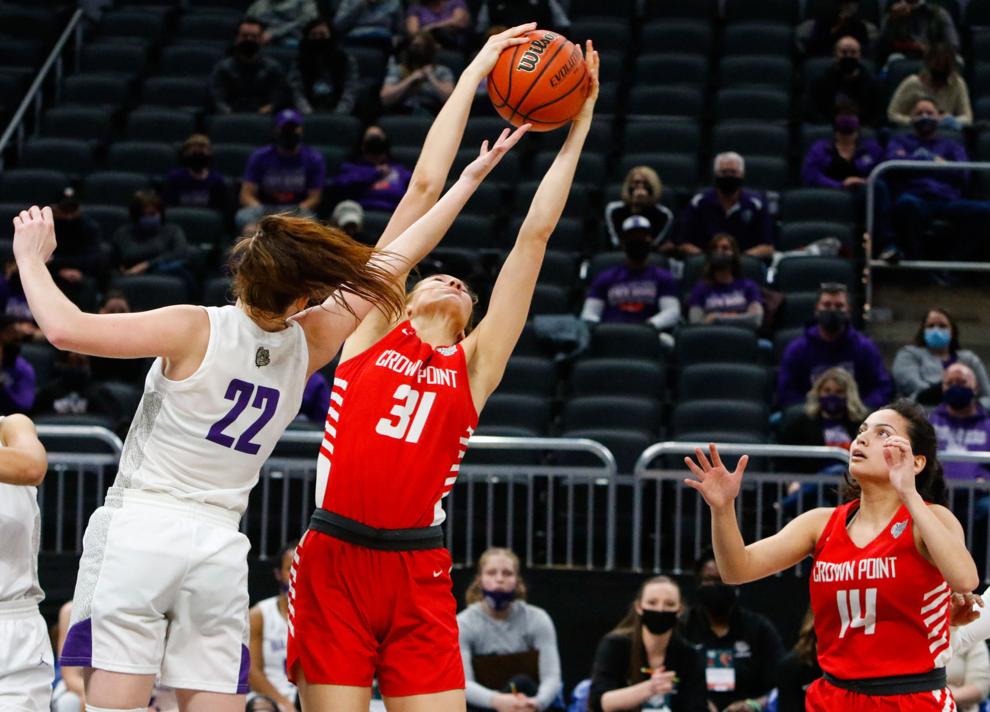 4A girls basketball state final - Crown Point vs. Brownsburg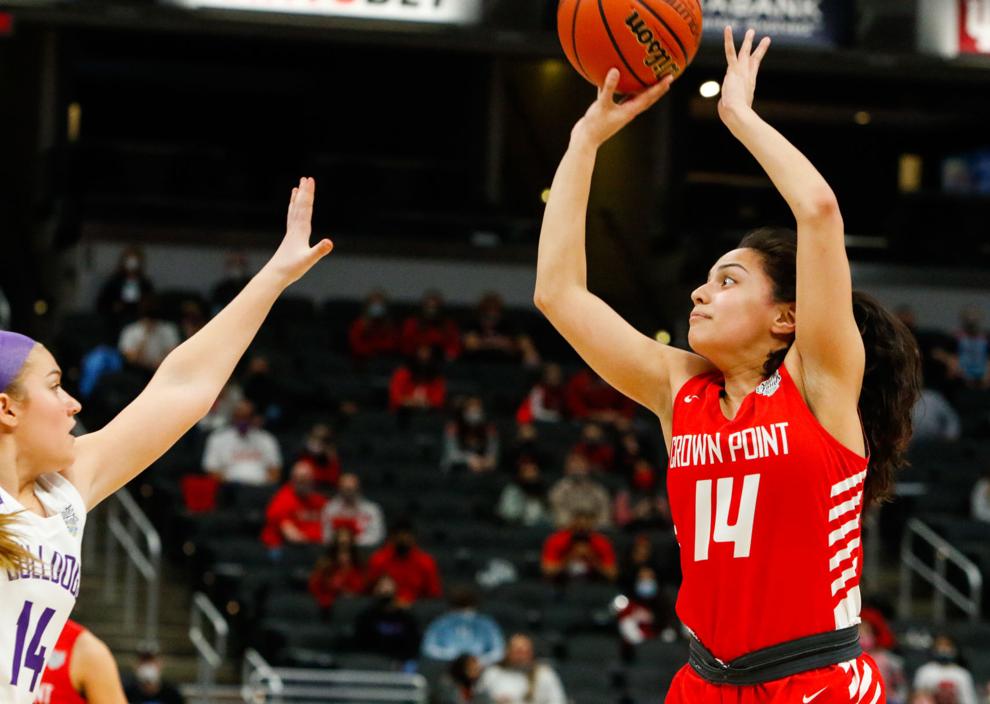 4A girls basketball state final - Crown Point vs. Brownsburg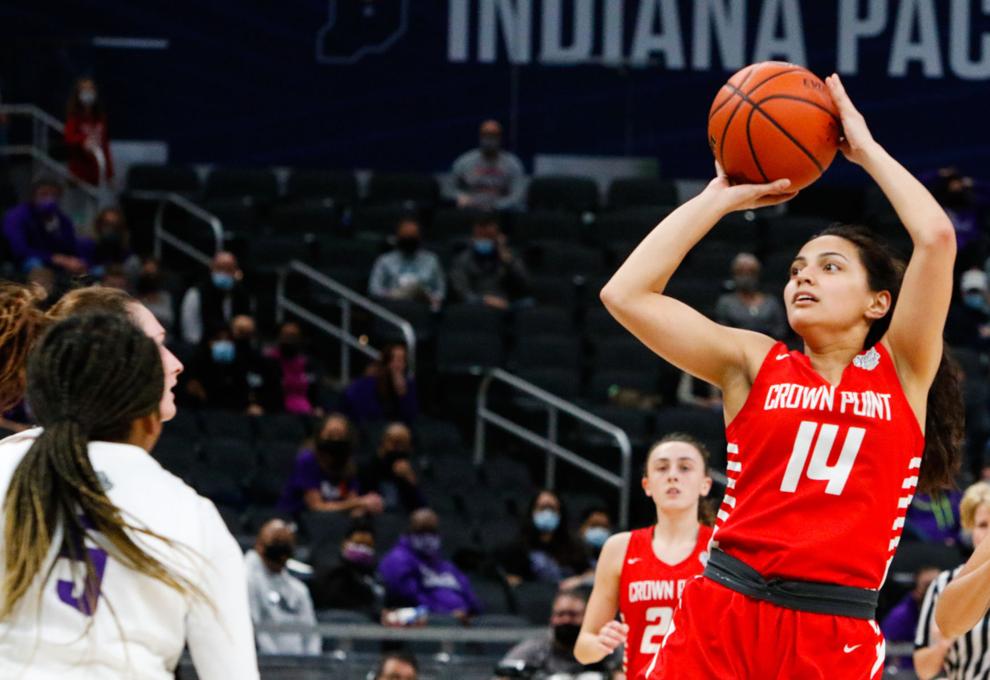 4A girls basketball state final - Crown Point vs. Brownsburg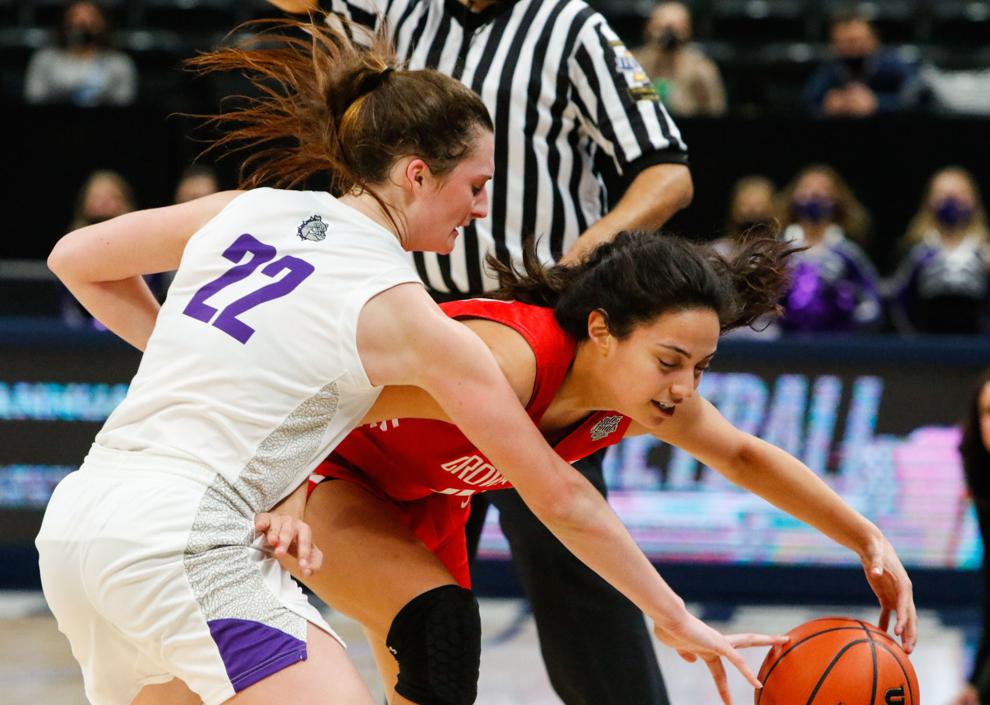 4A girls basketball state final - Crown Point vs. Brownsburg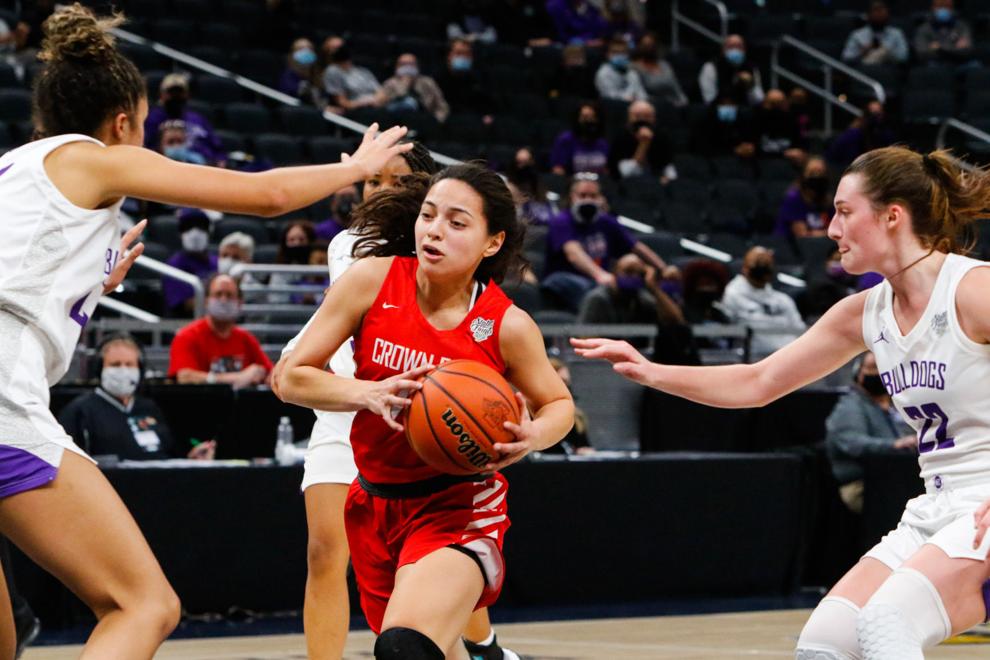 4A girls basketball state final - Crown Point vs. Brownsburg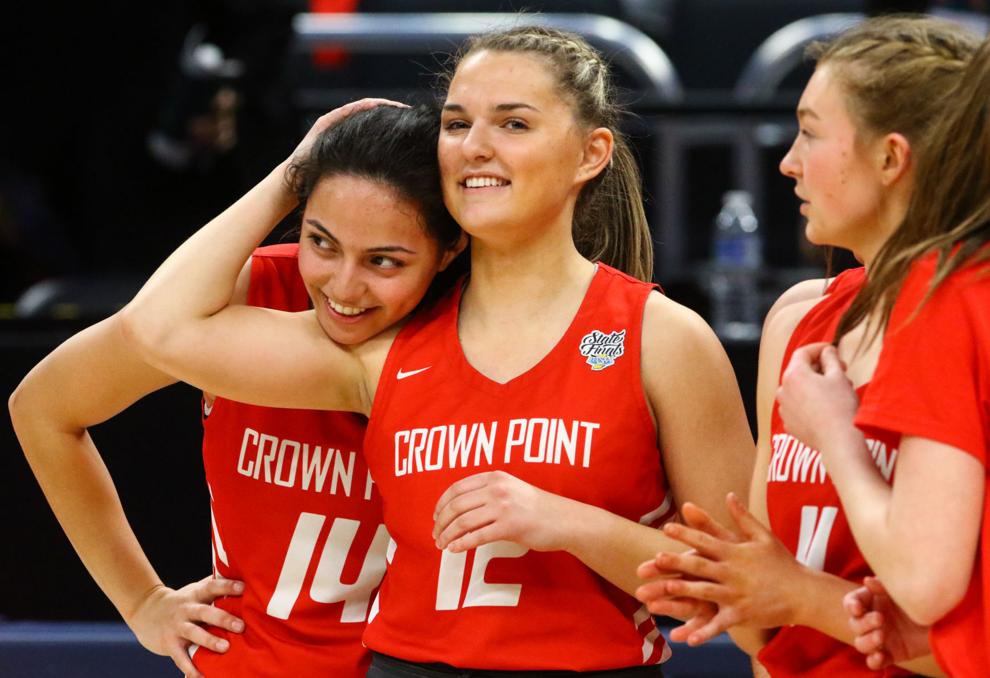 4A girls basketball state final - Crown Point vs. Brownsburg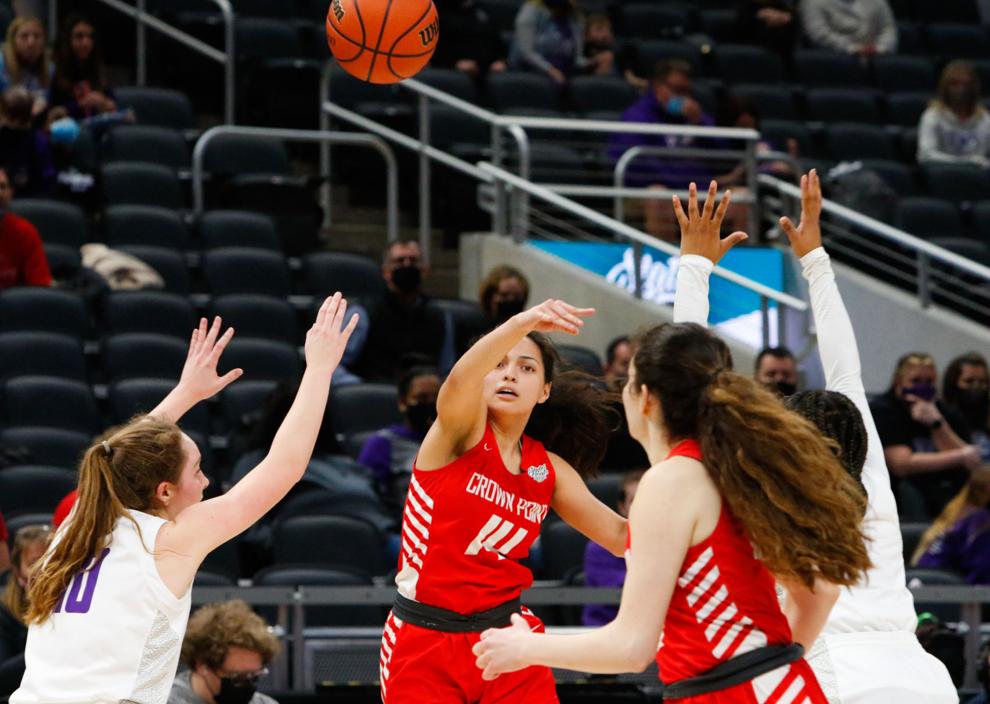 4A girls basketball state final - Crown Point vs. Brownsburg
4A girls basketball state final - Crown Point vs. Brownsburg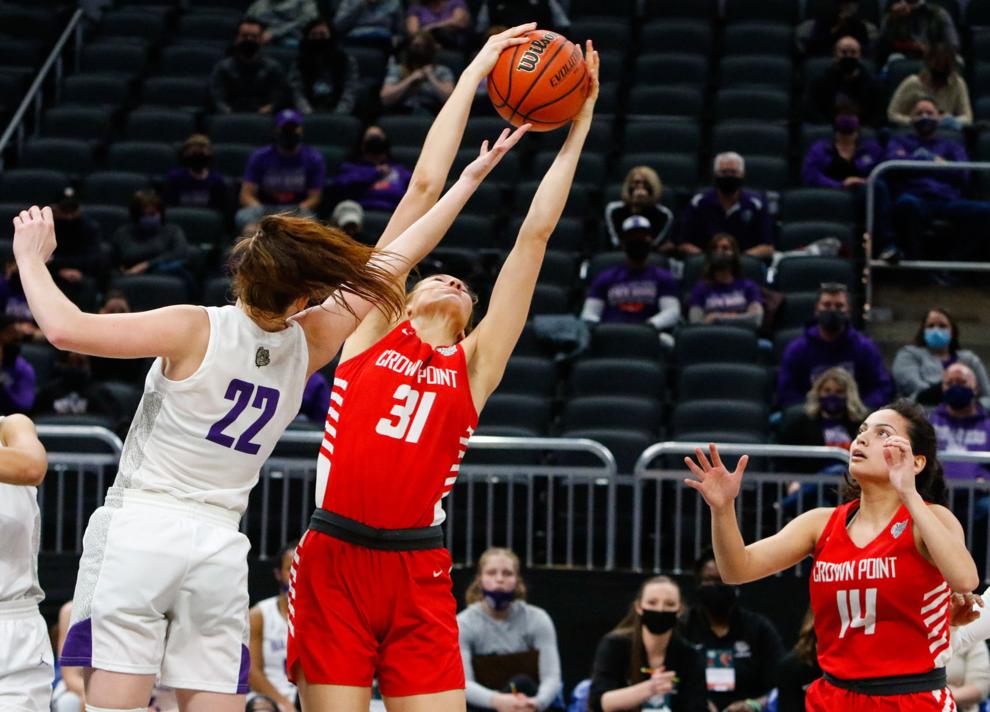 4A girls basketball state final - Crown Point vs. Brownsburg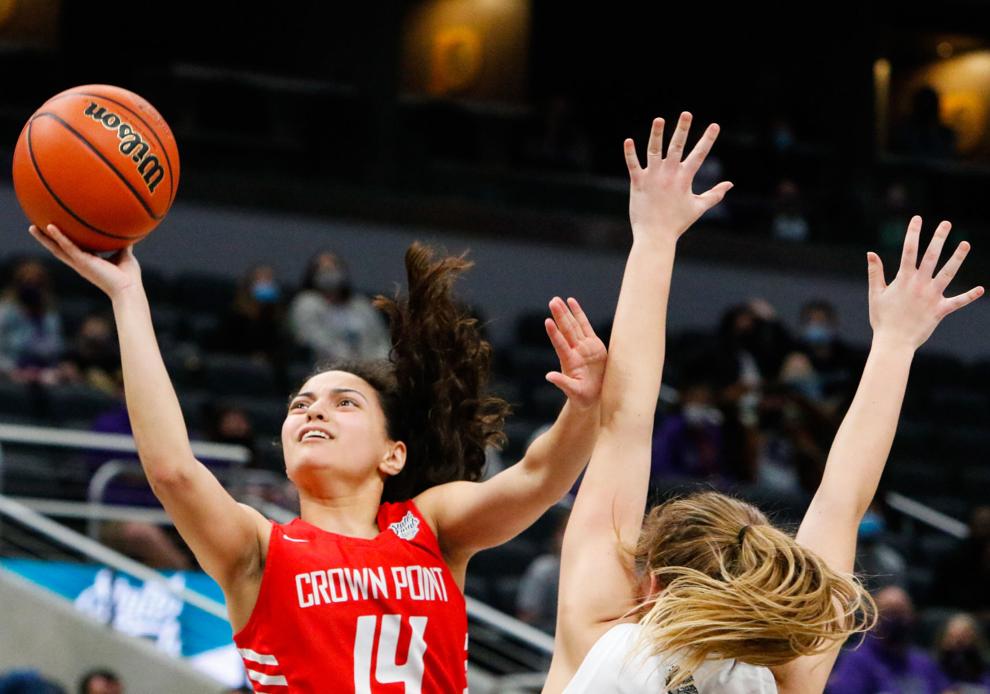 4A girls basketball state final - Crown Point vs. Brownsburg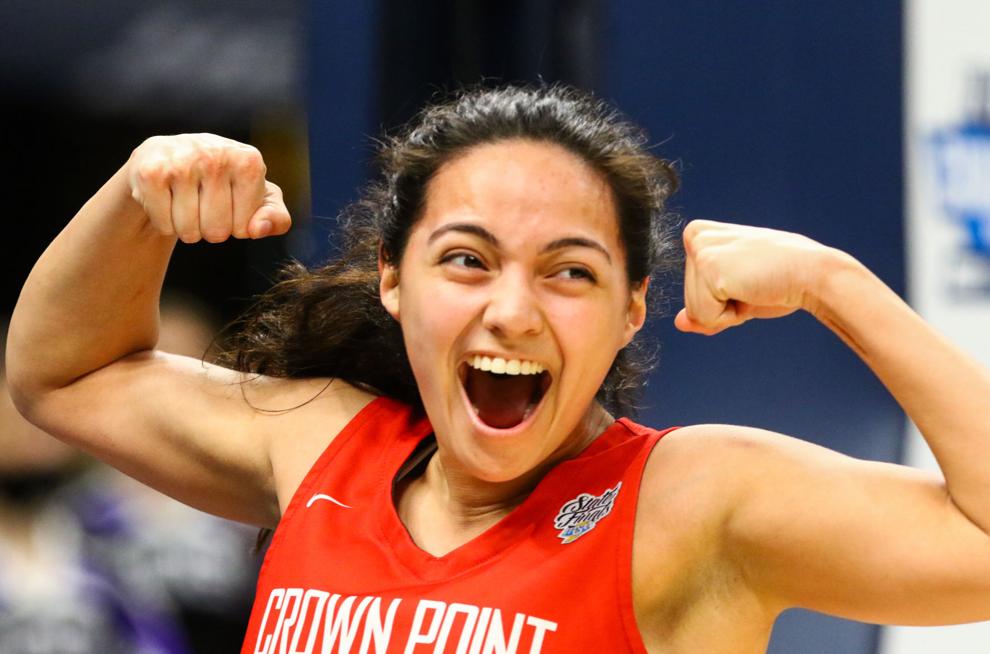 Jessica Carrothers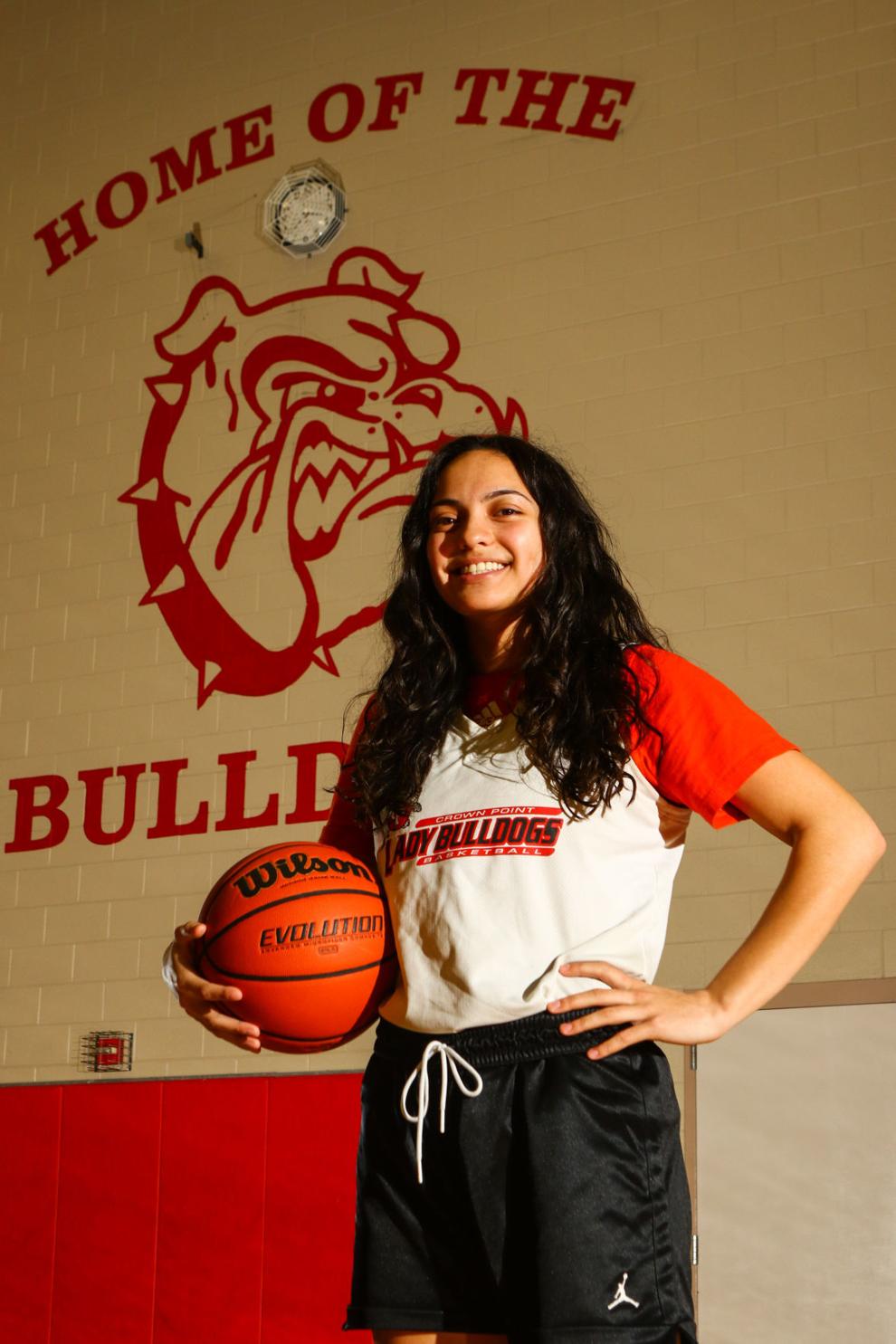 Crown Point vs. Fort Wayne Carroll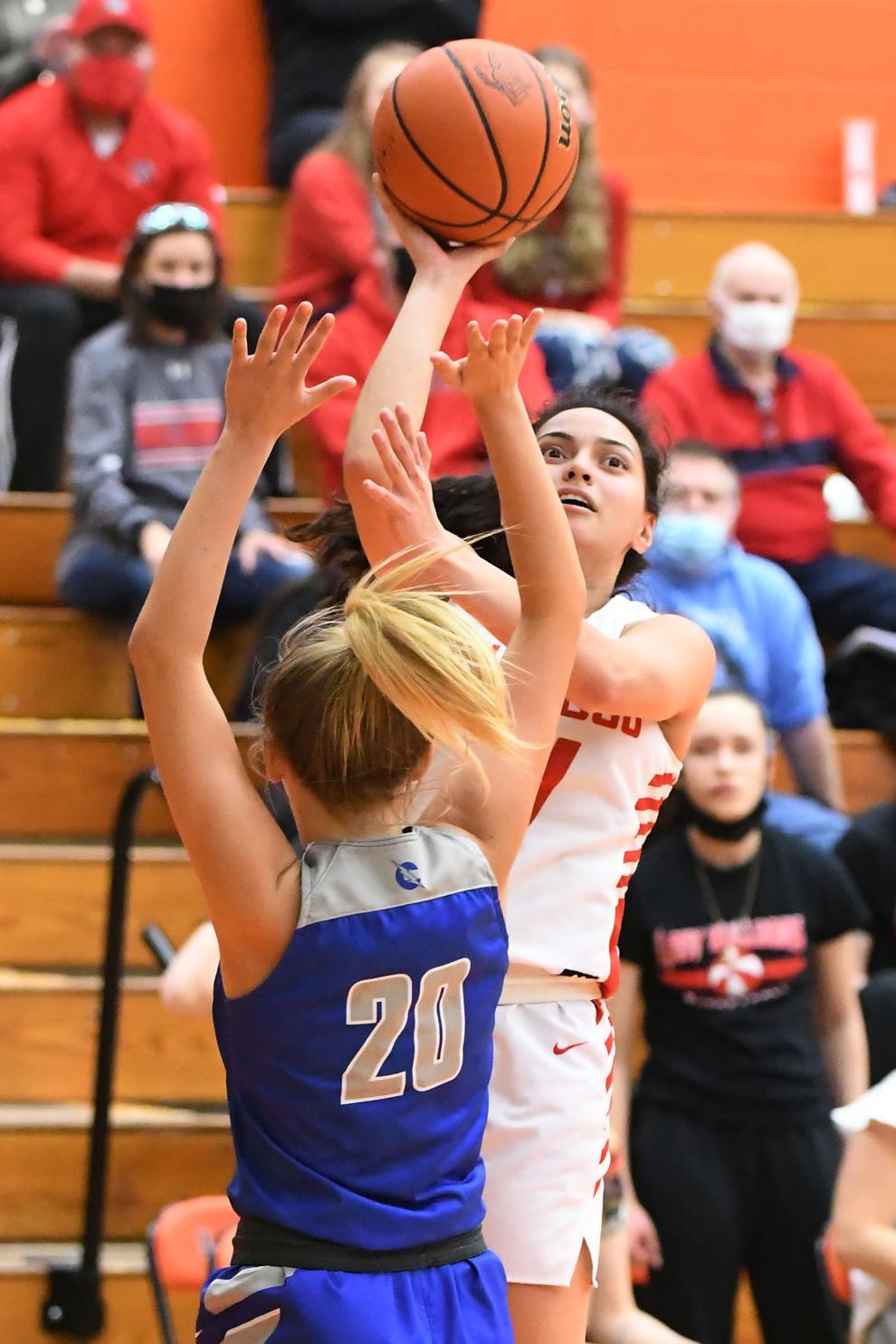 Crown Point vs. Fort Wayne Carroll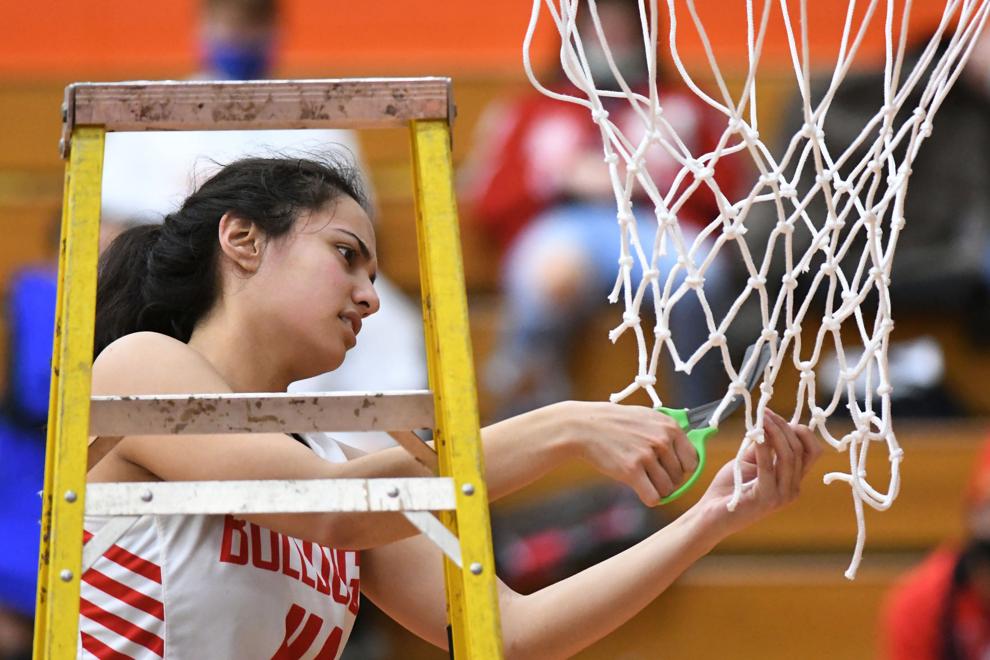 Crown Point vs. Fort Wayne Carroll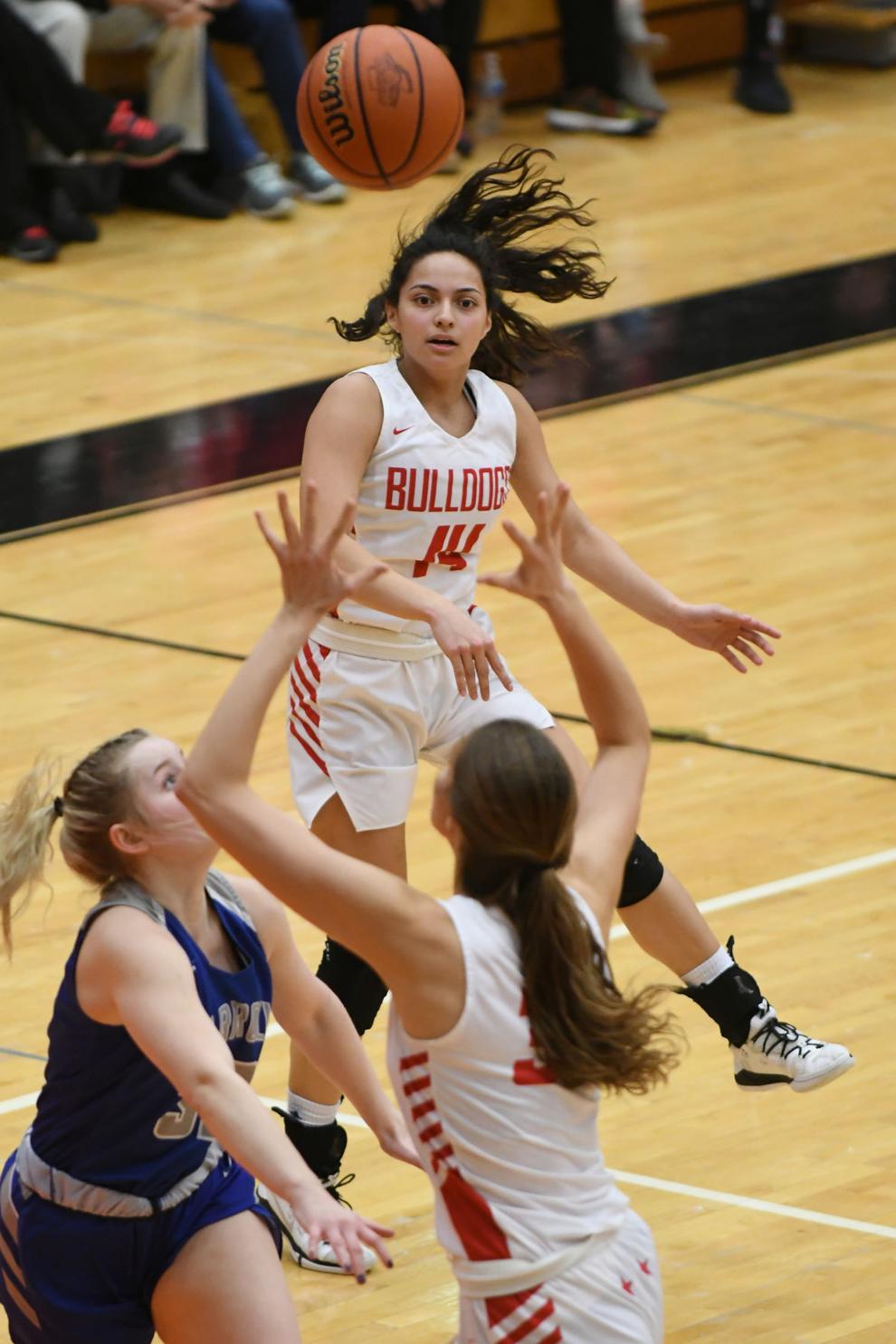 Crown Point vs. Fort Wayne Carroll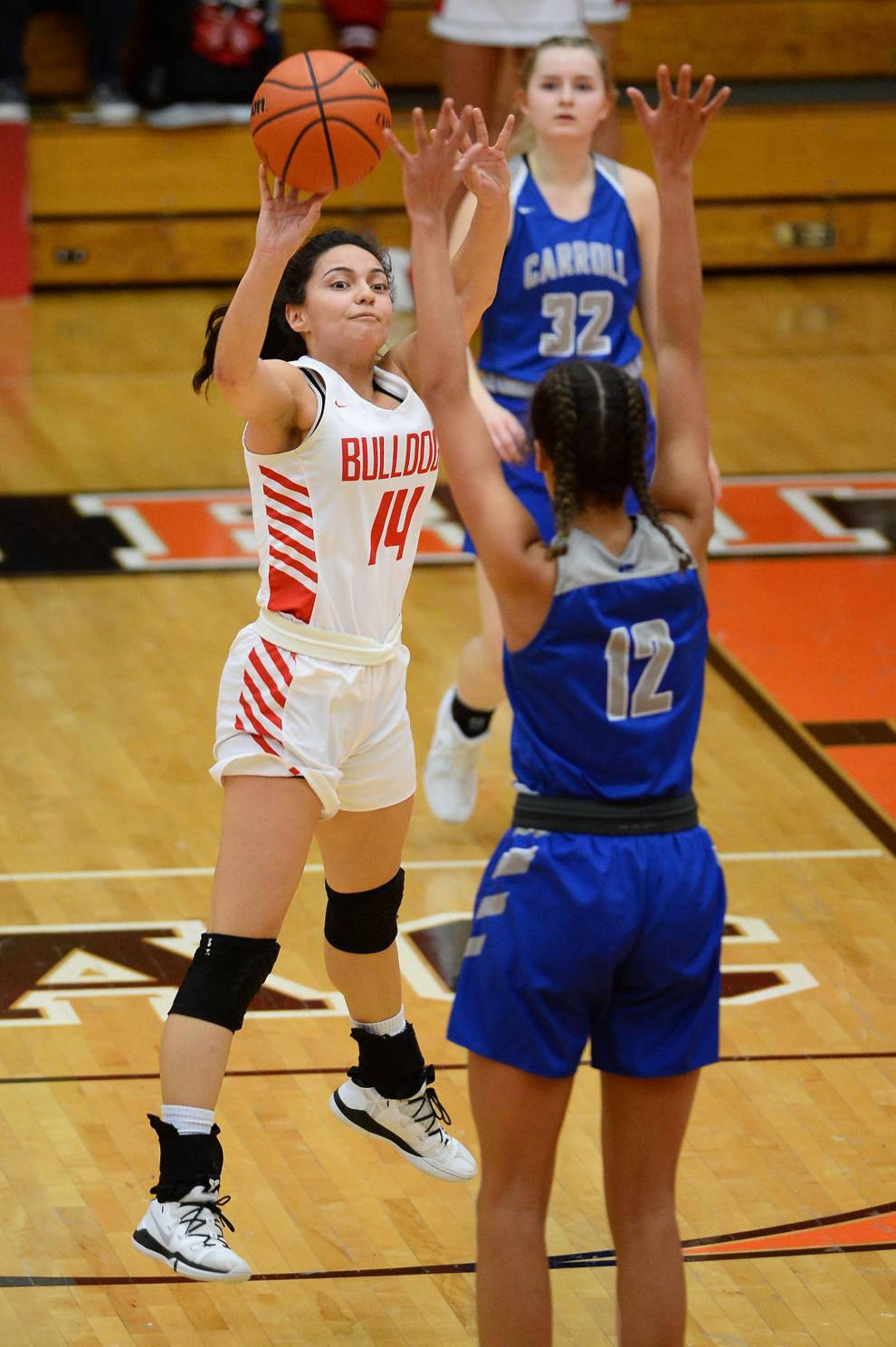 4A girls basketball regional final - Crown Point vs. Penn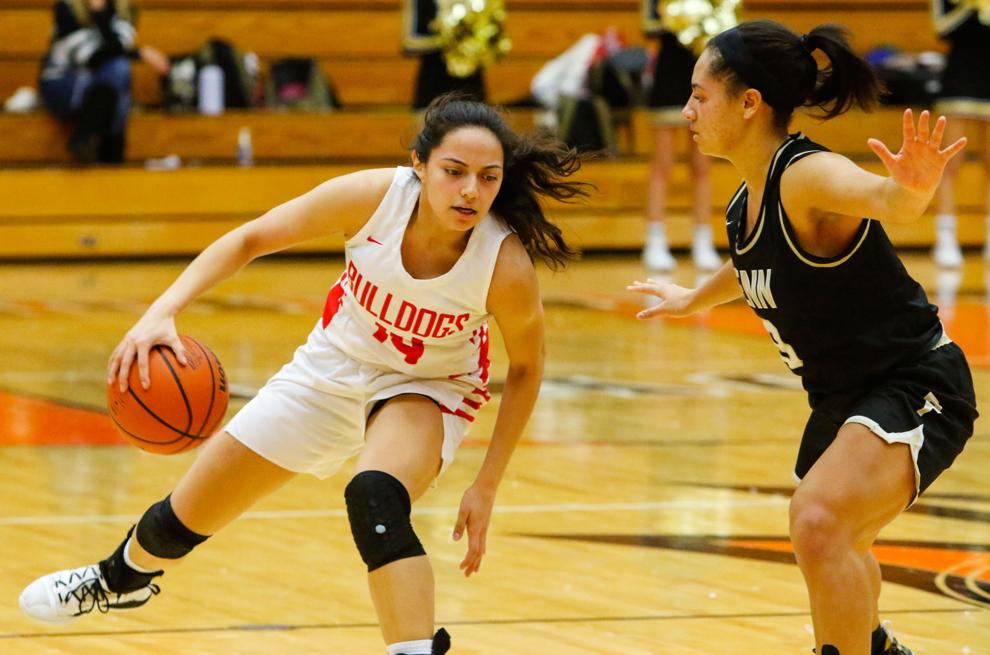 4A girls basketball regional final - Crown Point vs. Penn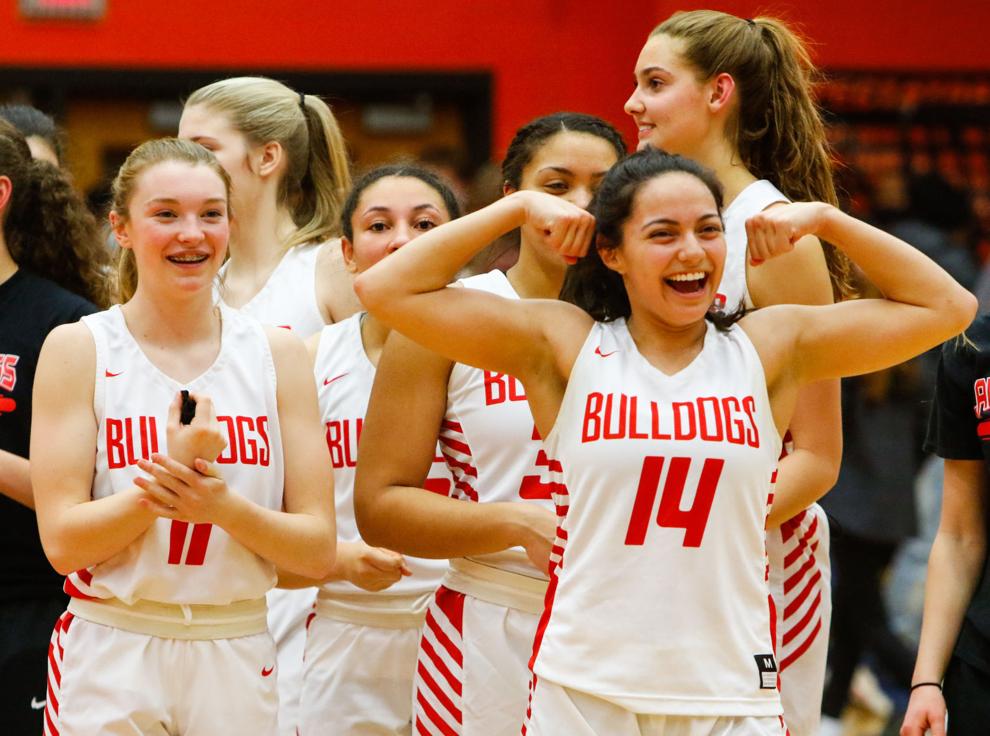 4A girls basketball regional final - Crown Point vs. Penn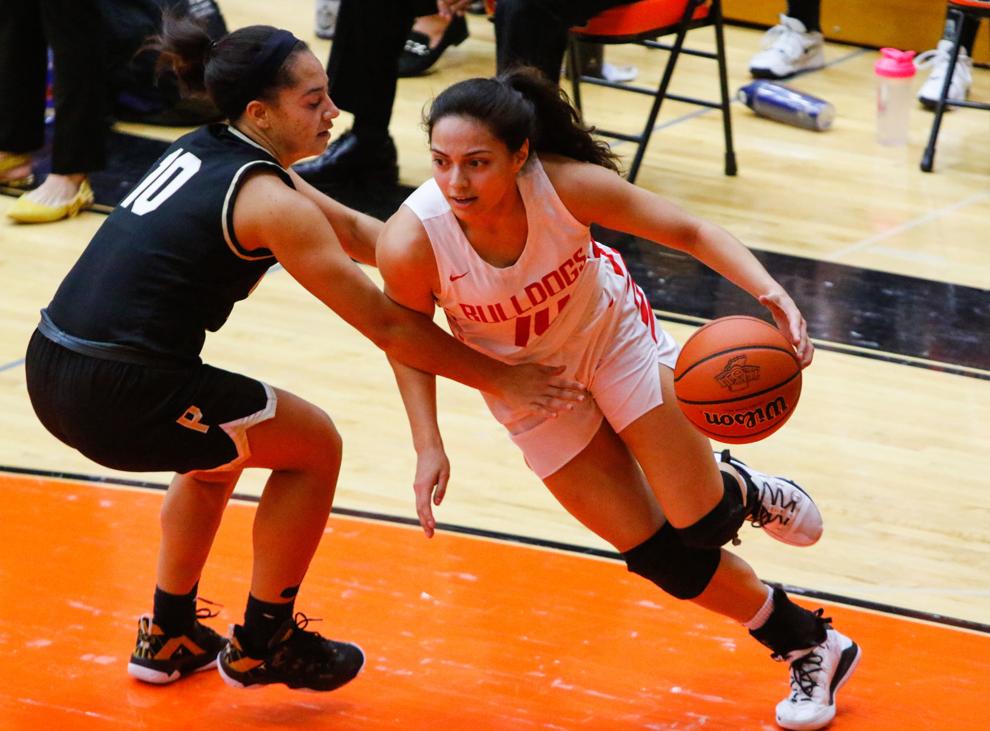 4A girls basketball regional final - Crown Point vs. Penn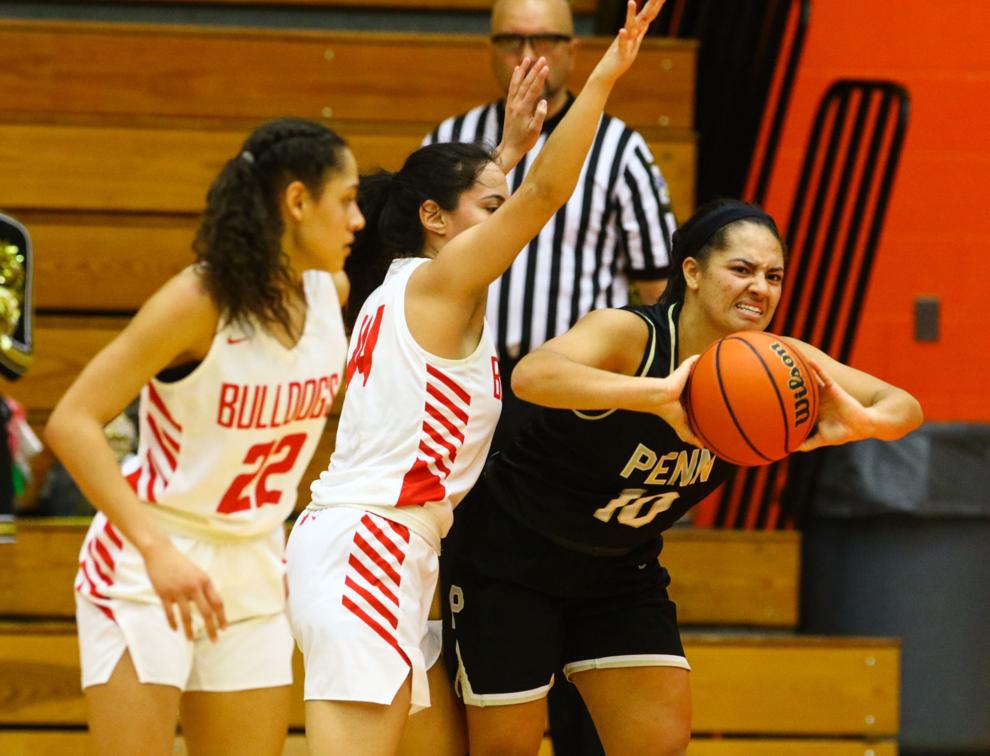 4A girls basketball regional final - Crown Point vs. Penn
4A girls basketball regional final - Crown Point vs. Penn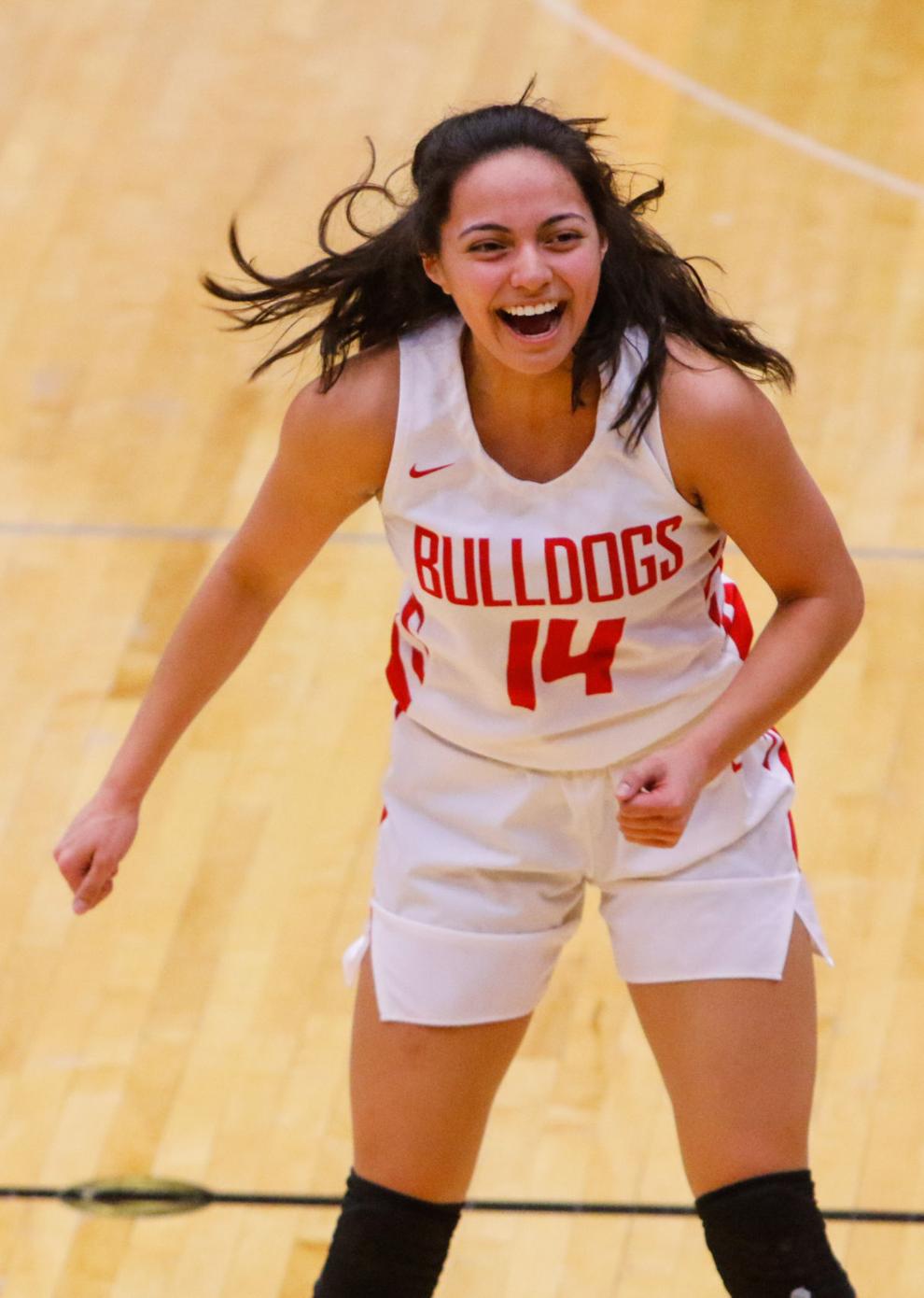 4A girls basketball regional final - Crown Point vs. Penn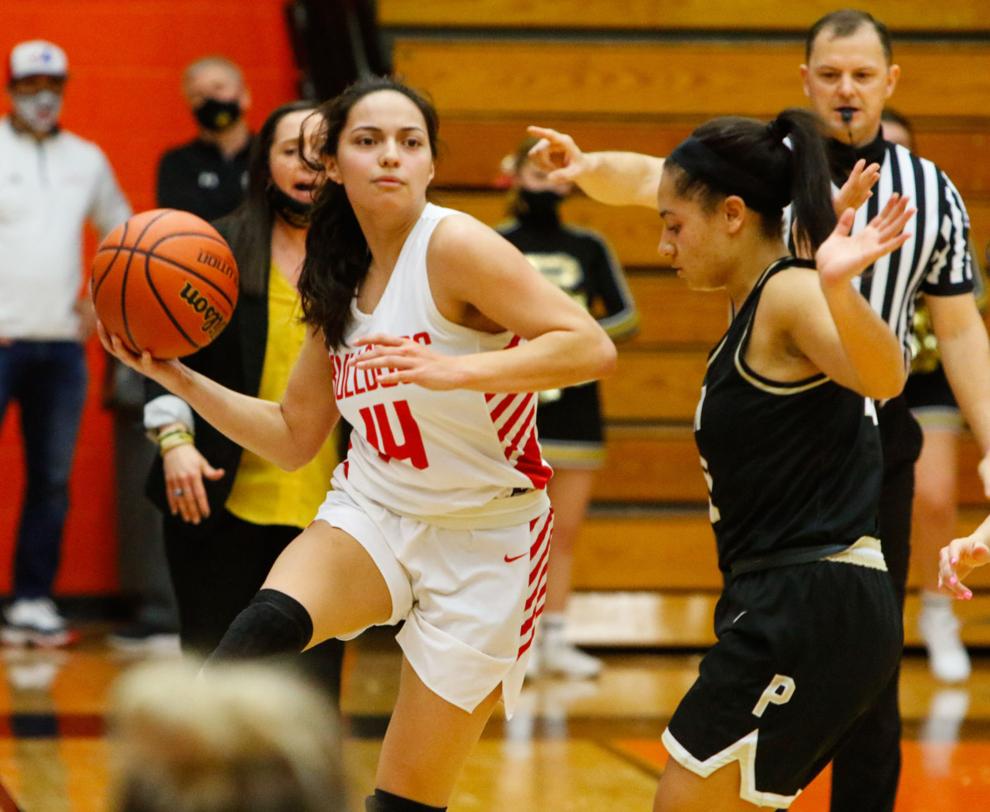 4A girls basketball regional final - Crown Point vs. Penn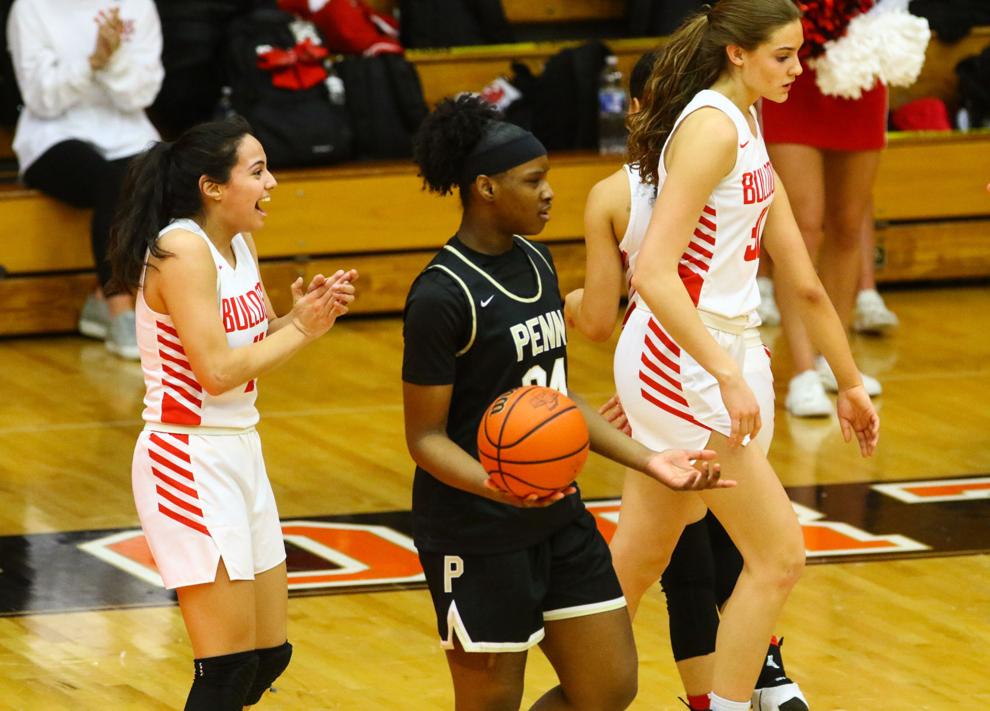 4A girls basketball regional final - Crown Point vs. Penn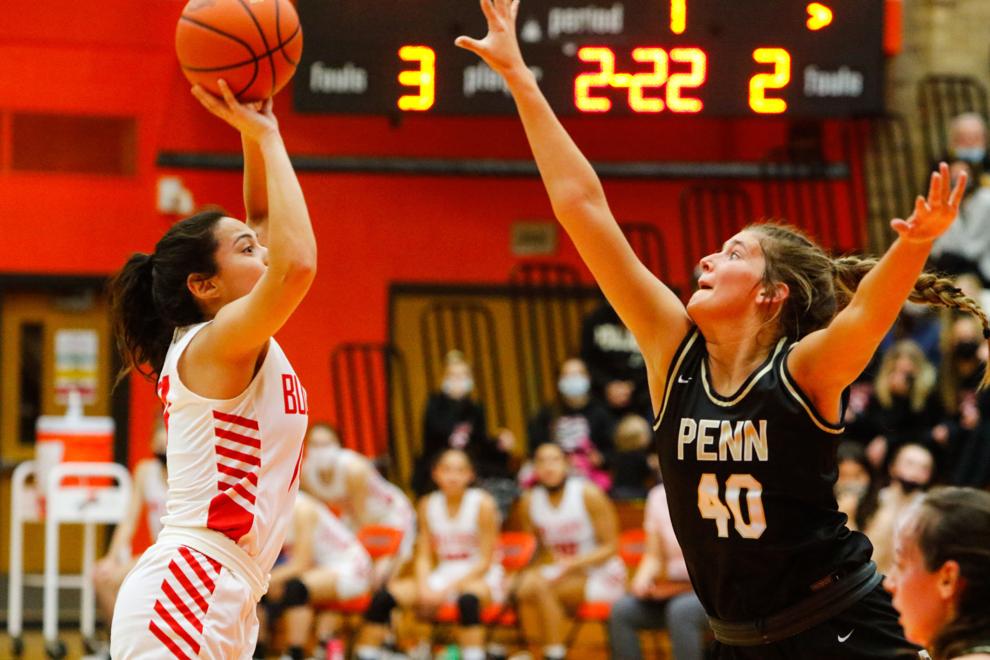 021321-spt-gbk-cp-lap_3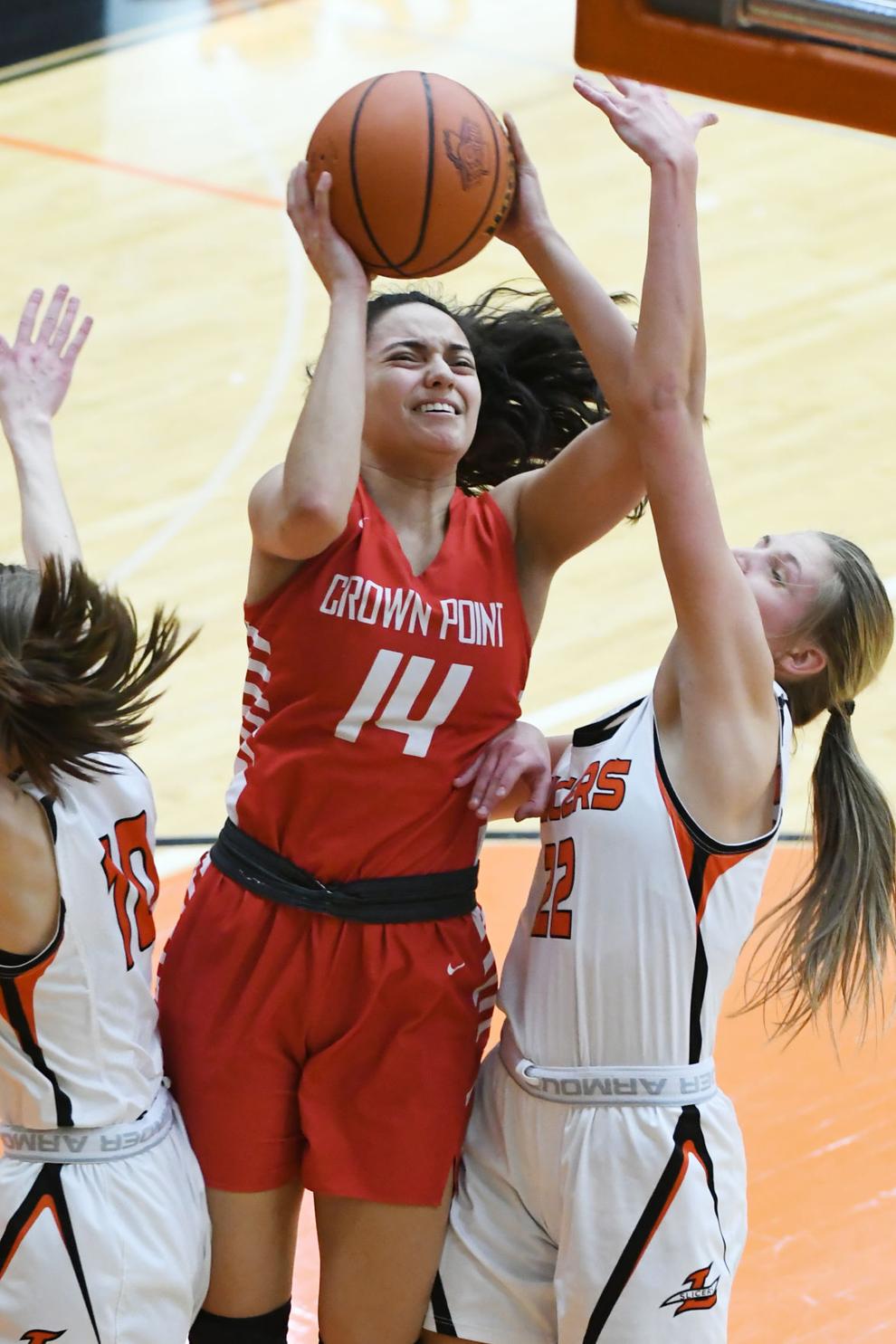 4A girls basketball sectional final - Crown Point vs. Chesterton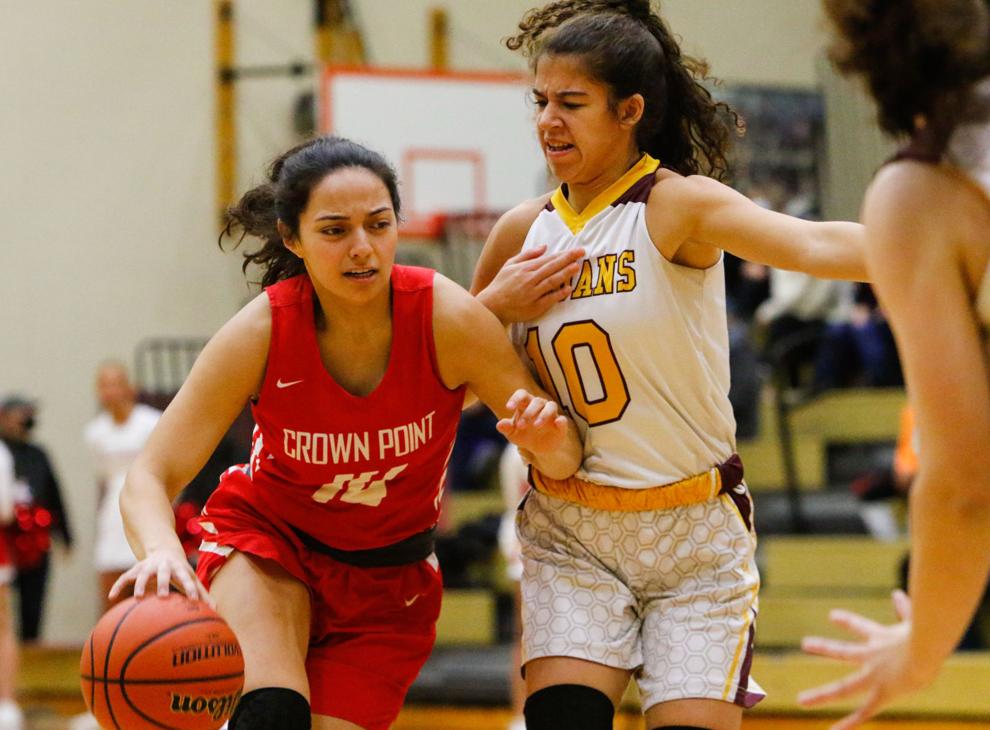 4A girls basketball sectional final - Crown Point vs. Chesterton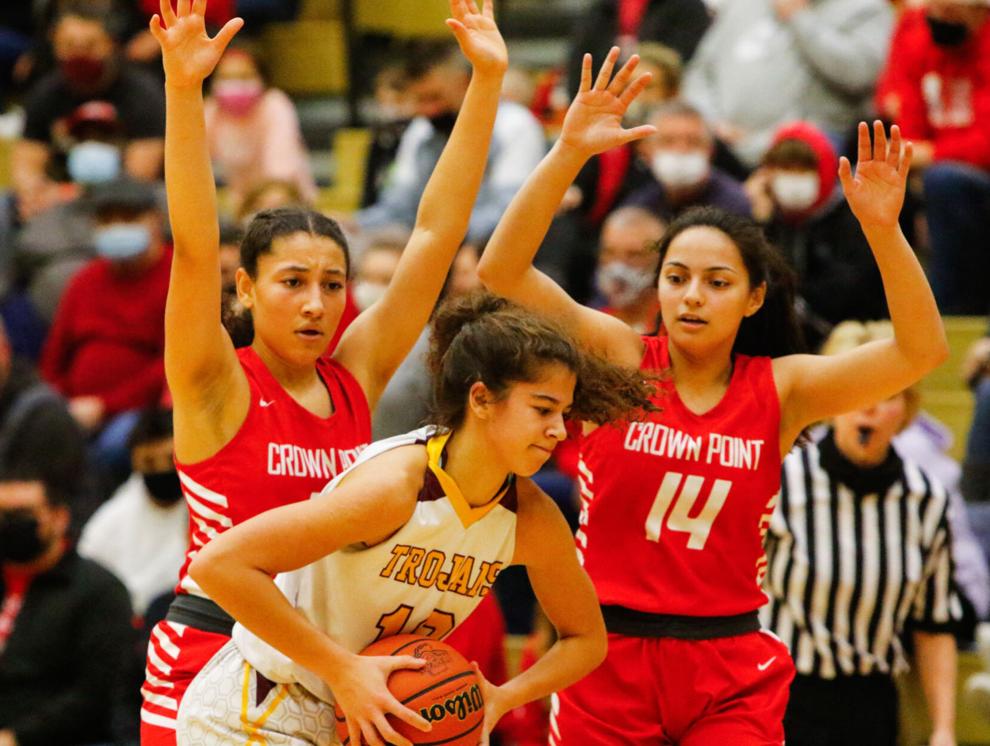 4A girls basketball sectional final - Crown Point vs. Chesterton
4A girls basketball sectional final - Crown Point vs. Chesterton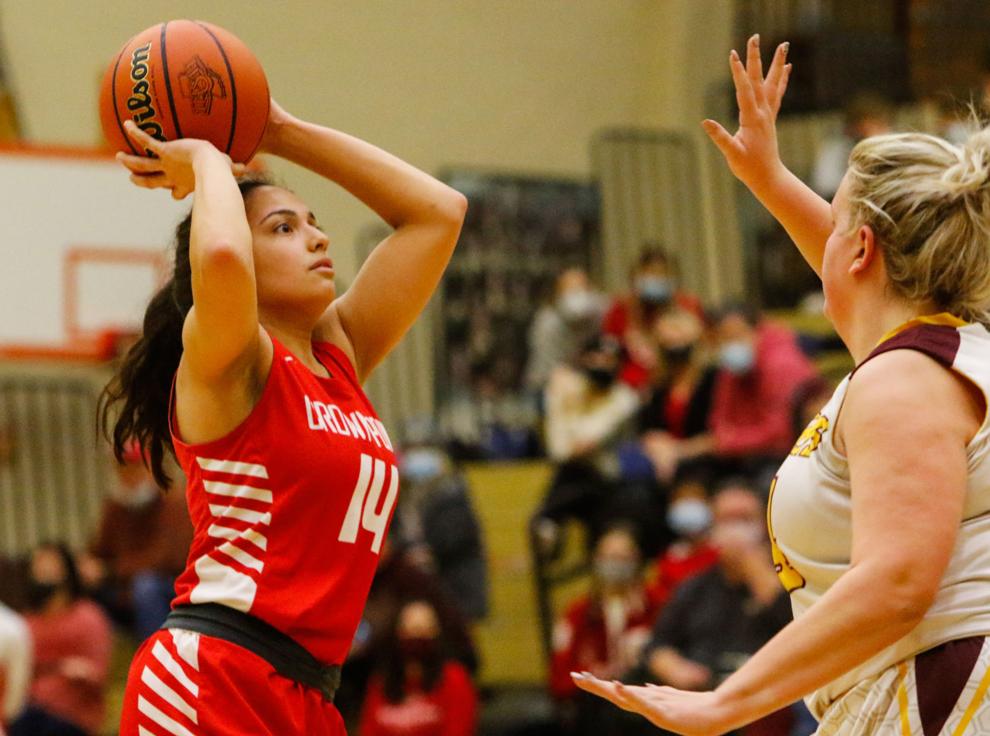 4A girls basketball sectional final - Crown Point vs. Chesterton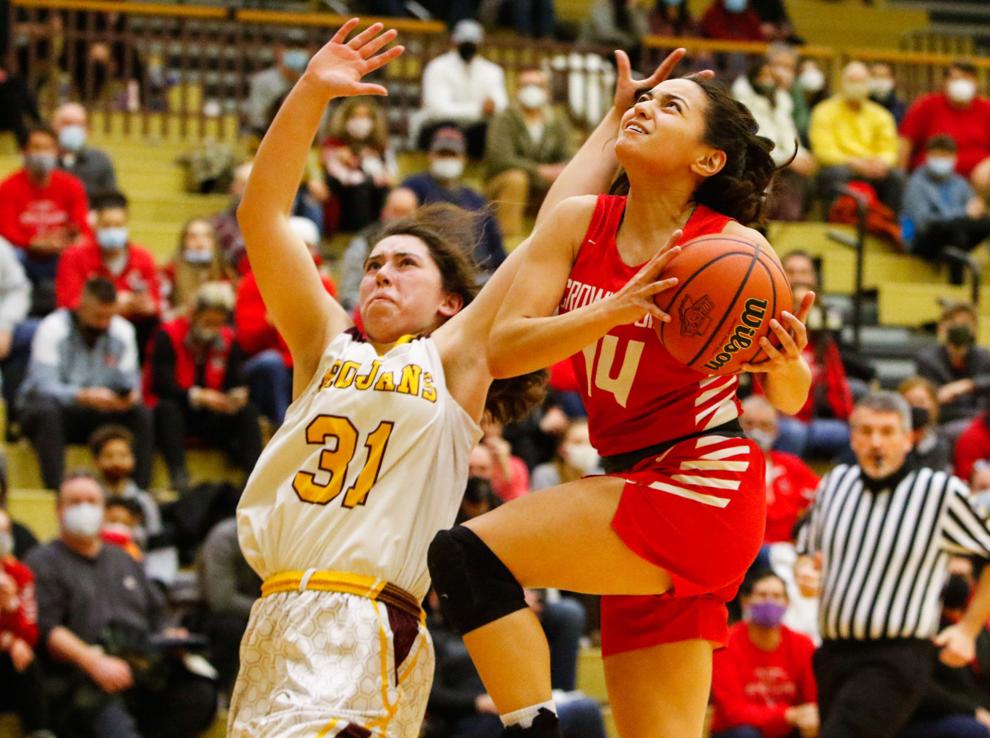 4A girls basketball sectional final - Crown Point vs. Chesterton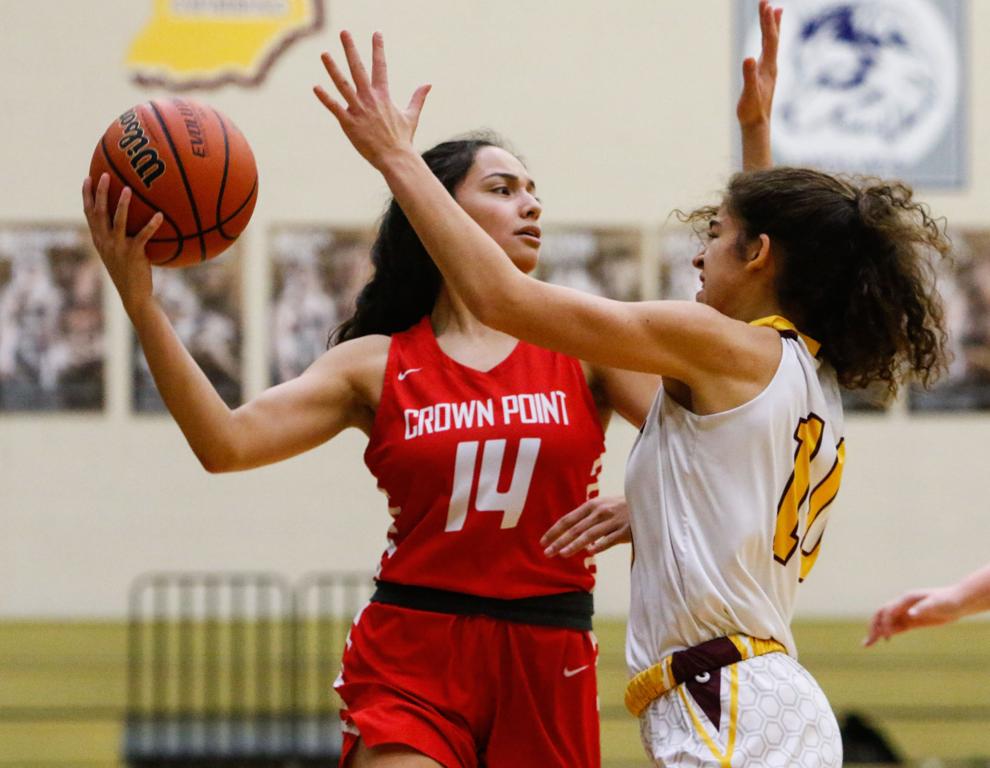 4A girls basketball sectional final - Crown Point vs. Chesterton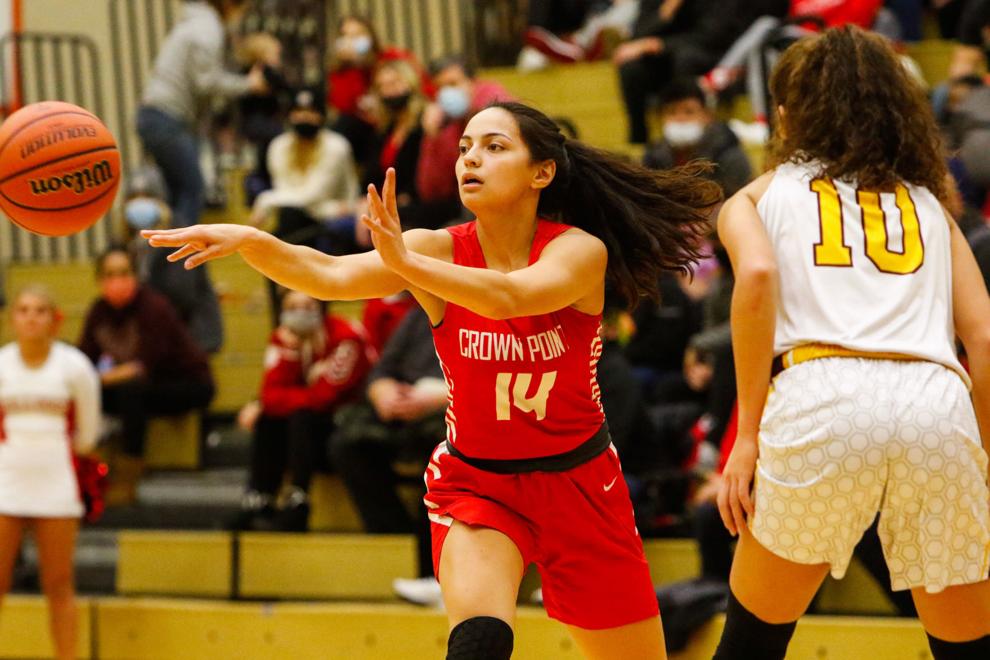 Jessica Carrothers, Crown Point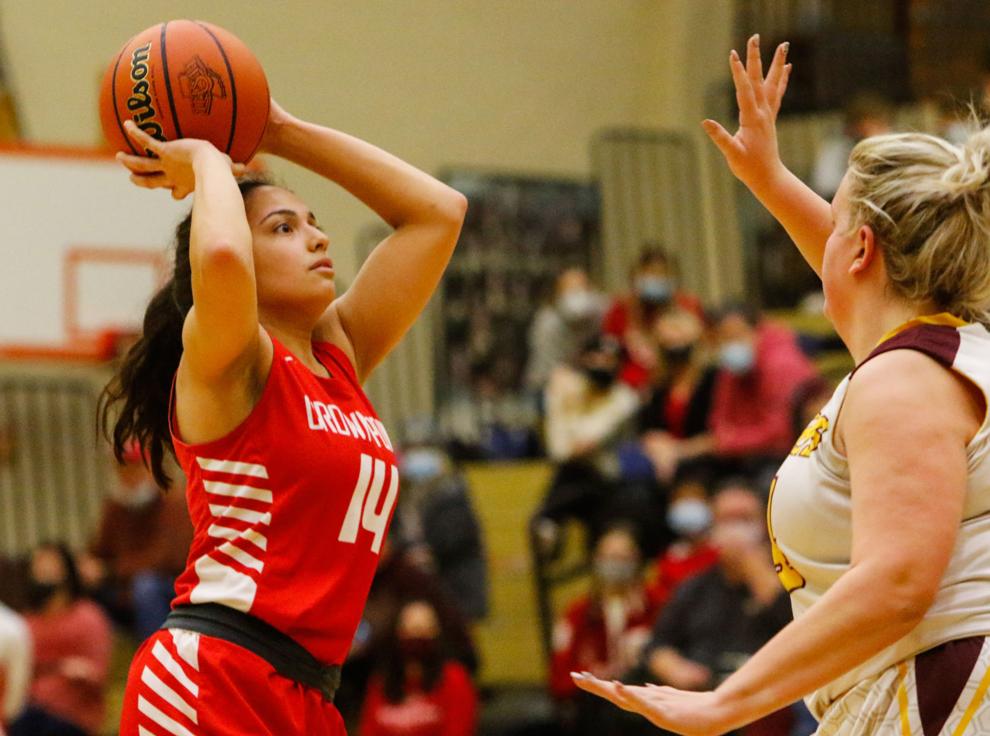 Crown Point vs Andrean girls basketball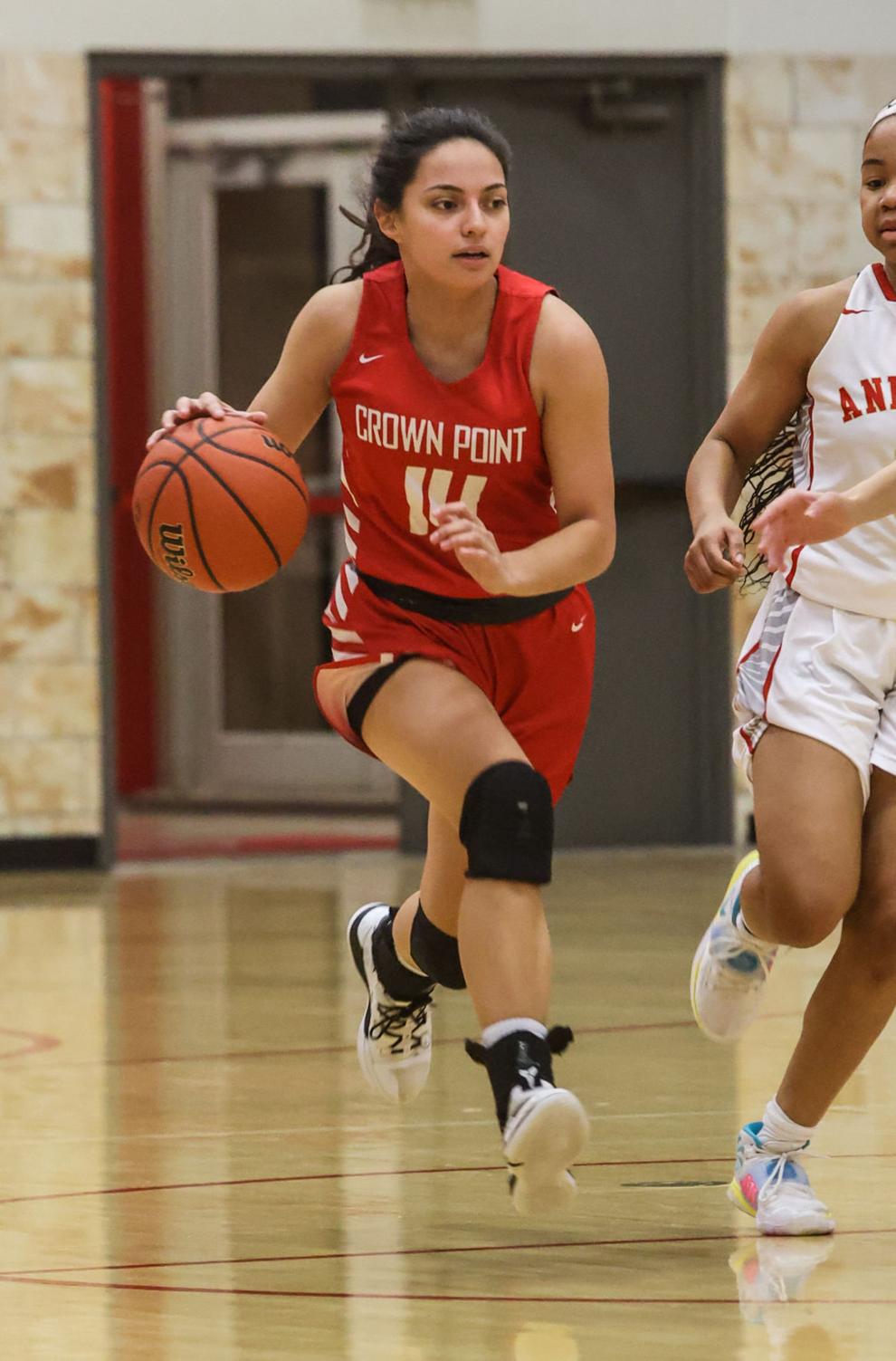 Crown Point vs Andrean girls basketball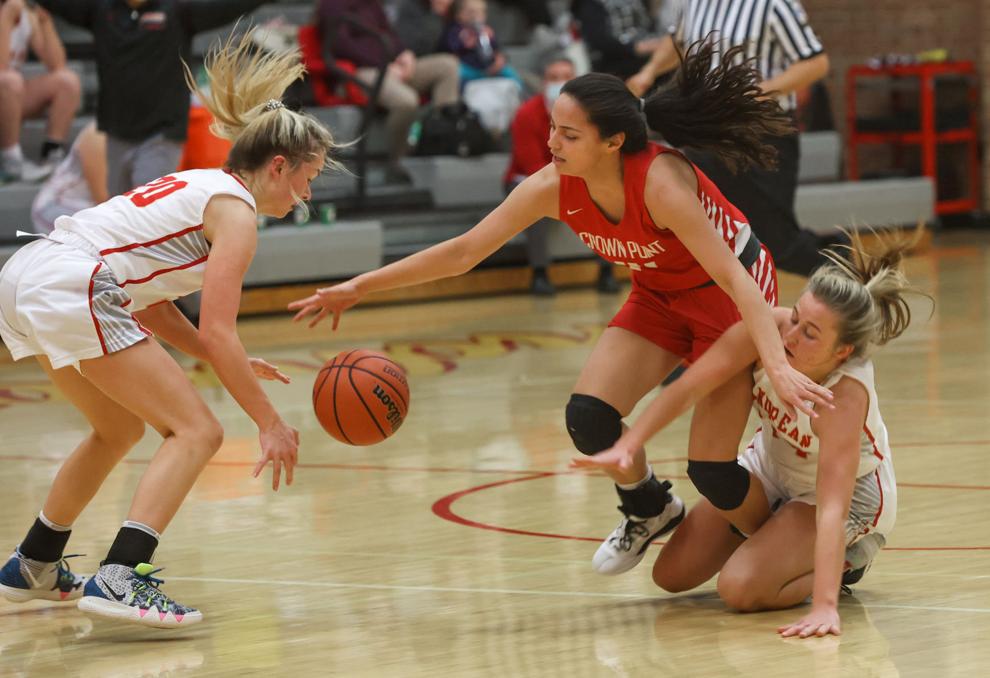 Crown Point at Merrillville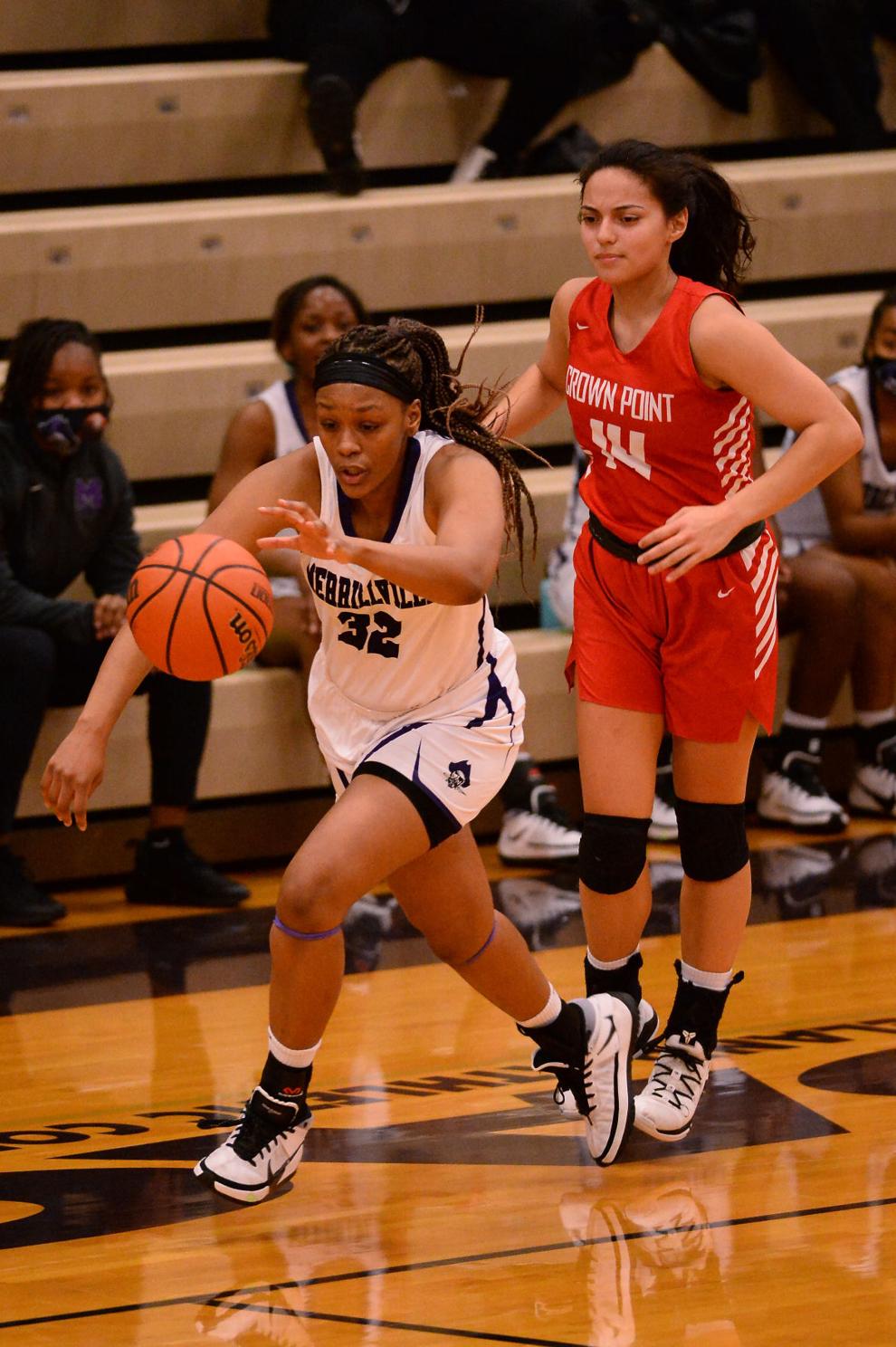 Crown Point at Merrillville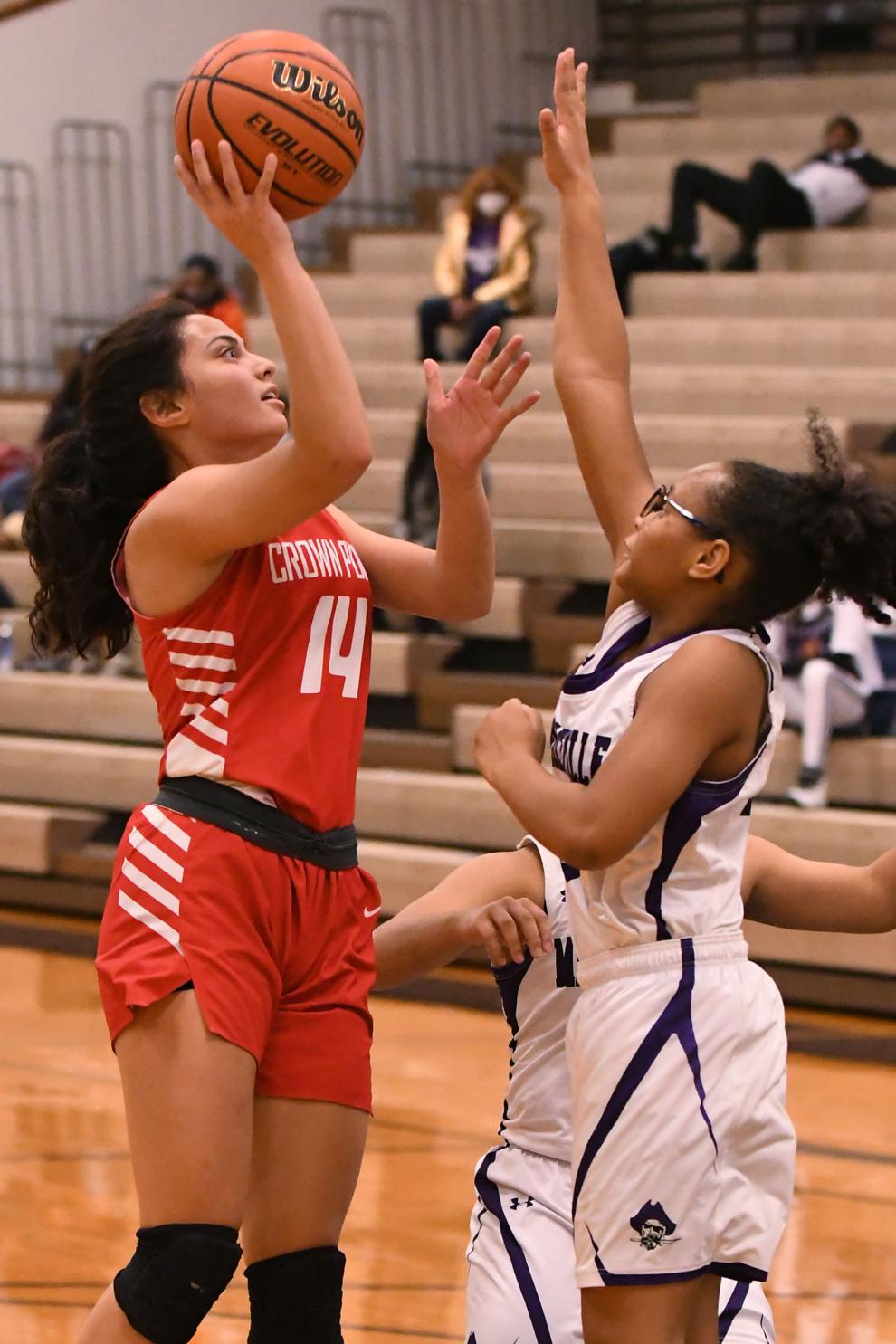 Crown Point at Merrillville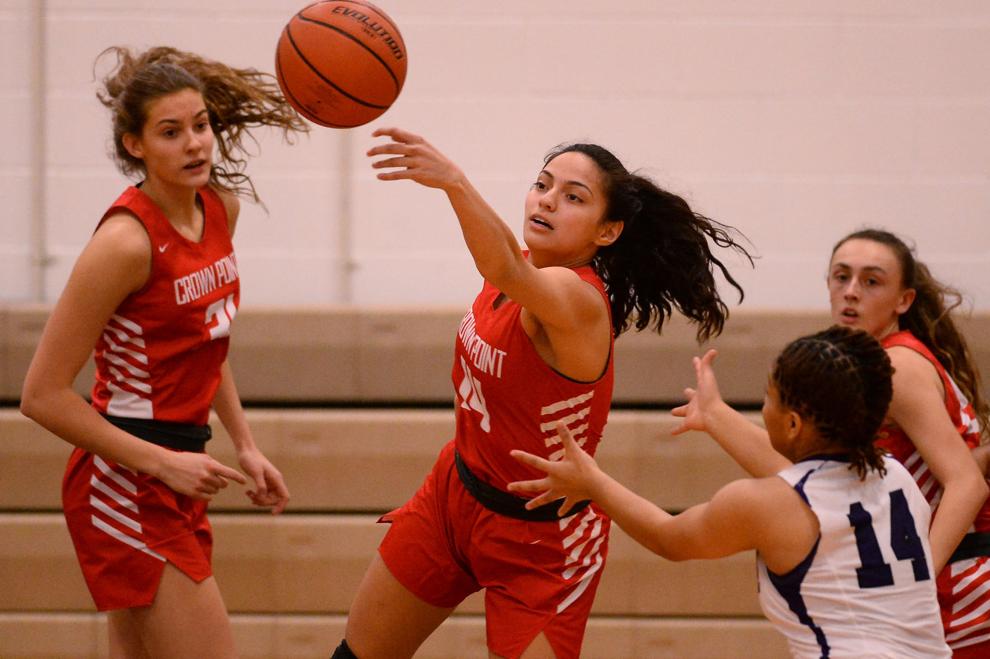 Shootout - Crown Point - Silver Creek girls basketball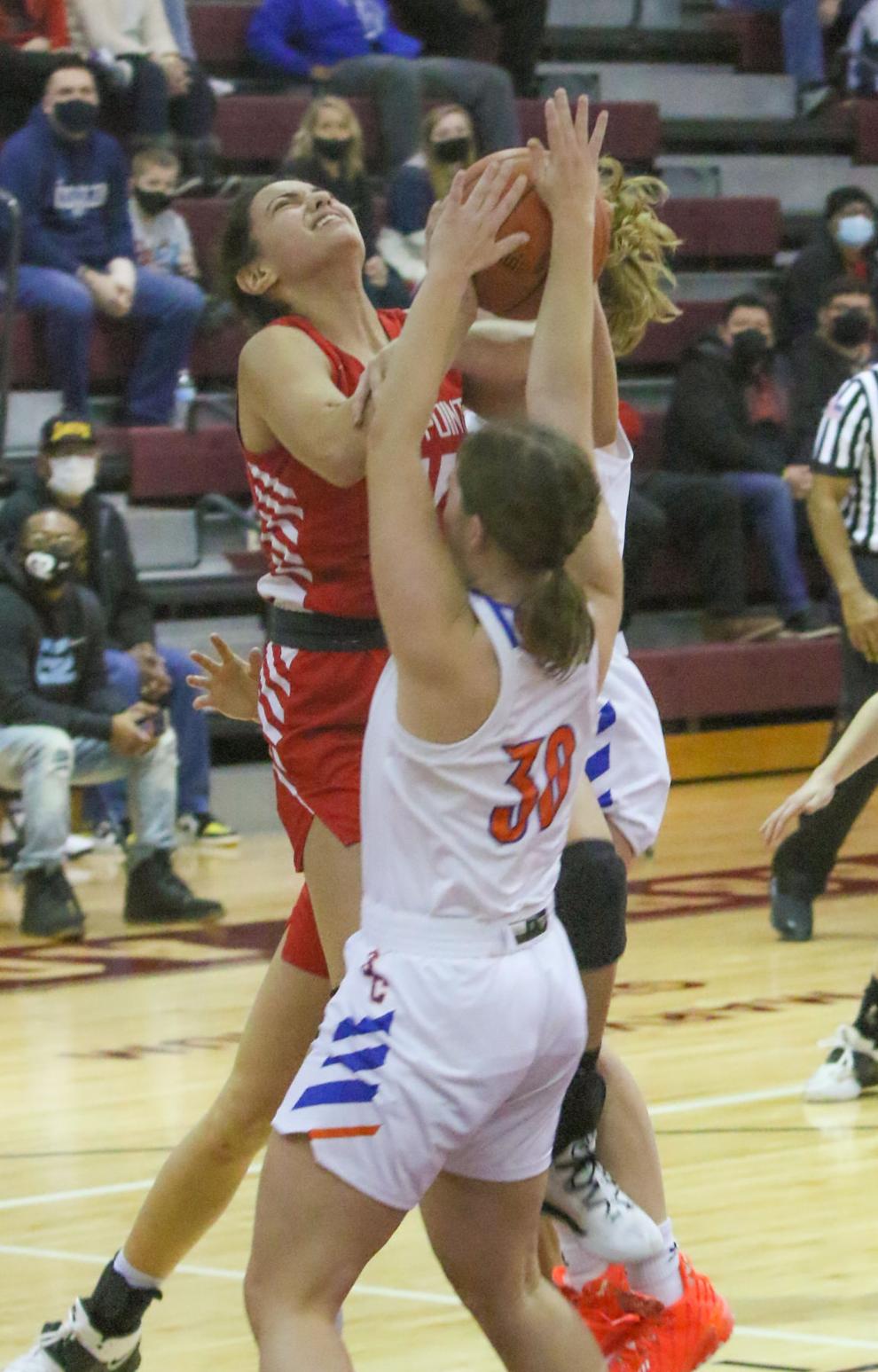 Shootout - Crown Point - Silver Creek girls basketball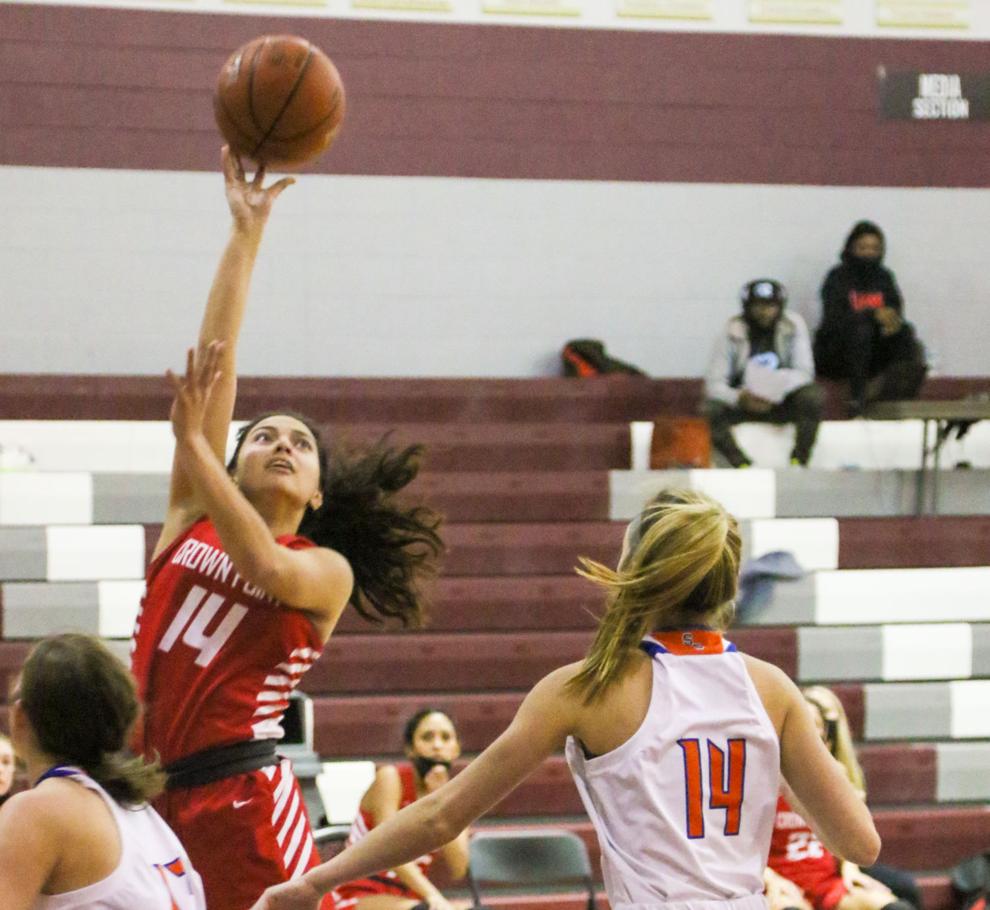 Shootout - Crown Point - Silver Creek girls basketball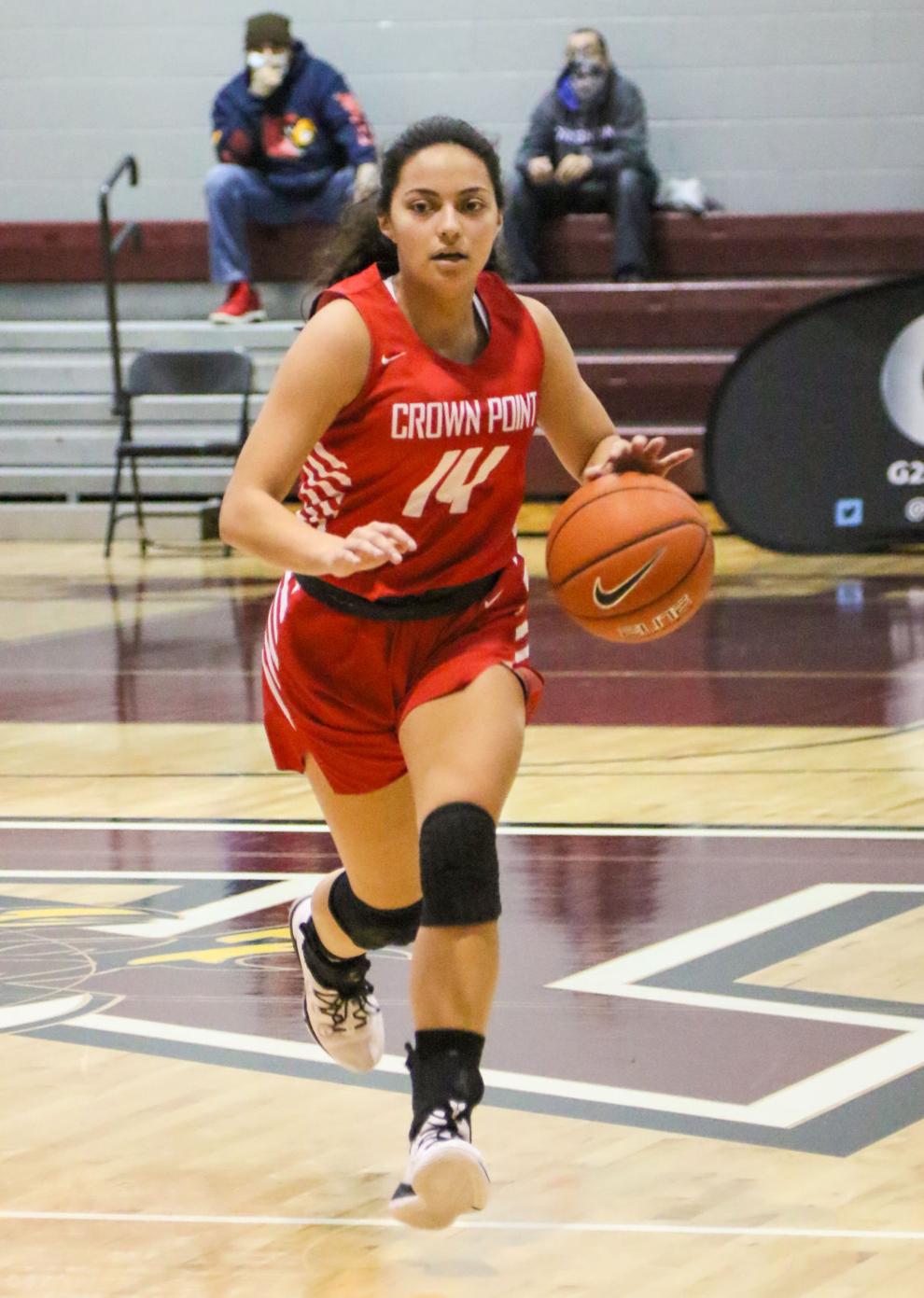 Shootout - Crown Point - Silver Creek girls basketball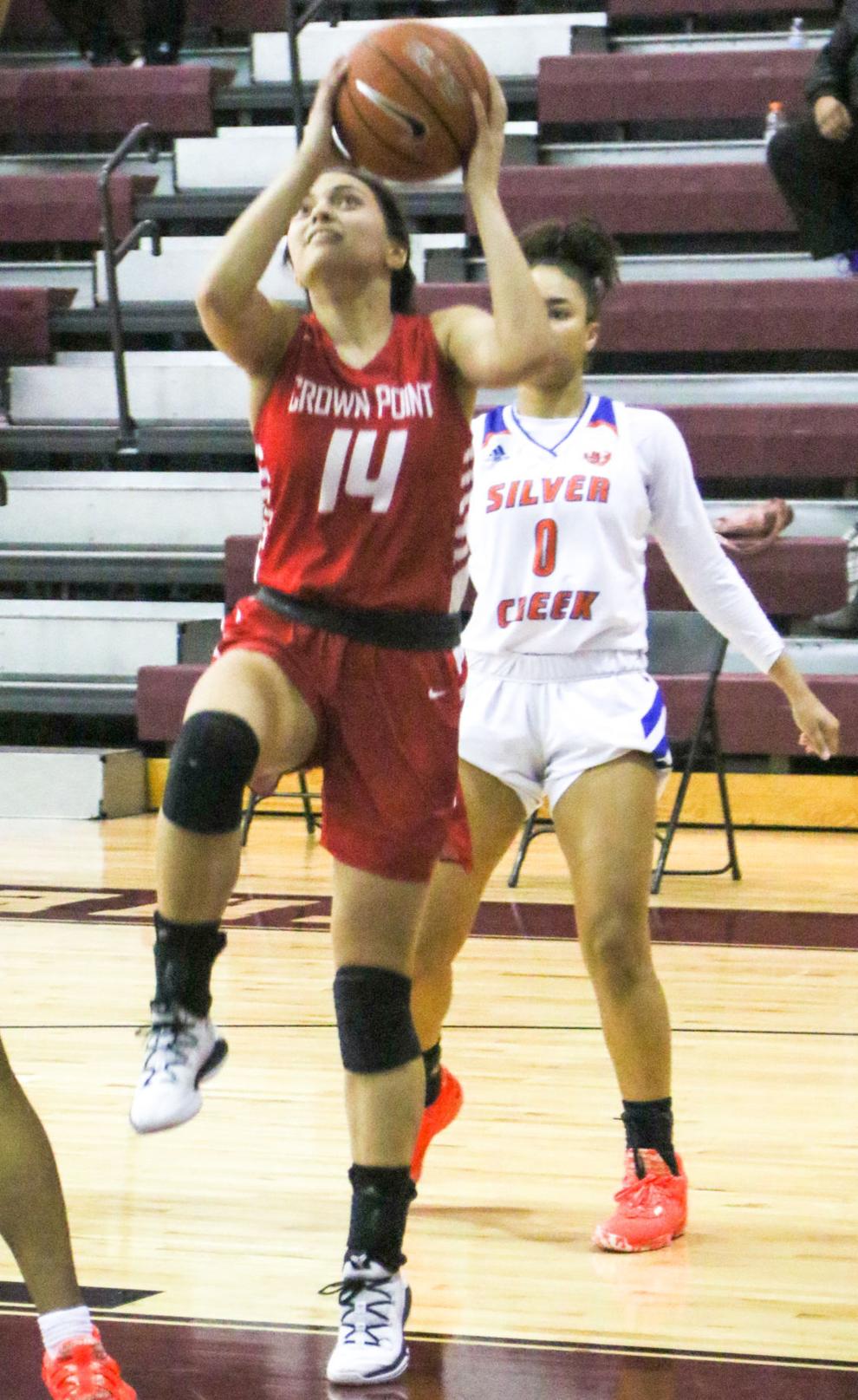 Bishop Noll at Crown Point girls basketball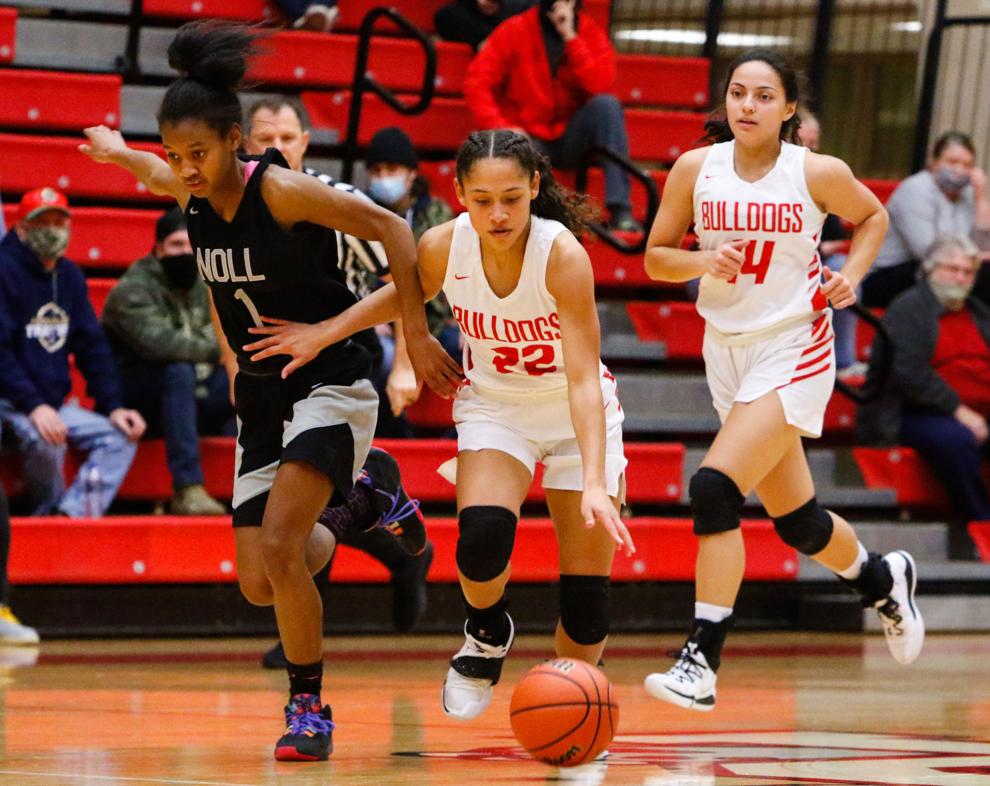 Bishop Noll at Crown Point girls basketball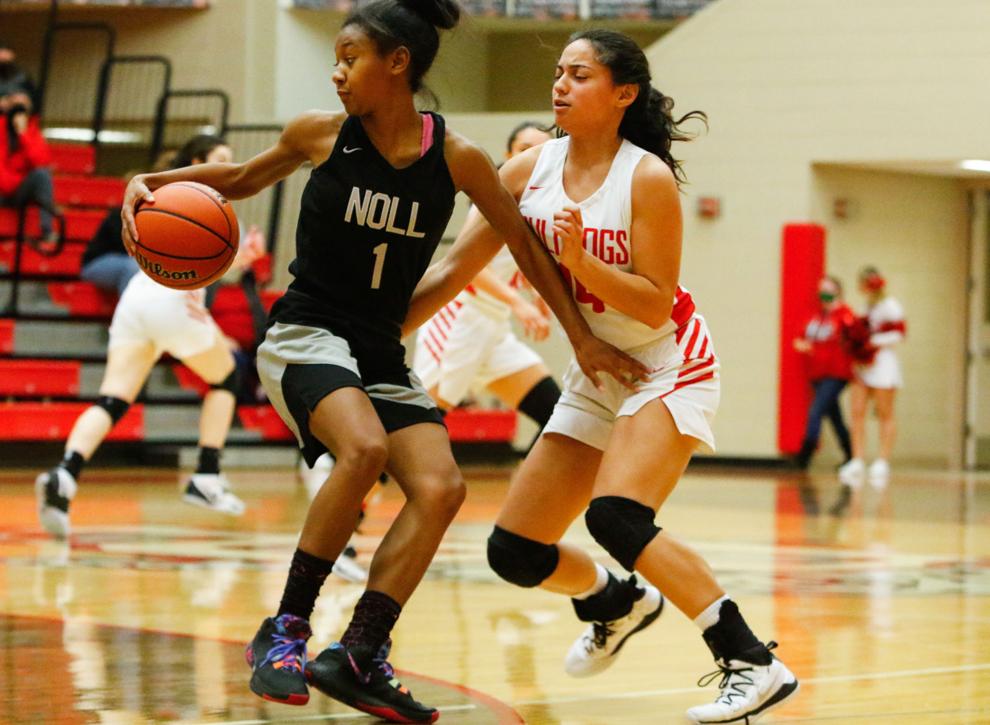 Bishop Noll at Crown Point girls basketball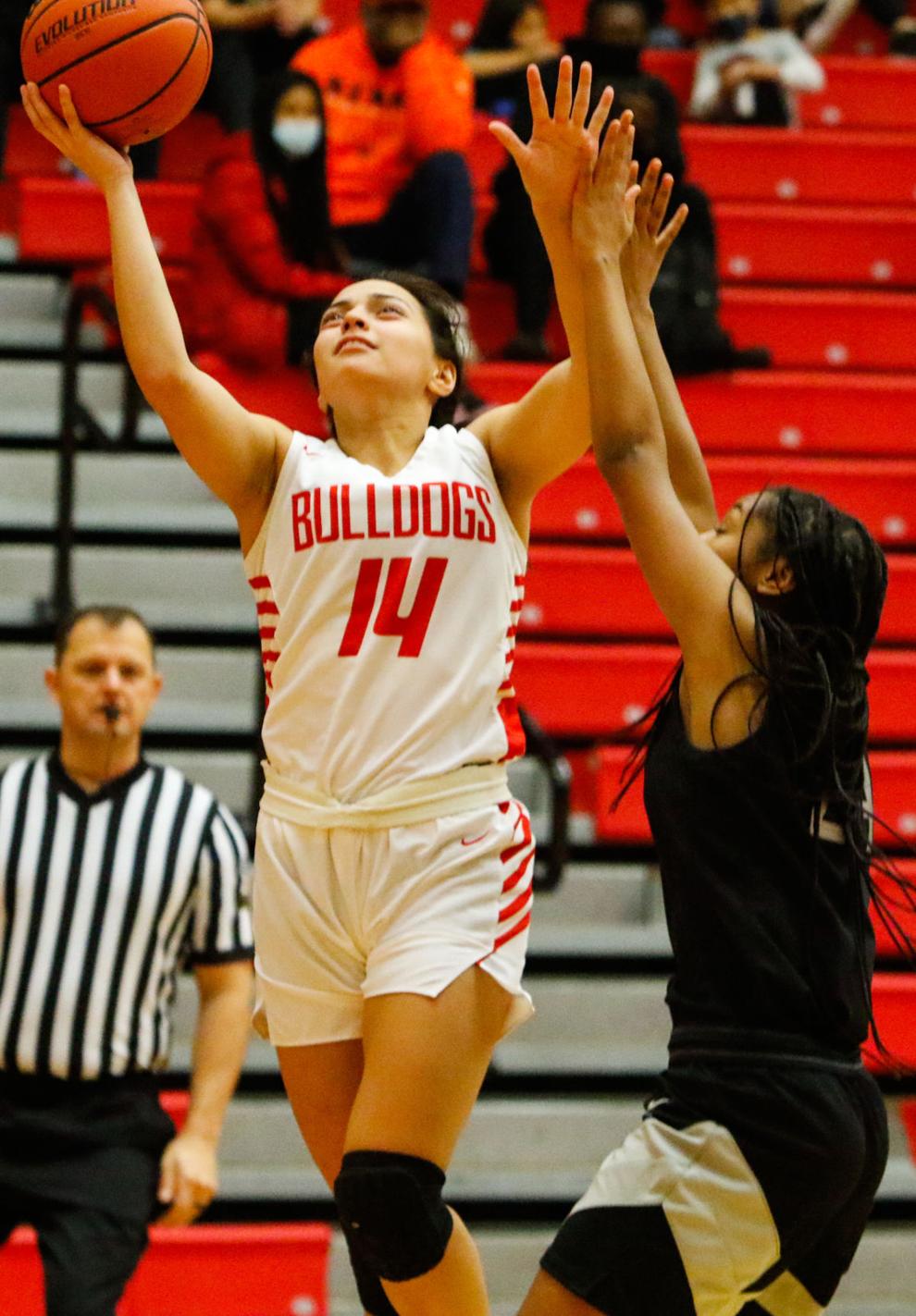 Bishop Noll at Crown Point girls basketball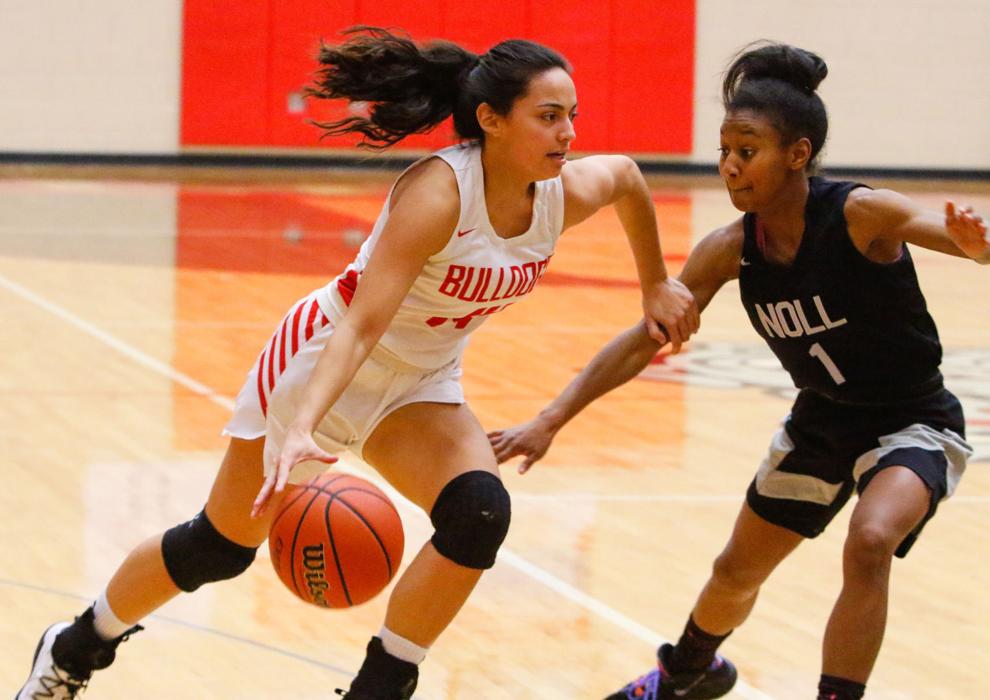 Bishop Noll at Crown Point girls basketball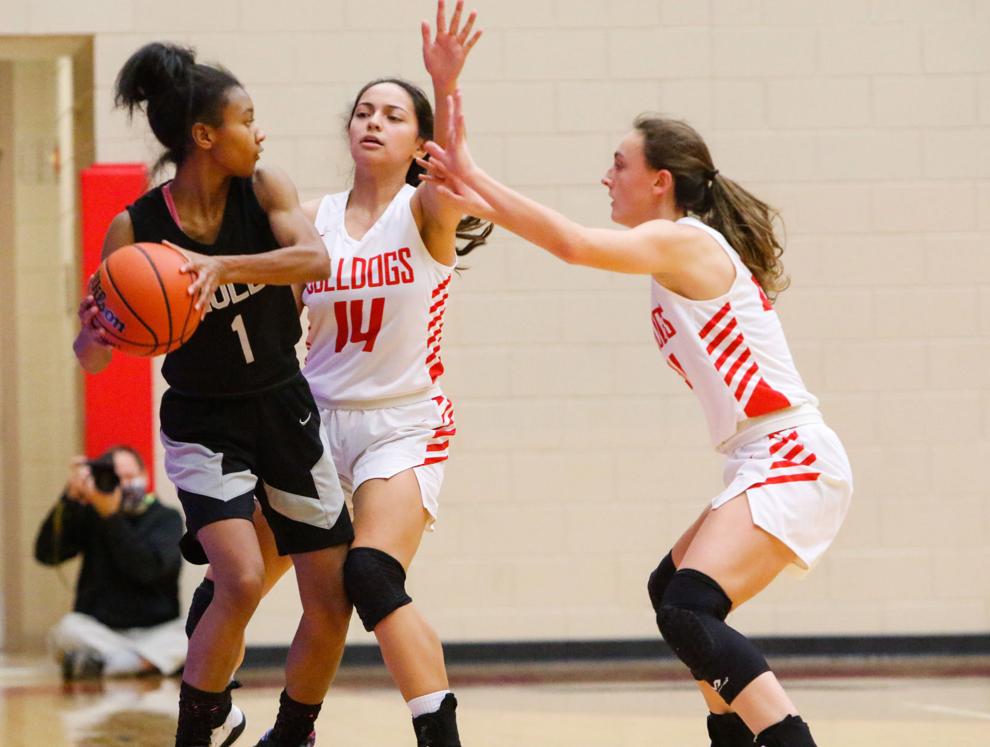 Bishop Noll at Crown Point girls basketball