CEDAR LAKE — The paw prints that the seniors of the Hanover Central Wildcats left are remarkably huge.
Next year will see visiting bleachers and a turf field along with a boatload of the productive underclassmen coming back to play on said new field.
But on Friday night, Hanover Central's best season in program history was ended thanks to Mishawaka Marian, which used a huge game from running back Kaleb Lusanga, who ran for 130 yards and two TDs in a 33-6 win over the Wildcats on Friday in a Class 3A Regional championship.
"We expected not to lose because we practiced hard all week, but it got away from us," Hanover Central linebacker Colton Zableckis said. "But this team is called the brotherhood for a reason — because we step up for each other and this was the best season."
Hanover Central (11-2) played smart football, keeping the ball away from the best athlete it faced all season in Knights' senior wide receiver Greg Atkinson, but Lusanga was a bit too much for the Wildcats, who made their first regional appearance in the school's history.
The Wildcats held Lusanga to three yards on his first nine carries, but on his 10th carry of the night, he busted one open for 68 yards. On the next play, Lusanga took it in from 3 yards out to make it a 14-point lead with 8:56 in the first half.
Winners of their third straight regional, the Knights were stopped on the first drive, but scored the lone touchdown in the first quarter on a 16-yard TD pass from QB Bryce LaSane to Gabe Kerr at the 2:04 mark.
Hanover Central responded by driving all the way to the Knights 1. Though the 'Cats fumbled the snap and the Knights ran the clock out to end the first half.
"If we score there at the end of the first half, it's a different game, but we knew we were gonna come out swinging just like we did last week," Hanover Central coach Brian Parker said.
The Wildcats, who won their first sectional title last week in a comeback win over Knox, answered with a 12-play, 80-yard drive on their first series in the second half. Sophomore QB Matt Koontz, who ran for 84 yards on 21 carries for the game, scored on a 10-yard scamper.
Down 14-6 late in the third quarter, Hanover Central stopped Marian at its own 29, Koontz was picked off by Bryce Hoskins, for his second pick of the night.
Then Hoskins connected on a 20-yard TD pass from LaSane less than a minute later. Marian padded its lead with a couple more rushing TDs to put the game out of reach.
Hanover Central won the Greater South Shore Conference title outright, reached double digits in wins, and most importantly, it got the proverbial monkey off its back with the first postseason hardware in program history.
"I just wanna thank the seniors because they were my first four-year class and they all worked so hard these last few years," said Parker. "The future is bright here because we have some productive players coming back, but this season has been a celebration of the seniors who have etched their prints in this program forever."
Gallery: Hanover Central hosts Mishawaka Marian in a Class 3A football regional championship
111321-spt-fbh-hc_1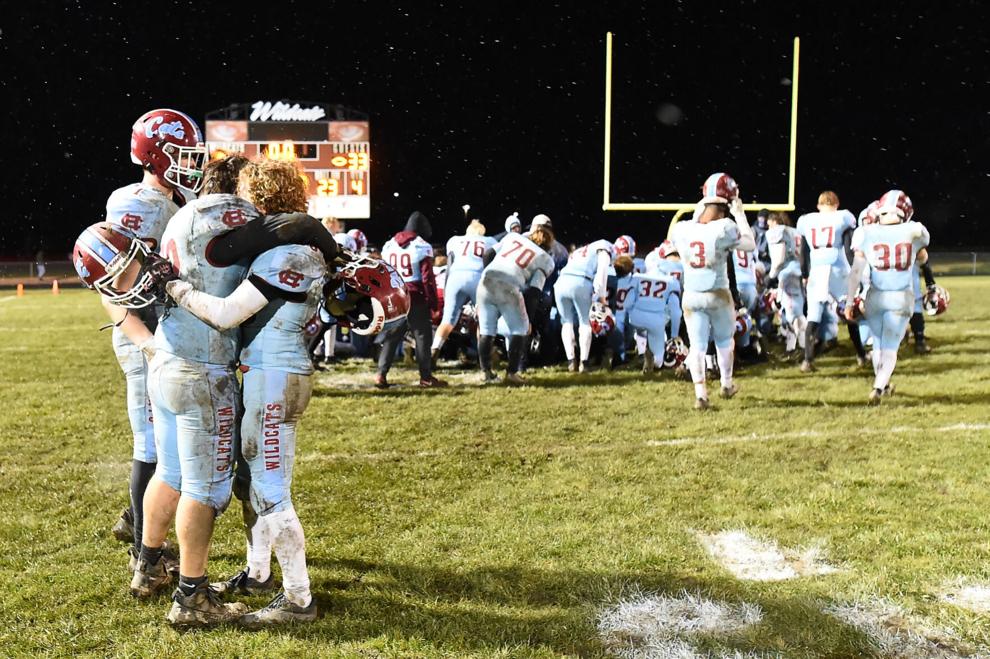 111321-spt-fbh-hc_2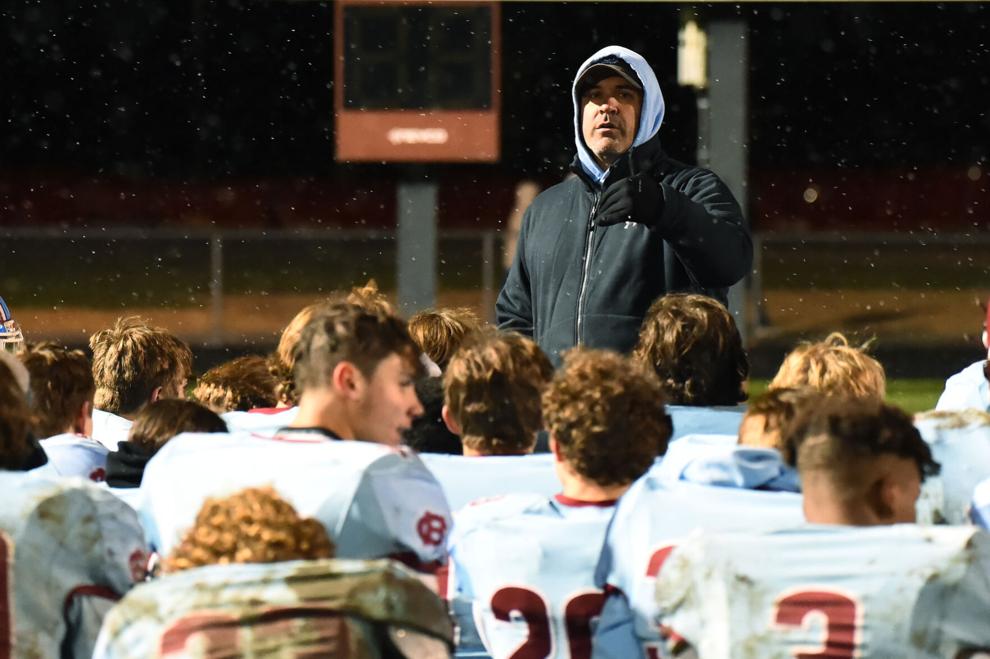 111321-spt-fbh-hc_3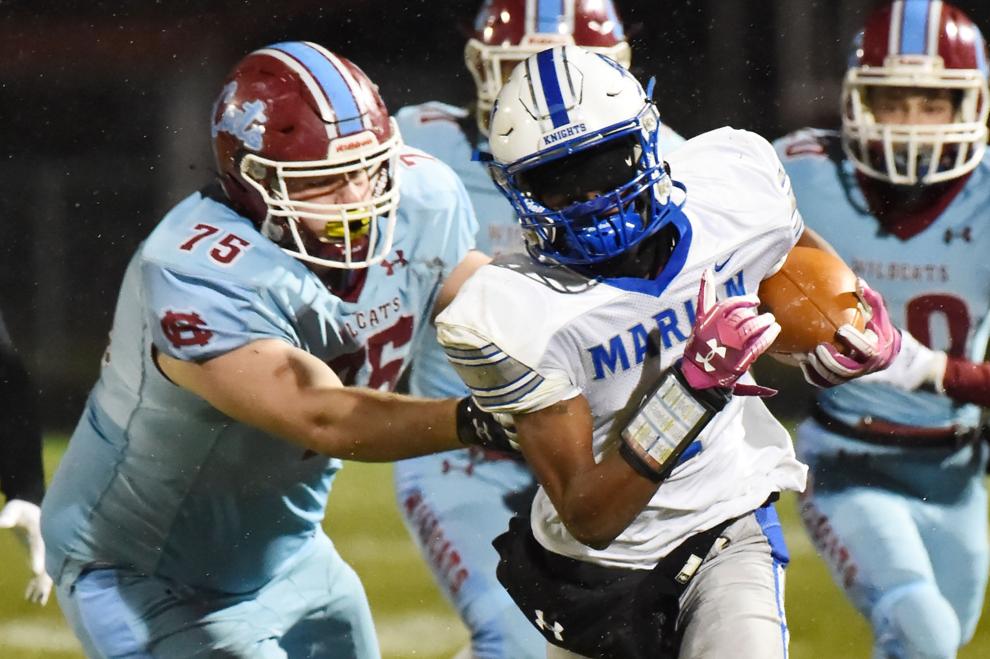 111321-spt-fbh-hc_4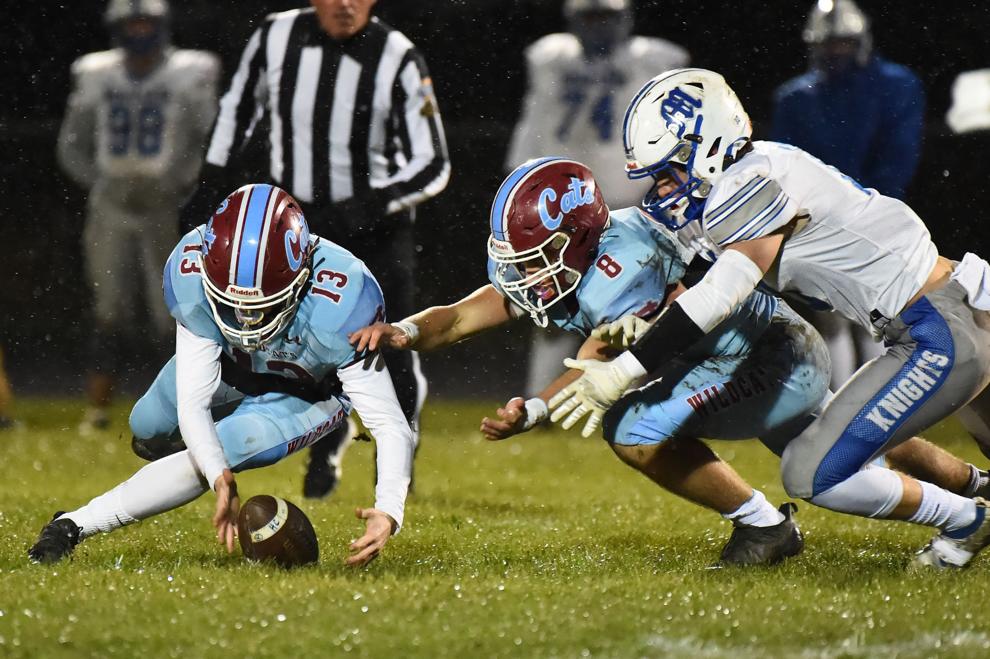 111321-spt-fbh-hc_5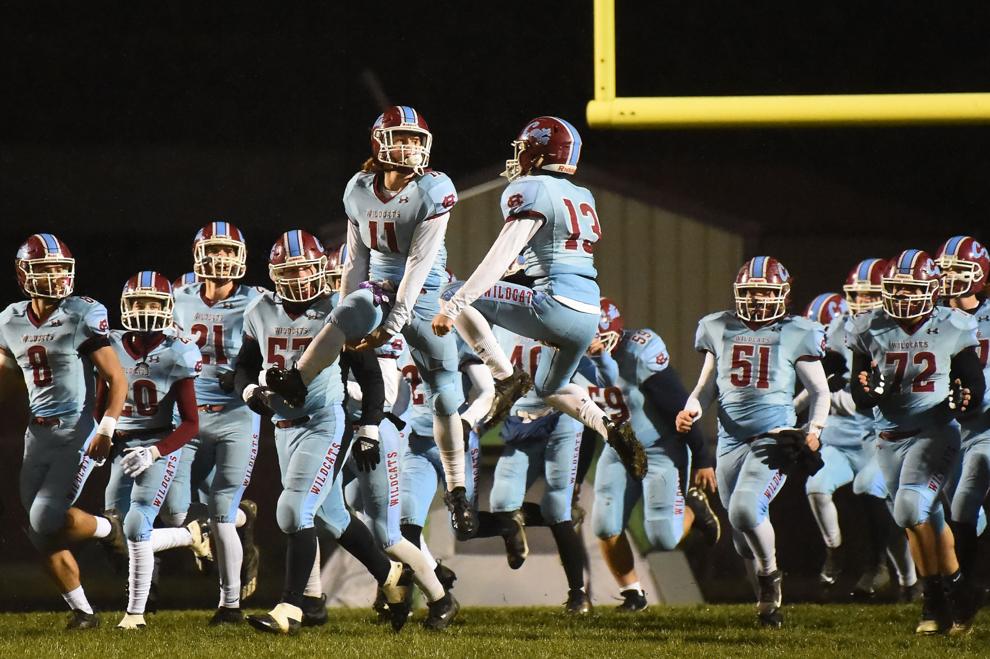 111321-spt-fbh-hc_6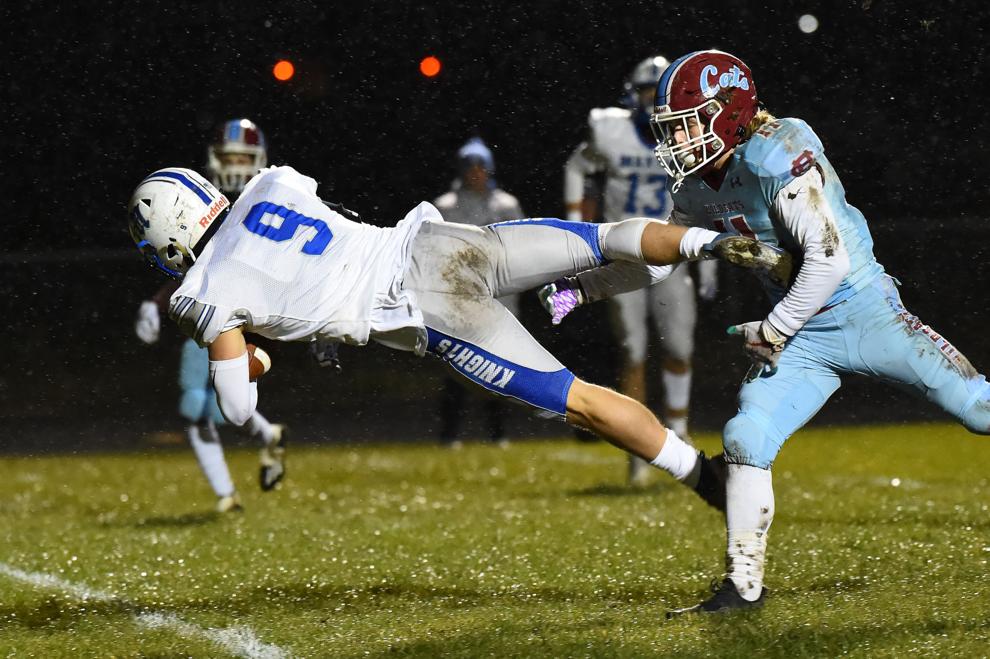 111321-spt-fbh-hc_7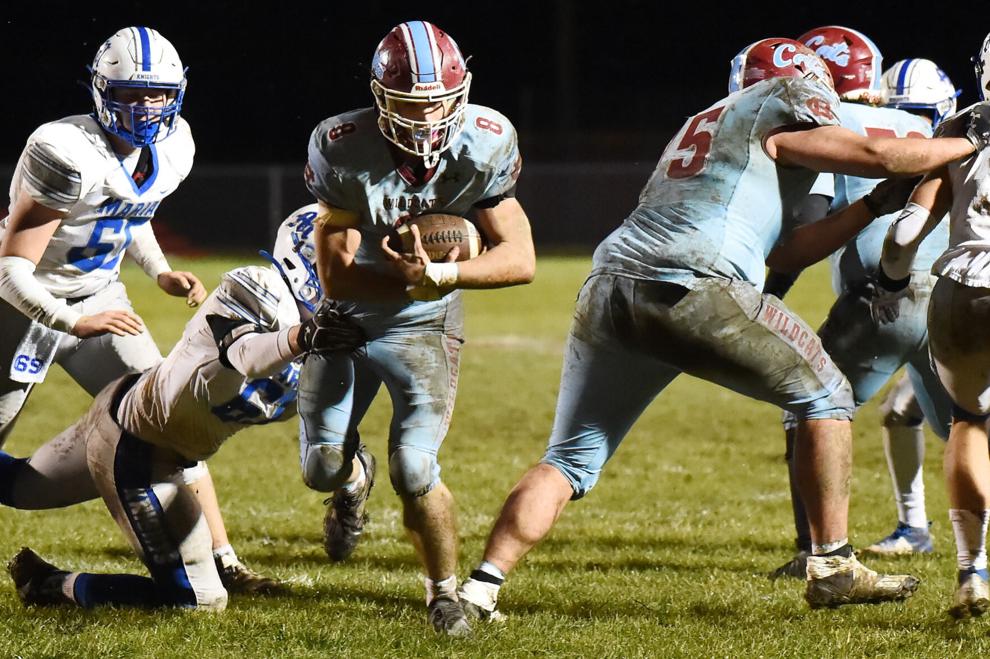 111321-spt-fbh-hc_8
111321-spt-fbh-hc_9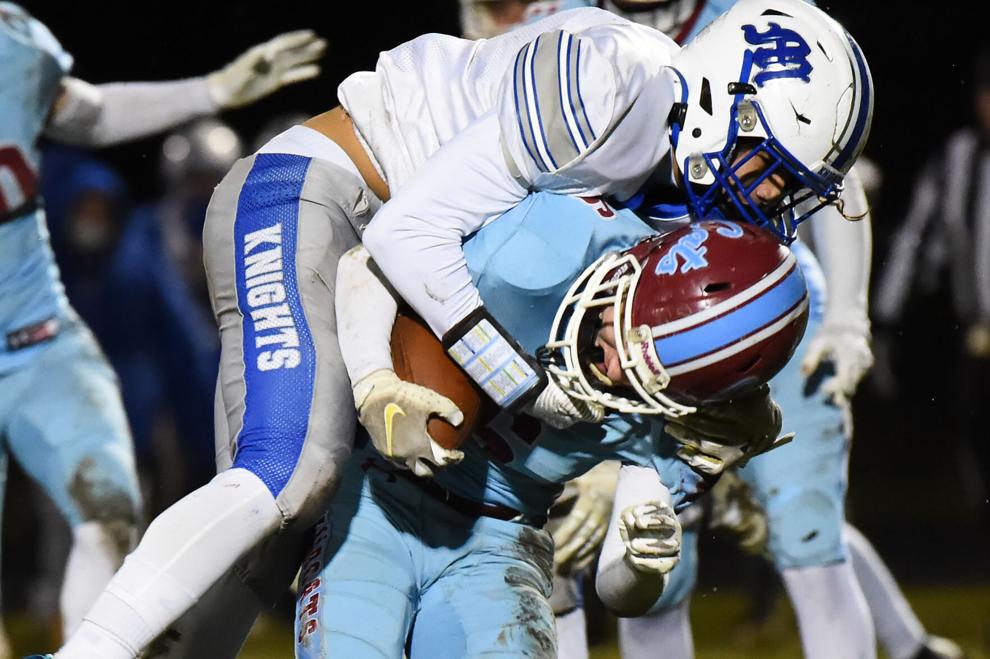 111321-spt-fbh-hc_10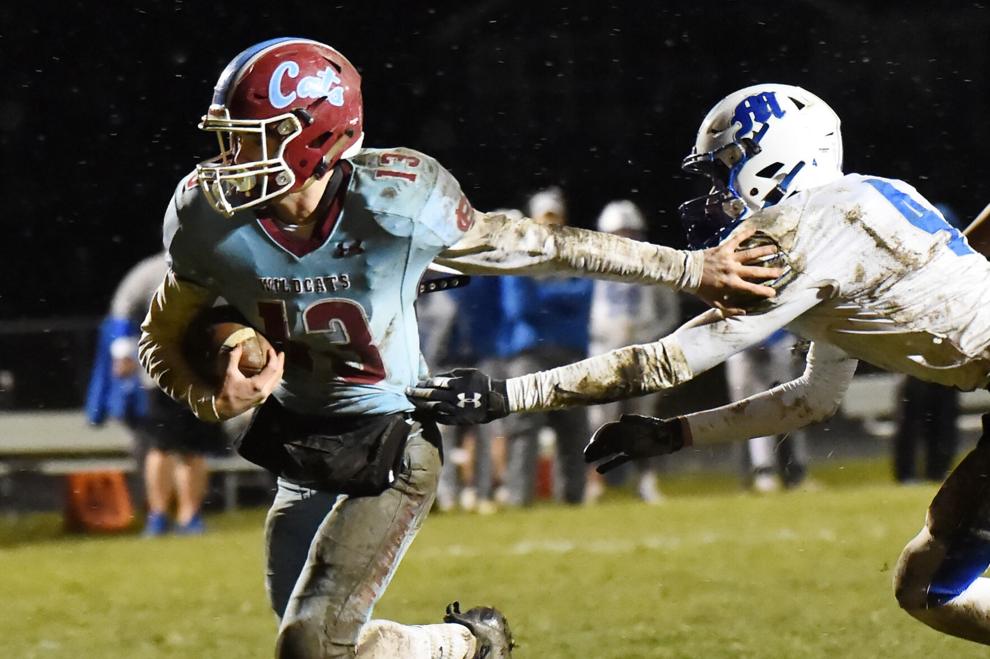 111321-spt-fbh-hc_11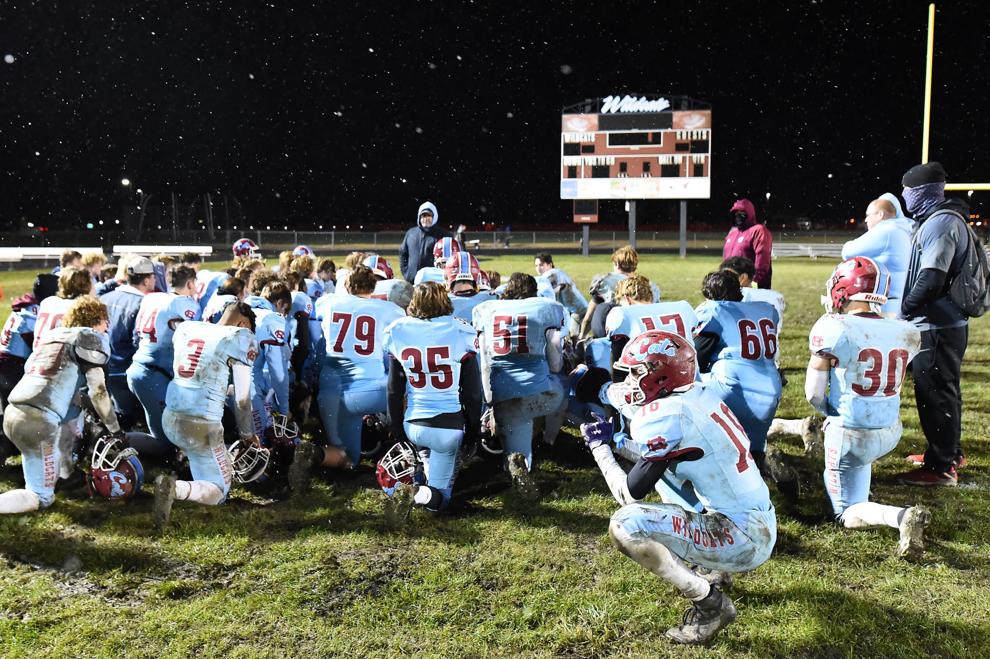 111321-spt-fbh-hc_12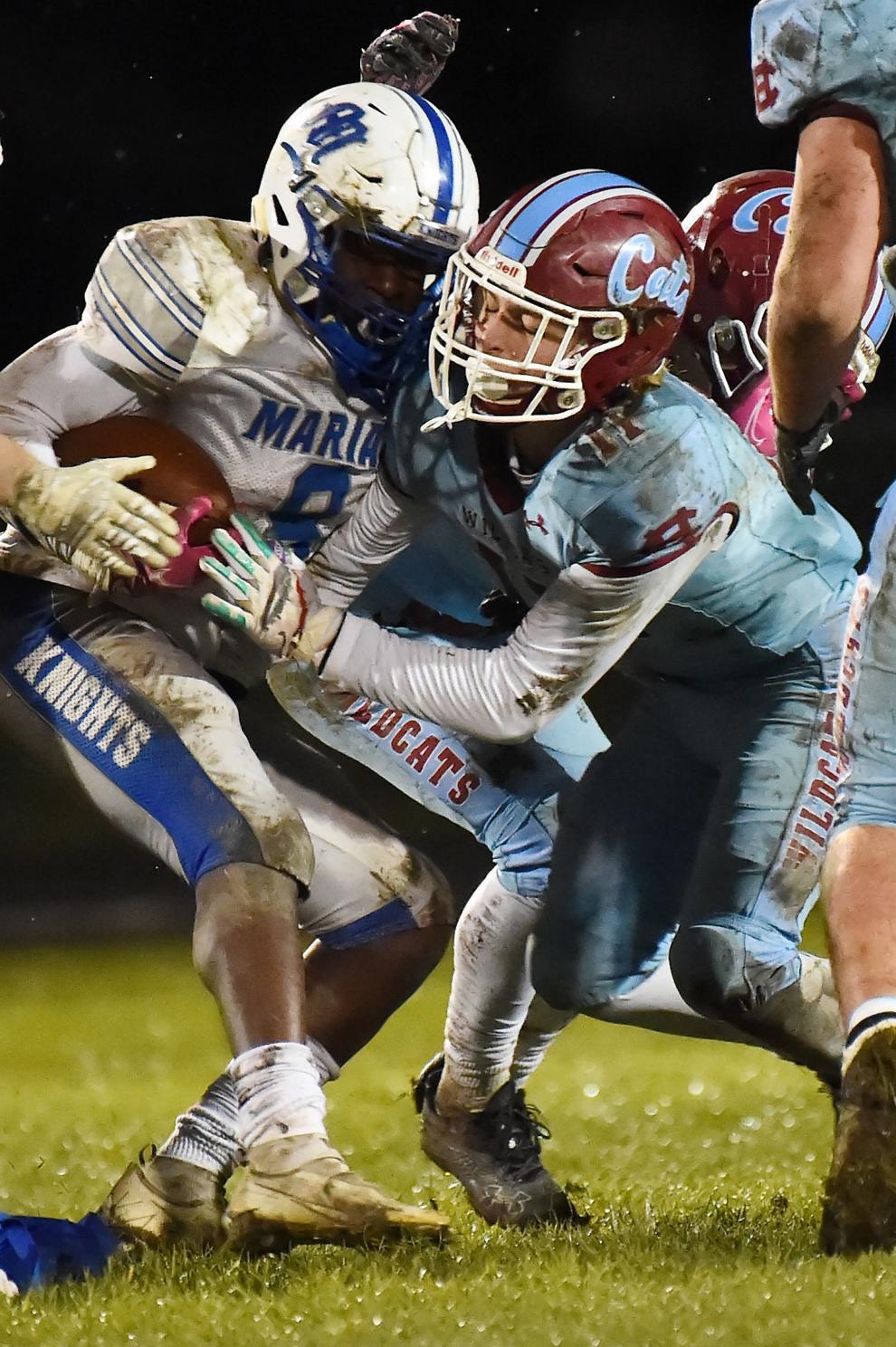 111321-spt-fbh-hc_13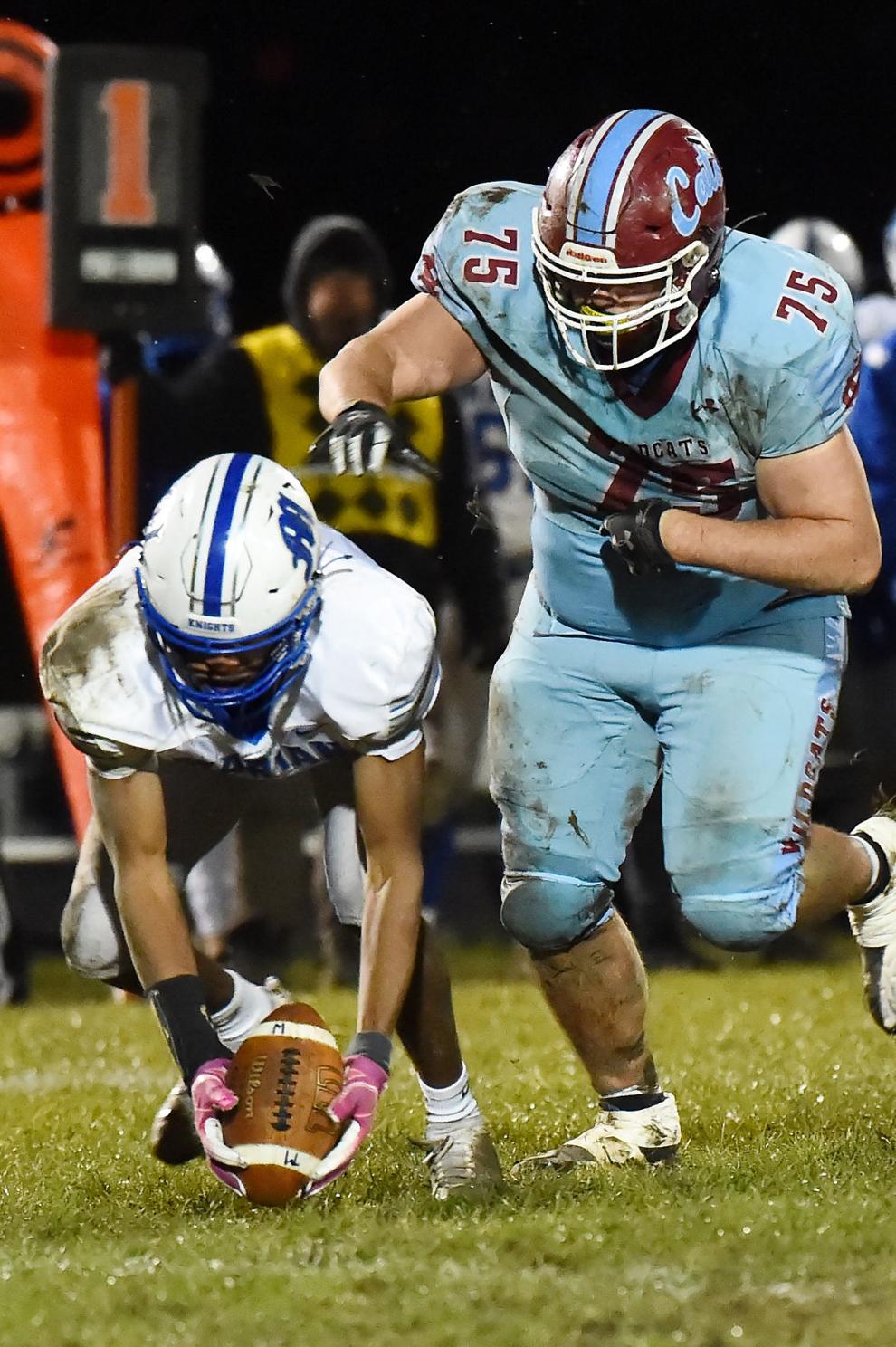 111321-spt-fbh-hc_14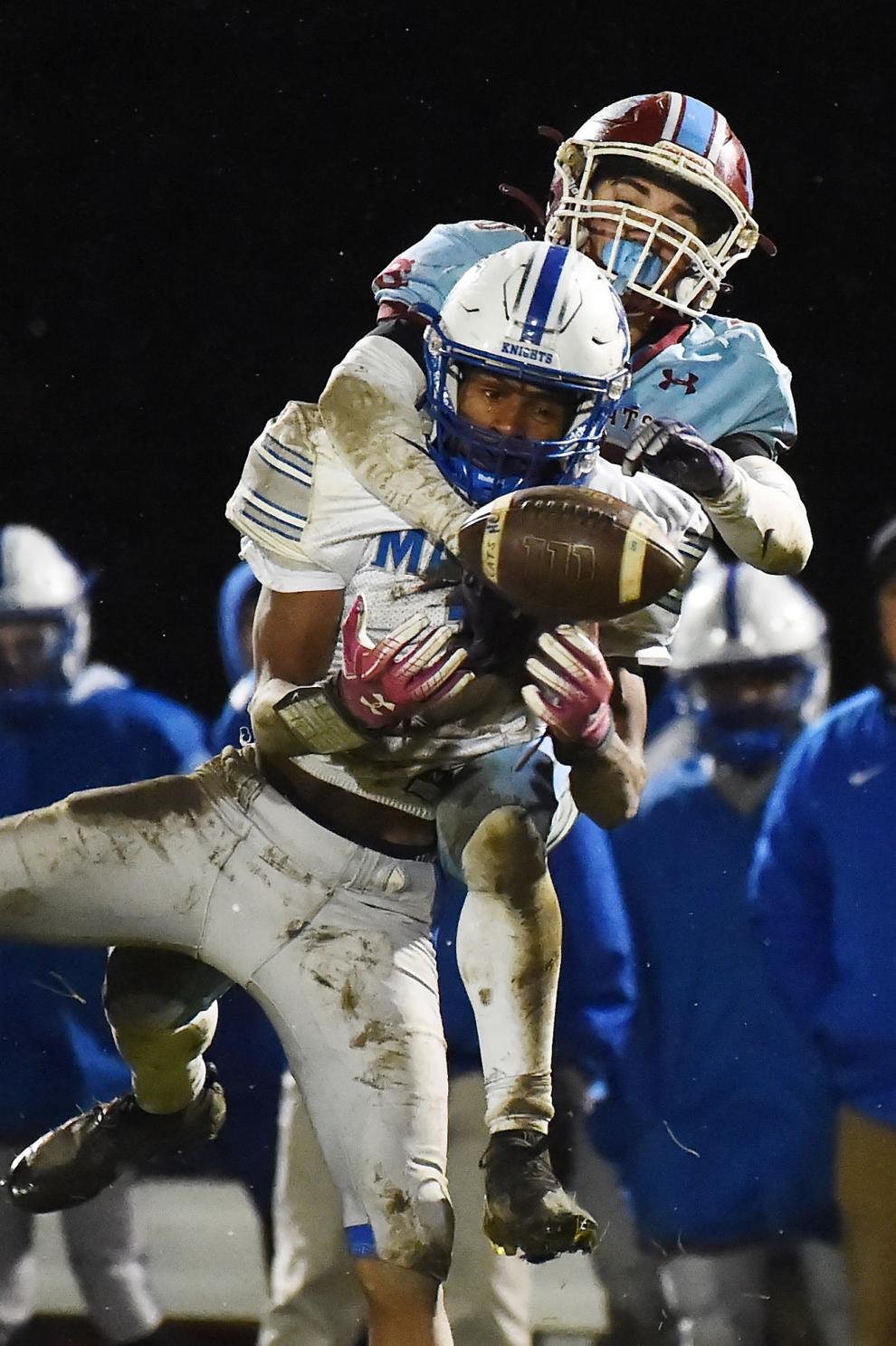 111321-spt-fbh-hc_15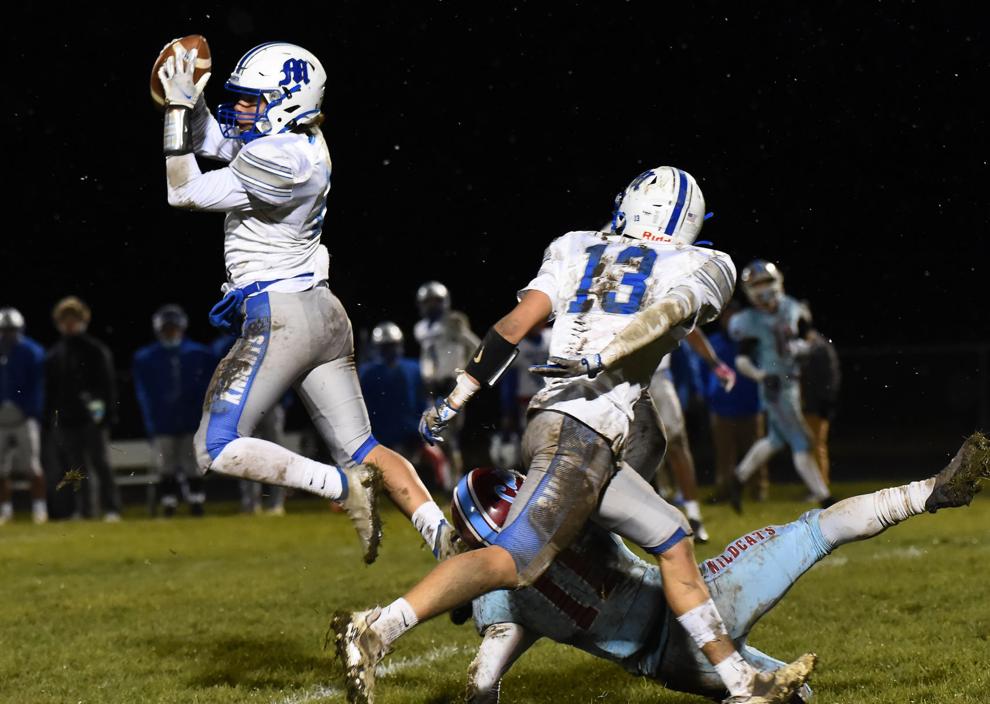 111321-spt-fbh-hc_16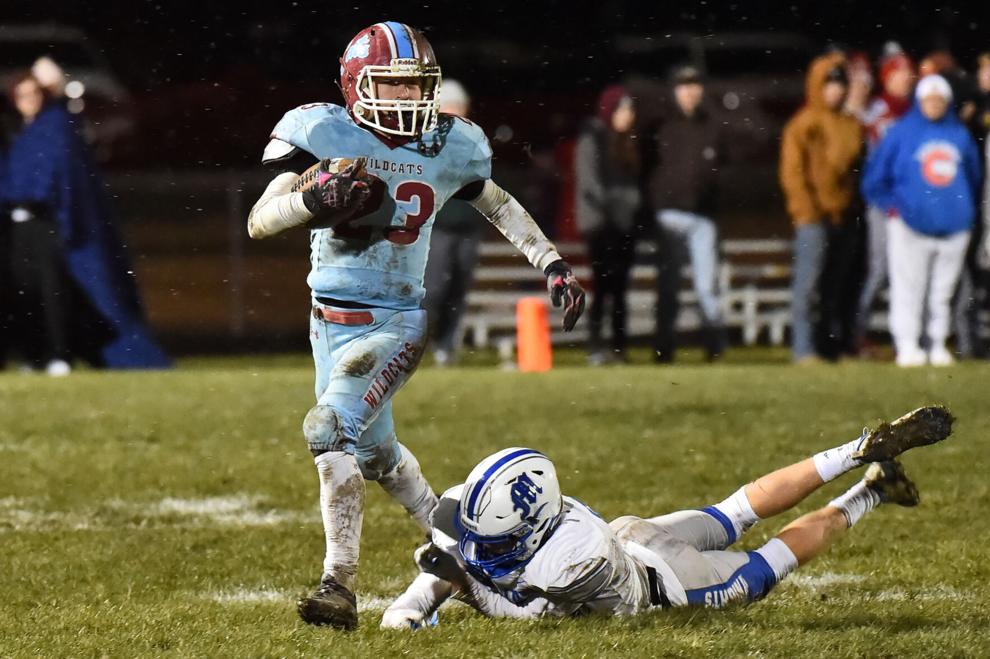 111321-spt-fbh-hc_17