MERRILLVILLE — Andrean sophomore Patrick Clacks III is still learning about just how good he can be at football.
Clacks III was repping with the 59ers' varsity team as a freshman before sustaining a broken collarbone and missing the season. But in 2021, the dynamic sophomore has established himself as a key cog in the offense.
With seniors Robby Ballentine and Alonzo Paul commanding plenty of attention from defenses, Clacks III has made his mark, racking up four touchdowns and 594 receiving yards on 35 catches.
Those numbers rival Paul's (429 yards and four scores on 41 catches) and aren't far off of Ballentine's (630 yards and six scores on 38 catches).
Clacks says he's a bit surprised by his breakout season.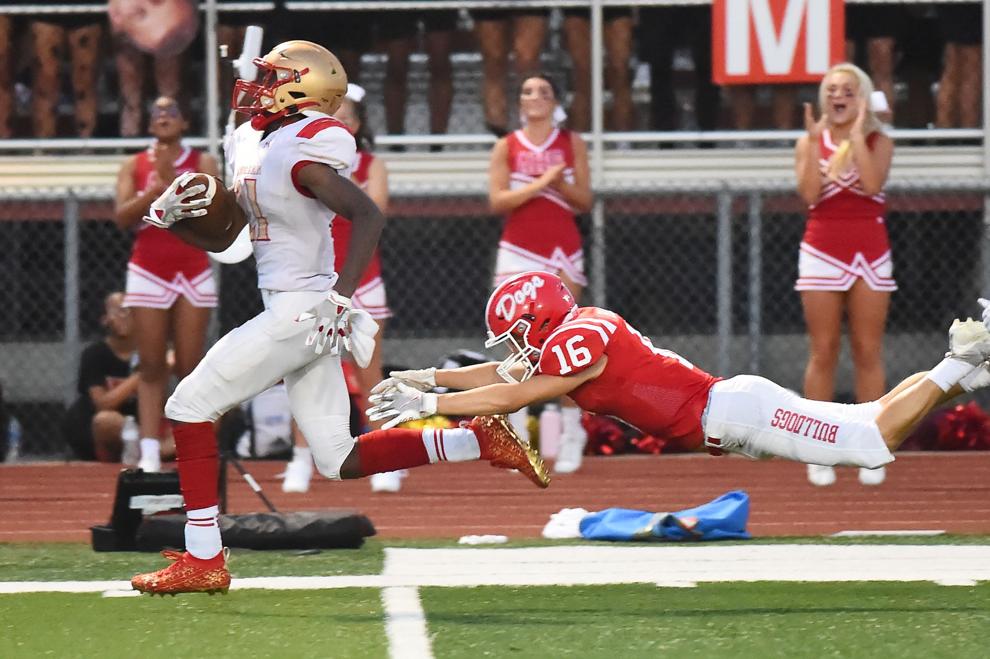 "Definitely better than I thought it would (go)," Clacks said. "I really showed up after missing my whole freshman season. We did a scrimmage (in August) and it didn't go as well as I thought, but first game I got a touchdown, played and it's been going good ever since."
With Andrean (6-3) set to begin Class 2A Sectional 33 action against visiting Wheeler (6-2) at 7 p.m. Friday, the sophomore could be a key factor.
Clacks is young for his grade, having turned 15 late in the spring, and he isn't the loudest voice on the field. Nor do the 59ers, who have plenty of veteran leadership on both sides of the ball, need him to be.
He just keeps a low profile, and does his thing: get open, then catch the football.
Clacks plays as Andrean's "X" receiver, typically on the weak side of the field, and has exposed opposing secondaries steadily over eight weeks.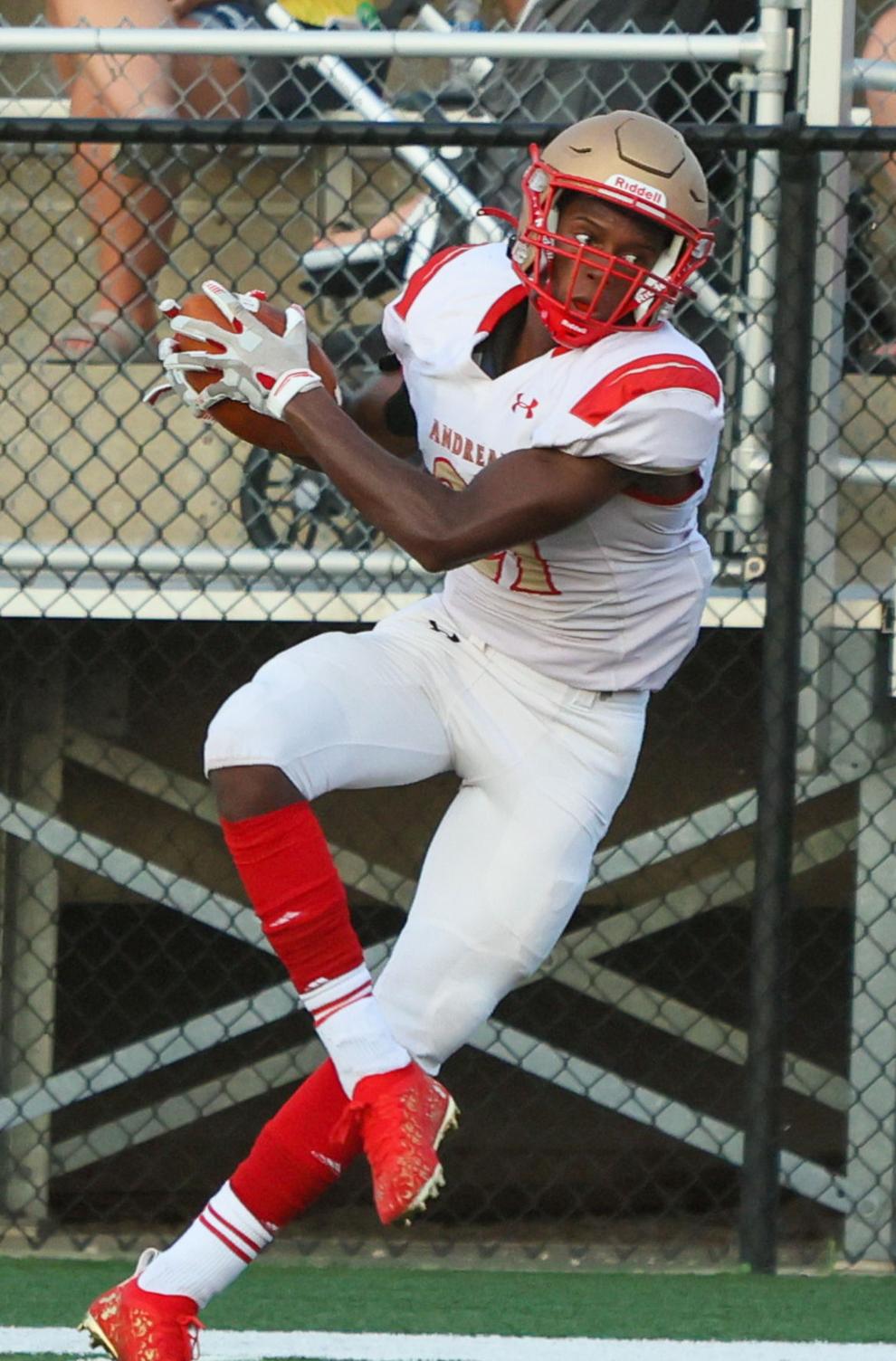 "I think he felt like he had something to prove this year, from the standpoint that he essentially lost his entire season last year," Andrean coach Chris Skinner said. "He was going through the summer working with the varsity as a freshman, and I think he was excited to be a part of that, and then he gets his whole season taken away. So now coming into this year, there's a little bit more weight on his shoulders because he didn't have that opportunity last year. "
In Clacks, Andrean quarterback Scott Ballentine has a target whose future just continues to get brighter. Clacks said he has really enjoyed building the partnership with his quarterback.
"(It has been) a great experience," Clacks said. "We already had it, not as much, but last year we started building it. It's been great."
As the numbers pile up, so do potential opportunities for Clacks to play at the next level. Last weekend, he took an unofficial visit to Miami (Ohio).
Skinner also heard from the other Miami — "The U" — in Florida. Then there's Indiana coach Tom Allen, who stopped by Andrean a couple of weeks ago to see five-star prospect Drayk Bowen, but who also wanted to meet Clacks.
"(Miami) had come across his film as well, so I talked about them for 15 minutes," Skinner said.
It's just preliminary interest, but Skinner thinks it shows that Clacks is going in the right direction.
"I think all of that is kind of a sign that obviously he's doing the right things on the football field, and hopefully we're doing the right things to promote him and get his name out there."
Clacks' primary focus the rest of the fall is about helping the 59ers get as far as they can in the playoffs. If more success happens to come along the way, then he plans to capitalize.
"Hopefully it can show these colleges what I'm capable of doing," Clacks said. "Hopefully they look out after the end of the season and reach out to me."
Until then, he'll keep on enjoying his time in the Friday night spotlight, and will let his game do the talking.
"It's crazy," Clacks said. "I mean, high school games are really fun. Probably the best time ever, in your life. I love it."
Football recap: Conference champions were decided, highlighted by Lowell beating Andrean
Friday night The Times dove inside Merrillville's DAC dominance, other DACtion, Lowell's upset of Andrean, GSSC division titles and more. Get caught up here!