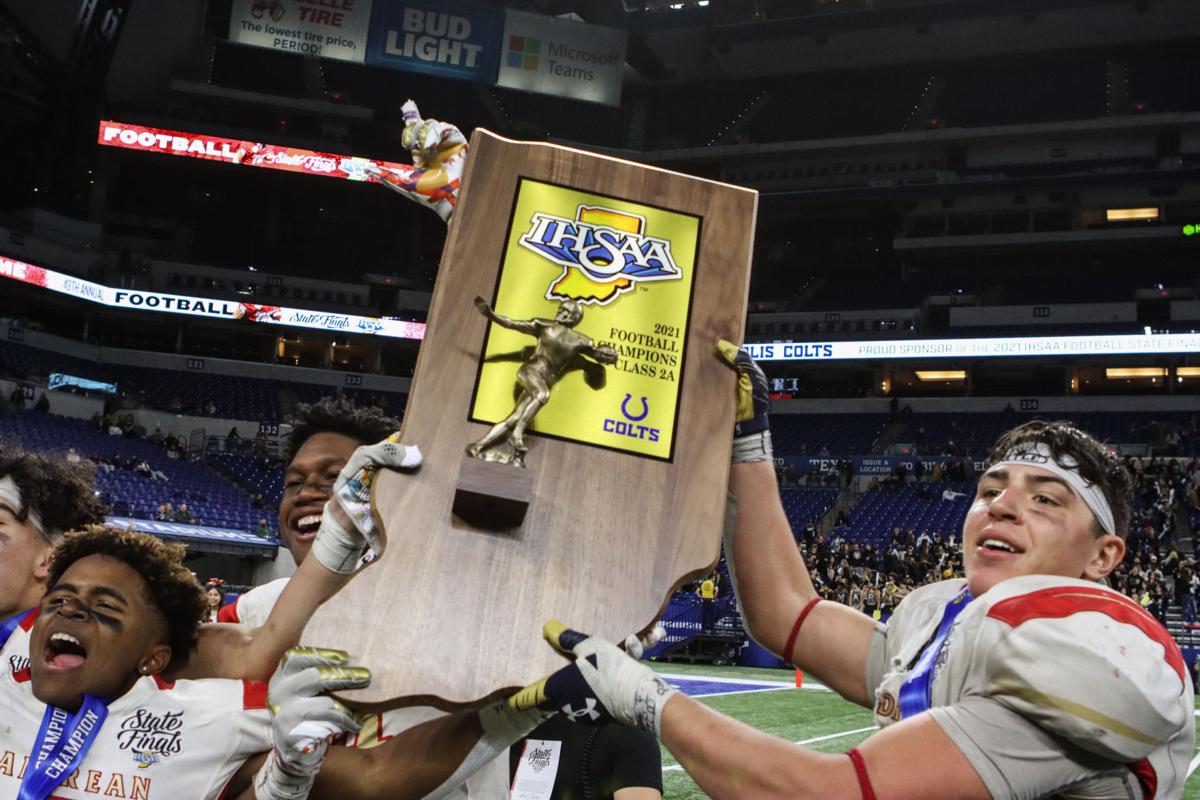 INDIANAPOLIS — Drayk Bowen walked the championship trophy from the field past the student section and to the 59ers locker room, having rushed for all three scores and forcing a key fumble as Andrean beat Evansville Mater Dei 21-9 on Saturday at Lucas Oil Stadium.
The scene was a fitting end to a fall sports season unlike any the Region has seen. Andrean girls soccer, girls volleyball and football all competed for state championships across a span of just 29 days with the latter two claiming titles and the former finishing runners-up.
The 59ers don't consider it a coincidence.
"It's hard to describe," Andrean football coach Chris Skinner said. "I think there's just a culture with the expectation of being excellent at Andrean. Excellent in the classroom, excellent on the playing field. When you're surrounded by people who want to be successful and know how to win, it becomes contagious."
Seventeen IHSAA state championship trophies call Andrean's campus at 5959 Broadway home. Baseball owns seven. Football and softball have three apiece. Volleyball now has two. Girls and boys basketball each have one of their own.
Andrean softball brought the first championship in 1998 before a six-year gap until football's 2004 victory. The titles have rolled in regularly since with Andrean typically competing in the smallest classes in each division.
The recent success kept 59ers Athletic Director Mike Schultz busy over the last month. He doesn't pinpoint it on one or two specific things but instead credits the culture that he said lives among the students and faculty.
"I can tell you that we set the bar very high for our student-athletes," Schultz said. "That's the way our coaches do it. That's the way our kids like it. They want to be challenged. We have outstanding kids, as you can imagine, and great support from our families for the coaches who work tirelessly on and off the field for our students."
Andrean currently enrolls 413 students, and 336 are student-athletes. Sixty percent of the athletes play two sports. Nearly 20% give three a try.
That leads to some challenges.
The lone Andrean basketball gym, for example, is home to five levels of basketball between the boys and girls in addition to volleyball. Baseball and softball each have one field. The soccer practice fields are 20 yards shorter than the game field. The wrestling room is small, even for a small team.
Mia Dainton, a senior captain for the girls soccer team that finished runners-up to Heritage Christian in the Class A finals, said the size of the school leads to just about everyone knowing one another. The training center becomes a mess of athletes across different sports and sometimes becomes the de facto therapy room when things get tough.
"All of us in there are usually pretty stressed out, so it's good to see people in other sports dealing with the same kinds of stress and just talk about things," Dainton said. "It takes a certain kind of person to like Andrean. There have been so many people transfer in and out because it's not for everyone. It's a small school with a supporting family environment where you're going to know and be known by everybody."
The support, Dainton said, comes from coaches, teammates, other athletes and even surprise places. Take for example Denise Maldonado, a theology teacher, who made signs and sent the soccer team emails wishing them well before games.
"We're one family," Dainton said.
"We all have one common goal, and that's to succeed in everything we do whether it's in the classroom, on the court, on the field or wherever," said Majchrowicz, the third of three sisters to attend Andrean. "We're all pushing each other because we all have a common goal to become better people."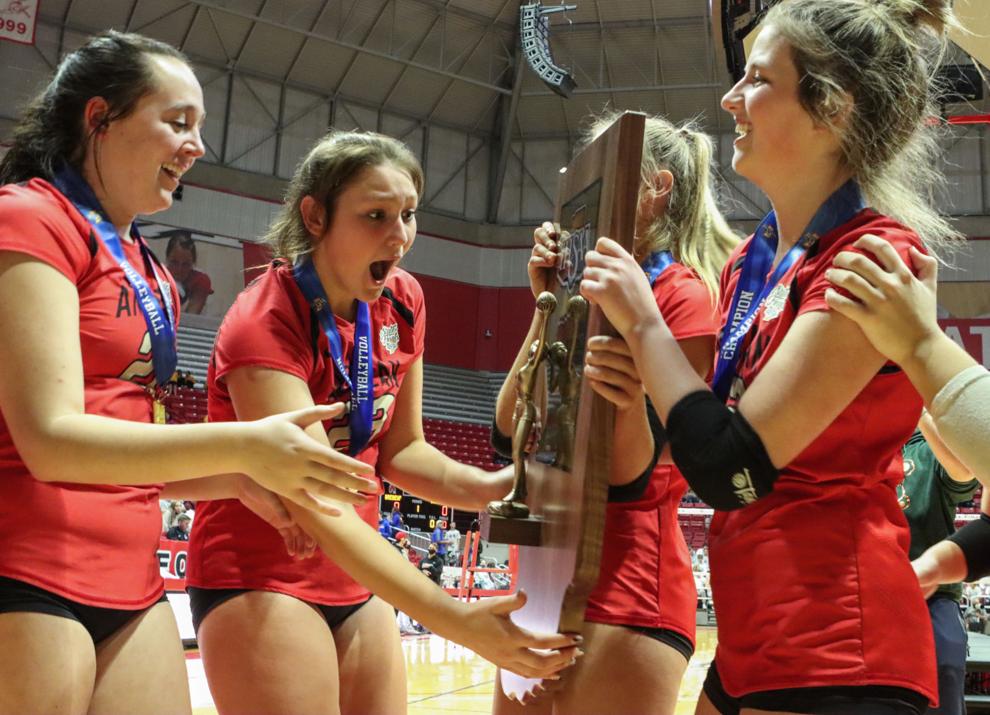 Private schools like Andrean face criticism both publicly and privately for their success in the state finals, especially among the smaller classes, for their abilities to enroll students regardless of where they live. Andrean has students from both Lake and Porter counties in addition to some that come in from across the Illinois border.
Over the last 10 years, 15 of the 25 girls soccer state champions have been private schools. Andrean's two volleyball titles contribute to 18 private school wins across 40 volleyball titles in that same time span. Twenty-six of the last 59 football champions have been private schools.
Andrean volleyball coach Grant Bell and girls soccer coach Jeff Clapman both hear but don't understand the criticism. There are misconceptions out there, they say, that they go to the various middle schools and approach players to join Andrean when that simply is not the case.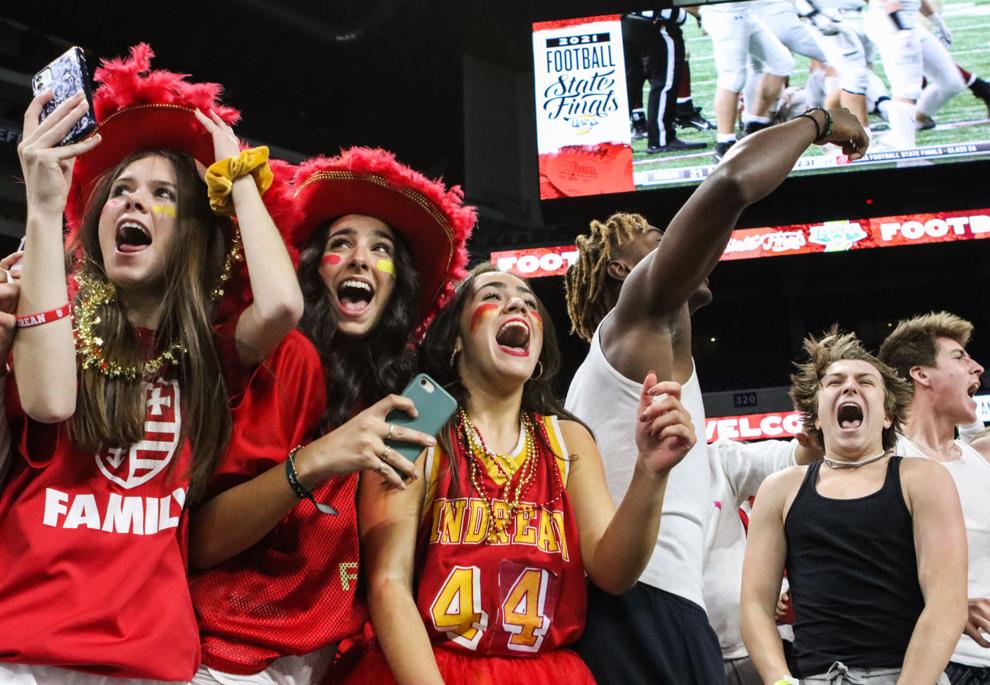 Andrean draws students from across the Diocese of Gary, first and foremost, but also adds players from public schools who want the academic rigors and opportunities the 59ers can offer if they can also afford the $9,450 tuition.
"Public schools want to compete against us because they want good competition," Schultz said. "We want to play the bigger schools, but sometimes it's not a mutual feeling because in their minds it is sometimes a lose-lose situation to win against a small school (as expected) or lose."
Coming to Andrean is a choice, Bell said. What the kids do when they get there is up to them.
"We're all here to do something special," said Bell, who has six sectional titles and two state championships across six seasons. "We've got that winning attitude because we're all out here battling through every day. I feel like we've got an 'X,' or a target, on us because we're a private school that kids go to. It's just a winning culture. I don't know how to define it."
Clapman echoed Bell's thoughts but added that a winning culture doesn't even necessarily require winning. His players graduate as complete young women who are ready to lead, he said, and he takes pride in that because the players themselves helped create that.
"At Andrean there's a place for everybody," he said. "It goes back to accepting our differences, appreciating our differences and developing those differences. Not everybody is going to be a varsity starter or top goal scorer but if you put in the work you can be a part of our family. We will have a place for you."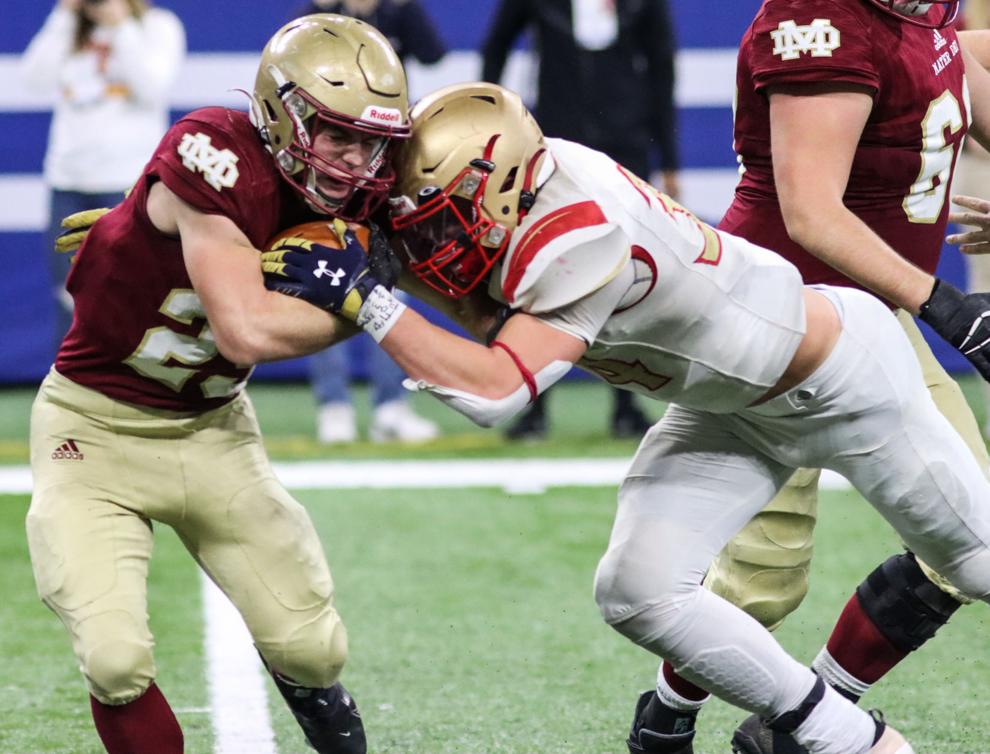 After accepting individual medals and posing for pictures in the end zone with their new state championship trophy in hand, Andrean's coaches directed their players toward the stands where their classmates waited.
"It's time to sing," multiple coaches said.
So sing they did, swaying arm and arm to the words of the 59ers Alma Mater.
"It's Andrean," senior wide receiver Robby Ballentine said. "We just breed winners, I guess."
Gallery: Andrean wins Class 2A football state championship over Evansville Mater Dei
2A football state championship: Andrean vs. Evansville Mater Dei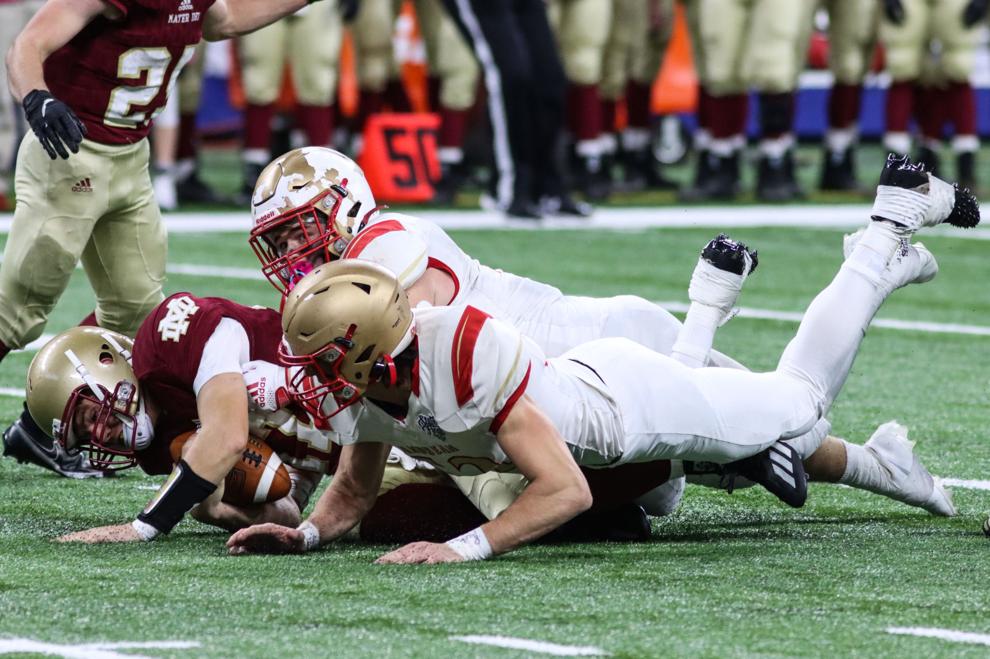 2A football state championship: Andrean vs. Evansville Mater Dei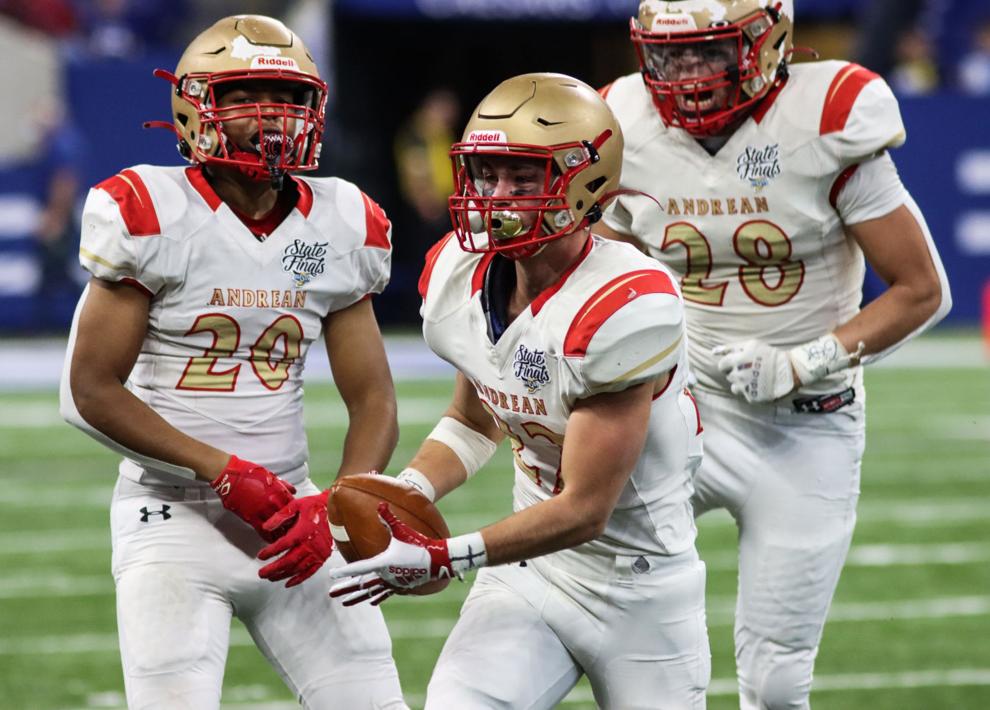 2A football state championship: Andrean vs. Evansville Mater Dei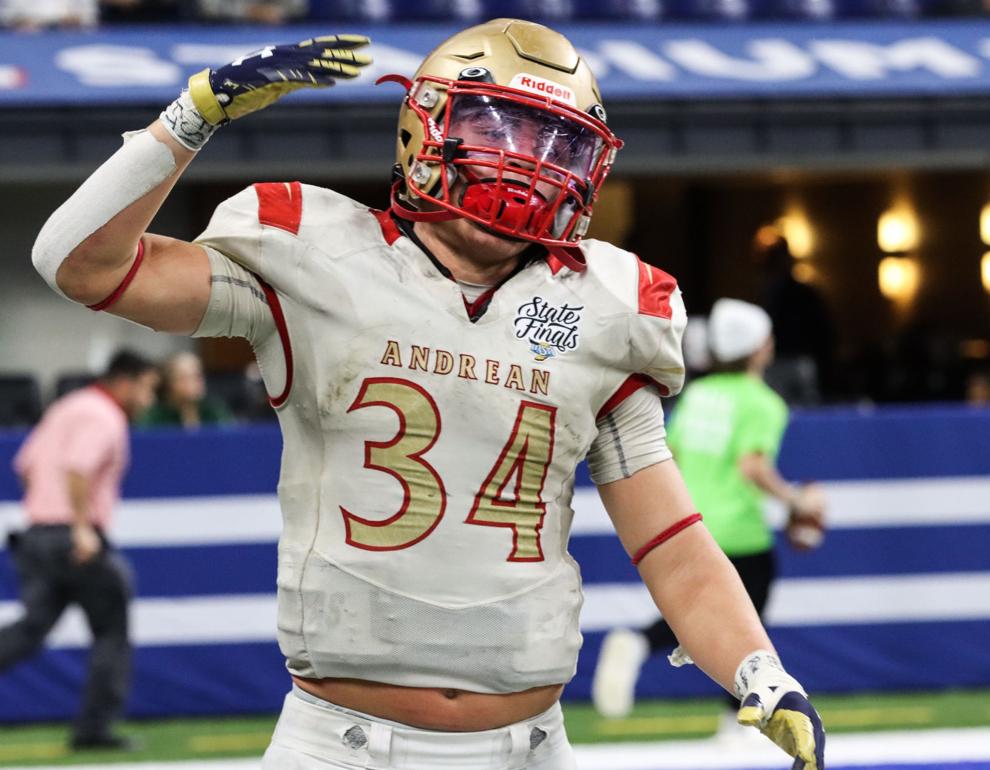 2A football state championship: Andrean vs. Evansville Mater Dei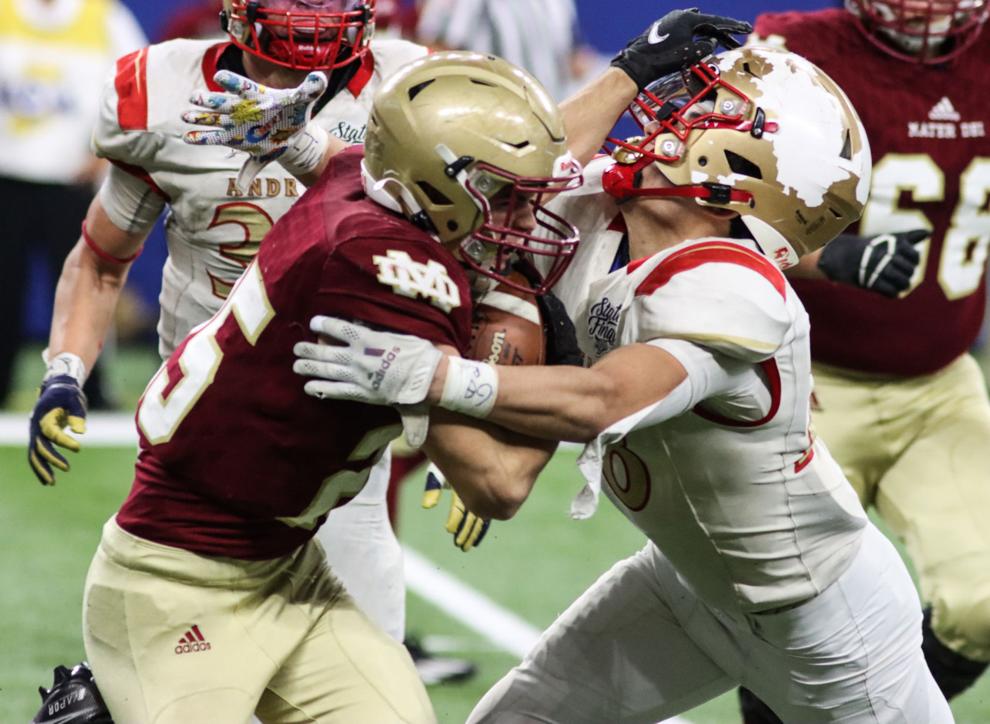 2A football state championship: Andrean vs. Evansville Mater Dei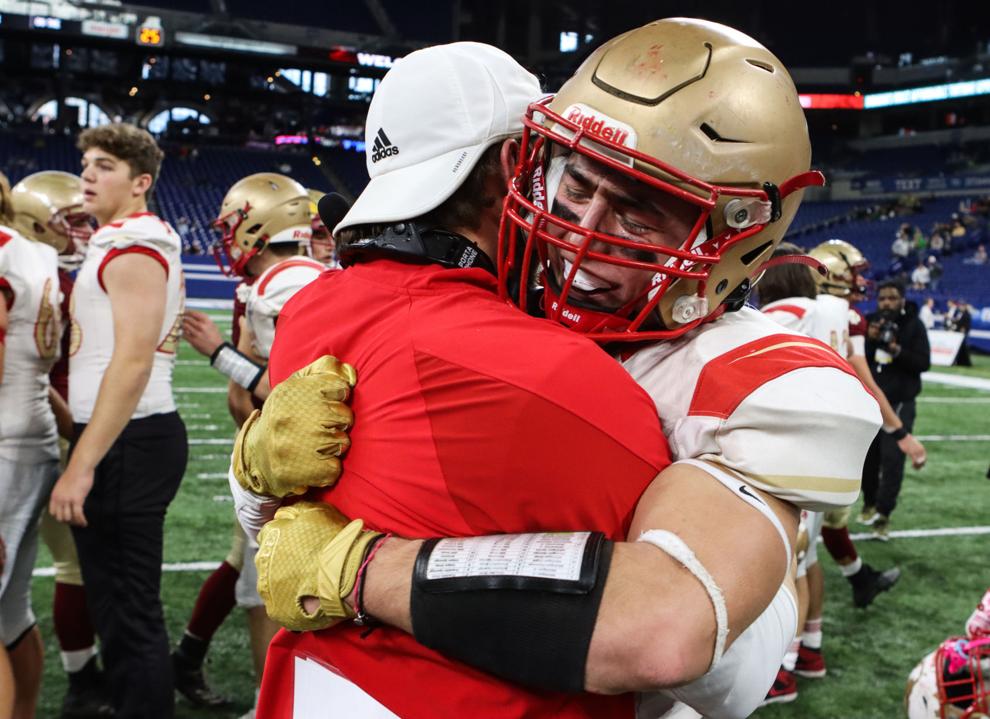 2A football state championship: Andrean vs. Evansville Mater Dei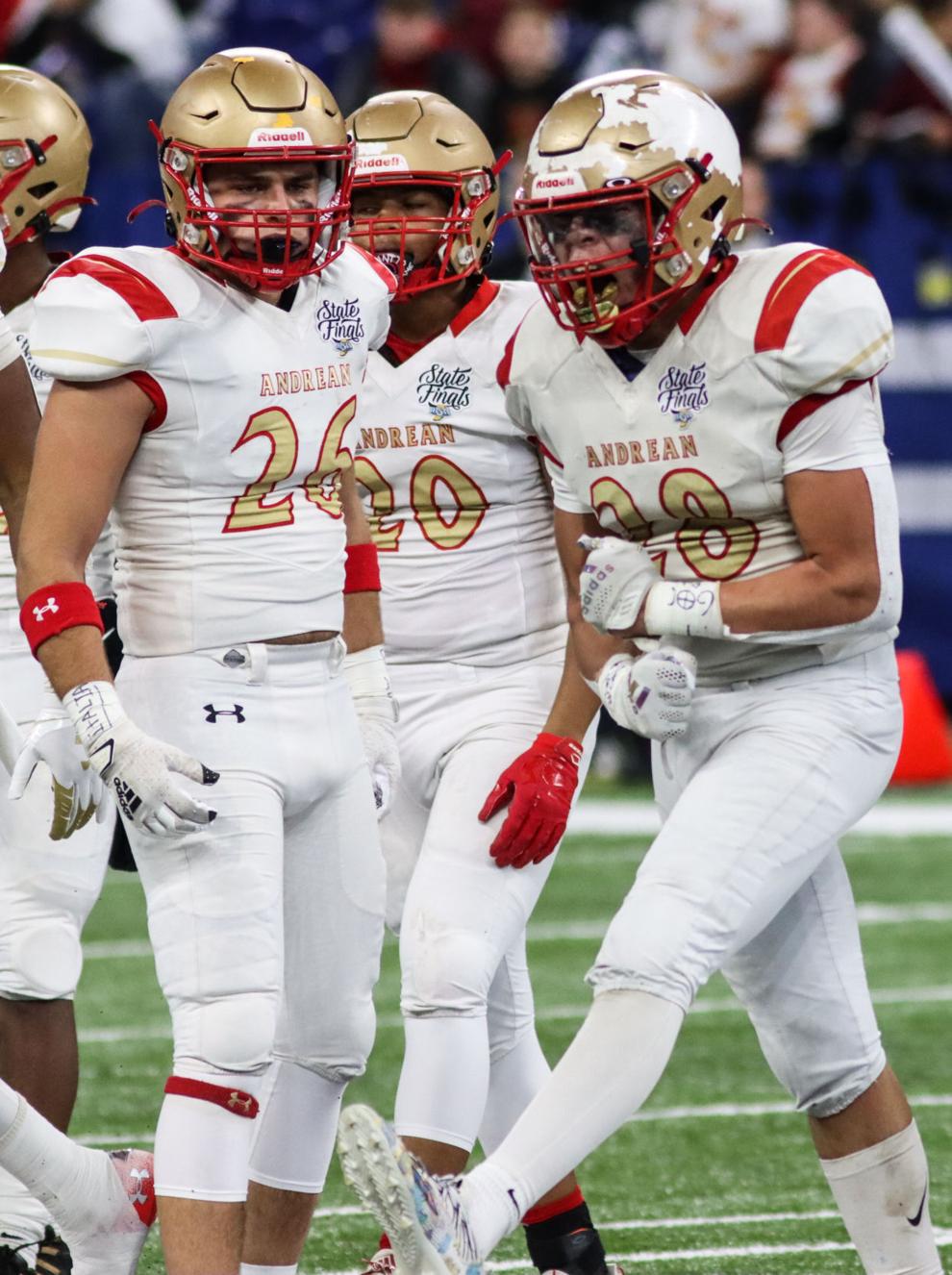 2A football state championship: Andrean vs. Evansville Mater Dei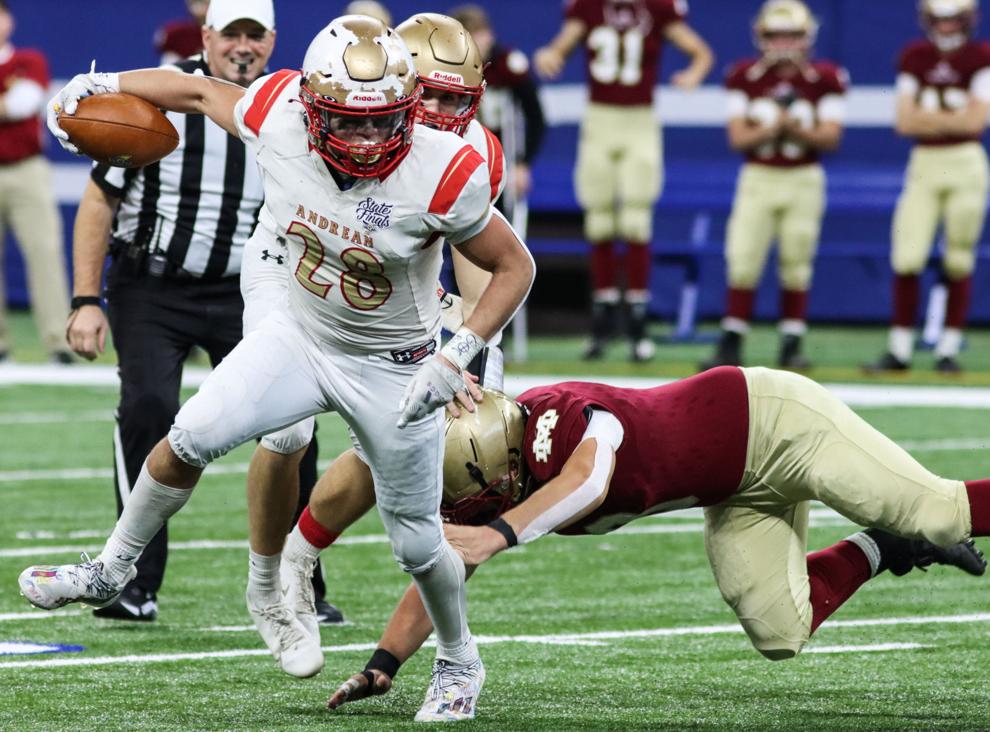 2A football state championship: Andrean vs. Evansville Mater Dei
2A football state championship: Andrean vs. Evansville Mater Dei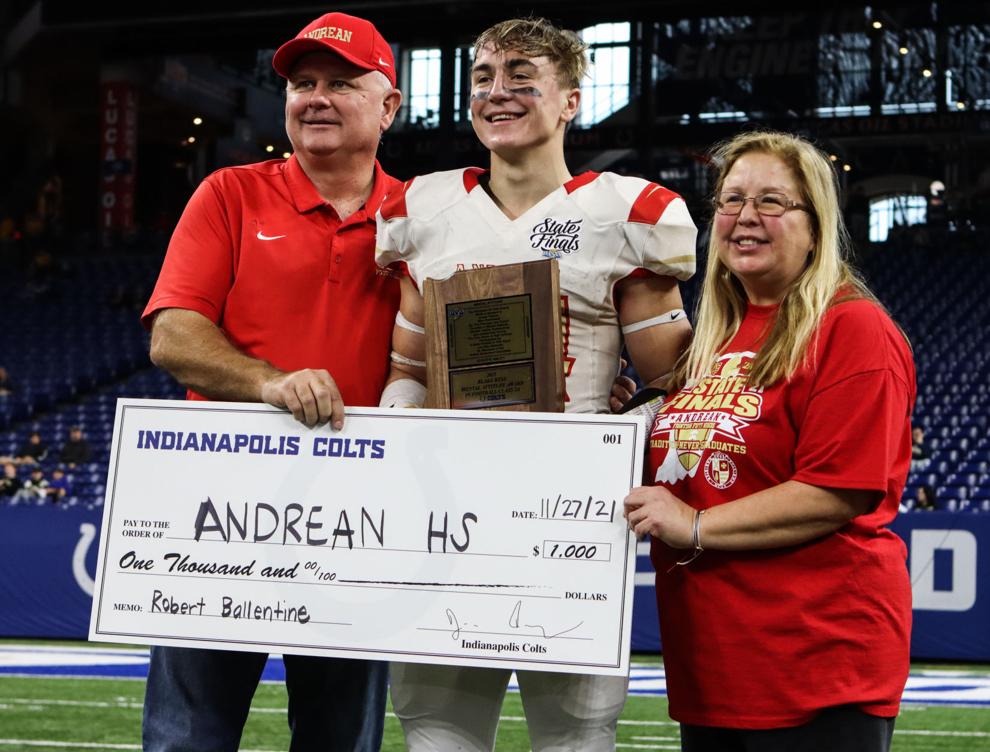 2A football state championship: Andrean vs. Evansville Mater Dei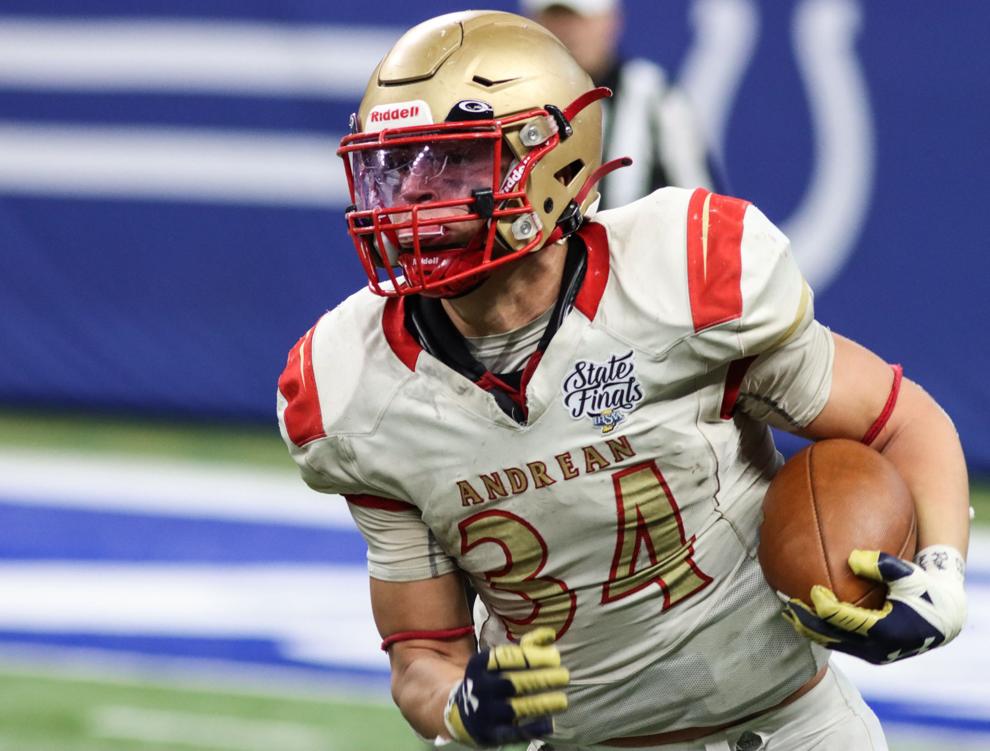 2A football state championship: Andrean vs. Evansville Mater Dei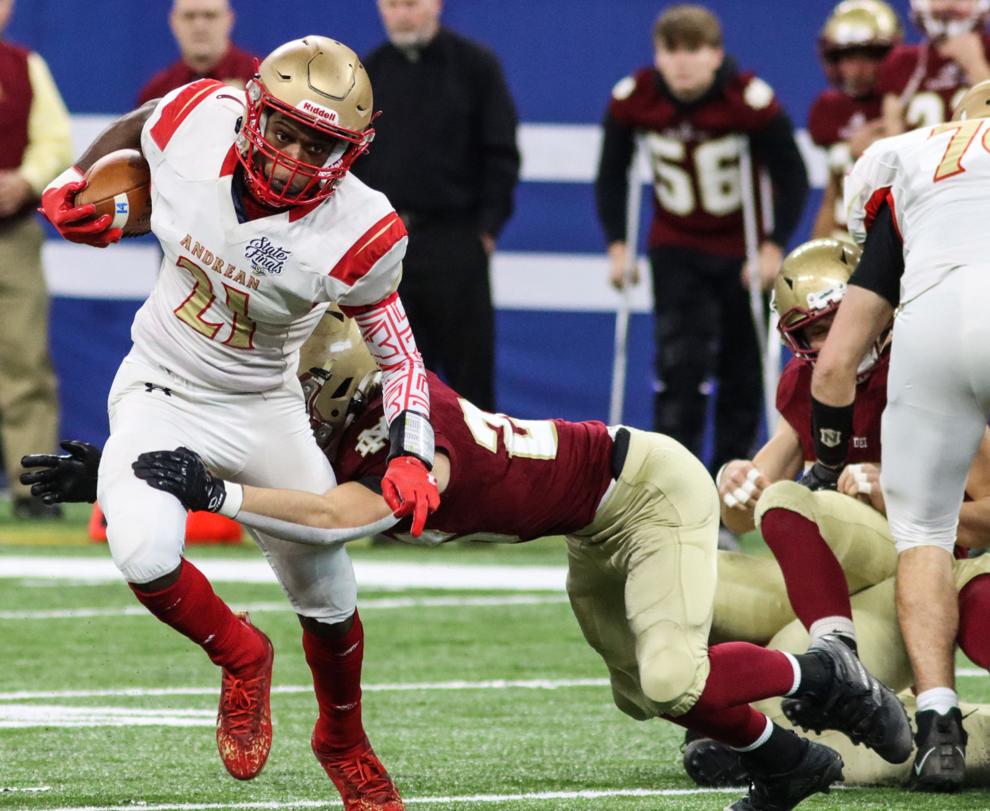 2A football state championship: Andrean vs. Evansville Mater Dei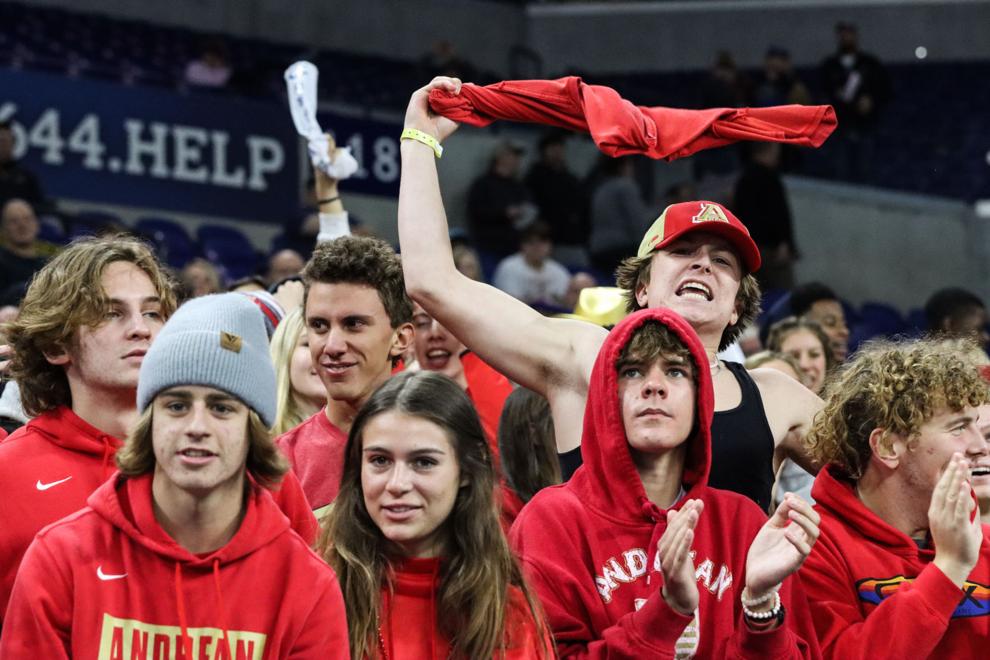 2A football state championship: Andrean vs. Evansville Mater Dei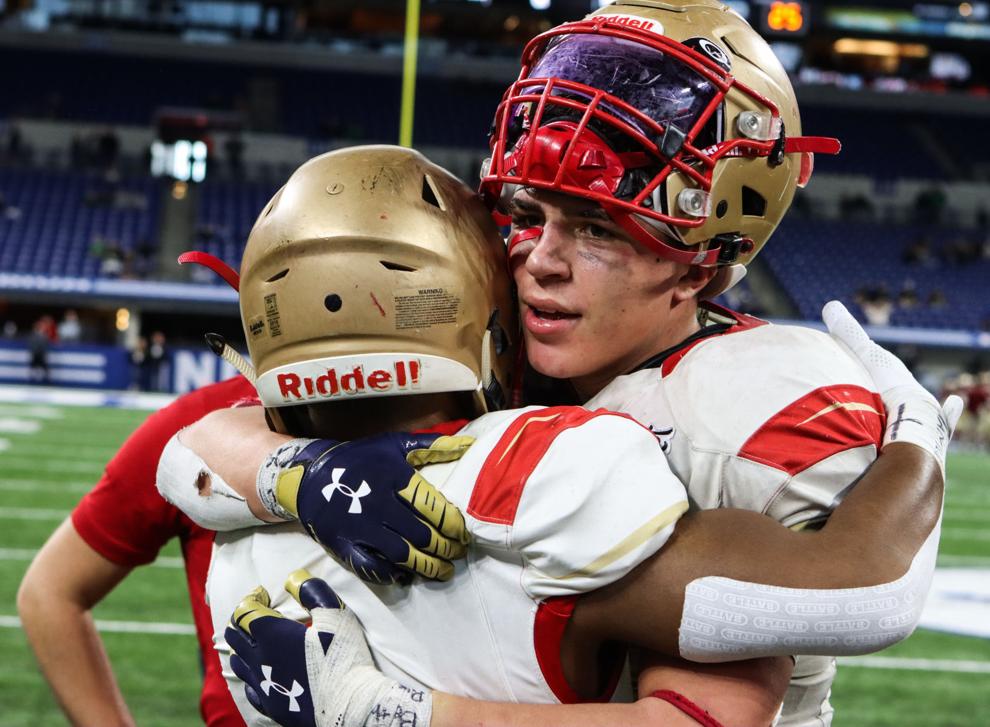 2A football state championship: Andrean vs. Evansville Mater Dei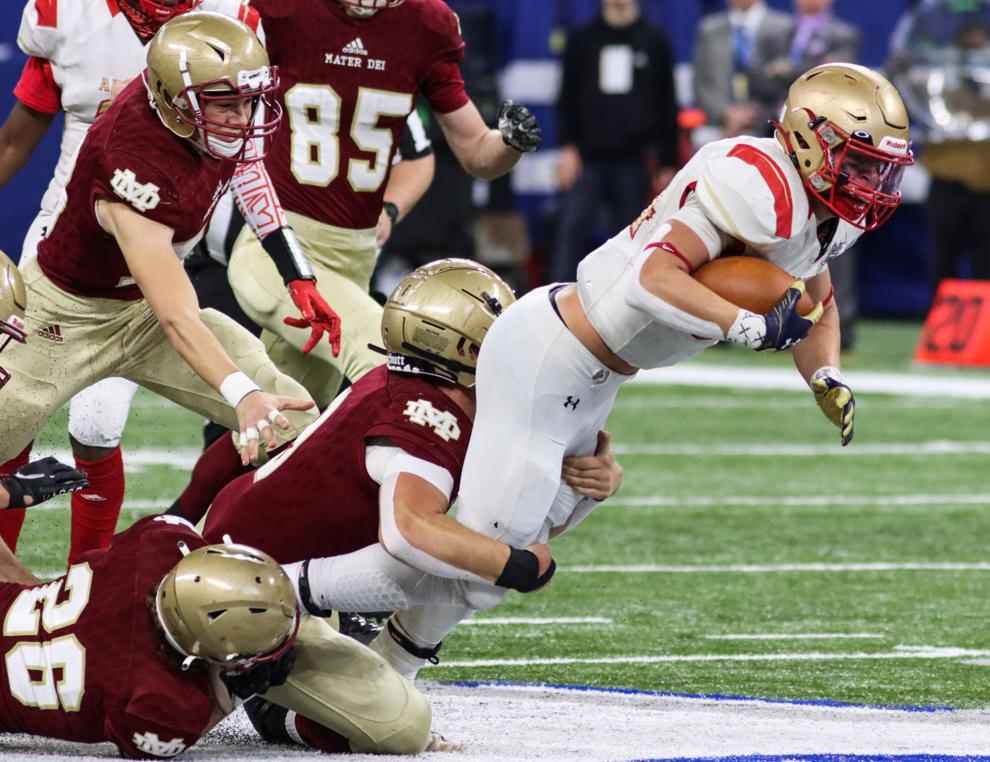 2A football state championship: Andrean vs. Evansville Mater Dei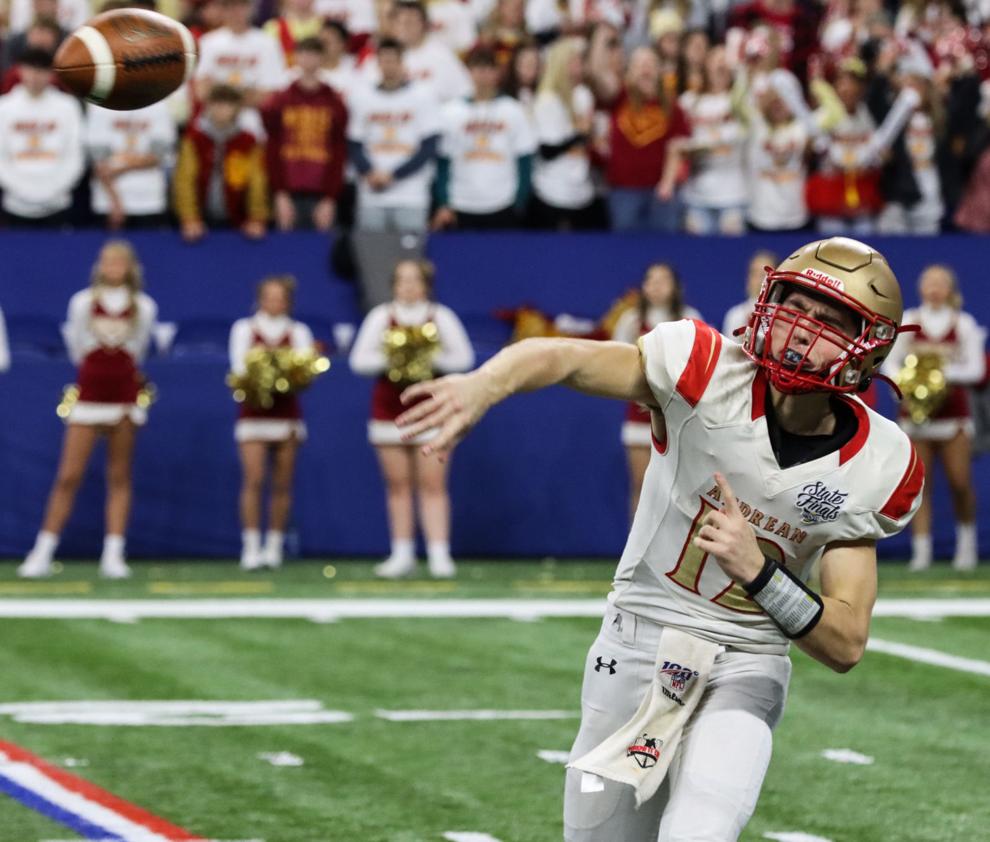 2A football state championship: Andrean vs. Evansville Mater Dei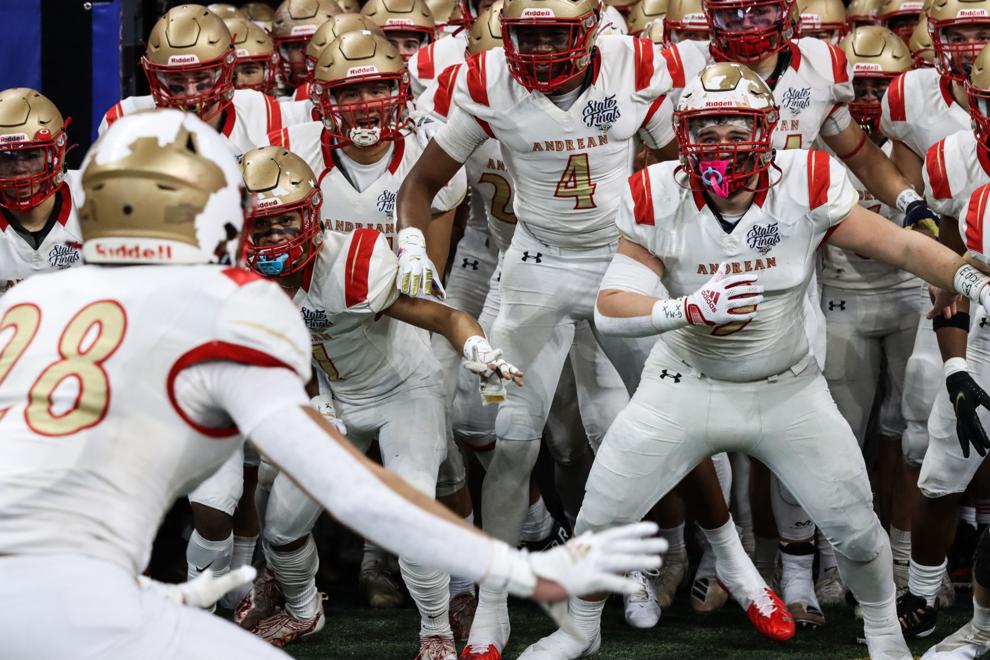 2A football state championship: Andrean vs. Evansville Mater Dei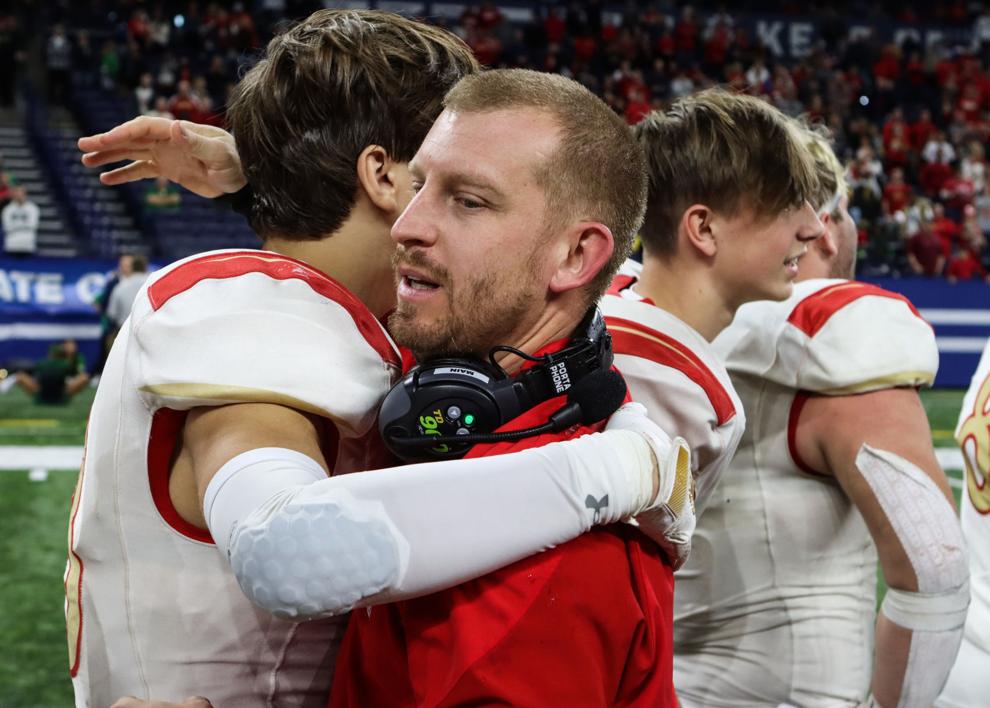 2A football state championship: Andrean vs. Evansville Mater Dei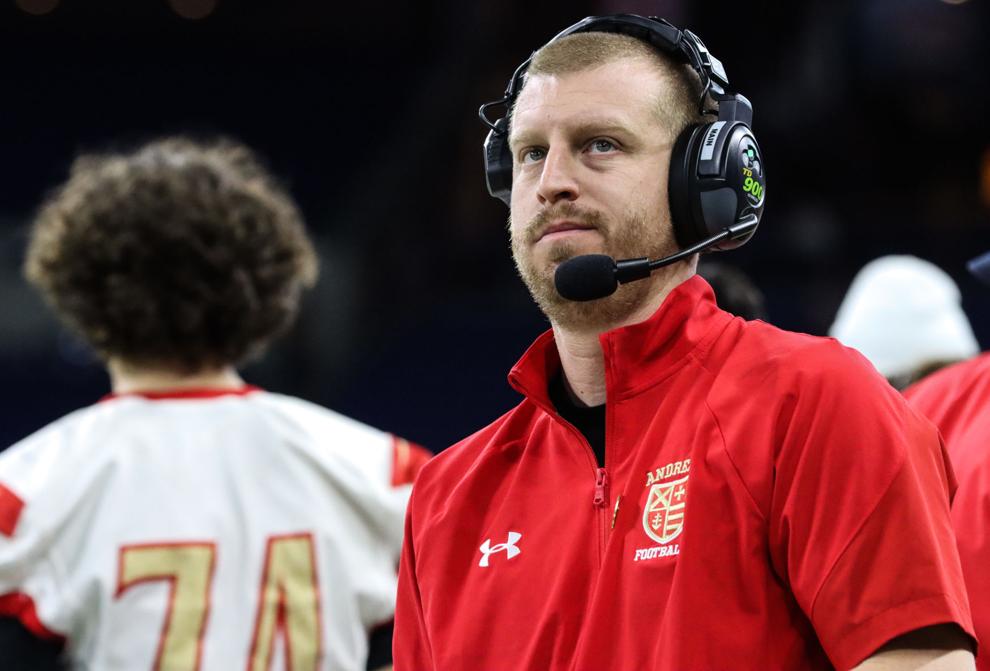 2A football state championship: Andrean vs. Evansville Mater Dei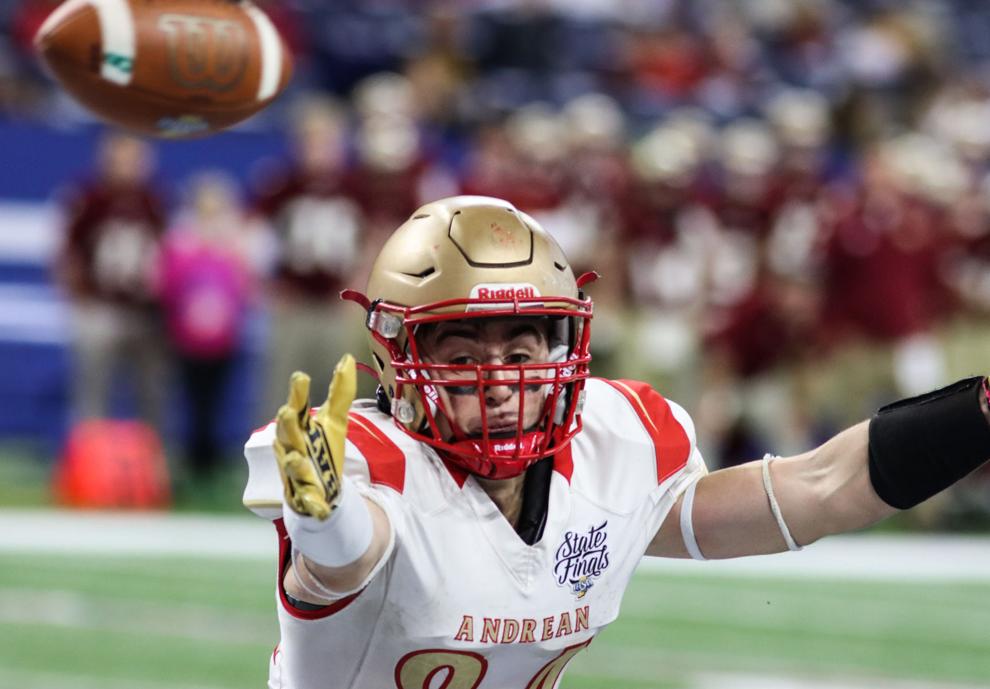 2A football state championship: Andrean vs. Evansville Mater Dei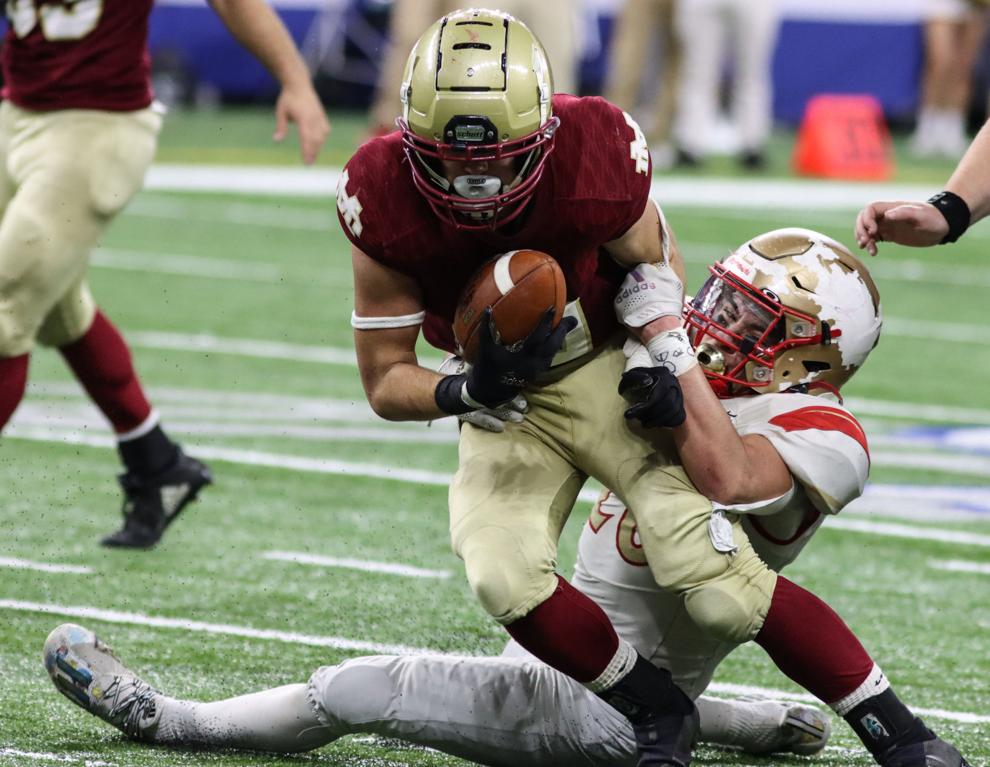 2A football state championship: Andrean vs. Evansville Mater Dei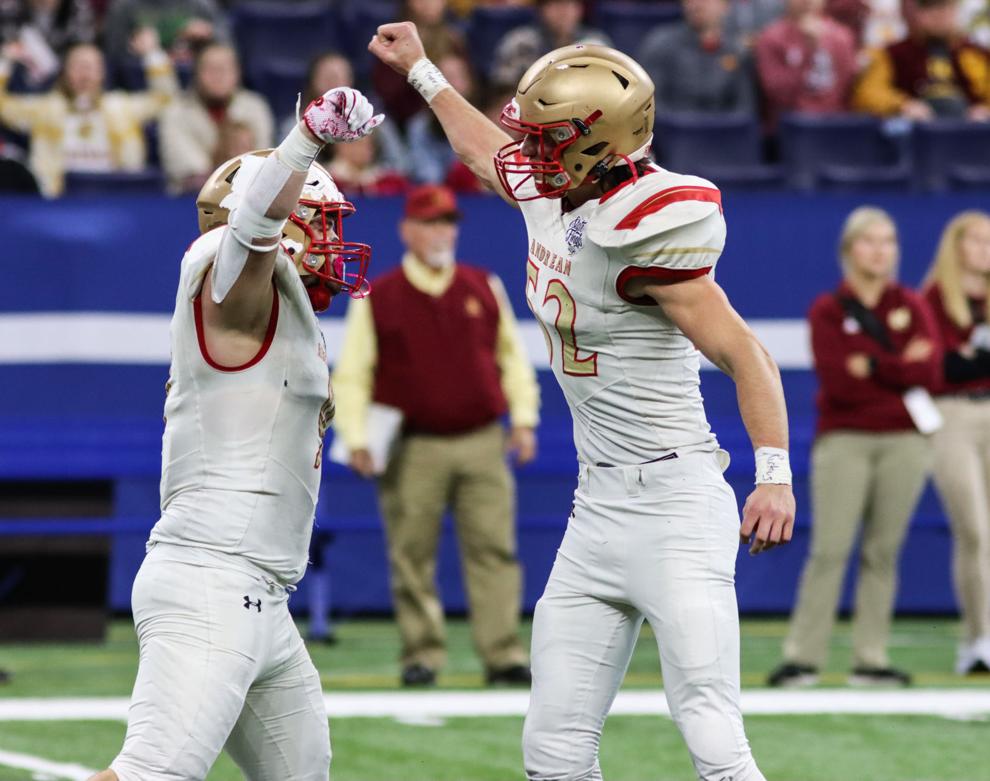 2A football state championship: Andrean vs. Evansville Mater Dei
2A football state championship: Andrean vs. Evansville Mater Dei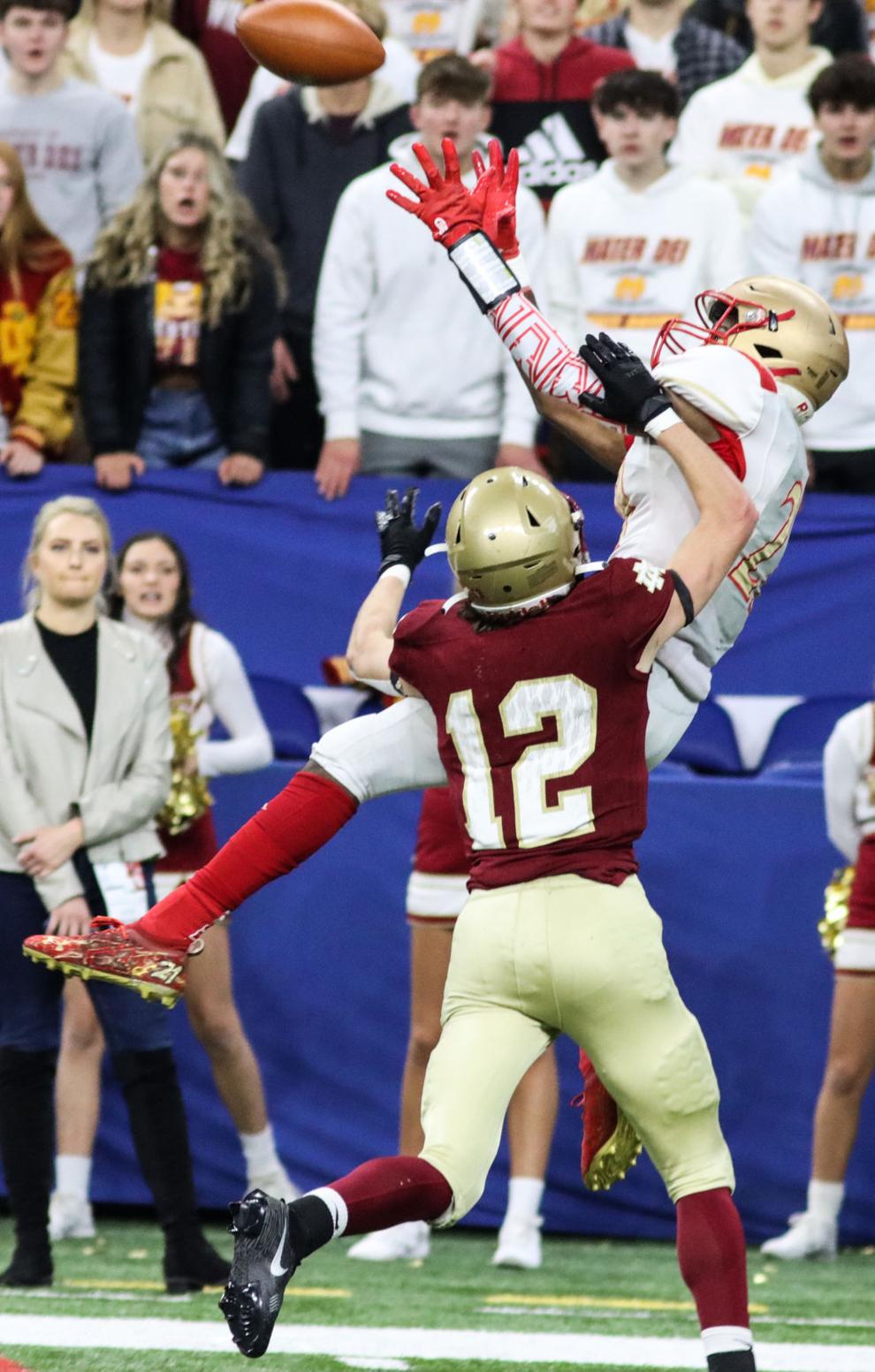 2A football state championship: Andrean vs. Evansville Mater Dei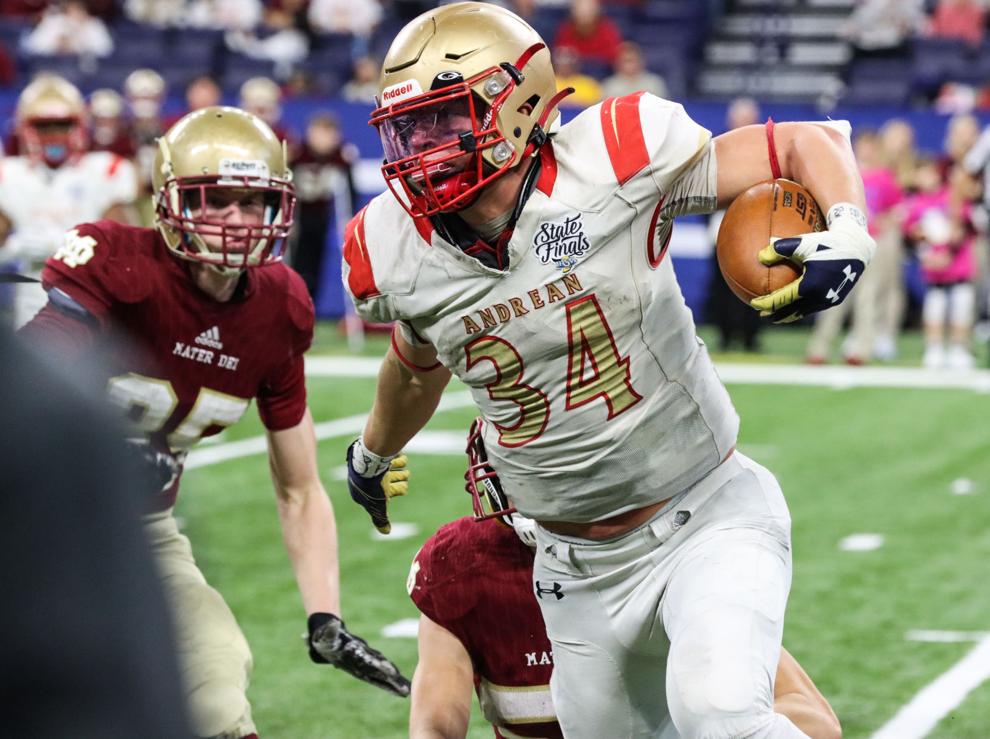 2A football state championship: Andrean vs. Evansville Mater Dei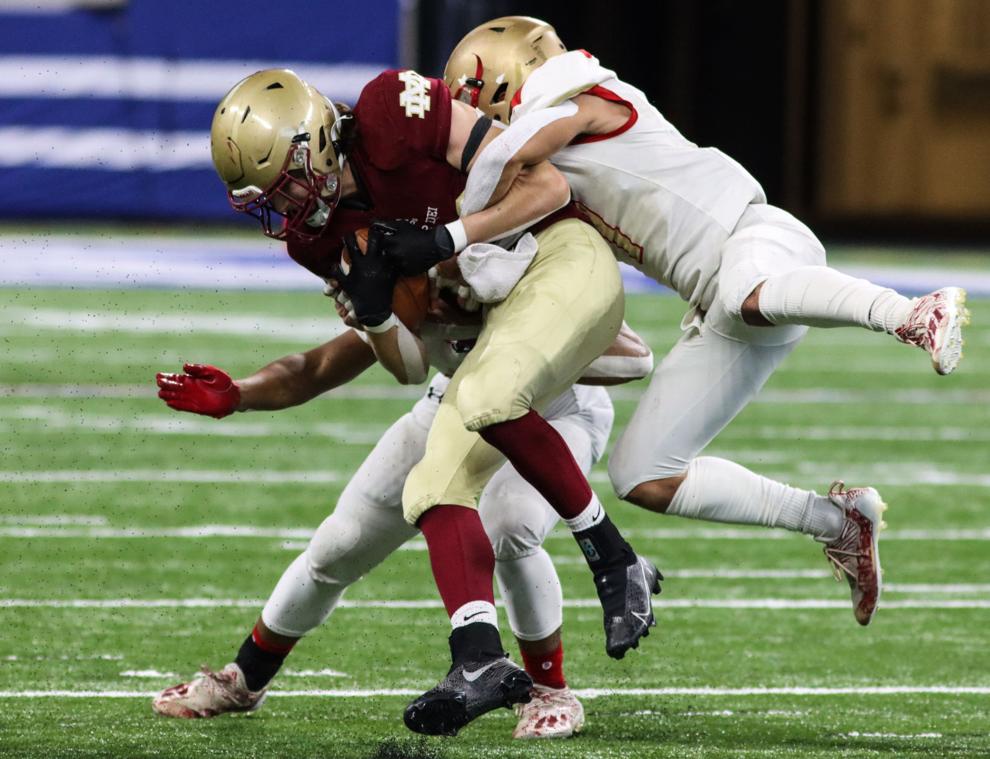 2A football state championship: Andrean vs. Evansville Mater Dei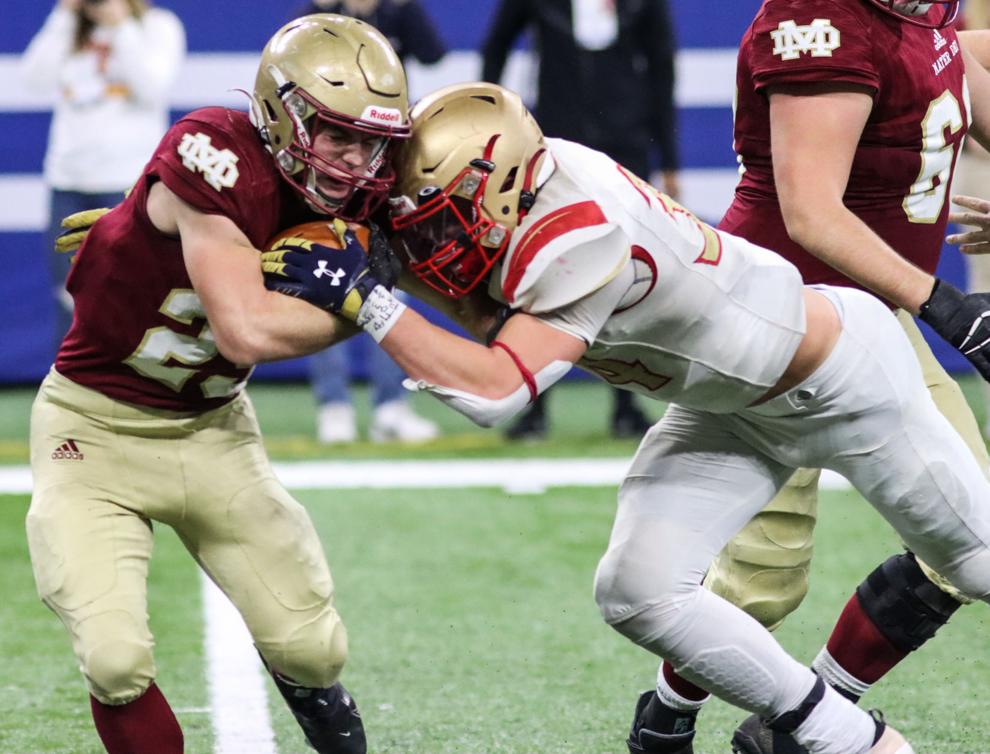 2A football state championship: Andrean vs. Evansville Mater Dei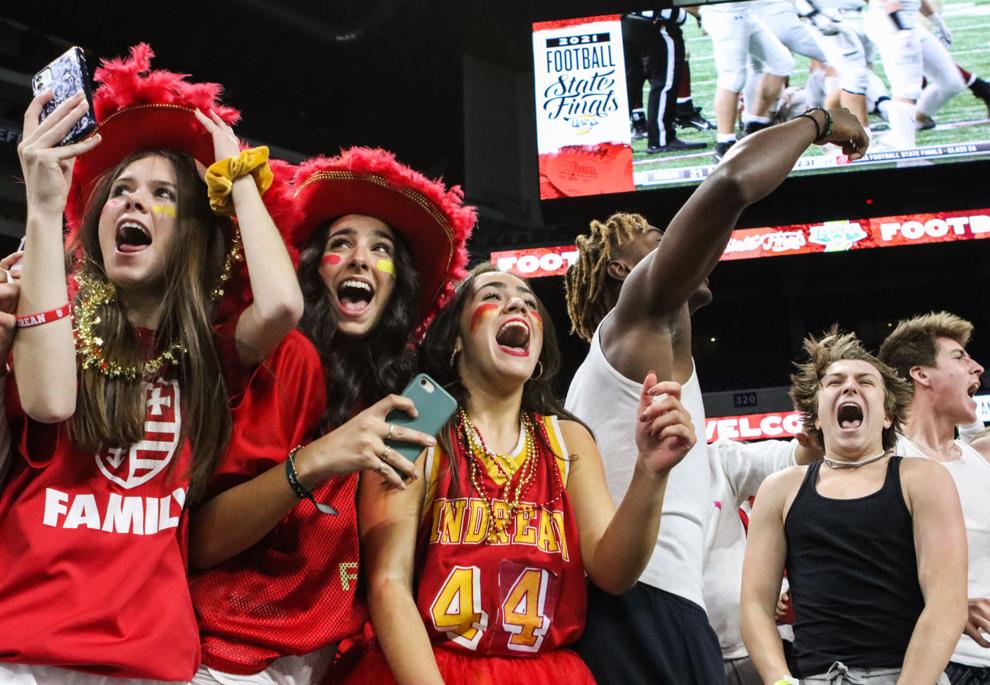 2A football state championship: Andrean vs. Evansville Mater Dei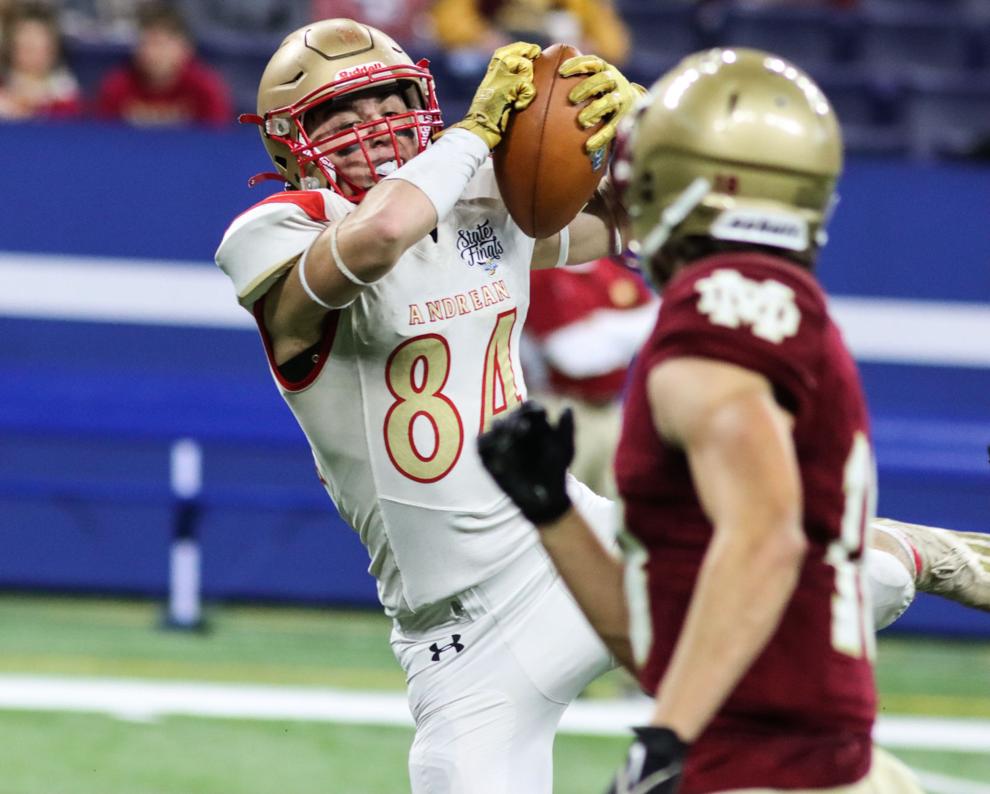 Meet the 2021 state-bound Andrean 59ers football team
1. Alonzo Paul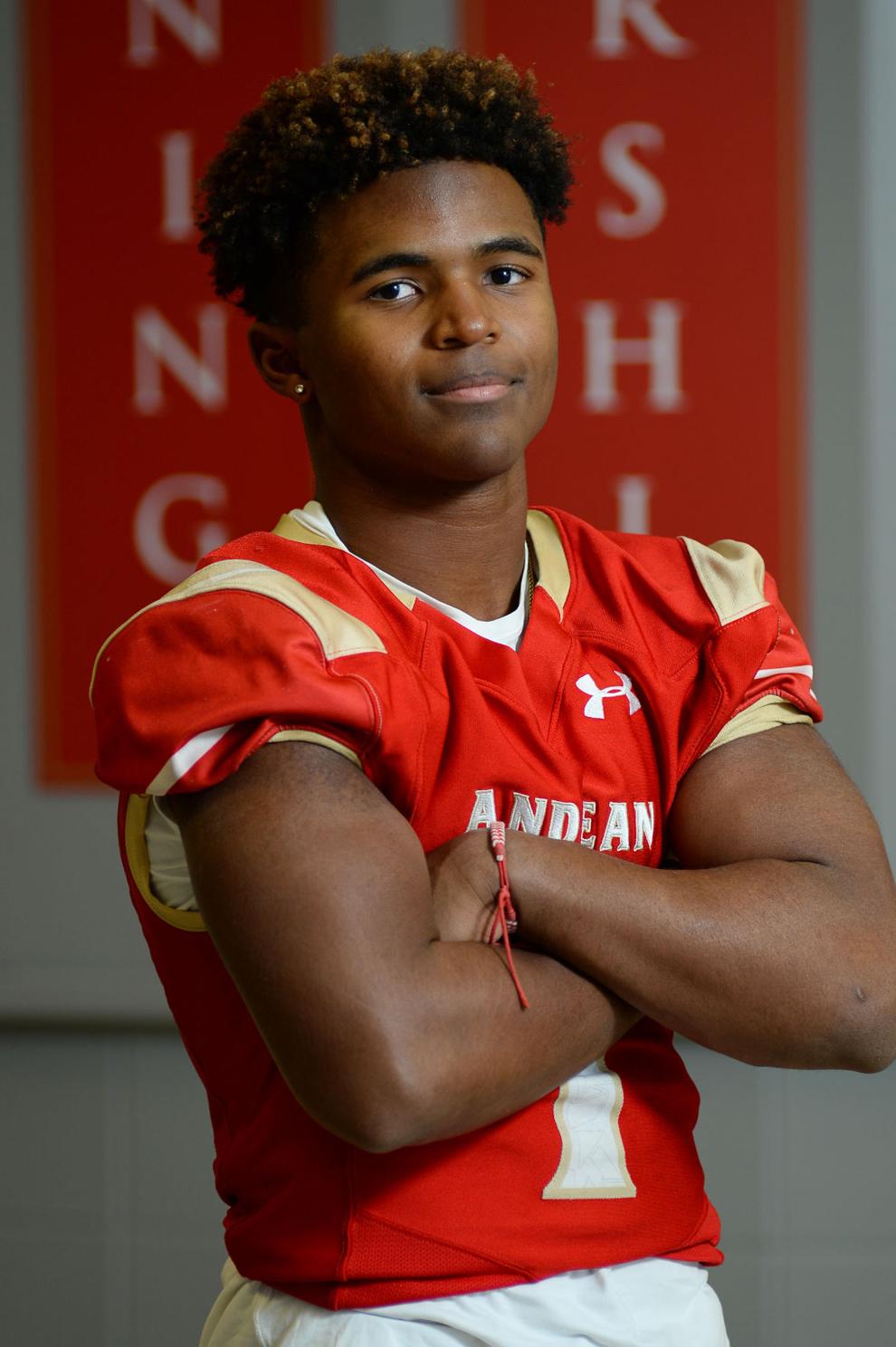 2. Trey Stephens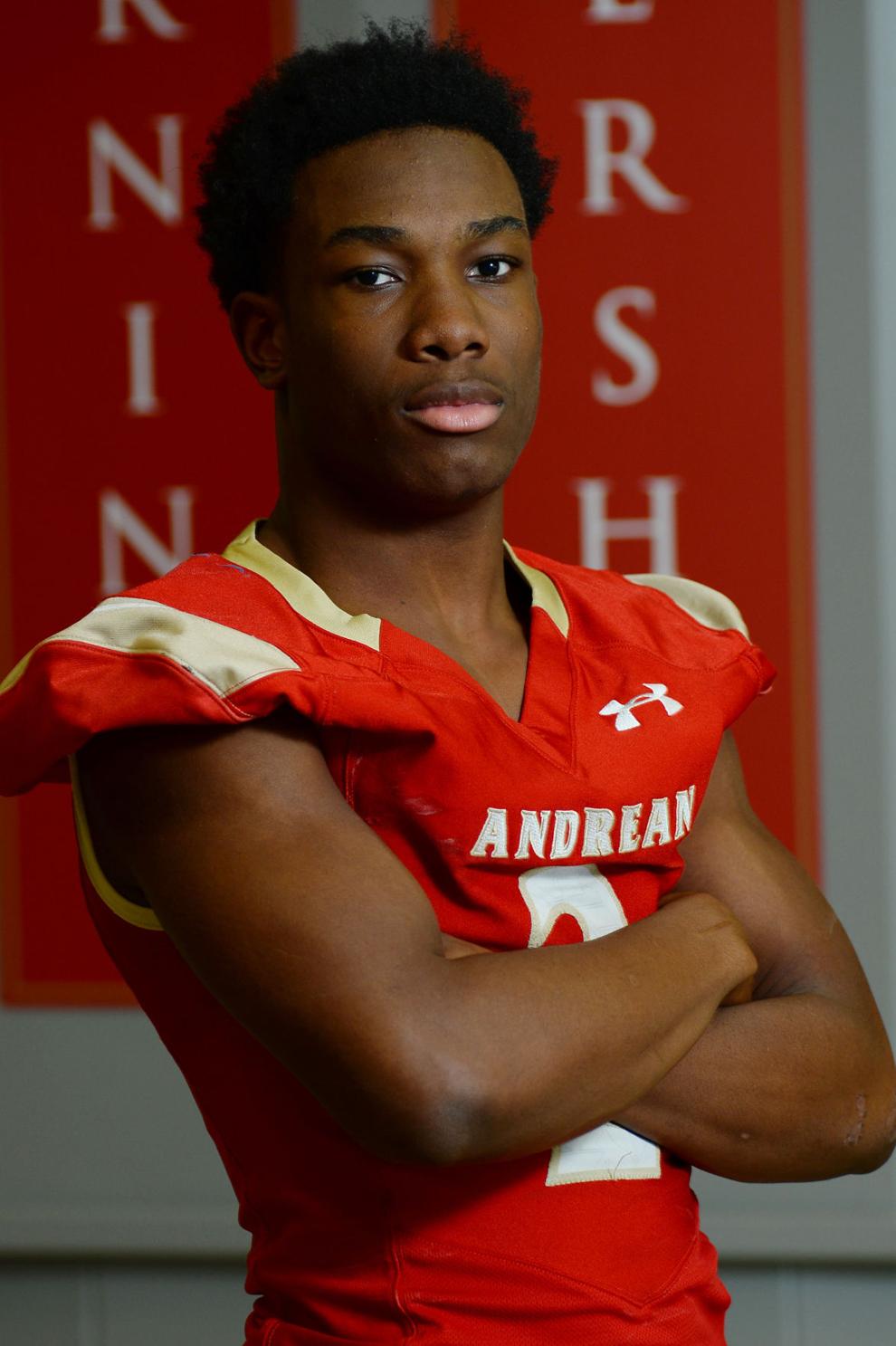 4. Dh'Mari Wright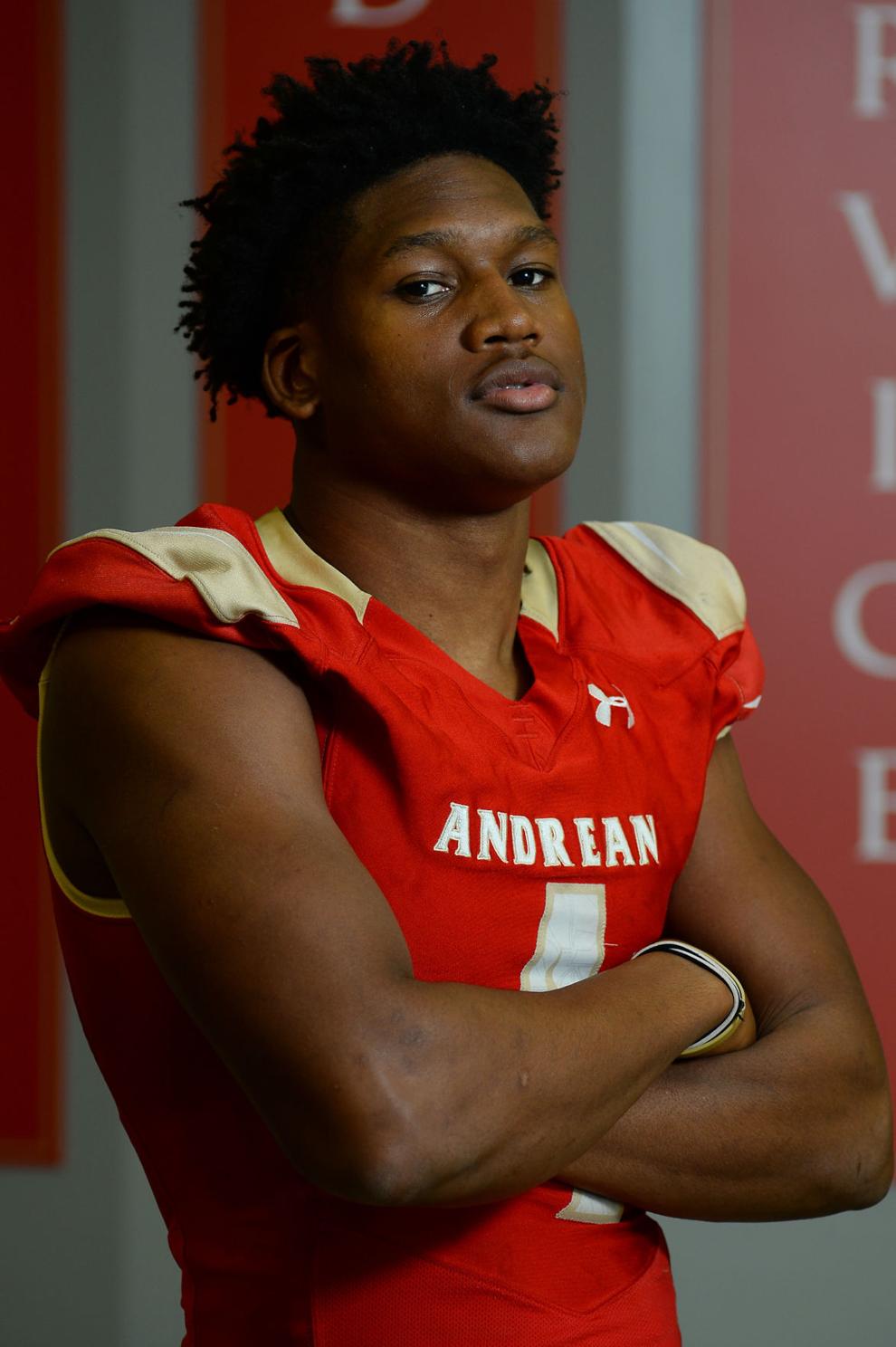 6. Jacob Jones
7. Billy Jones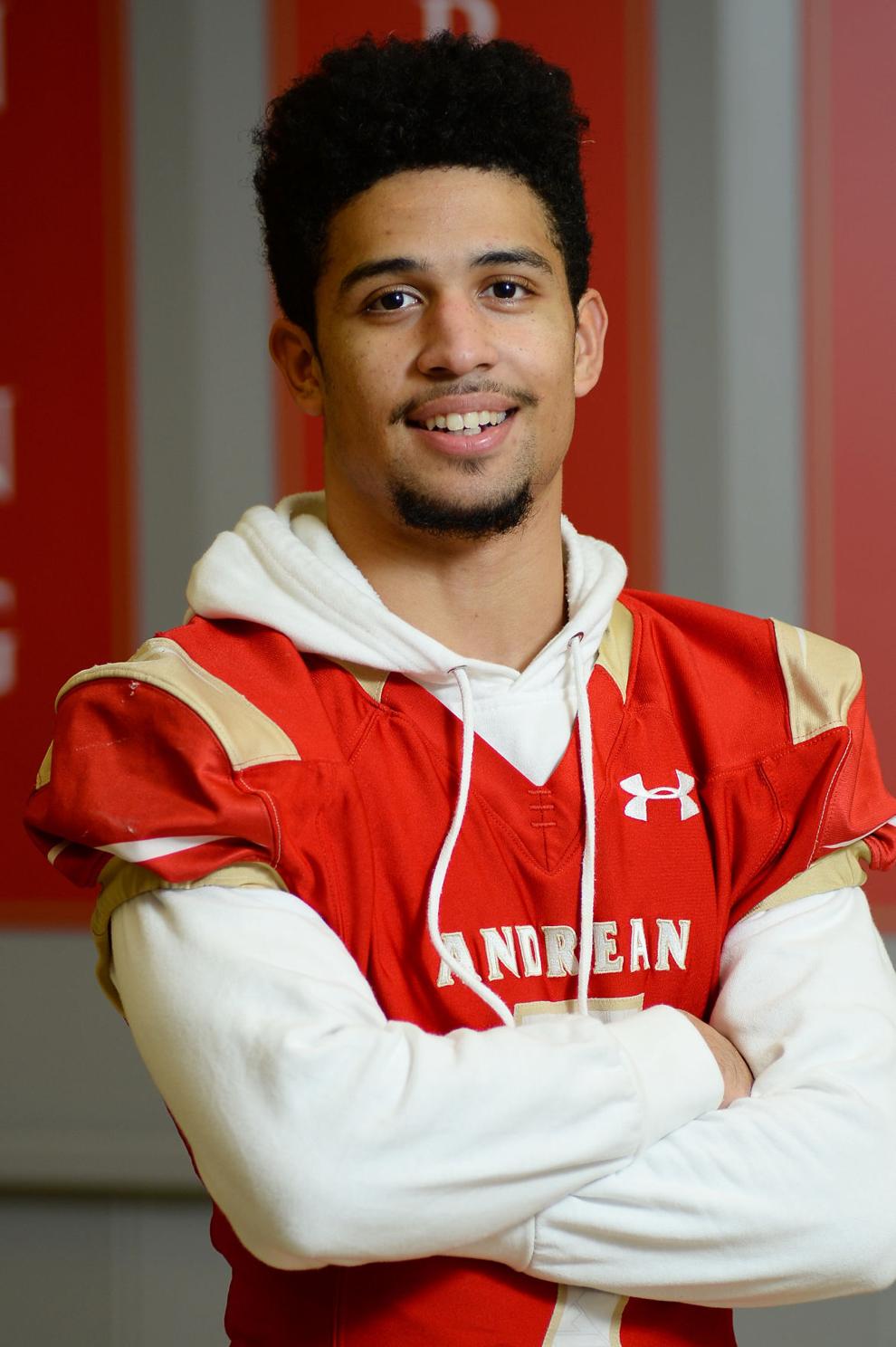 9. Dominic DiTola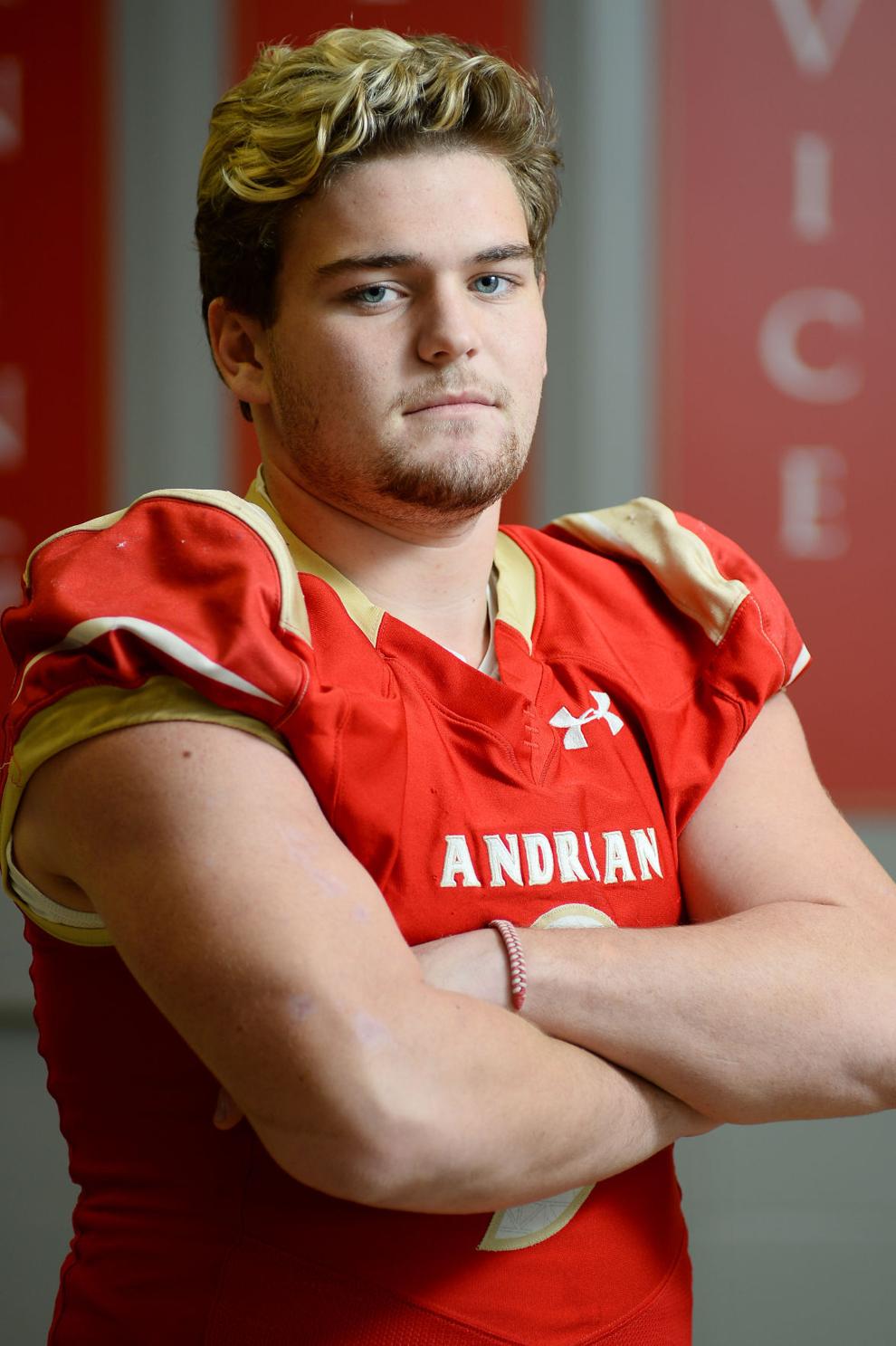 12. Scott Ballentine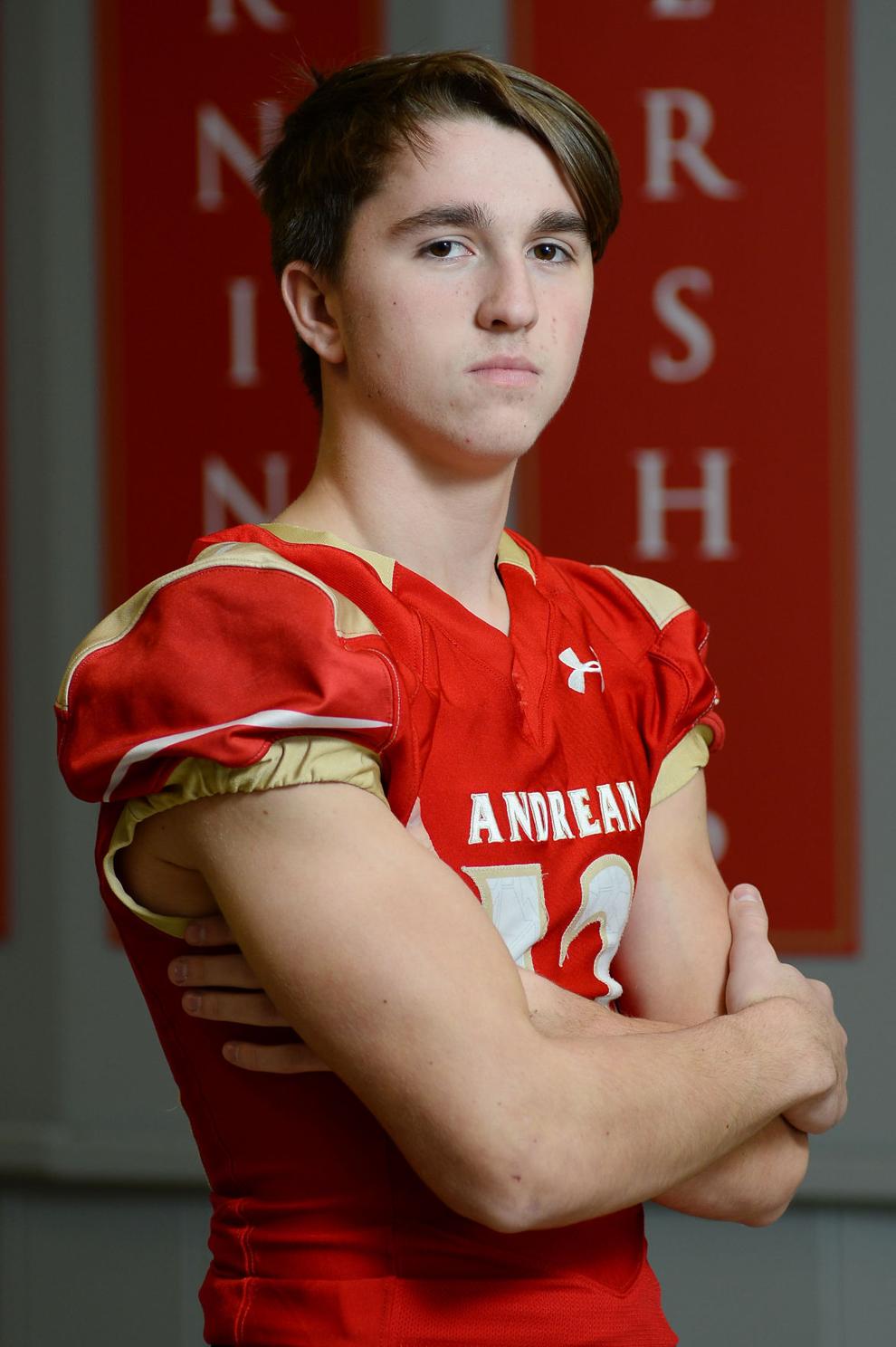 17. Danny O'Shea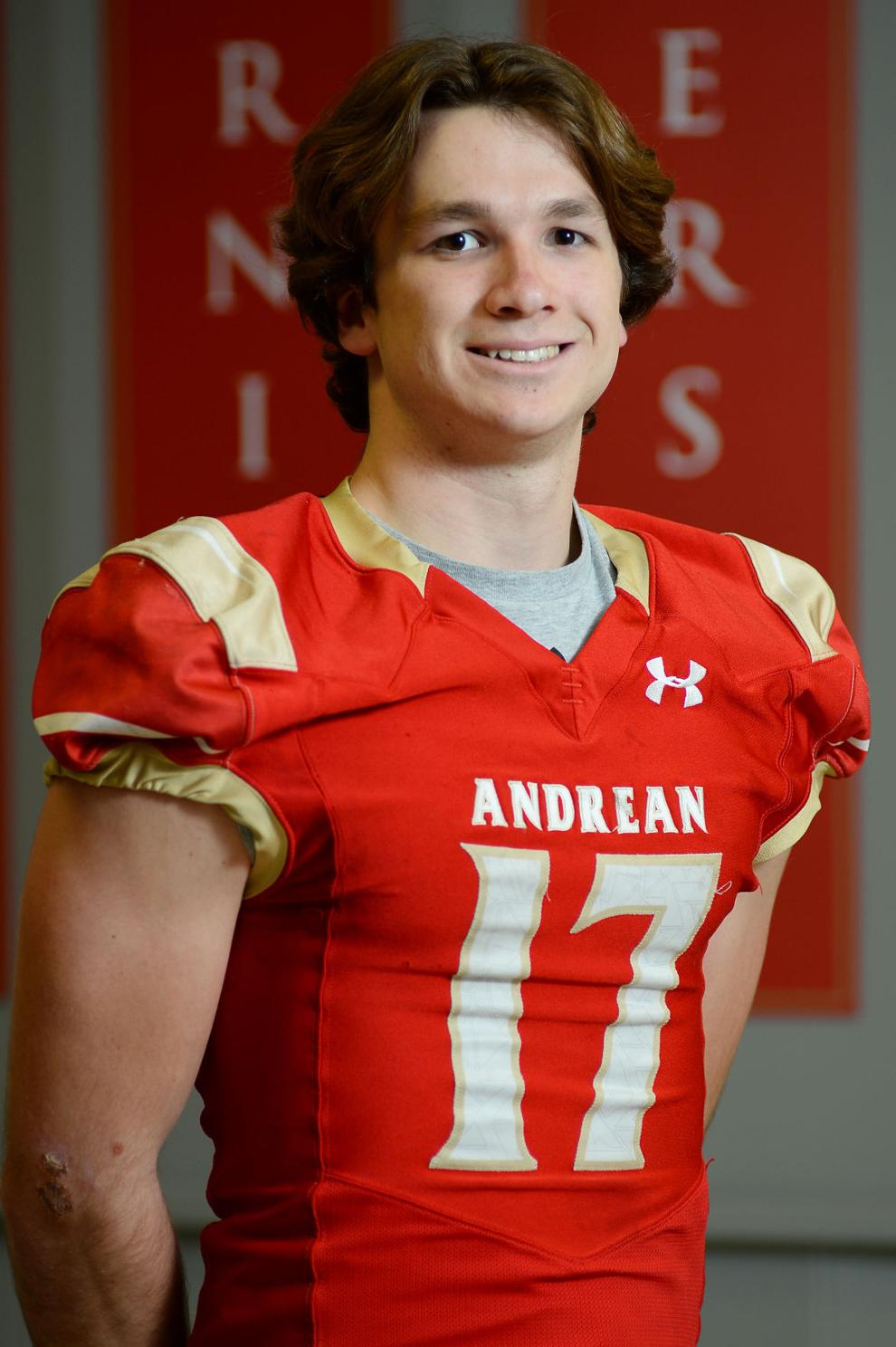 20. Antonio Barnes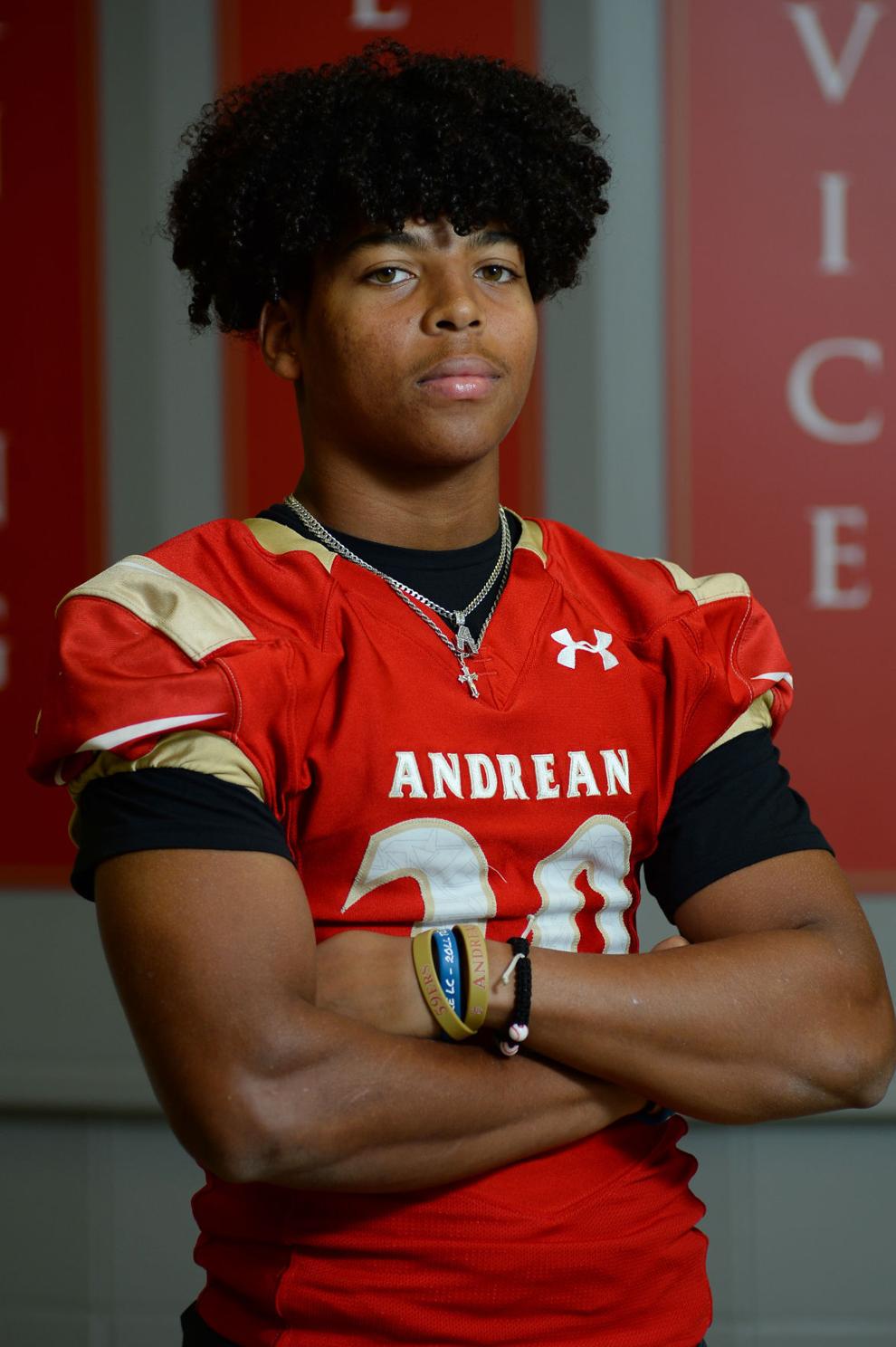 21. Patrick Clacks III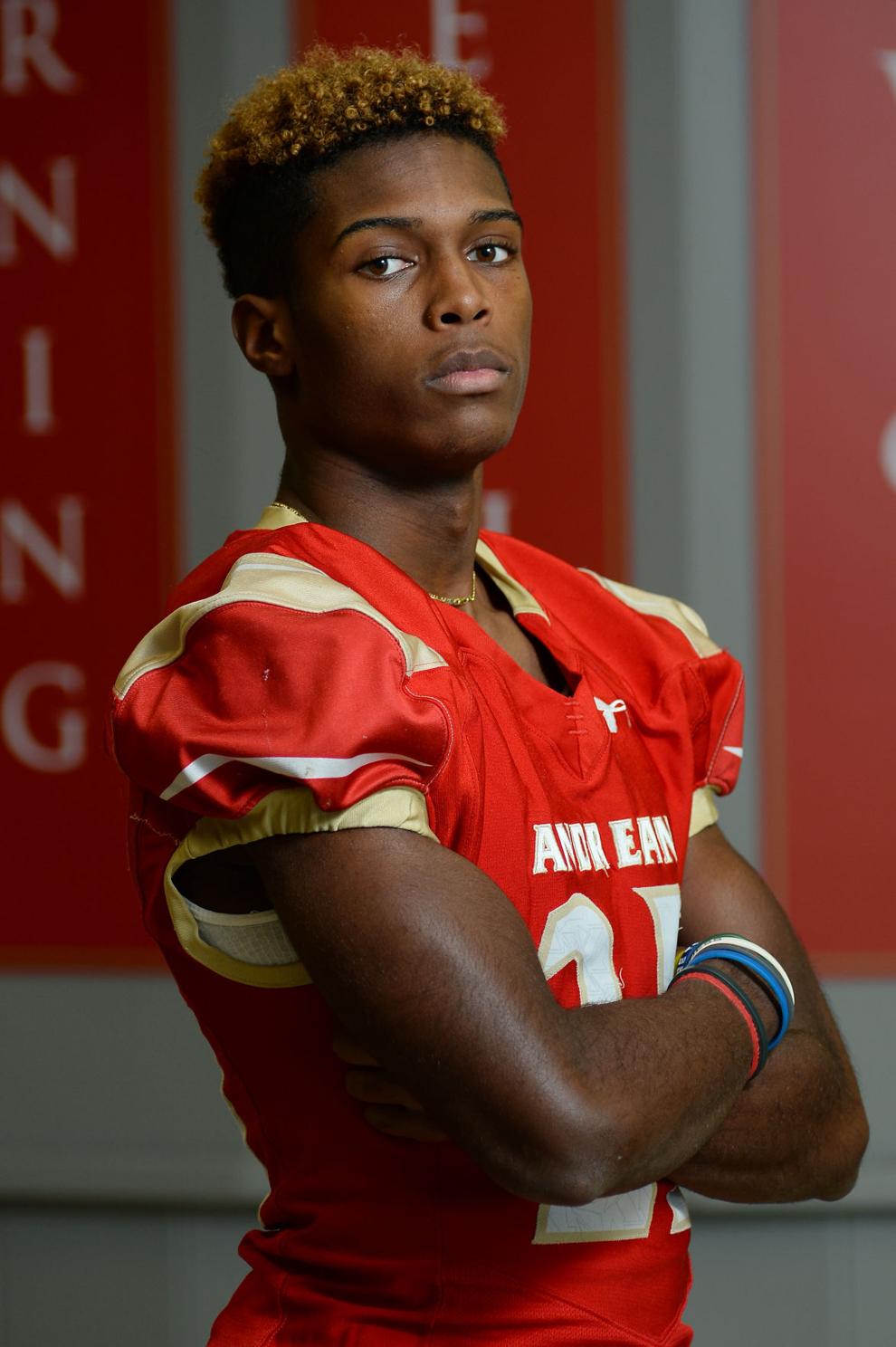 22. James Mantel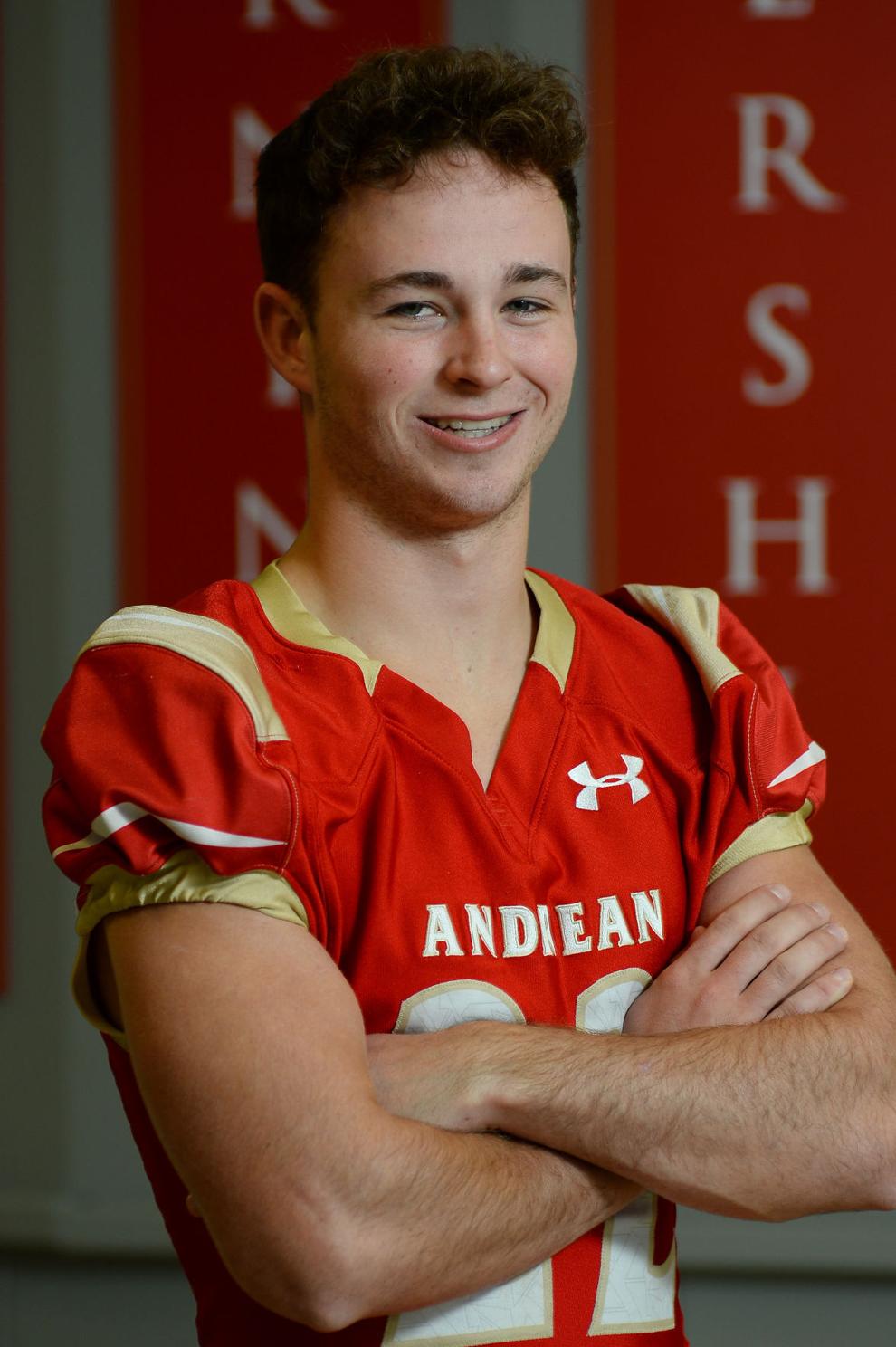 26. Joe Calacci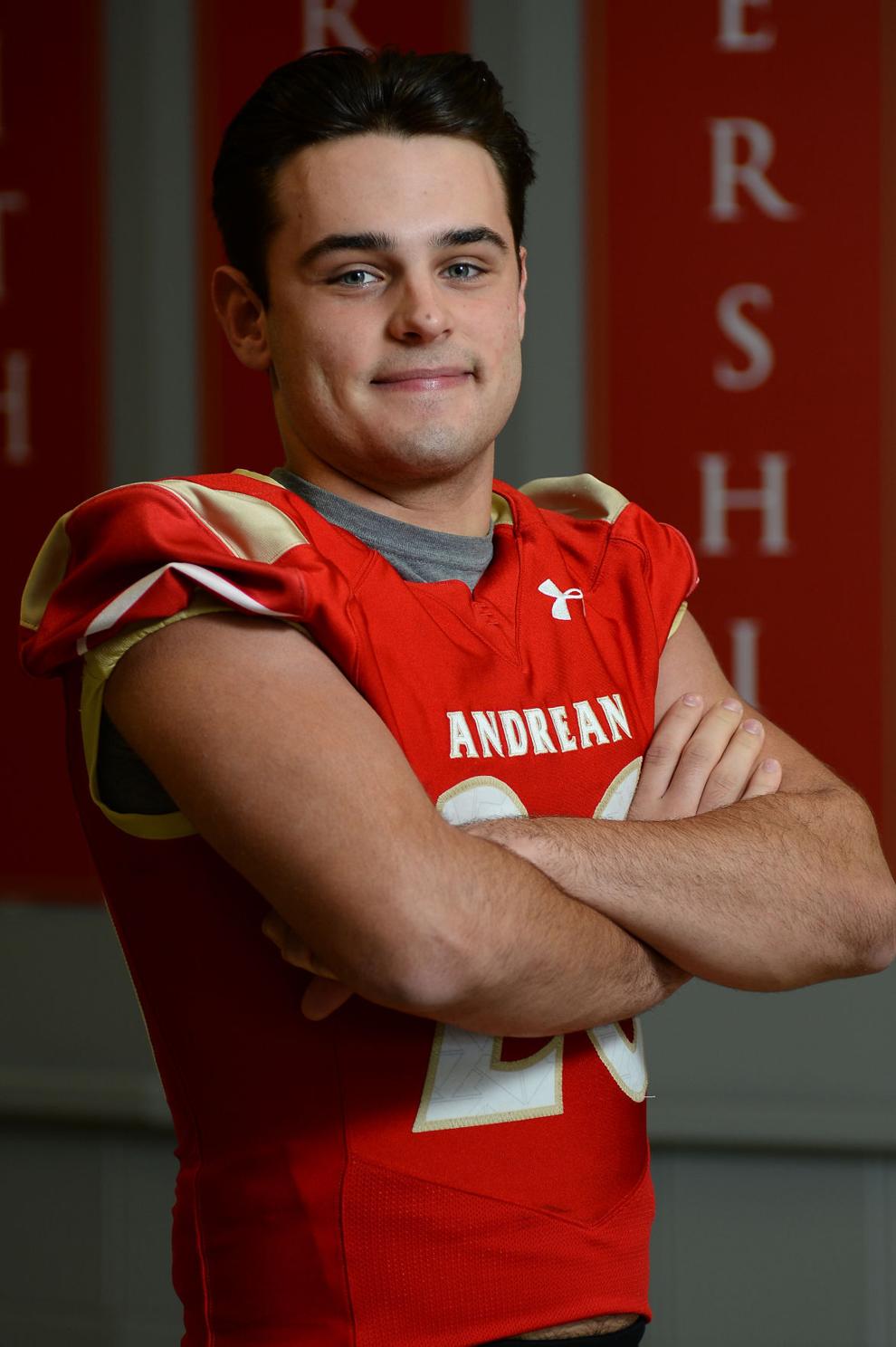 28. Eddie Bastardo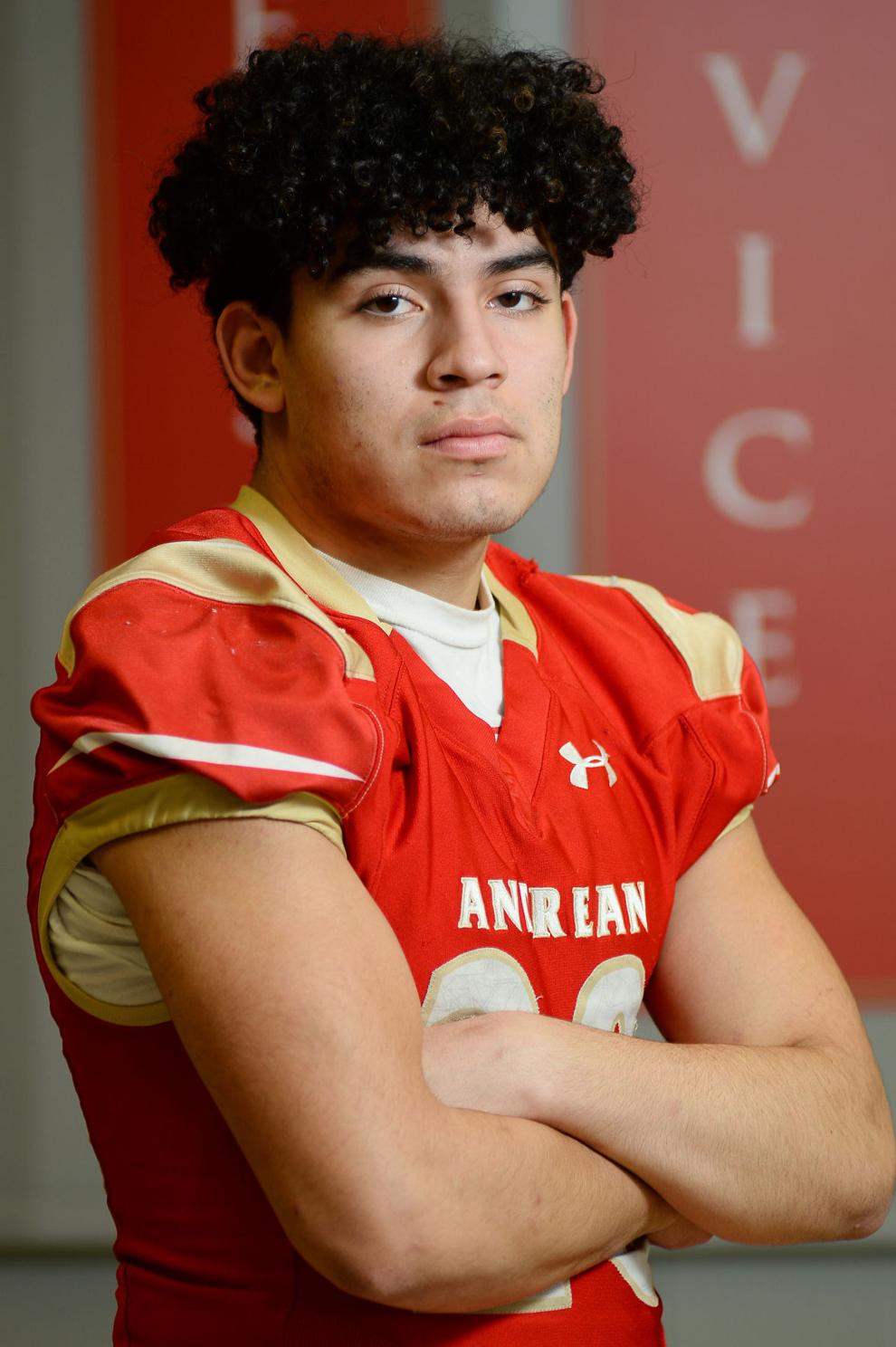 34. Drayk Bowen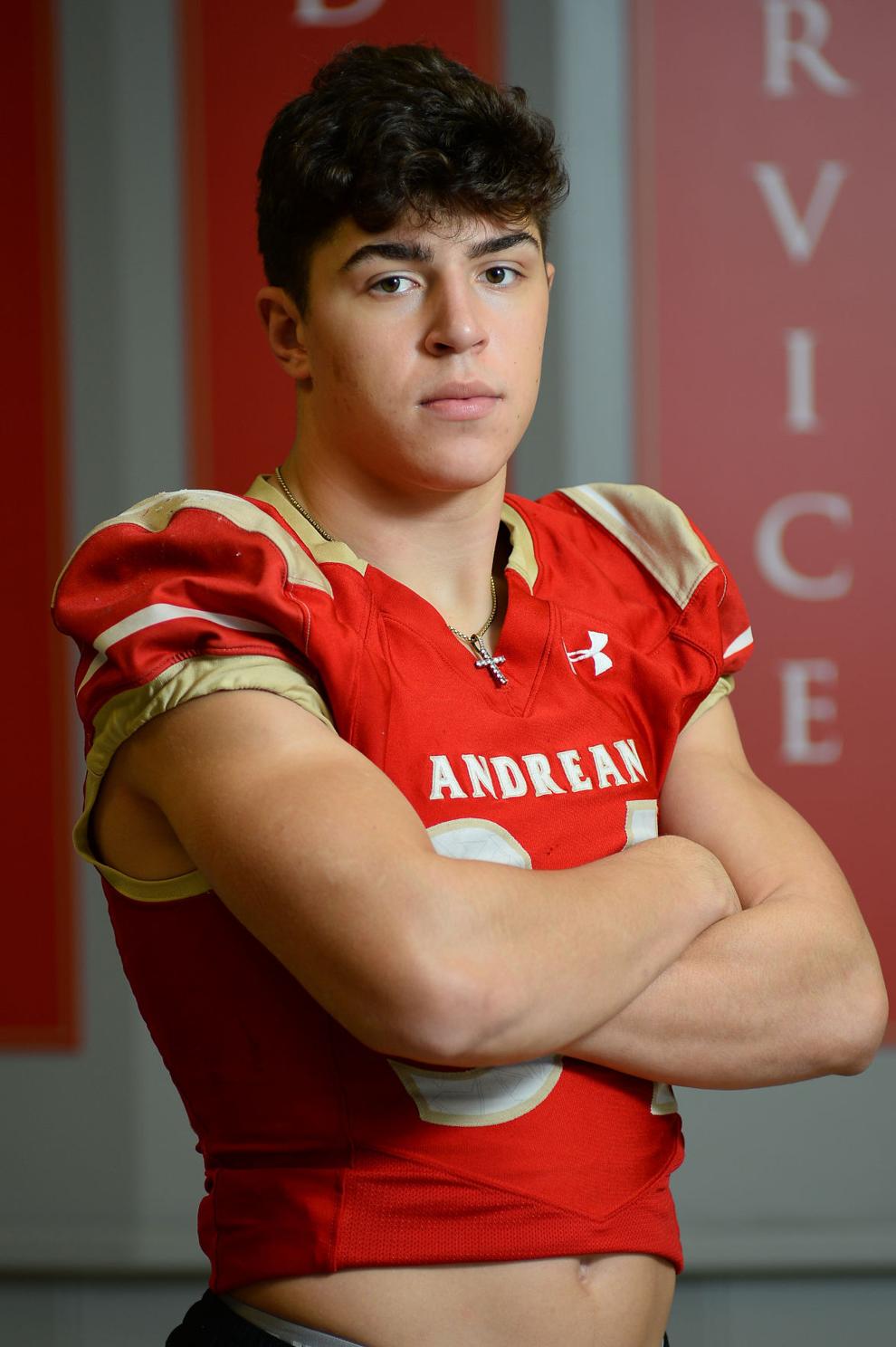 51. Nicolas Tovar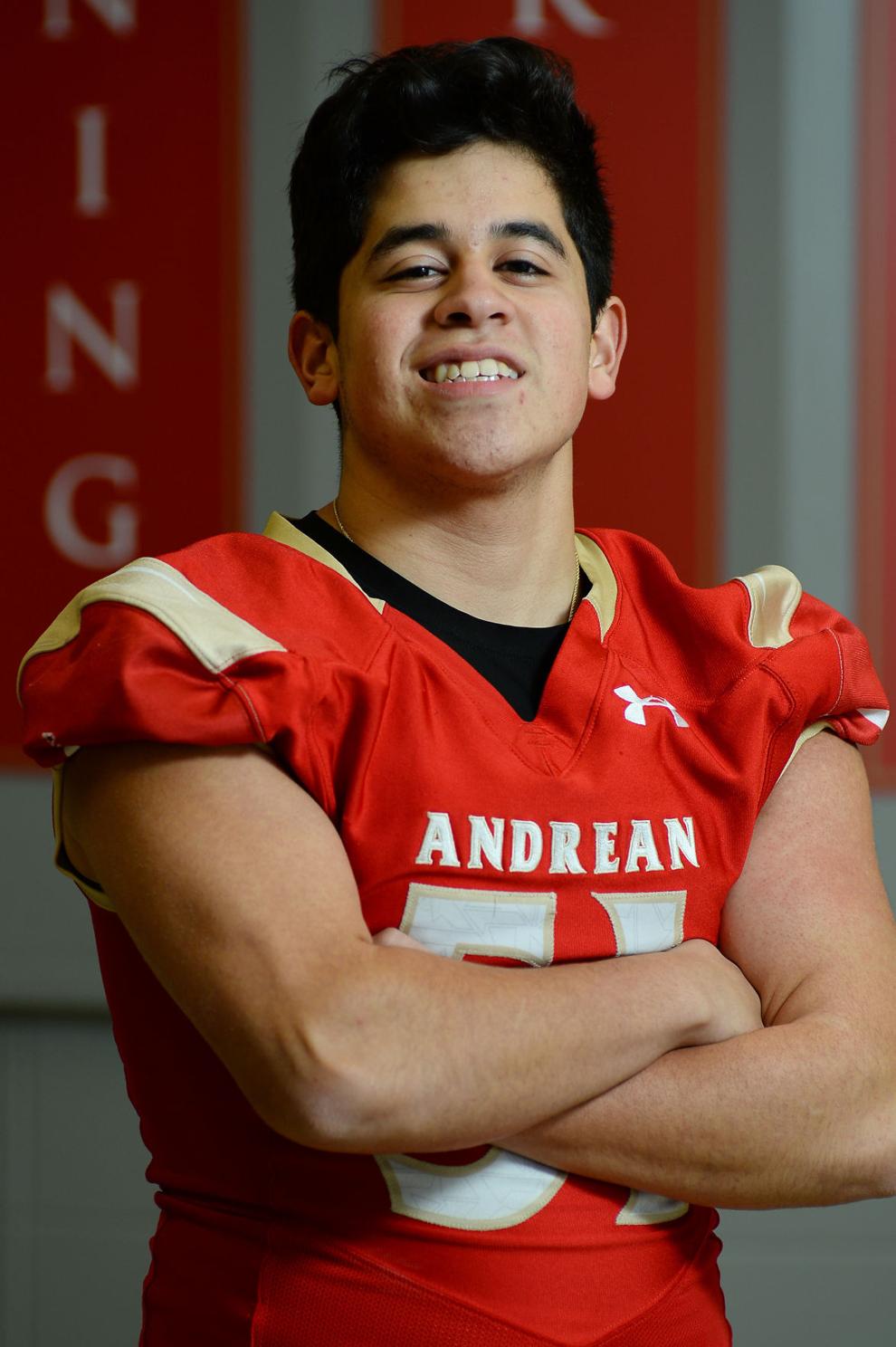 52. Jaden Marsh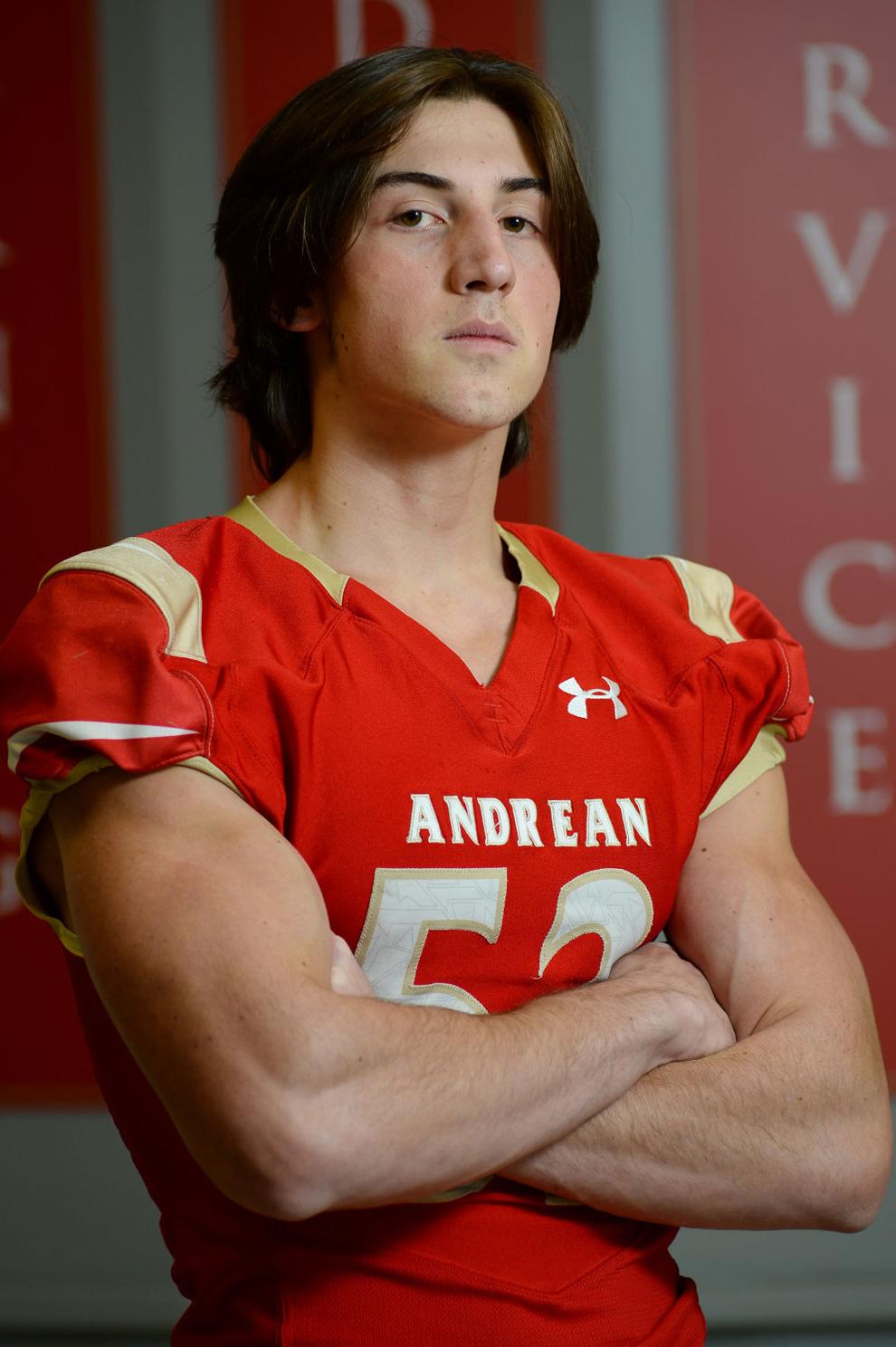 57. Rob Gonzales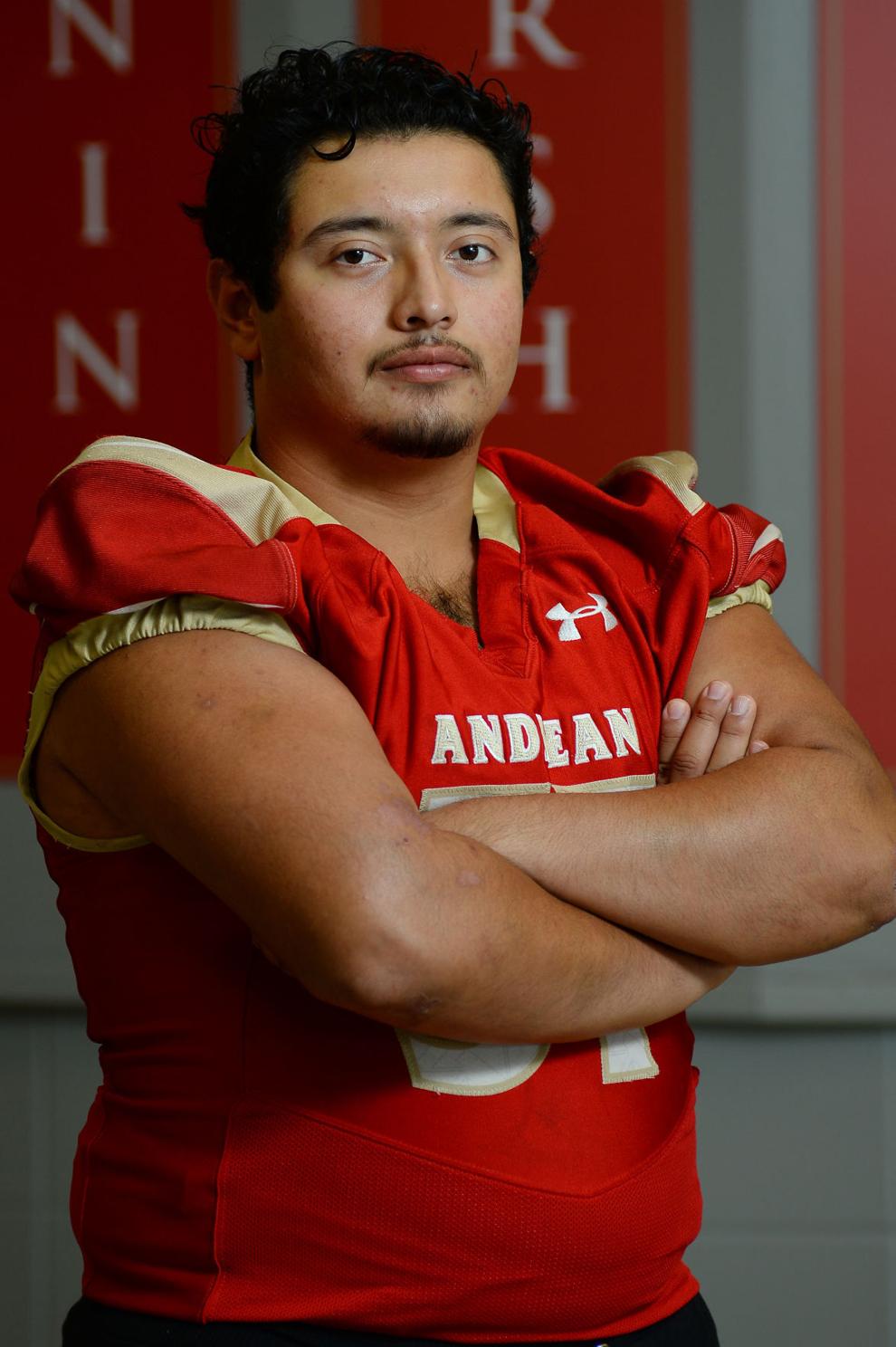 58. Charlie Koeppen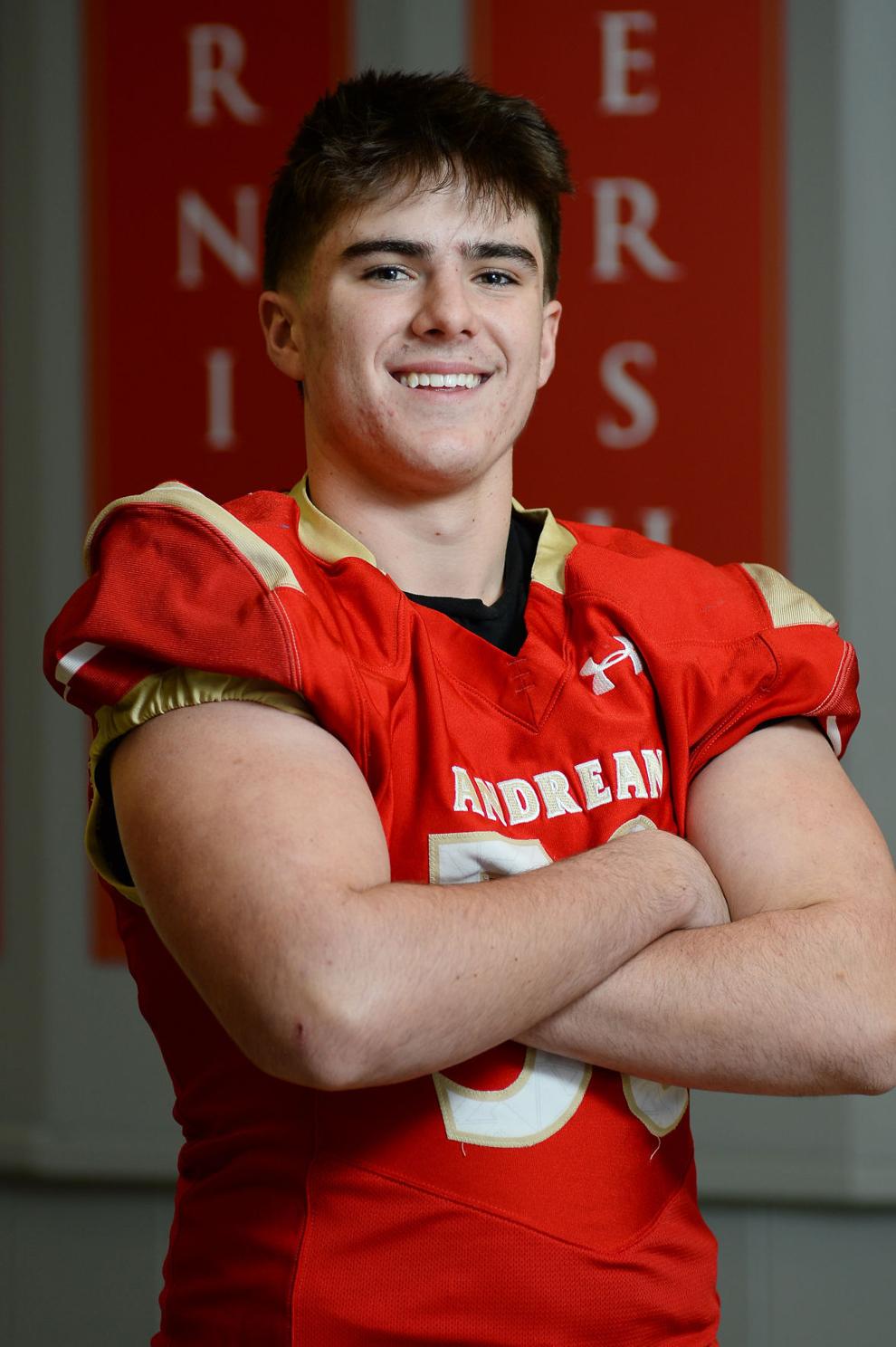 59. Reeve Kustric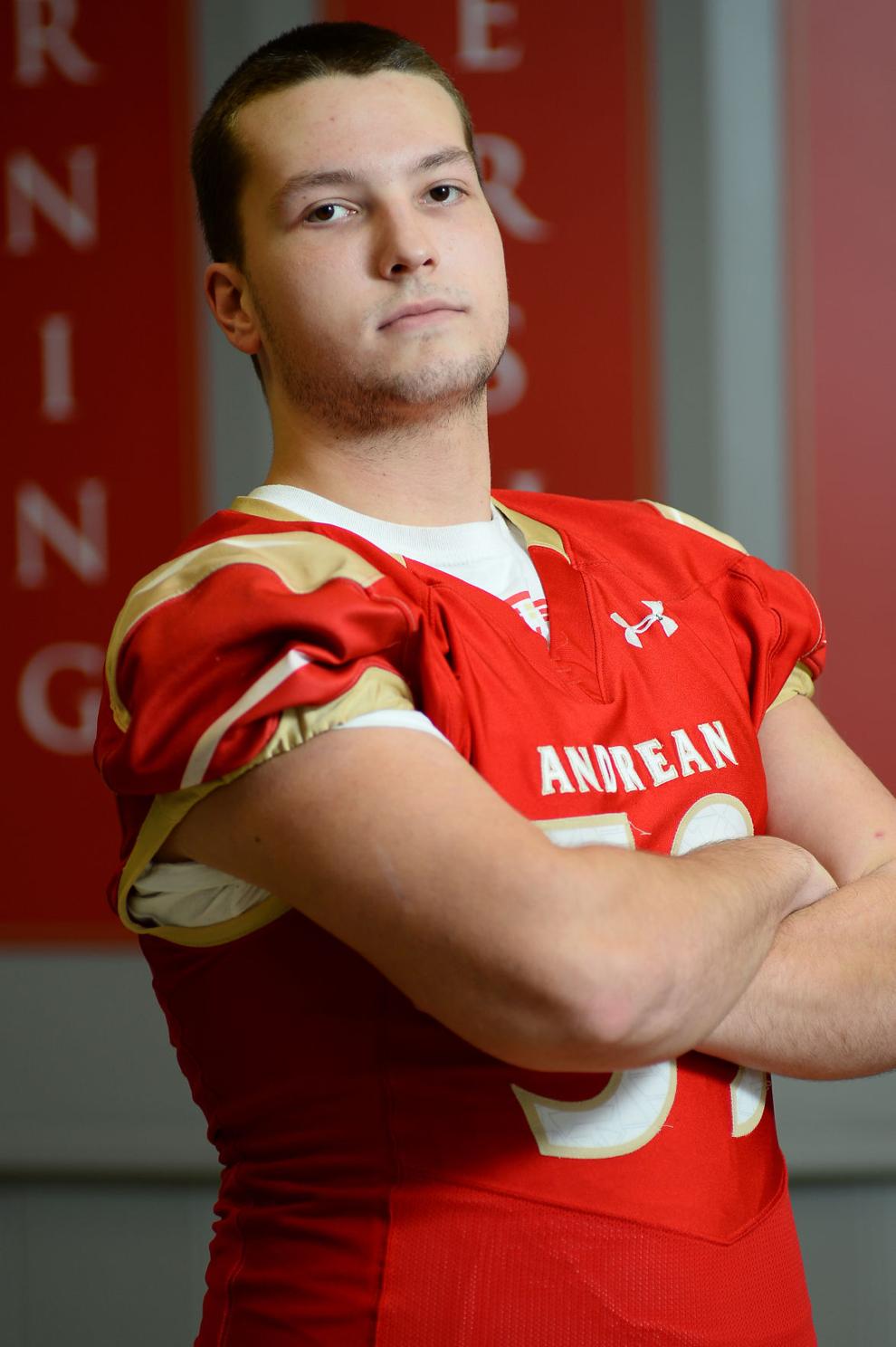 66. Ian Urchell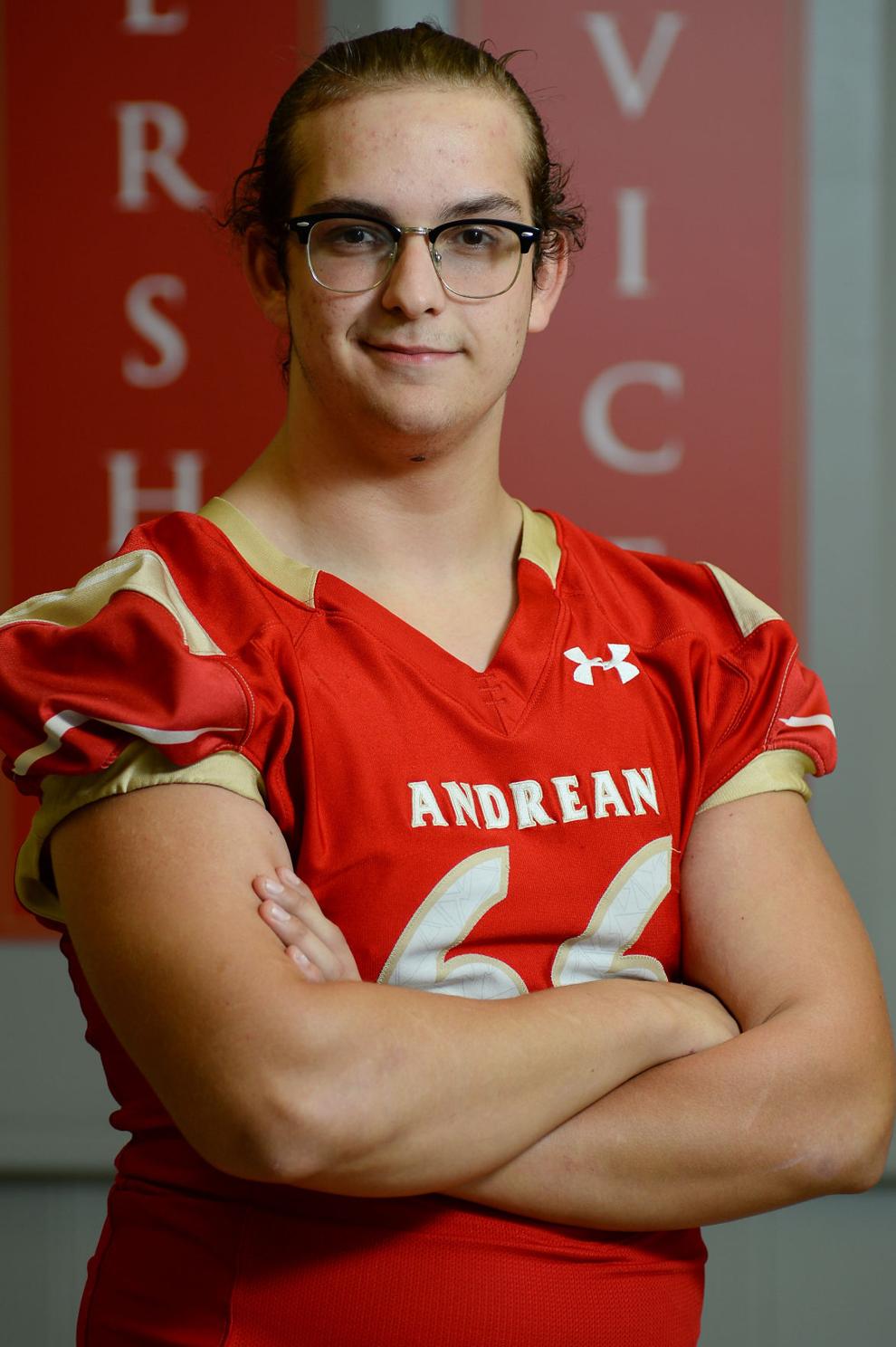 76. Brad Uzubell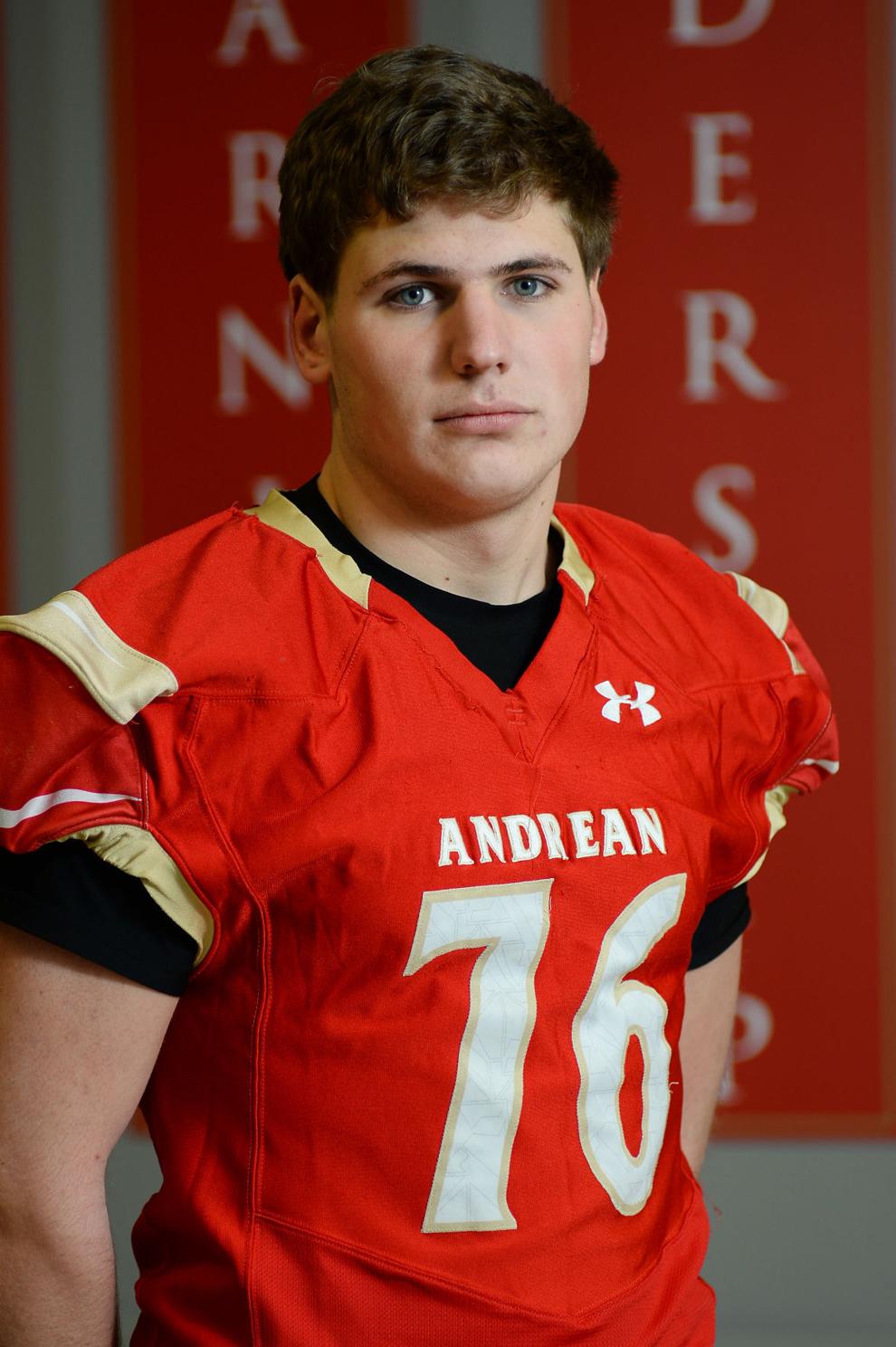 84. Robby Ballentine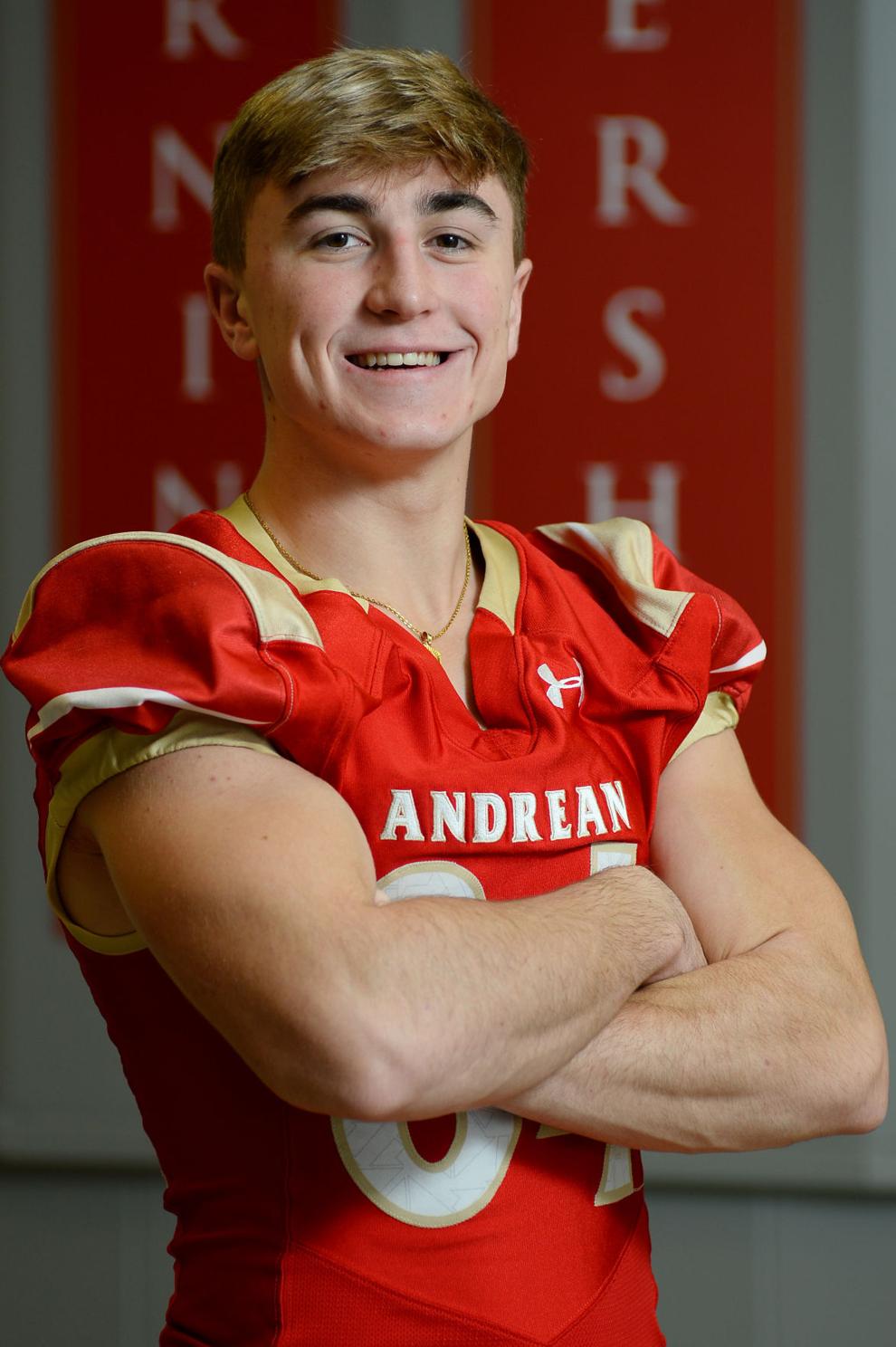 HC Chris Skinner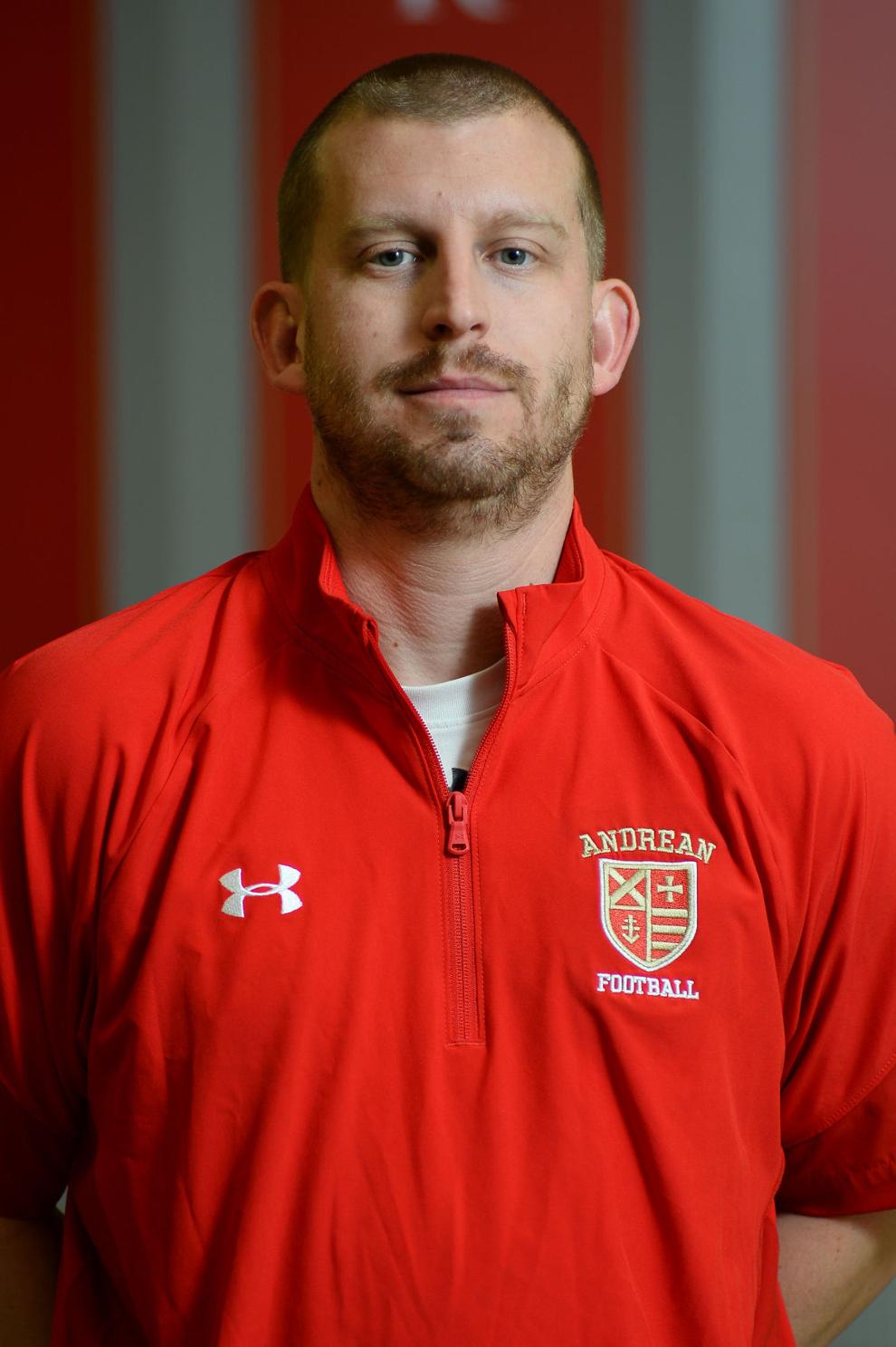 AC John Maurek
AC Matthew Meschede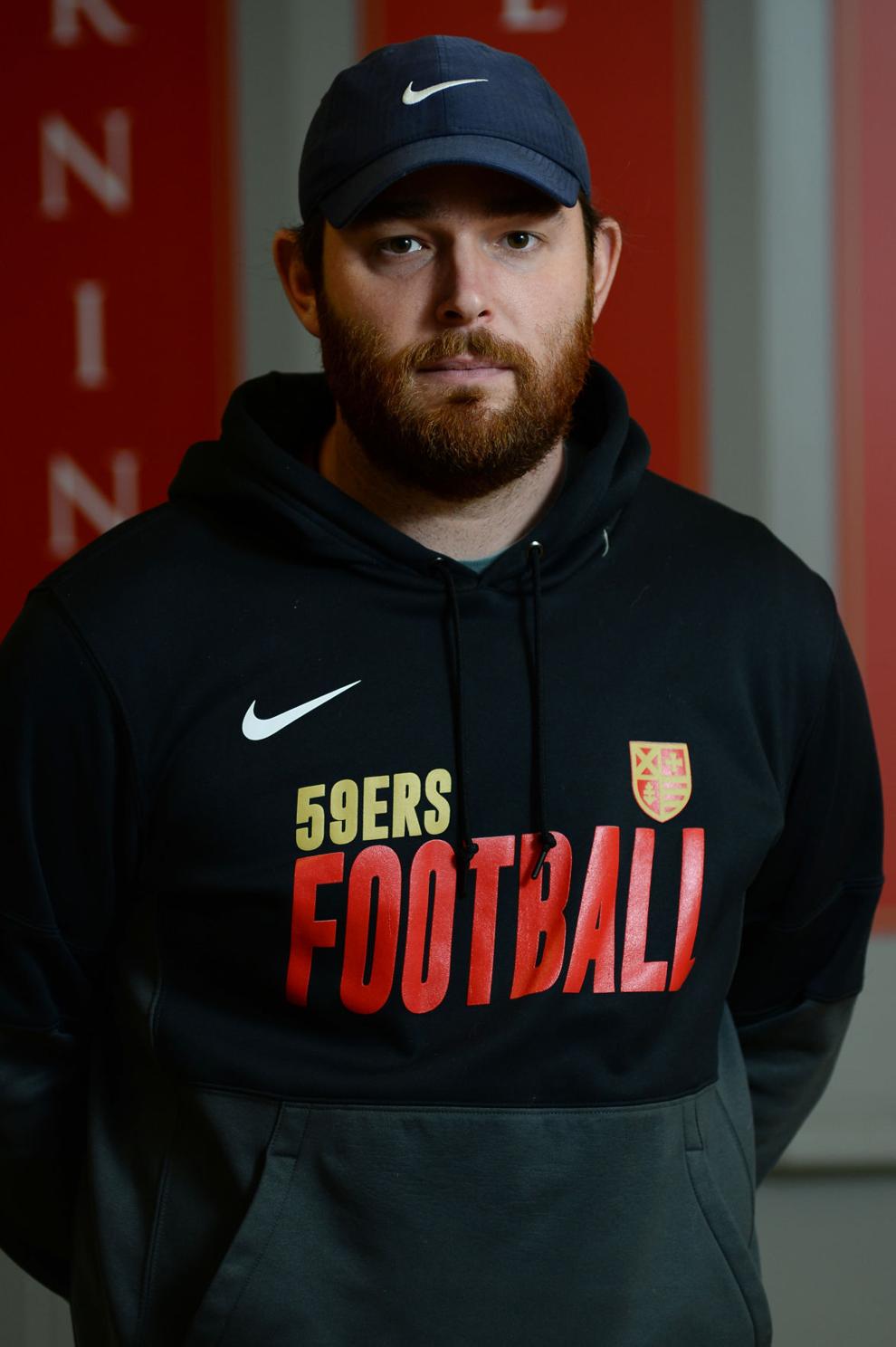 AC Kevin Doyle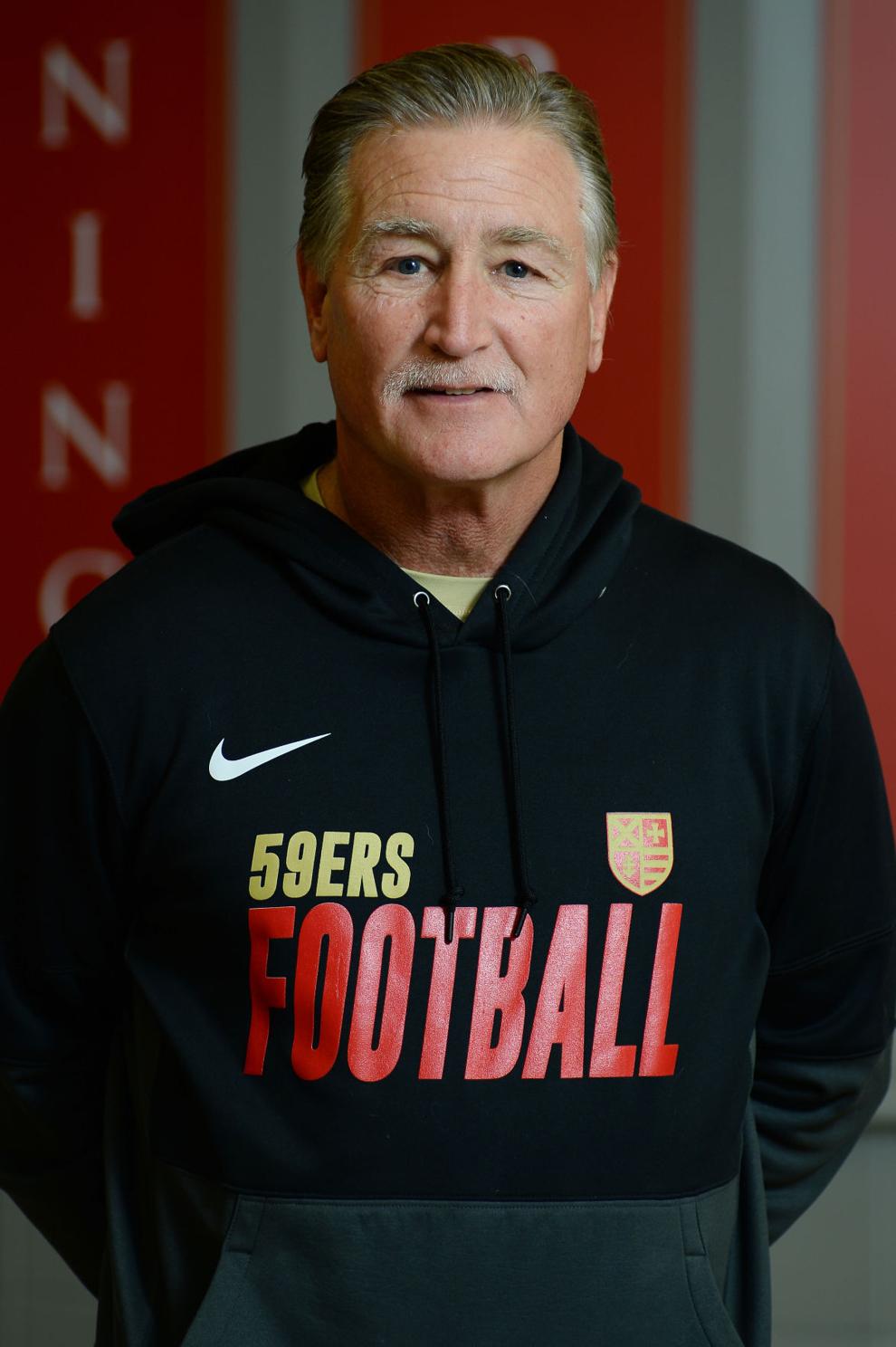 AC Pete Monger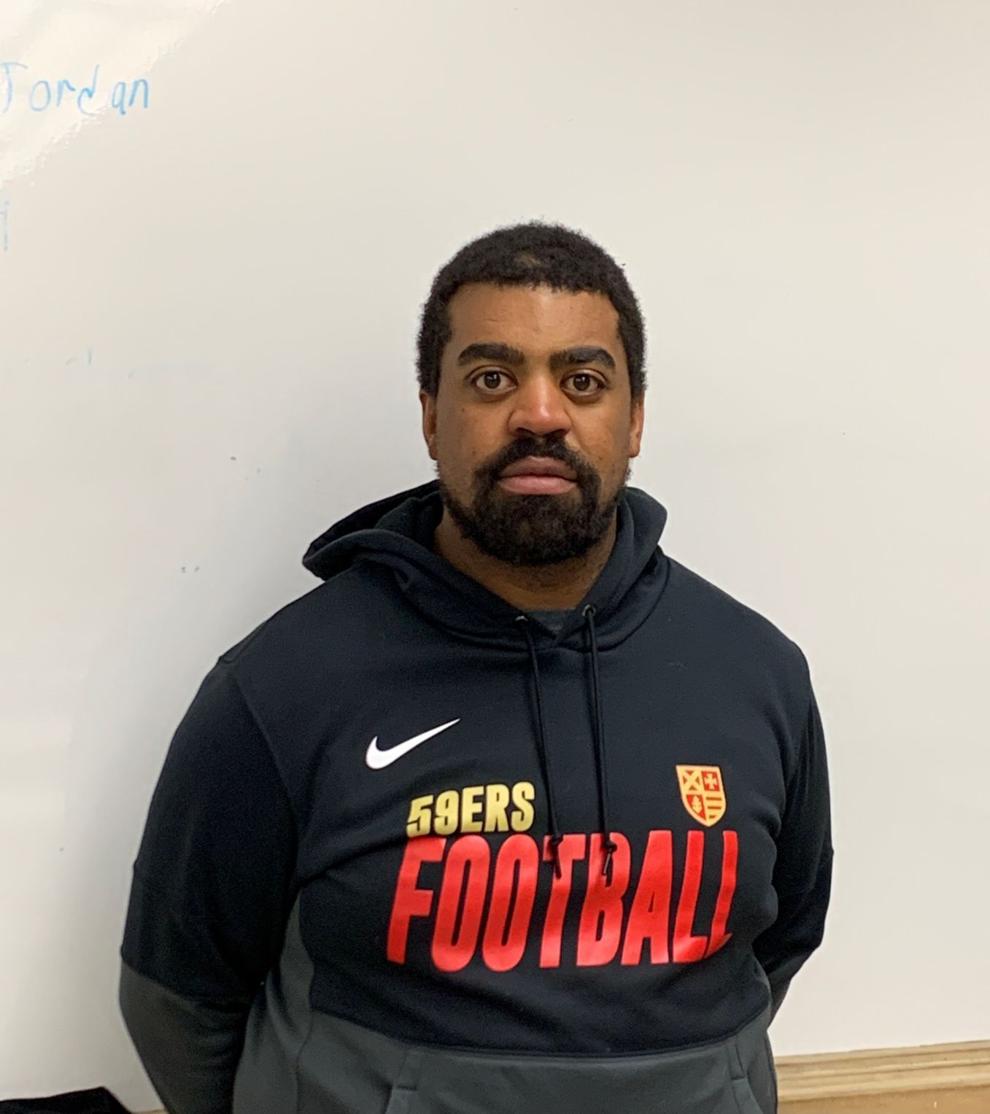 AC Jay Novak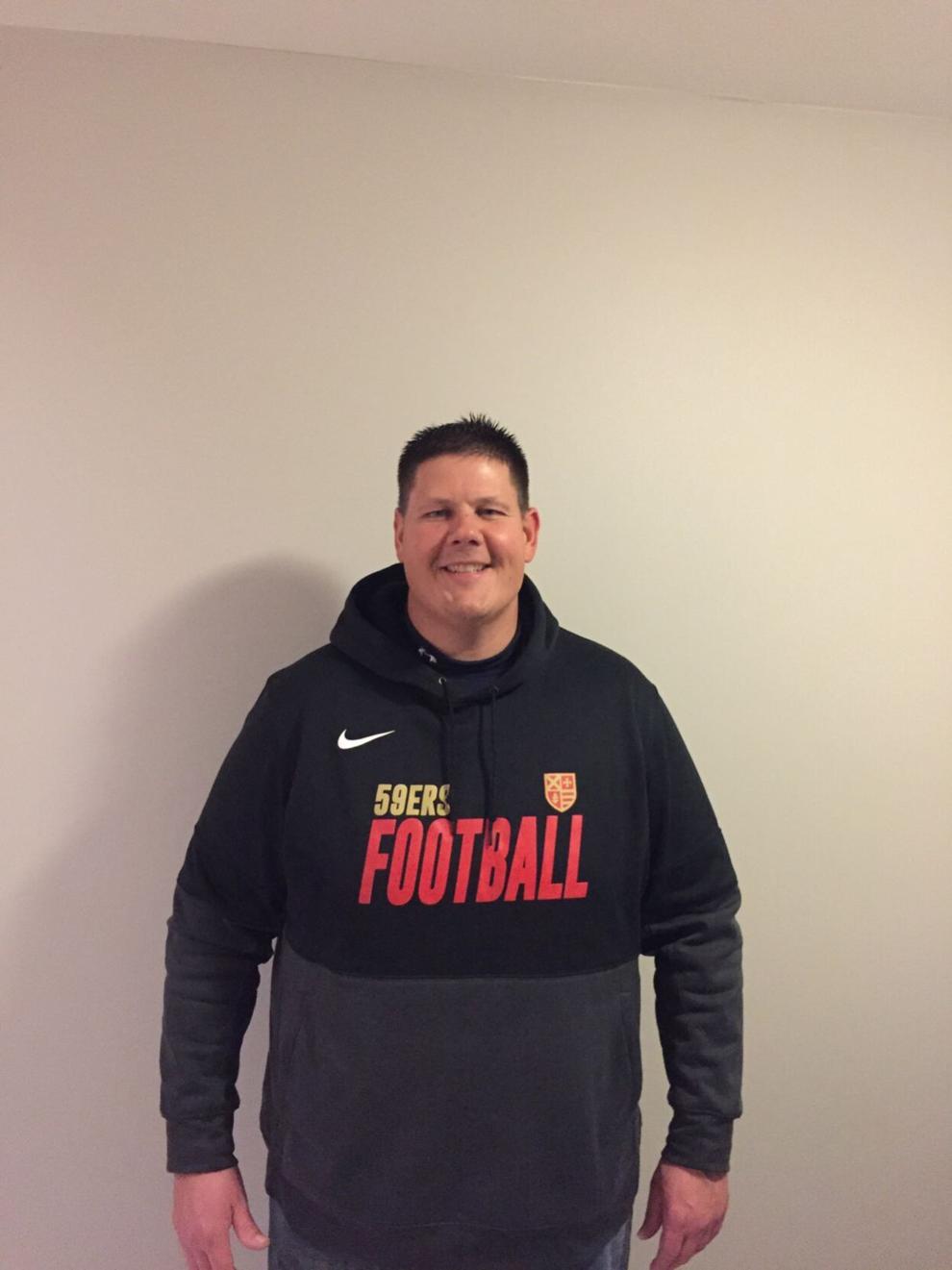 Gallery: Andrean volleyball plays for a state title
2A volleyball state final - Andrean vs. Western Boone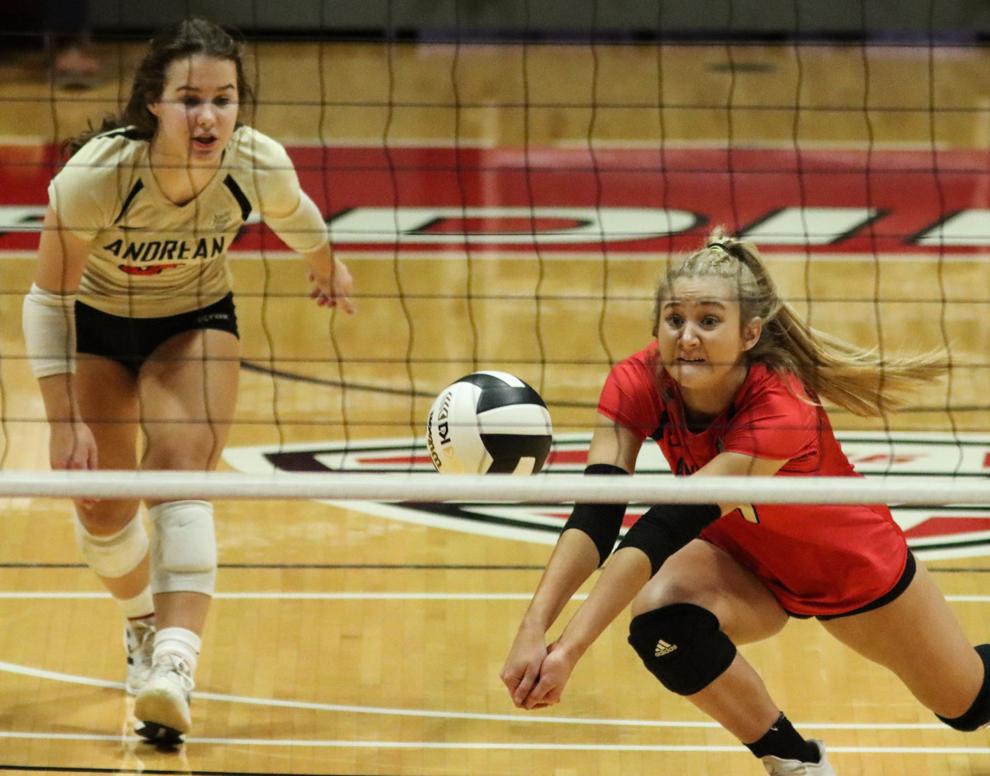 2A volleyball state final - Andrean vs. Western Boone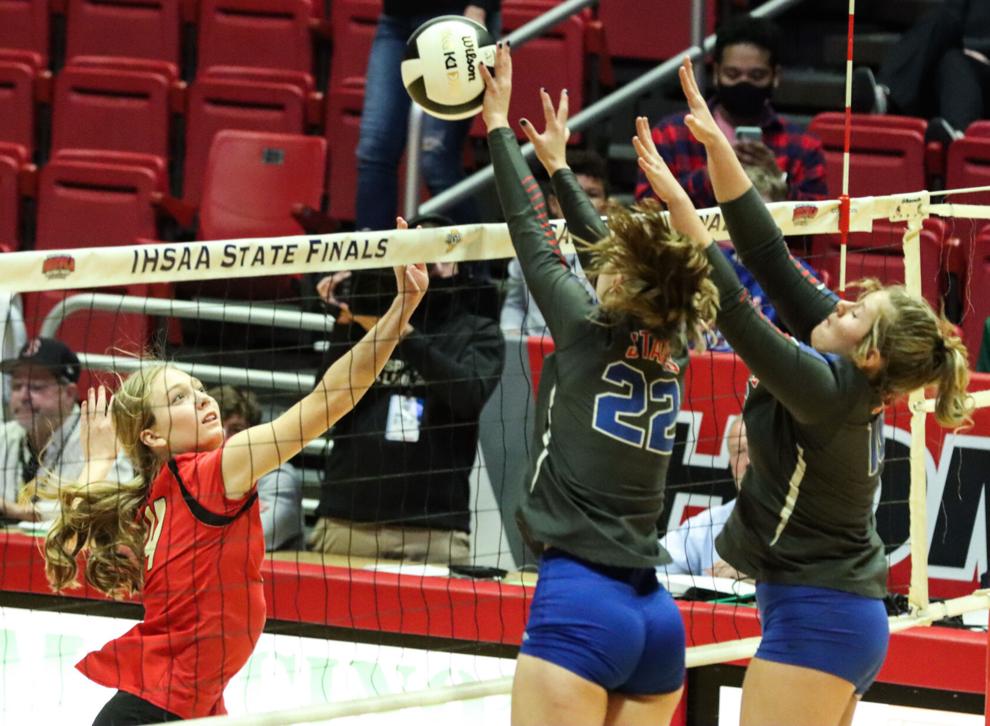 2A volleyball state final - Andrean vs. Western Boone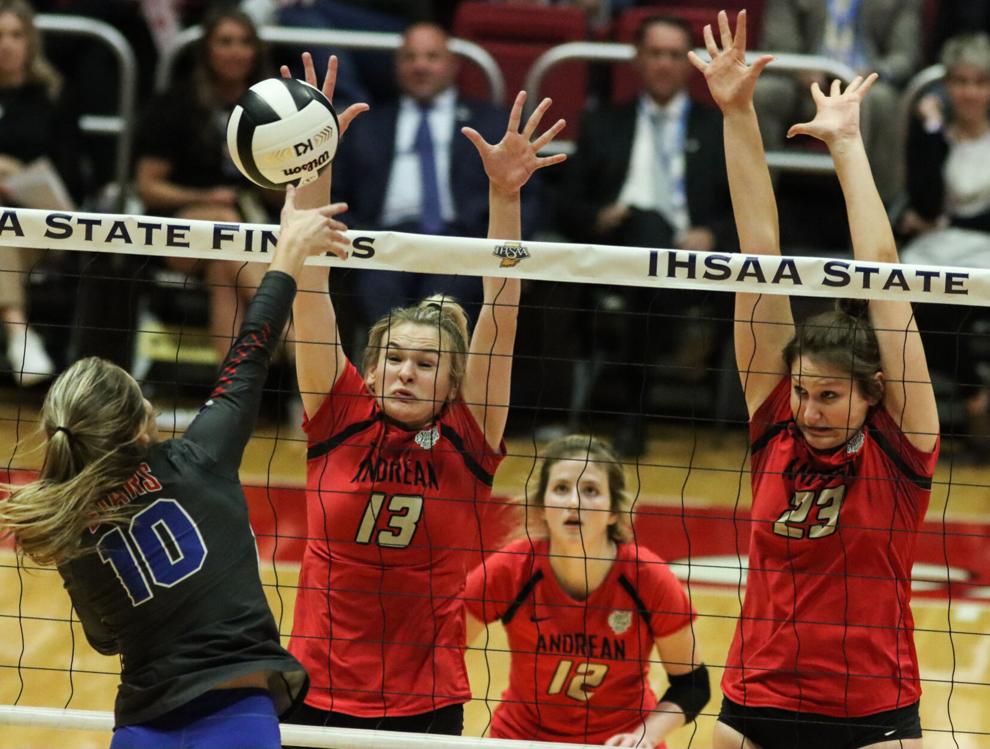 2A volleyball state final - Andrean vs. Western Boone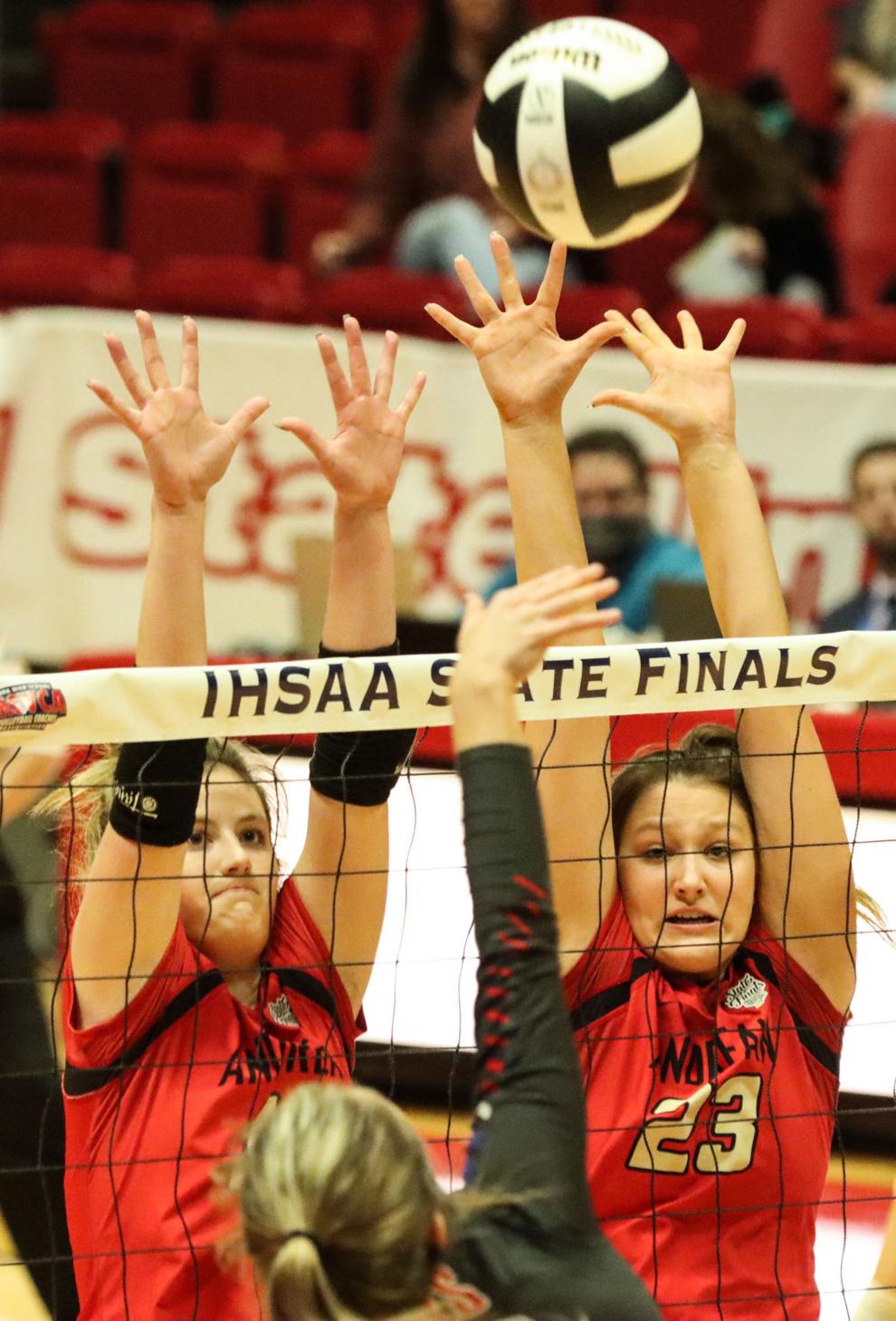 2A volleyball state final - Andrean vs. Western Boone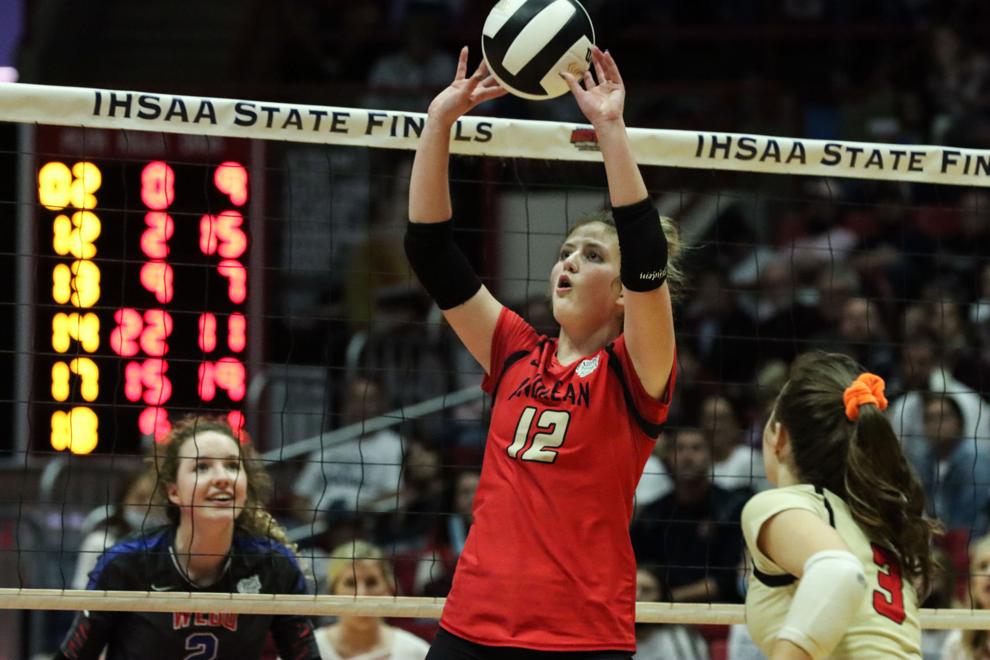 2A volleyball state final - Andrean vs. Western Boone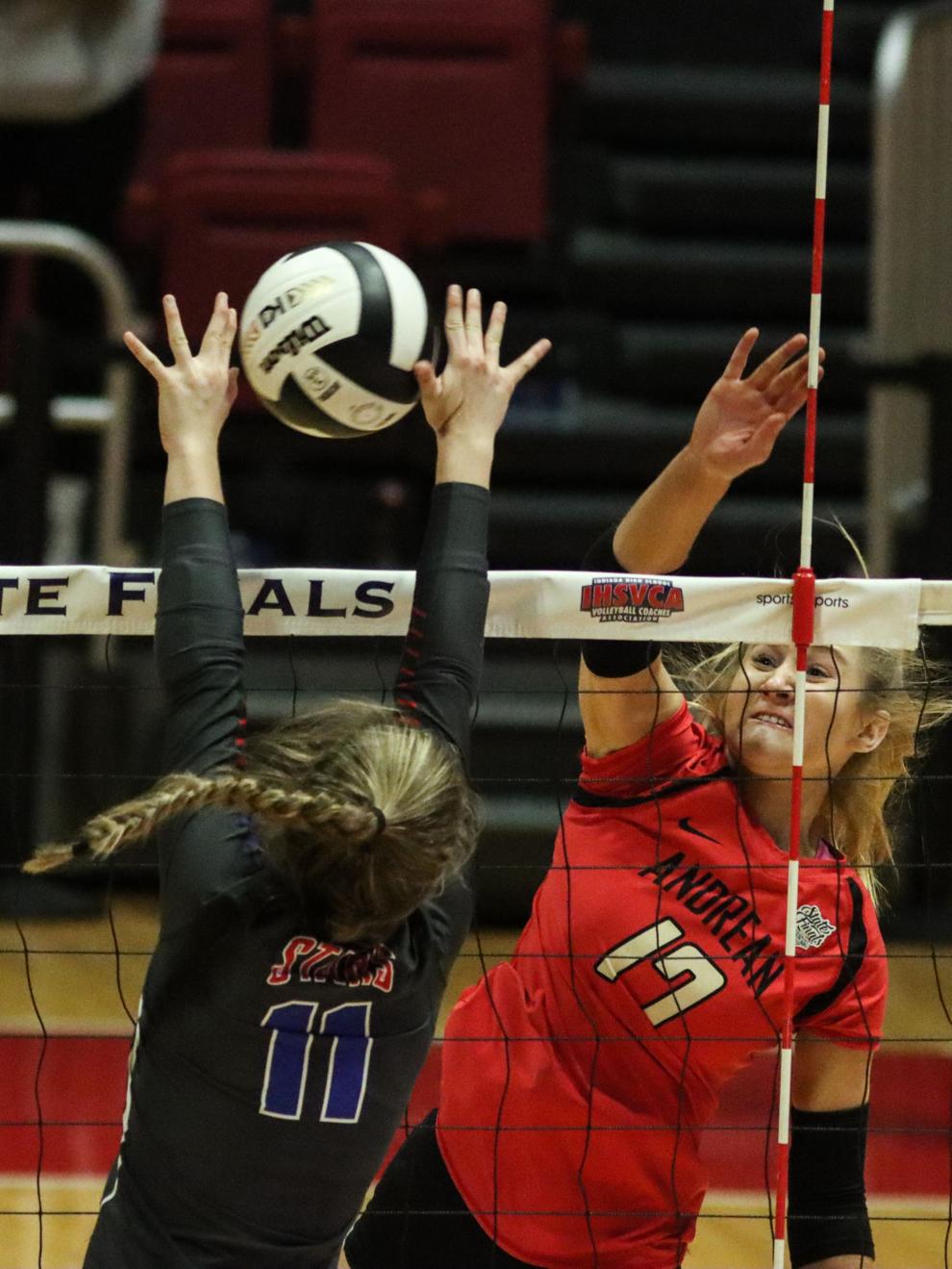 2A volleyball state final - Andrean vs. Western Boone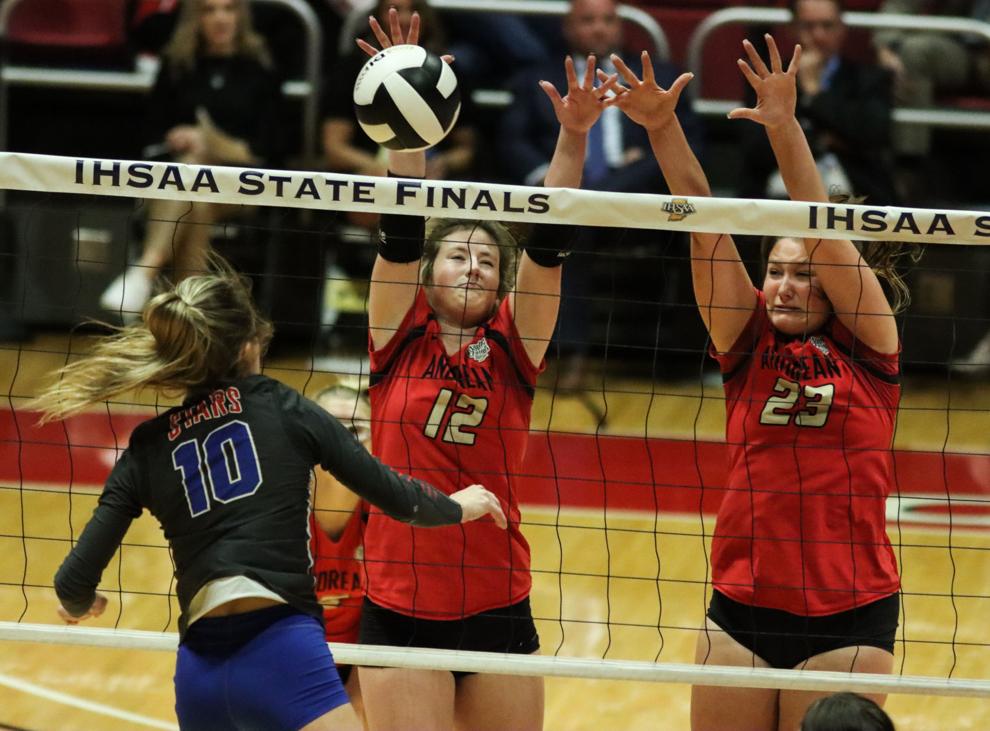 2A volleyball state final - Andrean vs. Western Boone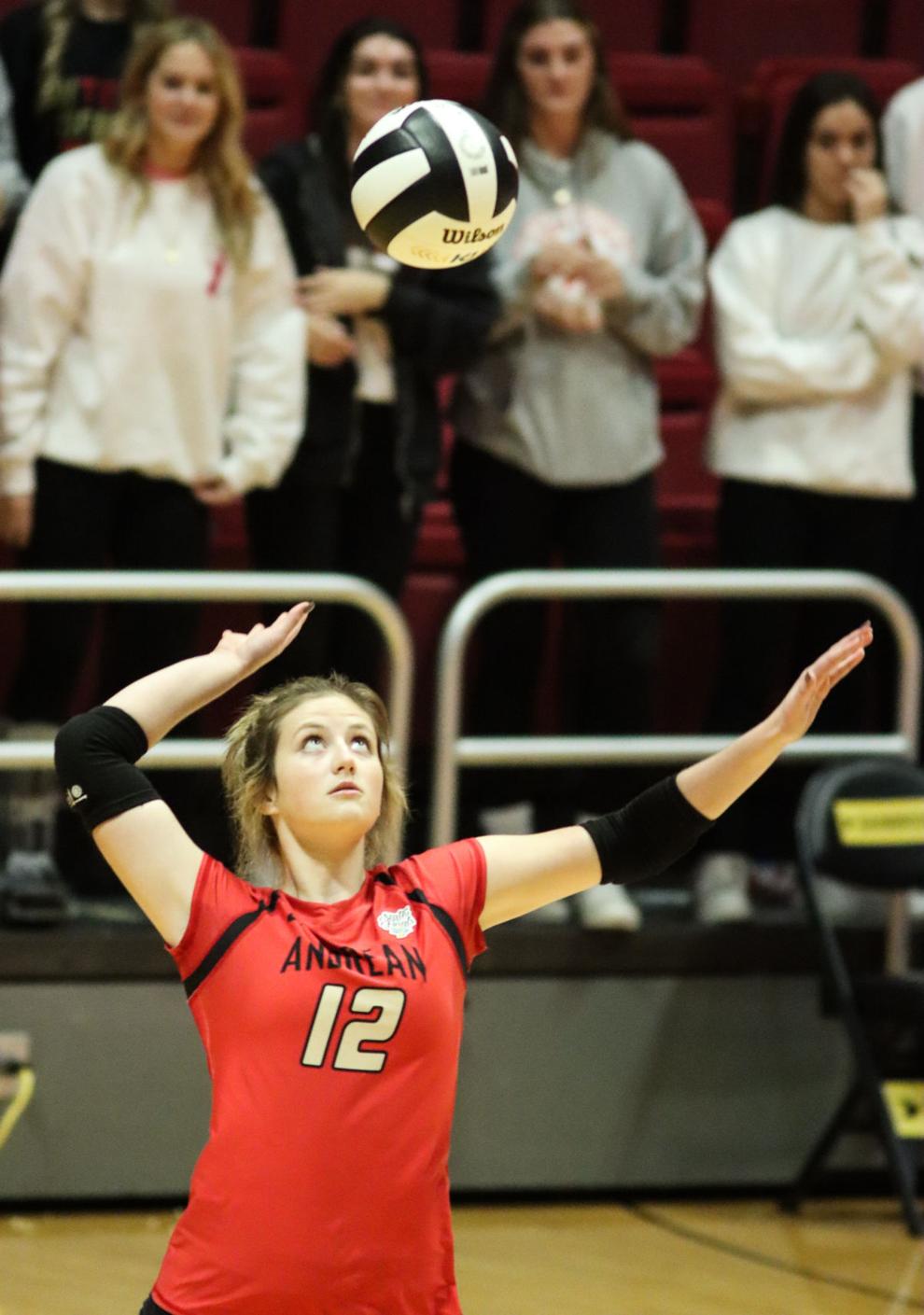 2A volleyball state final - Andrean vs. Western Boone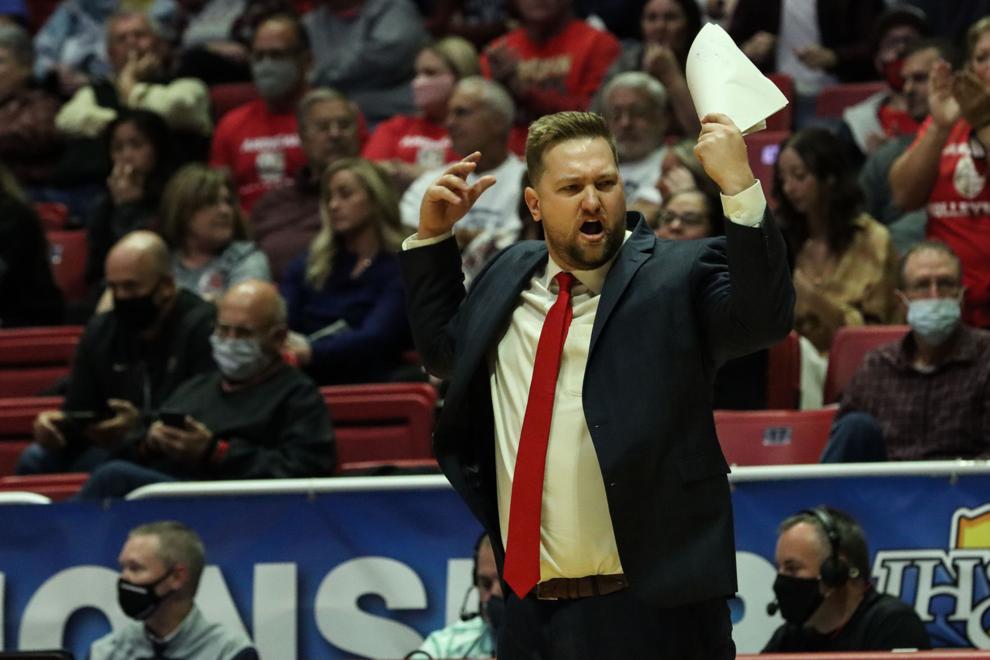 2A volleyball state final - Andrean vs. Western Boone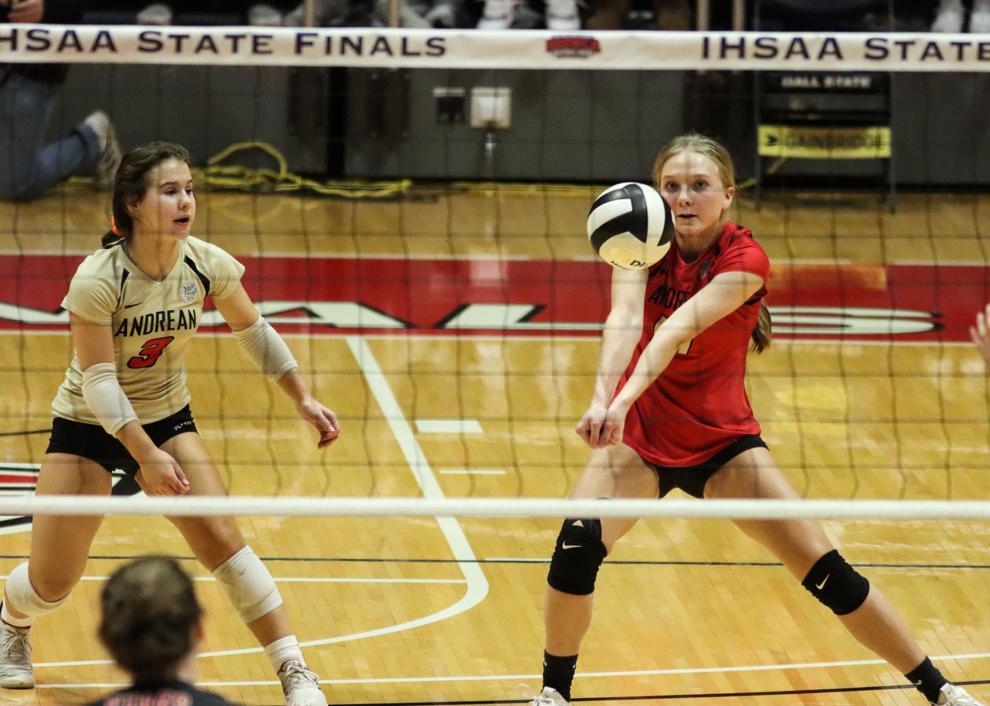 2A volleyball state final - Andrean vs. Western Boone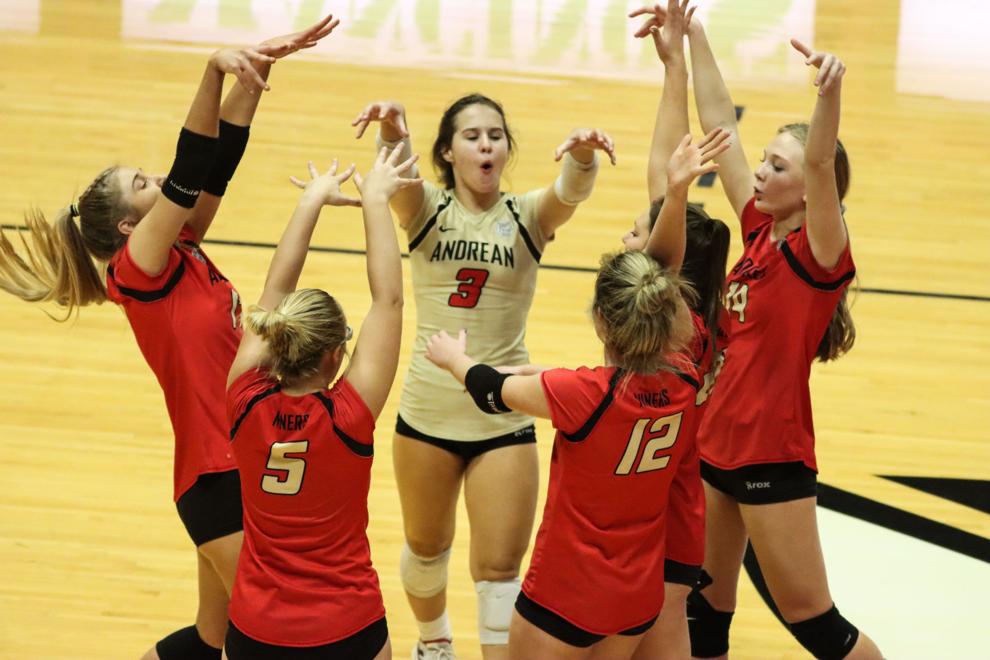 2A volleyball state final - Andrean vs. Western Boone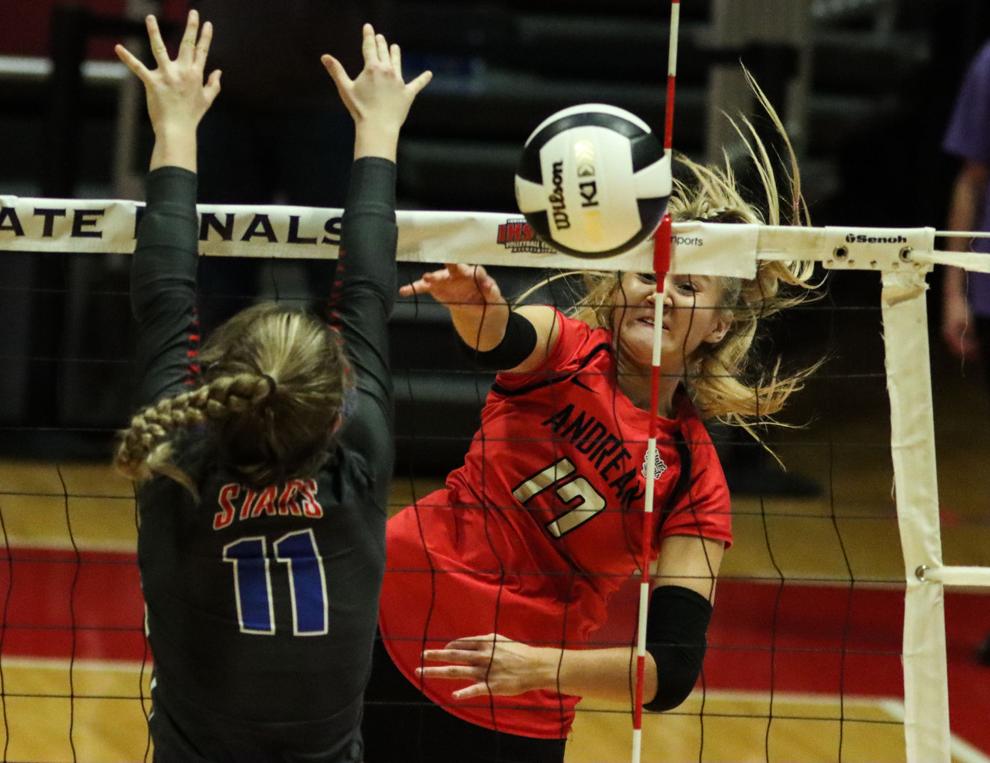 2A volleyball state final - Andrean vs. Western Boone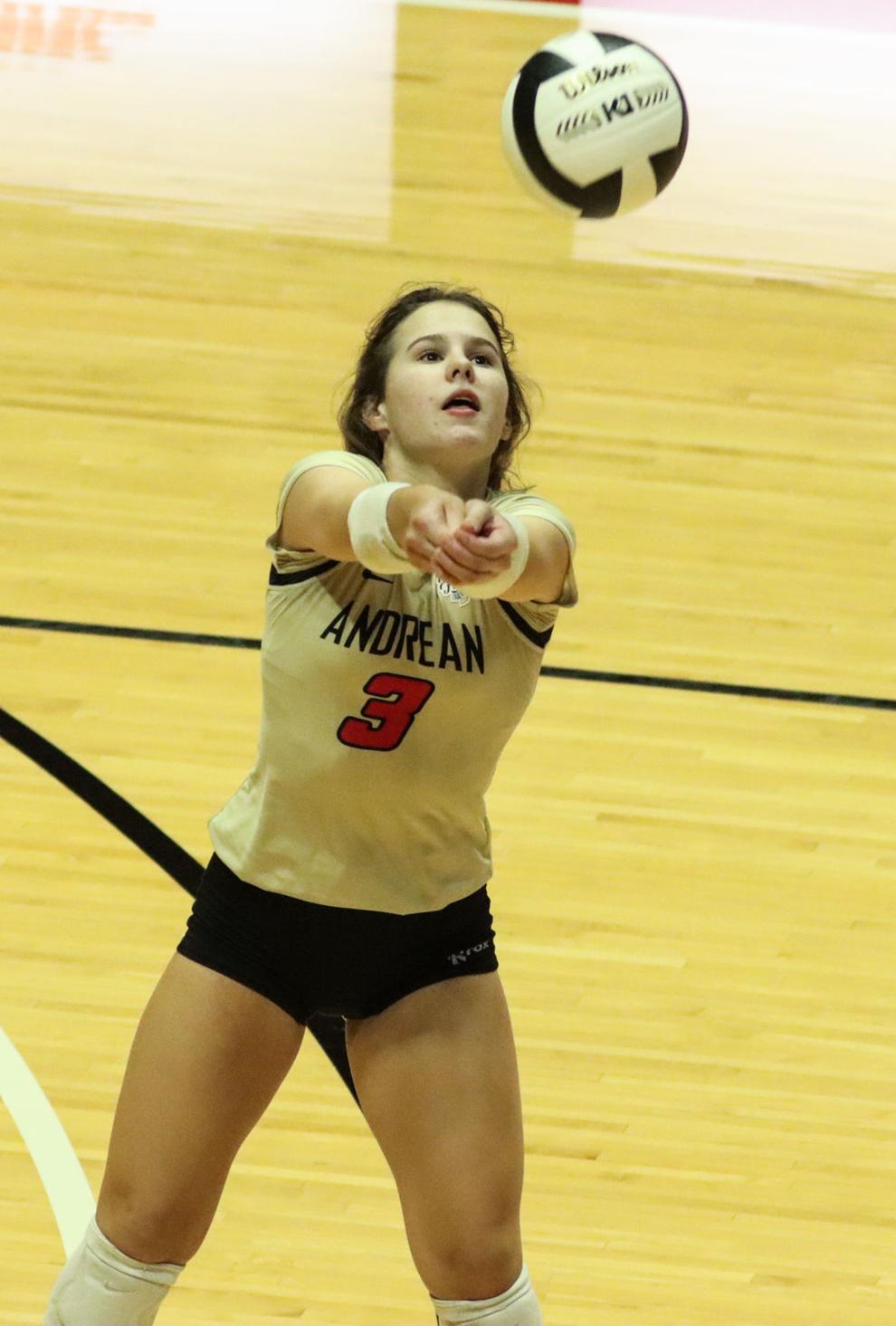 2A volleyball state final - Andrean vs. Western Boone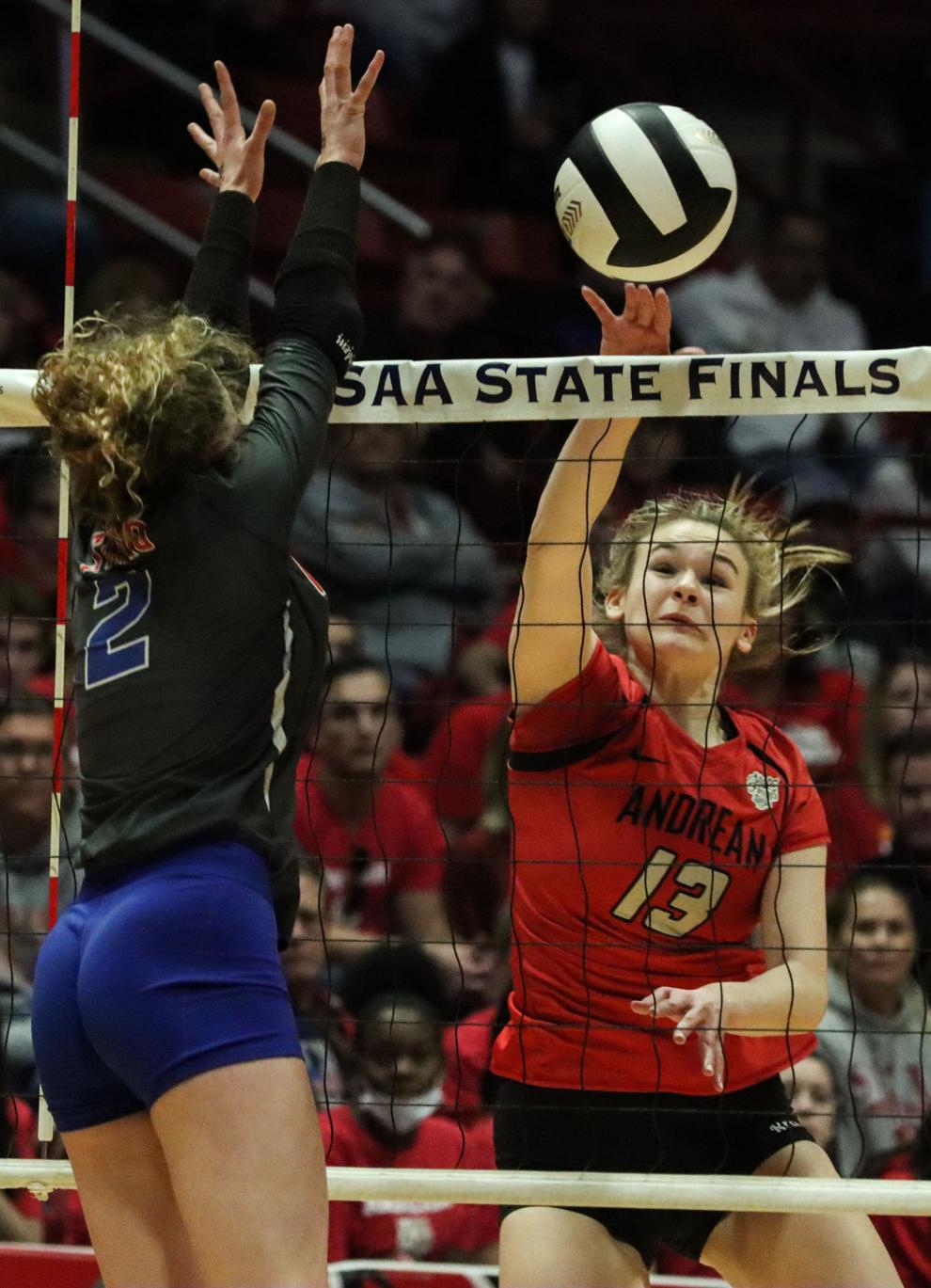 2A volleyball state final - Andrean vs. Western Boone
2A volleyball state final - Andrean vs. Western Boone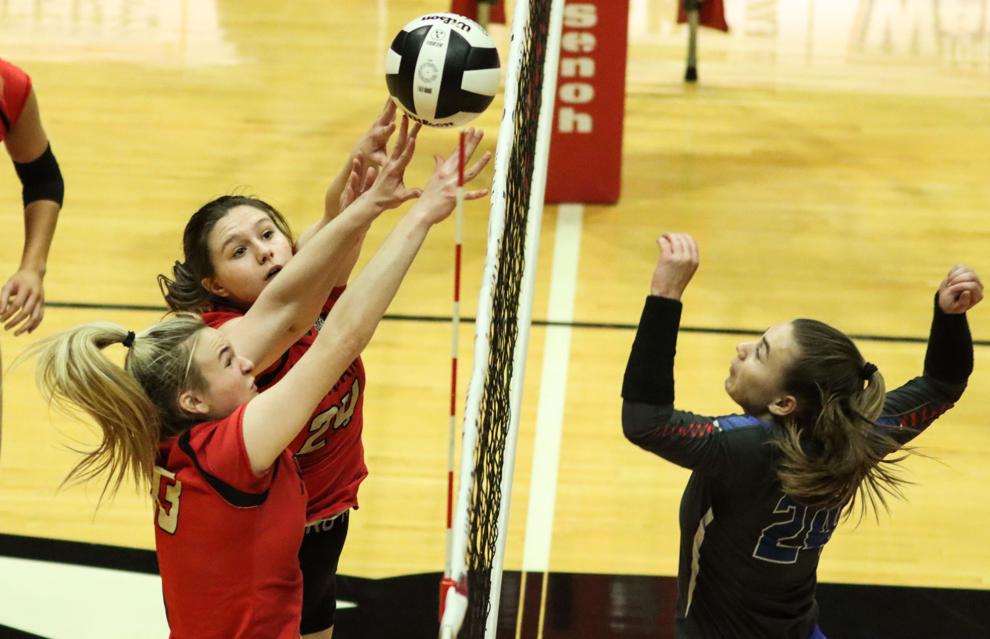 2A volleyball state final - Andrean vs. Western Boone
2A volleyball state final - Andrean vs. Western Boone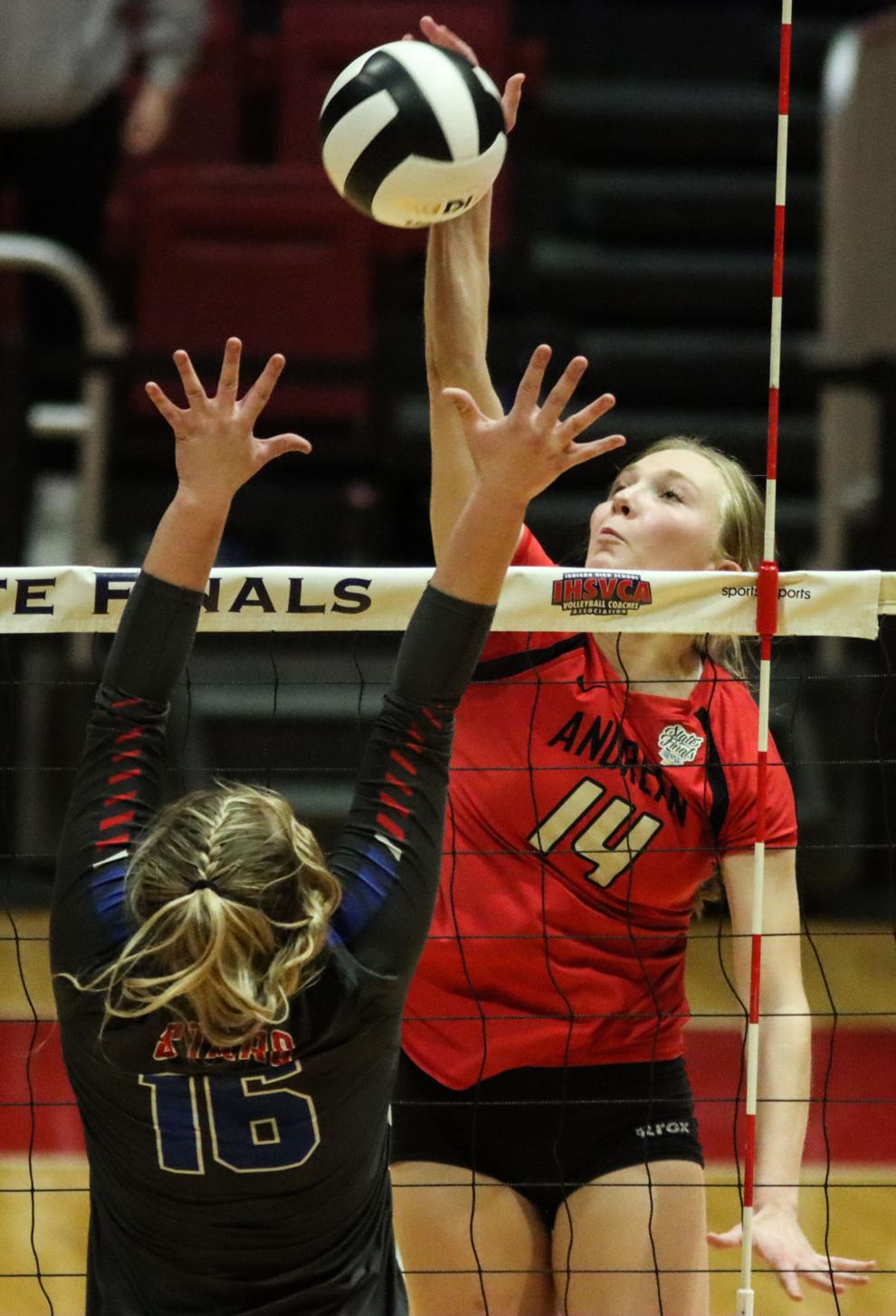 2A volleyball state final - Andrean vs. Western Boone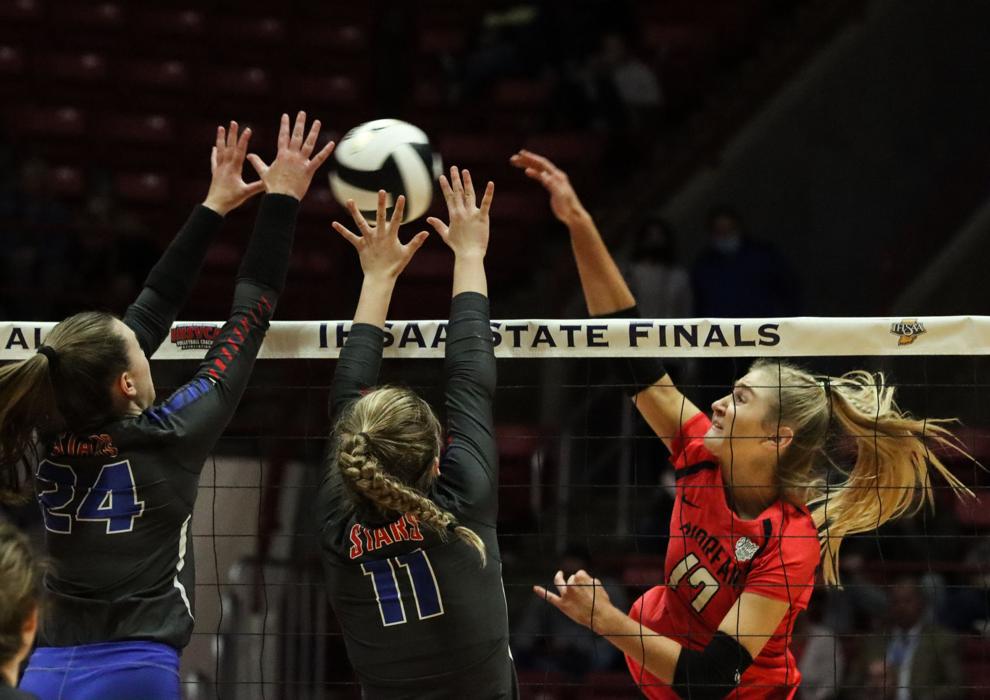 2A volleyball state final - Andrean vs. Western Boone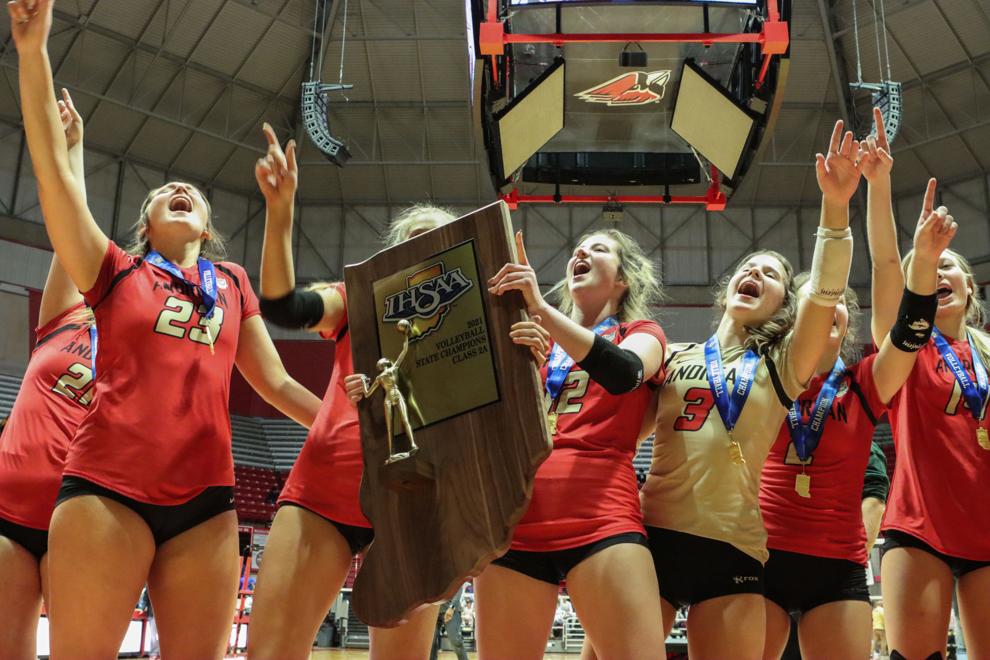 2A volleyball state final - Andrean vs. Western Boone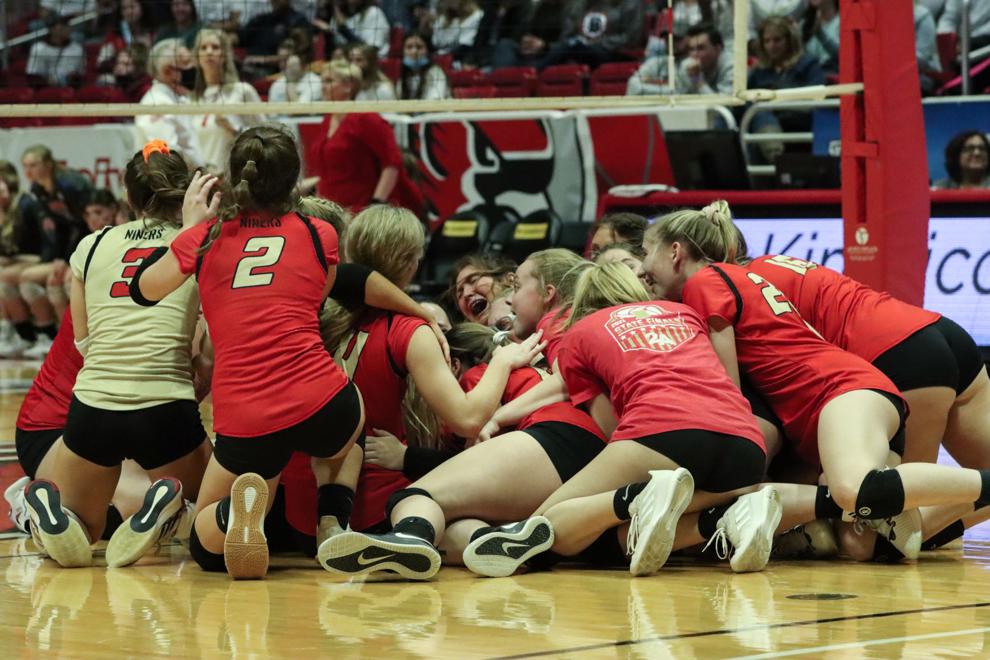 2A volleyball state final - Andrean vs. Western Boone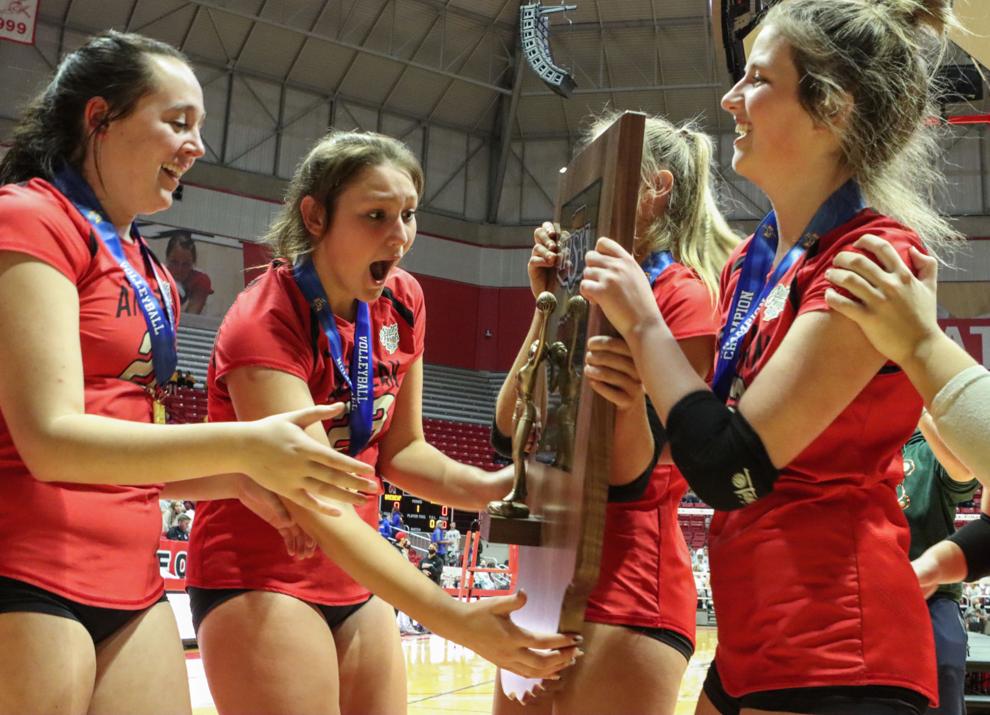 Meet the state-bound Andrean 59ers volleyball team
2. Kristen Schutz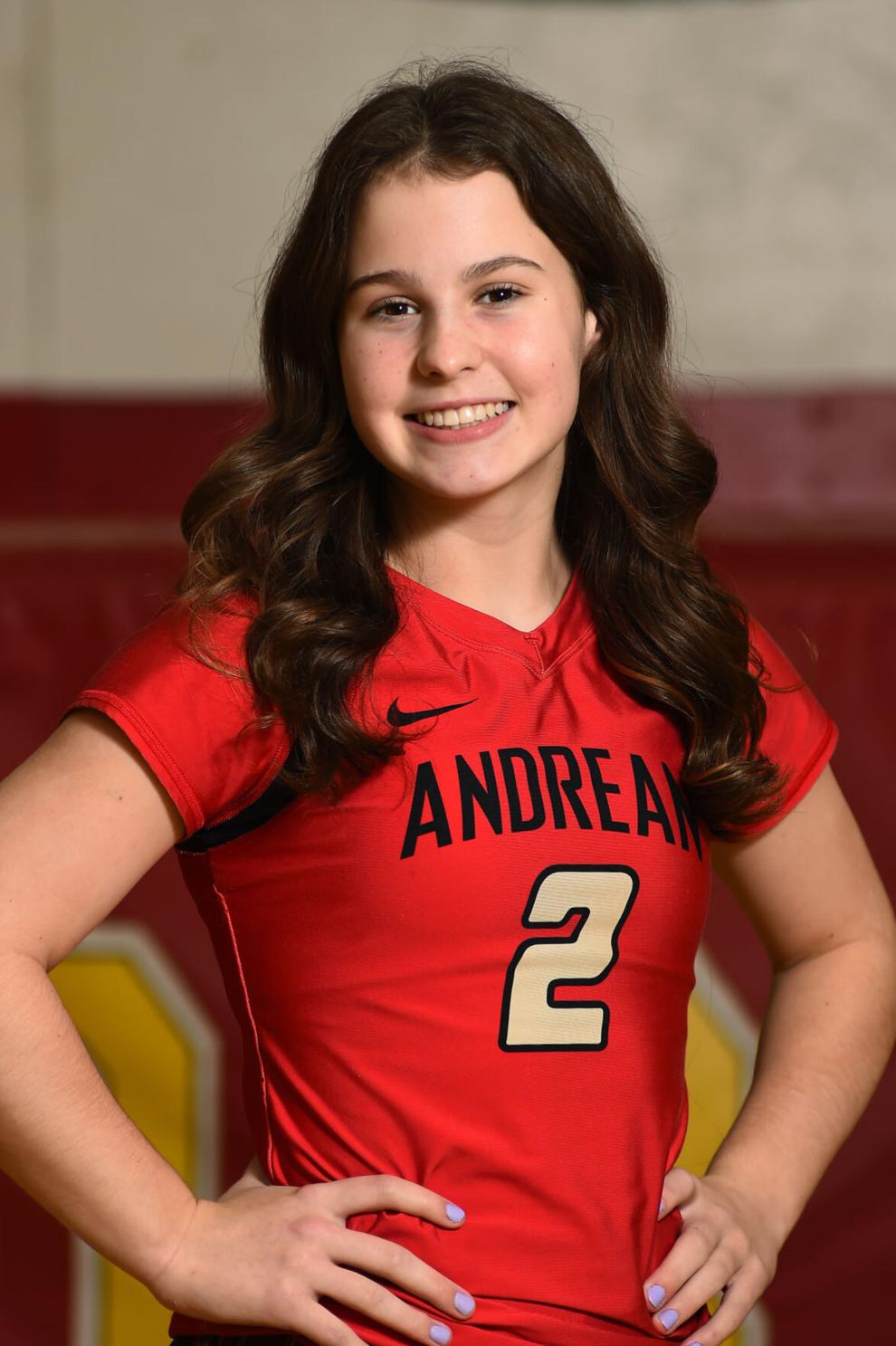 3. Kara Schutz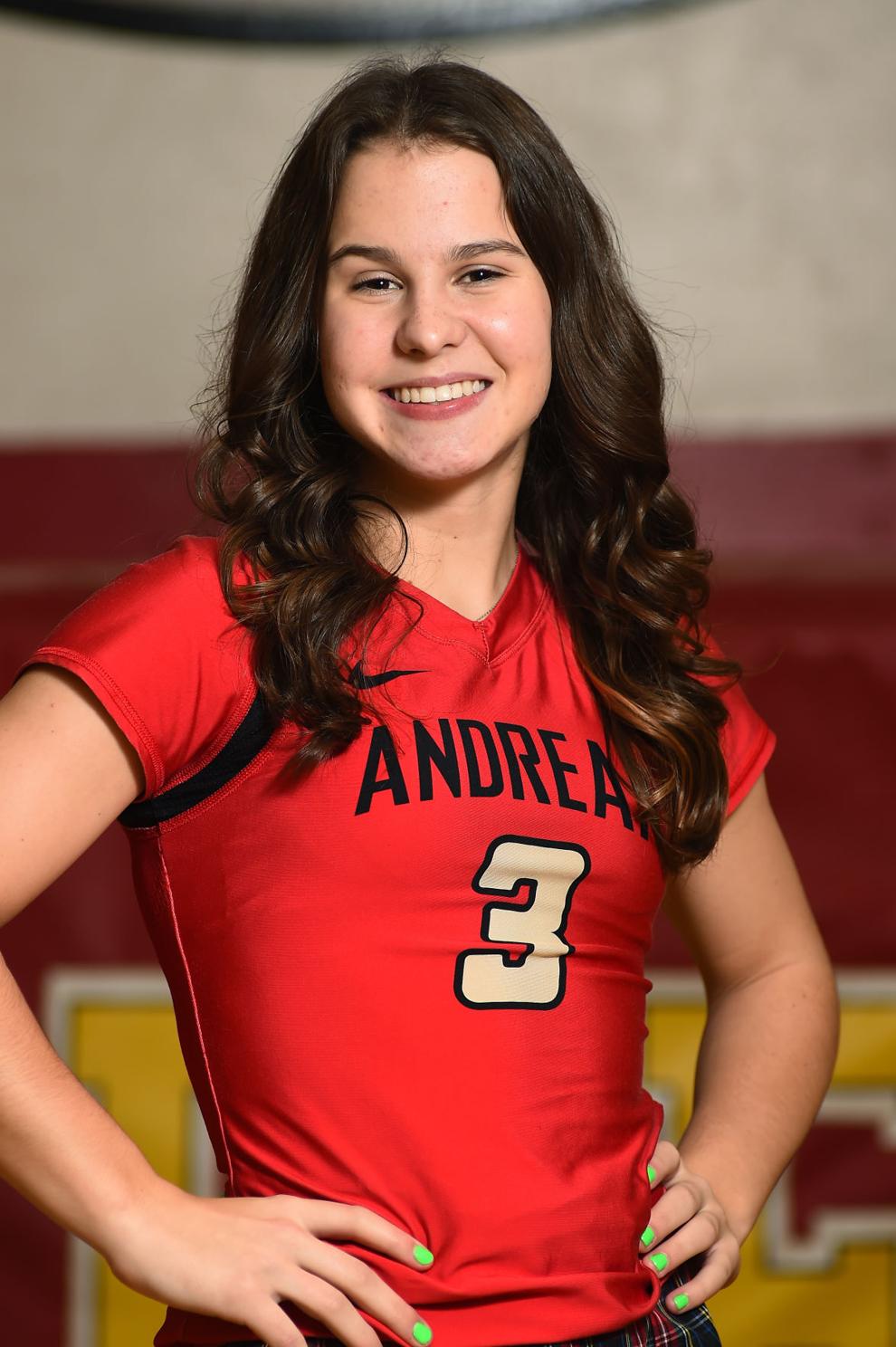 5. Caleigh Doffin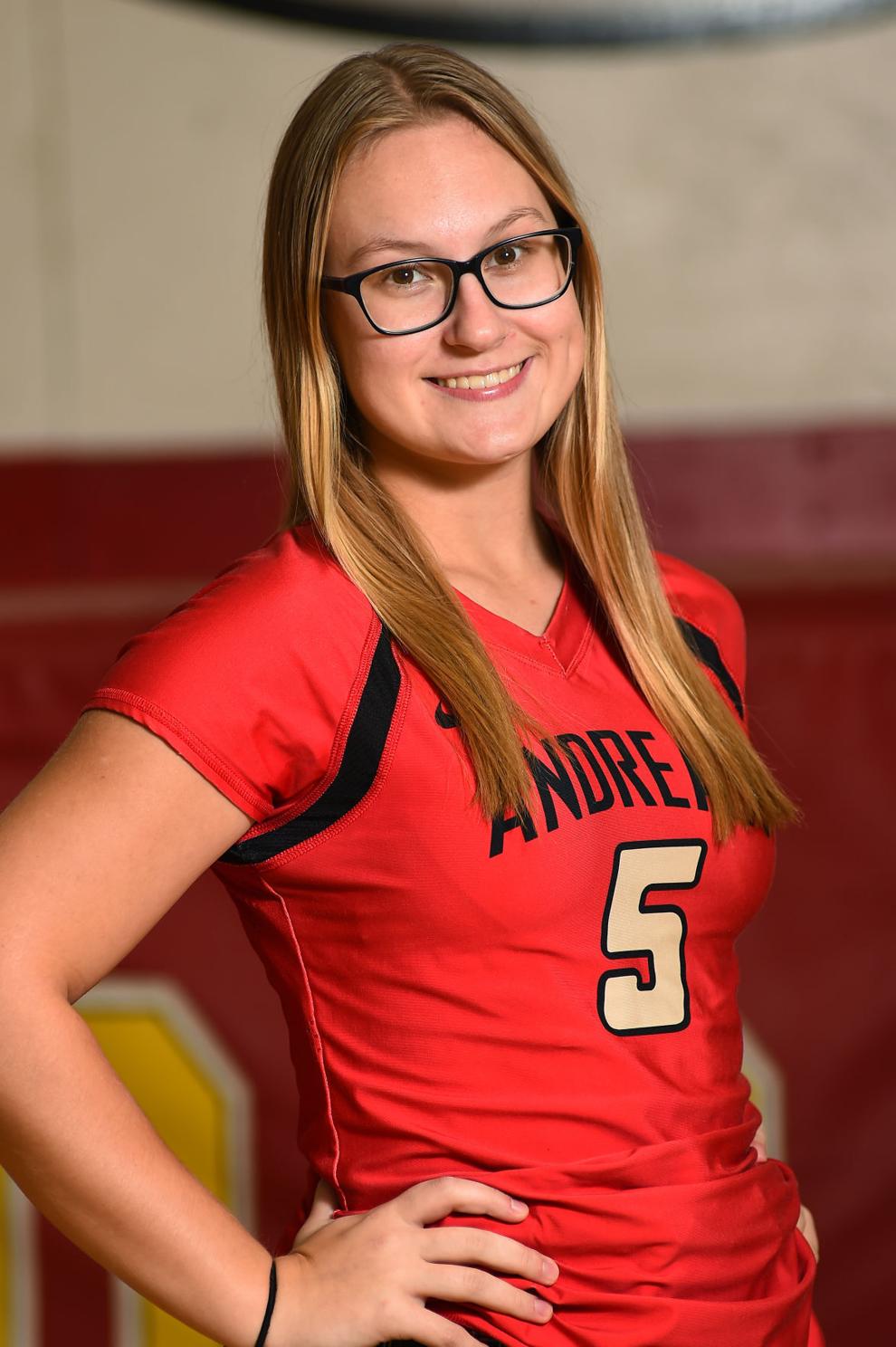 6. Madison Gibson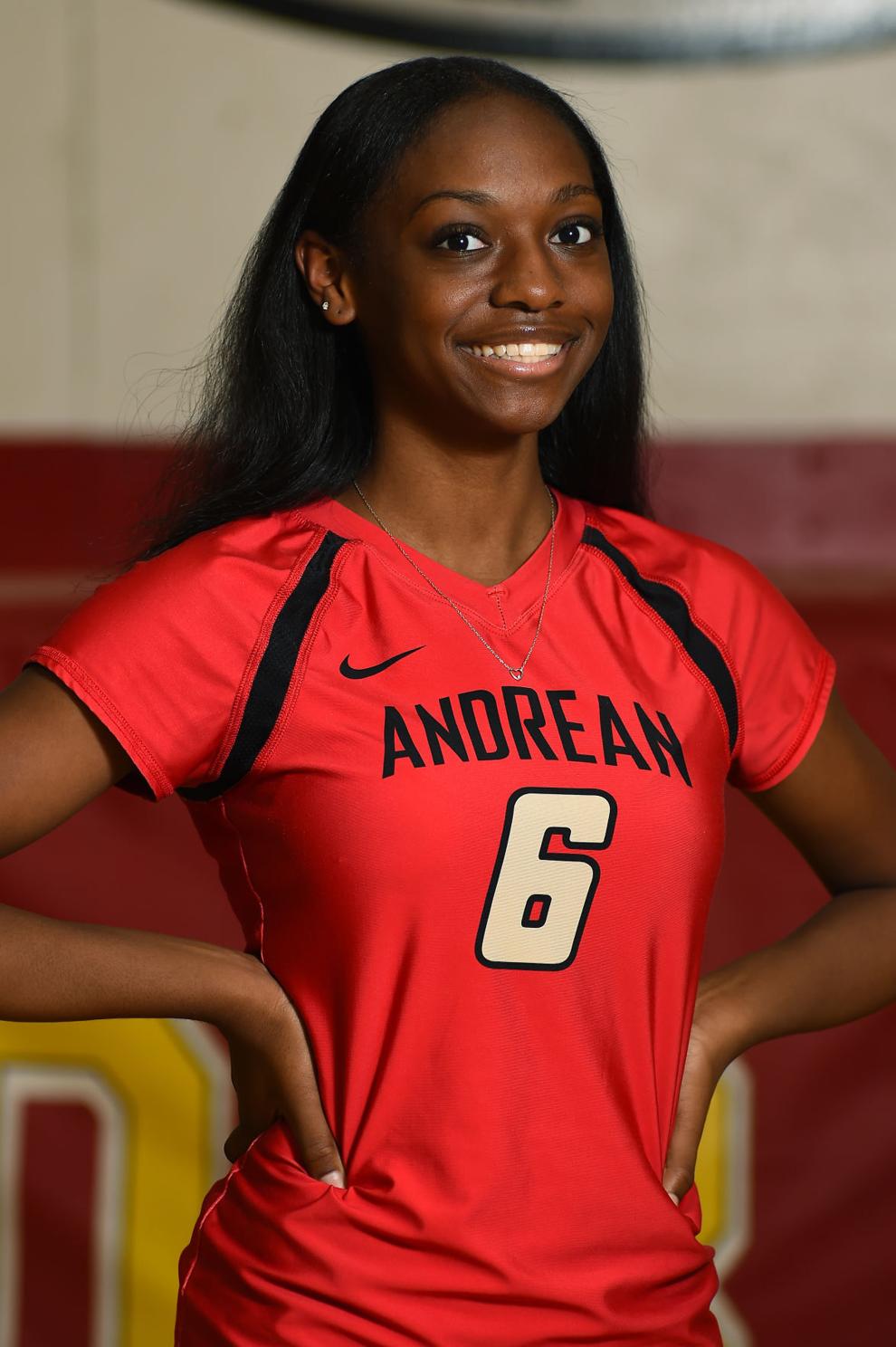 7. Varvara Rahoizha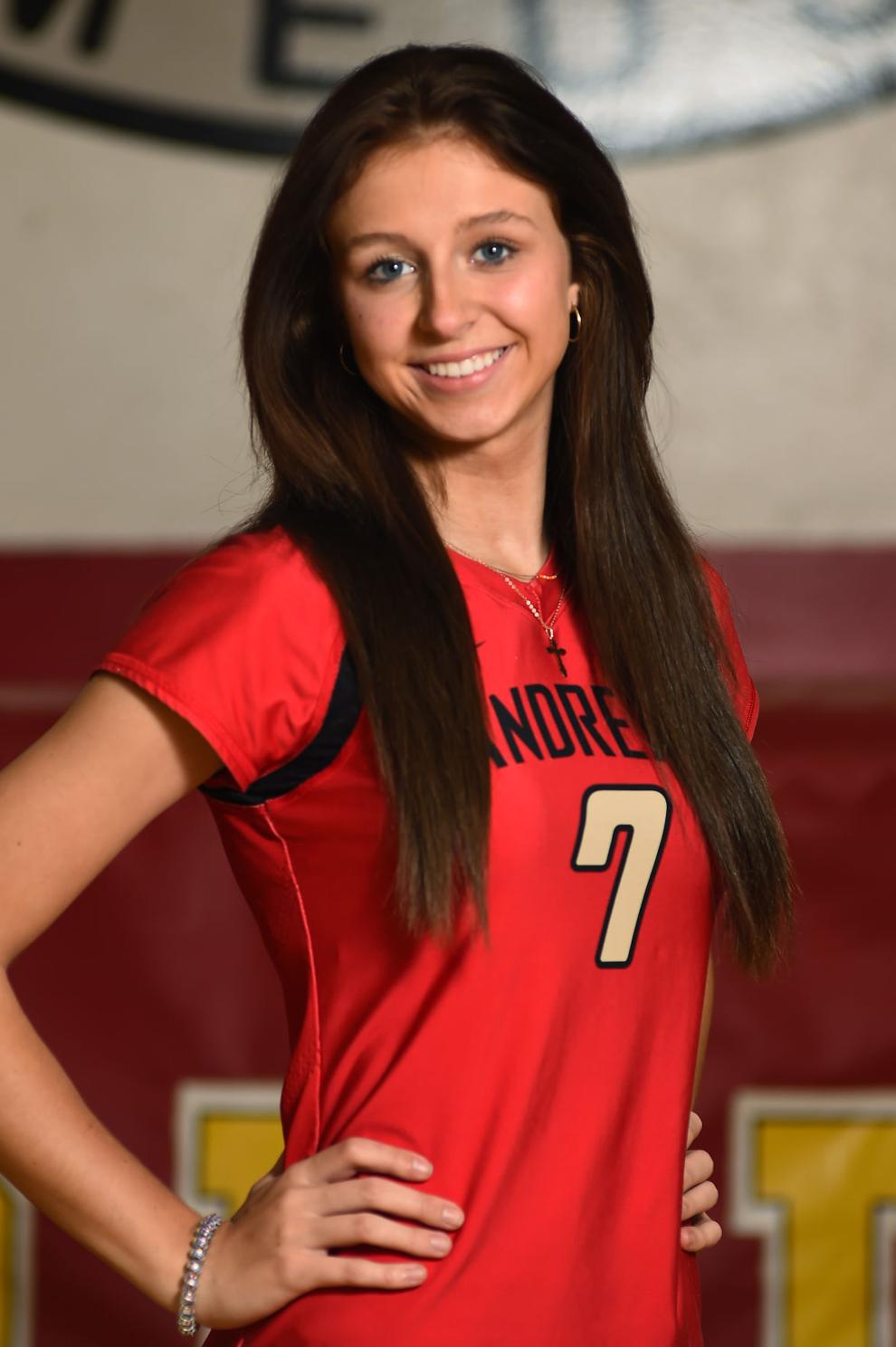 8. Molly Prisby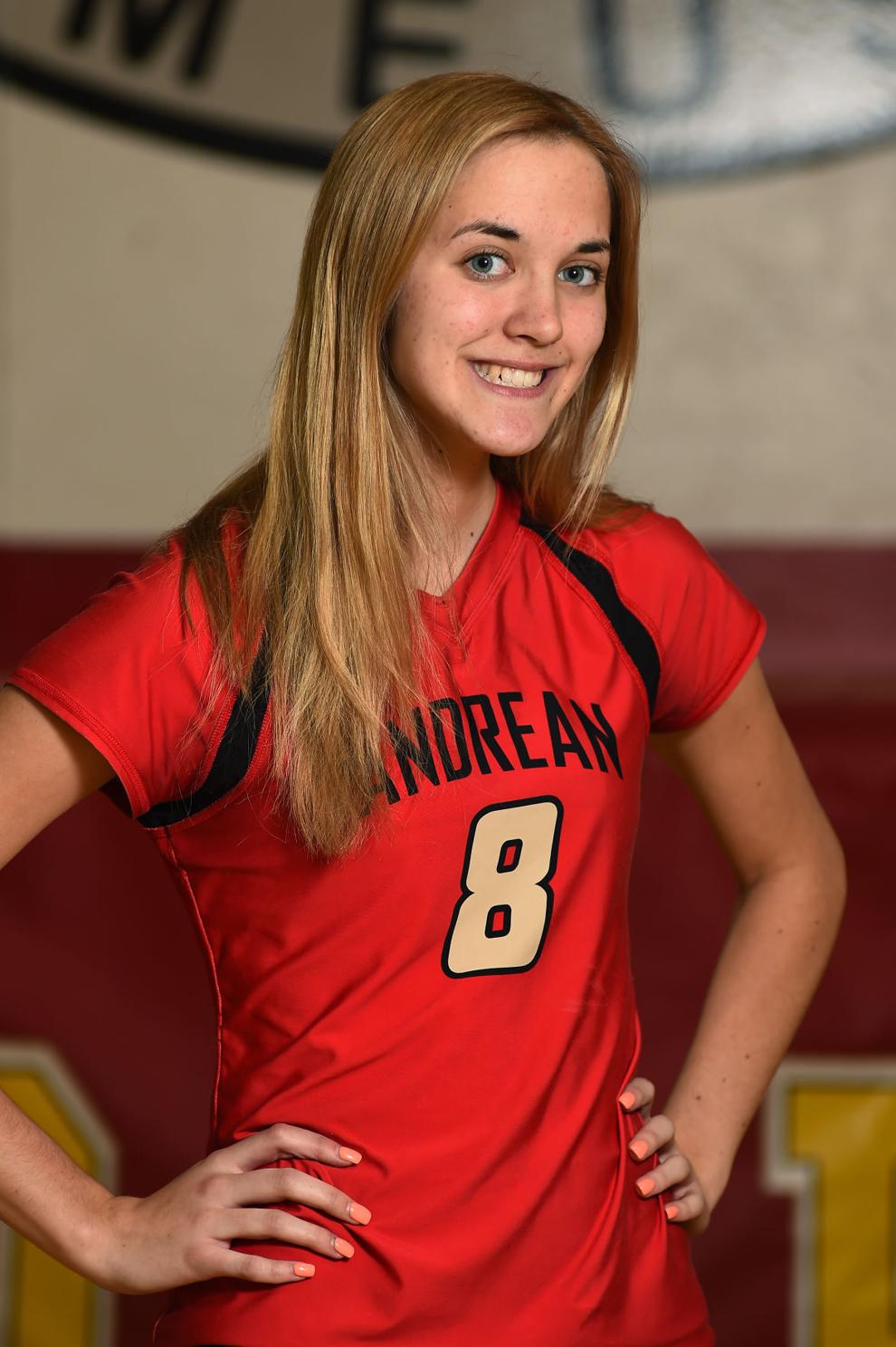 12. Madison Kmetz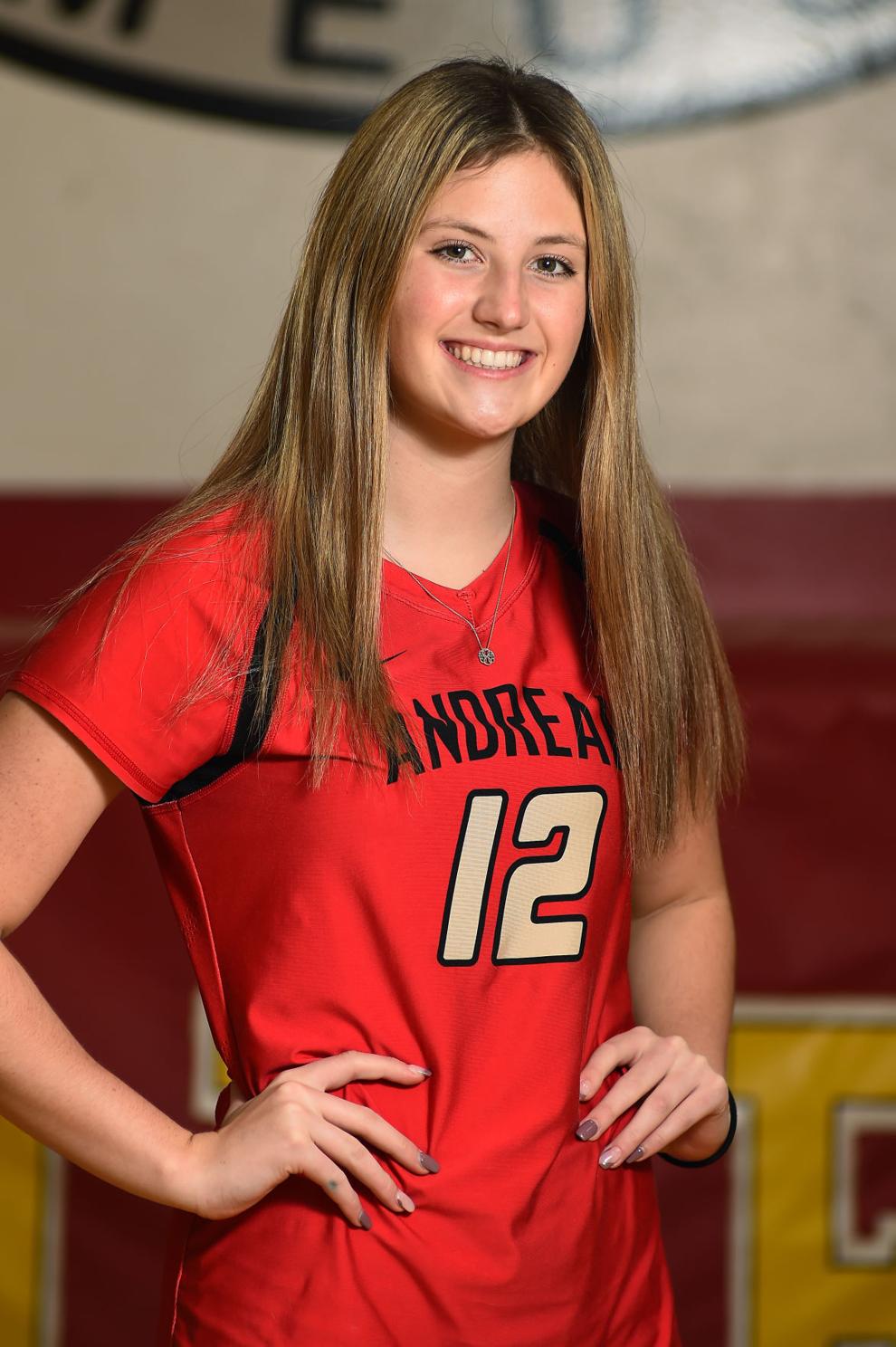 13. Annelise Allegretti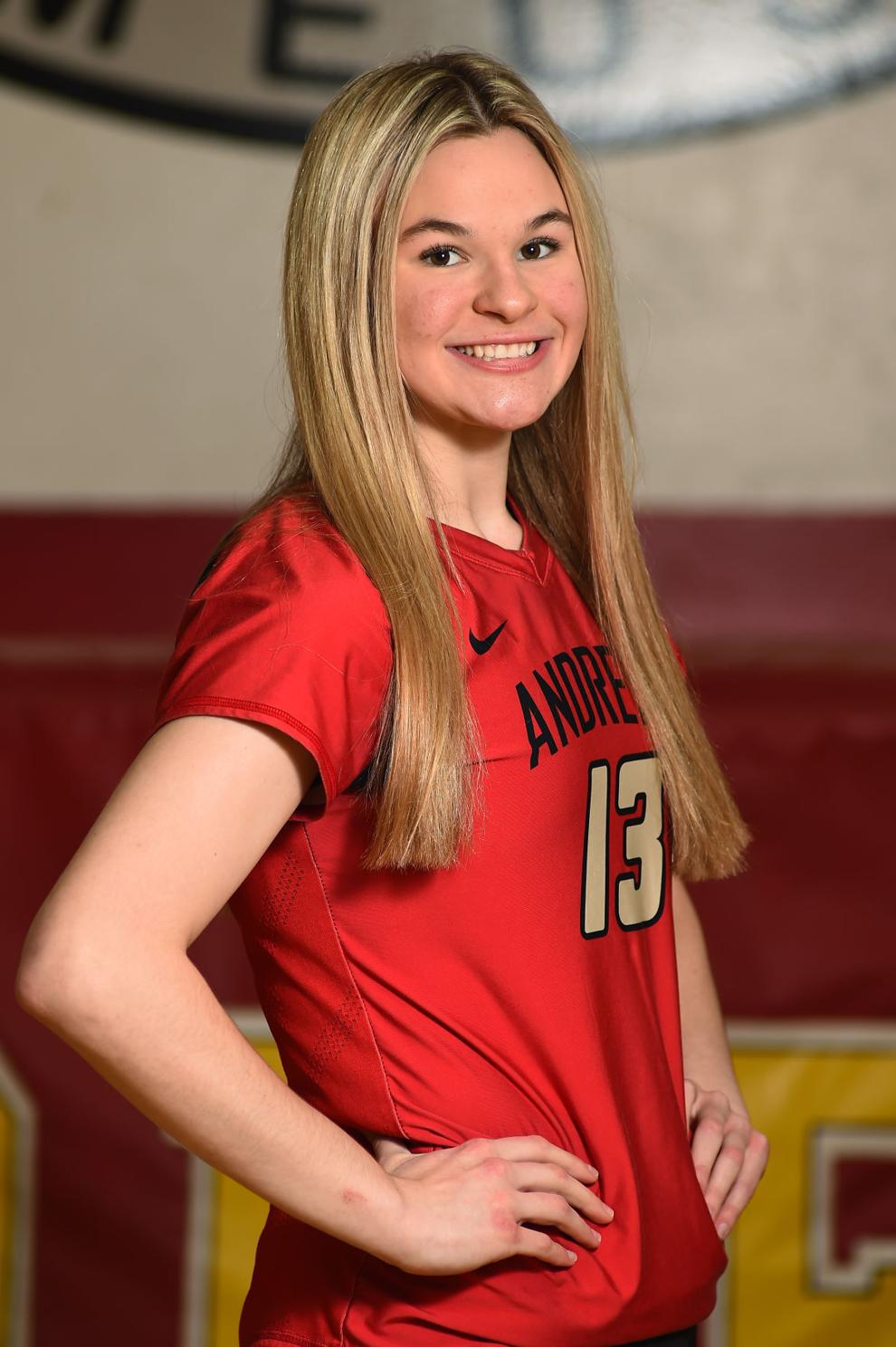 14. Marin Sanchez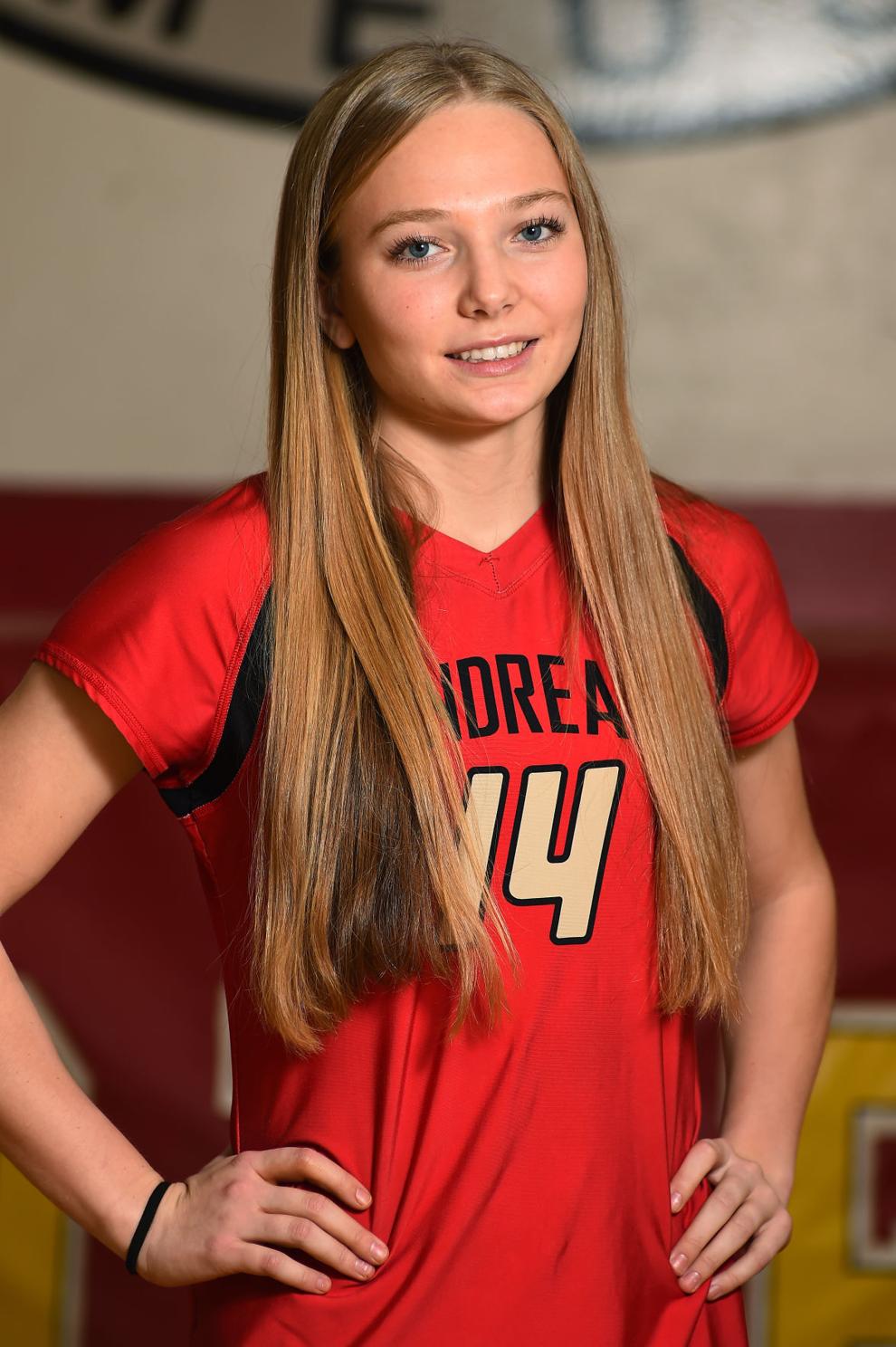 16. Mackenzie Rice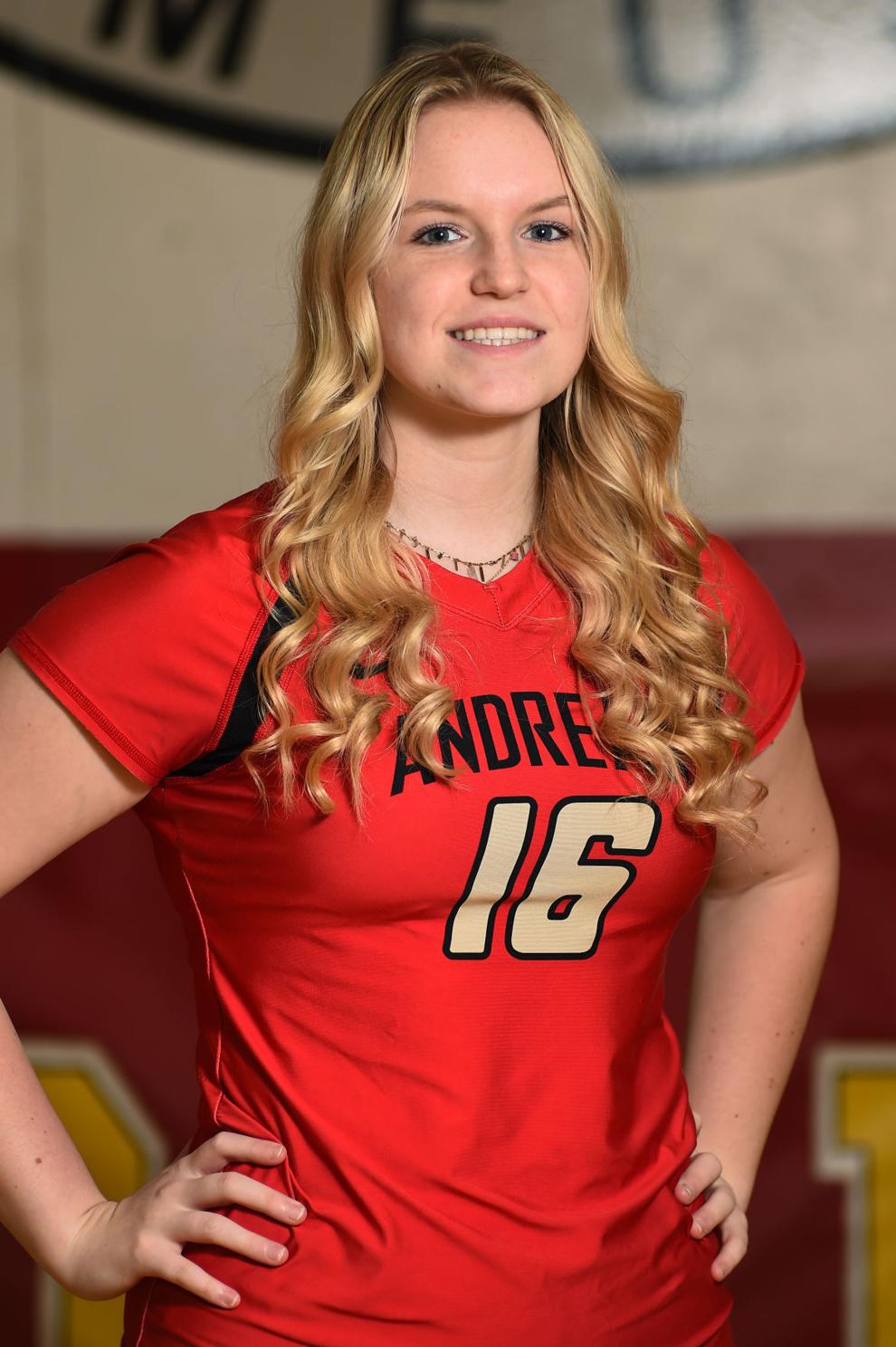 17. Angelina Majchrowicz
18. Julia Lucas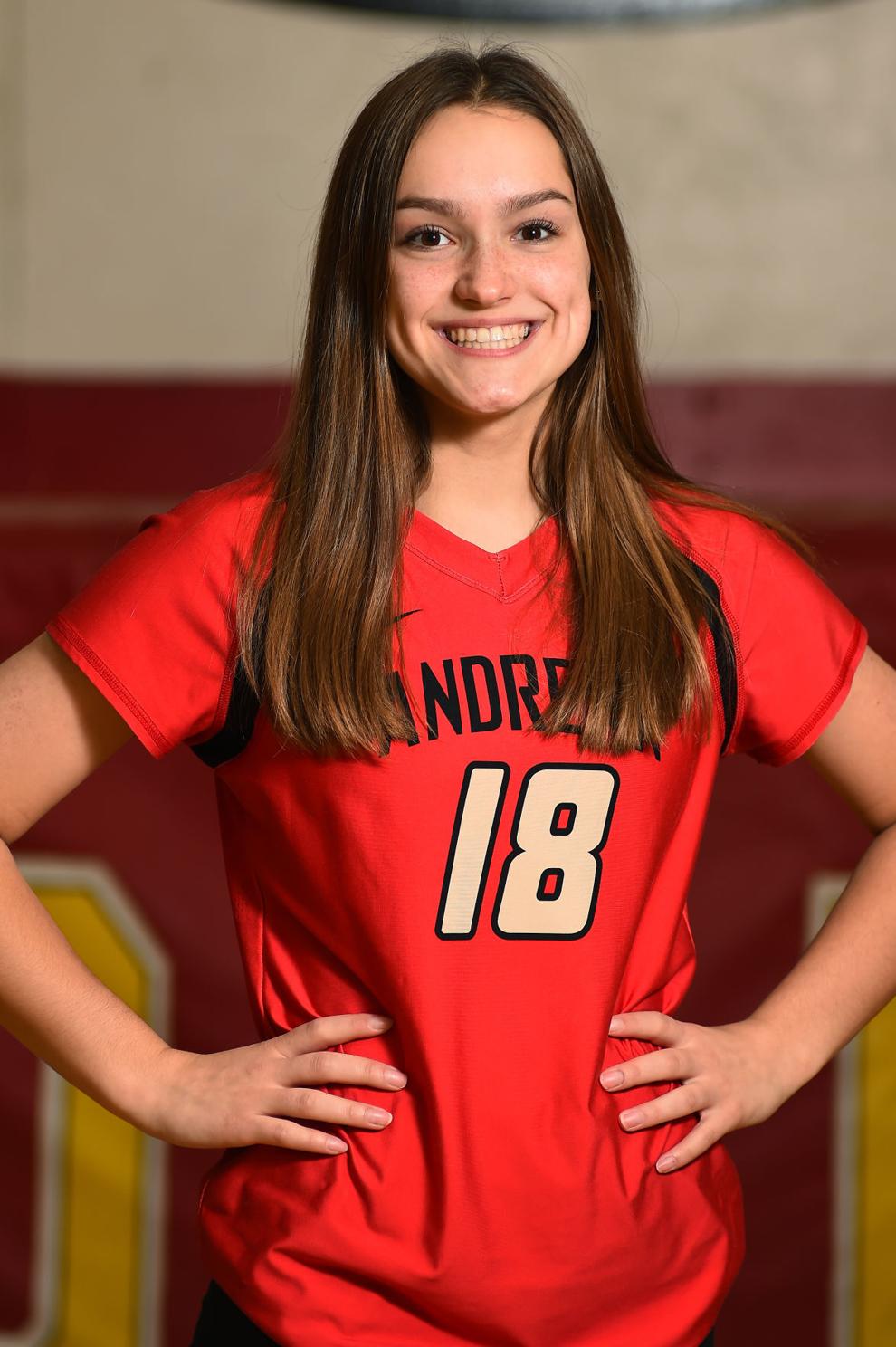 19. Morgan Fornaciari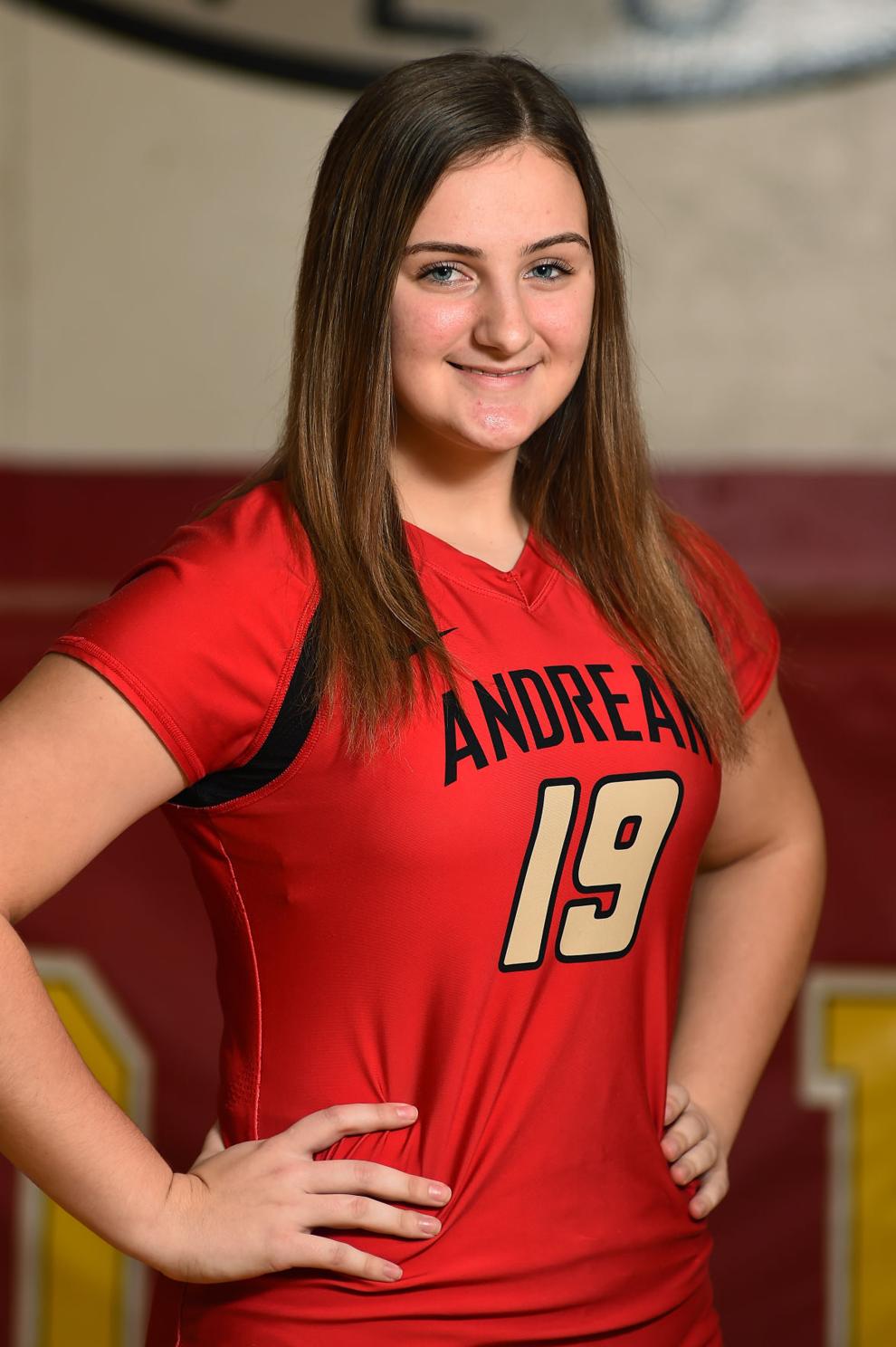 20. Hannah Mauer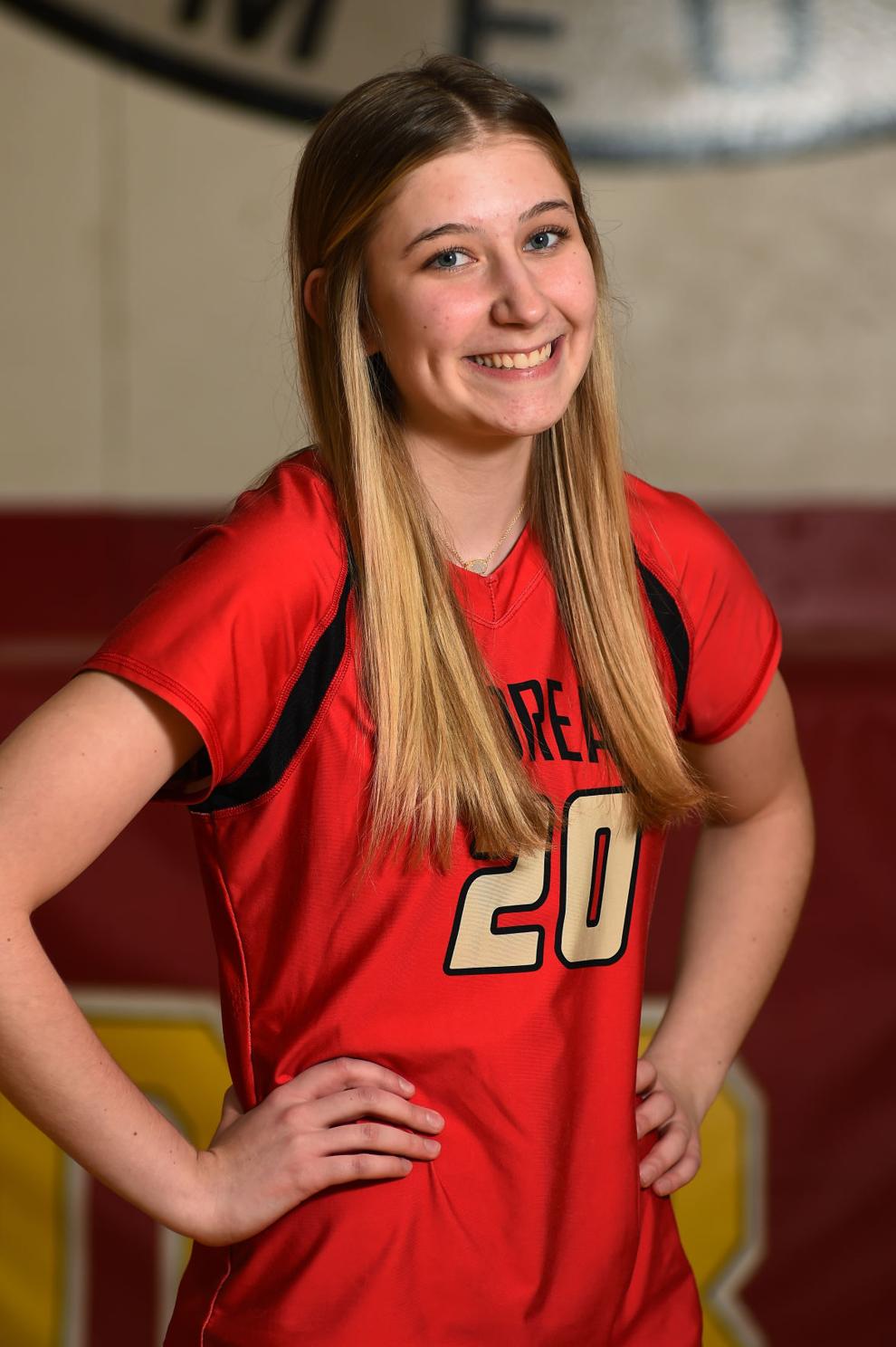 21. Gracie Pettit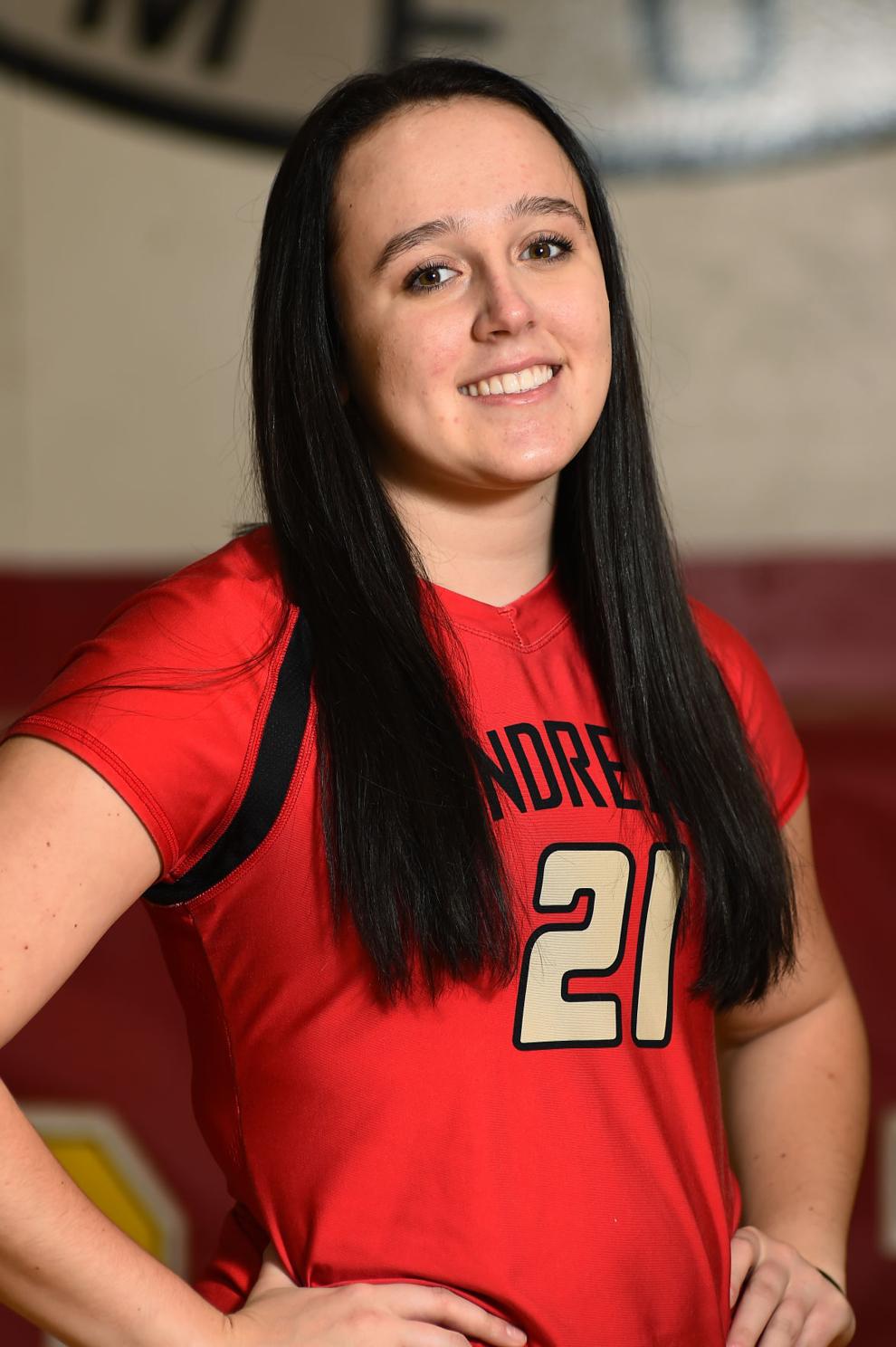 23. Brooke Molson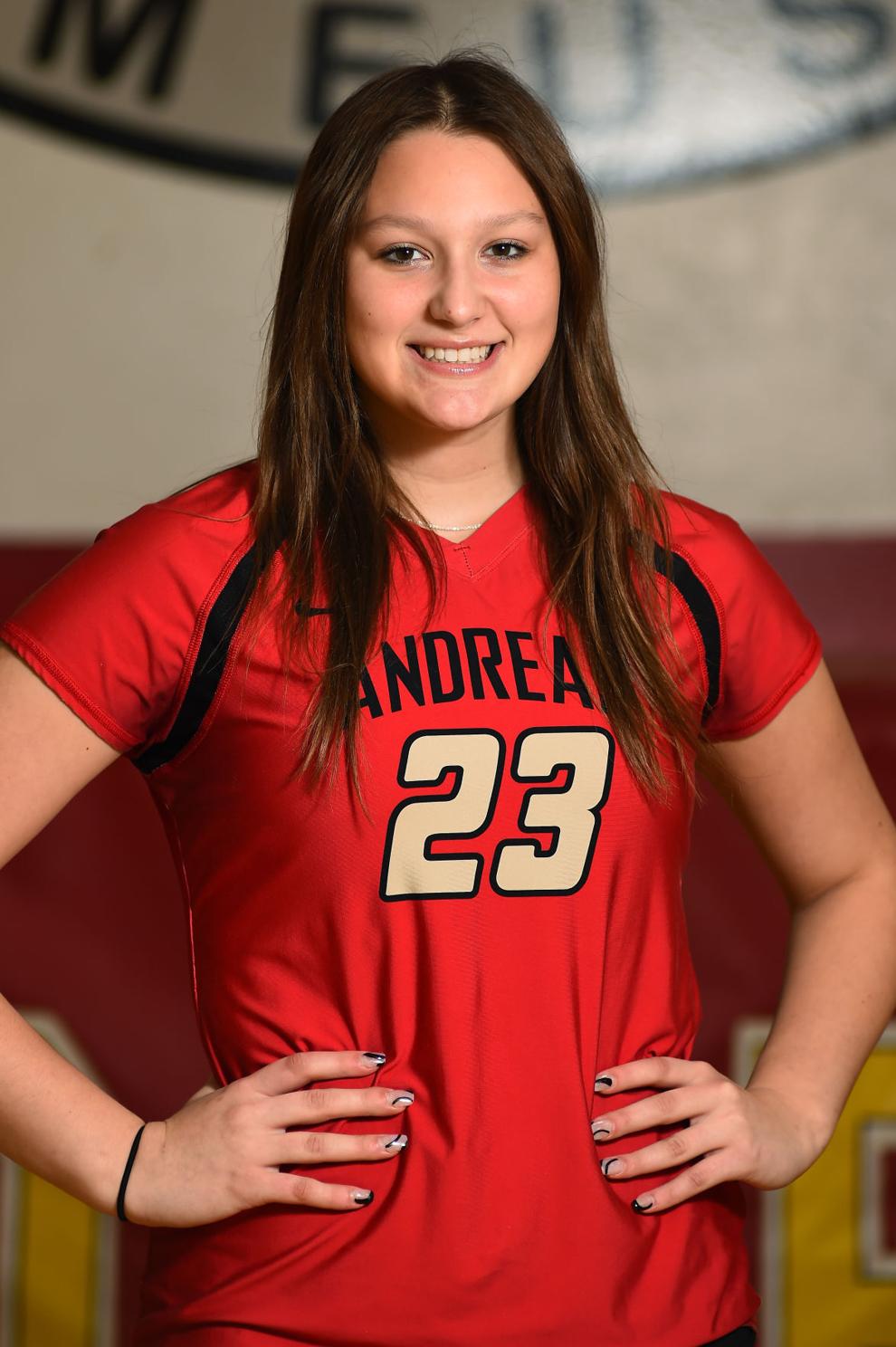 24. Audrey Nohos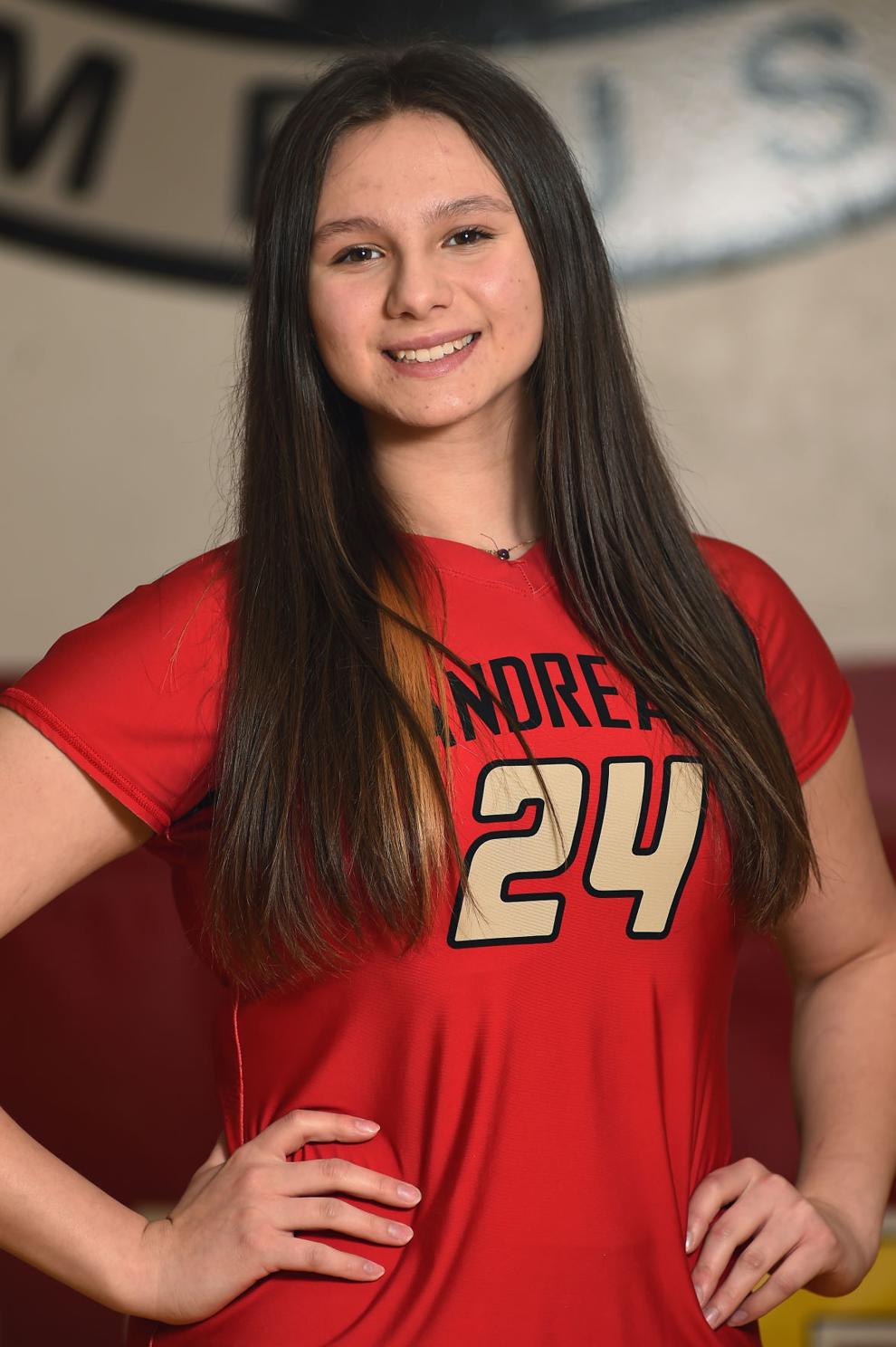 25. Kate Cusick
Grant Bell, head coach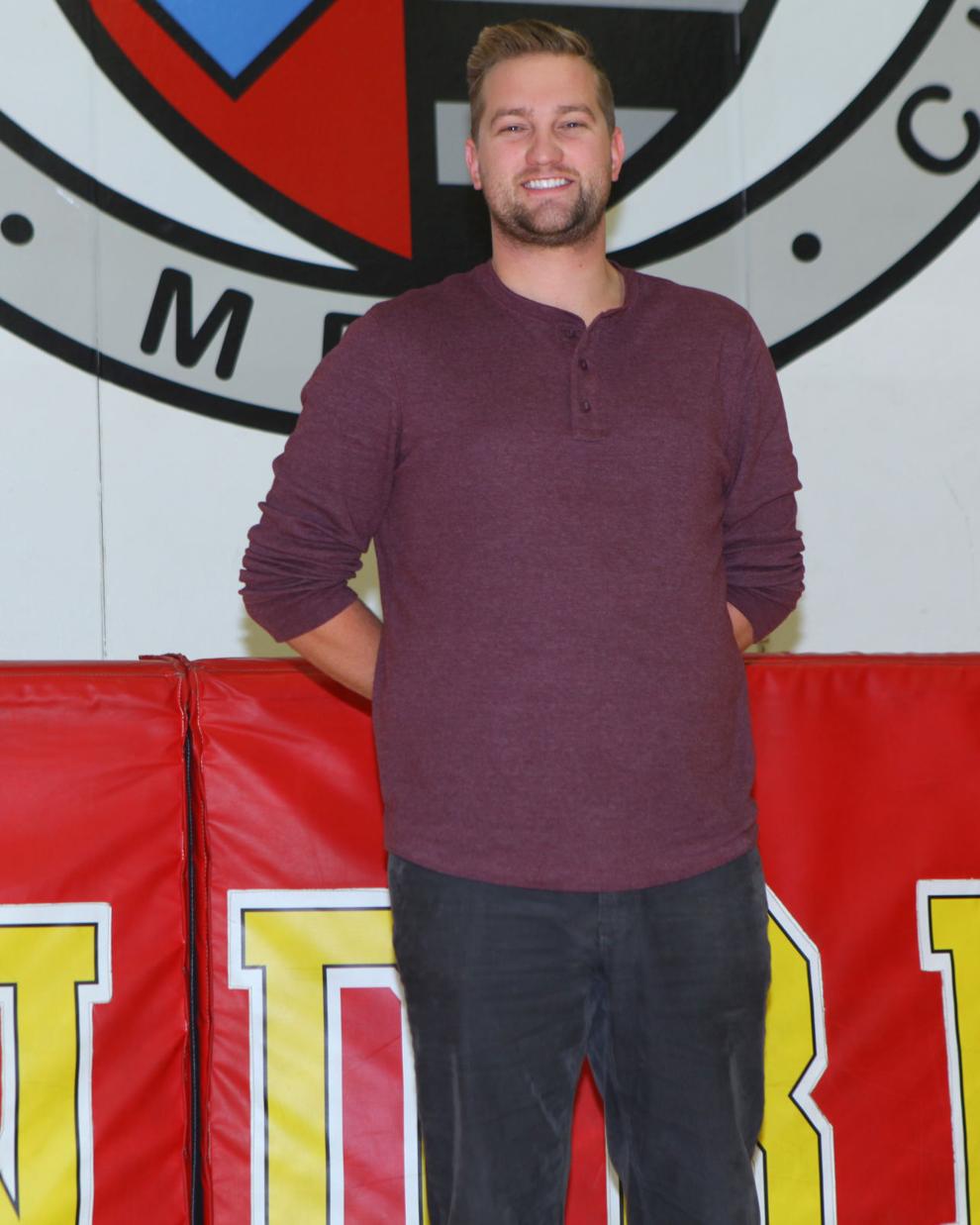 Liam Flaherty, assistant coach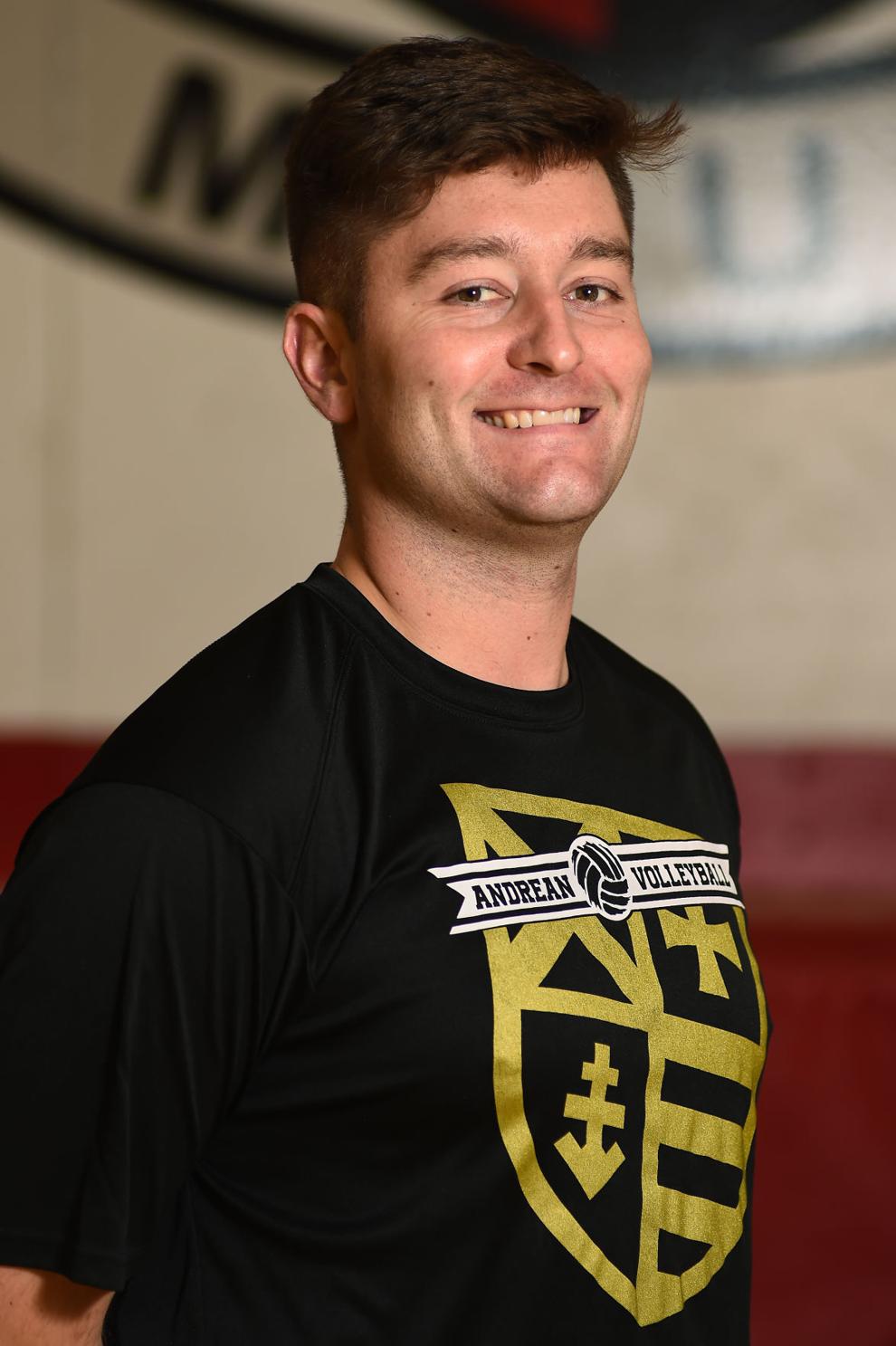 Gallery: Andrean plays for the Class A girls soccer state championship
103121-spt-gso-and_1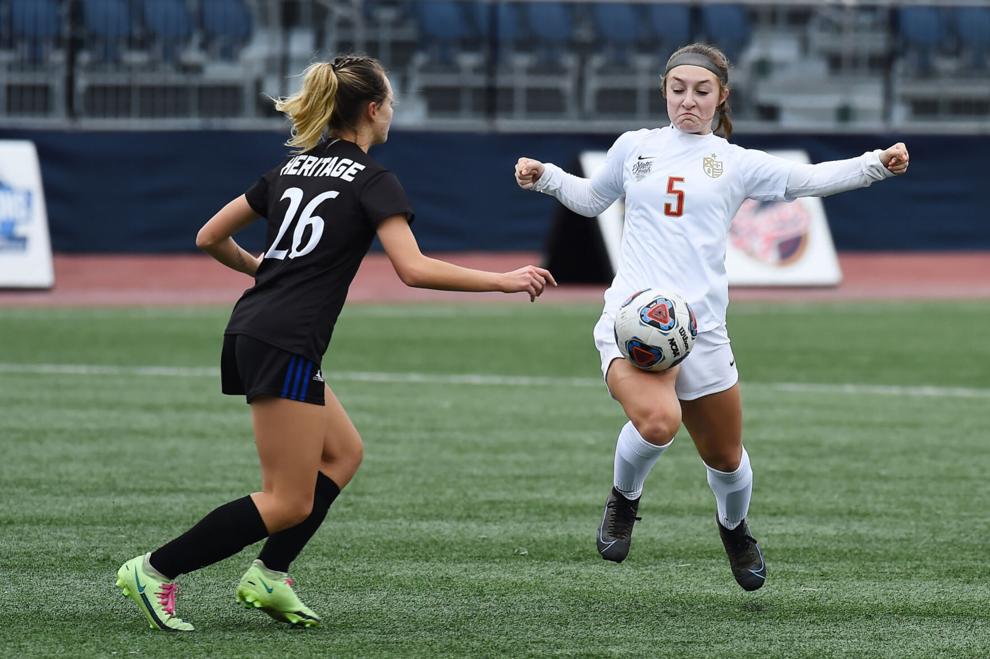 103121-spt-gso-and_2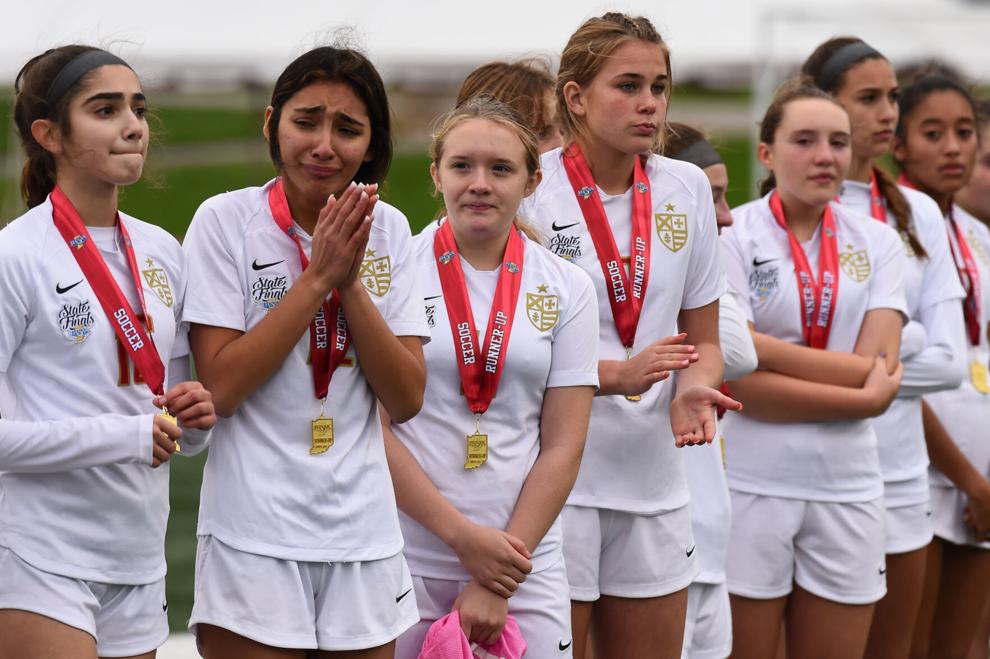 103121-spt-gso-and_3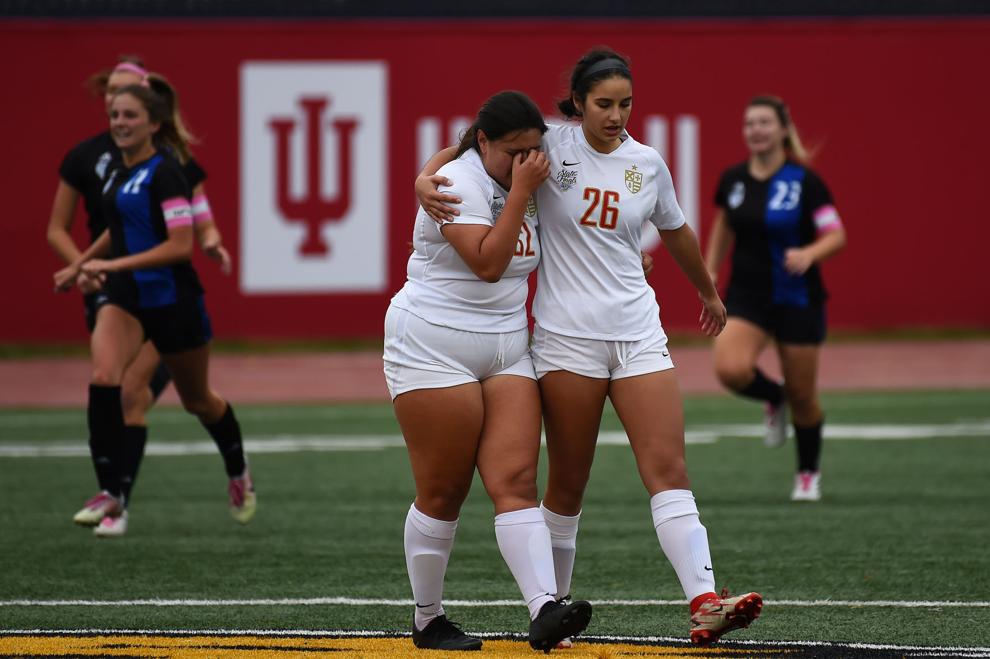 103121-spt-gso-and_4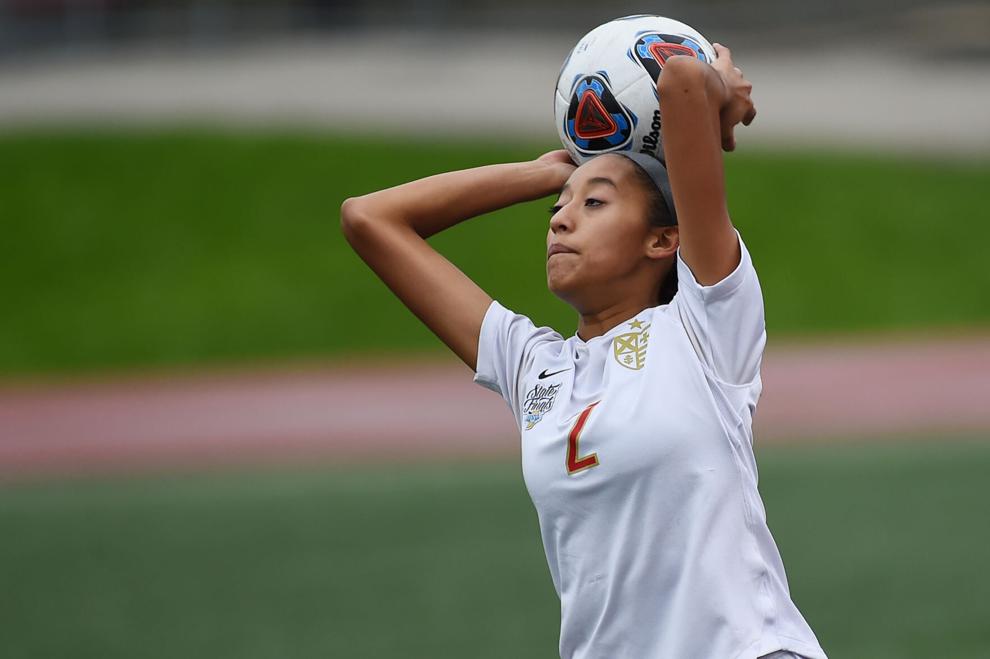 103121-spt-gso-and_5
103121-spt-gso-and_6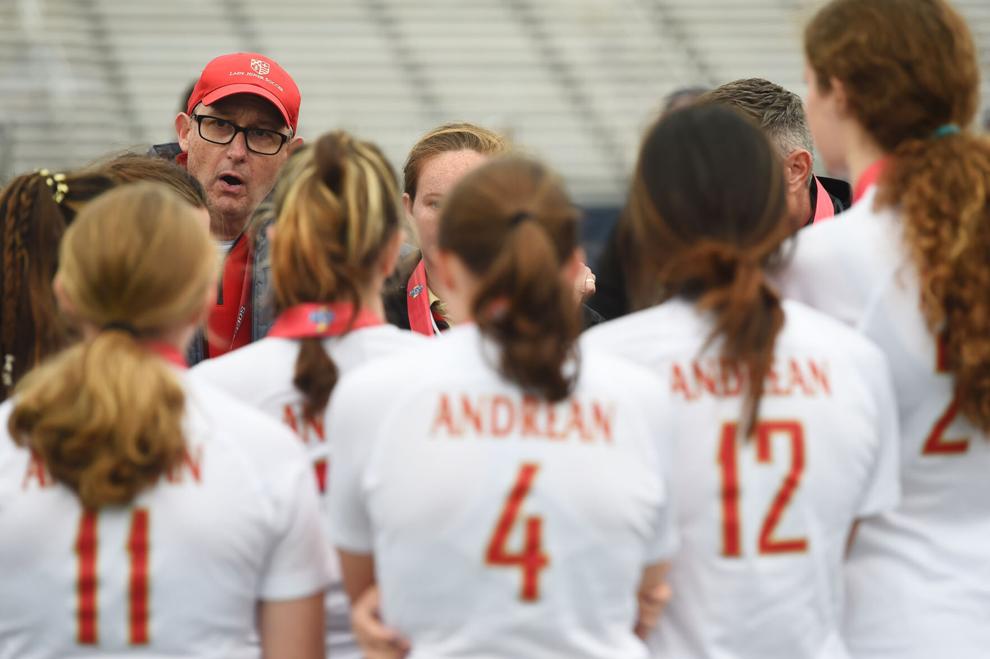 103121-spt-gso-and_7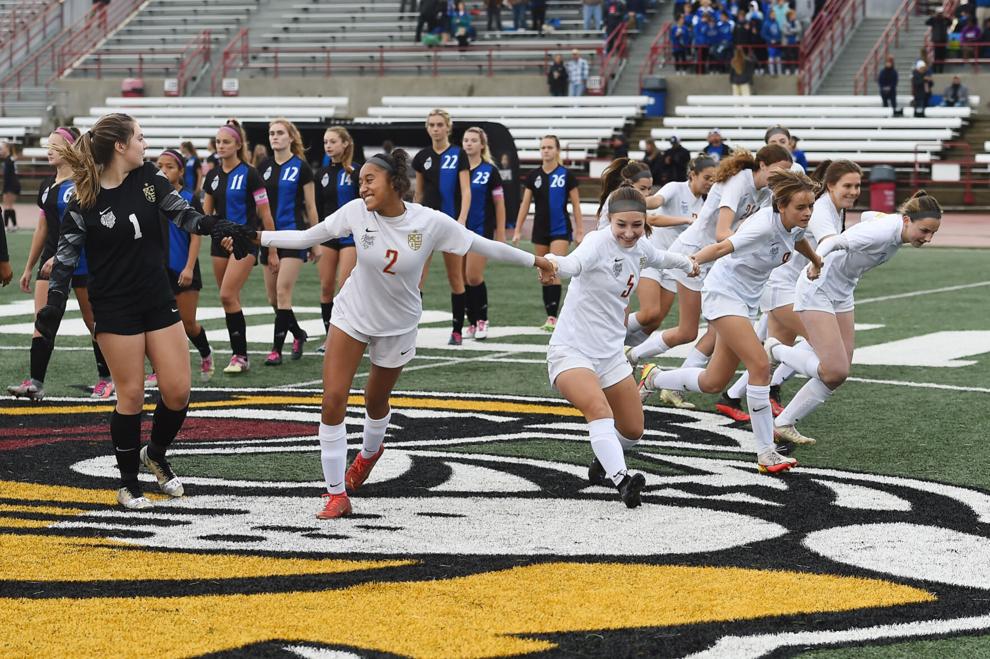 103121-spt-gso-and_8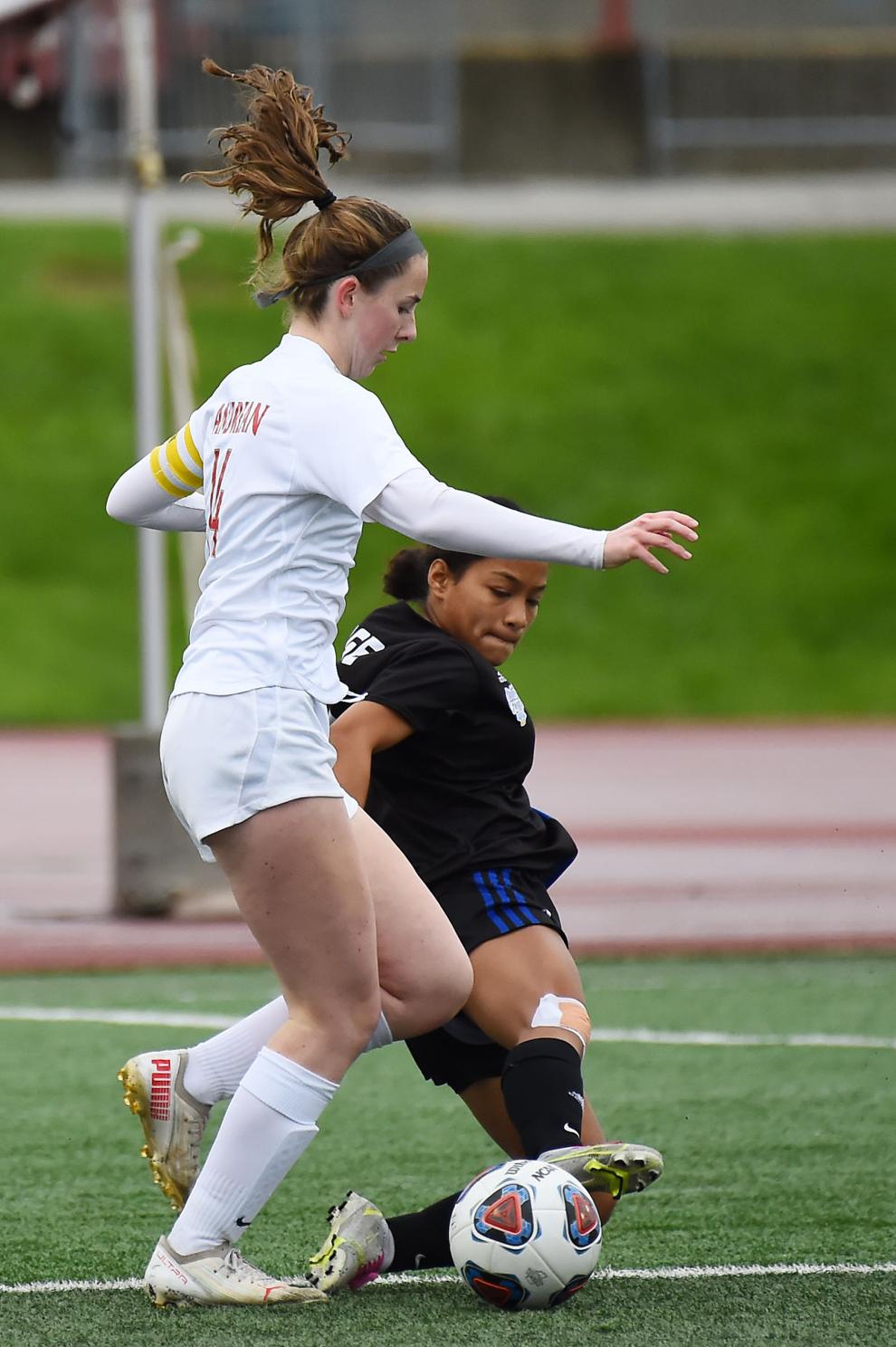 103121-spt-gso-and_9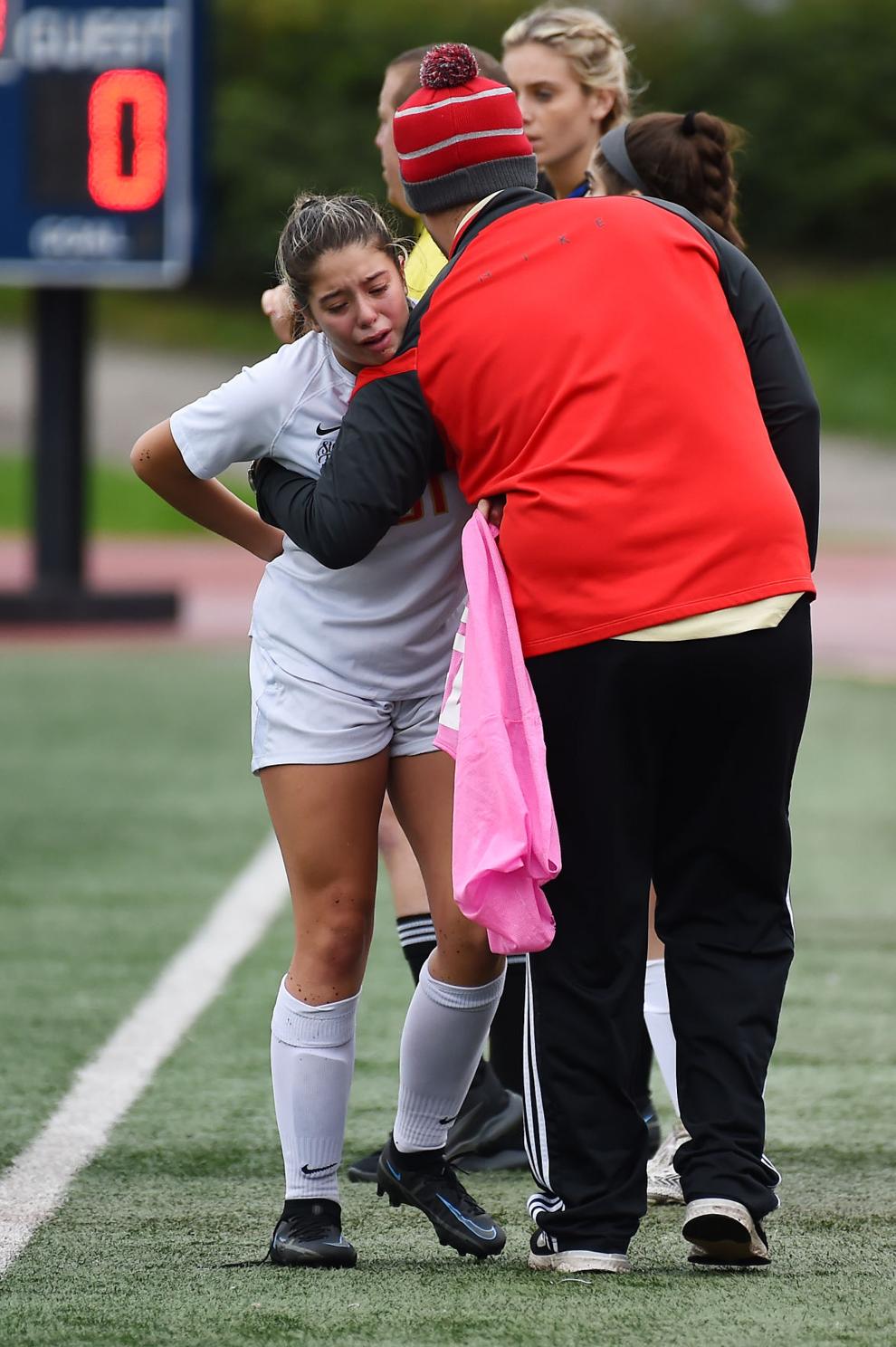 103121-spt-gso-and_10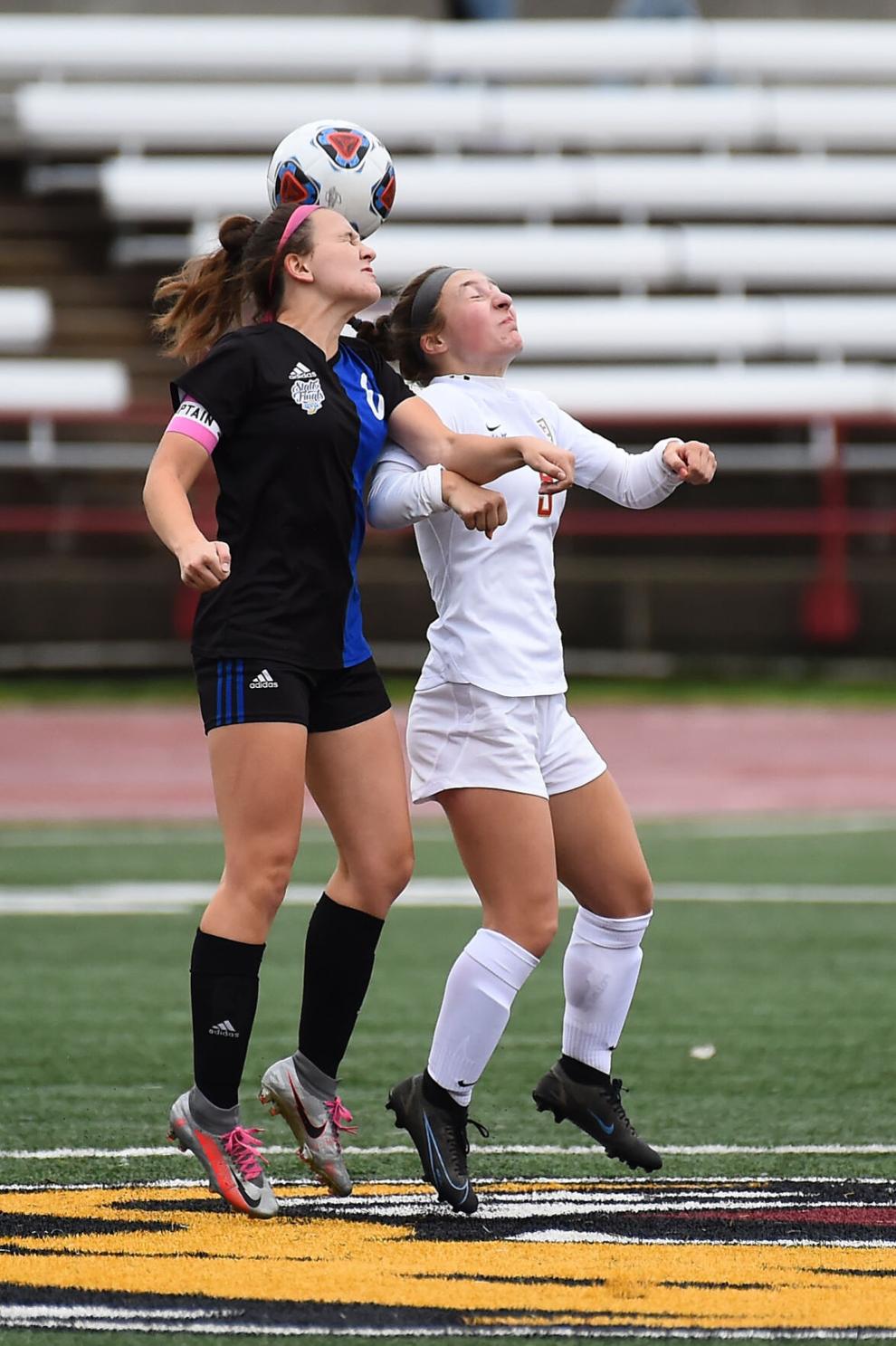 103121-spt-gso-and_11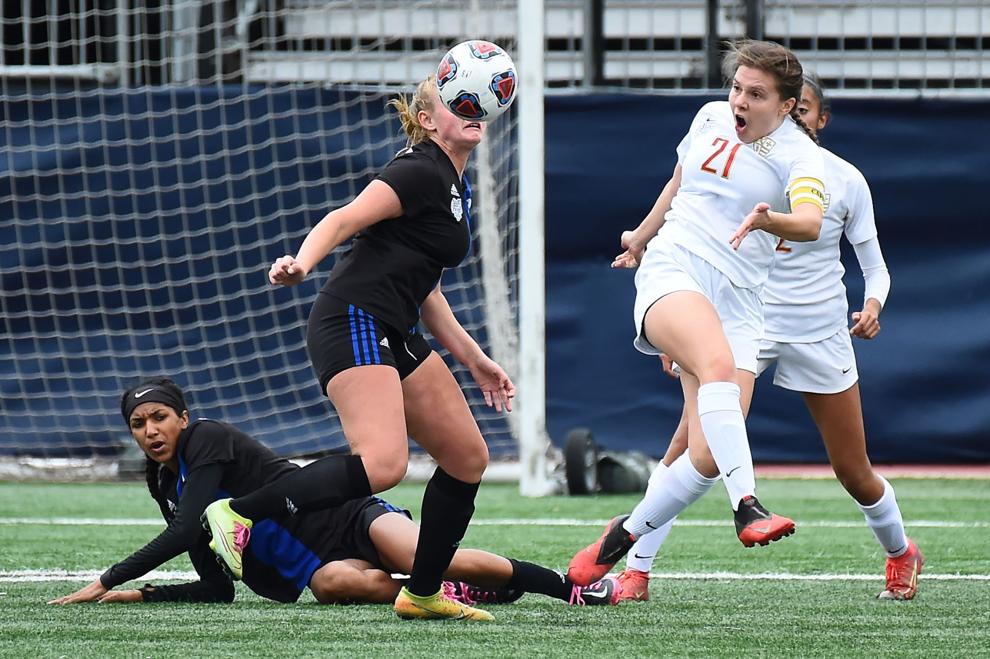 103121-spt-gso-and_12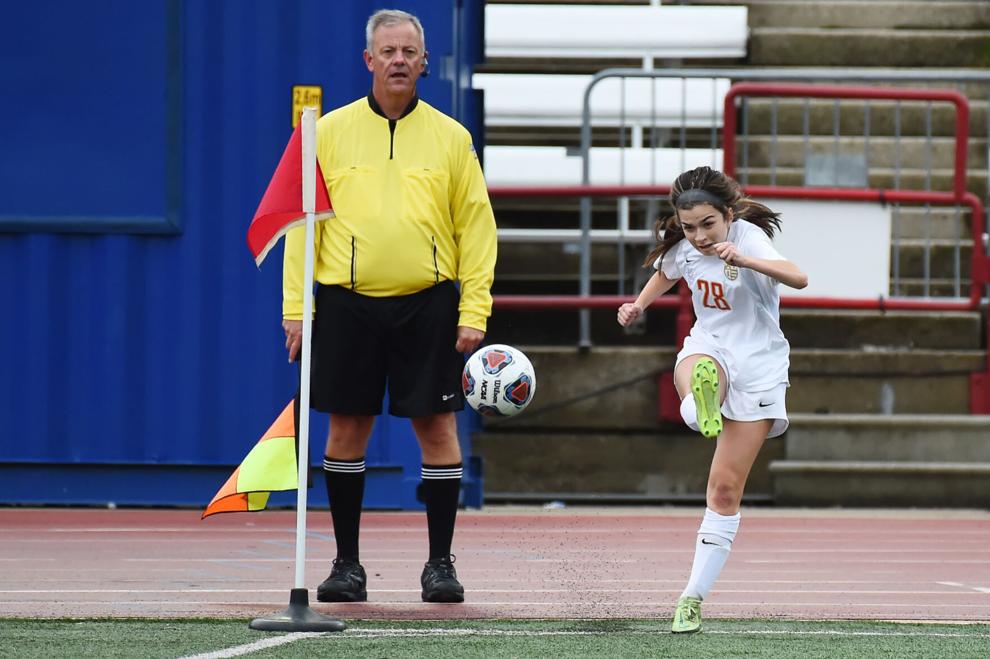 103121-spt-gso-and_13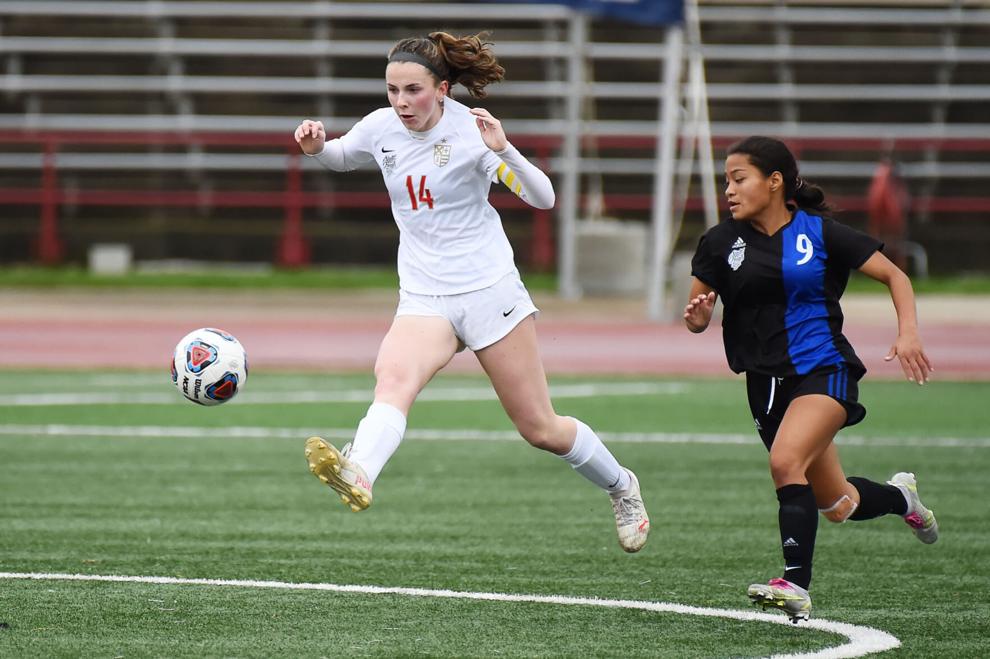 103121-spt-gso-and_14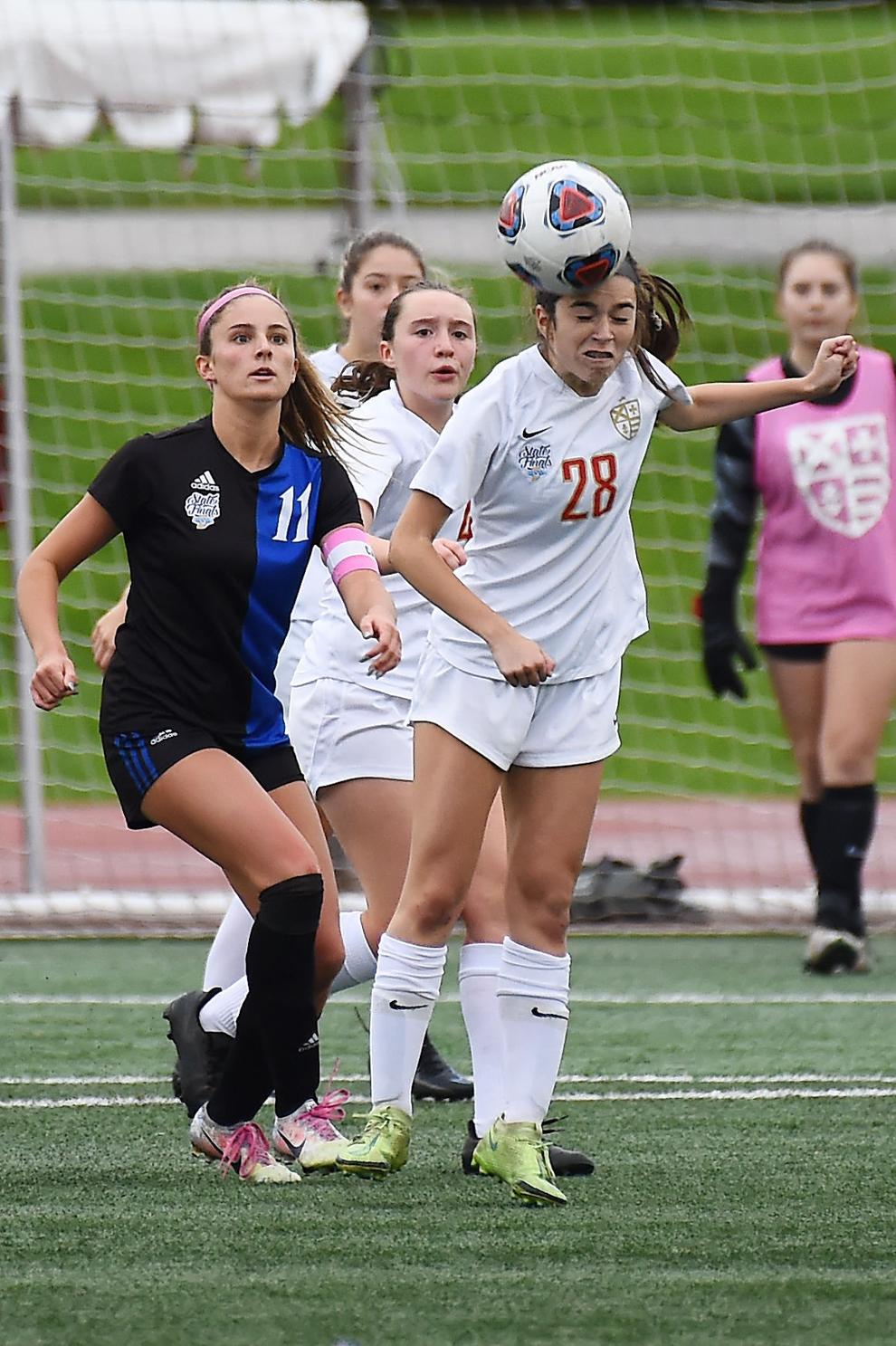 103121-spt-gso-and_15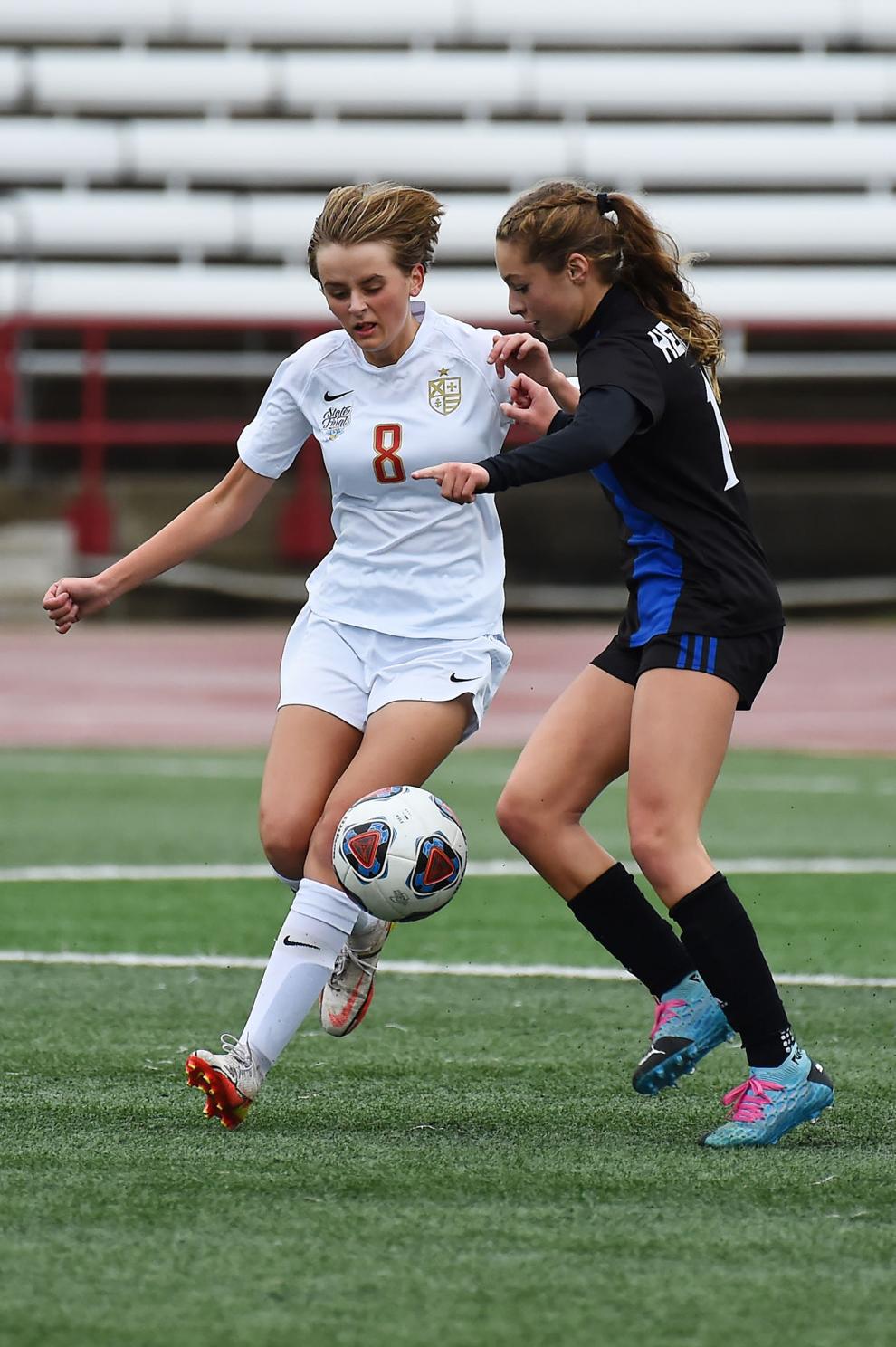 Meet the 2021 state-bound Andrean 59ers girls soccer team
0. Nikita Fogg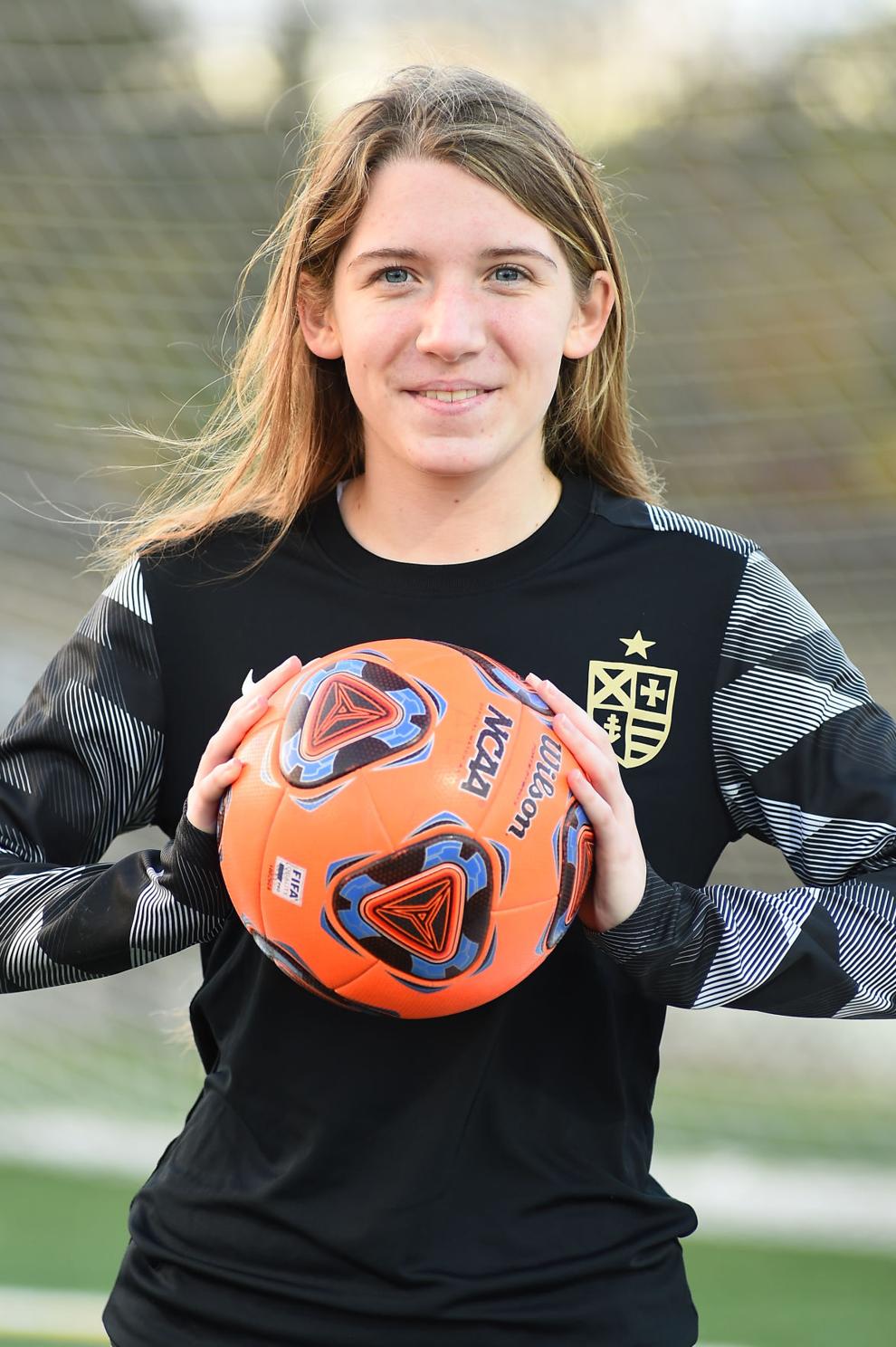 1. Kate Wantuch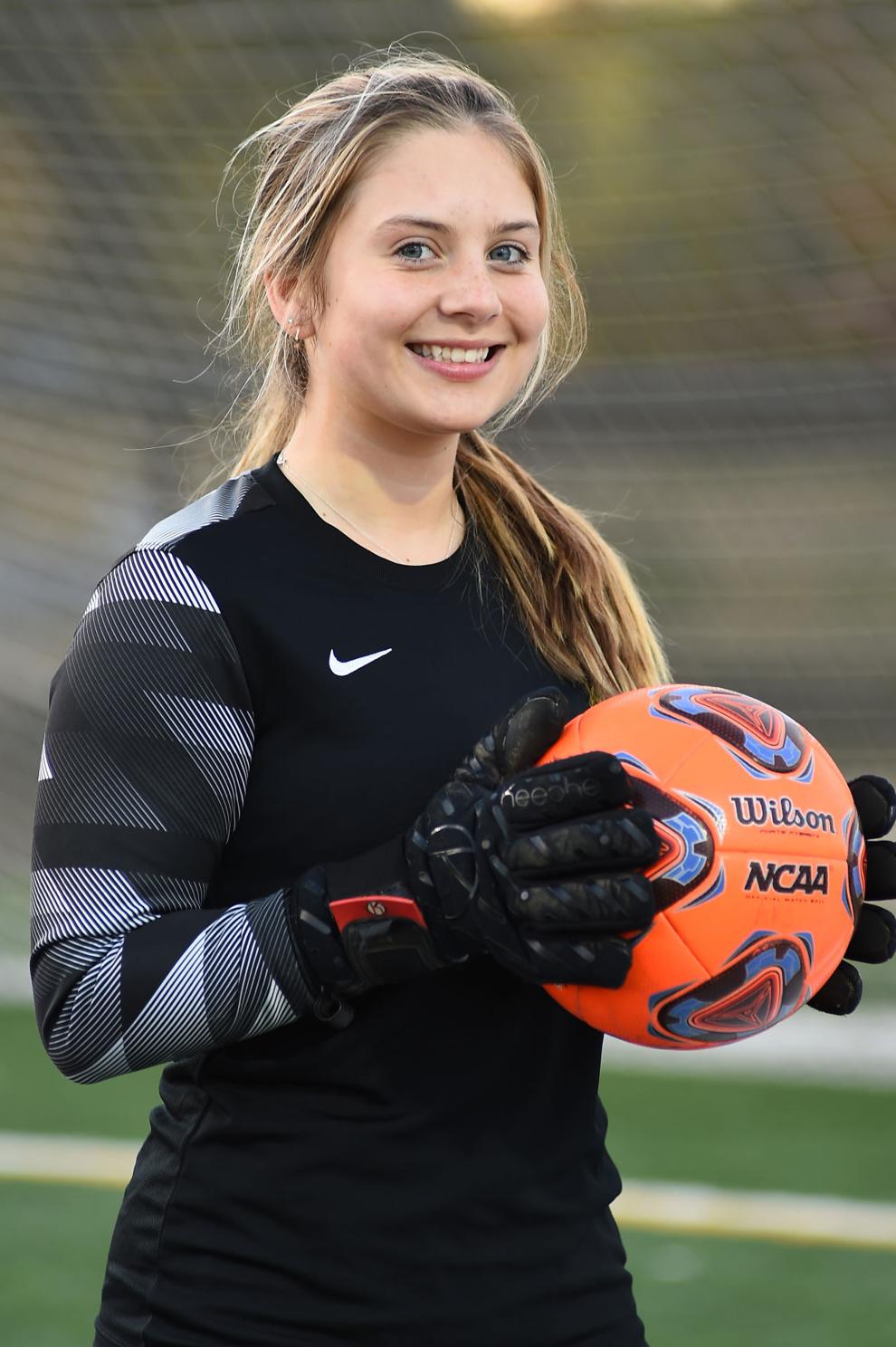 2. Gina Cappello
3. Tessa Powell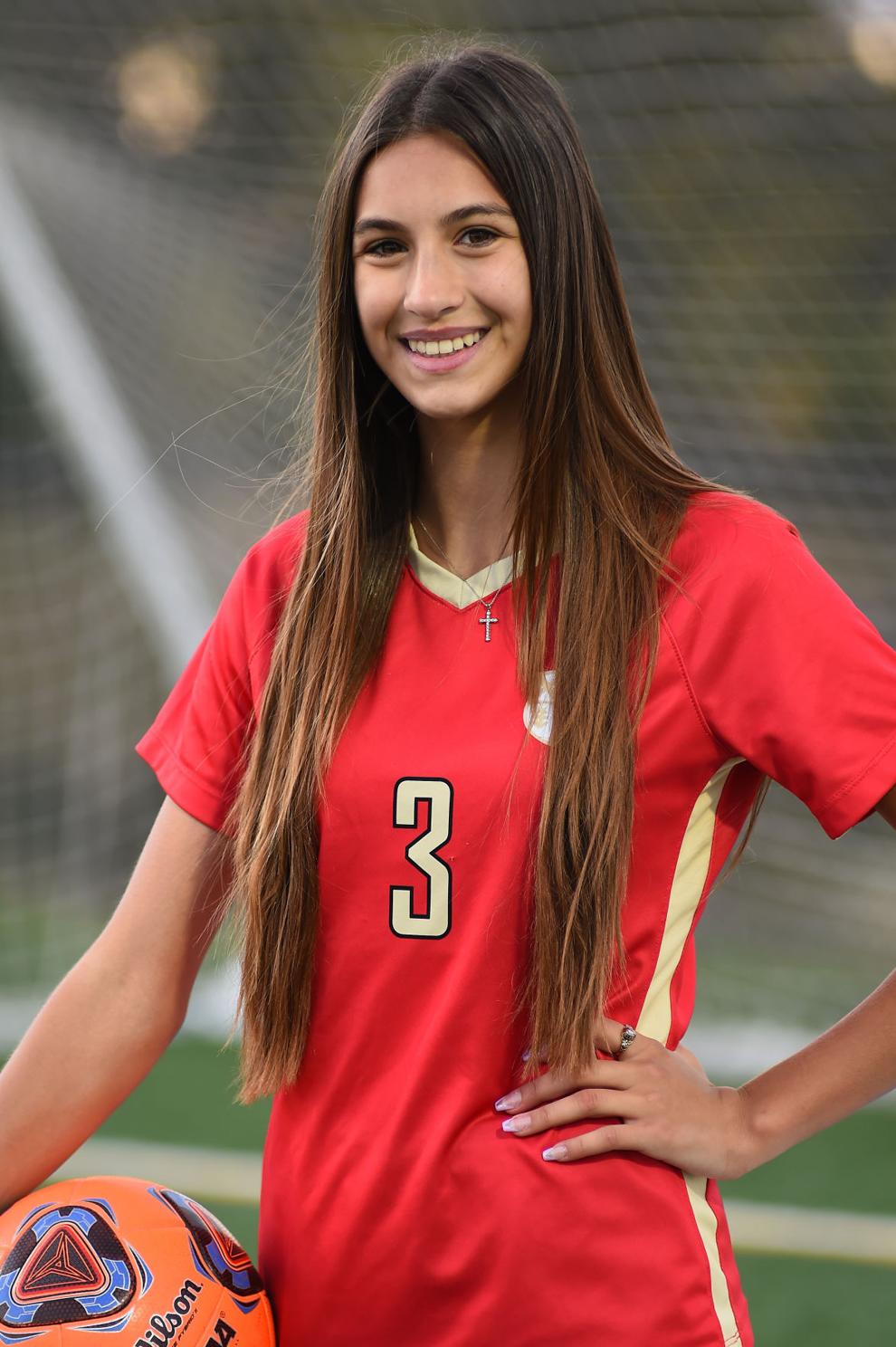 4. Kate Sipple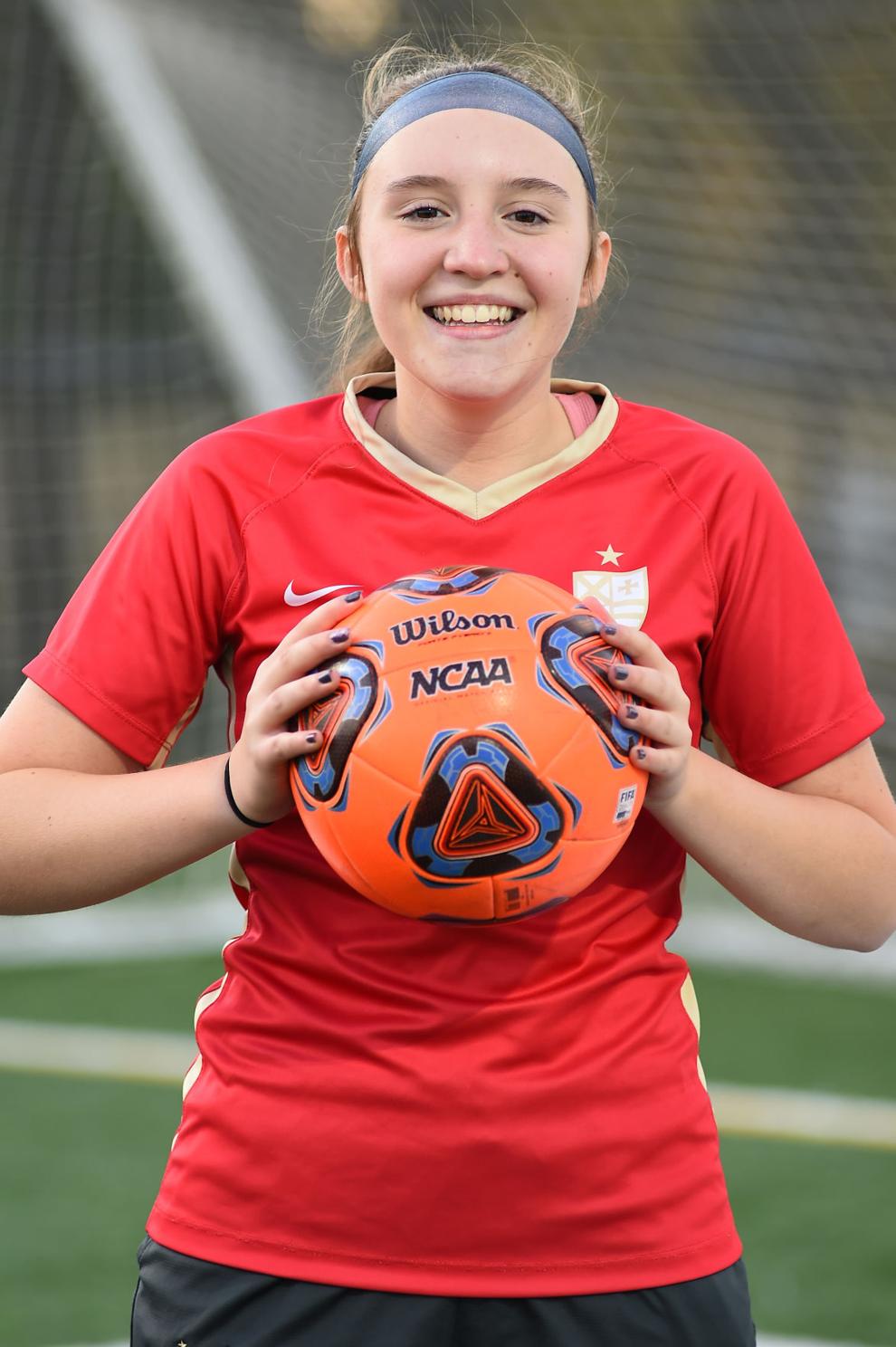 5. Morgan Cadwallader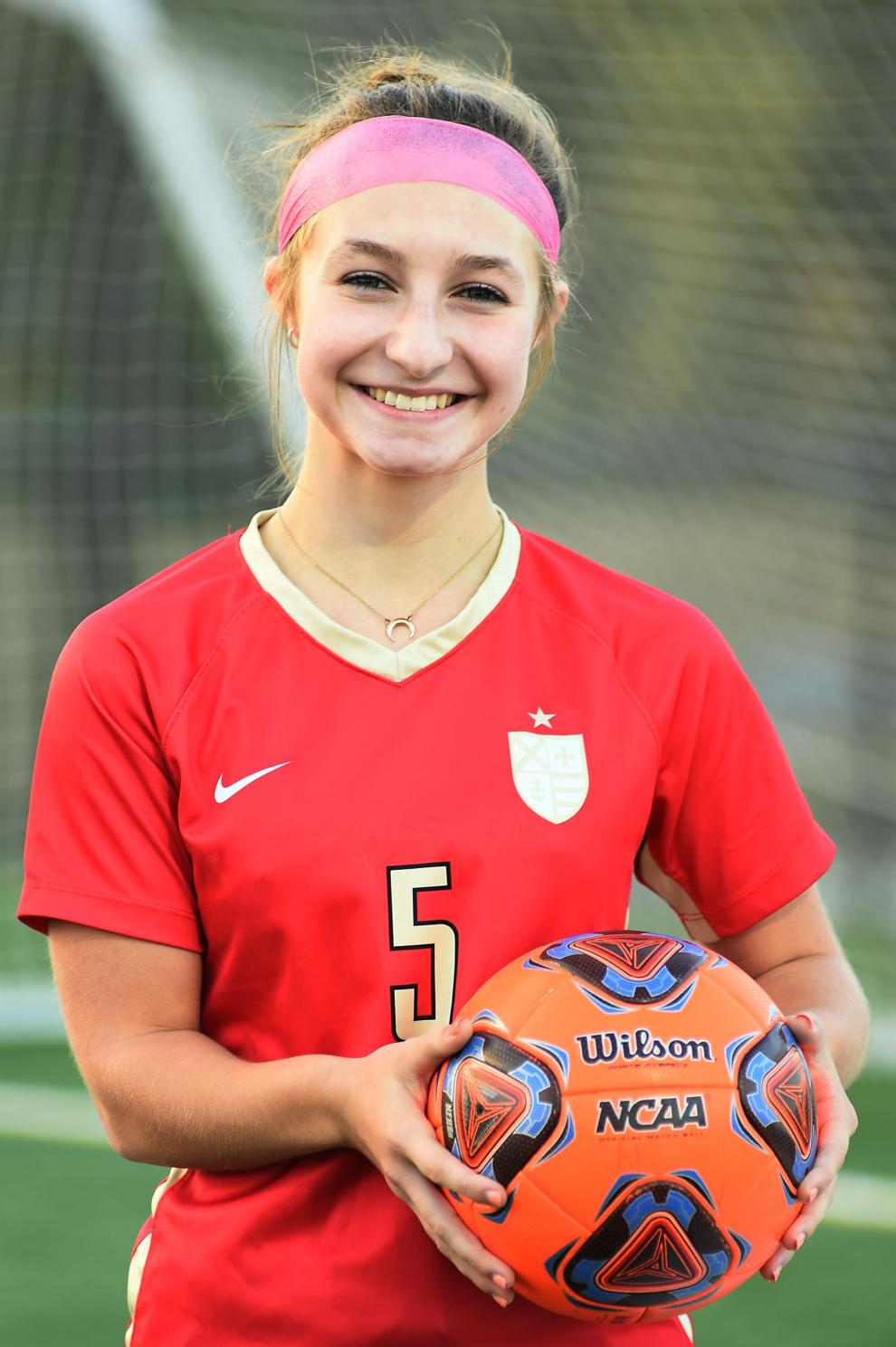 6. Mia Dainton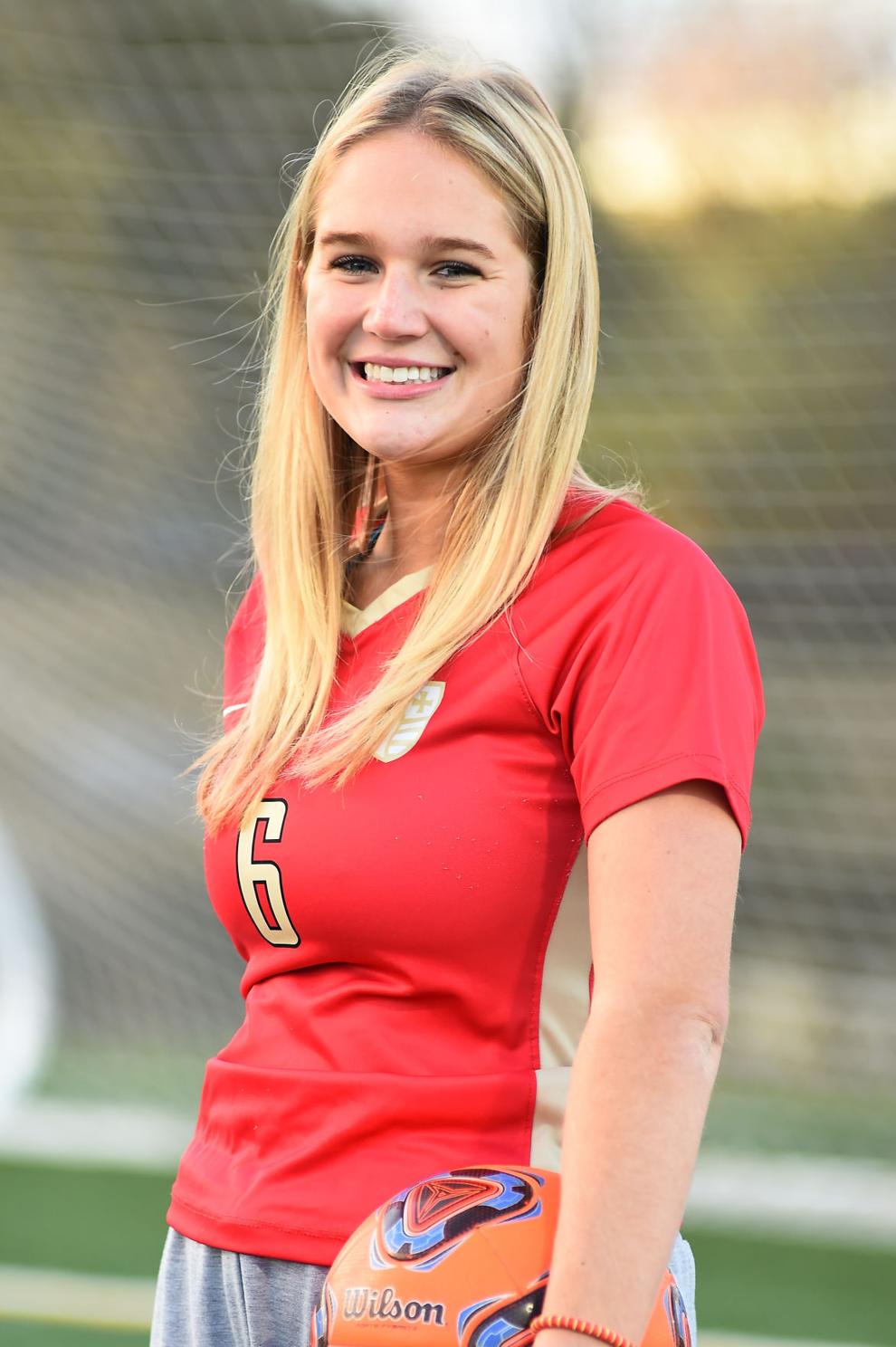 8. Alaina Kielbasa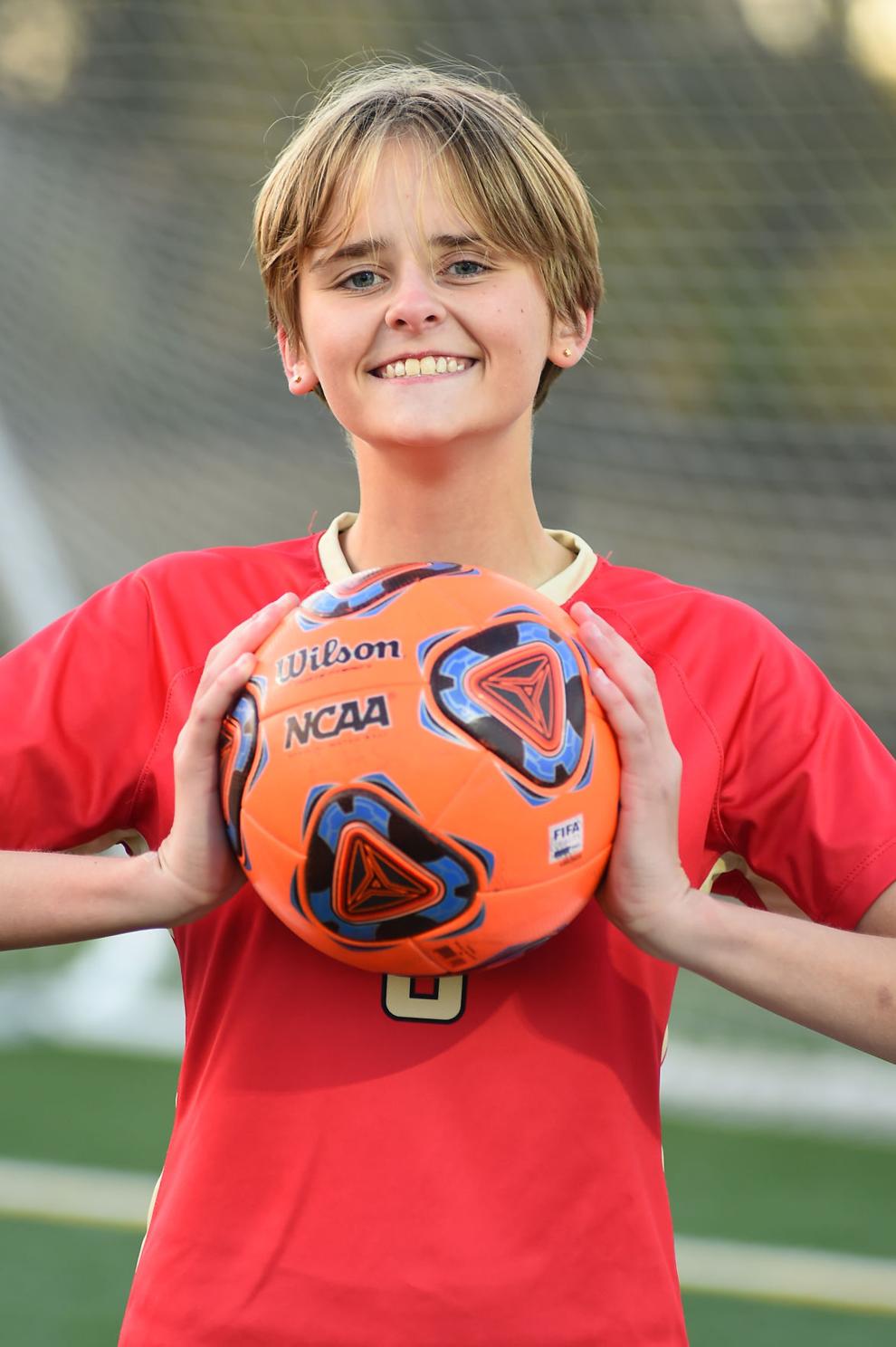 9. Kate Dainton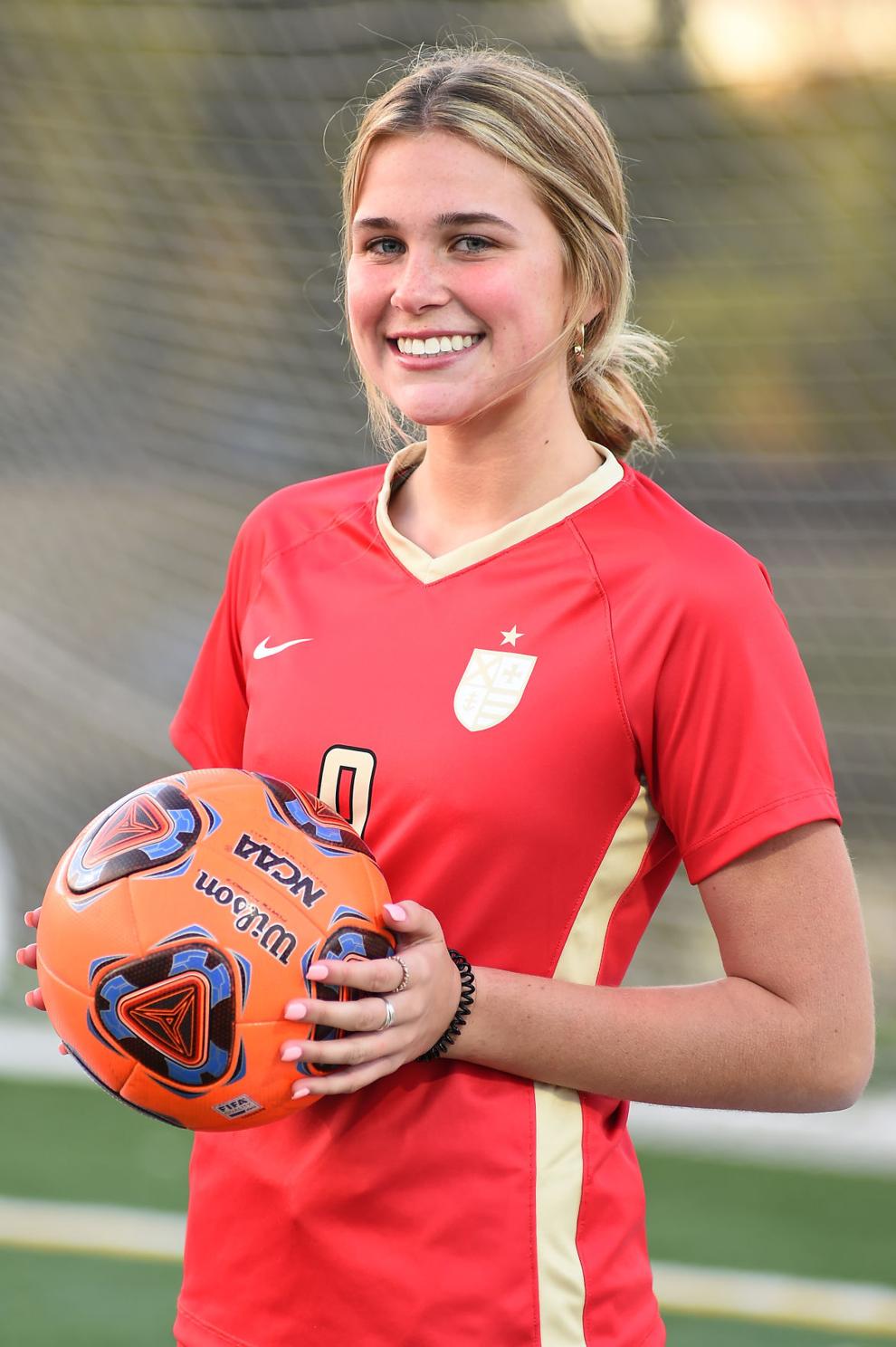 11. Nora Sipple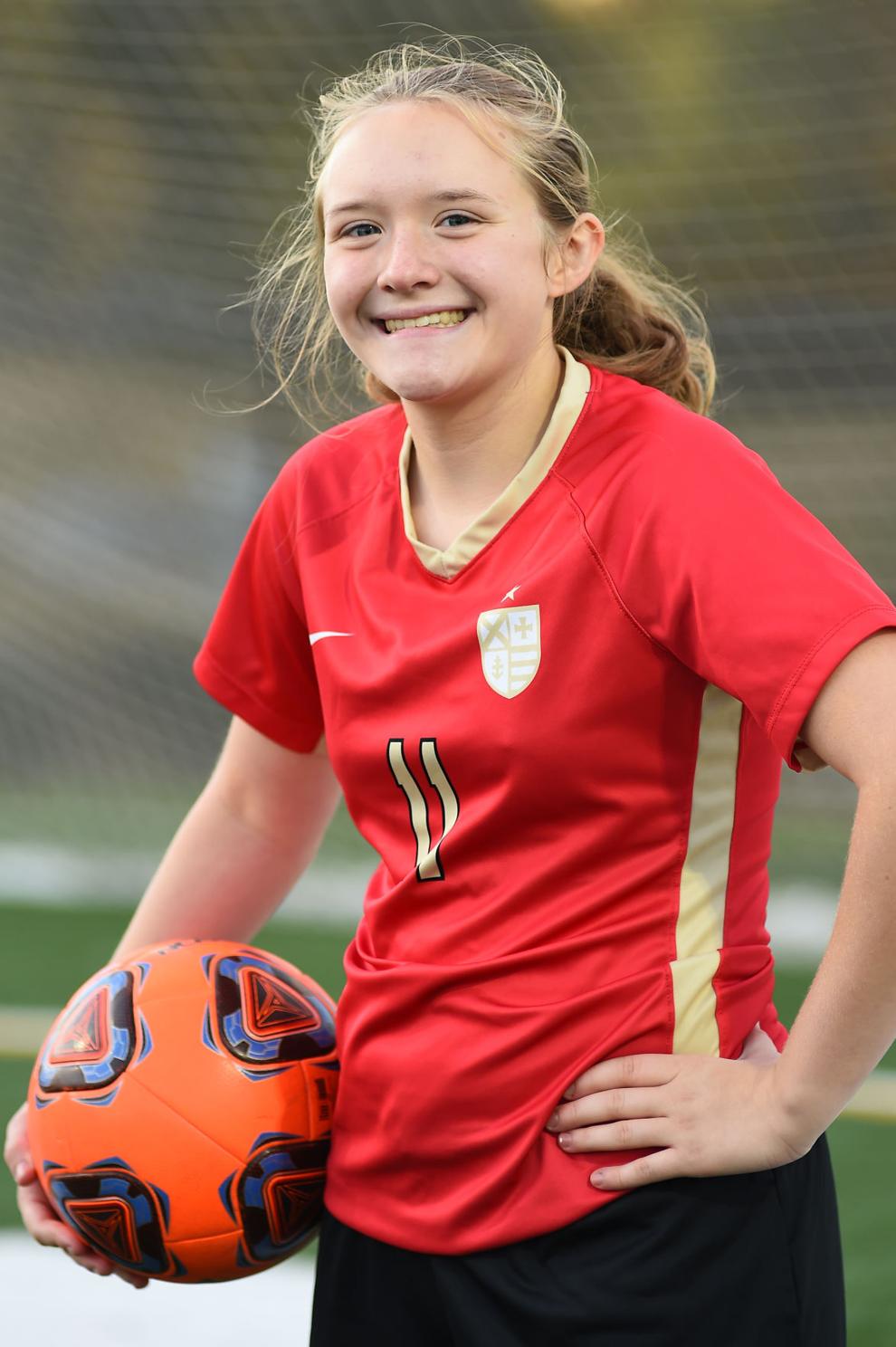 12. Mariah Luna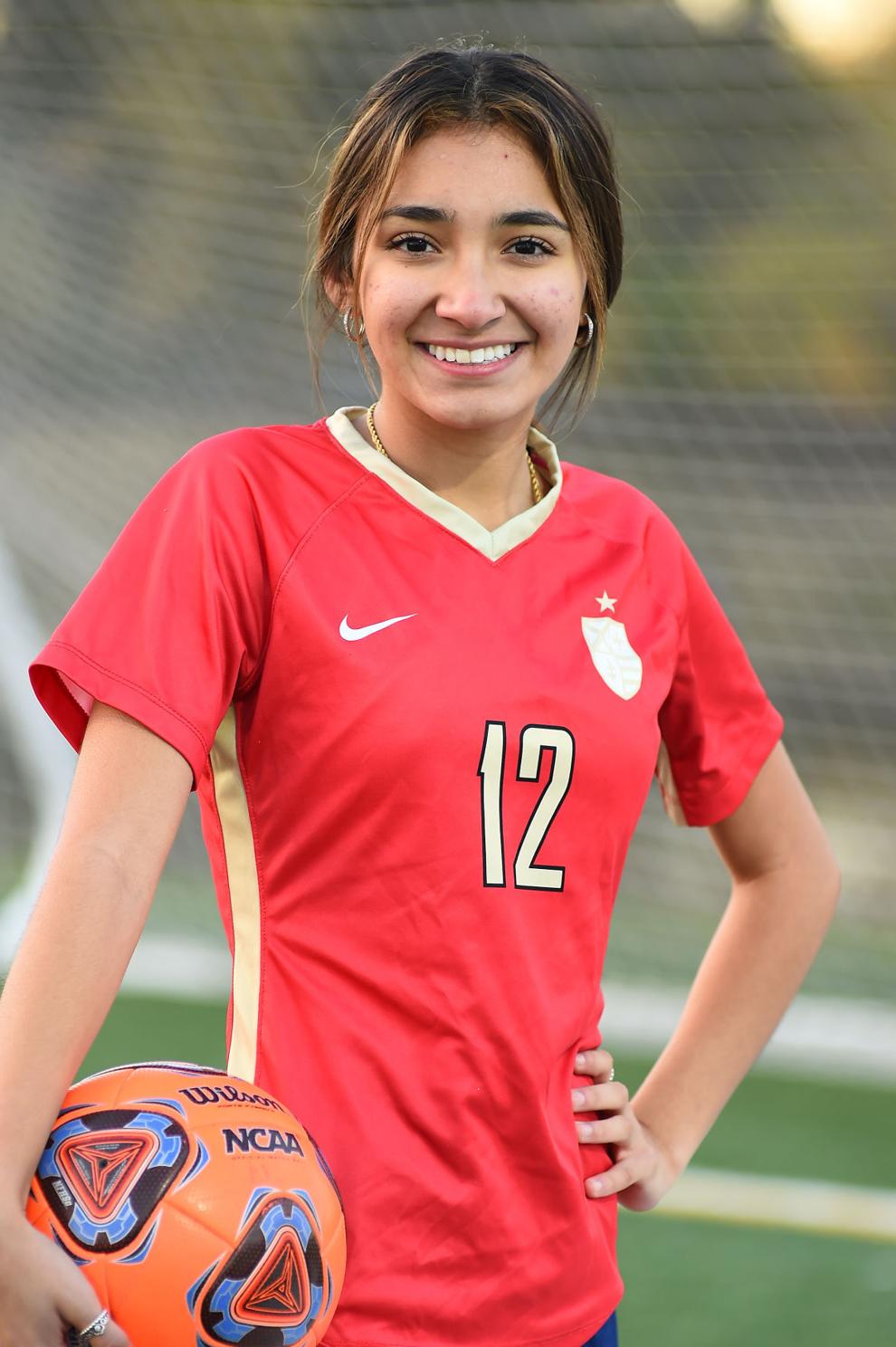 14. Bridget Sherman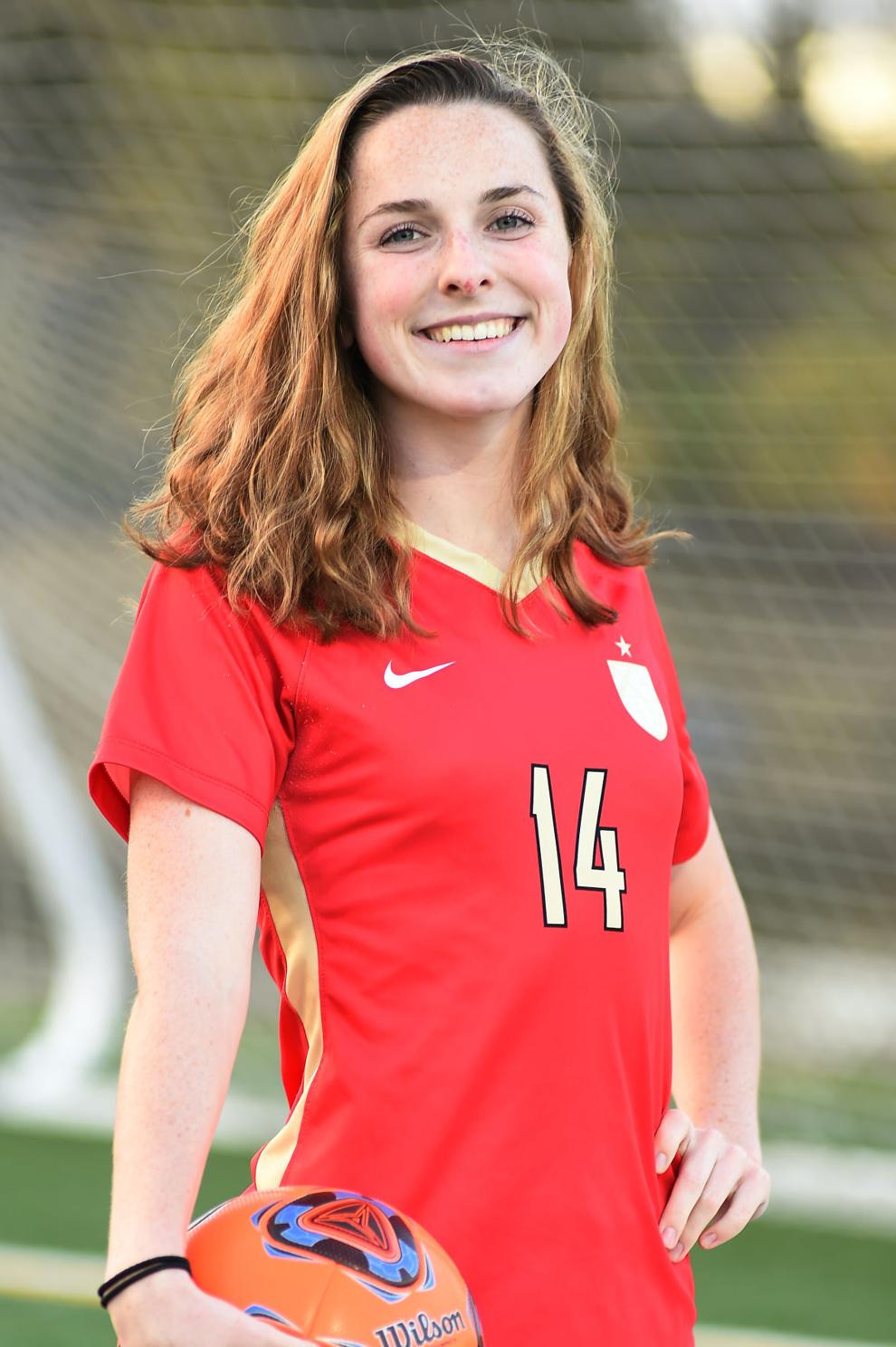 16. Aliciea Verduzco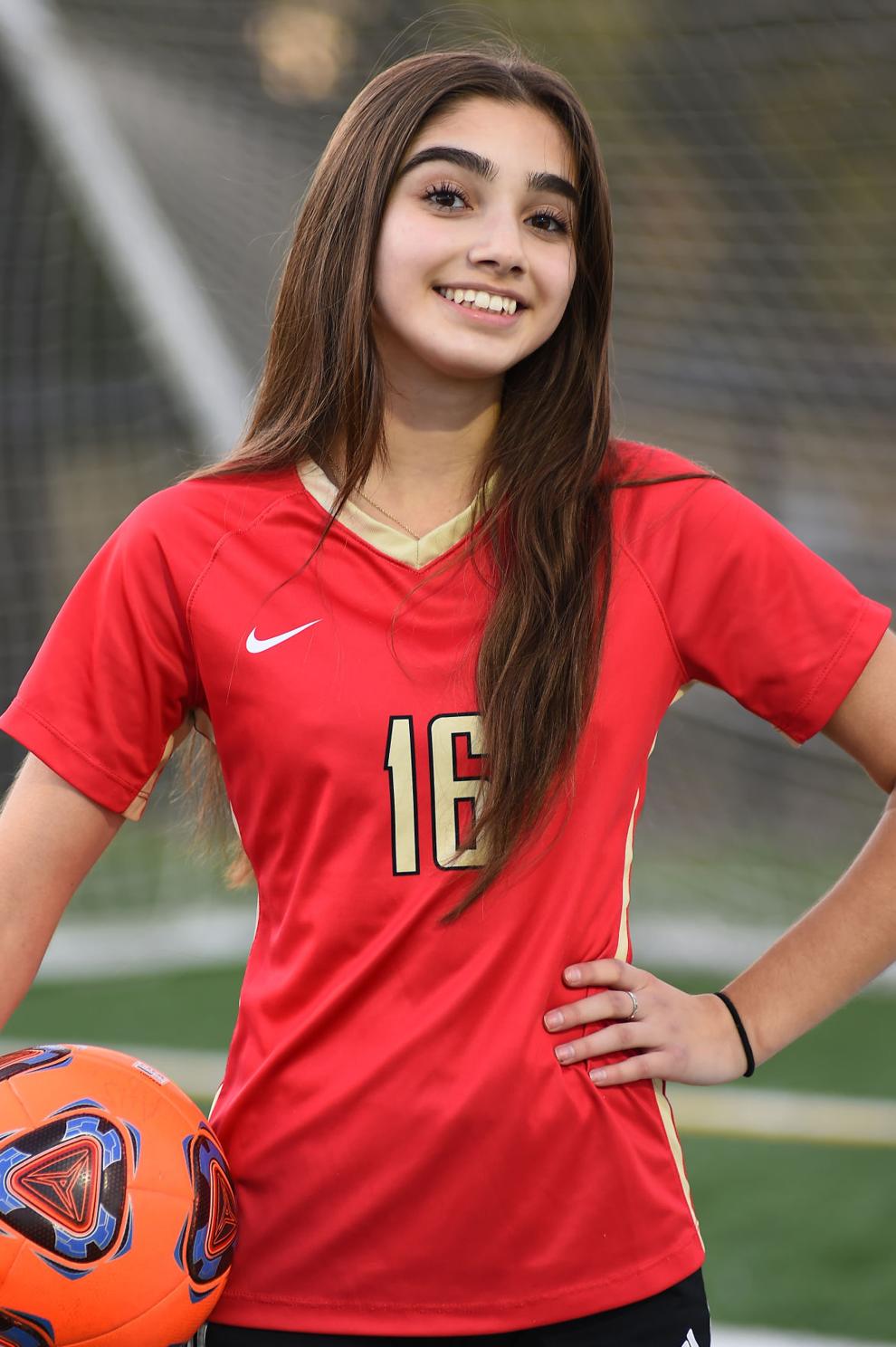 21. Mary Dravet
24. Emily Ziegelhofer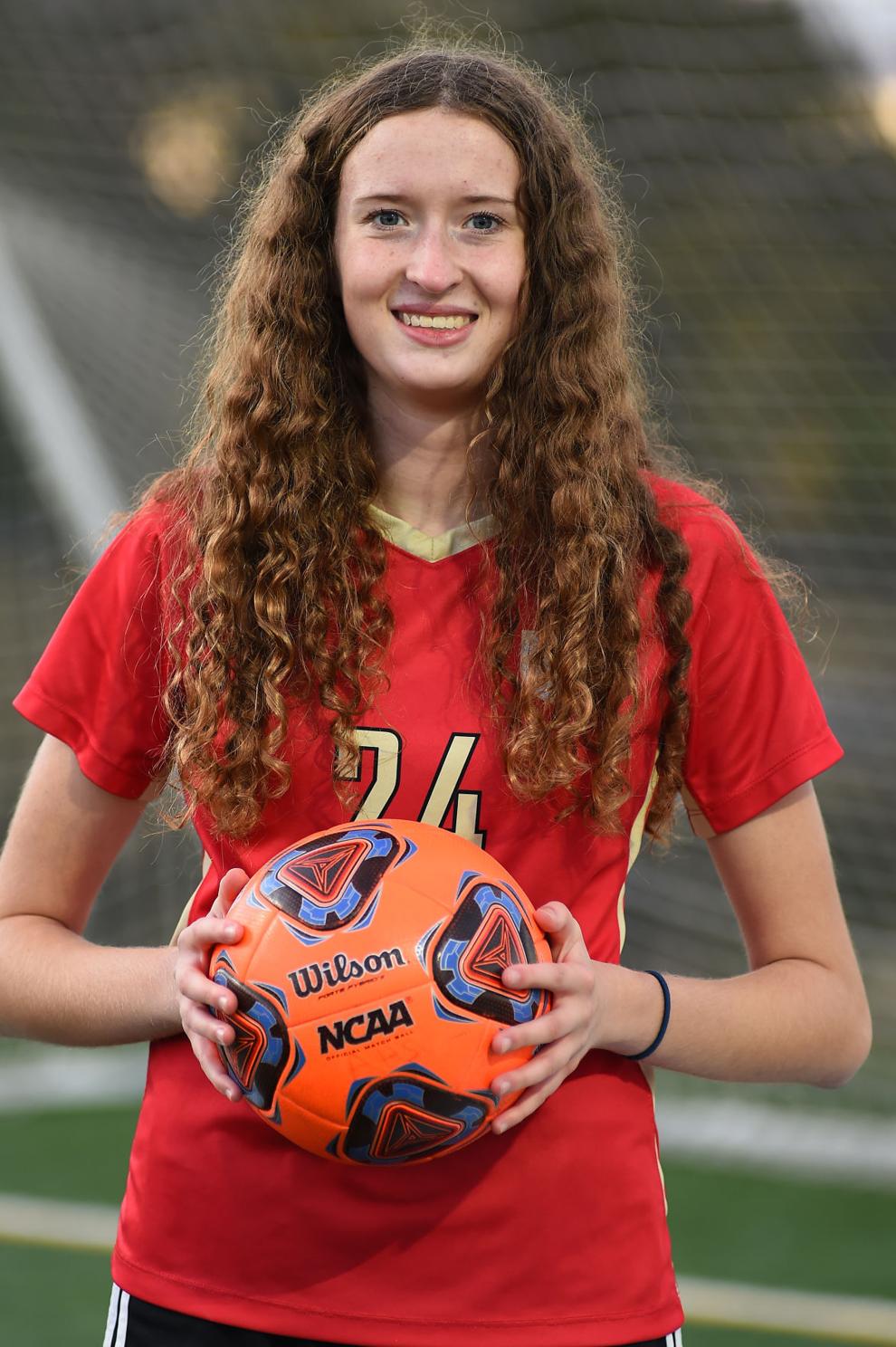 26. Taylor Powell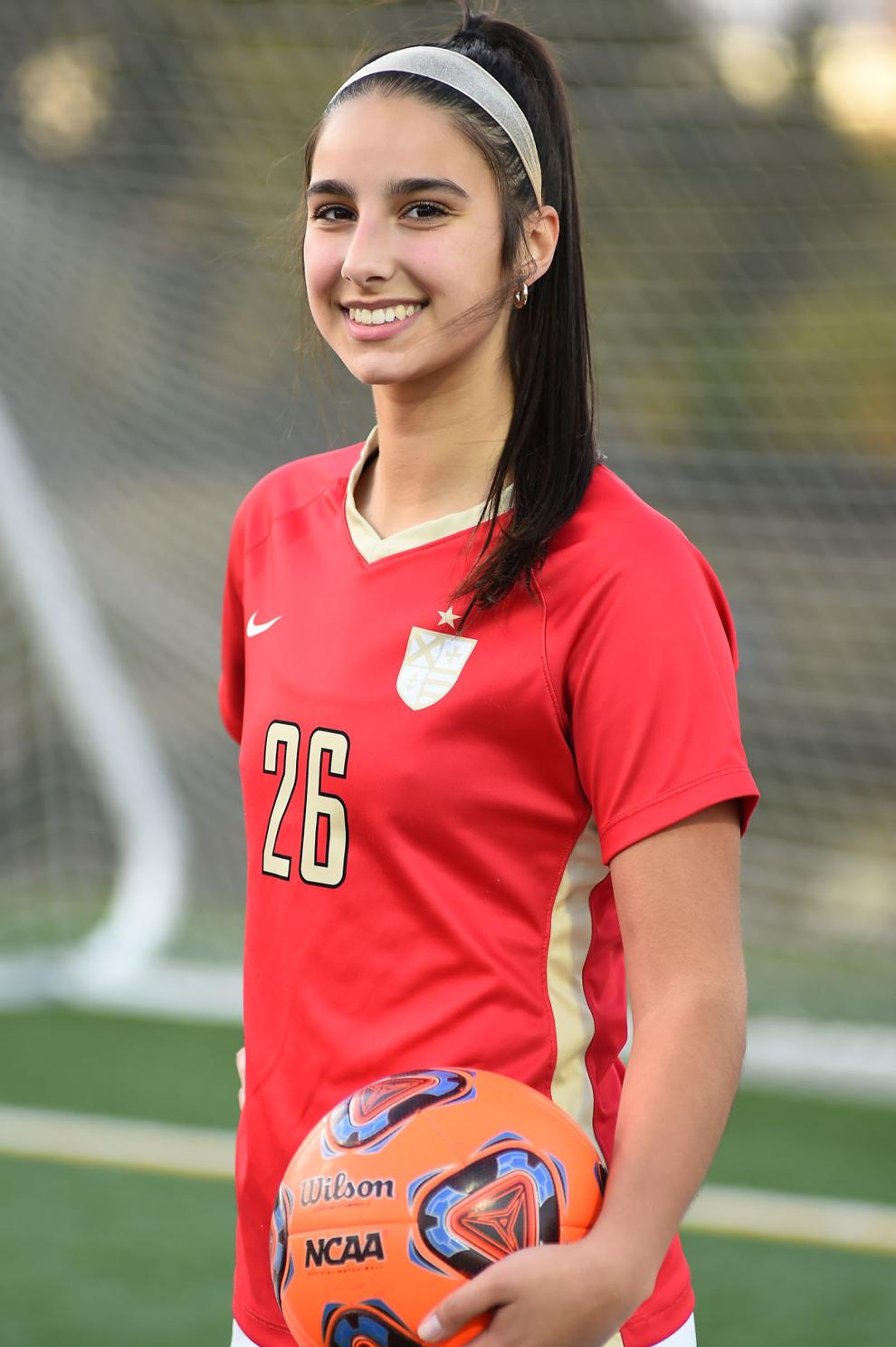 28. Isabella Cuadra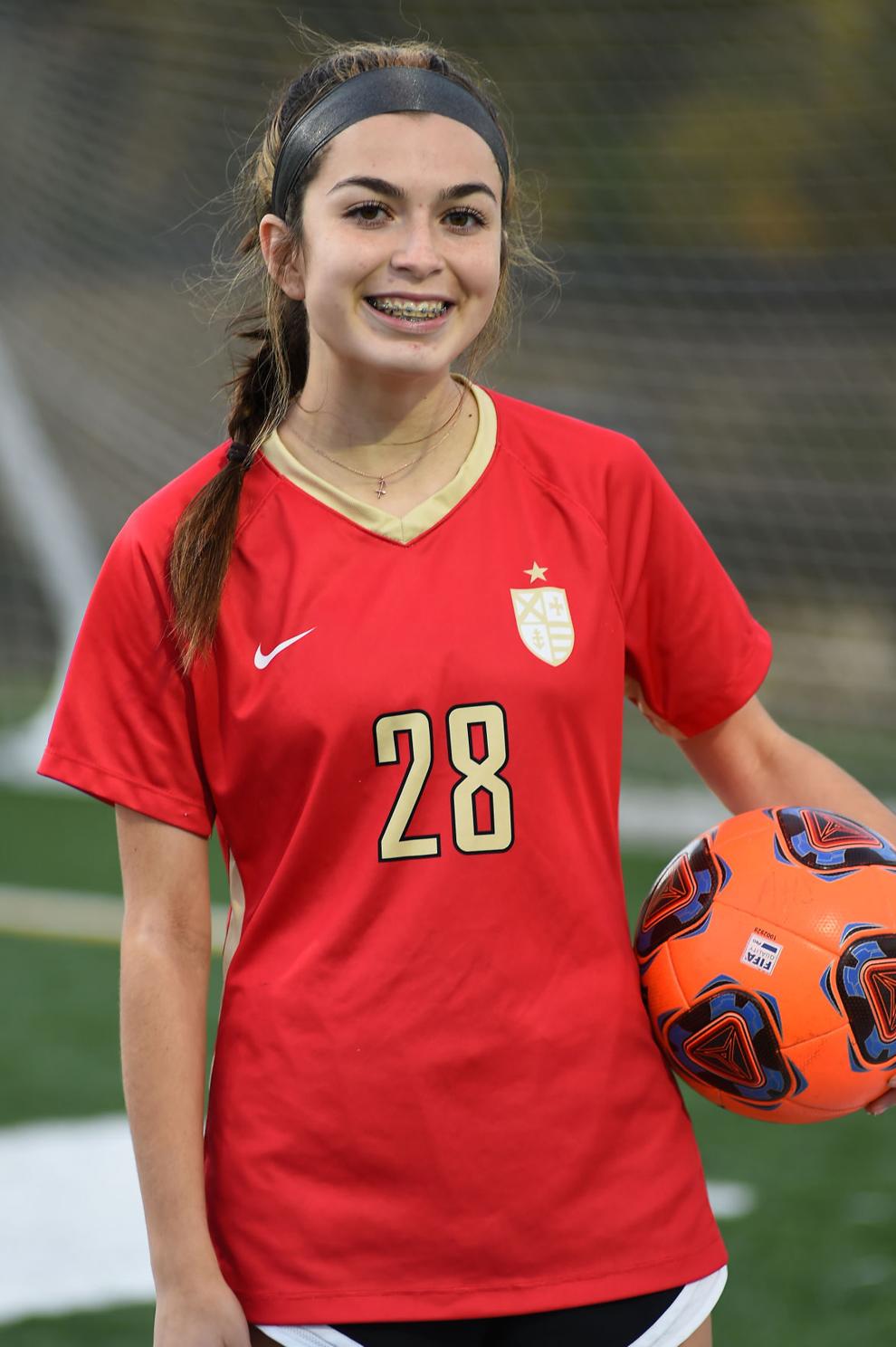 31. Sabina Barnard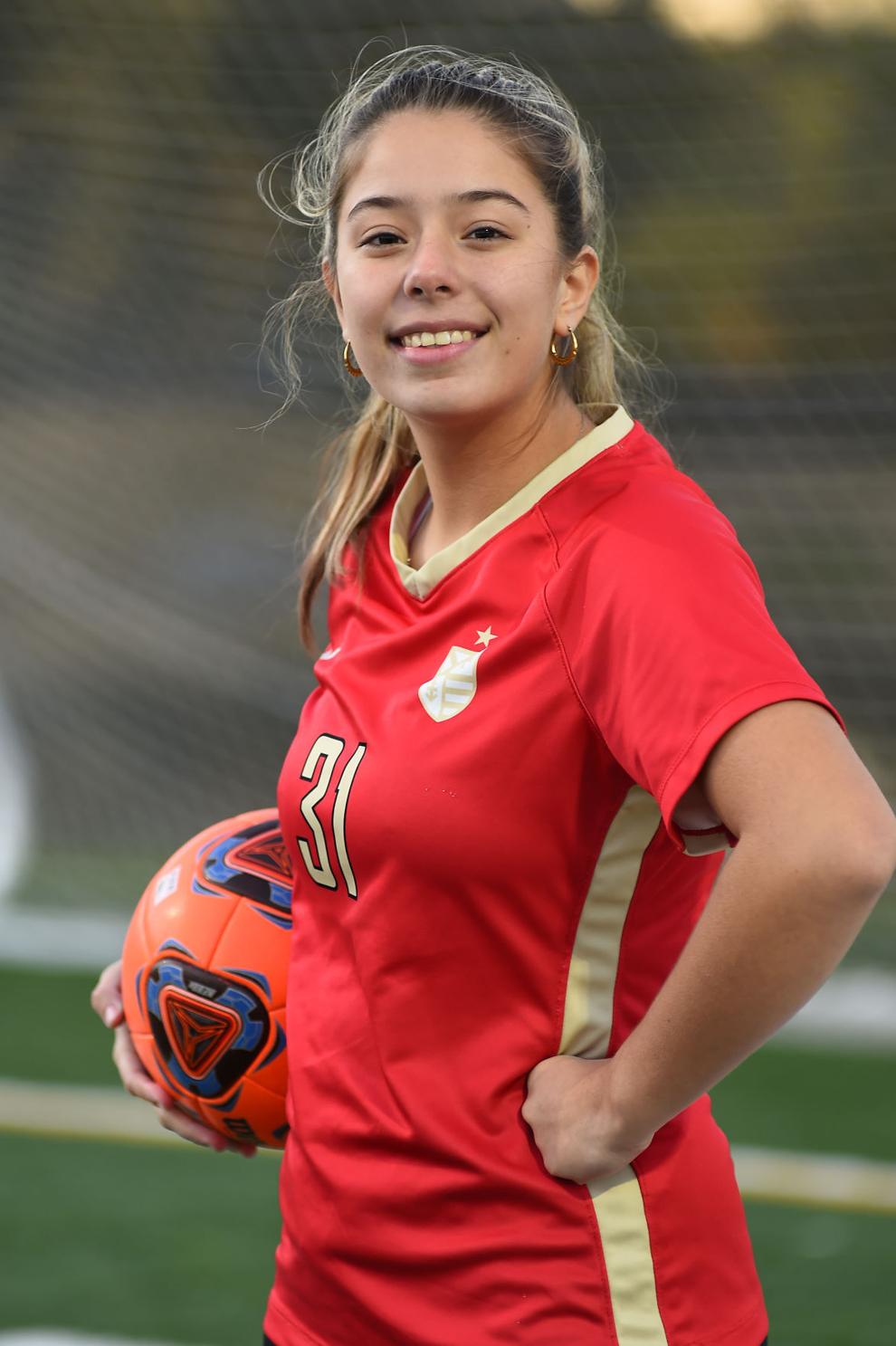 32. Maria Trujillo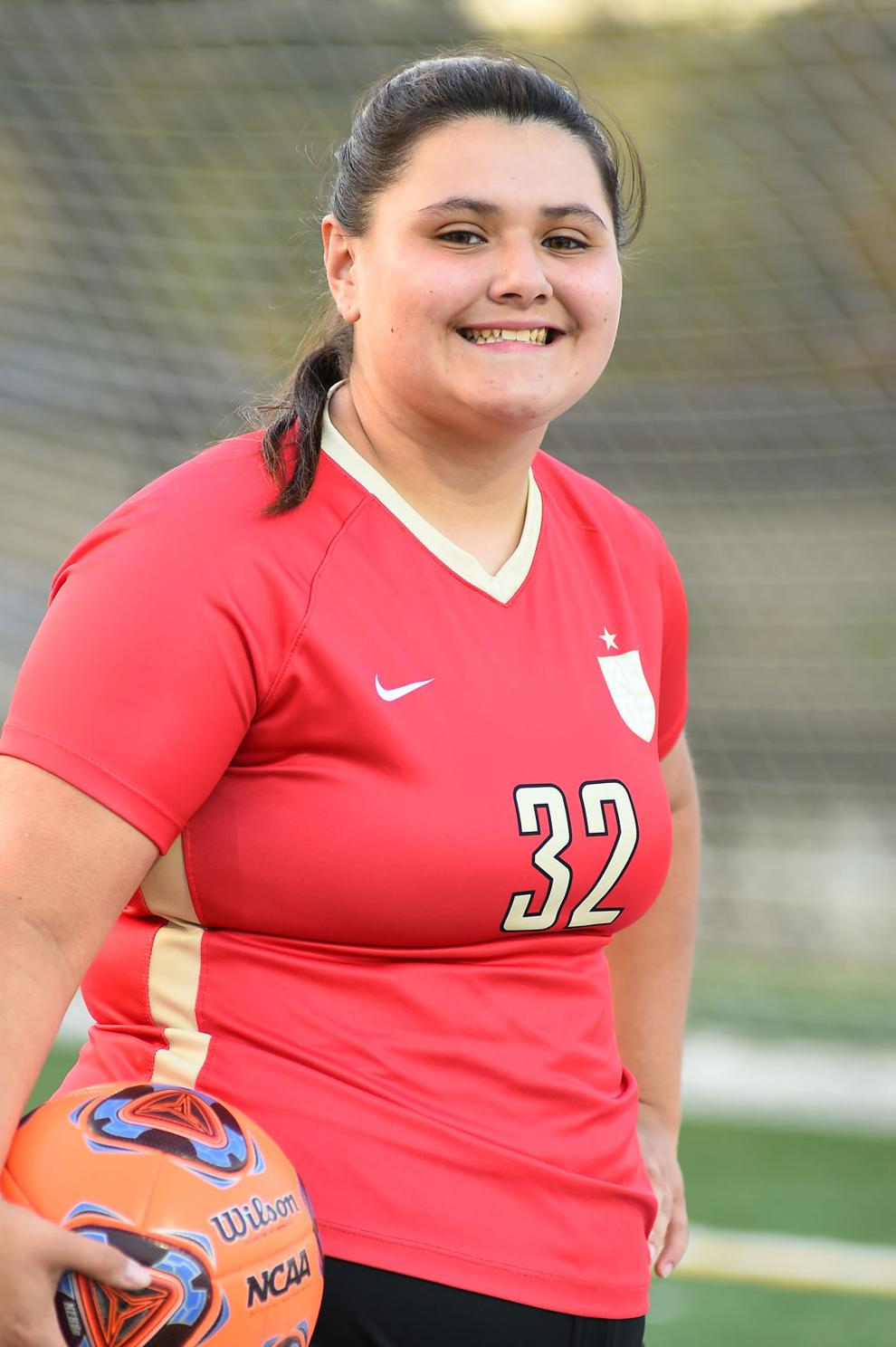 33. Cristina Martinez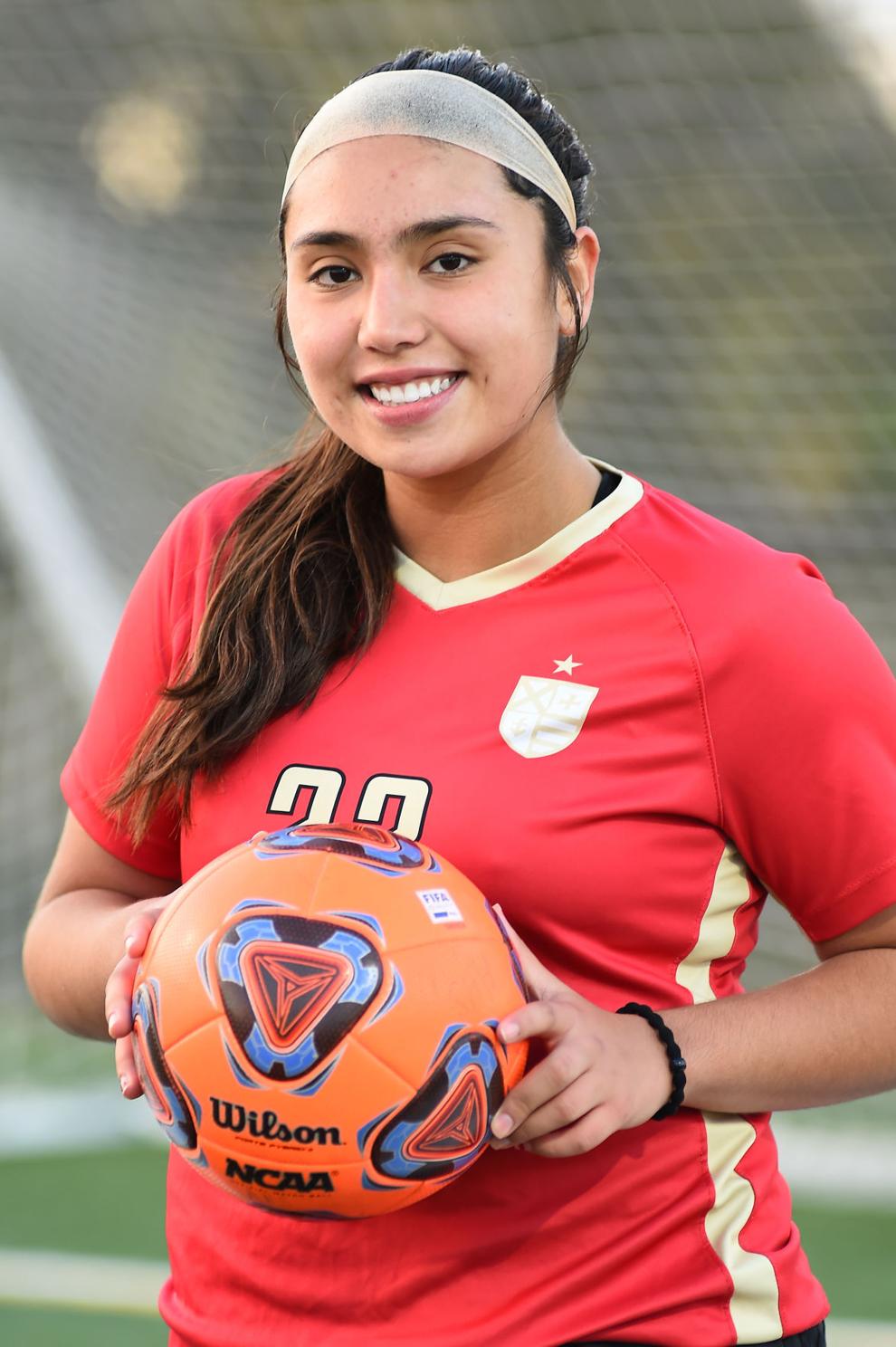 36. Hannah Preslin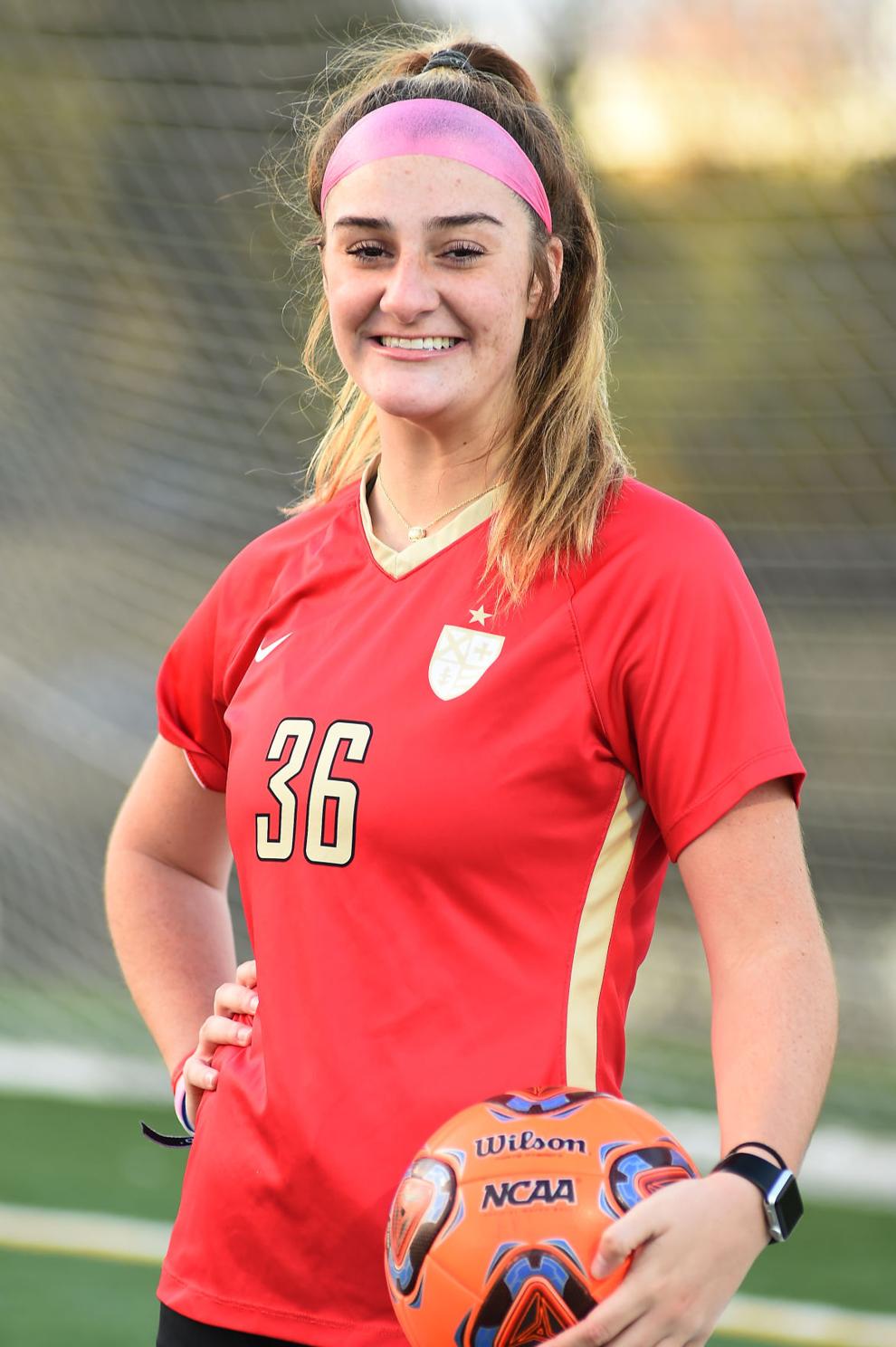 Head coach Jeff Clapman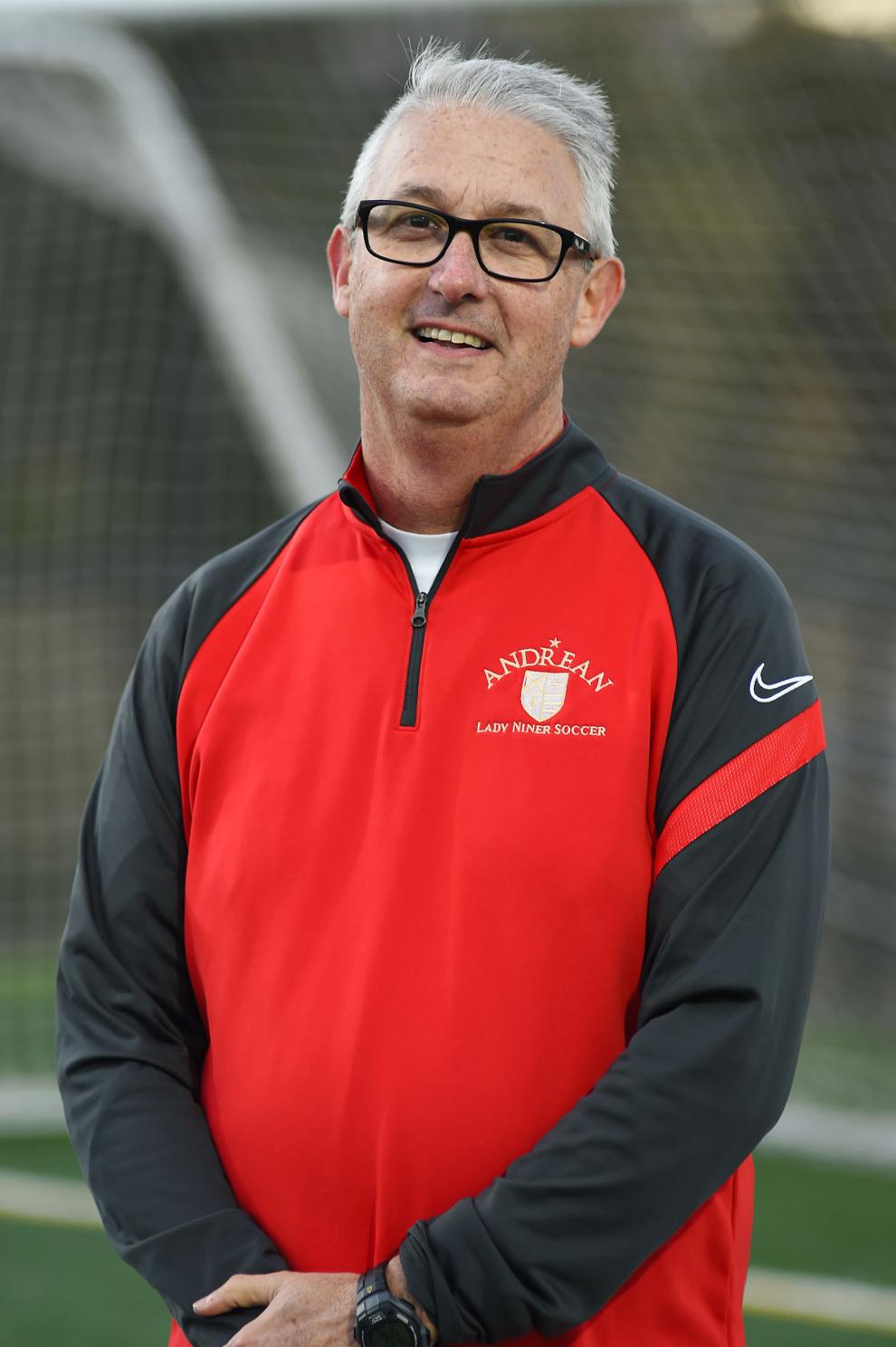 Assistant coach Meghan Mulroe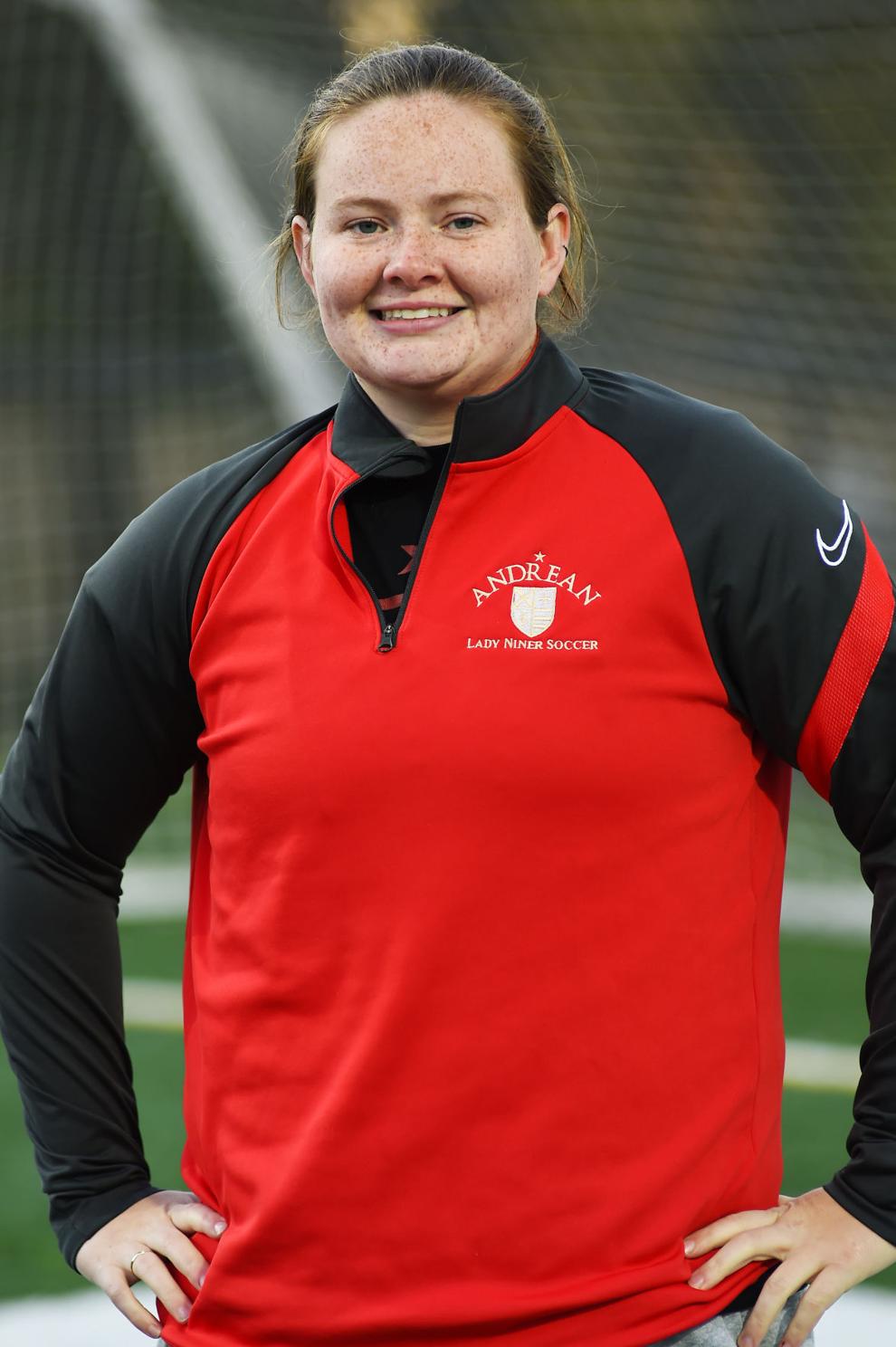 Assistant coach Keegan Barnard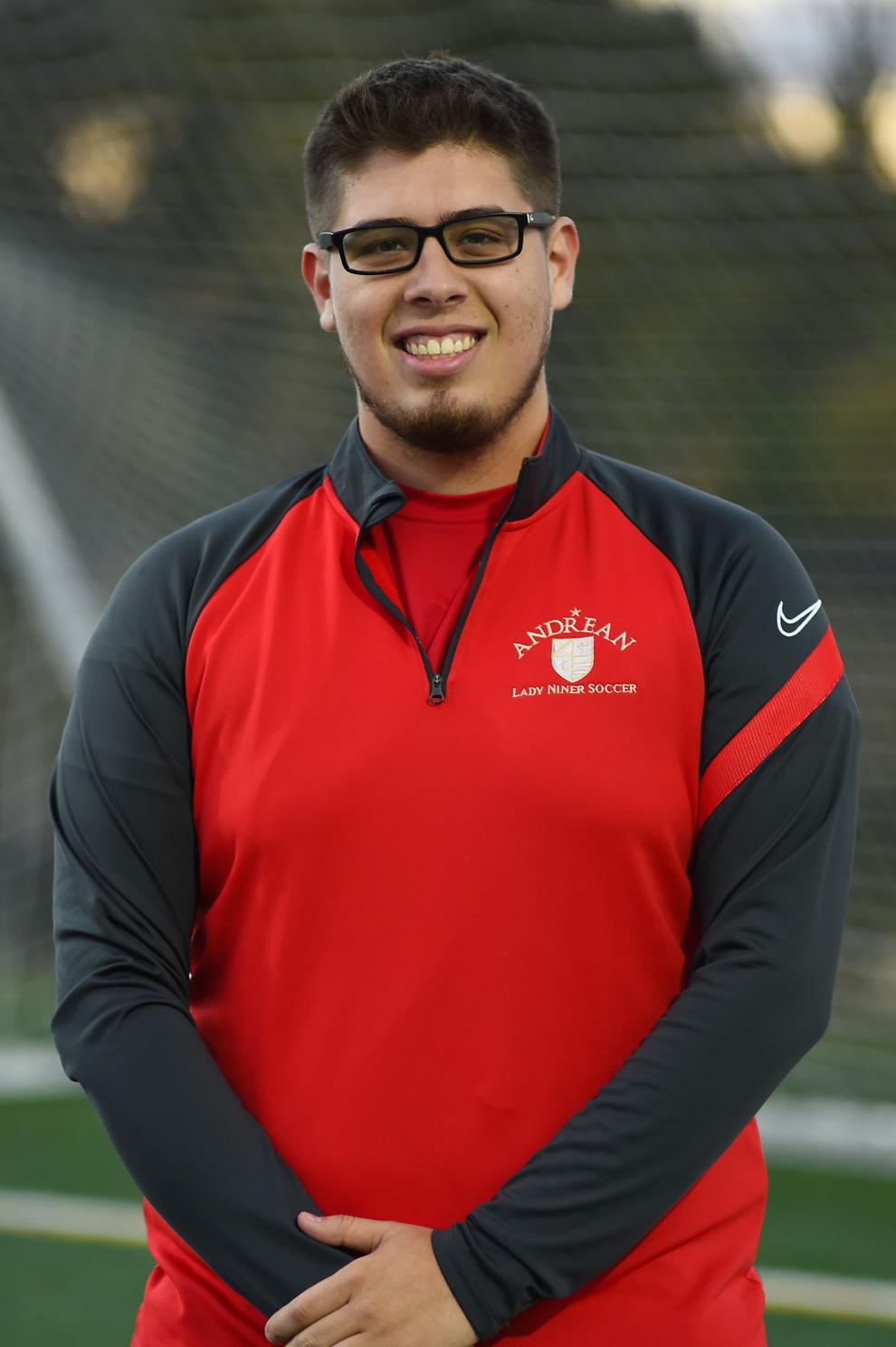 Assistant coach Jeffrey Samels