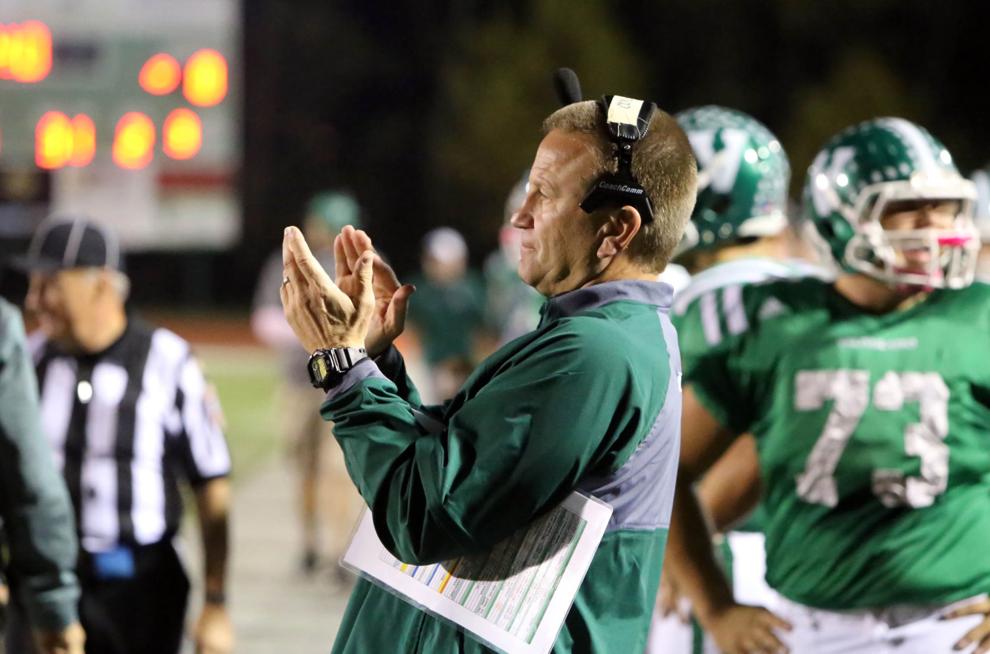 VALPARAISO — Valparaiso officially moved forward Wednesday, announcing the resignation of football coach Dave Coyle.
The process for the Vikings had actually begun already.
"It's pretty much affected the whole team, but this week of practice has been really good," quarterback Jake Leffew said after practice. "It's a whole new mentality. The energy has been great. Last week, it was kind of hard to keep the mentality. This week, we as captains brought the team together like, 'hey, last week is last week,' we controlled what we could control and then it got out of our hands, so it was just really gearing down. This week has been strictly focused on Penn."
Bill Marshall, who was put in charge Monday before a final decision was reached, was named interim head coach for Friday's game with Penn.
"I've followed the preparation (coaches Mark Hoffman and Coyle) put into games, the Xs and Os, the camaraderie amongst the coaching staff, interacting with kids, practice planning," said Marshall, who is in his 12th year at Valpo. "Obviously, this isn't an ideal position, but looking back, I would say that's prepared me for this. I used the analogy of why horses have blinders on. They know other horses are here, but it keeps their eyes focused on what's ahead. The goal is five weeks from now."
There's been unrest dating back to the Oct. 13 game against Lake Central and it heightened last week, when numerous players walked out on practices. After lengthy meetings Friday, the administration made the decision to put Marshall in charge until a final determination was reached. Numerous sources also indicated there was to be no interaction between players and coaches with Coyle, who teaches at the high school.
"One of the main things we tried to focus on early was to kill as many rumors as possible ... off the field, tried to comfort the other players, guide them through this new process and the culture change going on around here," linebacker Riley Woodward said. "The energy level is at a new high right now and people are really excited to play Friday night. Especially the younger guys, we talked to them and ... from the time we stepped on the football field we were worried about football and football only."
Casey McKim takes over the offensive coordinator responsibilities that were handled by Coyle.
"I told the staff Monday we're moving in the same direction we would be if coach Coyle was here, to get the team ready for hopefully a long run," Marshall said. "I feel the kids have responded great. I spoke to the captains after practice (Tuesday) and said, 'Guys, give me a pulse.' I love how they used 'we.' They felt we had two great practice days, which made me feel good. The last three days, they've done everything we've expected them to do amidst everything."
Despite the 9-1 record and outright Duneland Athletic Conference title, this hasn't been an easy season for Valpo, even before the Coyle situation. Leffew missed most of the season with an injury, one of many the Vikings have had to deal with.
"It's a resilient bunch of kids," Marshall said. "We've had setbacks, injuries, the Crown Point loss. They're going to rise to any challenge they're given, as they have all year. For the kids, for me, everything is focused on Friday. That's where our vision is at."
— CJ Peters contributed to this story.