Stats: 47 tackles, 12.0 for loss, 4.0 sacks, 1 interception.
Bio: The Times' All-Area Defensive Player of the Year, Ramsey disrupted opposing offenses all season. Multiple coaches singled out Ramsey as the Duneland Athletic Conference's top player, and he racked up impressive stats for a lineman even though offenses often tried to run away from him.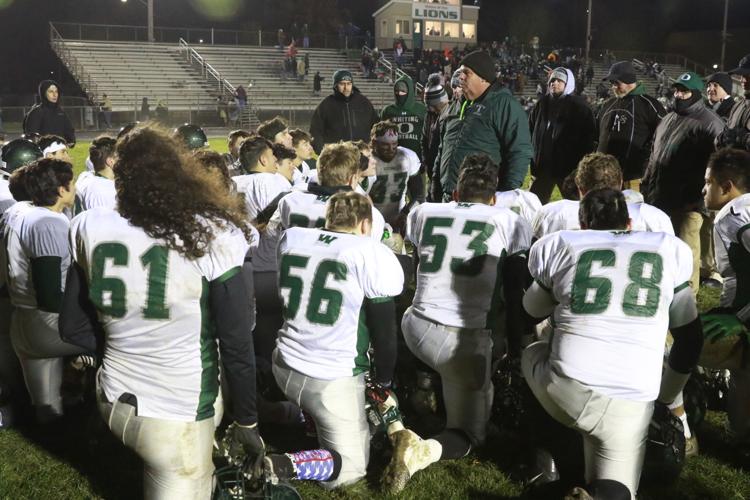 Stats: 44 tackles, 9.5 for loss, 3.0 sacks.
Bio: Whiting allowed only 5.9 points per game in its 12 wins, and Rodriguez played a key role in that. Rodriguez, who has great size at 6-foot-5 and 248 pounds, wreaked havoc on both sides of the ball.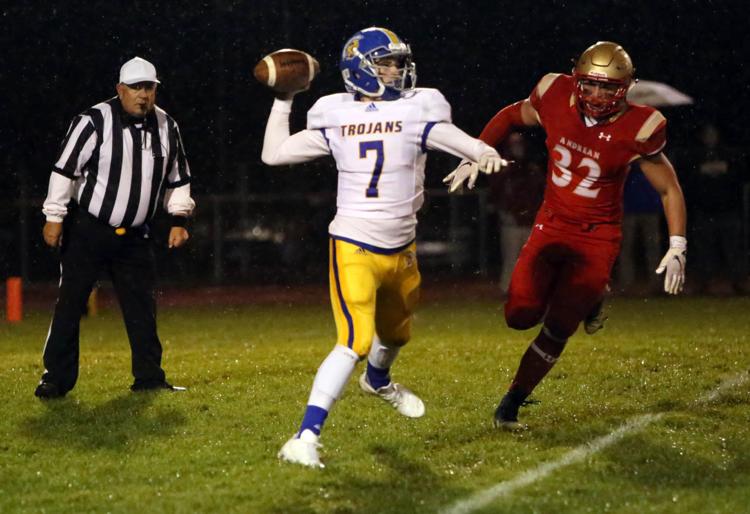 Stats: 80 tackles, 24.0 for loss, 6 sacks, 7 passes defensed, 2 fumble recoveries.
Bio: Coach Chris Skinner praised Satoski for being one of the most versatile players on Andrean's defensive front. He led the 59ers in tackles, tackles for loss and passes defensed and had a breakout performance in their first game of the year. Against Merrillville, Satoski recorded 12 tackles, one tackle for loss, one pass defensed, one fumble recovery and he even caught a touchdown pass.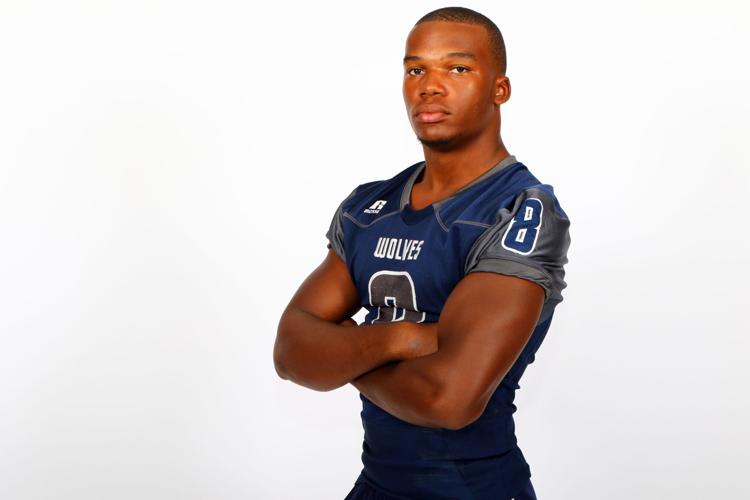 Stats: 125 tackles, 19.0 for loss.
Bio: Although Triplett profiles as a linebacker at Purdue, he posted arguably the most productive season of any Region lineman. Triplett is a star in the classroom, as well, with a 4.0 GPA, according to Wolves coach Phil Mason.
Stats: 77 tackles, 10.5 for loss, 1 touchdown.
Bio: Bukur jumps from Honorable Mention last year to the First Team, as he tied for the lead in tackles for loss on arguably the area's top defense. As an outside linebacker, Bukur wasn't set up for as many tackles as those who play inside, but Valparaiso named him its Most Valuable Linebacker, according to coach Bill Marshall.
Stats: 126 tackles, 4.0 for loss, 1 forced fumble; 206 carries, 978 yards, 7 touchdowns.
Bio: Meloy led South Central in tackles and tied for the lead in tackles for loss, but he was also an integral part of the Satellites' offense. He led the team in rushing yards and recorded four 100-yard rushing games in his final season.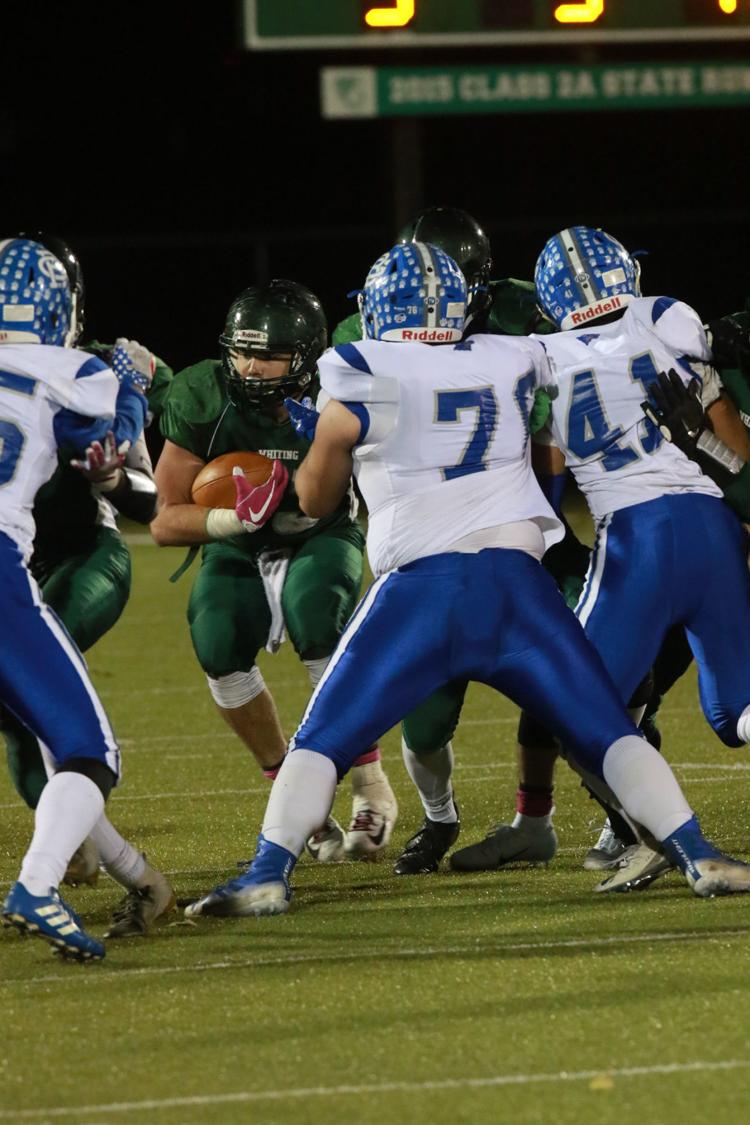 You have free articles remaining.
Keep reading for FREE!
Enjoy more articles by signing up or logging in. No credit card required.
Stats: 133 tackles, 25.0 for loss, 2 sacks, 1 interception.
Bio: Eriks led Boone Grove in tackles and ranked second in tackles for loss, and coach Dan Kukulski described him as the Wolves' "monster in the middle." In Boone Grove's sectional title loss to Whiting, Eriks matched his season-high with 17 tackles.
Stats: 59 tackles, 5 interceptions.
Bio: Crossin played some of his best games when Valparaiso needed him most, picking off two passes against Merrillville and one against Michigan City. He was one of the defense's main leaders and showed an ability to break on the ball from his safety spot.
Stats: 41 tackles; 55 of 112 passing, 932 yards, 4 touchdowns, 4 interceptions; 105 carries, 581 yards, 4 touchdowns, 2 fumbles; 7 punts, 32.3 average, 4 inside 20-yard line.
Bio: Coach Keith Kilmer called Igras one of the best two-way players in Lowell history. In his career, Igras posted a 27-4 record as the Red Devils' starting quarterback, and despite breaking his hand during this past season and being unable to guide the team's offense for a stretch, he still played on defense. And when he returned to his usual spot at quarterback, he led Lowell to its fifth straight sectional championship.
Stats: 116 tackles, 7.0 for loss, 7.0 sacks, 2 interceptions.
Bio: Waite led Morton in tackles and finished second in tackles for loss, wrecking havoc on opposing offenses all season long. The Governors only gave up 13.3 points per game, and Waite's performance in the Governors' secondary, as well as at middle linebacker, helped them earn their second consecutive Great Lakes Athletic Conference championship.
Stats: 95 tackles, 3 interceptions, 1 fumble recovery.
Bio: According to coach Kevin Enright, Krutz' instincts and athleticism are what make him such a standout football player. And in Crown Point's sectional opener, both were on display when Krutz recovered a fumble and took it 78 years for a score to help the Bulldogs knock off Portage.
Stats: 58-61 PATs, 7-10 FGs, 61 touchbacks.
Bio: Coach Chris Skinner believes Wadas' leg strength and technique are at the "Division I level." And if Andrean's offense needed any more help, Wadas gave the 59ers another strong option on fourth down when many other teams would be forced to punt.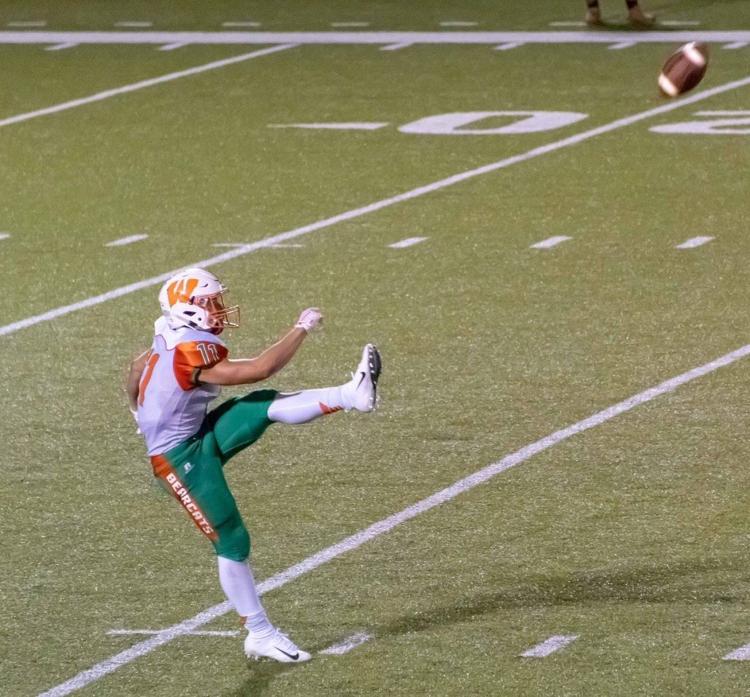 Stats: 40.1 yards per punt, 5 punts inside 20-yard line.
Bio: Hinkel led the area in punting average, but that's not all — he was also Wheeler's leading rusher with 562 yards.