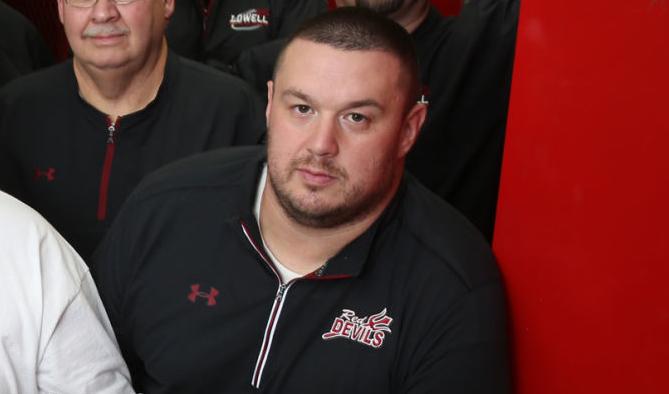 Derek Thompson was hired as Kankakee Valley's new football coach on Monday, and the former Lowell player and defensive coordinator sees a lot of similarities with the Kougars and Red Devils.
It's almost like deja vu all over again in Thompson's eyes.
He played for Kirk Kennedy's 1994 Red Devils team, which shocked the Region and the state when it beat Hobart in the Class 4A regional, to advance to the school's first semistate.
Before that season, Lowell wasn't know for much more than corn fields.
Kankakee Valley, like Lowell, is a growing community that is tired of just knocking on football's door and is looking for a coach that will help the Kougars knock it down.
"I just felt it was time for me to be a head coach," Thompson said. "This community is much like Lowell. It's hard-working, blue-collar. I believe I know how to build a successful program."
Thompson played at Manchester College and returned to Northwest Indiana in 2000 and was an assistant at Lake Central. The next two years he coached in Lowell's middle school, before heading to Merrillville.
From 2003 through 2009 Thompson was the Pirates special teams and defensive line coach as Merrillville won three regional championships in that stretch.
In 2010 he returned to Lowell as the Red Devils defensive coordinator, during which the Devils won four straight sectional championships and advanced to the 4A state championship game in November.
Thompson replaces Zach Prairie, who went 6-15 in two seasons as K.V.'s head coach. Before Prairie, another Lowell defensive coordinator, Brad Stewart, coached the Kougars for five seasons.
"I want to see our kids do a lot of the thing I've learned over the years at Merrillville and at Lowell," Thompson said. "We need to get the kids to play fast and to play hard. We need to get them to go out there and prove they are one of the best teams around every Friday night."
Faith in the process and the future will be a big turning point for this program. K.V. hasn't won a sectional championship since 1985.
"I believe we're ready," Thompson said. "We have to be all in, the kids, the coaches and the community. We have to be ready to win championships."
Kennedy said similar things in Lowell back in the early 1990s.