LOWELL — Not many people outside the Lowell football family gave the Red Devils much chance of winning Friday's game against the Times No. 3 Andrean.
The No. 10 Red Devils were inspired and determined from the kickoff at the Inferno in a steady rainfall, took control early and stunned Andrean 17-7. Lowell (6-3, 4-1) won a share of the Northwest Crossroads Conference title in the process. Lowell, Andrean and Hobart all finished with 4-1 records in the Northwest Crossroads Conference.
"We were underdogs at first," junior defensive back Spencer Barta said. "We believe, to be honest, we're the best damn football team out here in the Region. Feels great to win, actually. We were supposed to lose. We won, came on top. It feels great."
Joseph Heuer rushed for 139 yards and two touchdowns, while the Lowell defense came up big time after time to stop Andrean with a loss of downs.
Heuer said he just stayed low and kept driving his feet.
"It was a little hard on this sloppy field, and it just kept getting worse throughout the night. But we practice on a field just like this. Our practice field is just like our game field, so we might have a little more advantage in that."
Andrean (6-3, 4-1) got off to an inauspicious start, as Scott Ballentine was intercepted by Barta on the first play from scrimmage.
"All I saw was the quarterback's eyes really just look towards me," Barta said. "I saw the wing come out of the backfield. I looked over, saw it coming, caught the ball, saw Drayk Bowen right across me after I got the ball. Pulled that baby right together and went straight down."
Lowell was in business inside the Andrean 35-yard line. Four plays later Heuer ran it in from 2 yards out for a 7-0 lead.
The playing conditions affected both teams' offensive attack for most of the rest of the half, but Heuer took a sweep around the left end 50 yards for a touchdown to give the Red Devils a 14-0 lead with 5 minutes, 12 seconds left in the second quarter.
"Talk about perfect blocks," Heuer said. "My tackle sealed the end, and my receivers got out, hit the corners. Nothing but green after that."
Andrean put together a drive into Lowell territory, but a personal foul penalty moved the 59ers back, and it turned it over on downs at the Lowell 30.
"In this kind of mud if you can get a push, we got a pretty good back and he kept his feet underneath them and he made some plays," Lowell coach Keith Kilmer said. "We're opportunistic. We made the plays when they were presented to us, and we didn't turn the ball over."
Caden Britton booted a 27-yard field goal to put the Red Devils up 17-0.
"We started out slow this year, and then we went through all kinds of issues, but we always knew the talent was there," Kilmer said. "We just had to get them all out on the field at the same time and play some ball. This is the senior class' first big signature win. It puts a number on the board. Listen, a good team like (Andrean) we'll take a co-championship."
Lowell finally scored on a Scott Ballentine to Robby Ballentine pass of 50 yards late in the fourth, but Lowell held on for the win and title. Scott Ballentine completed 13 of 21 passes for 134 yards, but Andrean was held to 16 yards rushing.
Andrean coach Chris Skinner didn't blame the adverse conditions for the loss.
"Both teams had to play in it," he said. "Both teams had to play on the field. You know, it certainly doesn't exactly help our style, but I didn't think we handled it very well. We didn't really adjust, and they did."
Gallery: Andrean visits Lowell in Northwest Crossroads Conference play
101621-spt-fbh-and-low_1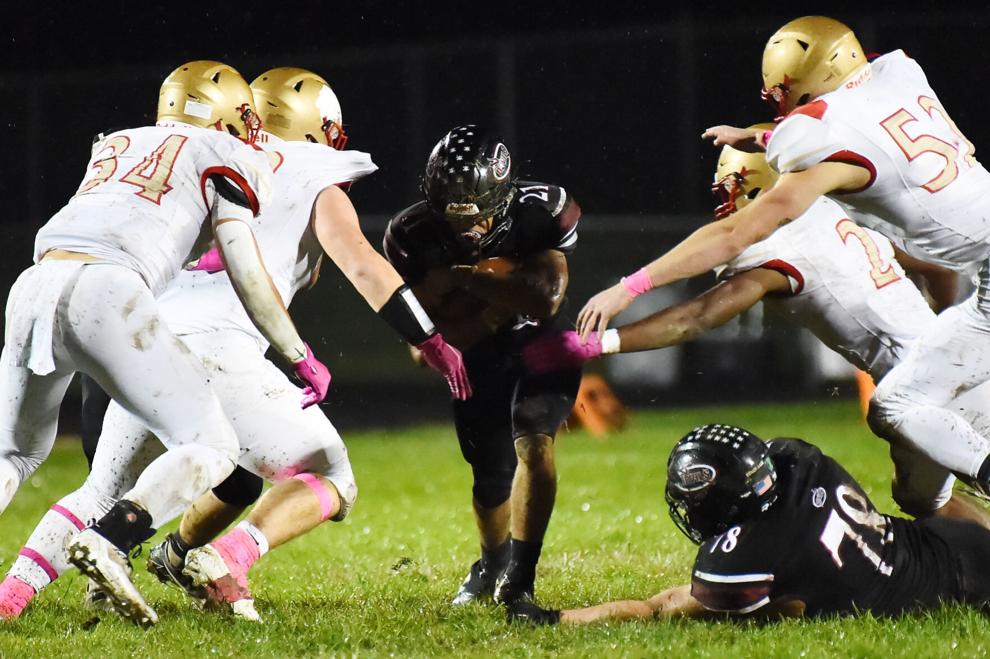 101621-spt-fbh-and-low_2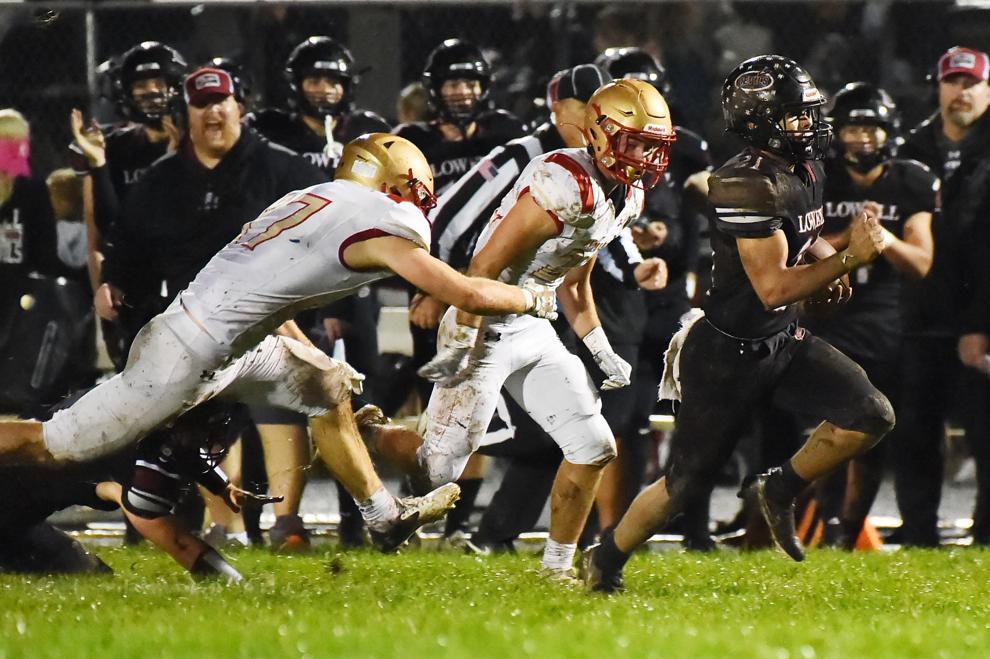 101621-spt-fbh-and-low_3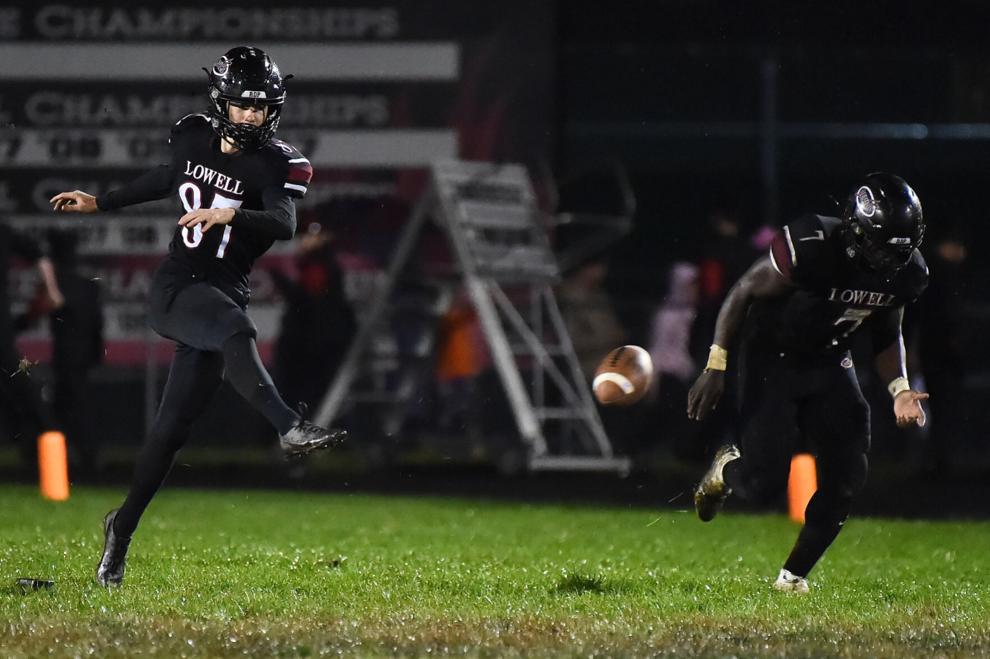 101621-spt-fbh-and-low_4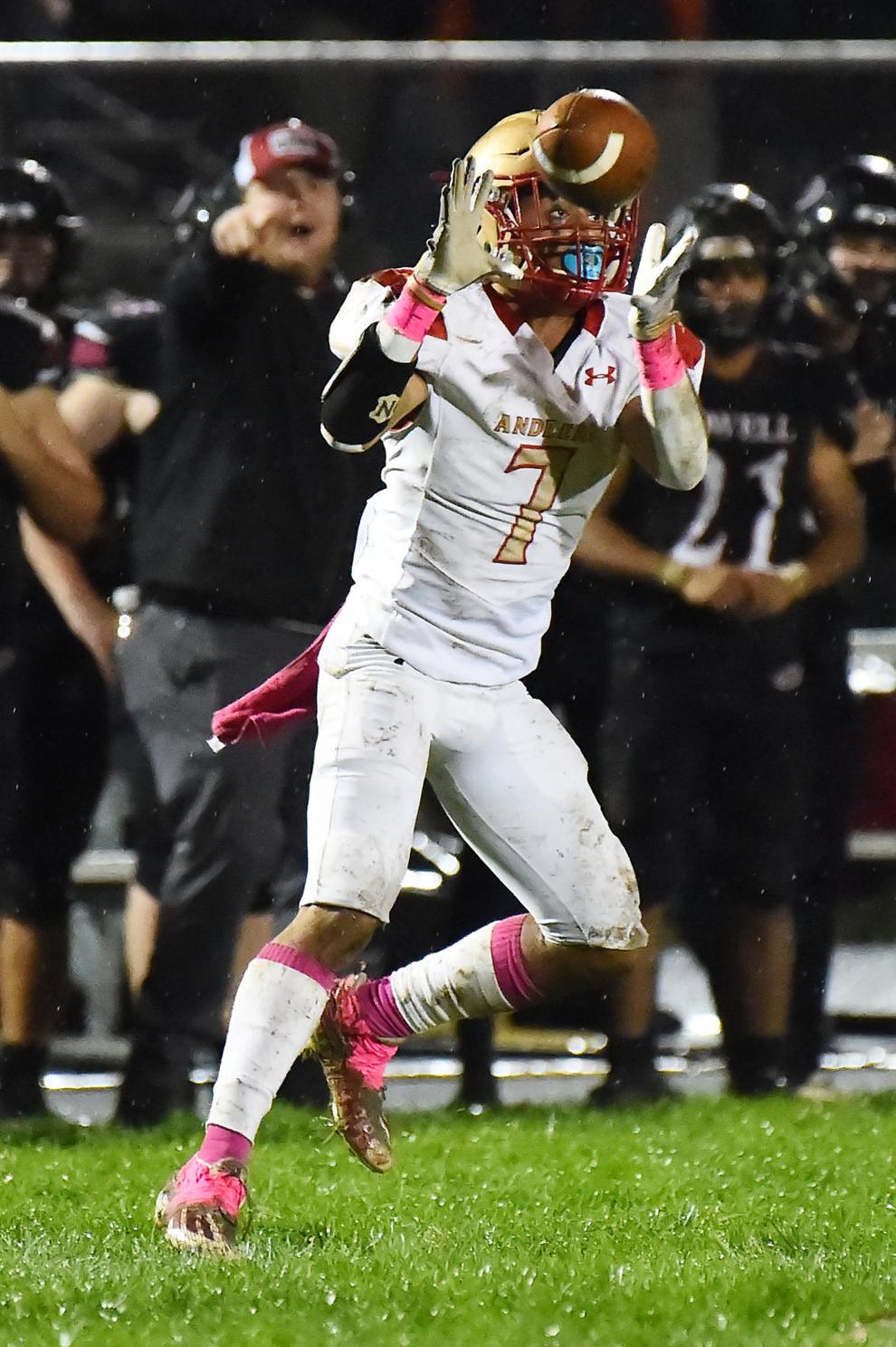 101621-spt-fbh-and-low_5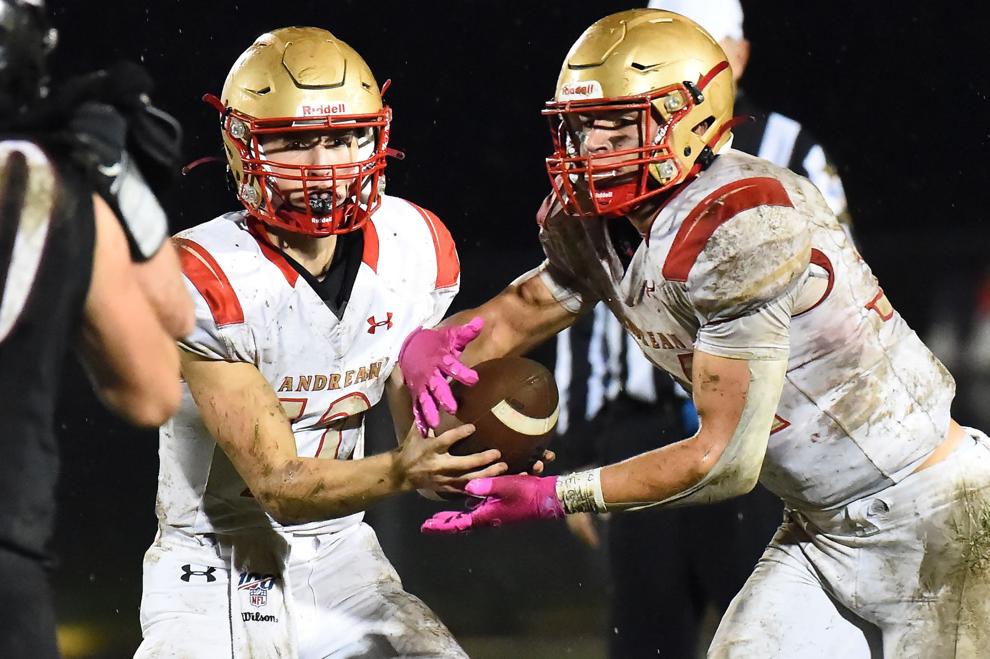 101621-spt-fbh-and-low_6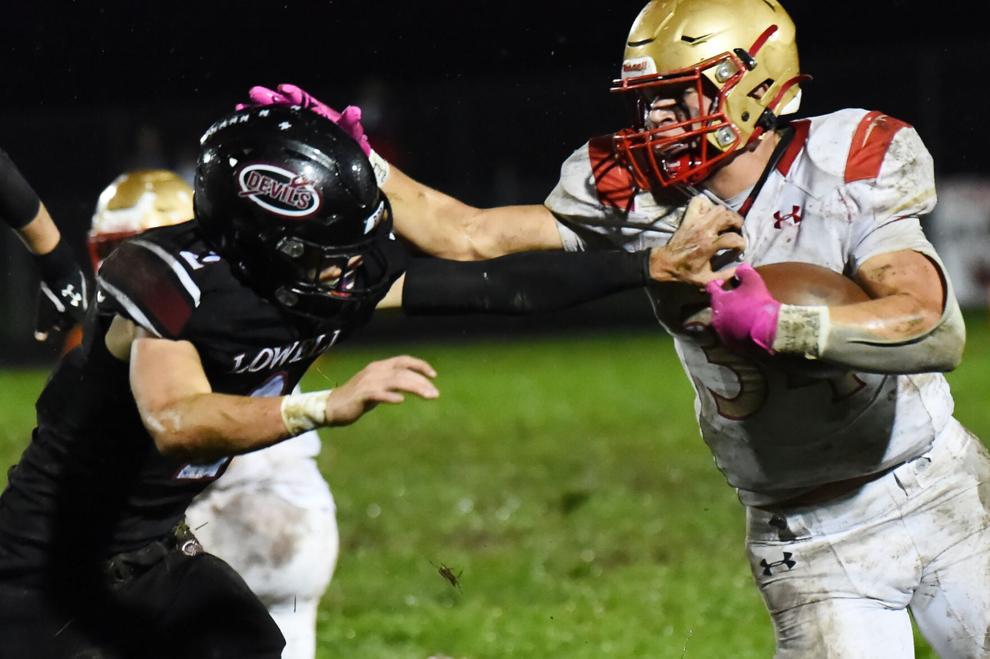 101621-spt-fbh-and-low_7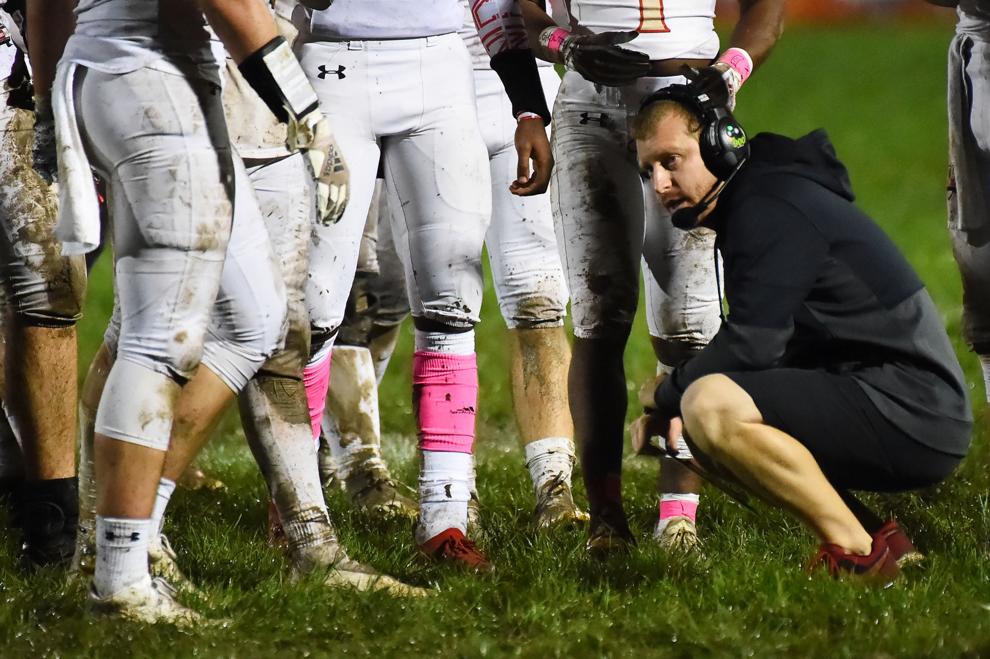 101621-spt-fbh-and-low_8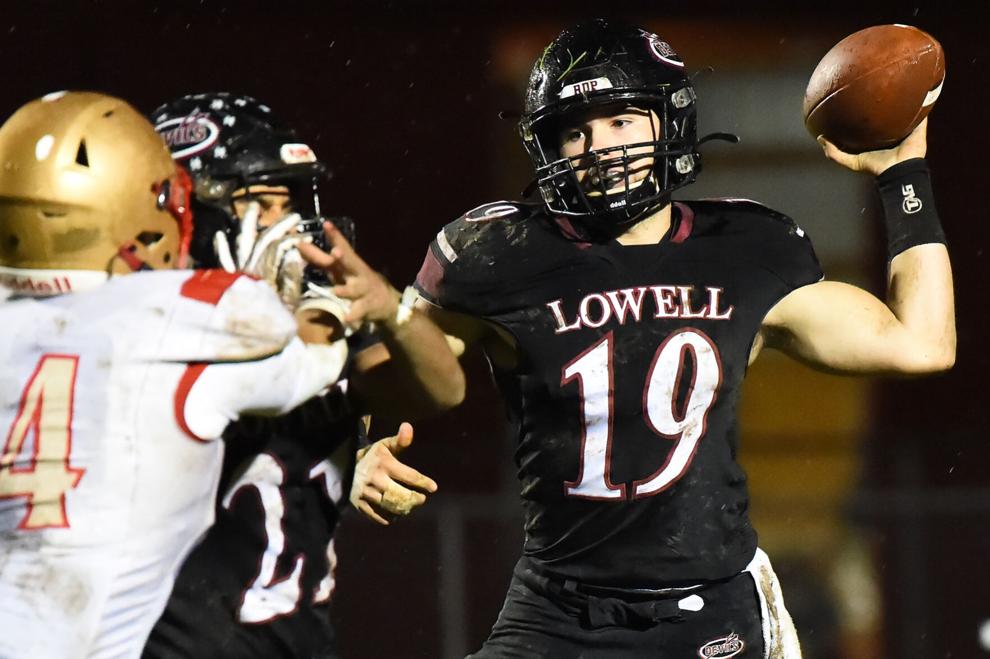 101621-spt-fbh-and-low_9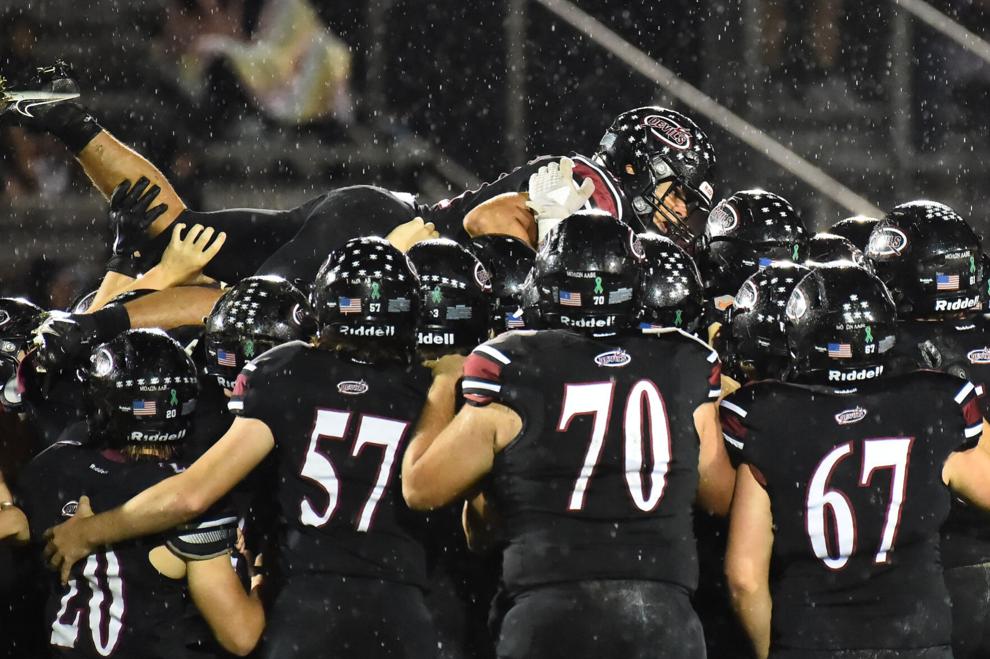 101621-spt-fbh-and-low_10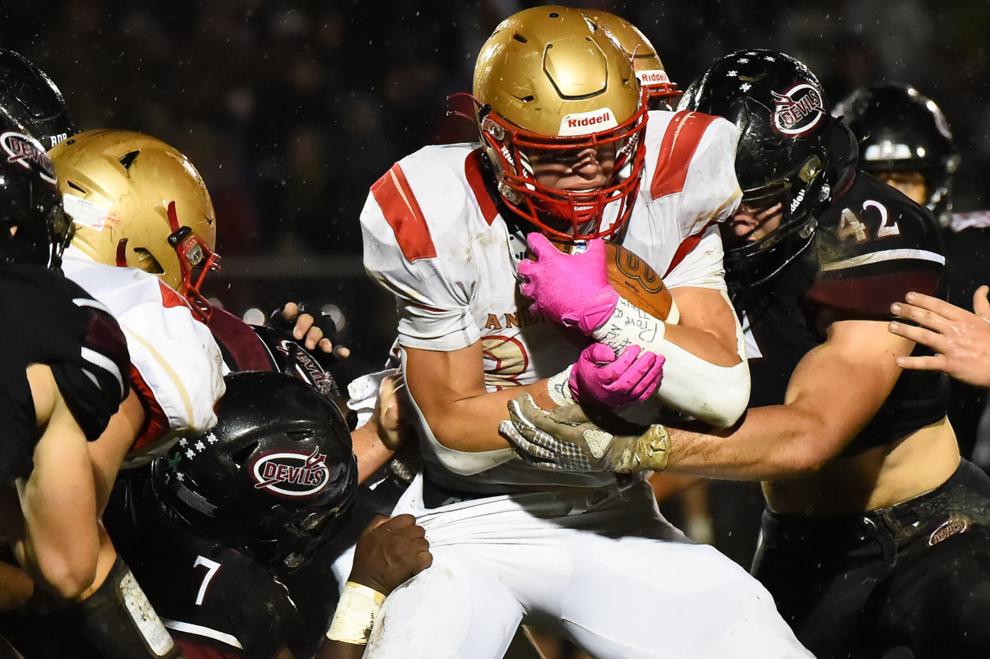 101621-spt-fbh-and-low_11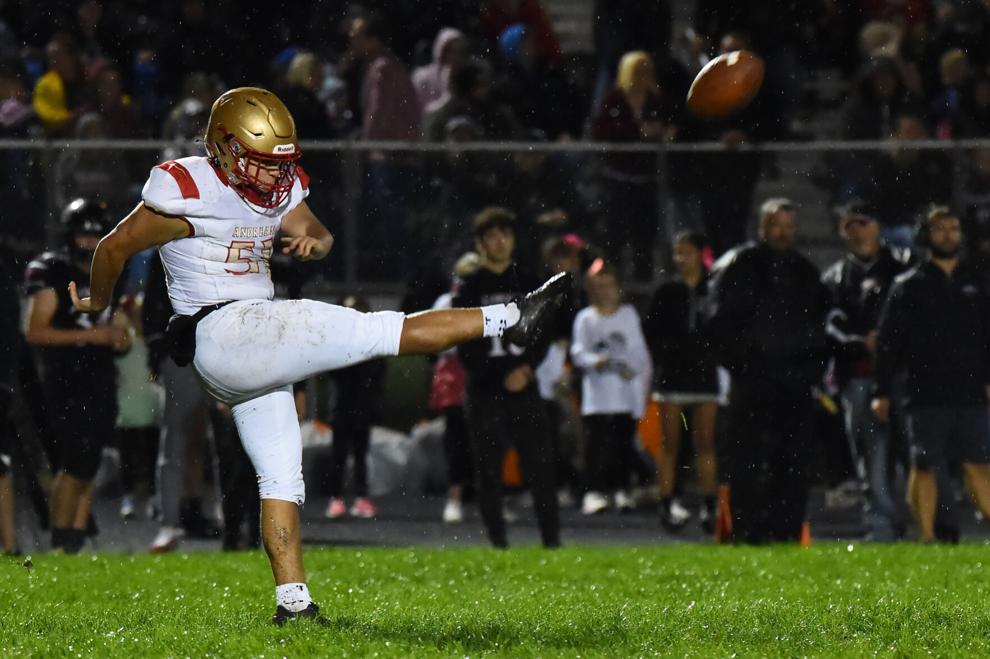 101621-spt-fbh-and-low_12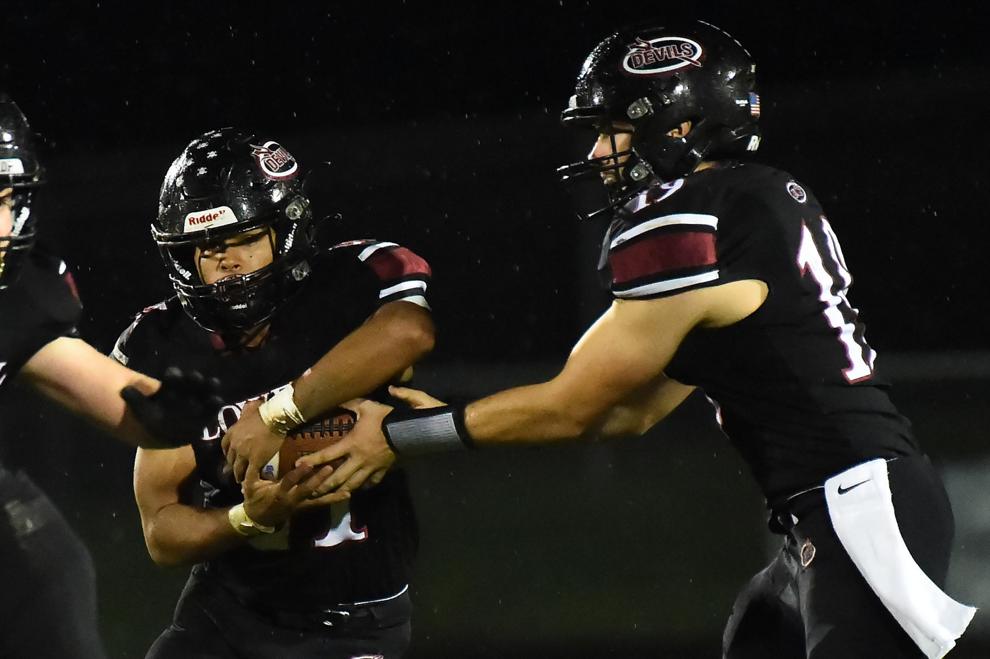 101621-spt-fbh-and-low_13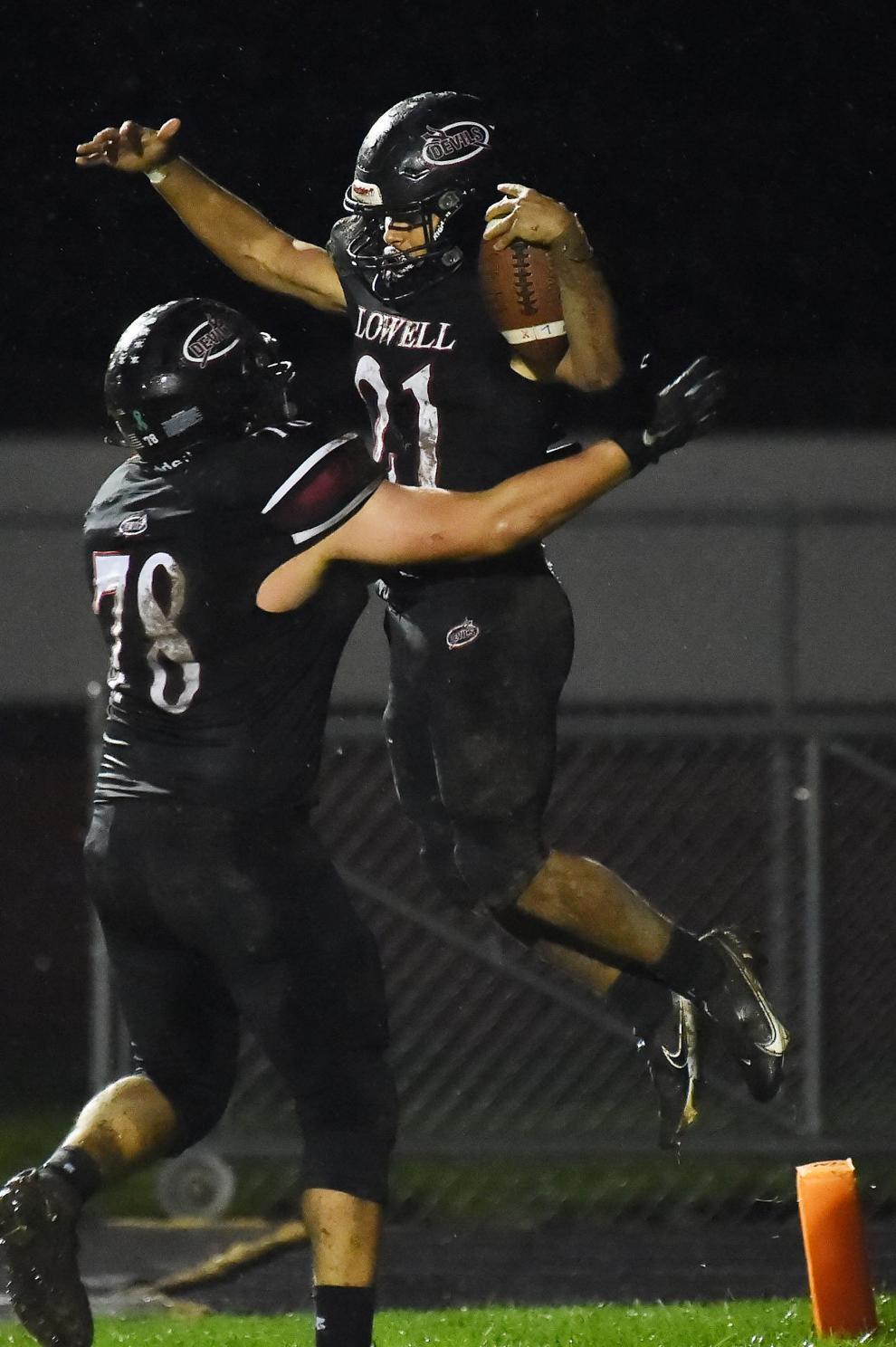 101621-spt-fbh-and-low_14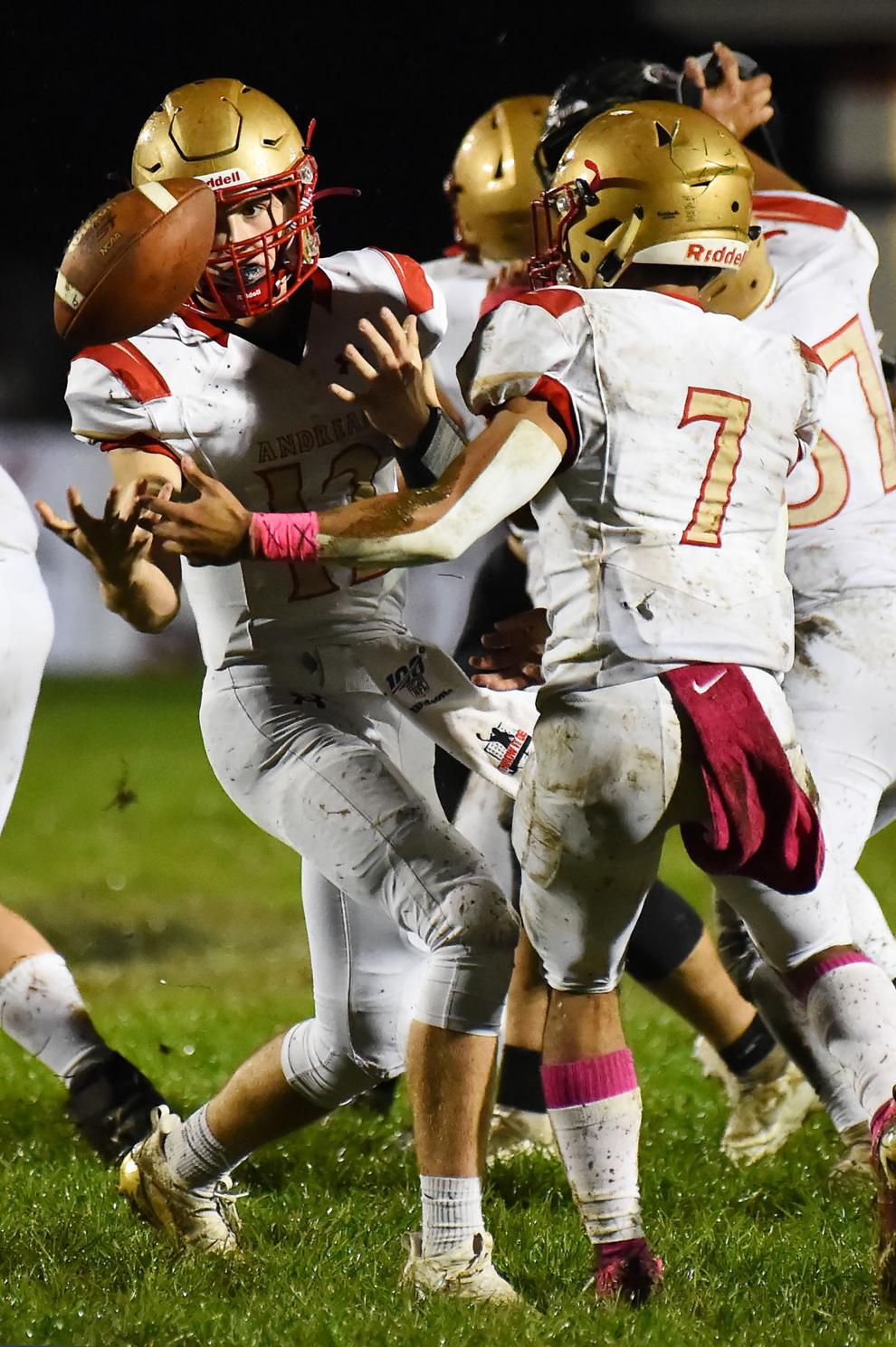 Jaden Marsh 1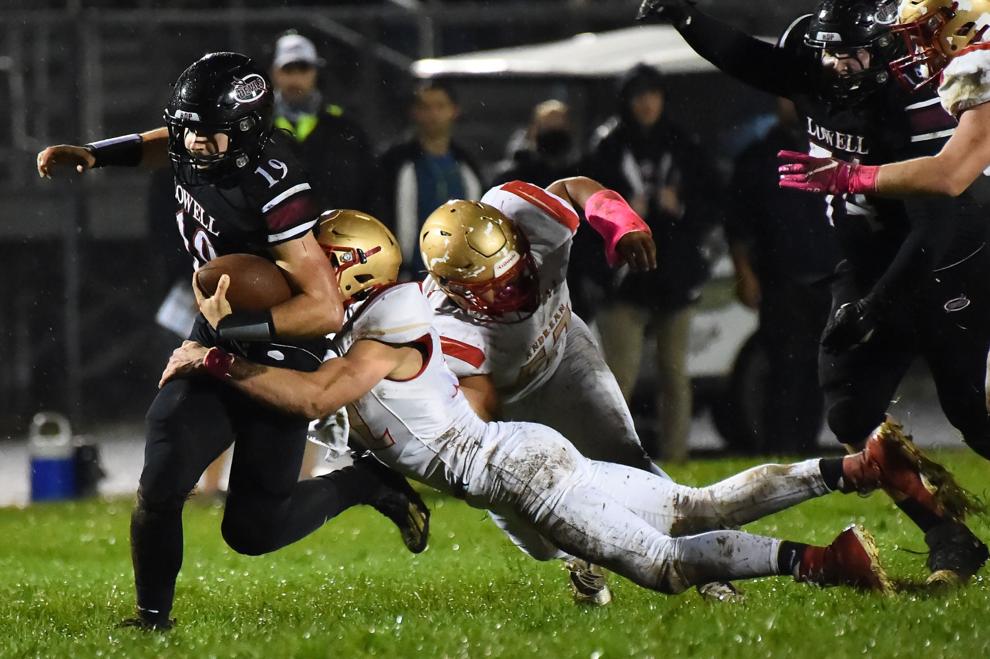 101621-spt-fbh-and-low_16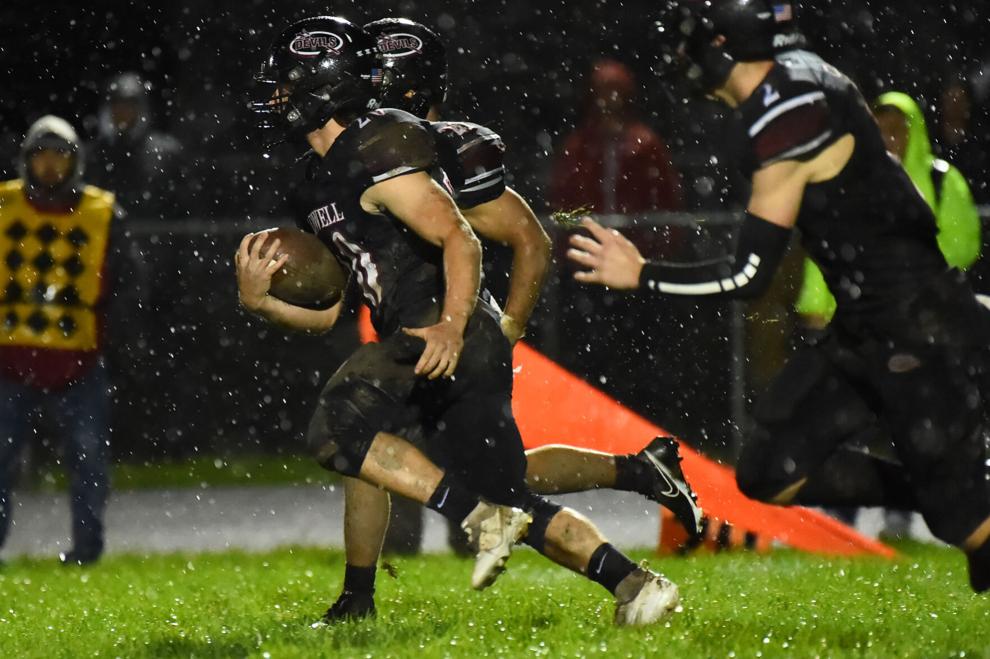 101621-spt-fbh-and-low_17