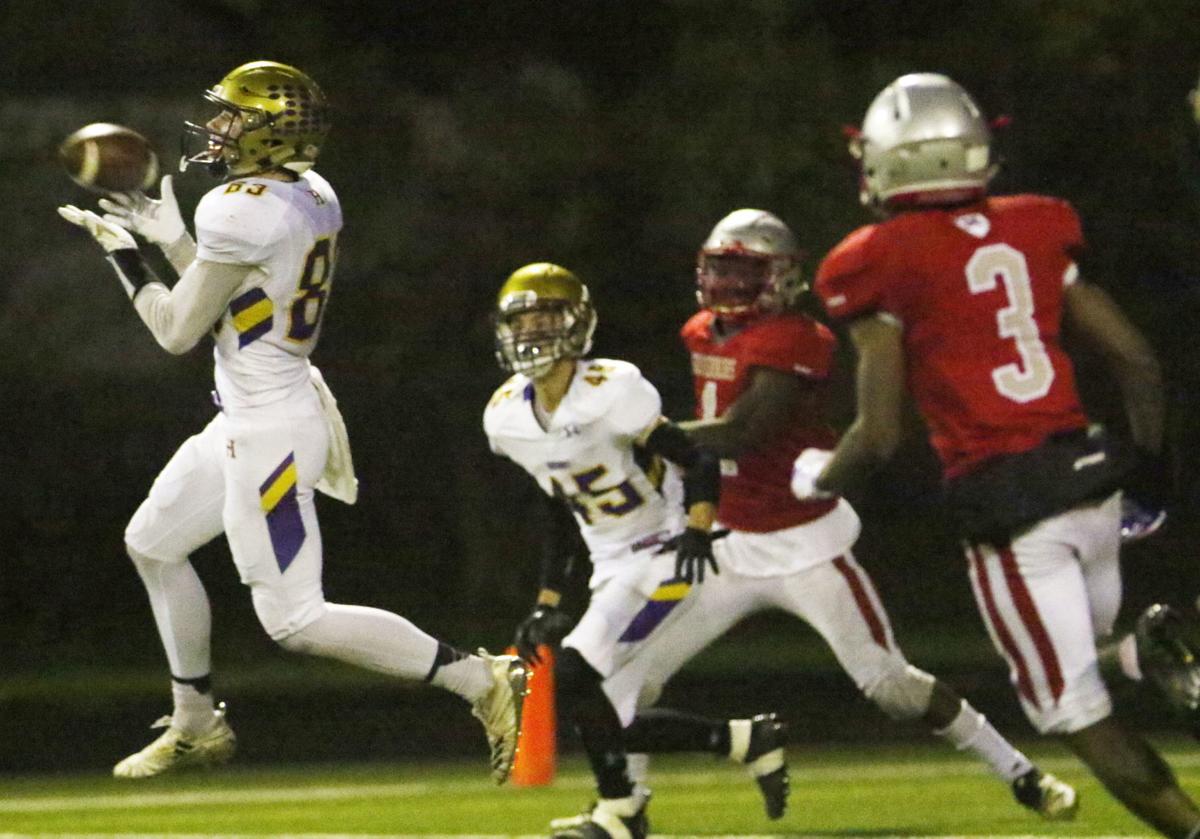 HAMMOND -- Entering Friday night, Times No. 5 Hobart had only given up seven points over the last three weeks, and its defense dominated No. 4 Morton in the first half of their Class 4A Sectional 17 opener.
The Brickies forced four turnovers to build a 21-7 lead over the Governors, highlighted by a 4-yard fumble recovery from senior Mark Mummey at the end of the first quarter. Fellow senior Matthew Benton also got in on the action with two interceptions, while junior Zach Vode capped off an impressive first half with a pick of his own.
Senior DJ Lipke and junior Riley Johnston each scored rushing touchdowns, continuing the strong performance Hobart has displayed all season on the ground.
Morton junior JoJo Johnson scored the first touchdown of the game on a 32-yard run.