INDIANAPOLIS — Once he bounced off a pair of Evansville Mater Dei defenders in the middle of the field, nobody was bringing Drayk Bowen down before he reached the end zone.
The Andrean junior's 29-yard scamper proved to be the tying score in the third quarter of the IHSAA Class 2A football state championship game, and it was one of a few key runs for Bowen, who led the 59ers to their third state title on Saturday, knocking off Mater Dei 21-9 at Lucas Oil Stadium.
"It's pure joy," Bowen said. "I know the seniors are happy. this whole game is for them. They got us here, they helped lead us here, so we wanted one more for them."
The Notre Dame recruit rushed for 171 yards and three touchdowns on 24 carries, while also tallying five tackles on defense.
He finished the game with his jersey — literally — ripped down the middle, a casualty of a two-point conversion run after his 2-yard touchdown score gave Andrean a 15-9 lead with 9:52 to play.
"I just wanted to will one," Bowen said. "This was the last goal I had, so I was just going to will this one, I was going to get in no matter what."
Andrean coach Chris Skinner has been a part of all three state championships with the first coming as a player in 2004 and his second coming as an assistant in 2014.
"I can't even put it into words: it's indescribable," Skinner said. "Andrean is a very special place. It means a lot to me, personally, it means a lot to people that are involved with the football program."
"To think about all the hours, all the work, the summer, the coaches meetings, just all the time that goes into it," he added, "it's a special moment to finish with a blue ring."
Skinner didn't panic after a futile first half offensively, and made a couple of adjustments, including a renewed focus on getting Bowen going up the middle since the Wildcats were focused on eliminating the passing game.
Said Skinner: "I just told them, 'Hey, you win the second half, you're state champions. What other position do you want to be in?"
In a two-play sequence, Bowen sacked and forced a fumble from Mater Dei quarterback Mason Wunderlich, and teammate Dominic DiTola recovered at the Wildcats' 3-yard line. On the next play, Bowen rushed over the goal line to put the game out of reach with 8:19 left.
"Drayk's my best friend," senior receiver Alonzo Paul said. "He deserves everything — hardest working kid I know. Our offensive line really stepped it up in the second half. Wide receivers really stepped up and made plays, Pat (Clacks III) with that huge catch, Robby (Ballentine), shout out to zone six and everyone else."
Andrean couldn't get much going offensively in the first half, but fortunately for the 59ers, their defense completely neutralized Mater Dei's attack. Wunderlich threw for 42 yards and an interception in the first half, completing just six passes on 19 throws. He finished the game 19 of 37, with 201 yards and two interceptions.
Andrean started in Mater Dei territory twice in the first quarter, once when Bowen partially blocked a punt and after James Mantel's interception. Quarterback Scott Ballentine faced constant pressure from Mater Dei's front line, and was sacked three times and fumbled twice. The 59ers' most explosive play, a run of 47 yards from Bowen, was called back due to a hold.
Glancing down at his torn jersey, Bowen joked that he would probably frame it. He also credited his offensive line for his success — both on Saturday and on the season.
"They were some dogs up front," Bowen said. "They were moving people, creating holes. They're really the ones that deserve this trophy."
Strong down the stretch
Six weeks ago, the 59ers were upended at Lowell, 17-7, in the regular-season finale. The Red Devils defense stymied the Andrean attack, allowing just 15 rushing yards, while Joey Heuer racked up 138 yards and both touchdowns for Lowell.
But Skinner steadied his group, imploring his team to learn from its low moment and use it as motivation. When do-or-die time came, Andrean was nearly flawless.
Outside the Andrean locker room, after all of his players had left to celebrate with their families, Skinner proudly reflected on his team and the program, which he took over in 2016.
"I got emotional just thinking about what it means to win at the highest level like this at Andrean," Skinner said. "For me being an alumni, these boys, these seniors, that team, made me proud. Not only as a coach, but as a former player myself."
Andrean outscored its final six opponents 194-39 on the way to the state title, and its defense never conceded more than two touchdowns in the process. Paul put the Niners' success up to complete trust between teammates and the coaching staff.
"We have so much faith in each other that we just know we're going to get the job done," Paul said. "Even when (Mater Dei) scored first, we just knew we were going to answer back."
When Andrean needed an answer, it was Bowen who took a talented team over the edge.
"I've wanted this for so long, ever since I was a little kid watching this game on TV," Bowen said. "Last year when we were close, two years ago when we were close, just never quite got it. This is surreal that we finally got one."
Gallery: Andrean wins Class 2A football state championship over Evansville Mater Dei
2A football state championship: Andrean vs. Evansville Mater Dei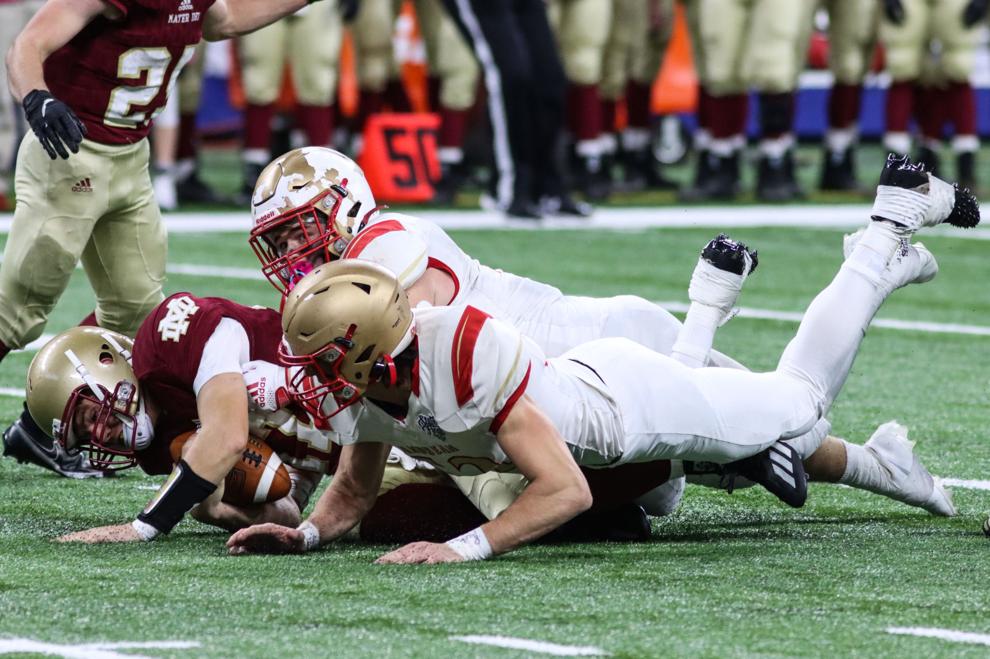 2A football state championship: Andrean vs. Evansville Mater Dei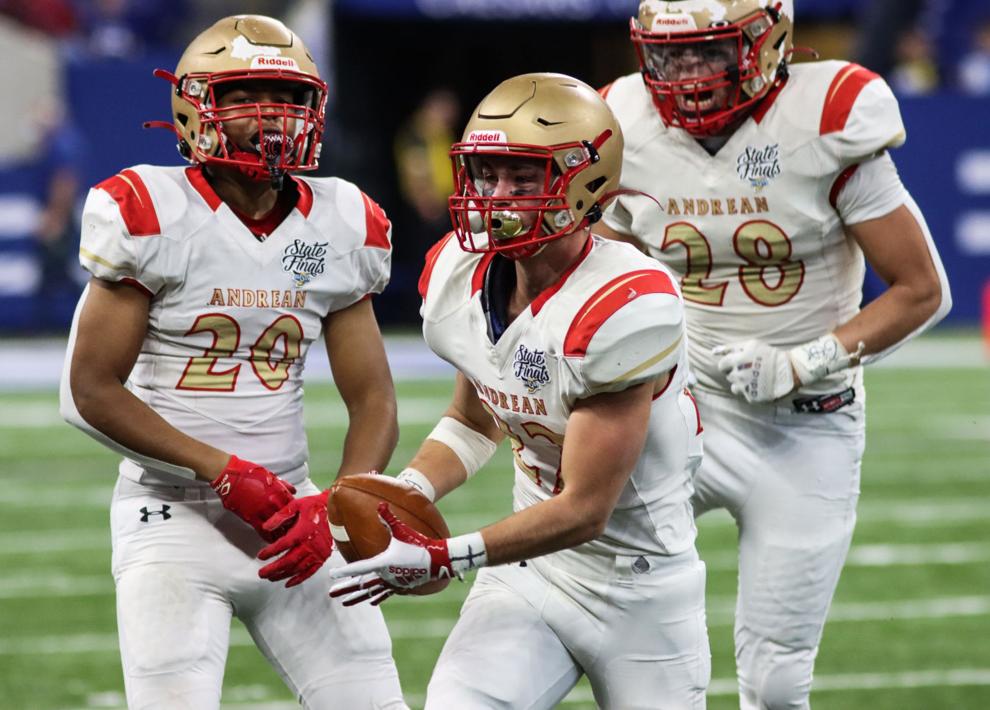 2A football state championship: Andrean vs. Evansville Mater Dei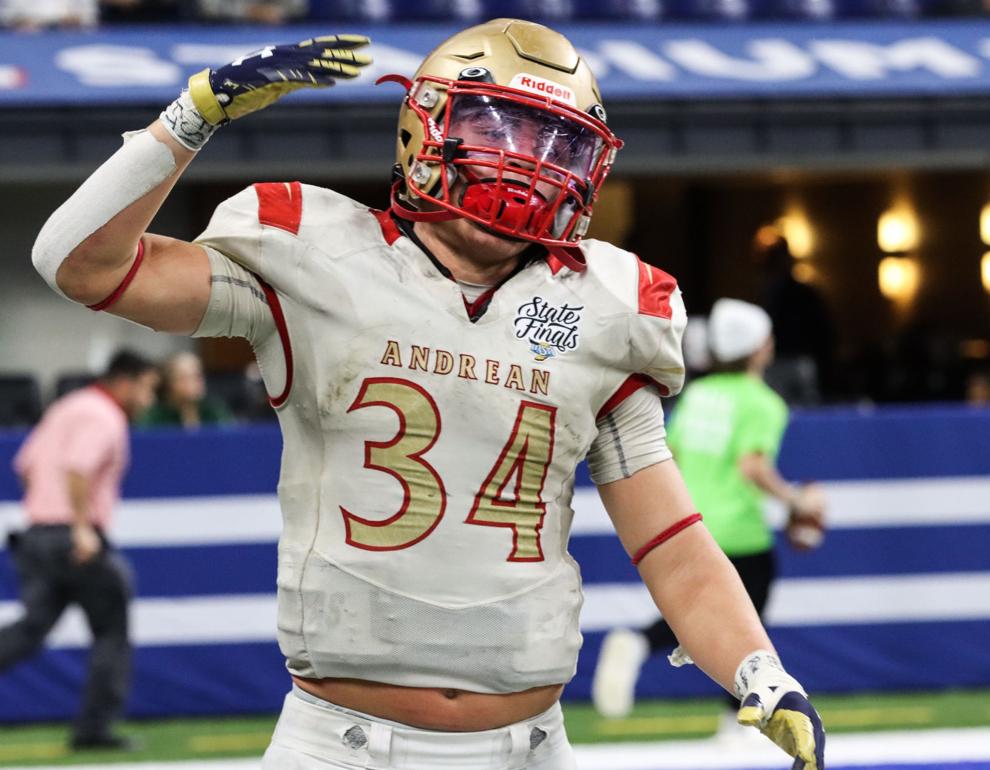 2A football state championship: Andrean vs. Evansville Mater Dei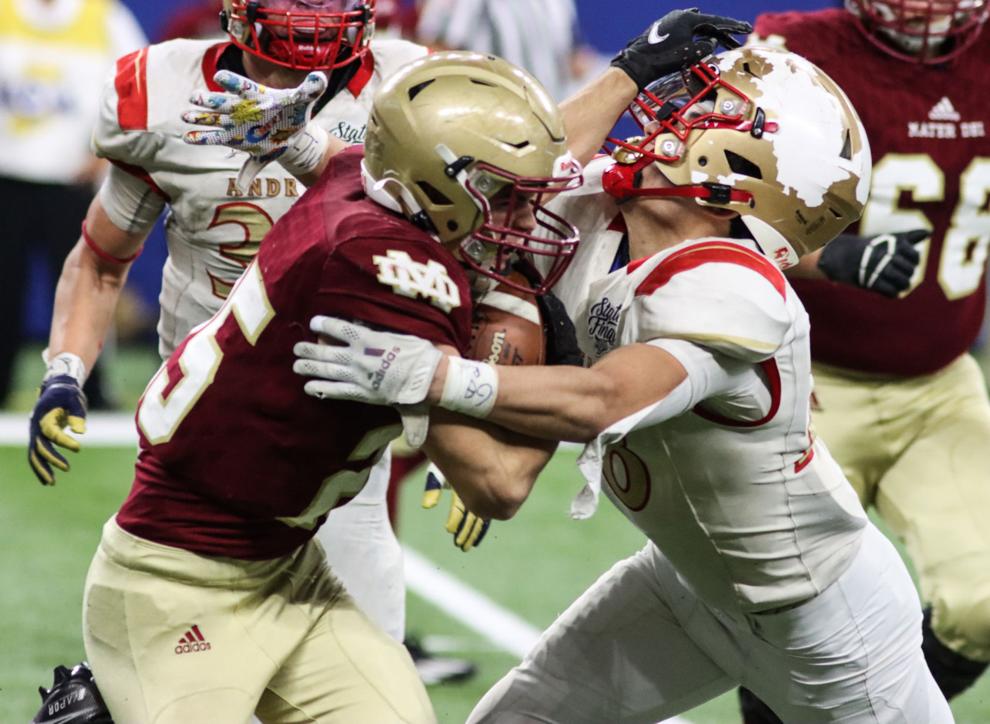 2A football state championship: Andrean vs. Evansville Mater Dei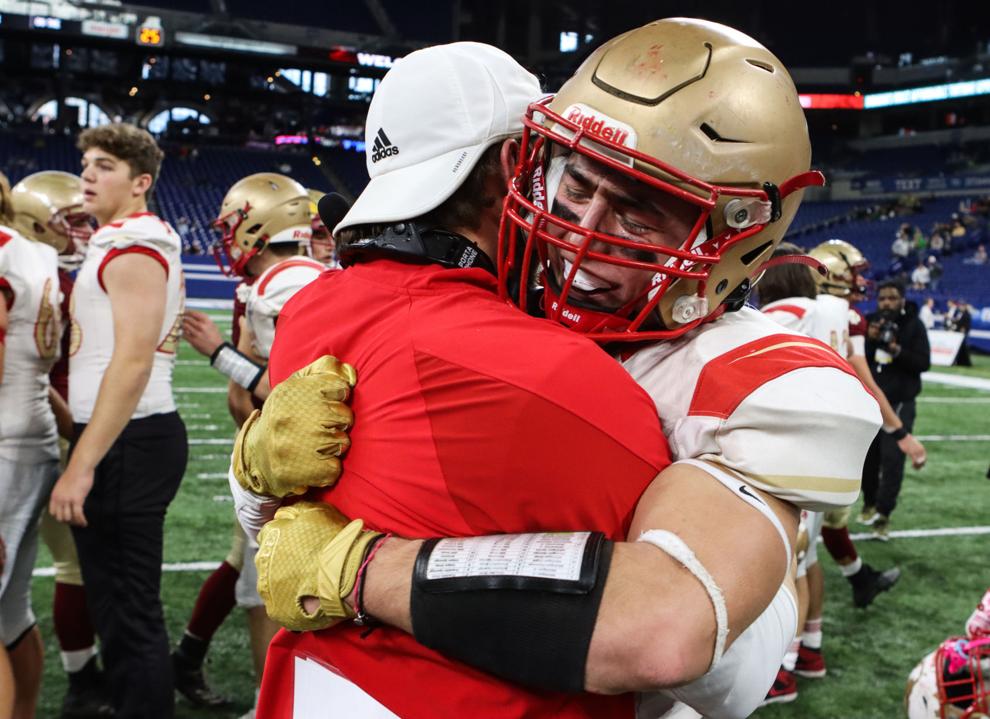 2A football state championship: Andrean vs. Evansville Mater Dei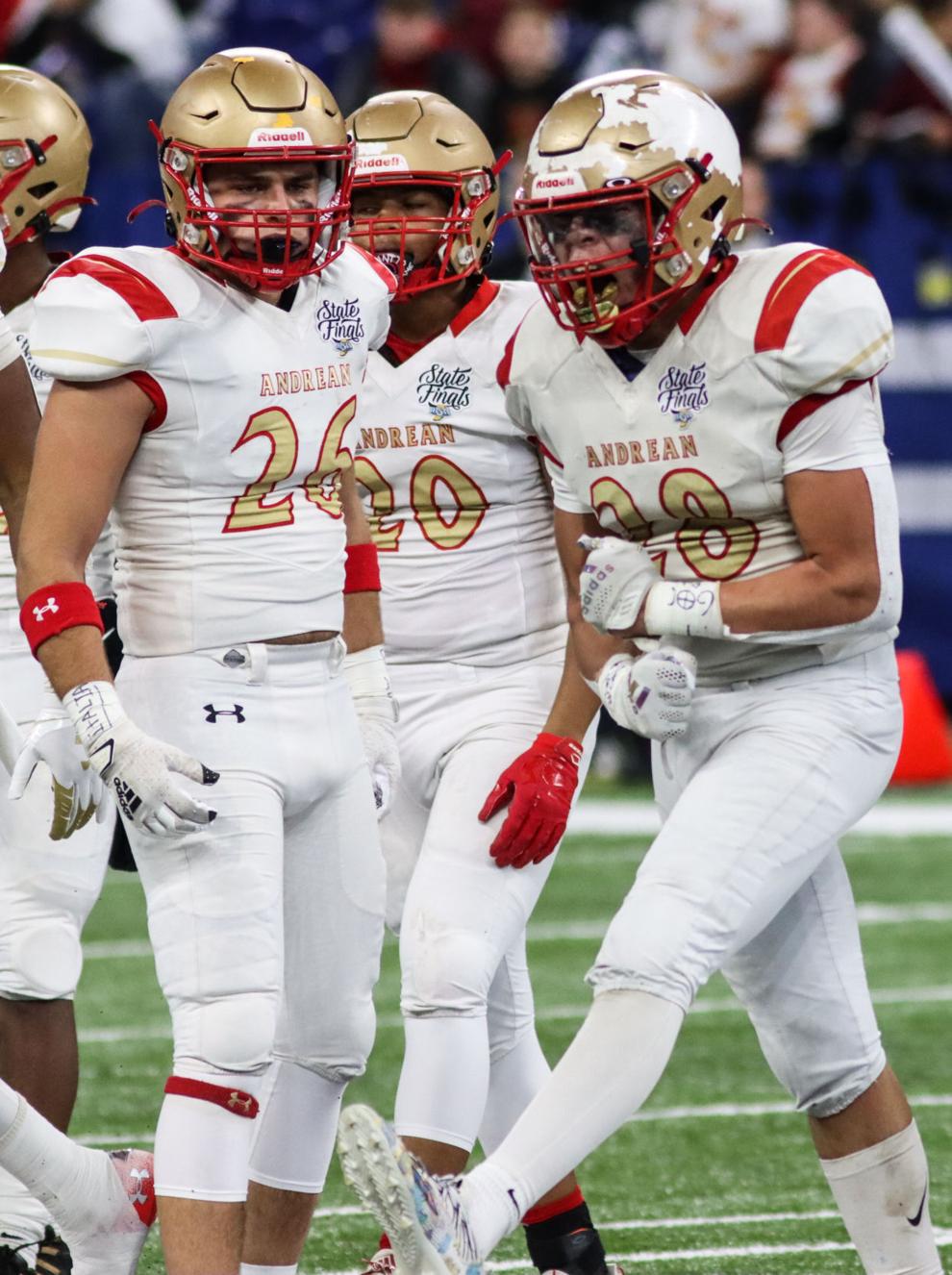 2A football state championship: Andrean vs. Evansville Mater Dei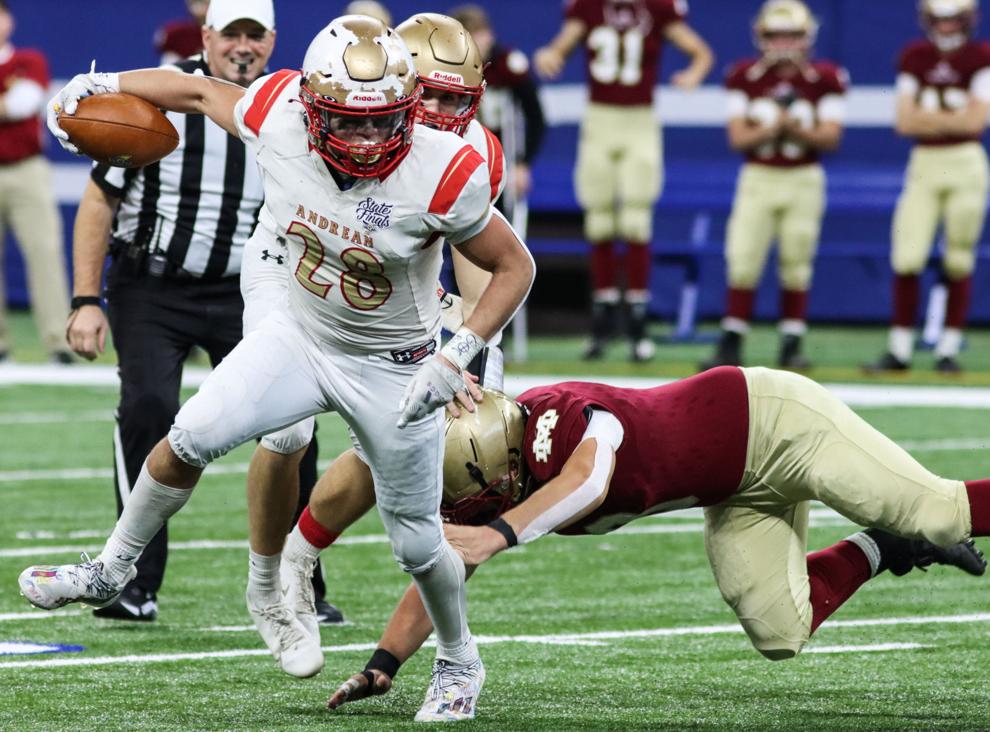 2A football state championship: Andrean vs. Evansville Mater Dei
2A football state championship: Andrean vs. Evansville Mater Dei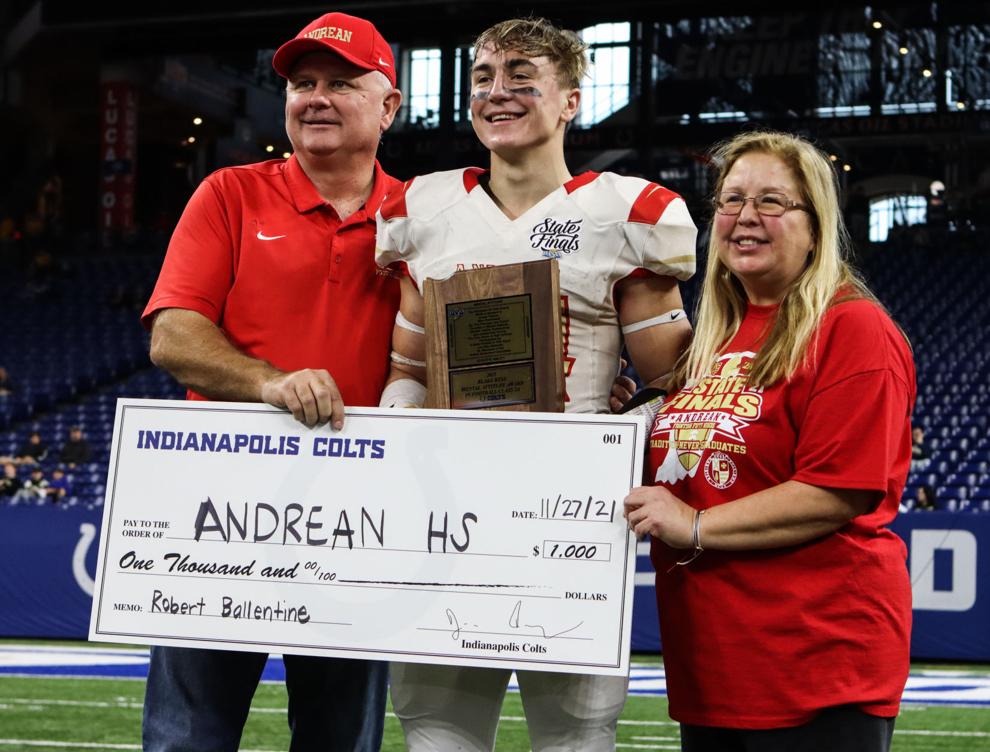 2A football state championship: Andrean vs. Evansville Mater Dei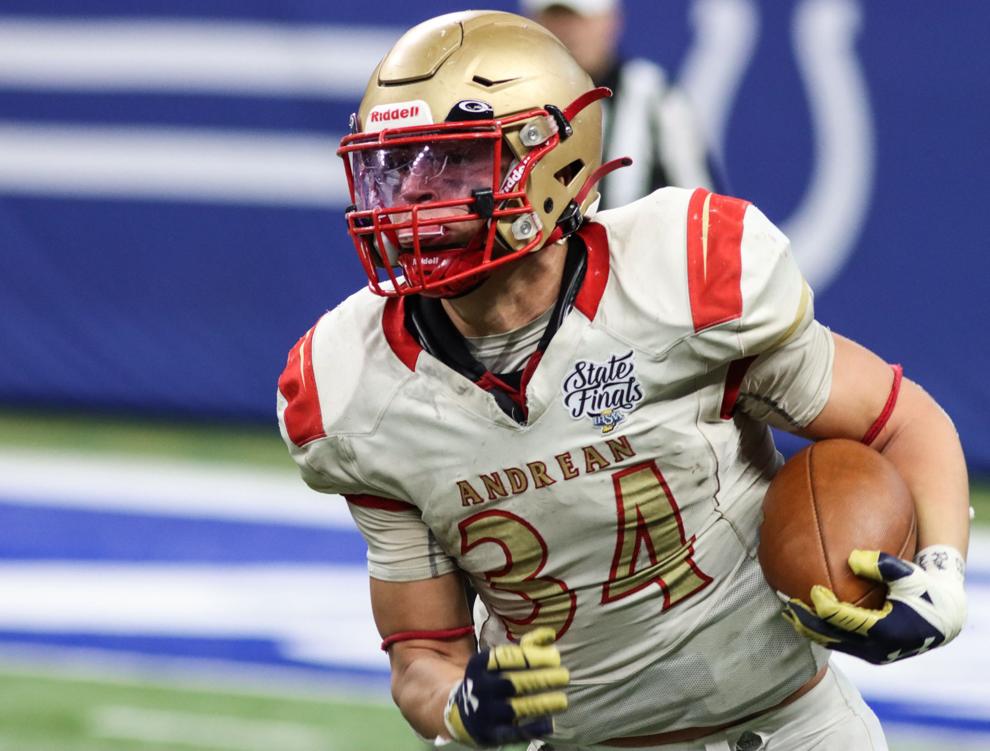 2A football state championship: Andrean vs. Evansville Mater Dei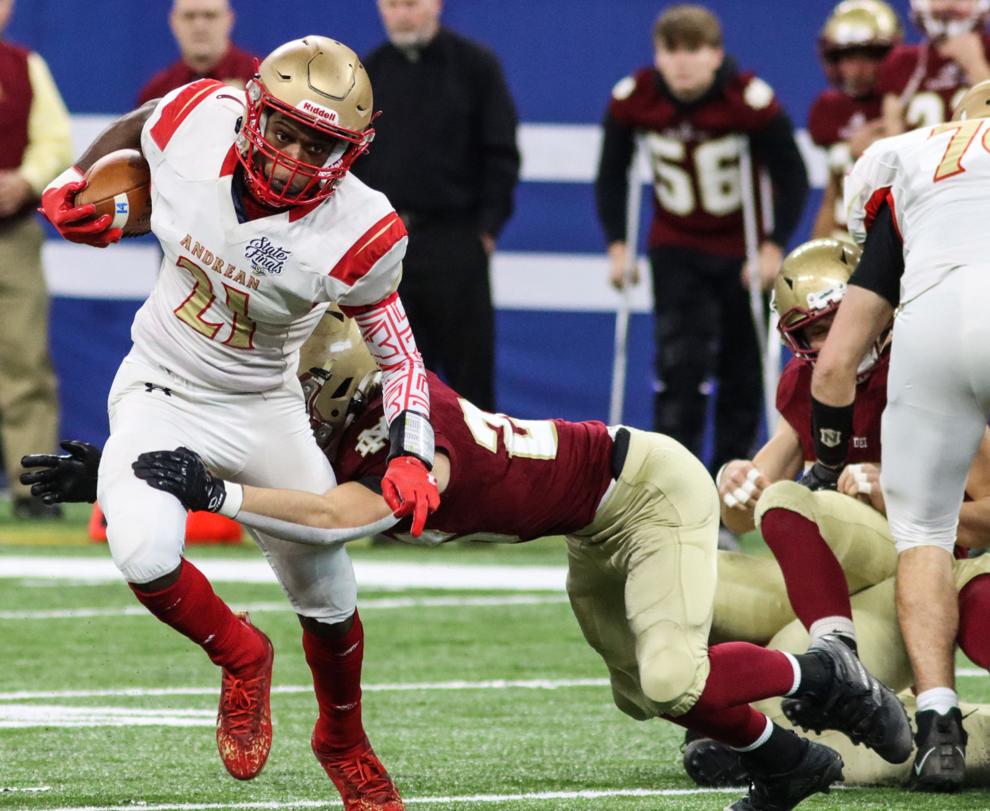 2A football state championship: Andrean vs. Evansville Mater Dei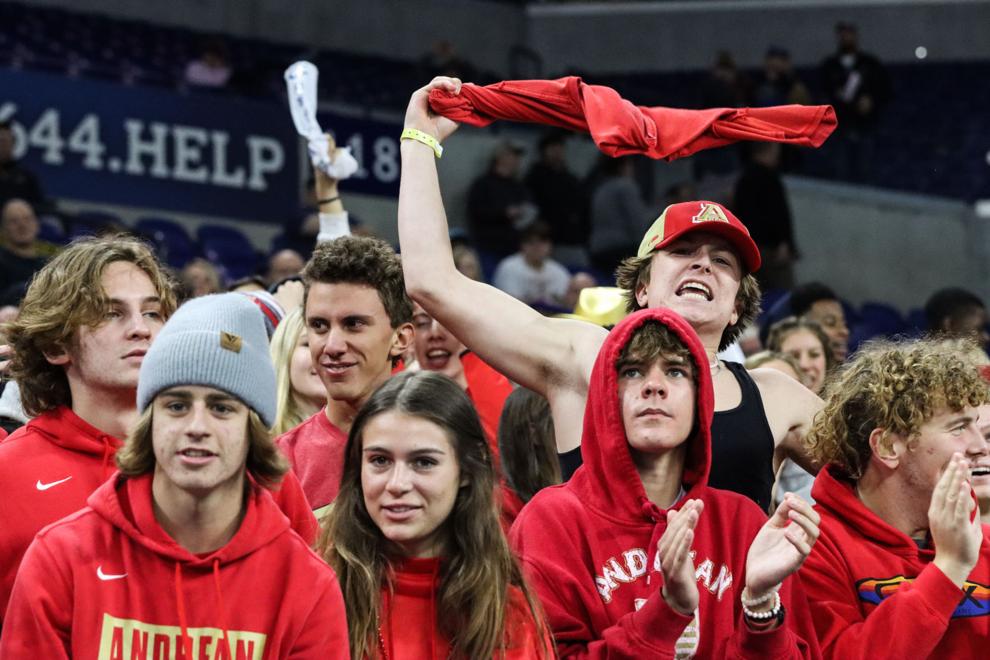 2A football state championship: Andrean vs. Evansville Mater Dei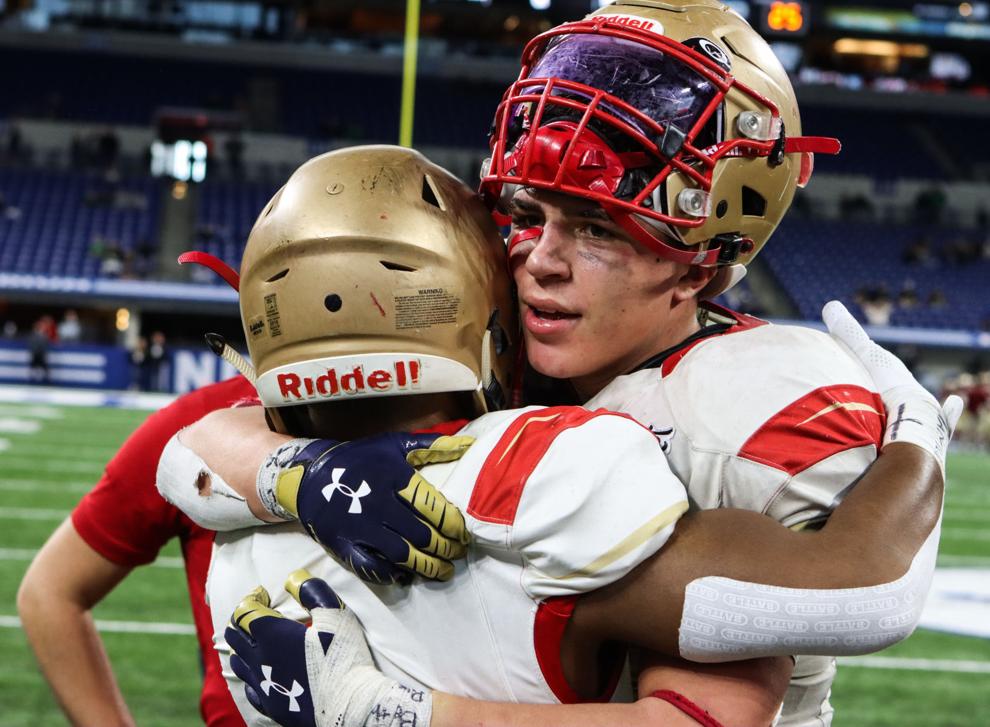 2A football state championship: Andrean vs. Evansville Mater Dei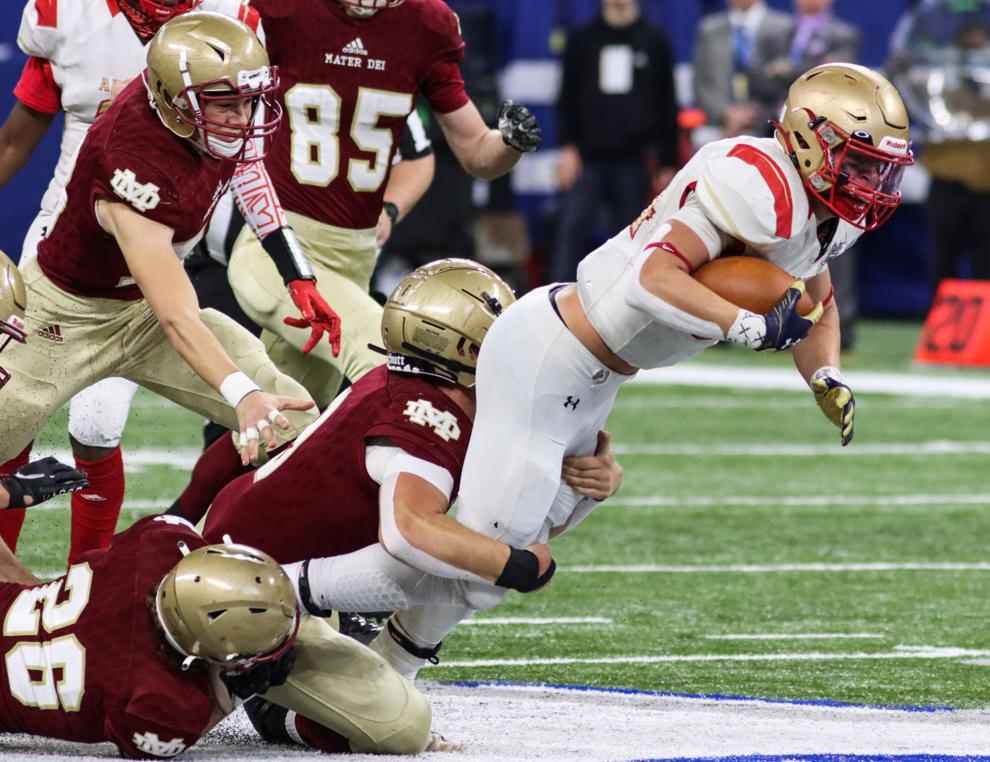 2A football state championship: Andrean vs. Evansville Mater Dei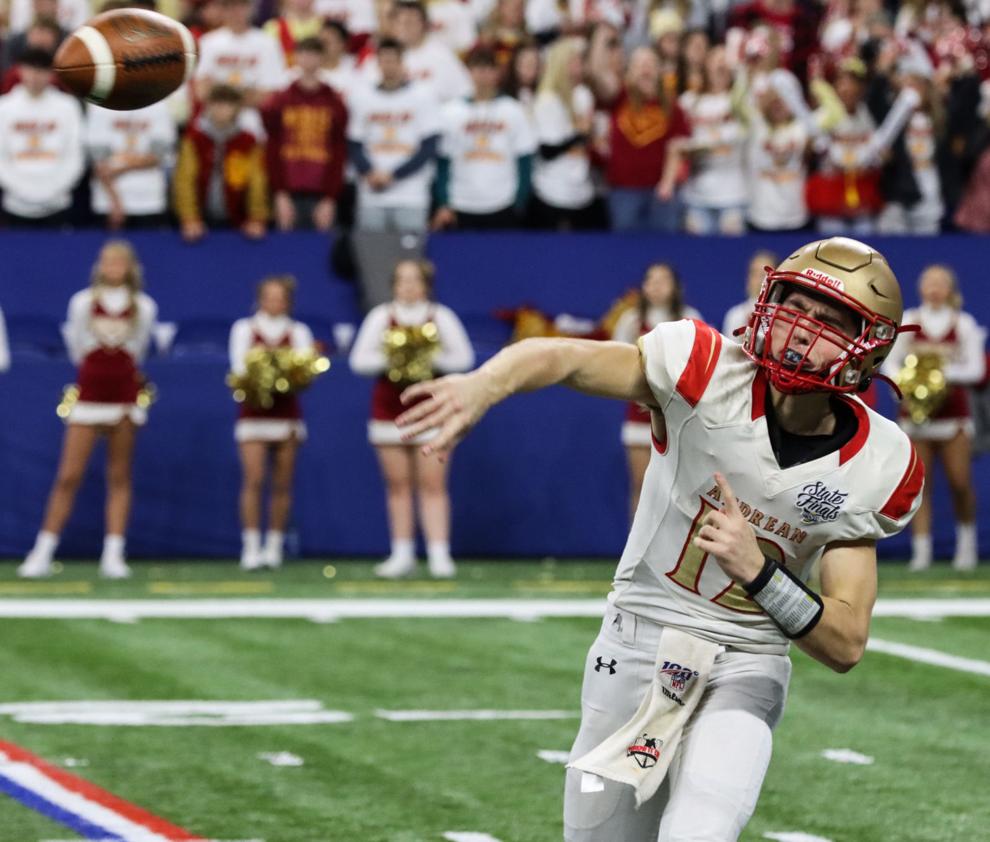 2A football state championship: Andrean vs. Evansville Mater Dei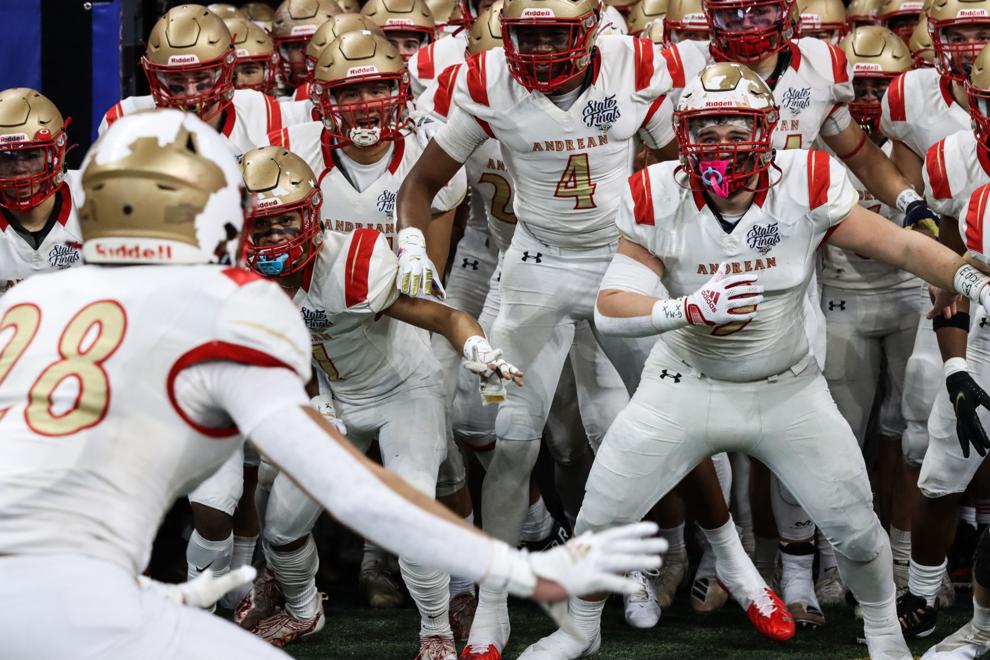 2A football state championship: Andrean vs. Evansville Mater Dei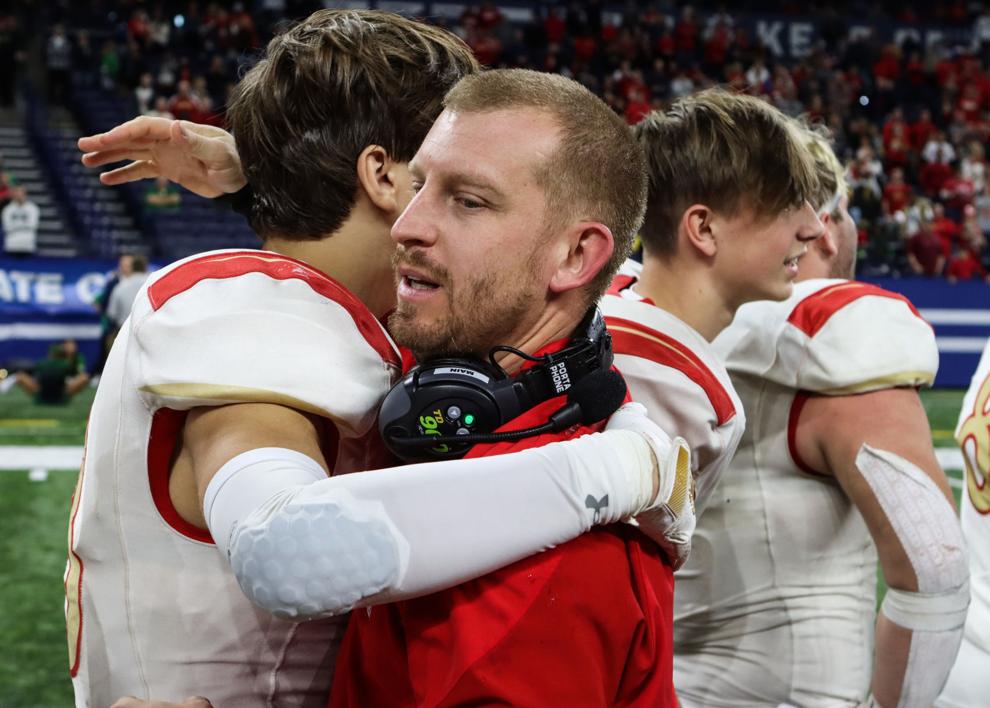 2A football state championship: Andrean vs. Evansville Mater Dei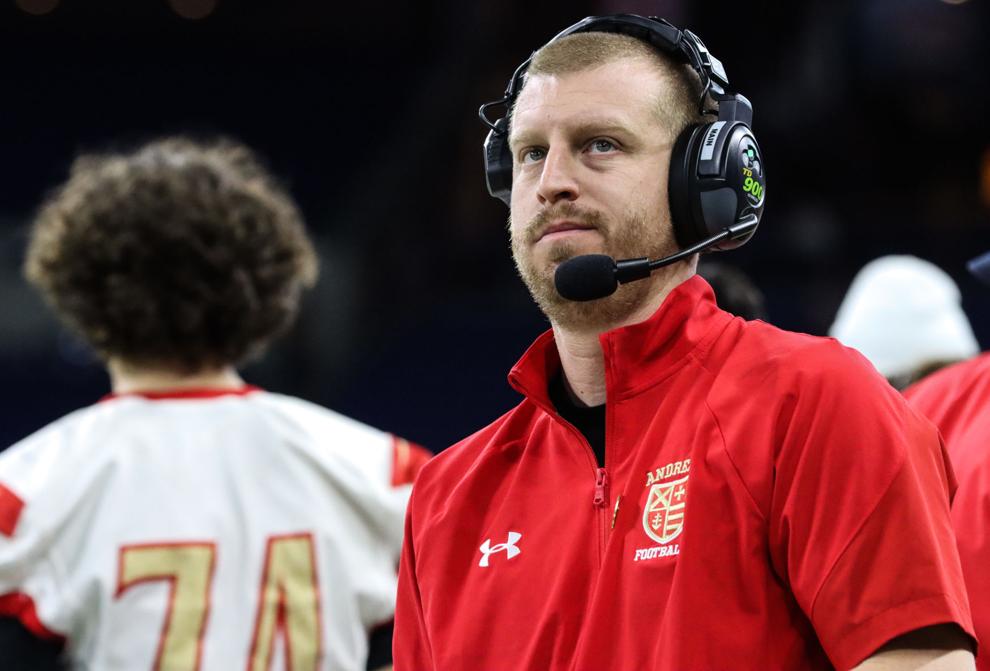 2A football state championship: Andrean vs. Evansville Mater Dei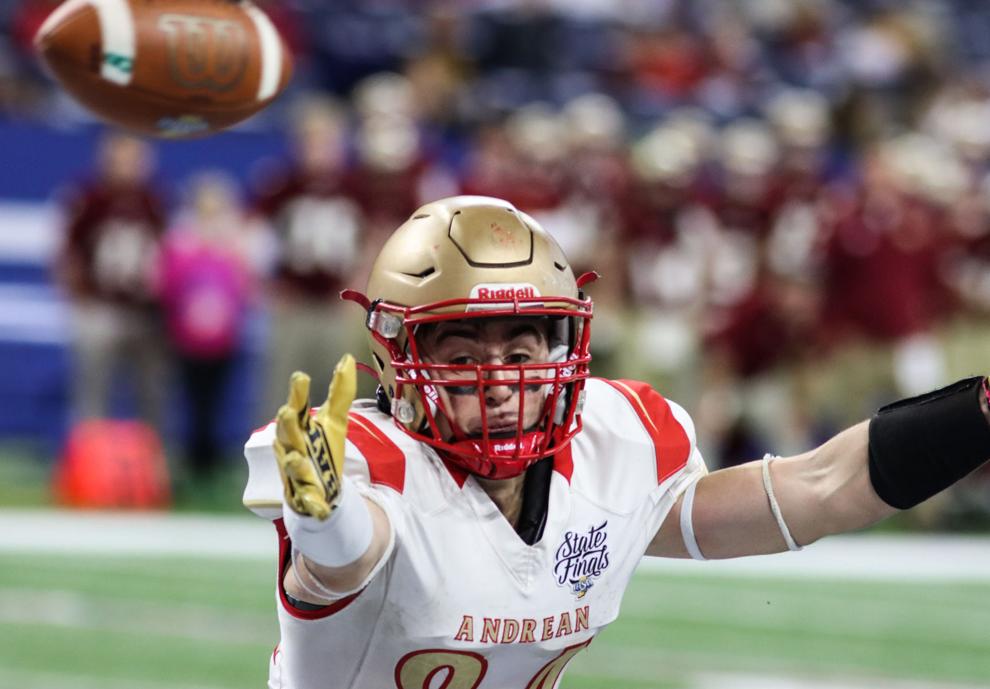 2A football state championship: Andrean vs. Evansville Mater Dei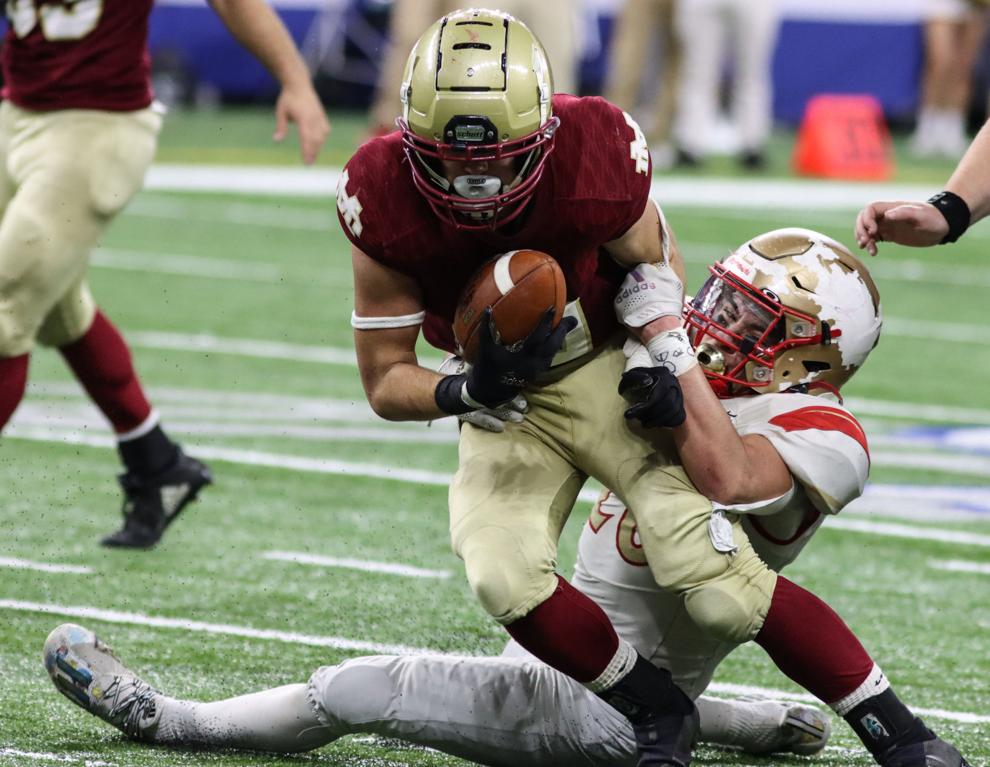 2A football state championship: Andrean vs. Evansville Mater Dei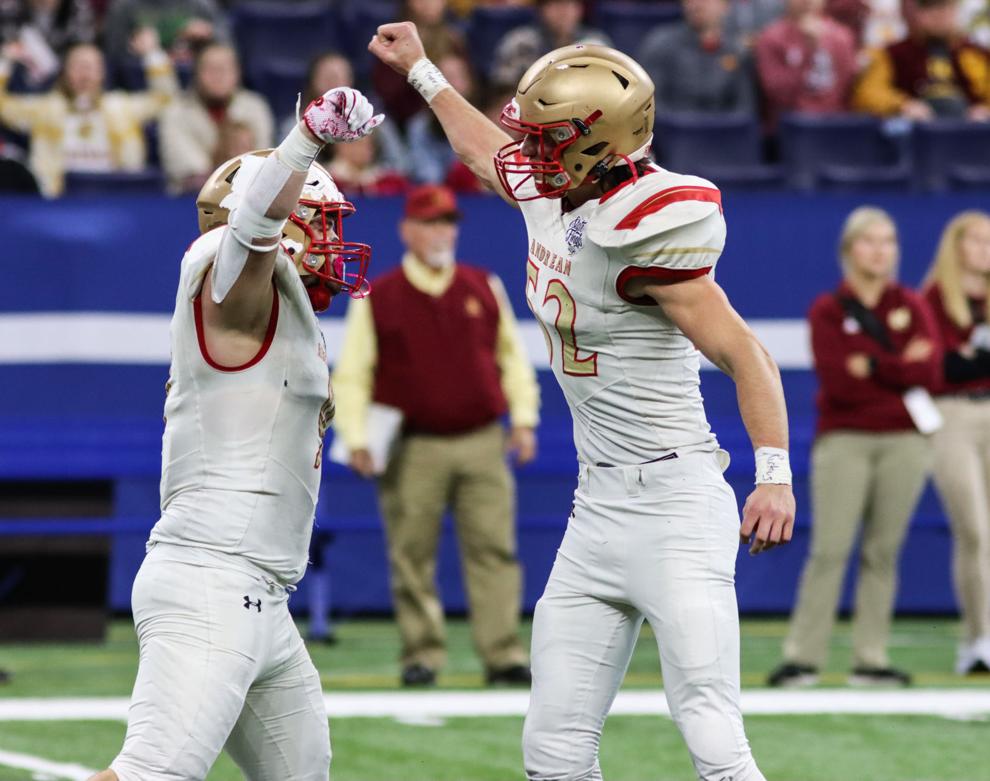 2A football state championship: Andrean vs. Evansville Mater Dei
2A football state championship: Andrean vs. Evansville Mater Dei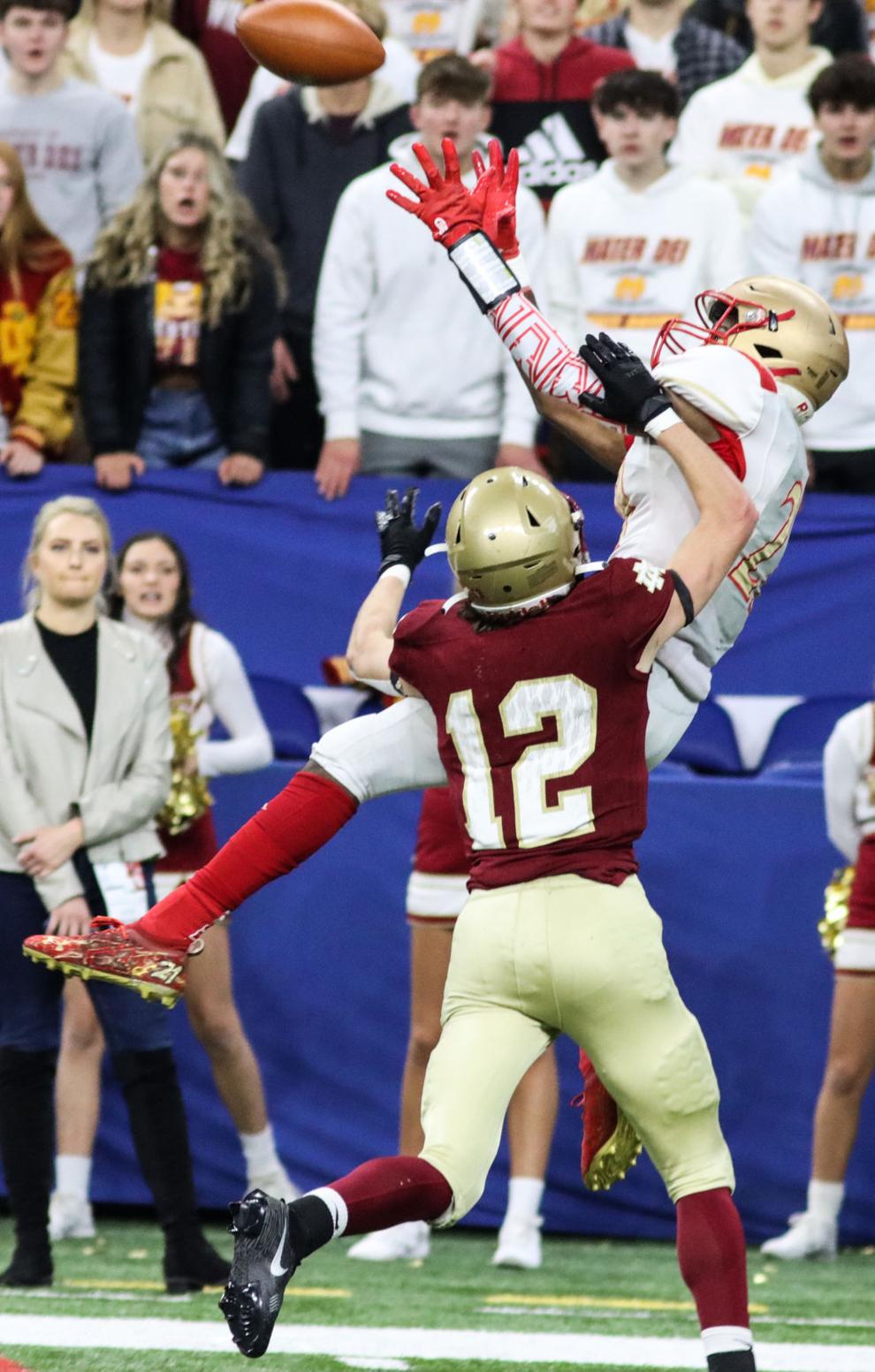 2A football state championship: Andrean vs. Evansville Mater Dei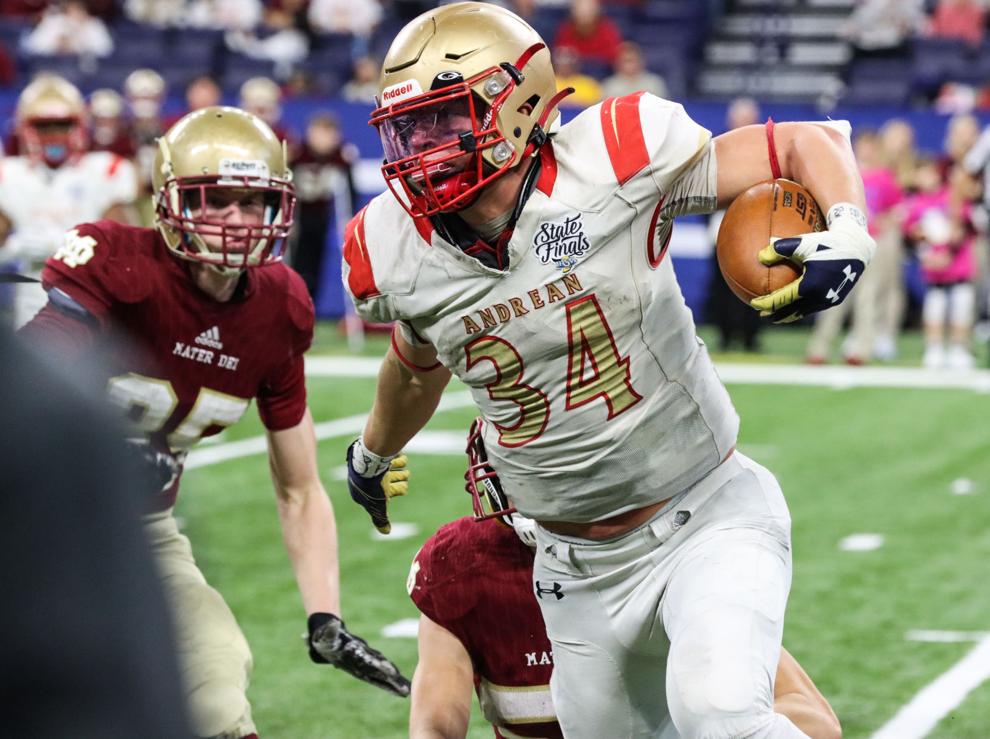 2A football state championship: Andrean vs. Evansville Mater Dei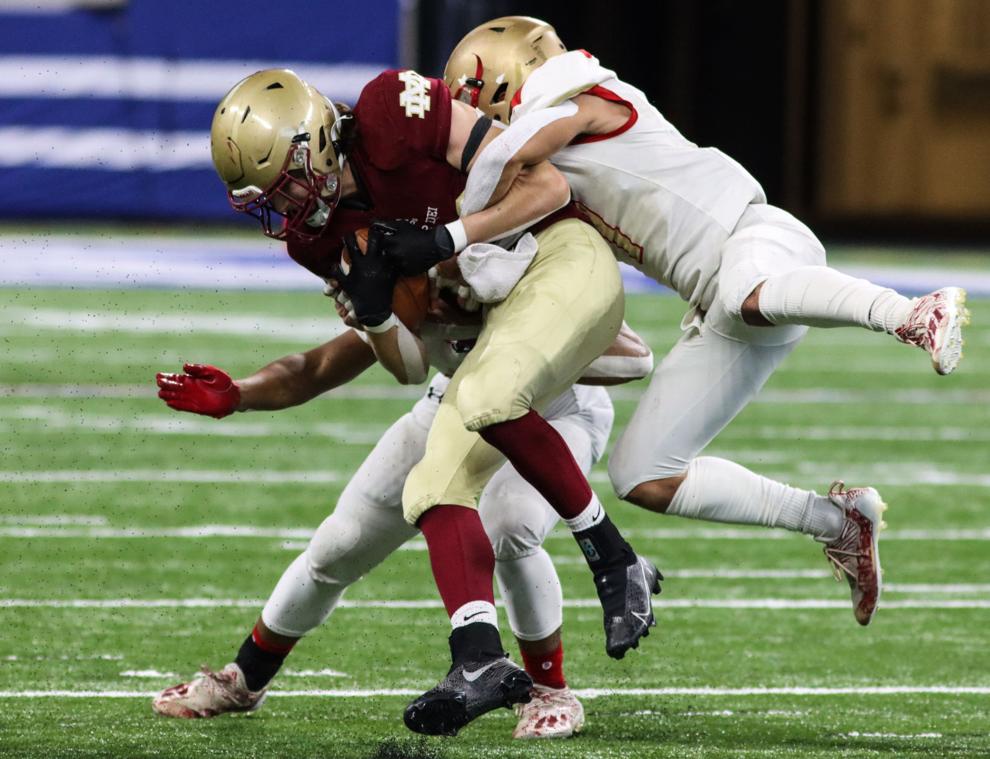 2A football state championship: Andrean vs. Evansville Mater Dei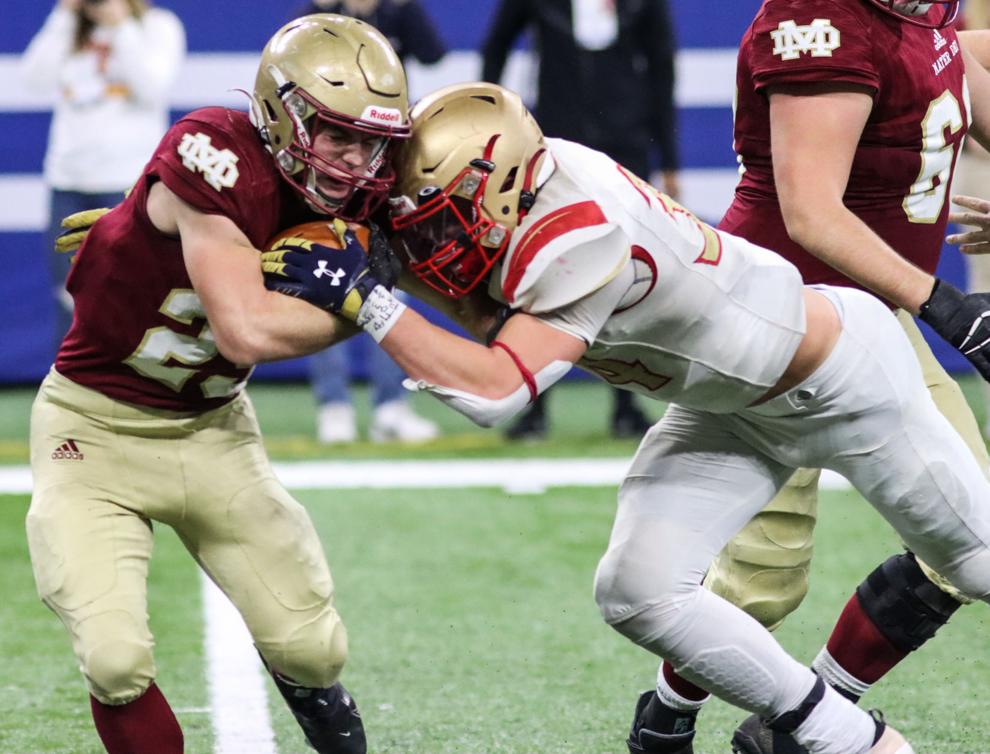 2A football state championship: Andrean vs. Evansville Mater Dei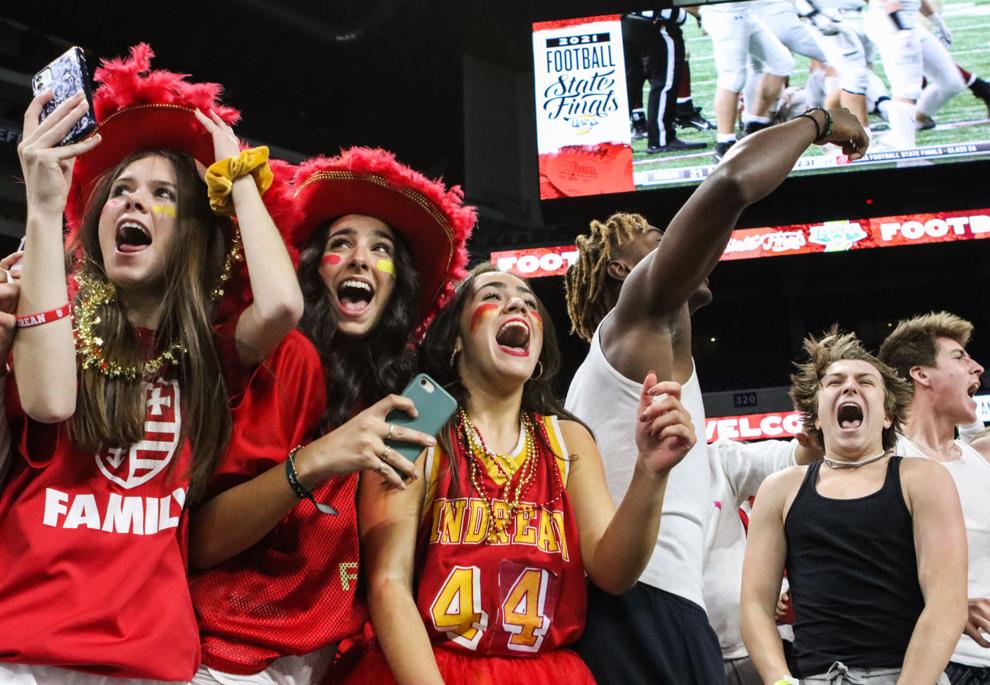 2A football state championship: Andrean vs. Evansville Mater Dei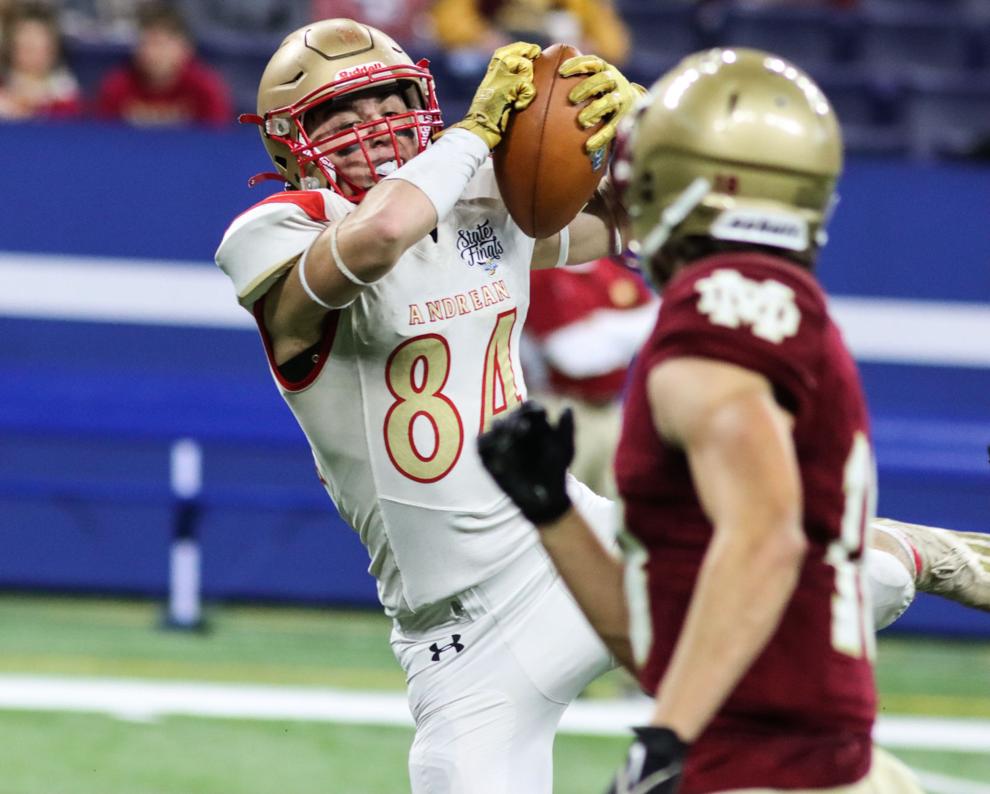 Meet the 2021 state-bound Andrean 59ers football team
1. Alonzo Paul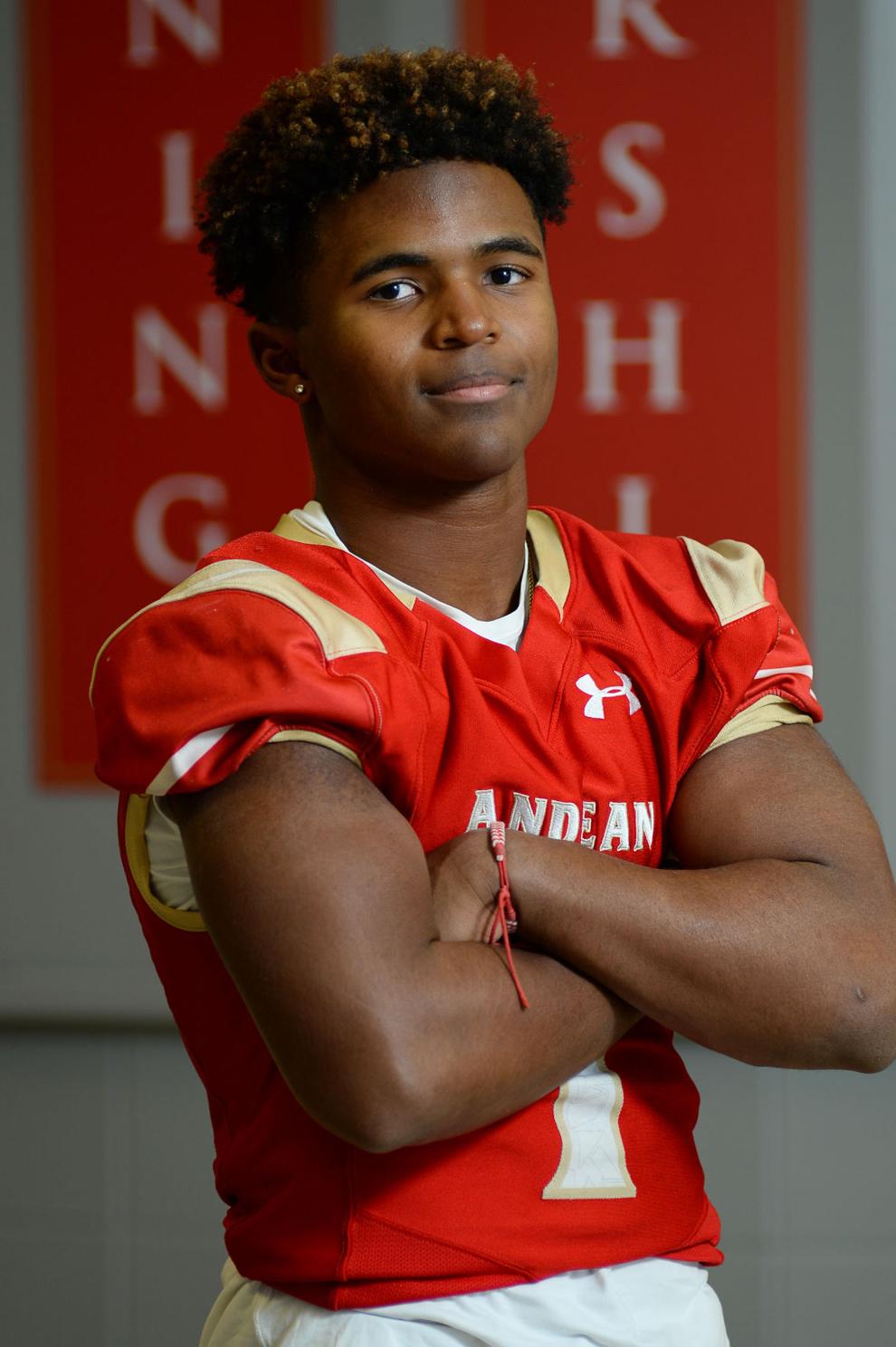 2. Trey Stephens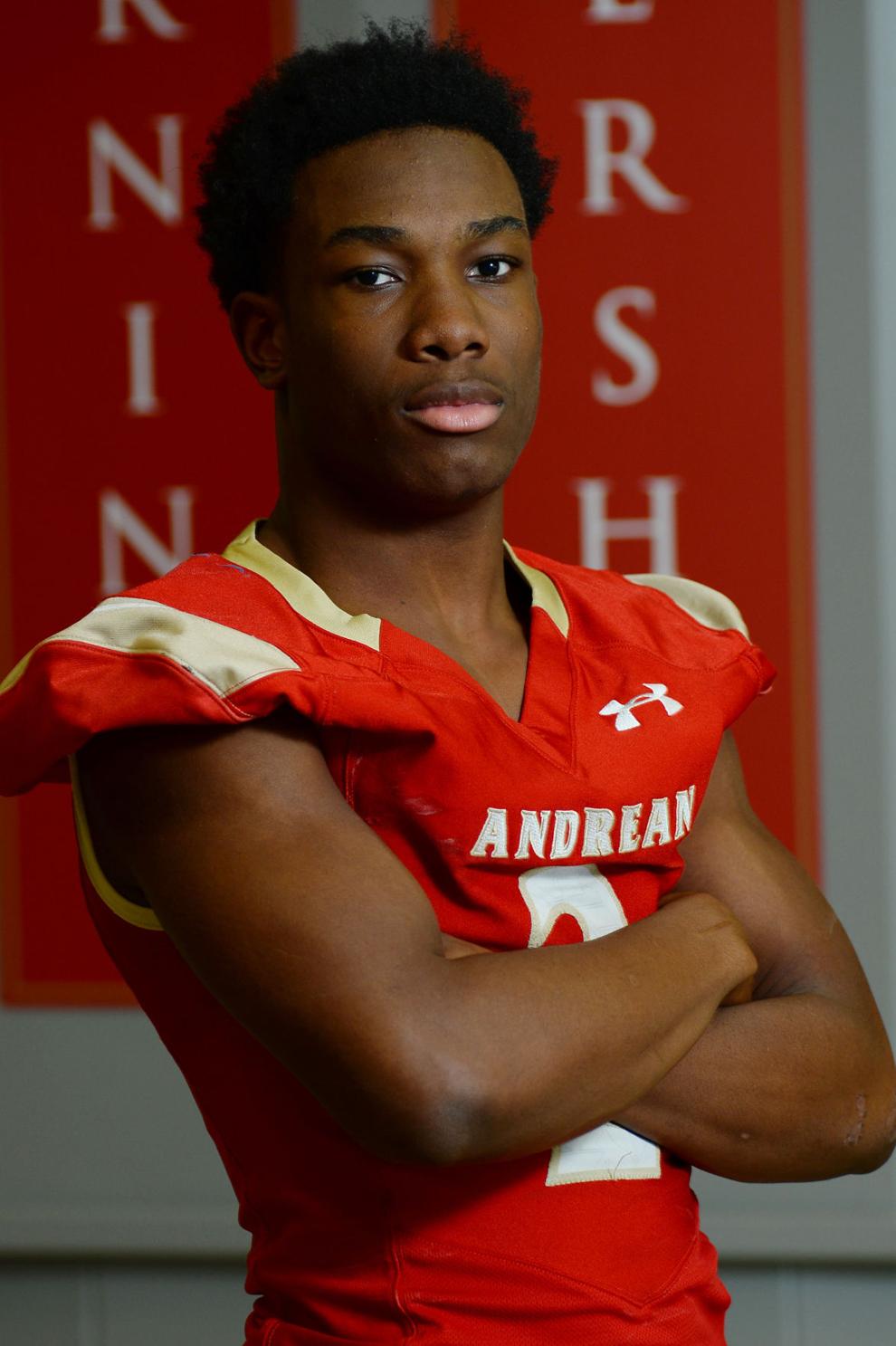 4. Dh'Mari Wright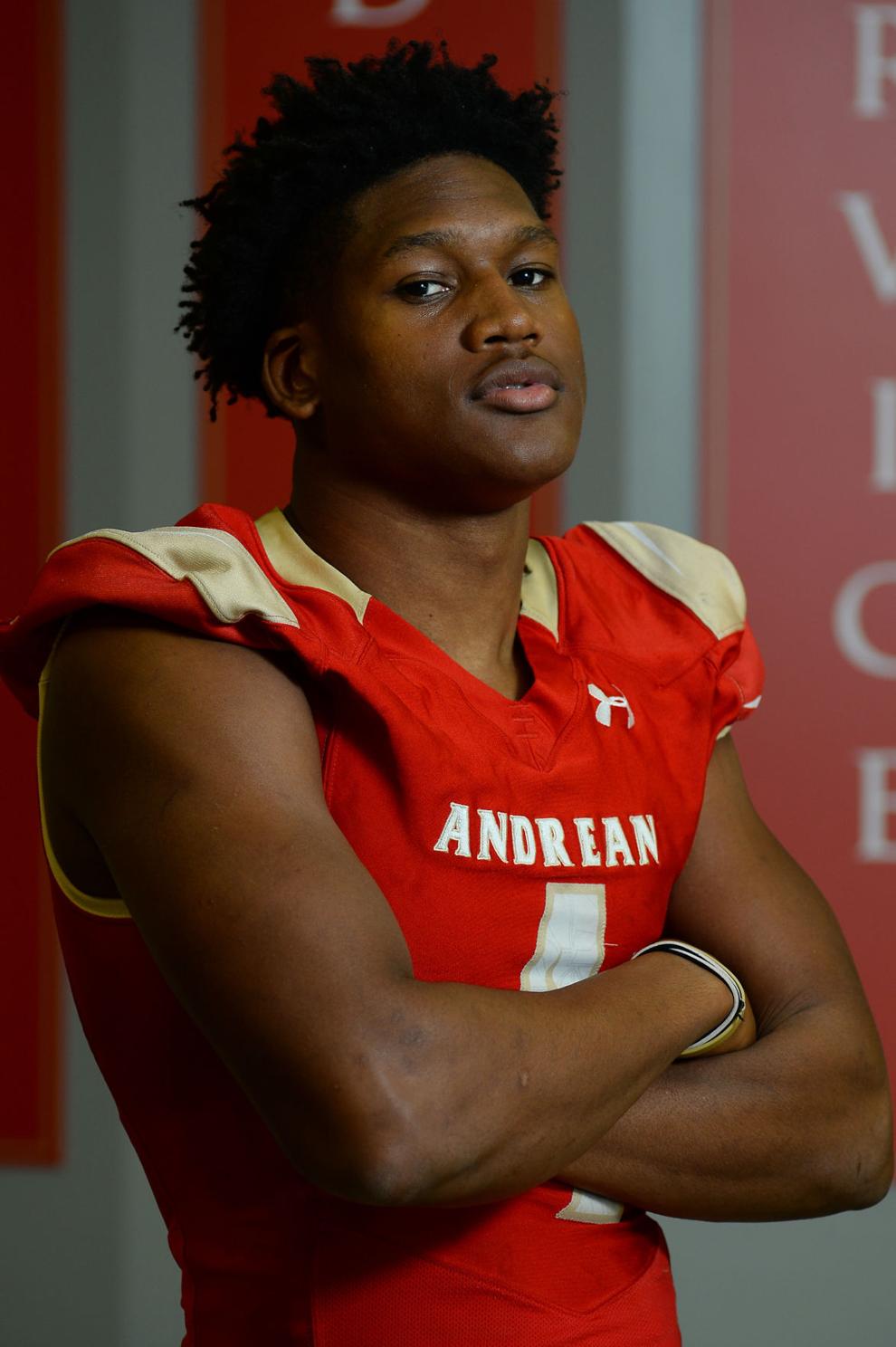 6. Jacob Jones
7. Billy Jones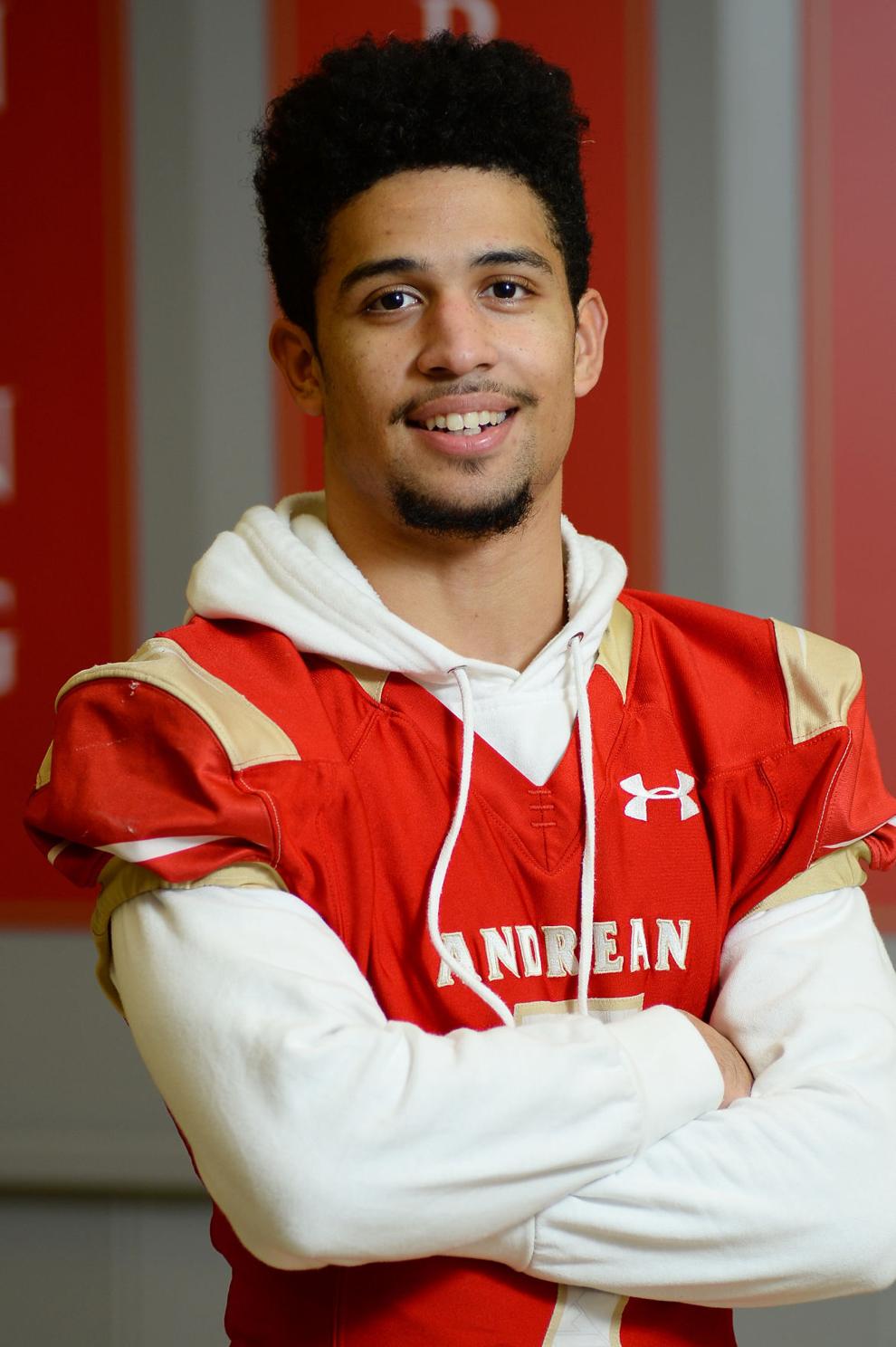 9. Dominic DiTola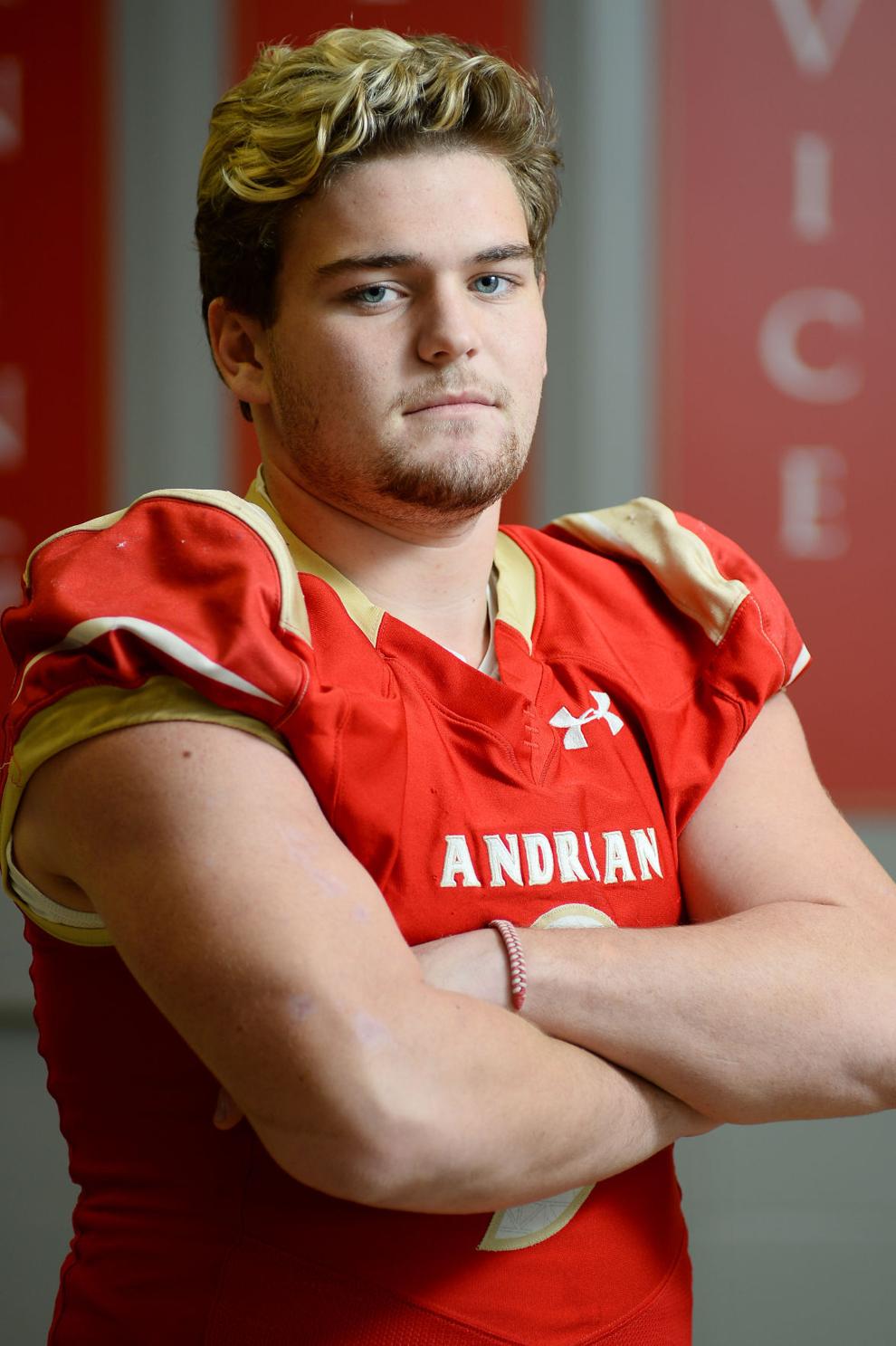 12. Scott Ballentine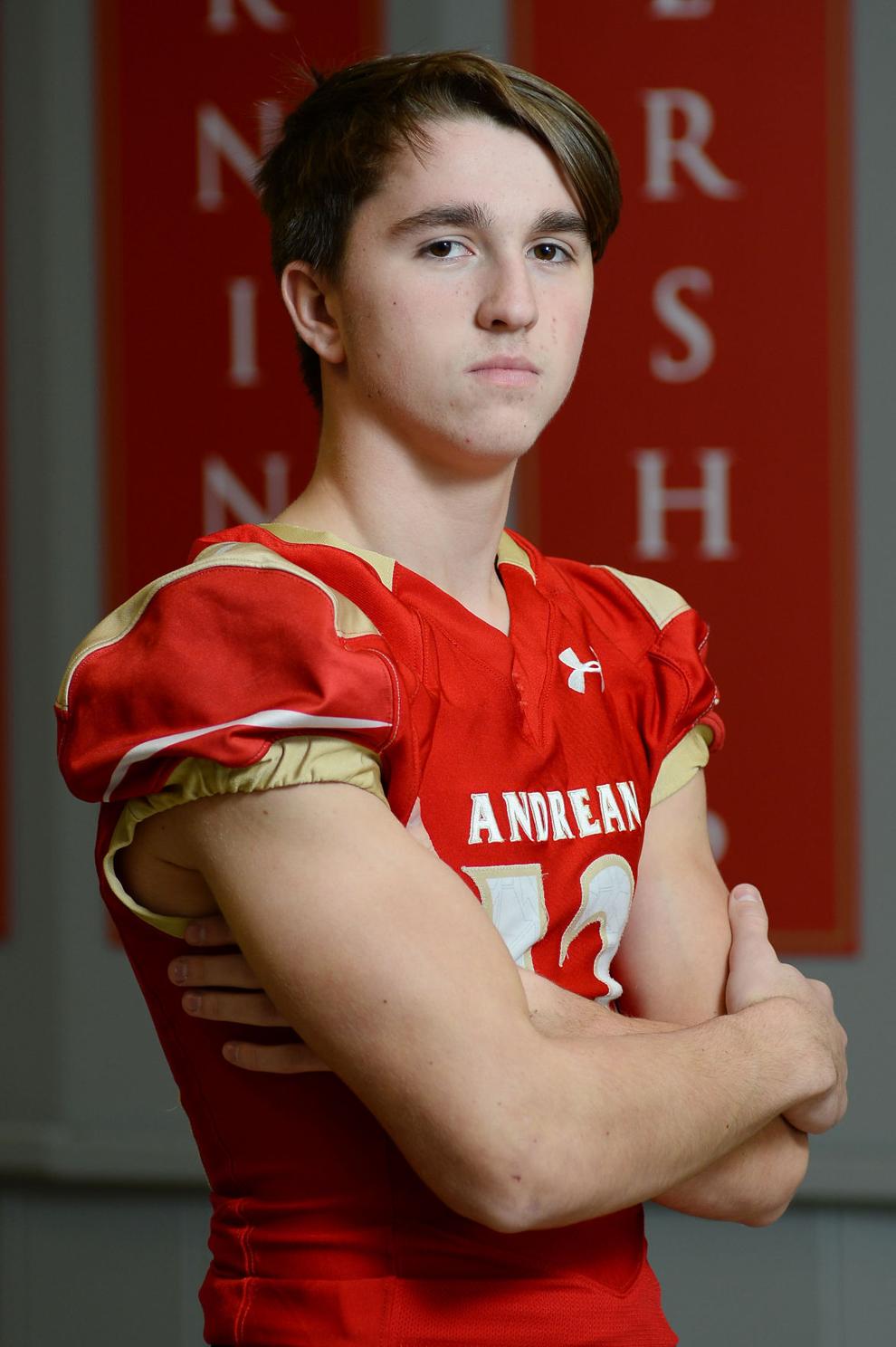 17. Danny O'Shea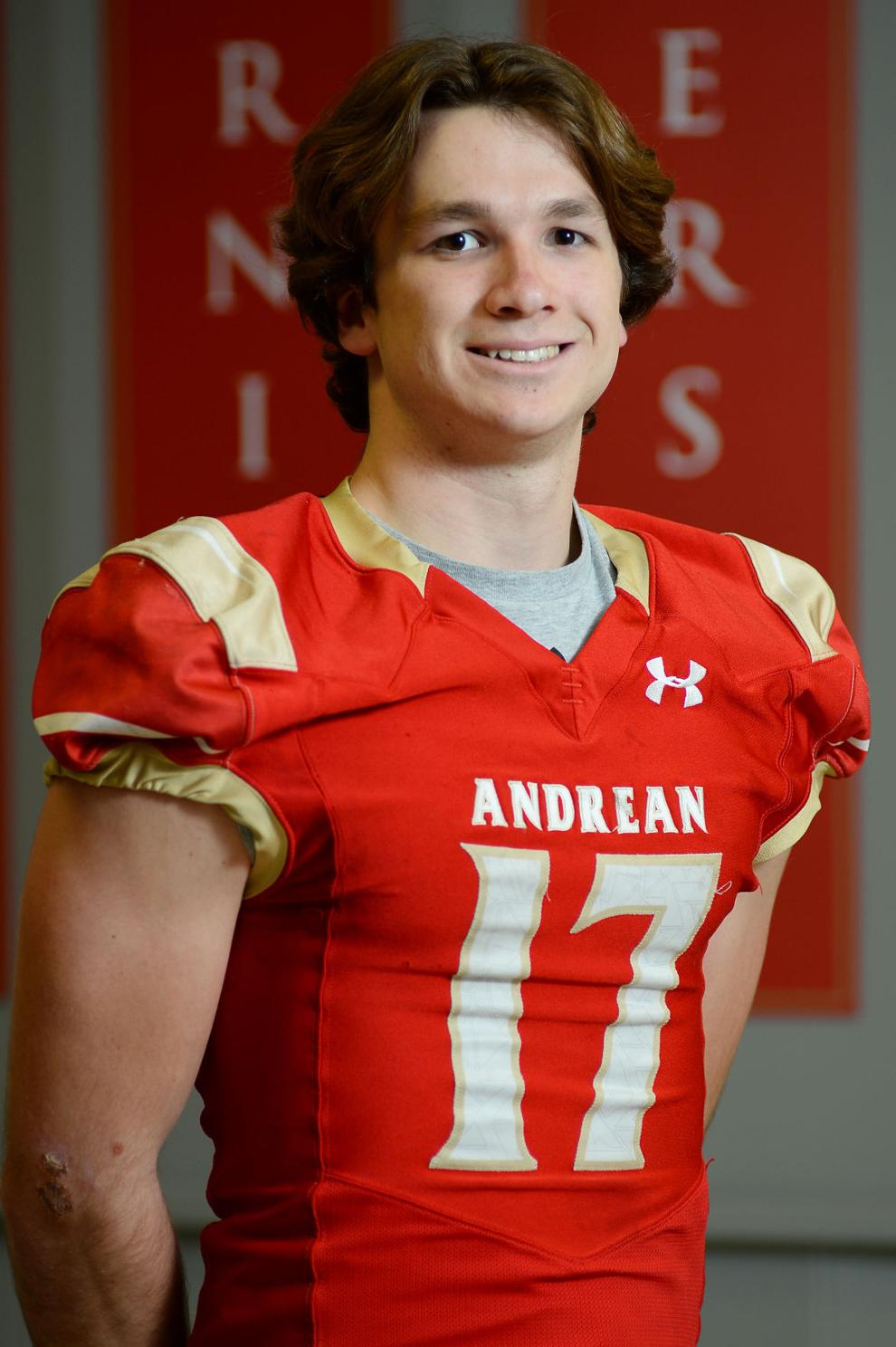 20. Antonio Barnes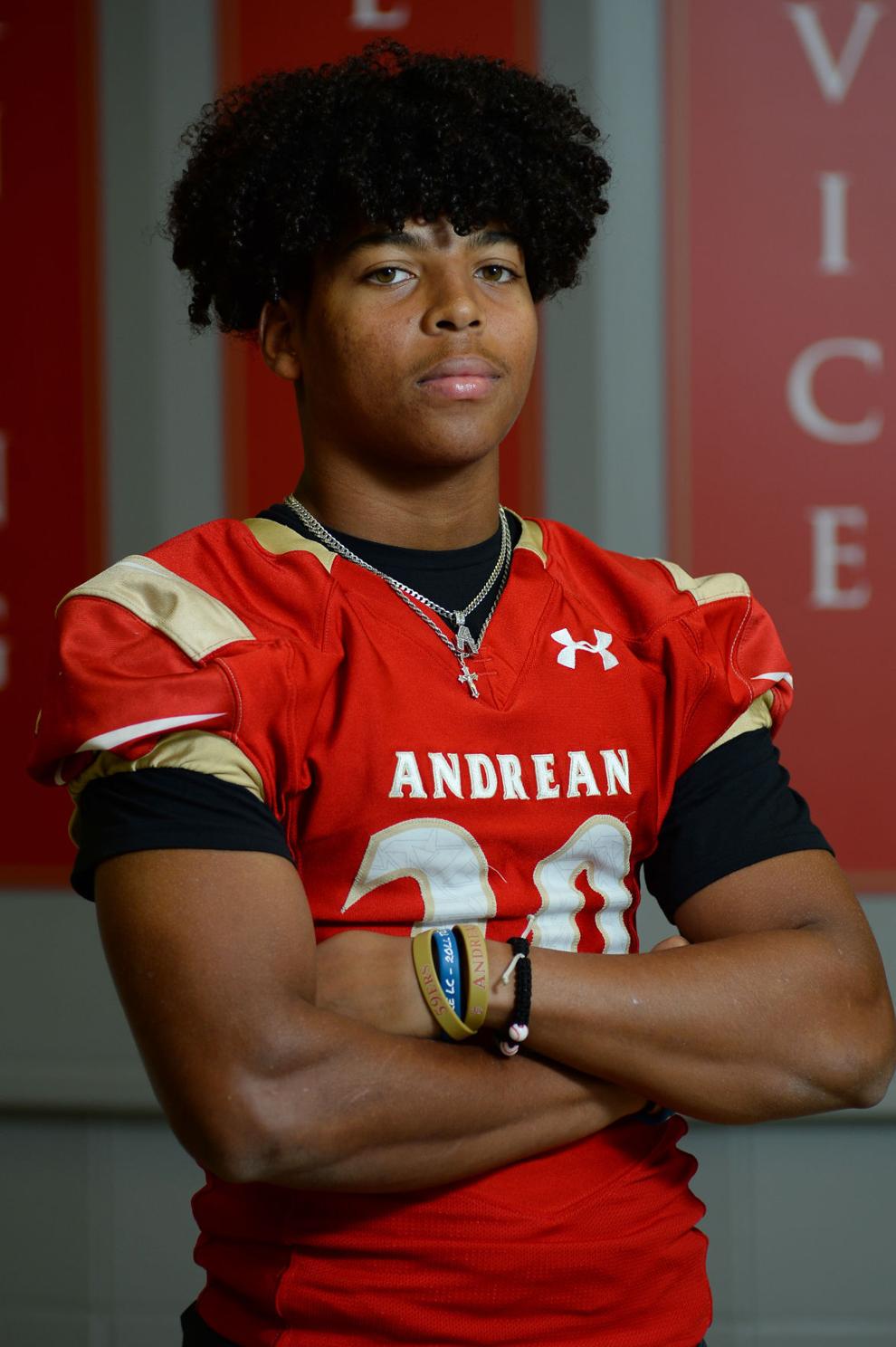 21. Patrick Clacks III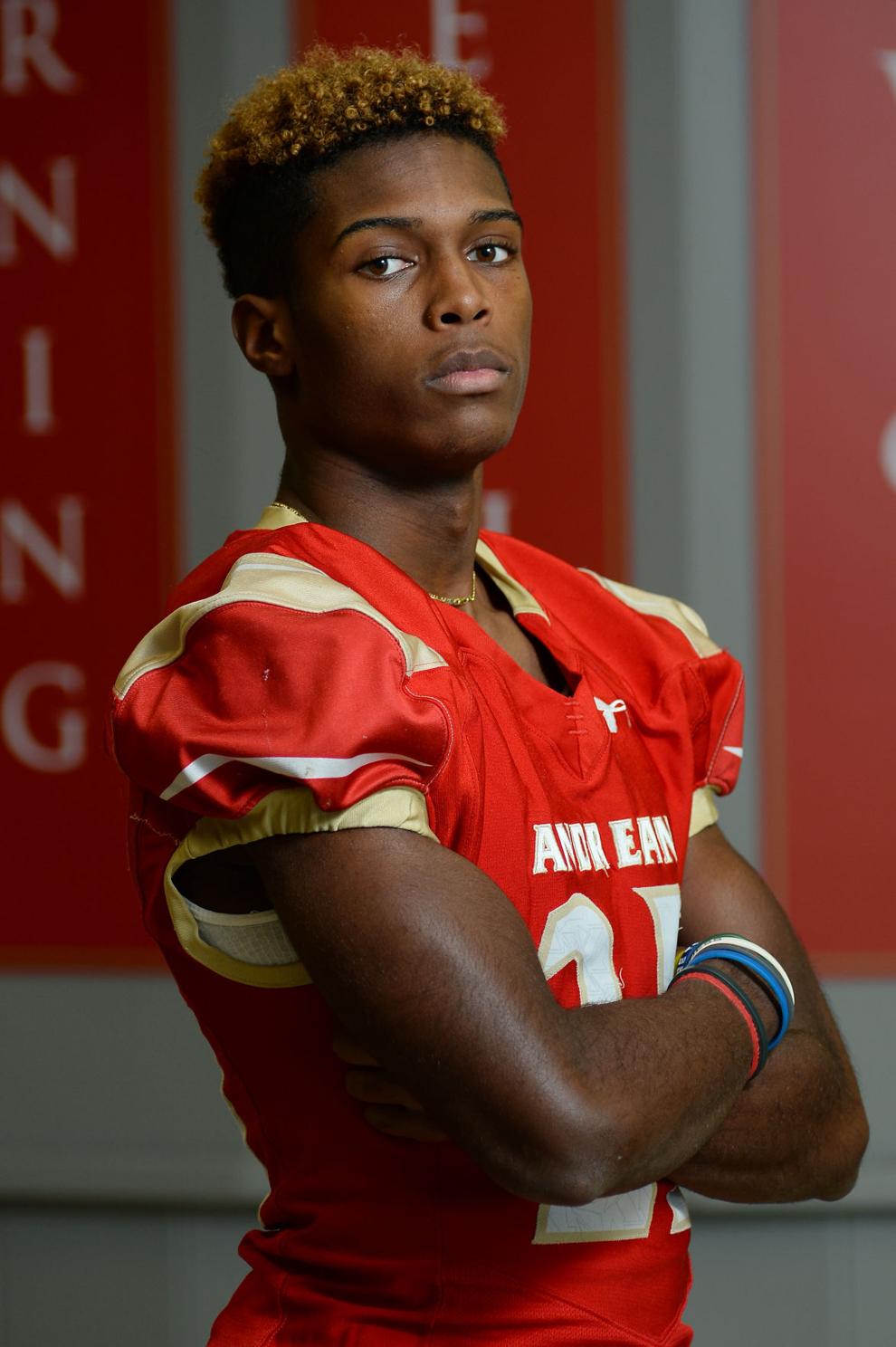 22. James Mantel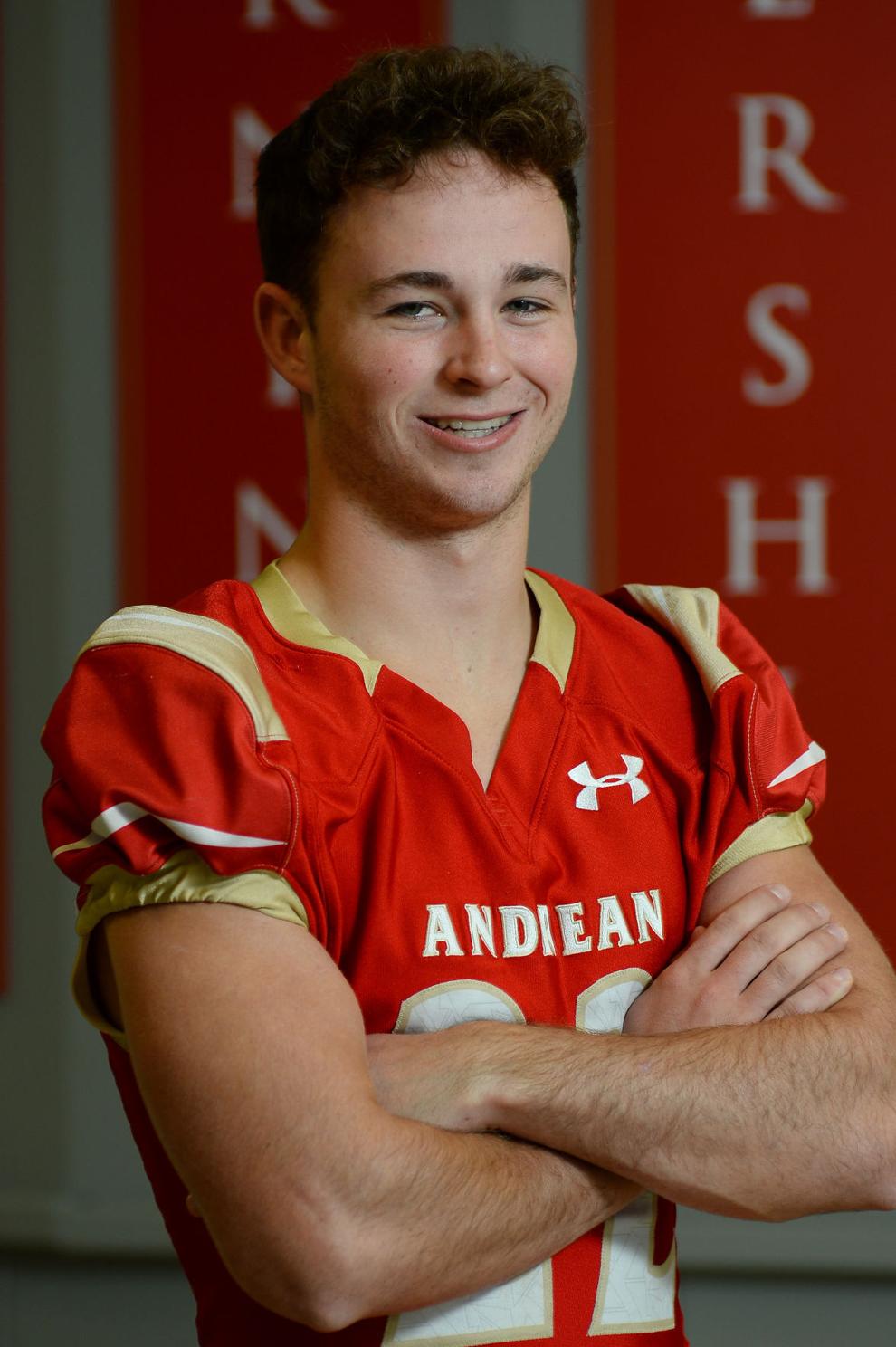 26. Joe Calacci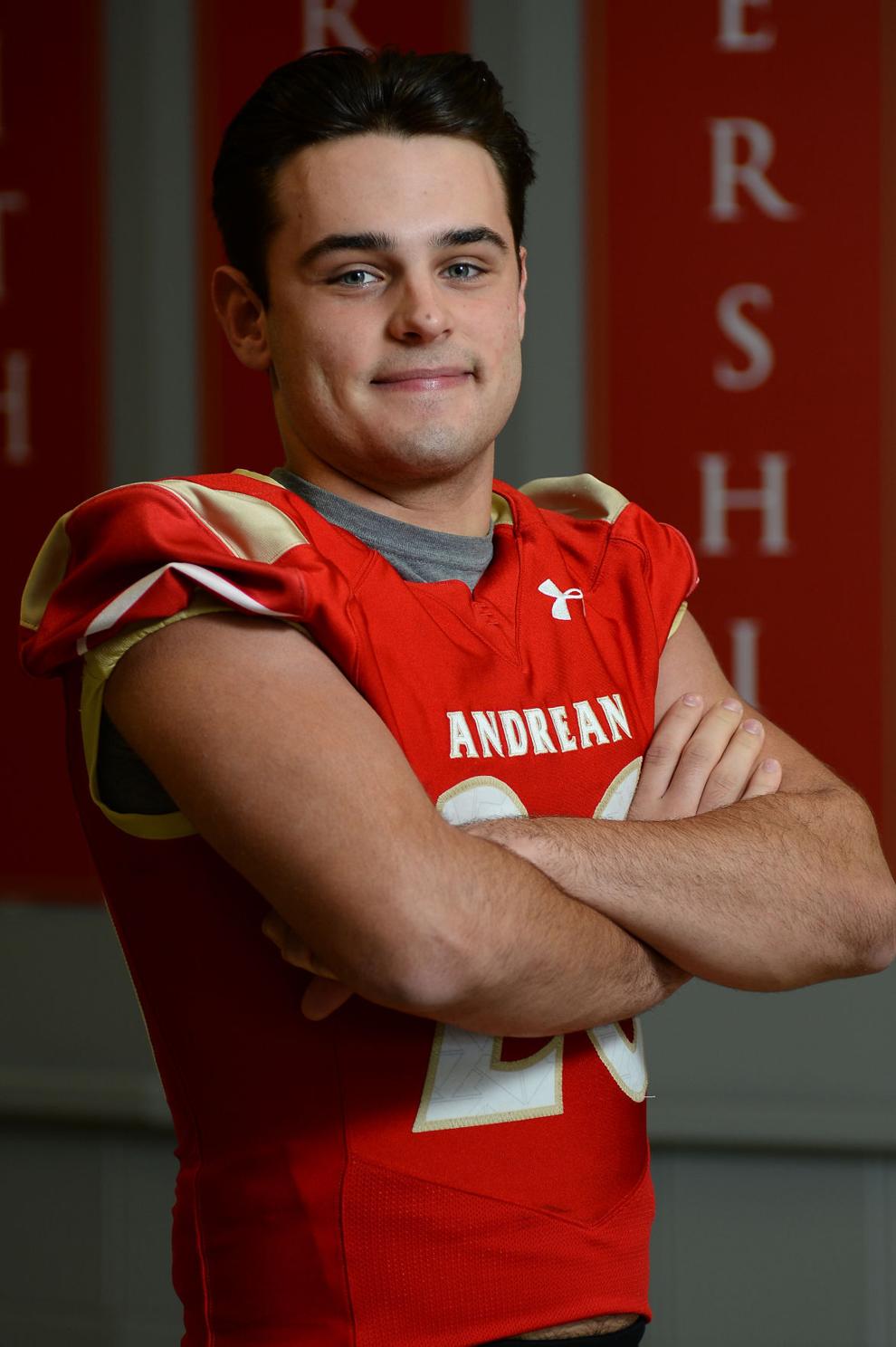 28. Eddie Bastardo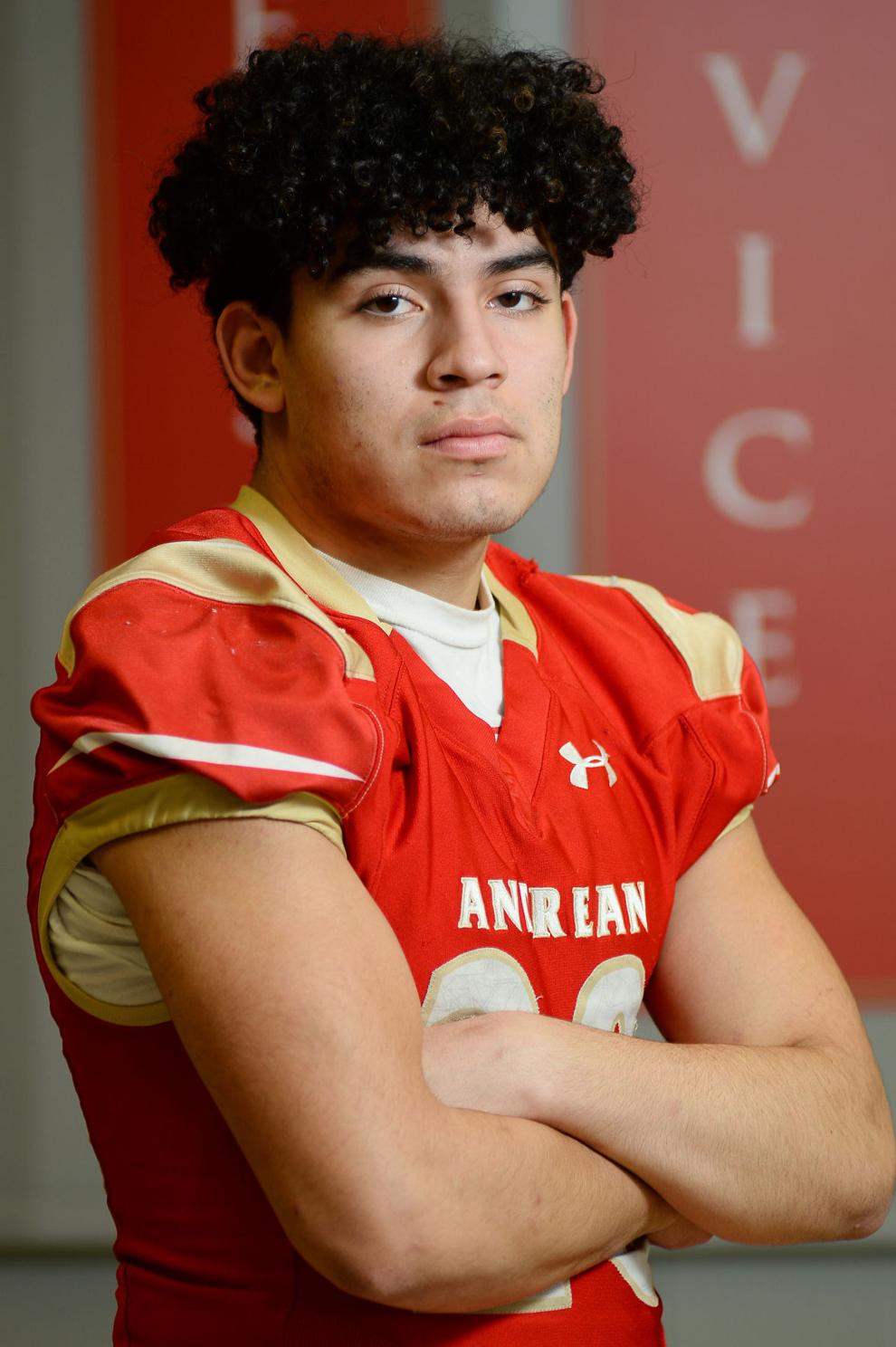 34. Drayk Bowen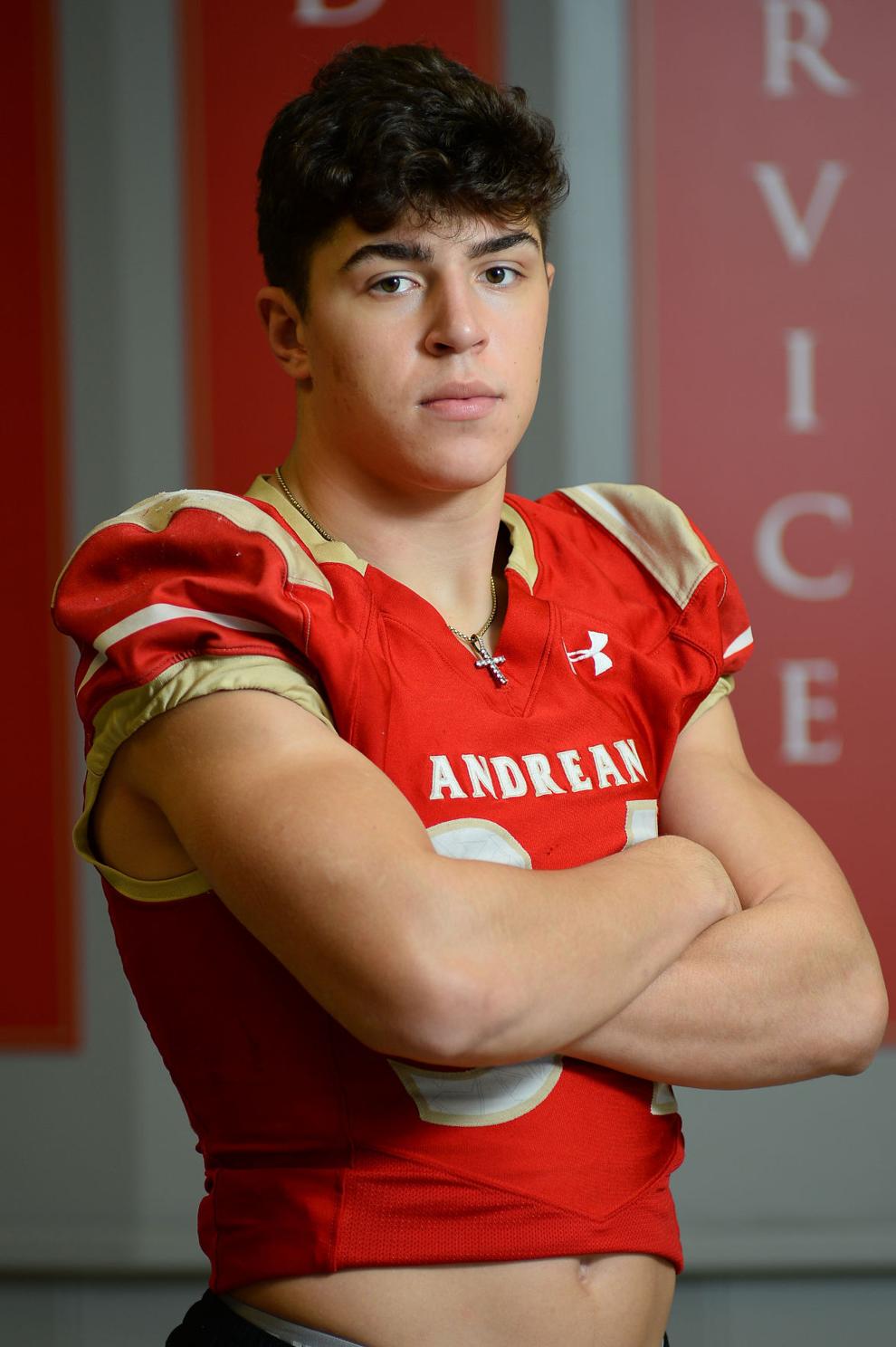 51. Nicolas Tovar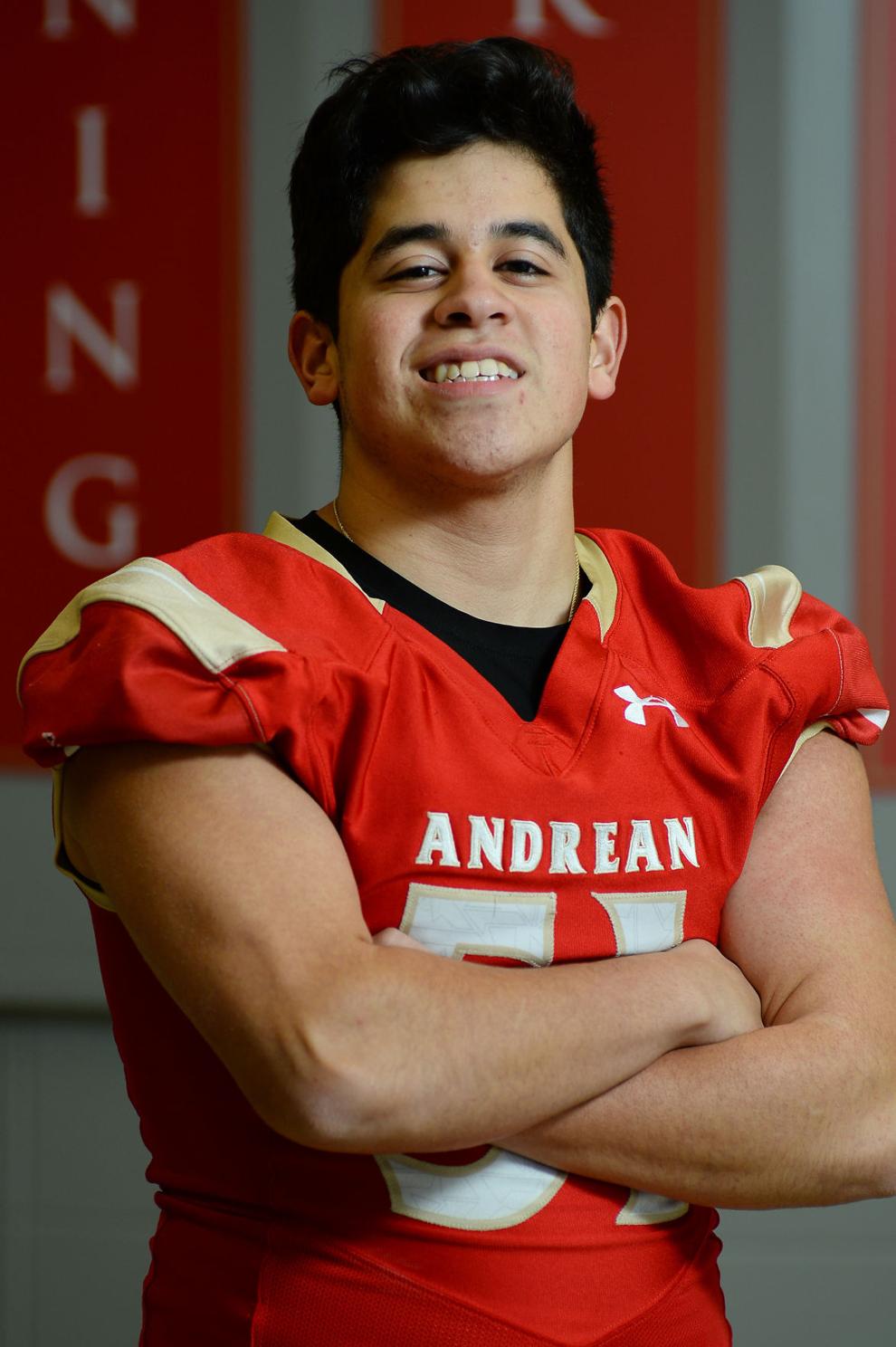 52. Jaden Marsh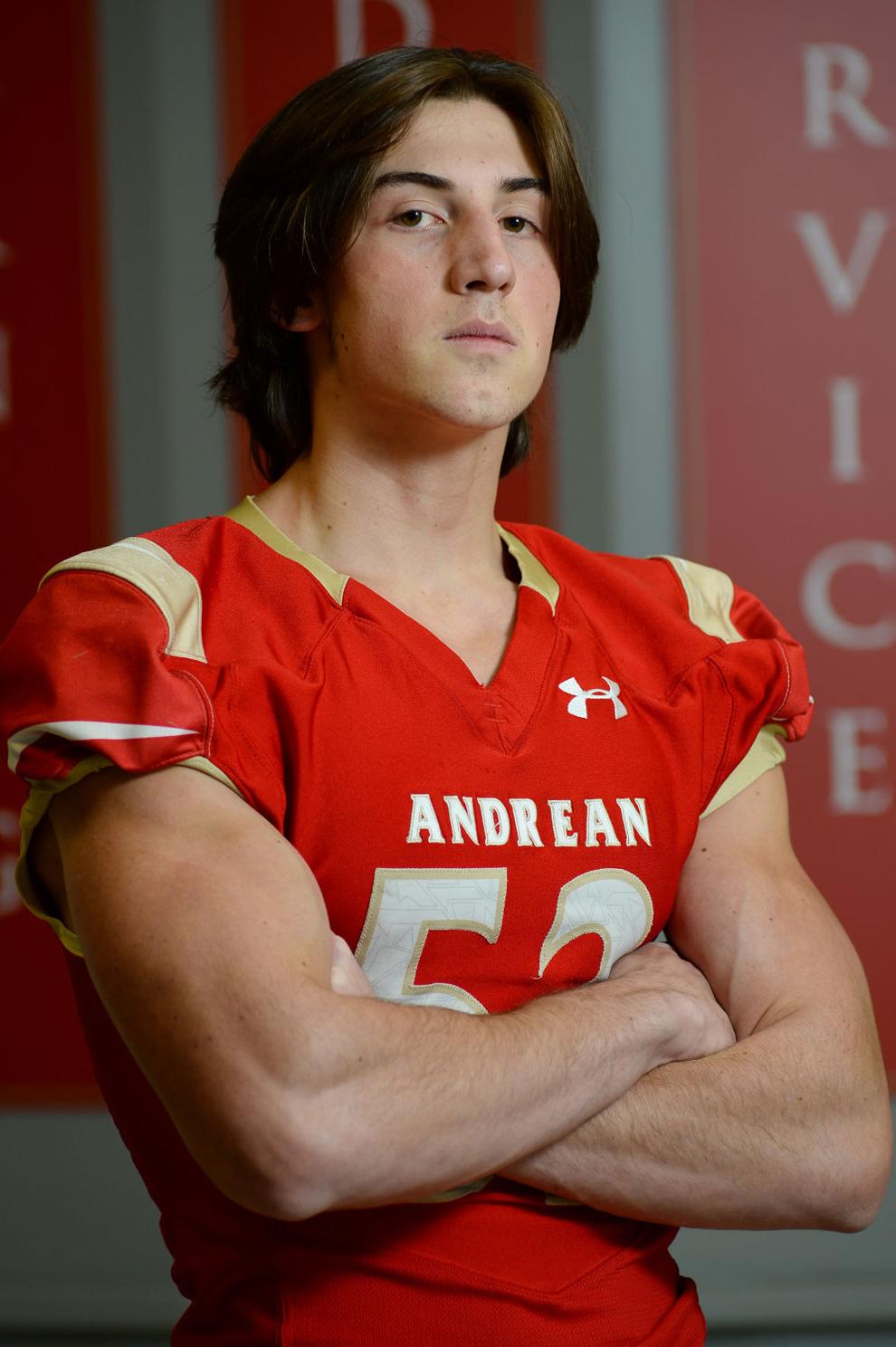 57. Rob Gonzales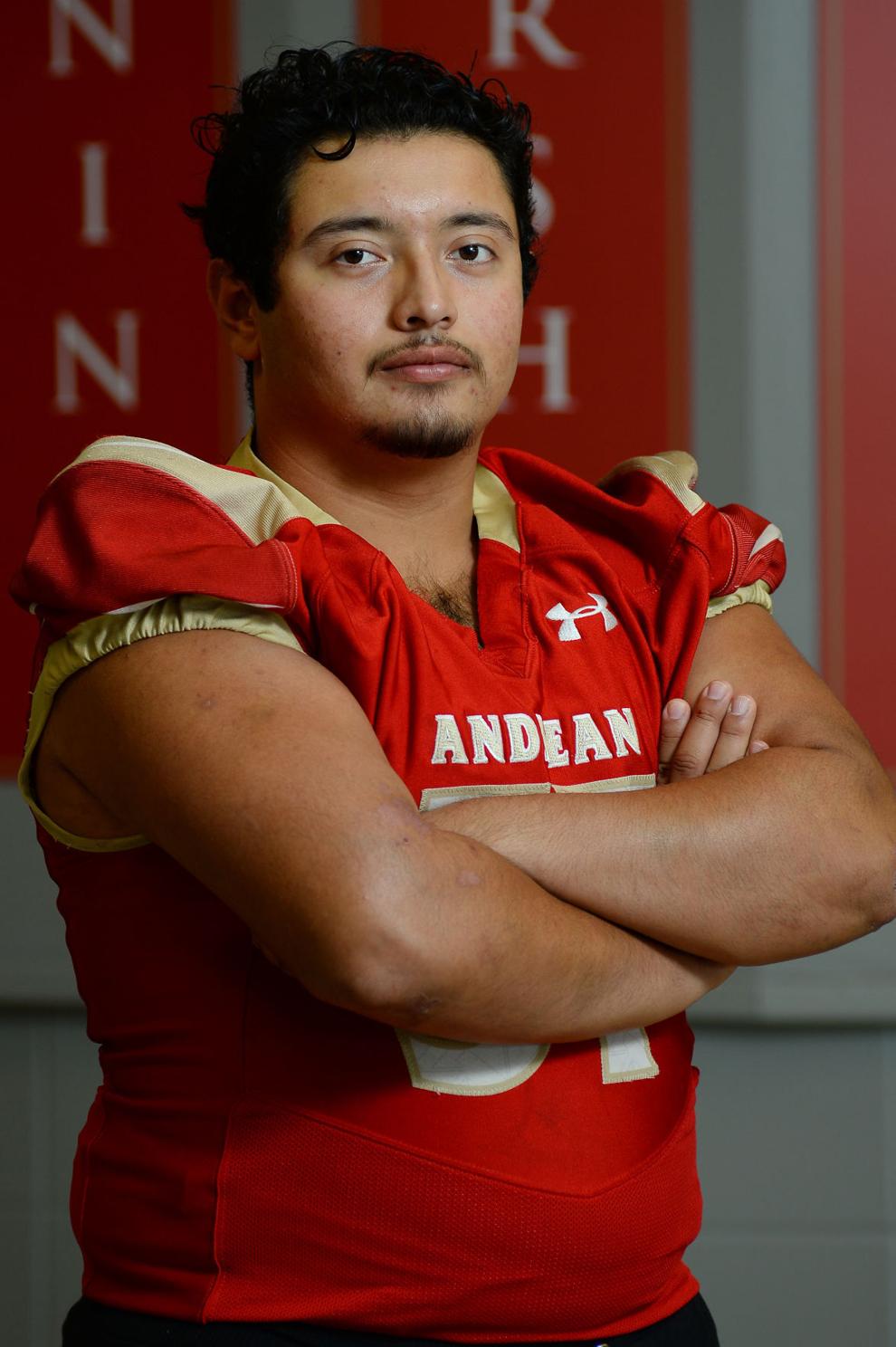 58. Charlie Koeppen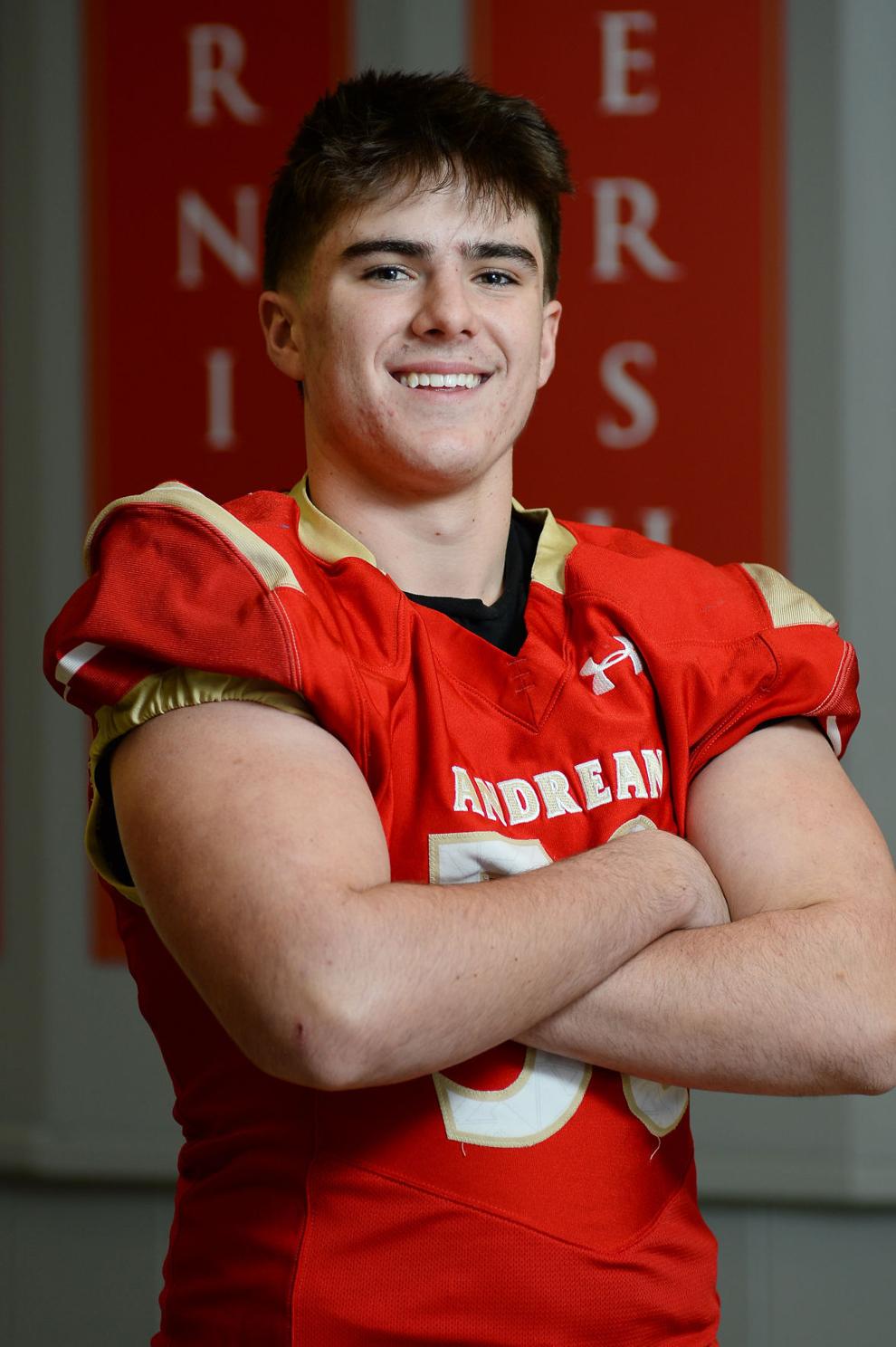 59. Reeve Kustric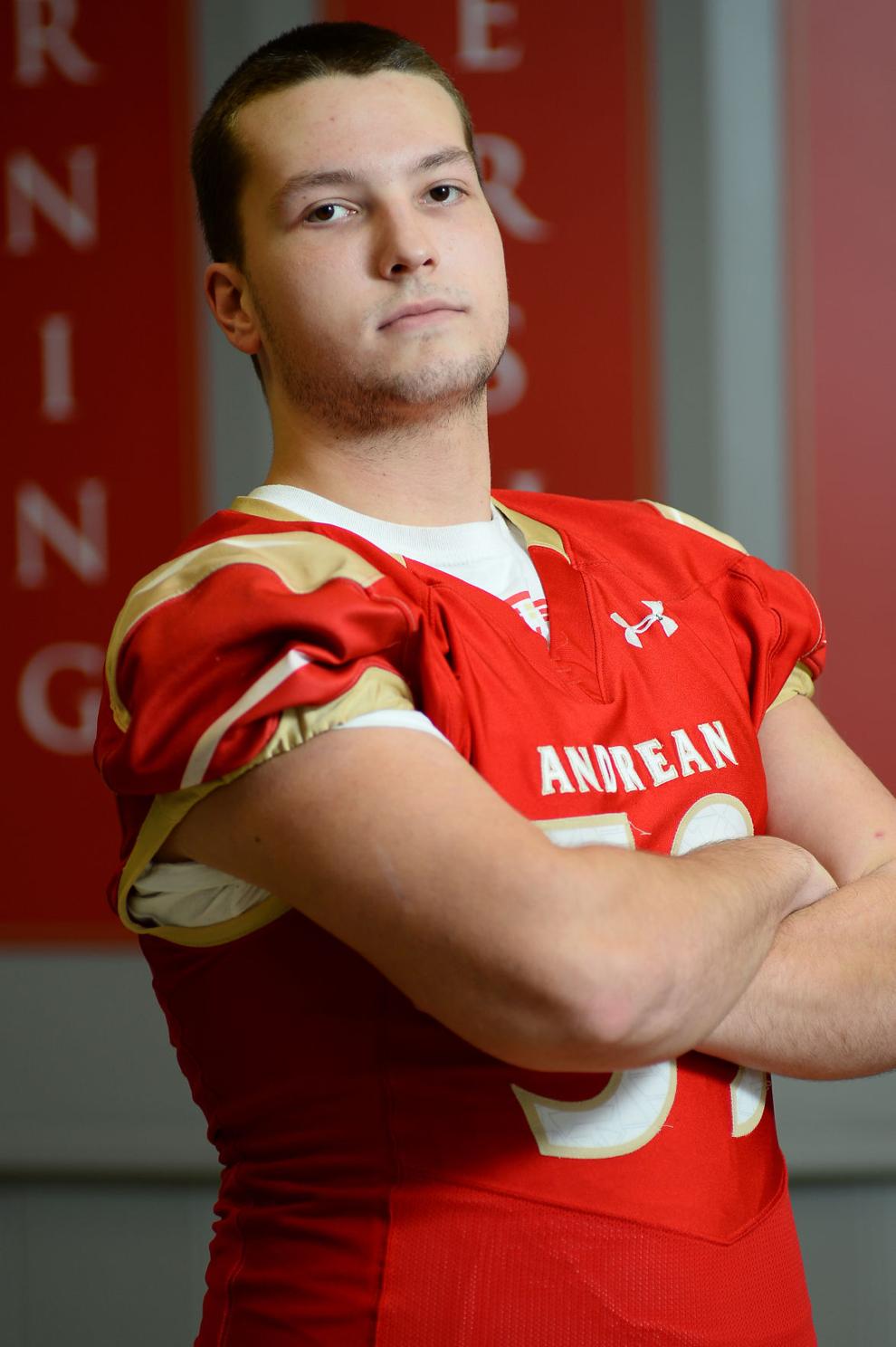 66. Ian Urchell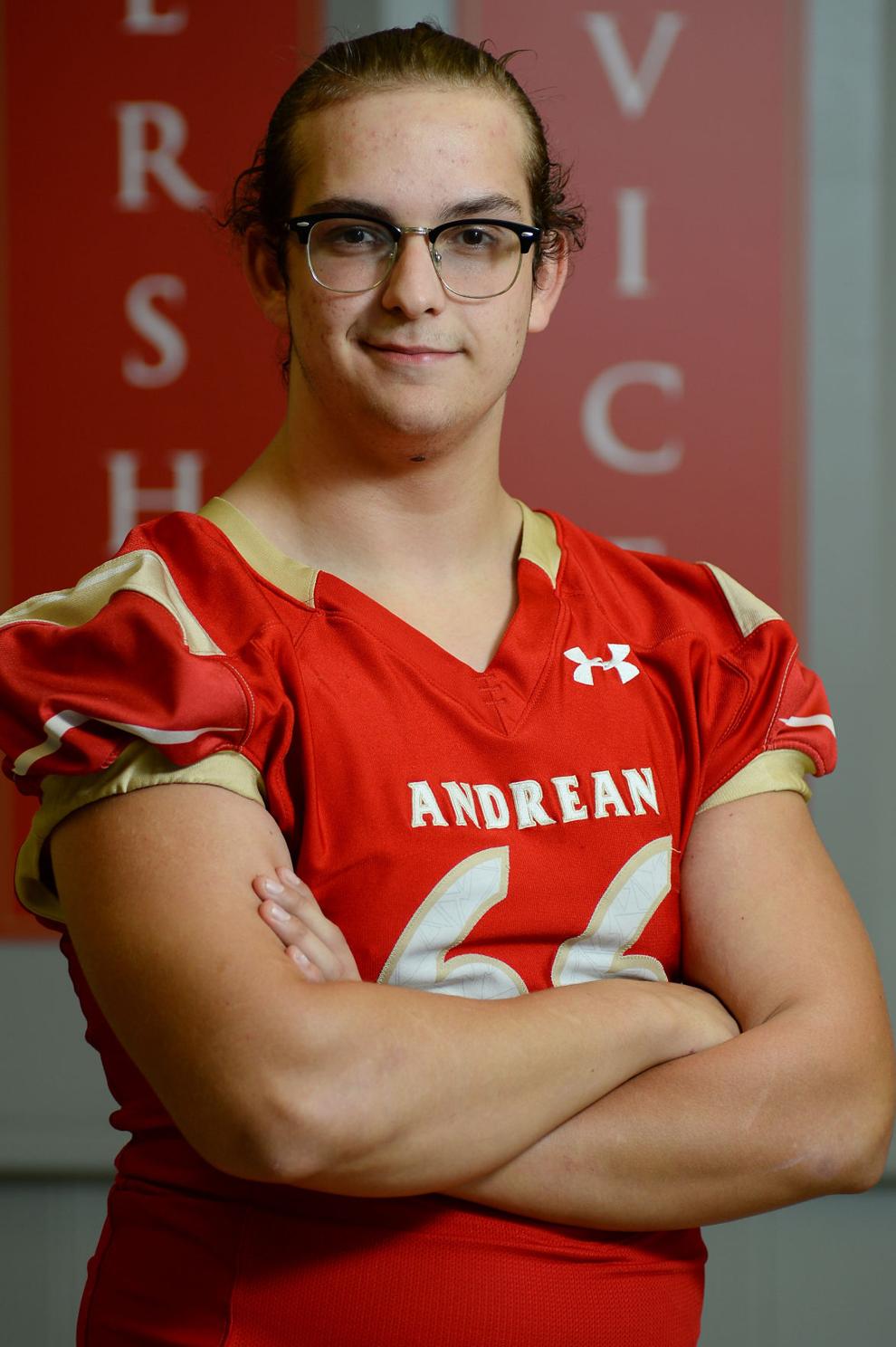 76. Brad Uzubell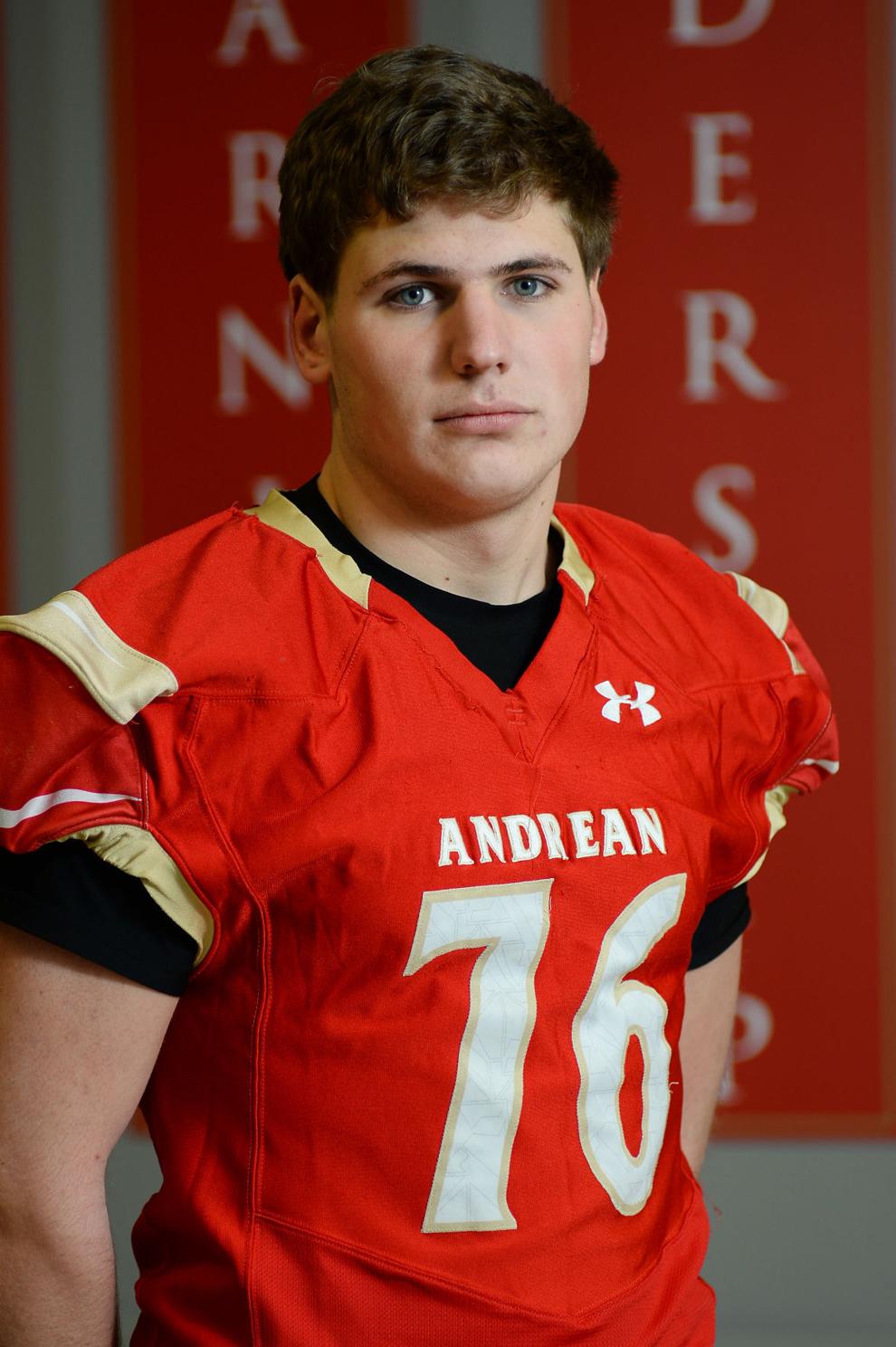 84. Robby Ballentine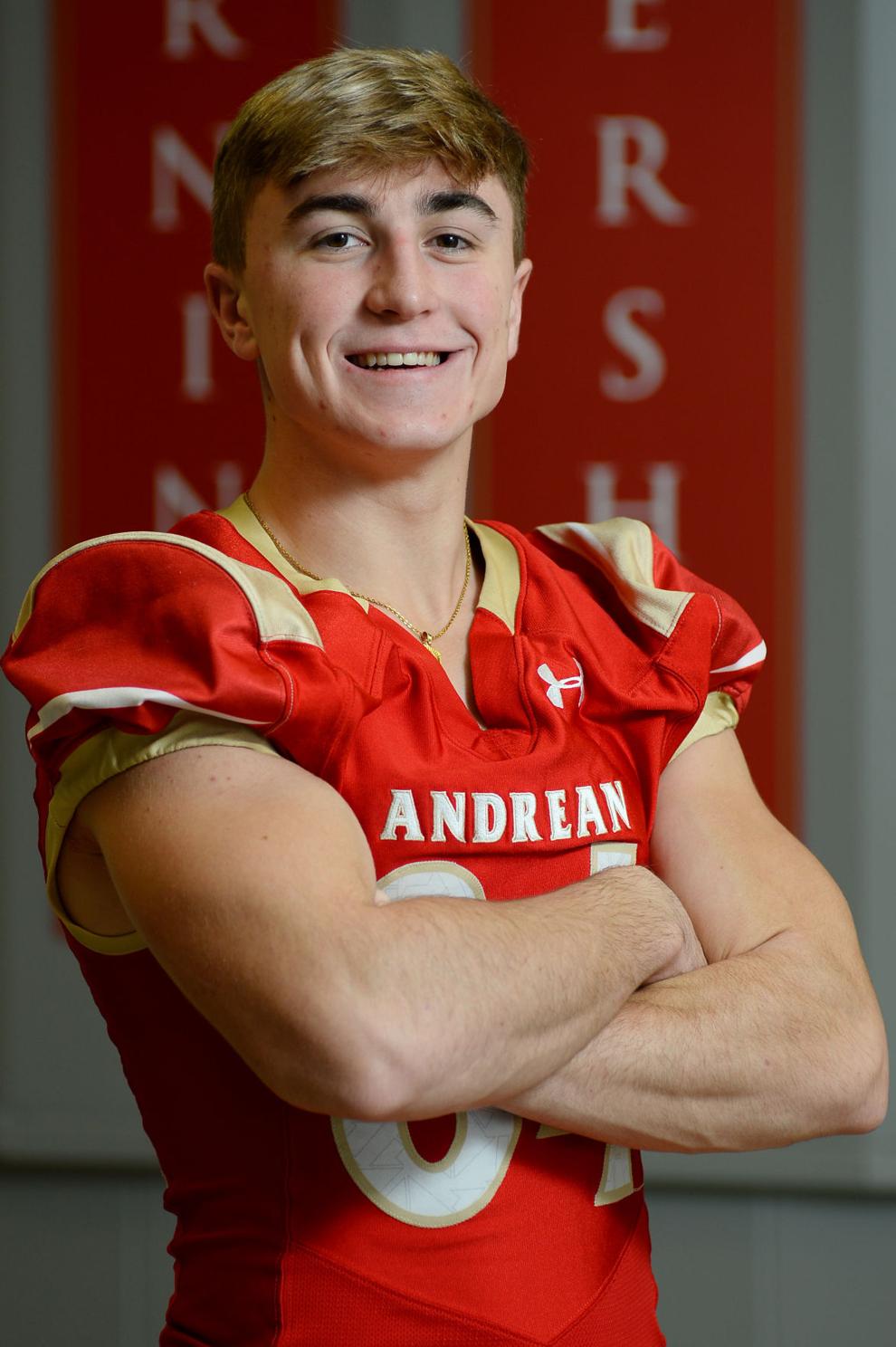 HC Chris Skinner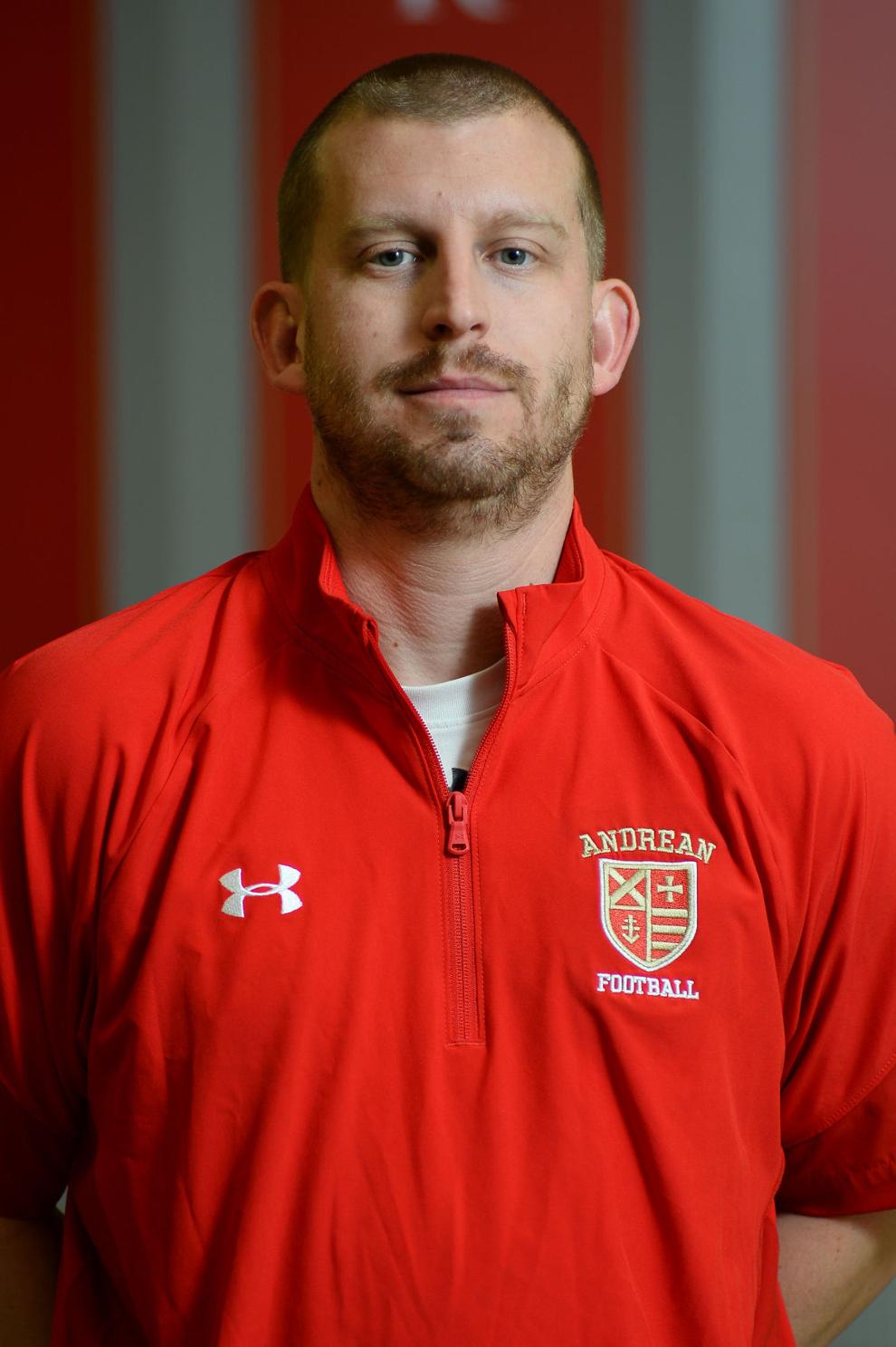 AC John Maurek
AC Matthew Meschede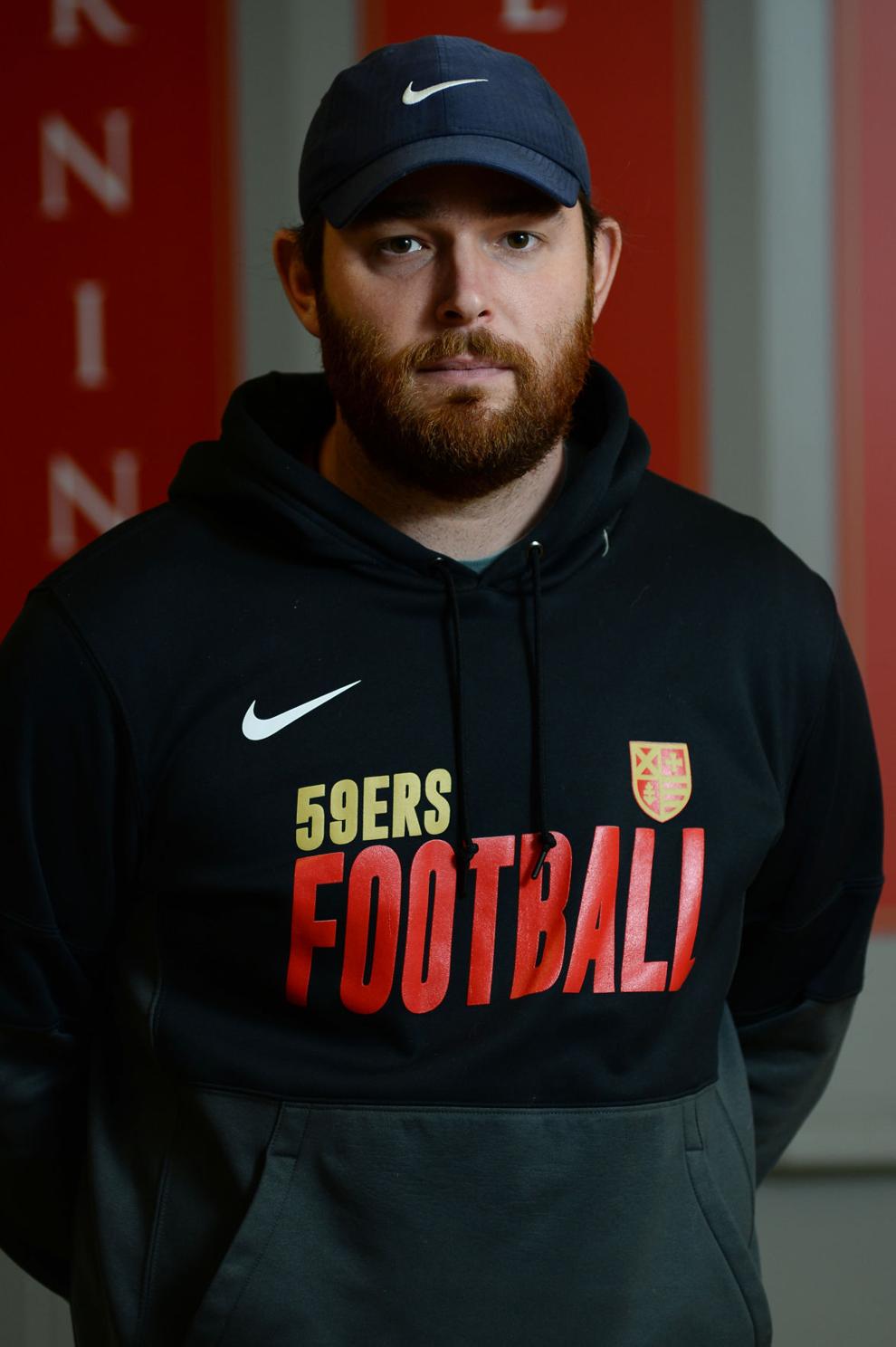 AC Kevin Doyle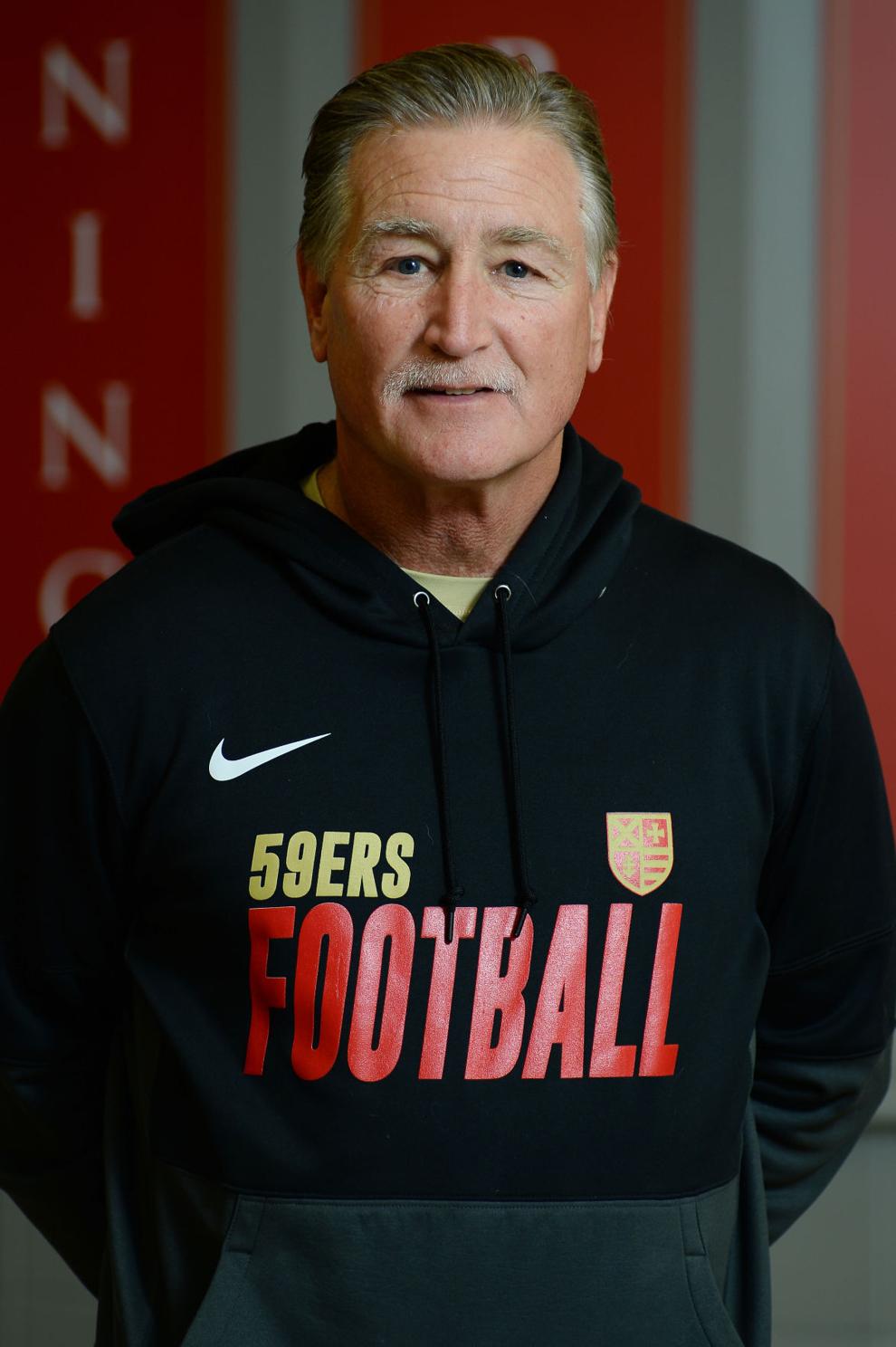 AC Pete Monger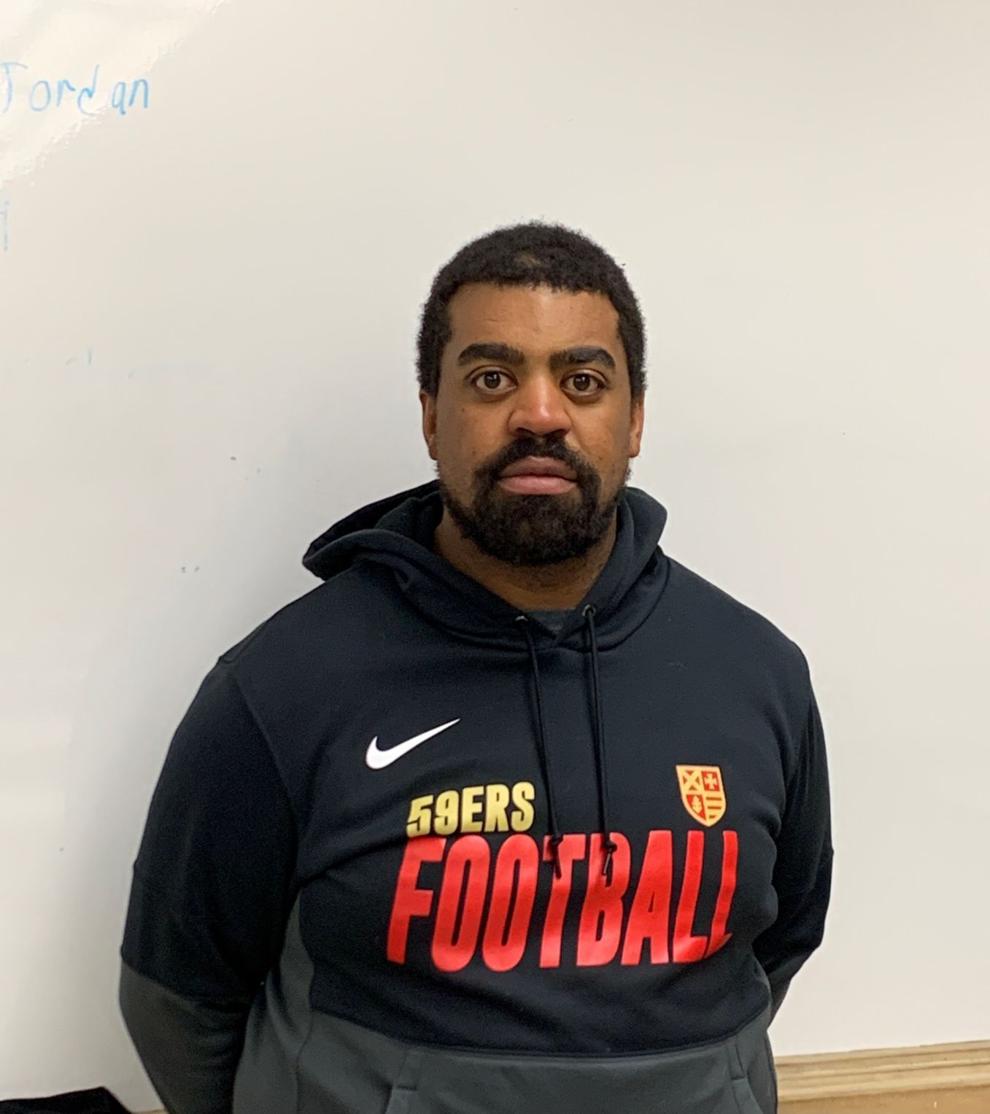 AC Jay Novak