CHESTERTON — Jeremy Brown was ready to make a play.
With just over a minute left and Crown Point leading Chesterton by a score, the Bulldogs senior made an inside move from his defensive end position and got to Trojans quarterback Chris Mullen for a sack on fourth down.
The play preserved a 14-7 win for the Times No. 8 Bulldogs over No. 3 Chesterton Friday in a Duneland Athletic Conference slugfest.
"I had to put my speed out there because I know they can't beat my speed," Brown said. "It felt amazing. My teammates put it all out there for me and I've got to do the same, bring the same energy."
The teams traded punts for most of the night. A 7-7 score at halftime didn't change until Crown Point quarterback JJ Johnson punched in a touchdown run with two minutes left in the game. A play earlier, he'd found tight end Seamus Malaski with a 21-yard pass to near the goal line.
"I don't think anybody thought this was going to happen but we had a bunch of Bulldogs that thought it might," Crown Point coach Craig Buzea said.
After the teams traded punts, Elijah Tiawhan got Crown Point (5-3, 4-2) on the board late in the first quarter with a 39-yard run. He broke a tackle near the line of scrimmage.
Mullen moved the ball down the field on Chesterton's subsequent drive, hitting Bryce Thoma for 18 yards and Jackson Westmoreland for 15 before pitching to Ethan Troy for a 6-yard touchdown.
In the third quarter, Mullen threw a pass to Troy between two Crown Point defensive backs in the end zone. The play was called back on a Trojans holding penalty.
Buzea said Crown Point made some defensive adjustments in the last two weeks that have paid dividends. The Trojans (6-2, 4-2) were held to only 218 yards of offense. Chesterton ran the ball 27 times for 79 yards.
"We've got a lot of young kids, a lot of young kids. They've played very well," Buzea said. "I give credit to the players but also our defensive staff did a heck of a job."
Crown Point opened the season 1-2, including a 37-point loss to Merrillville in the third week. The victory means the Bulldogs win every regular season road game this season. It's the first time the team's done that since 2014.
"I think we're building something. We're so young. We're so inexperienced. We've got very little of our offense in. We're just building," Buzea said. "These guys haven't had much success coming through the program. I think we're starting to believe in it."
Gallery: Crown Point visits Chesterton in DAC football play
Chesterton/Crown Point, Football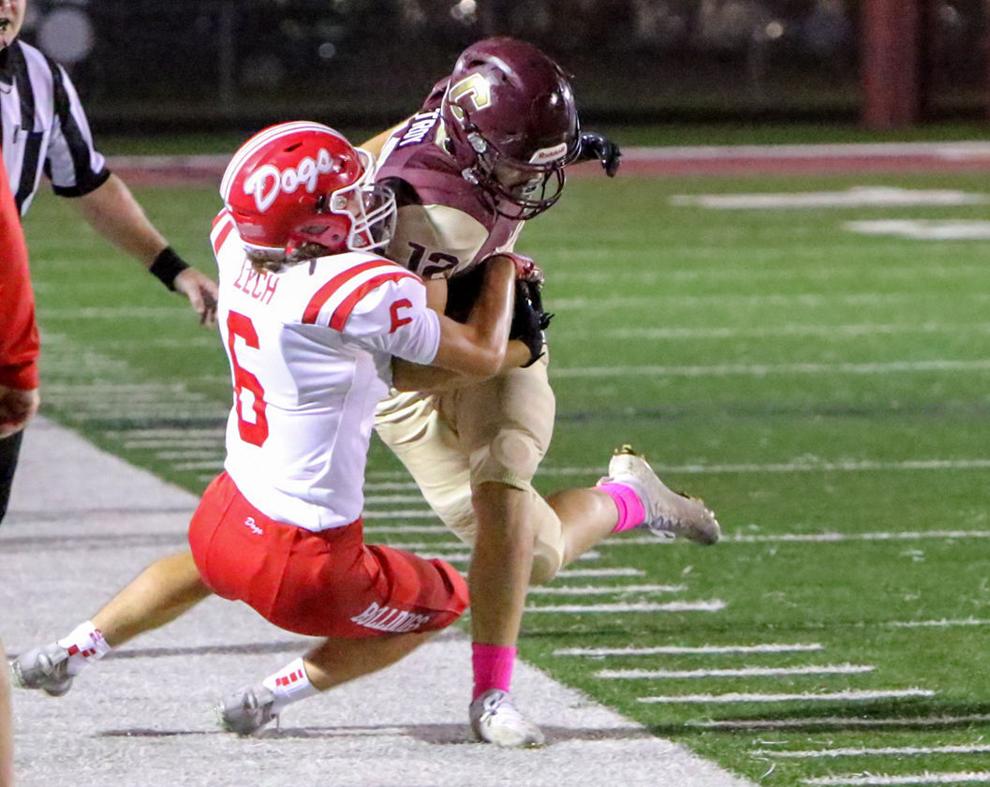 Chesterton/Crown Point, Football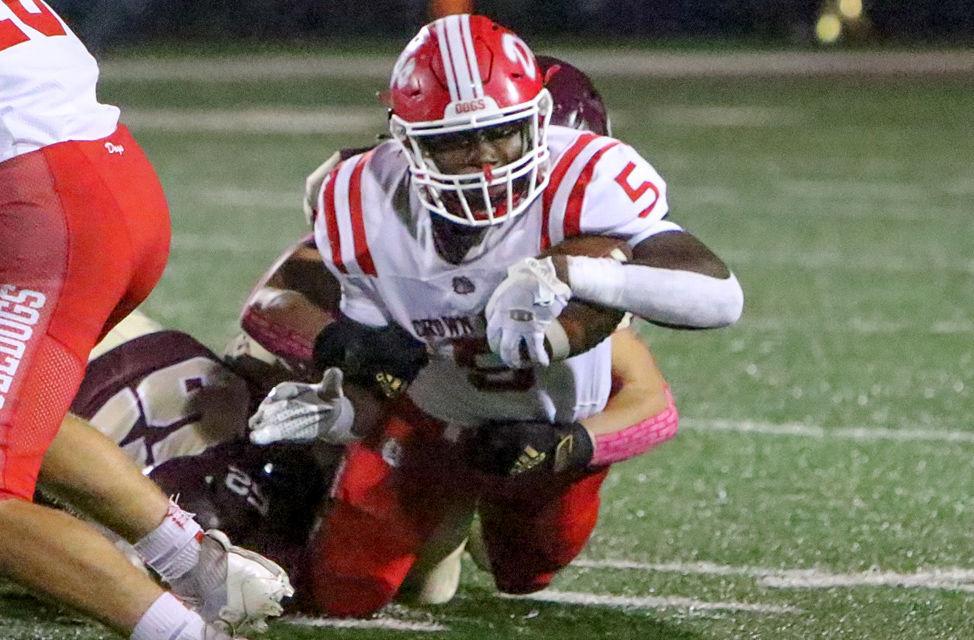 Chesterton/Crown Point, Football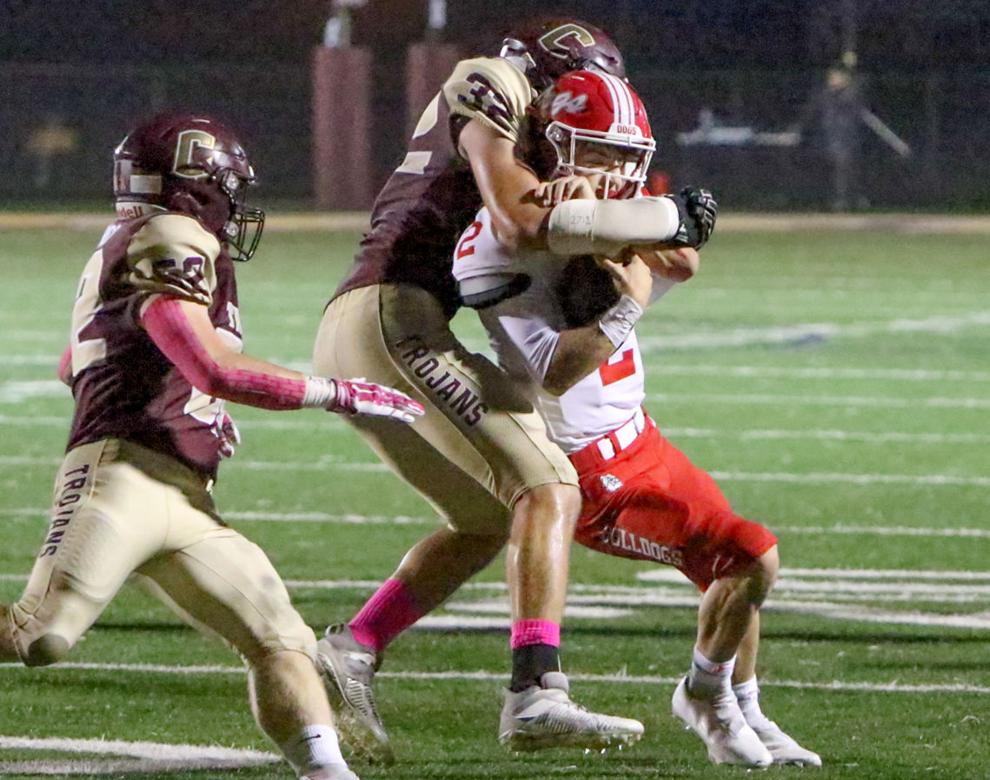 Chesterton/Crown Point, Football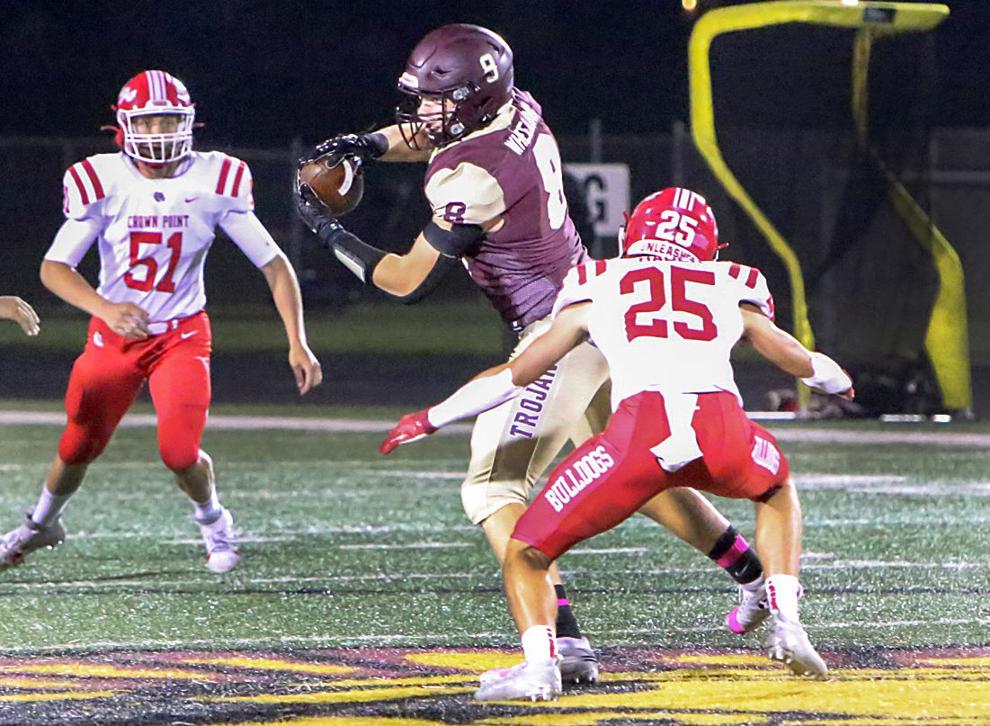 Chesterton/Crown Point, Football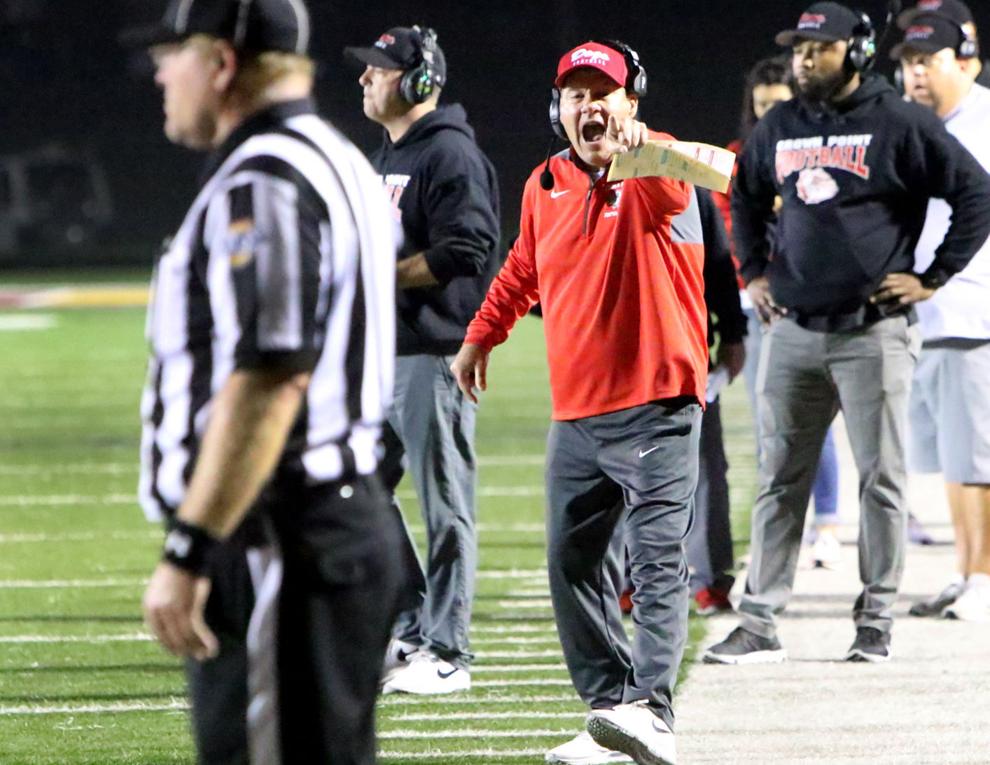 Chesterton/Crown Point, Football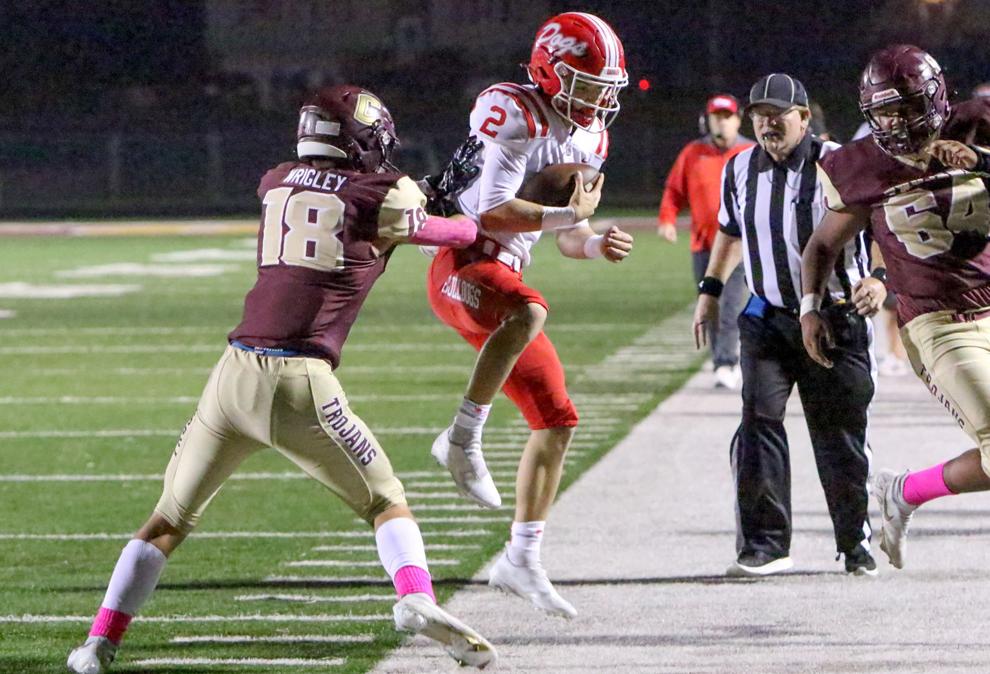 Chesterton/Crown Point, Football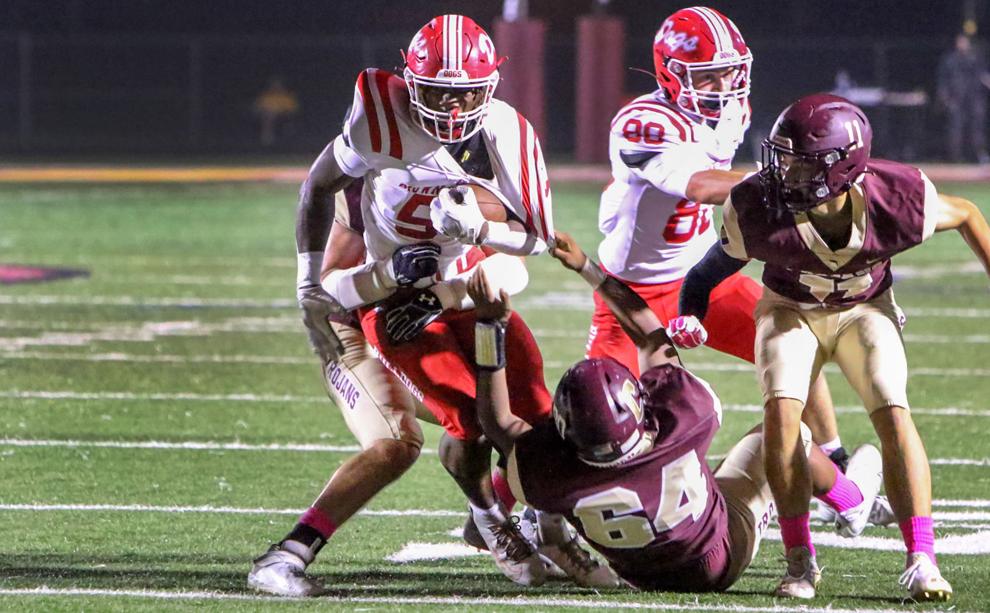 Chesterton/Crown Point, Football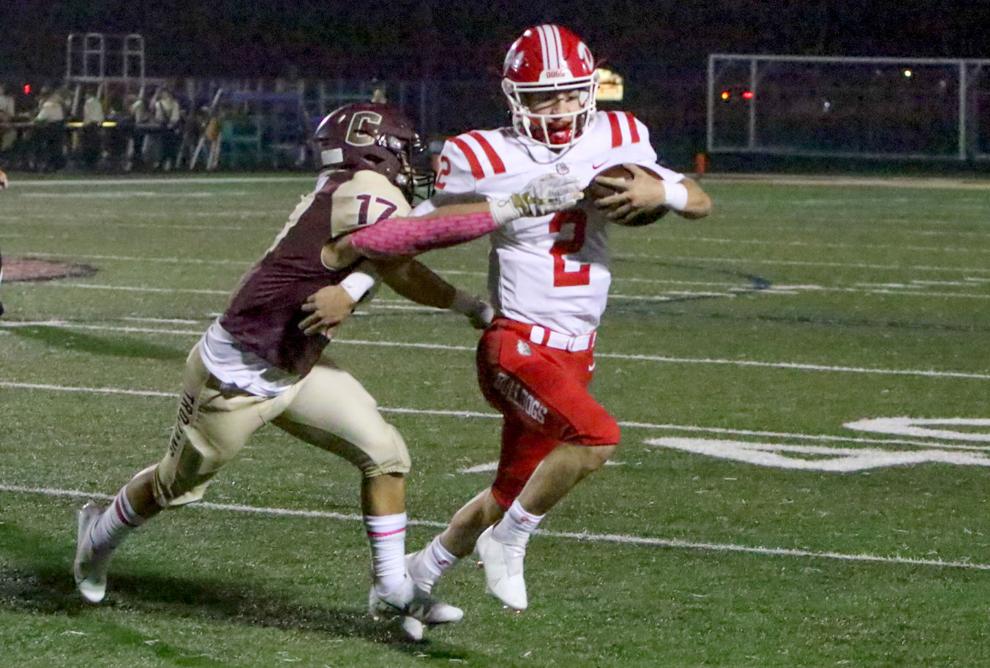 Chesterton/Crown Point, Football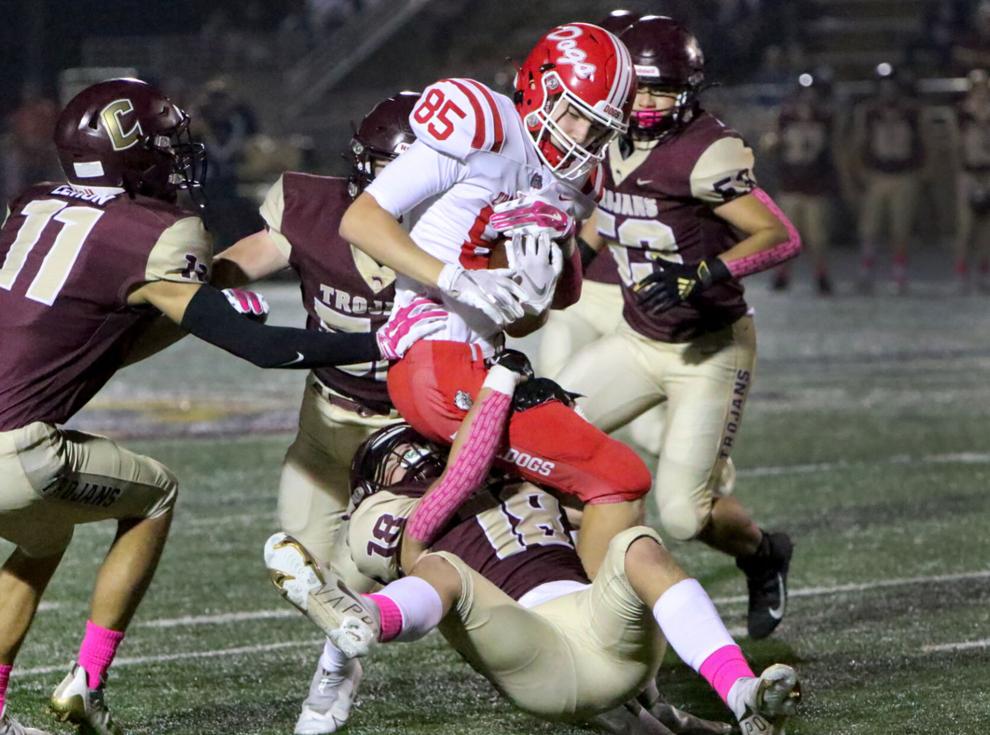 Chesterton/Crown Point, Football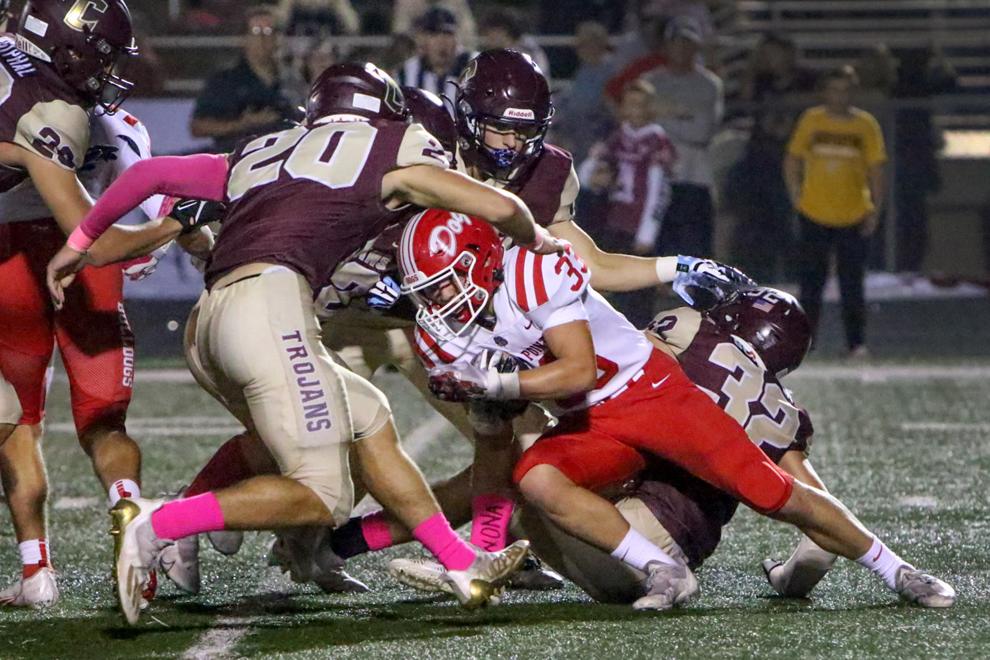 Chesterton/Crown Point, Football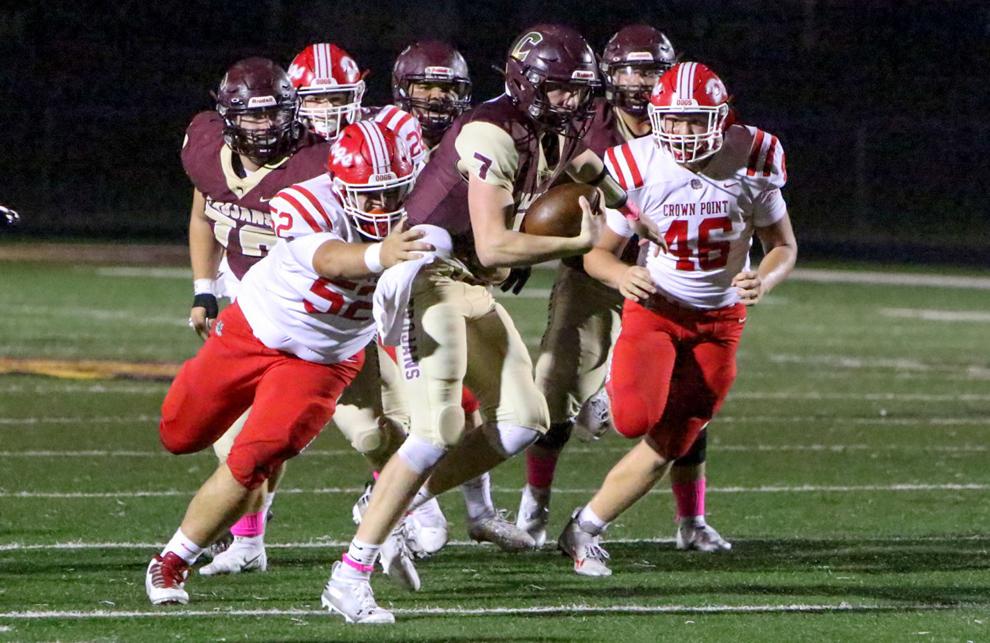 Chesterton/Crown Point, Football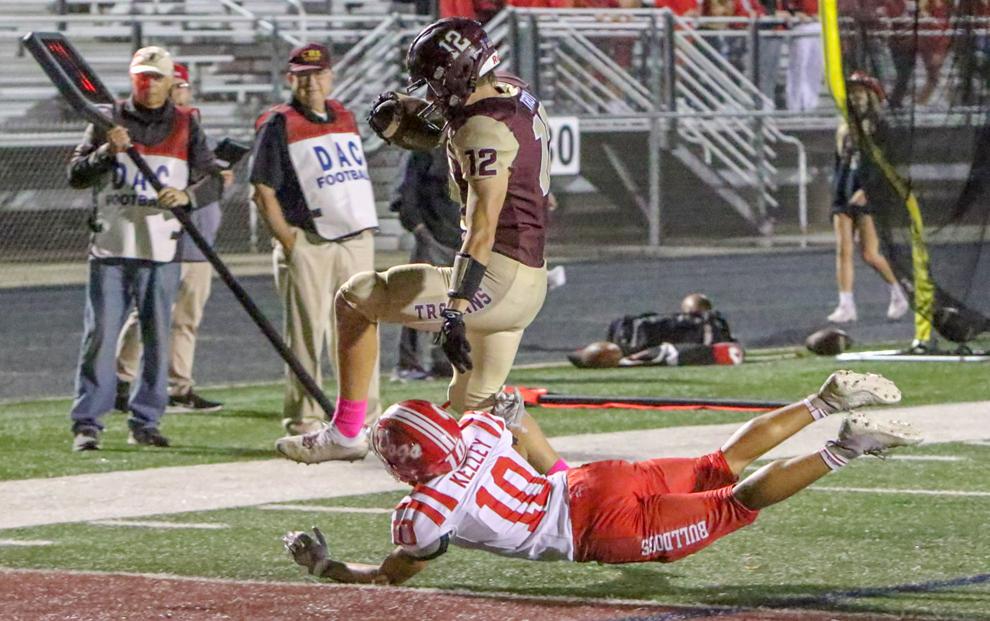 Chesterton/Crown Point, Football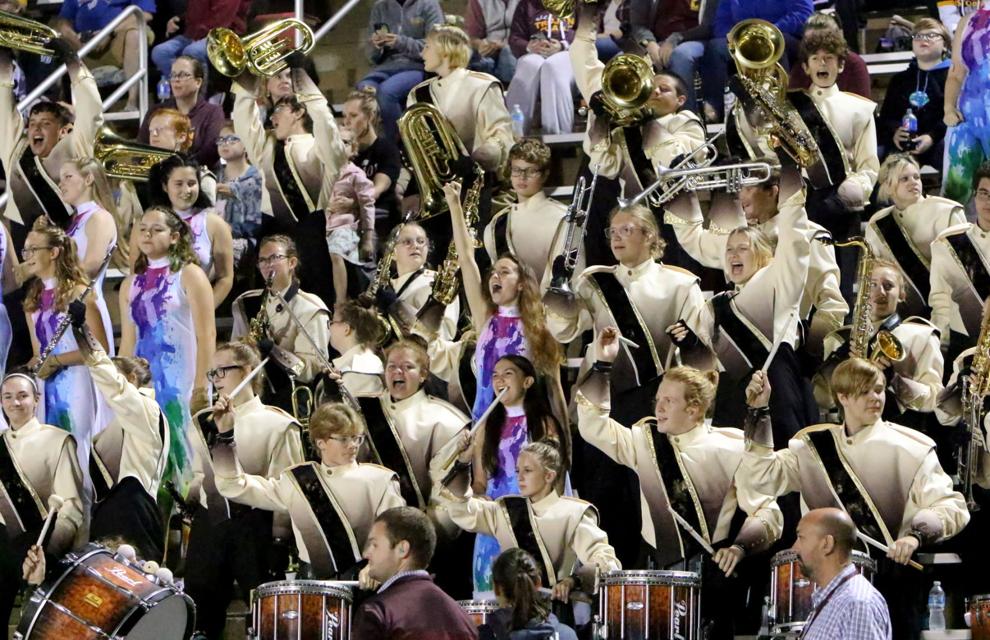 Chesterton/Crown Point, Football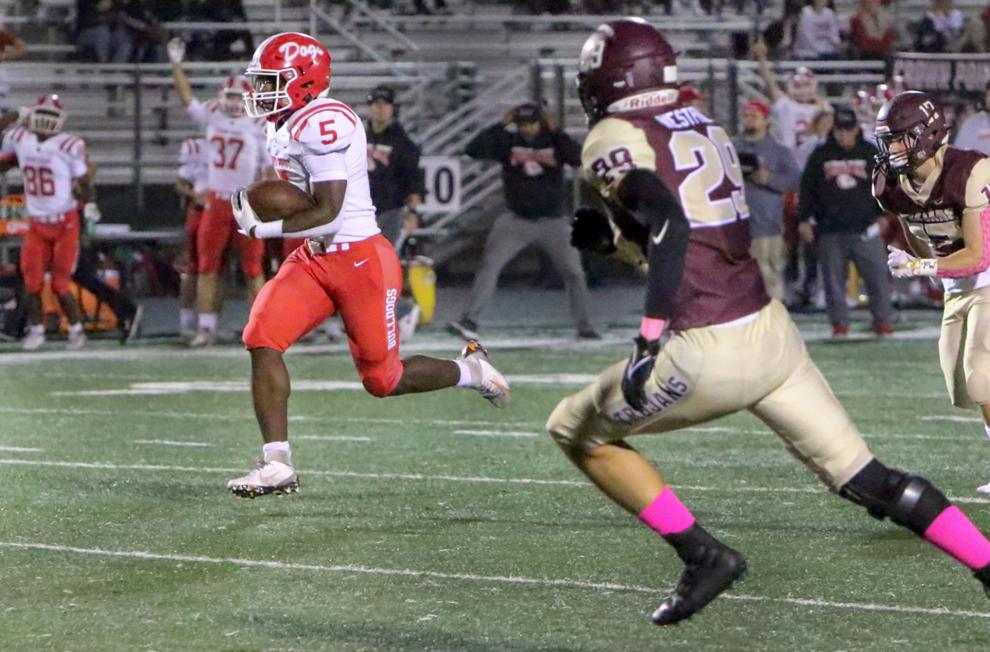 Chesterton/Crown Point, Football