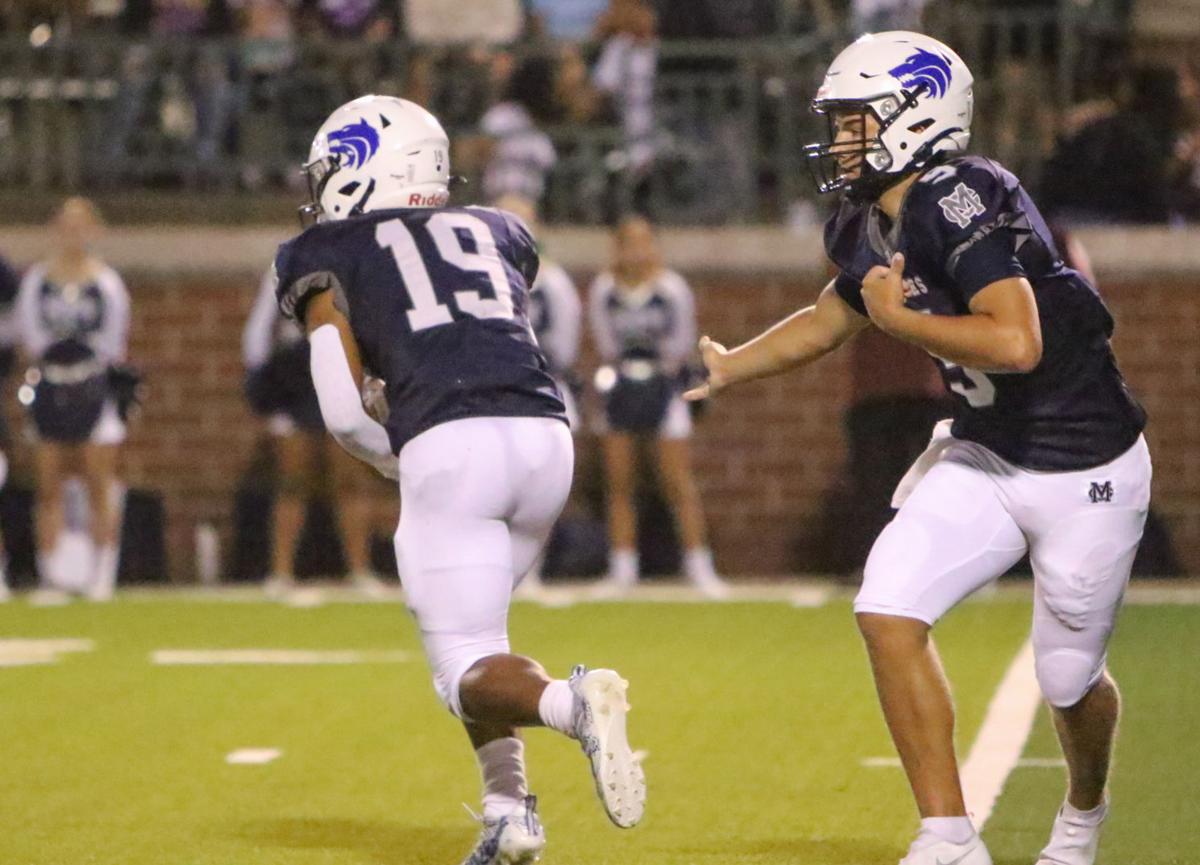 CROWN POINT — A few weeks ago, sophomore Tyler Bush was observing senior quarterback Giovani Laurent run the Michigan City offense.
Laurent agreed, and Bush suddenly found himself with the starting quarterback job.
The move has already paid off for Michigan City (6-3, 4-3 Duneland Athletic Conference), which defeated Crown Point 41-28 on Friday night behind an impressive display from Bush, who completed 19 of 22 passes for four touchdowns and 381 yards.
Facing a fourth-and-4 with 7:39 to go in the third quarter, Mason trusted both his sophomore quarterback and his senior receiver.
The result? Laurent got open on the right sideline, and Bush delivered a 44-yard strike for a touchdown. The call was actually for senior wideout Trey Simmons, but Bush saw Laurent get separation and let it fly.
"I saw Gio press, and I know he's one of the best athletes on the team, as you can see, he plays defense and everything," Bush said. "I'll take that one-on-one with either Trey (Simmons) or Gio on any day."
Bush's stellar performance behind center is a crucial development for the Wolves, who have now won four straight since losing to Chesterton, Valparaiso and Merrillville in September.
"I know we have one of the best offenses in the DAC, if you want me to be honest," Bush said. "We have so many weapons. And our O-line, I haven't been sacked in two weeks."
After the Wolves' defense came up with a stop after a long Crown Point return on the opening kick, Bush went right to work.
He was 3-for-3 for 80 yards and led the Wolves downfield, with running back Raci'on Anderson opening the scoring on a 2-yard touchdown run with 6:14 left in the first quarter.
"In a lot of ways, we try to keep it as simple as possible for him," Mason said. "You look at Omarion, Trey, Gio and our running backs, man, it's difficult to stop us. Crown Point decided we weren't going to run the ball, and we did great things on the perimeter obviously with our guys. They made plays, and Tyler got them the ball."
The Bulldogs answered Michigan City on their next possession, as quarterback JJ Johnson found tight end Randy Lach for an 18-yard touchdown reception to level the game.
But the Crown Point offense was mostly unable to move the ball on the Wolves aggressive front line in the first half. Michigan City had no such problem, as Bush completed his first 10 passes and had racked up 234 passing yards and three touchdowns by half.
He hit senior running back Omarion Hatch for three first-half touchdown catches of 13, 40 and 43 yards.
"I've never seen a player like him," Bush said. "Every time he scores a touchdown, he just acts like he's done it ... a thousand times. We all just look at him and we're like, 'How do you even do that like that?' It's great having him on the team, I'll tell you that."
Crown Point (5-4, 4-3 DAC) didn't fold though after going down three scores, mounting a penalty-assisted scoring drive — drawing two pass interference penalties — in the final two minutes of the first half to cut the deficit to 28-14 at the break.
Crown Point ran a trick play with six seconds left in the half. Johnson, the QB, caught a 10-yard pass from freshman backup Logan Hadt, who took a pitch from running back Elijah Tiawhan.
In the second half, Johnson found Seamus Malaski for an 11-yard touchdown, and ran it in himself from 6 yards out to keep Crown Point in it.
But Anderson punched it in from 1 yard out to put the Wolves up 41-28 with 10:29 left in the game, and the Wolves defense got a crucial stop on fourth-and-8 from the Michigan City 13-yard line on the next drive. Michigan City iced the game on sophomore corner James Fleming's interception with 2:27 left.
But the star of the night was Bush, who has now cemented himself as the Wolves' quarterback of the future.
"The touchdown (Bush) threw to Gio to start the second half was just an unbelievable throw," Mason said. "The kid is a special kid. He's going to be really good."
Crown Point will play undefeated Merrillville, the DAC champions, in the opening round of the Class 6A playoffs on Oct. 29.
Michigan City has a bye to the sectional semifinals in Class 5A, and will take on the winner of South Bend Adams and Goshen on Oct. 29.
Gallery: Crown Point visits Chesterton in DAC football play
Chesterton/Crown Point, Football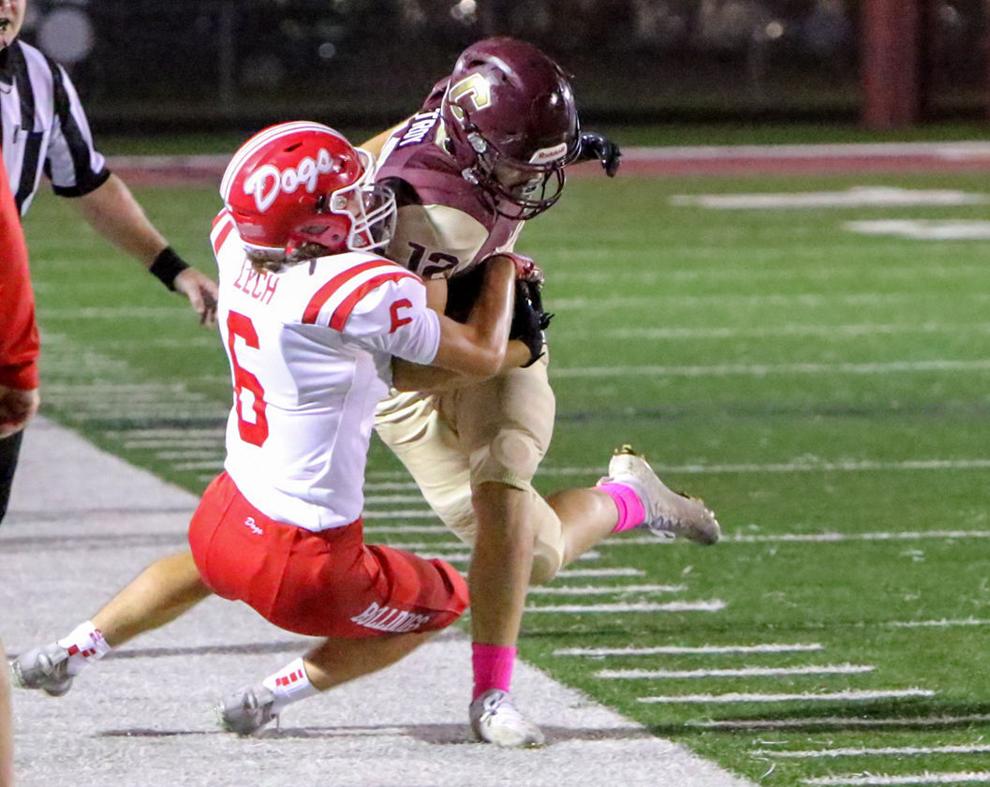 Chesterton/Crown Point, Football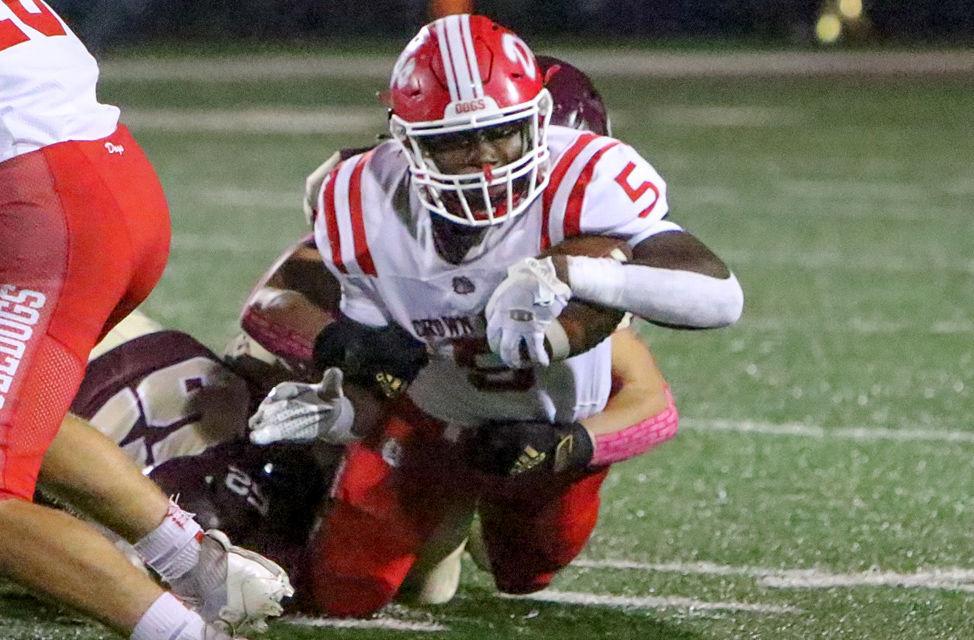 Chesterton/Crown Point, Football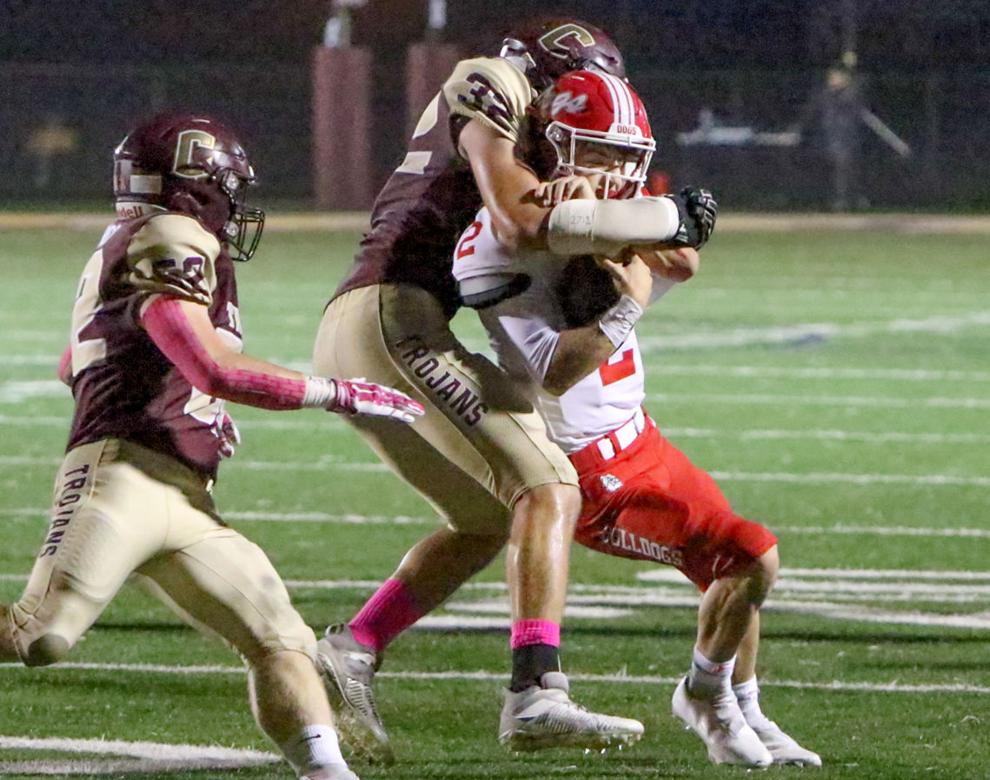 Chesterton/Crown Point, Football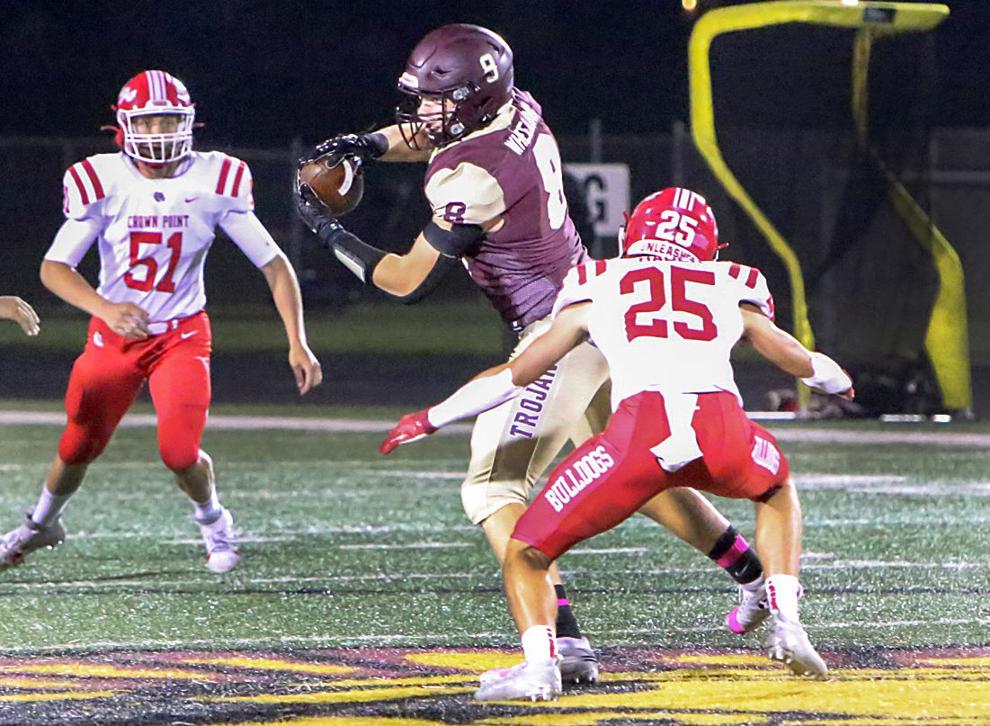 Chesterton/Crown Point, Football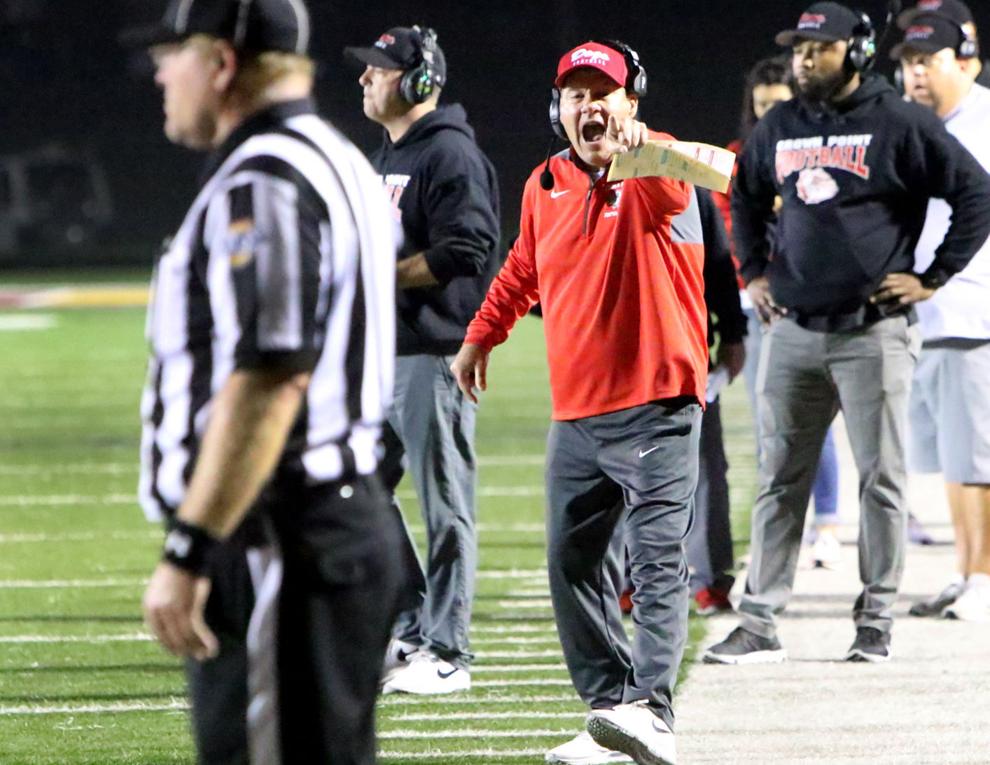 Chesterton/Crown Point, Football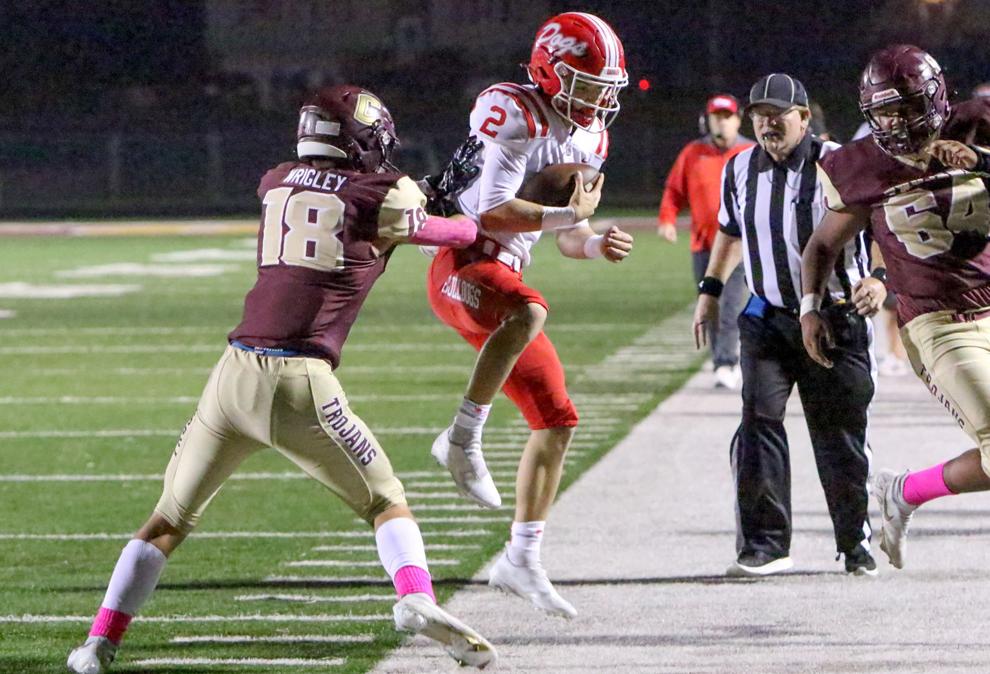 Chesterton/Crown Point, Football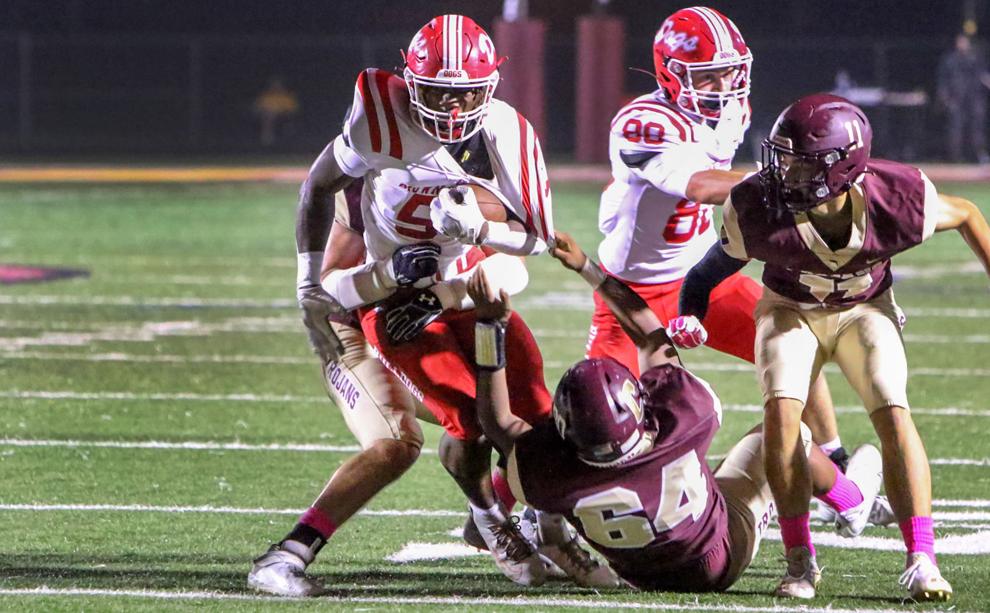 Chesterton/Crown Point, Football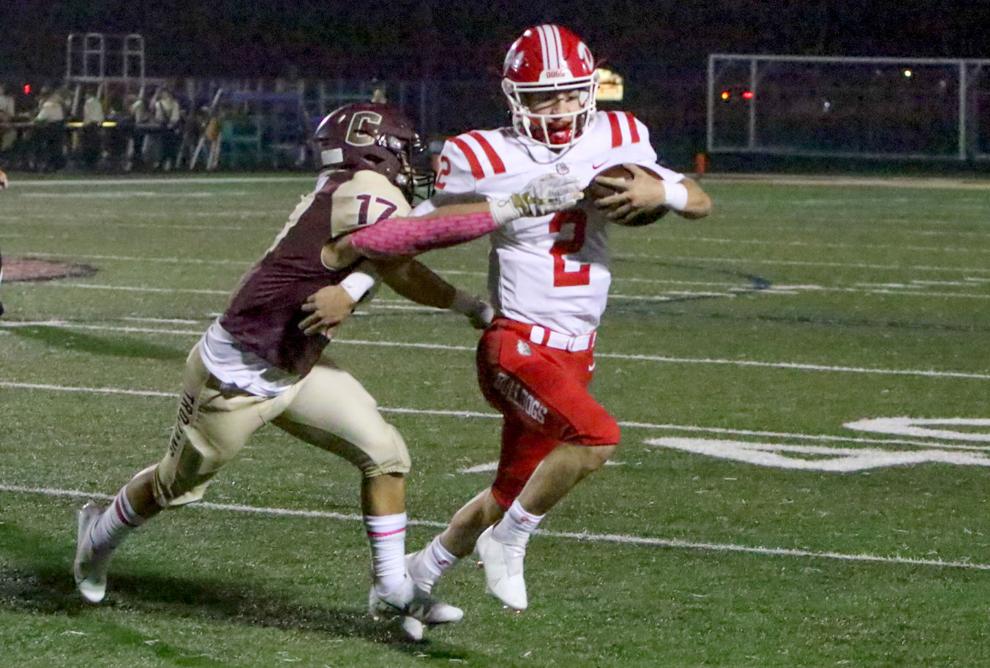 Chesterton/Crown Point, Football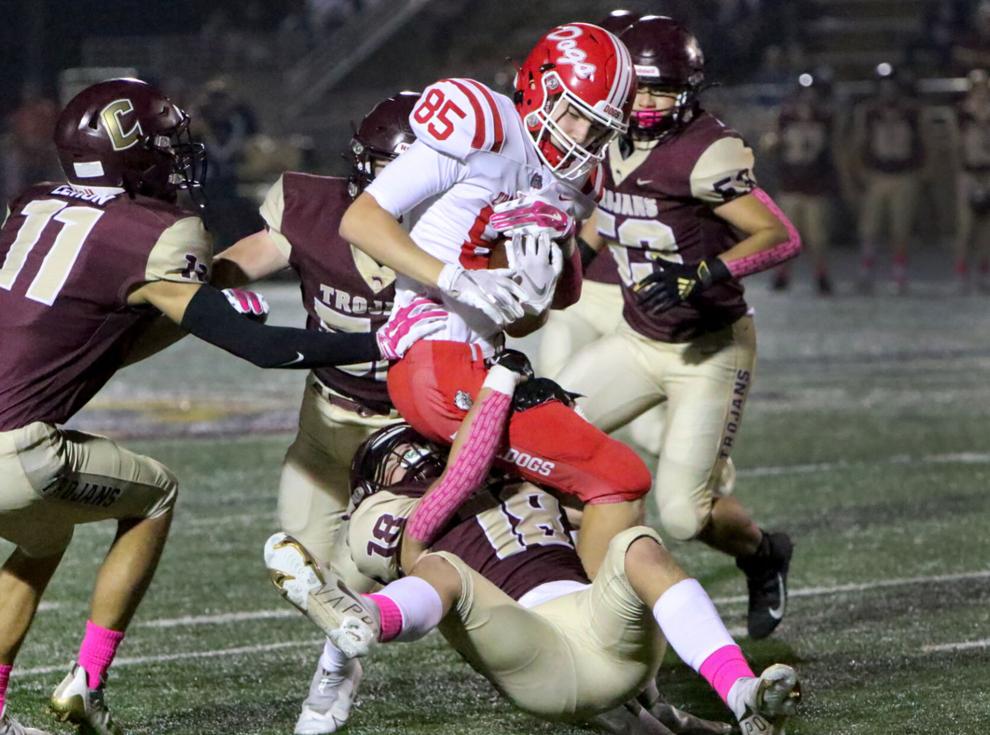 Chesterton/Crown Point, Football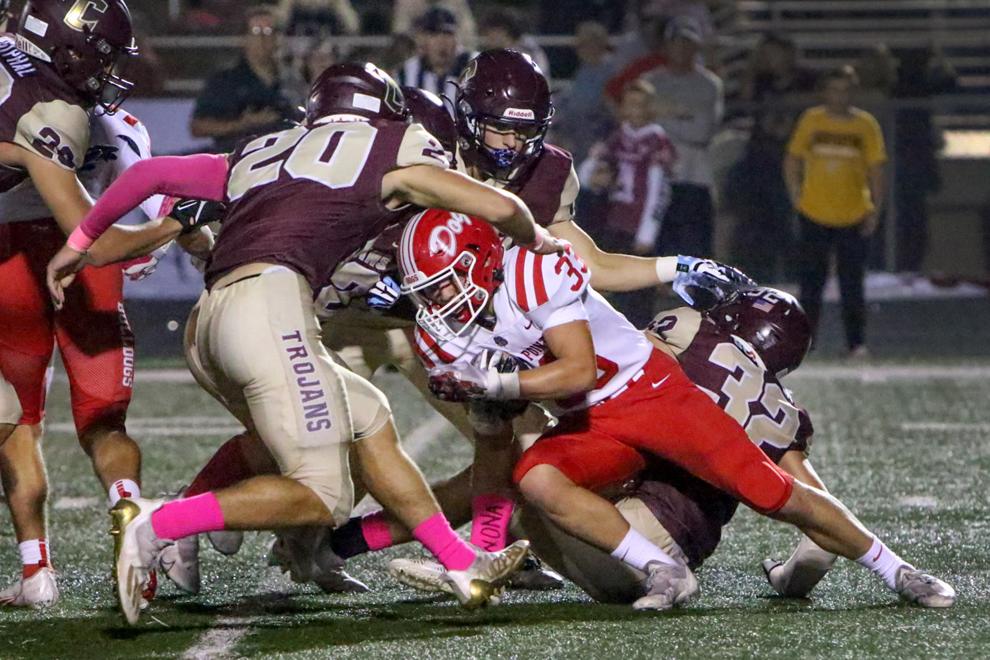 Chesterton/Crown Point, Football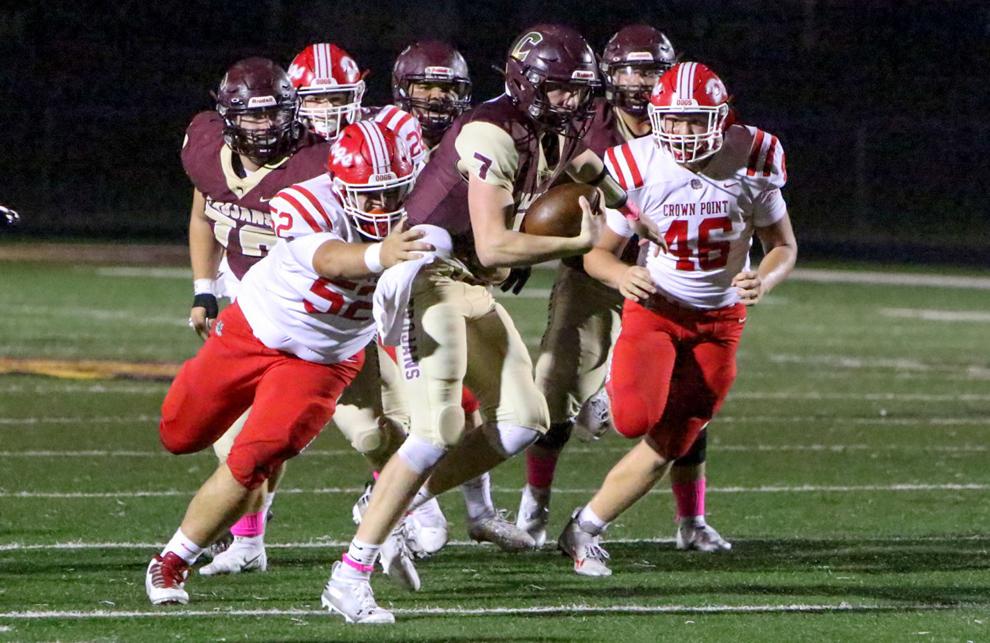 Chesterton/Crown Point, Football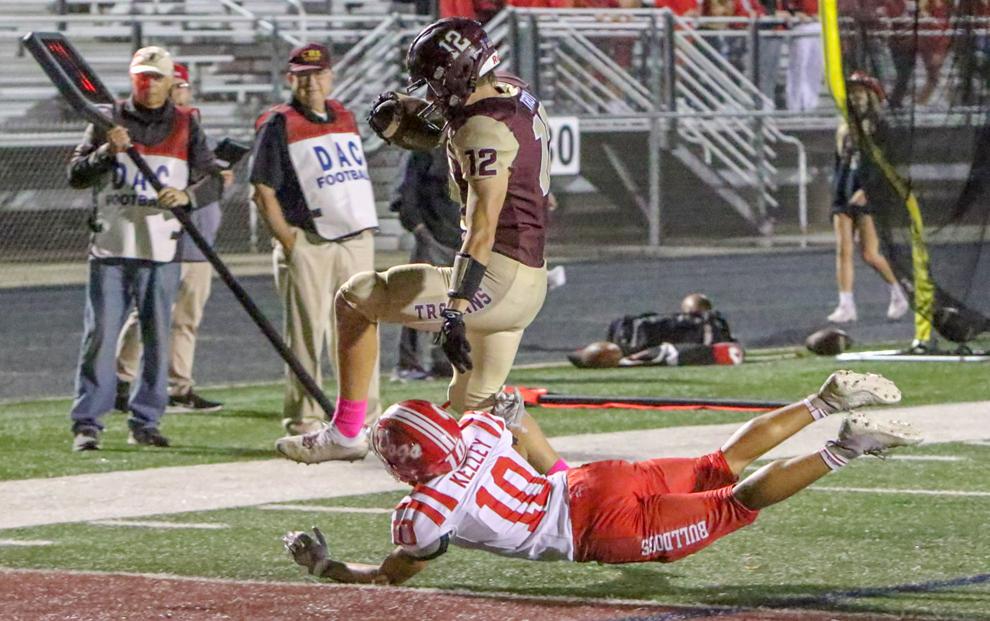 Chesterton/Crown Point, Football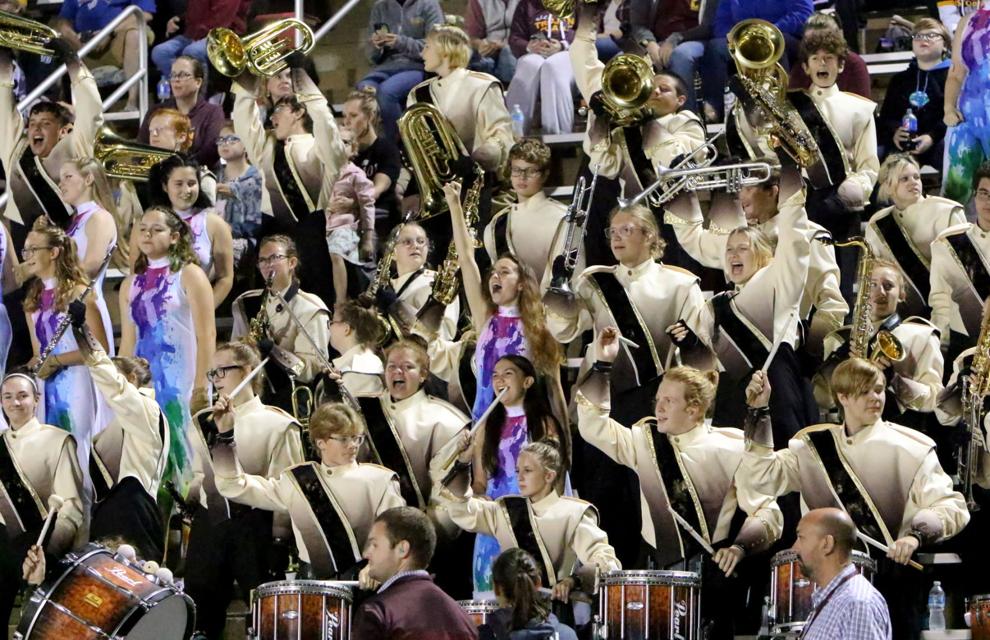 Chesterton/Crown Point, Football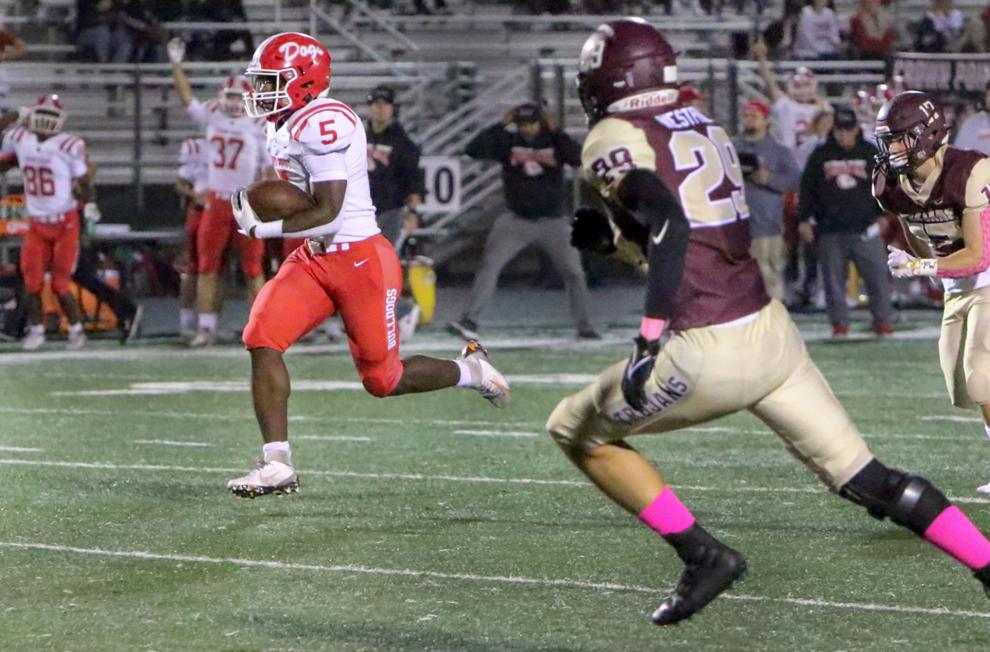 Chesterton/Crown Point, Football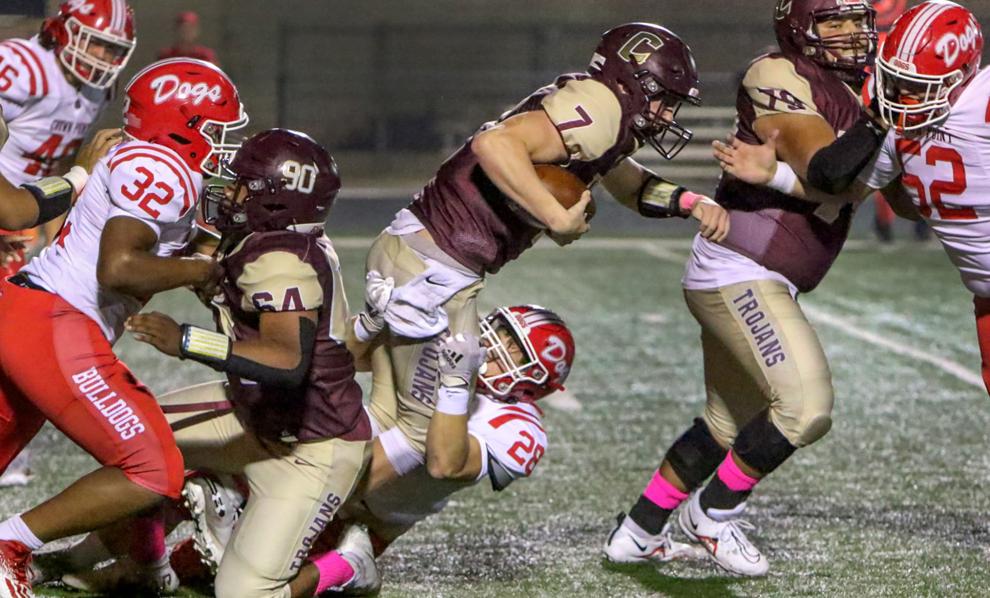 Gallery:Michigan City visits Lake Central in DAC action
Michigan City at Lake Central football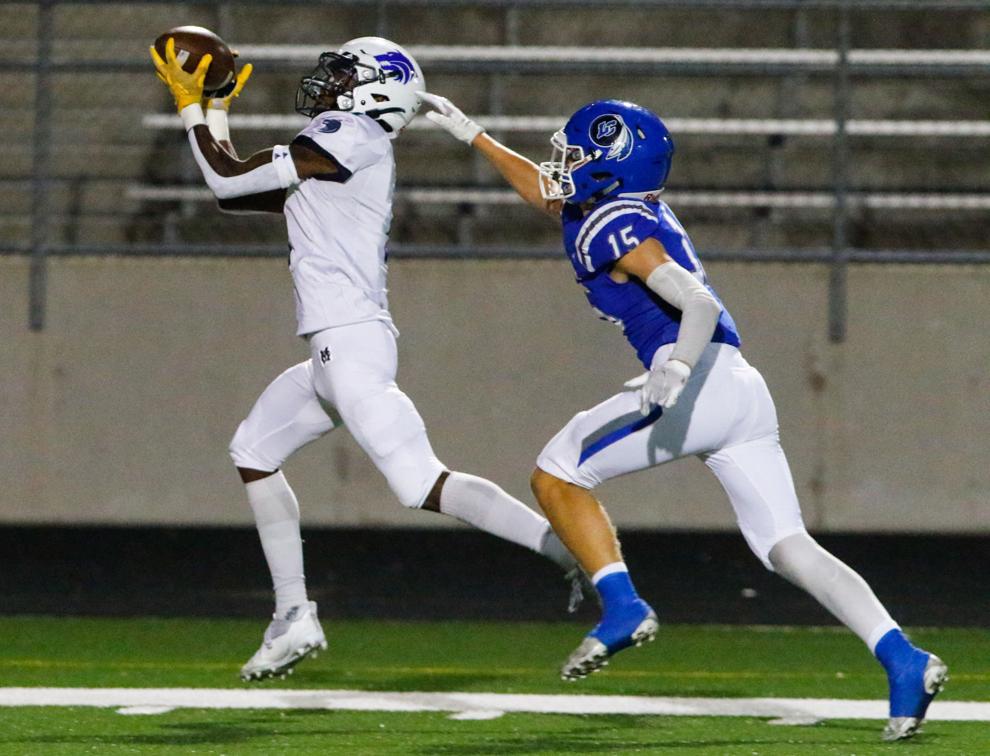 Michigan City at Lake Central football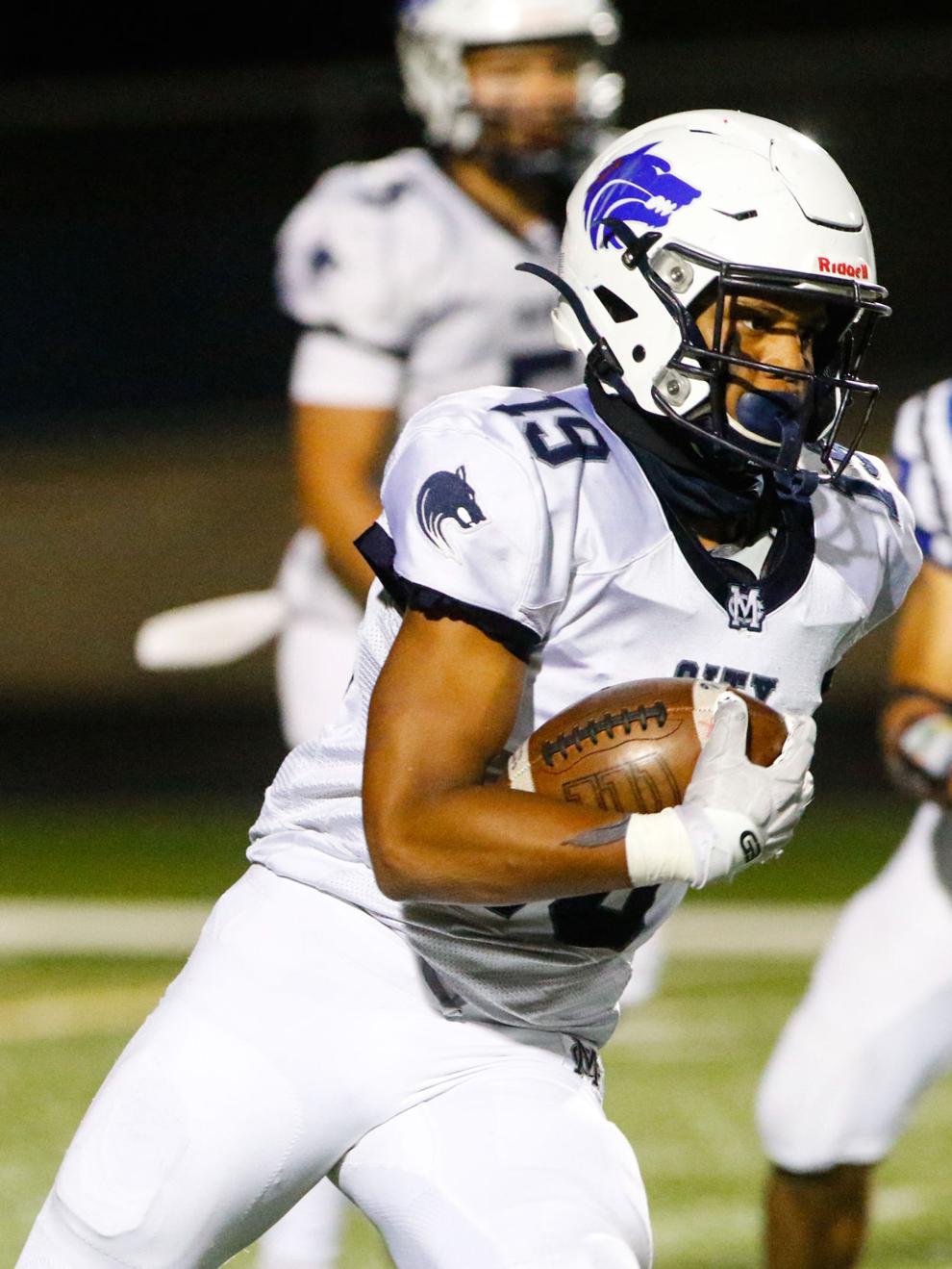 Michigan City at Lake Central football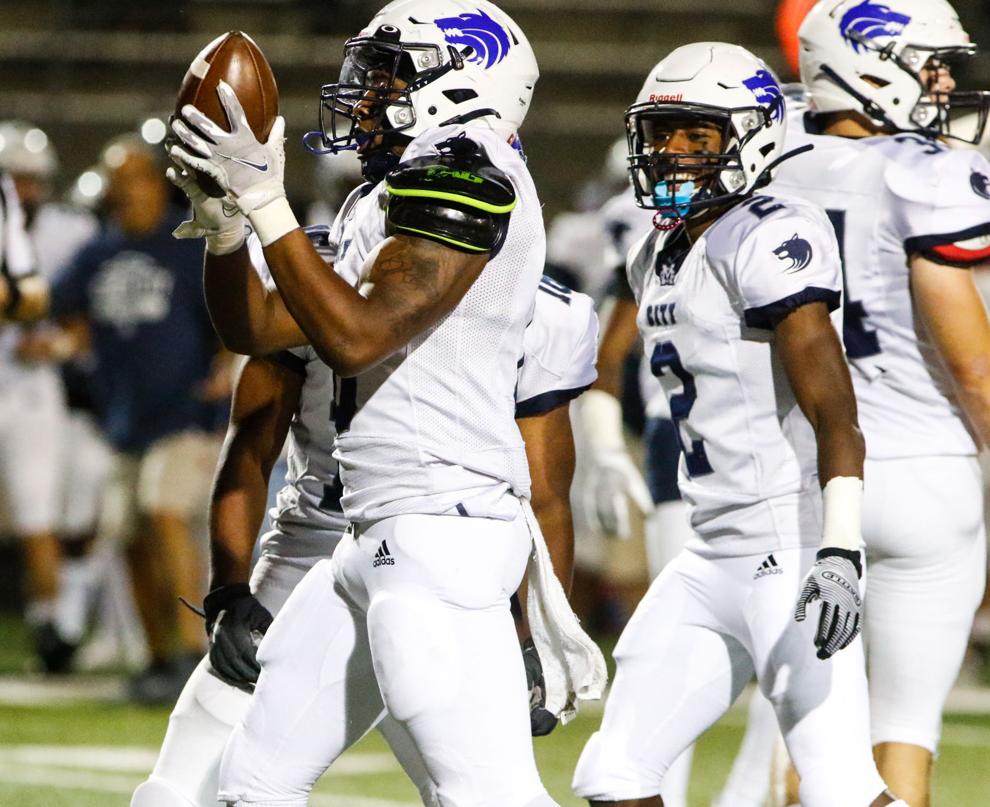 Michigan City at Lake Central football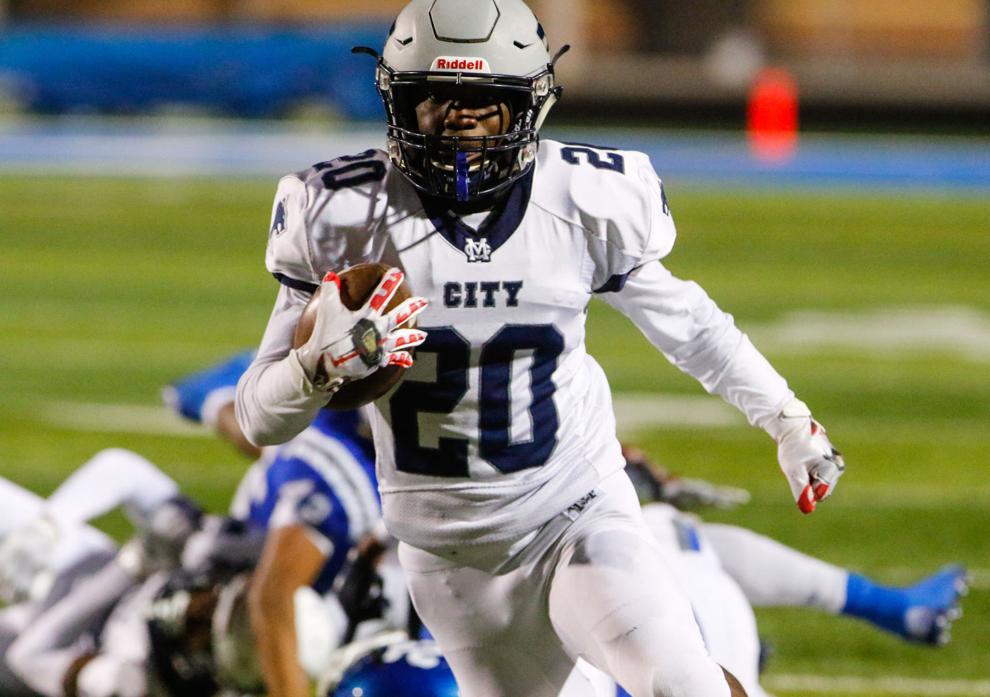 Michigan City at Lake Central football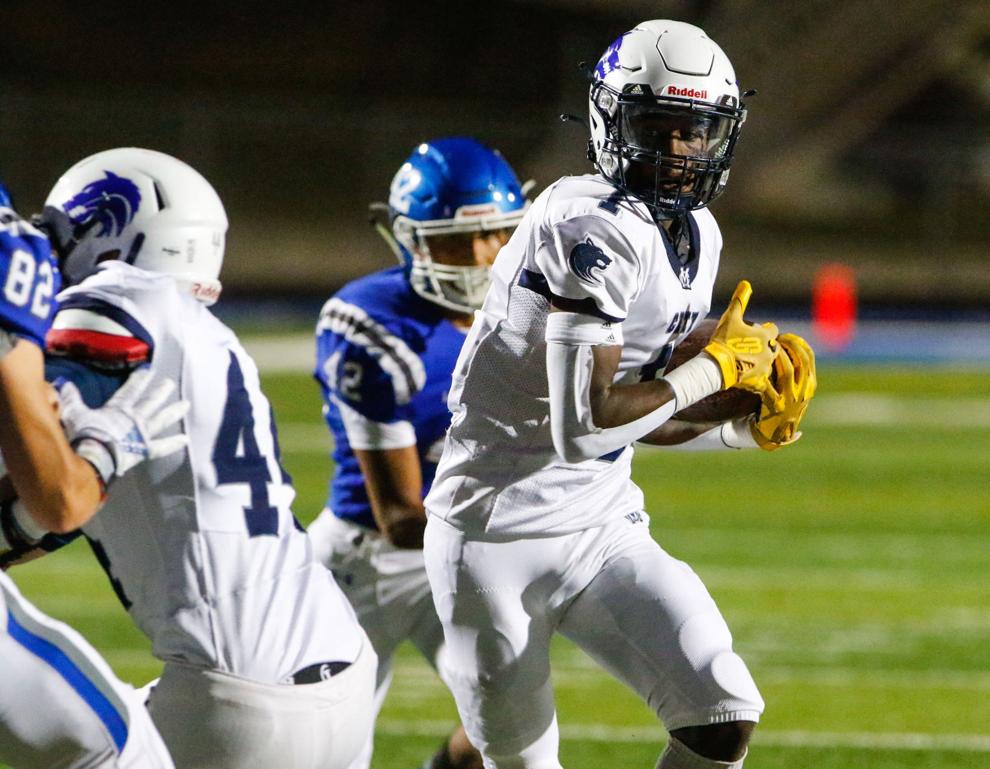 Michigan City at Lake Central football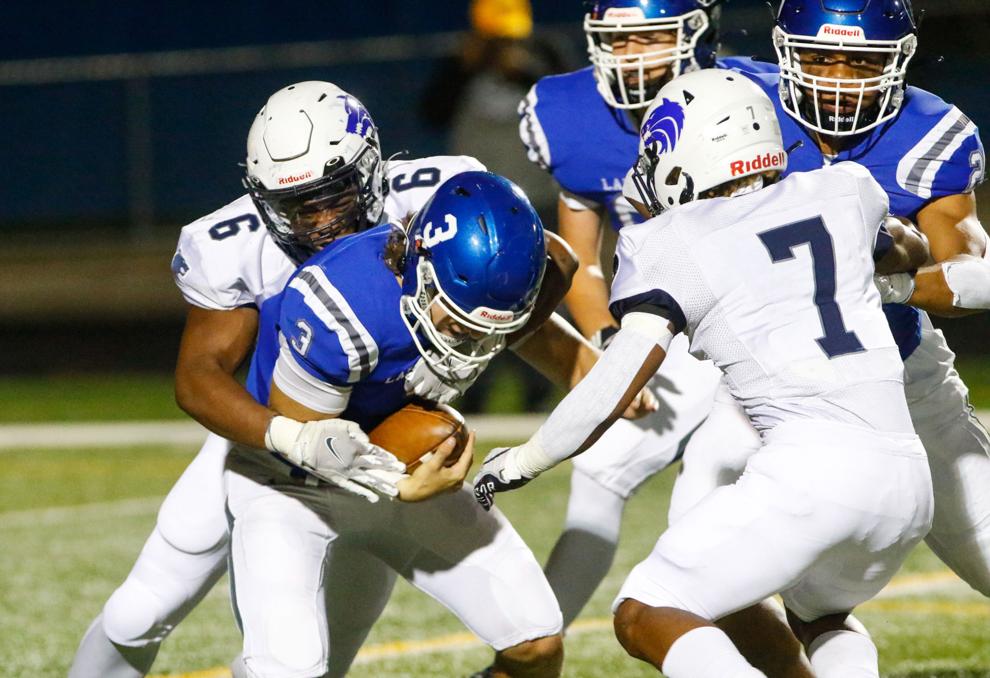 Michigan City at Lake Central football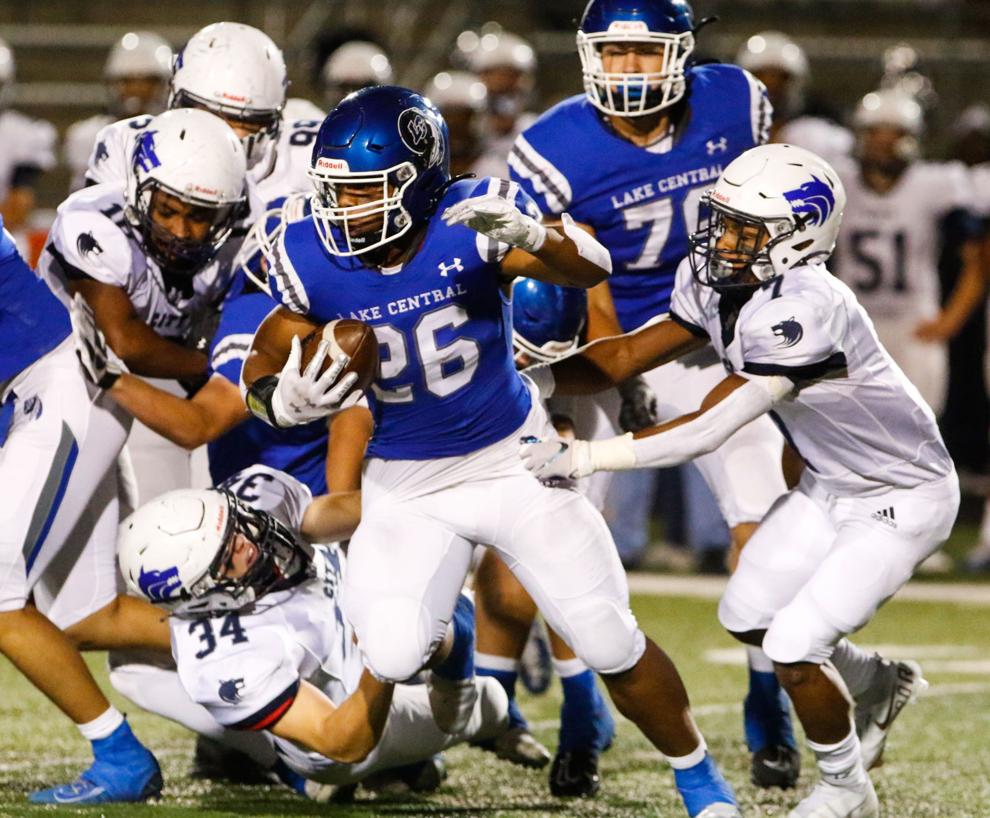 Michigan City at Lake Central football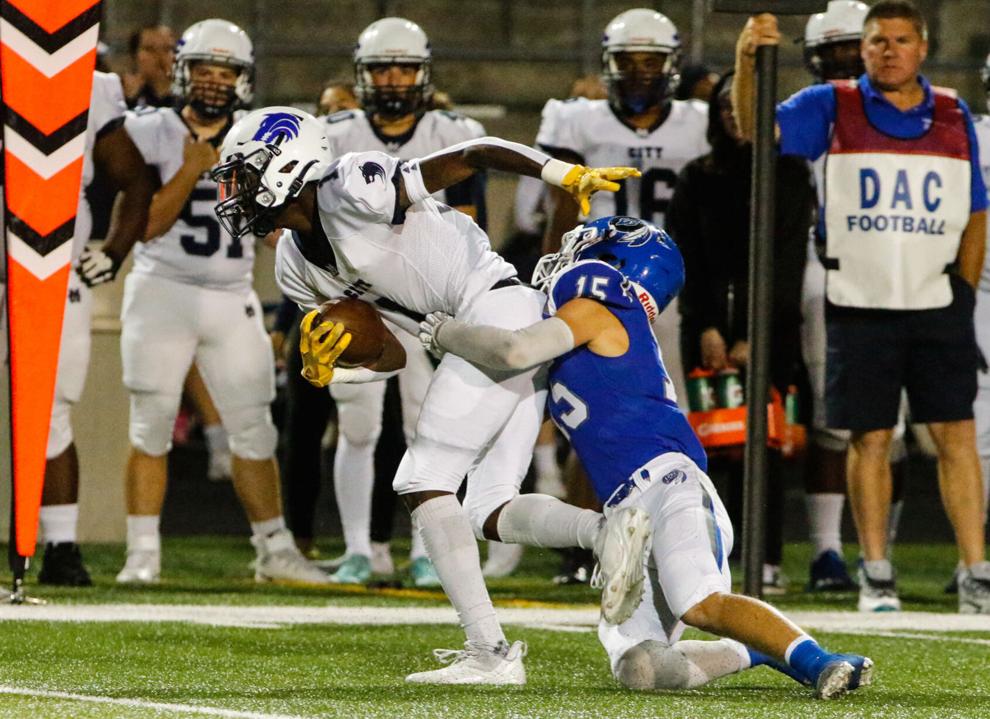 Michigan City at Lake Central football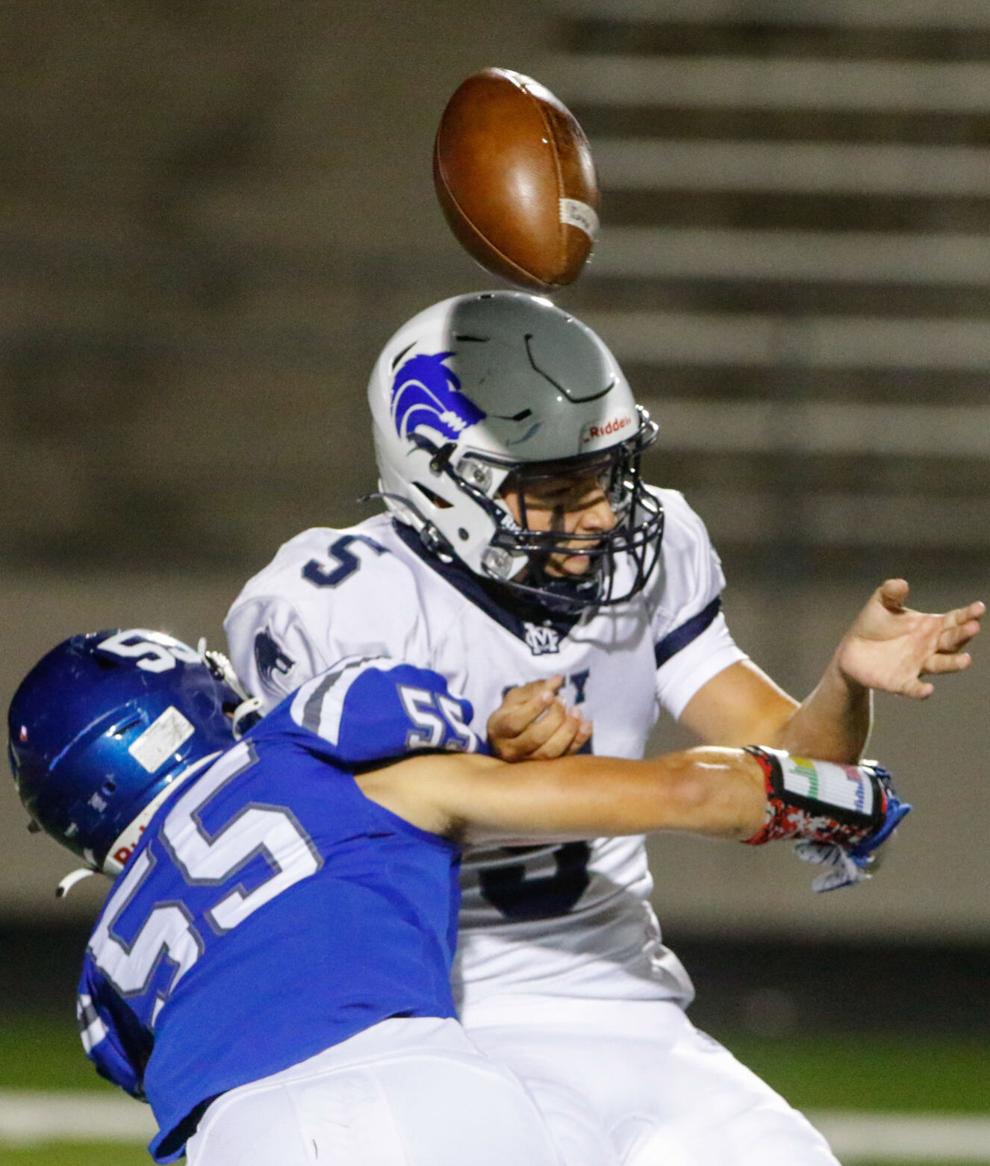 Michigan City at Lake Central football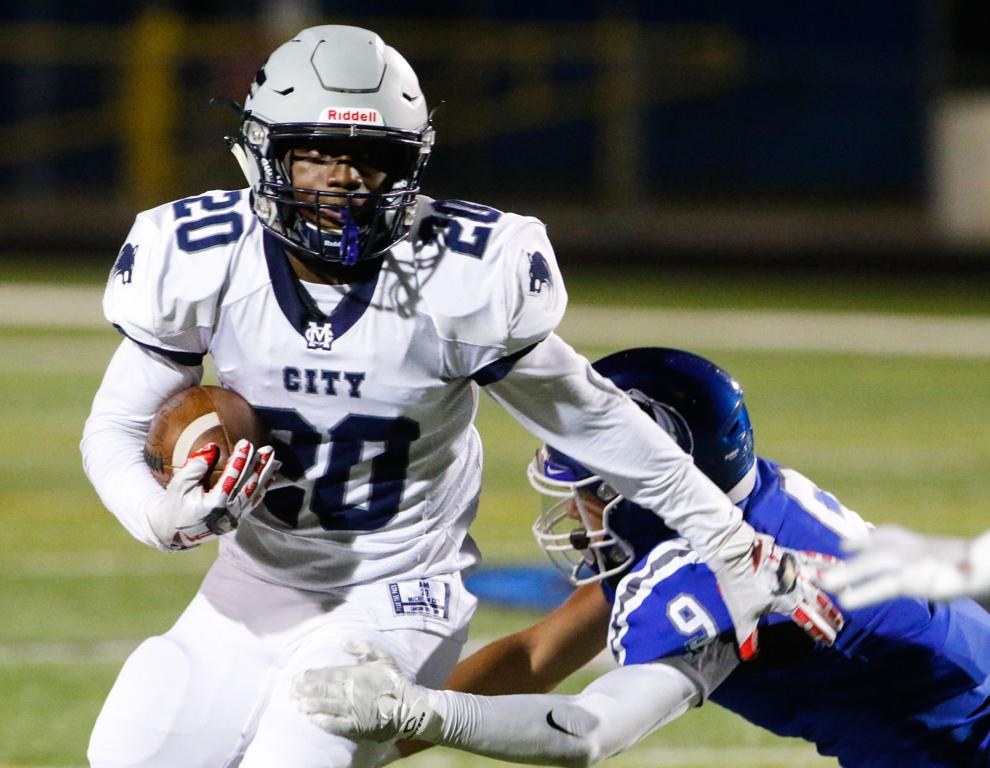 Michigan City at Lake Central football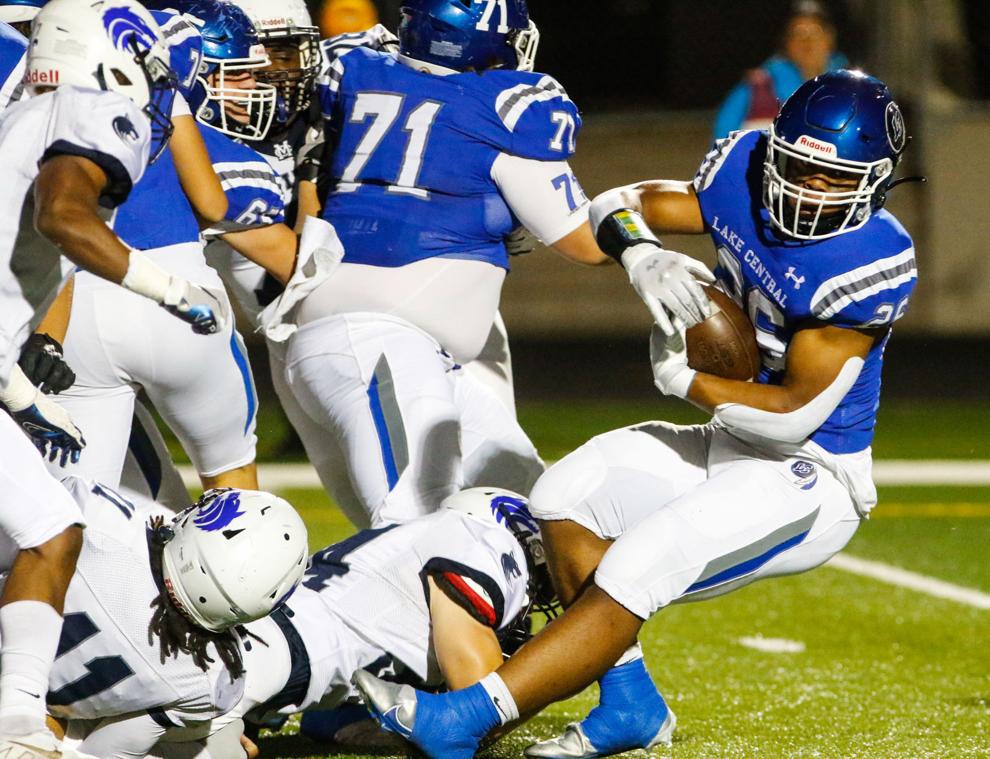 Michigan City at Lake Central football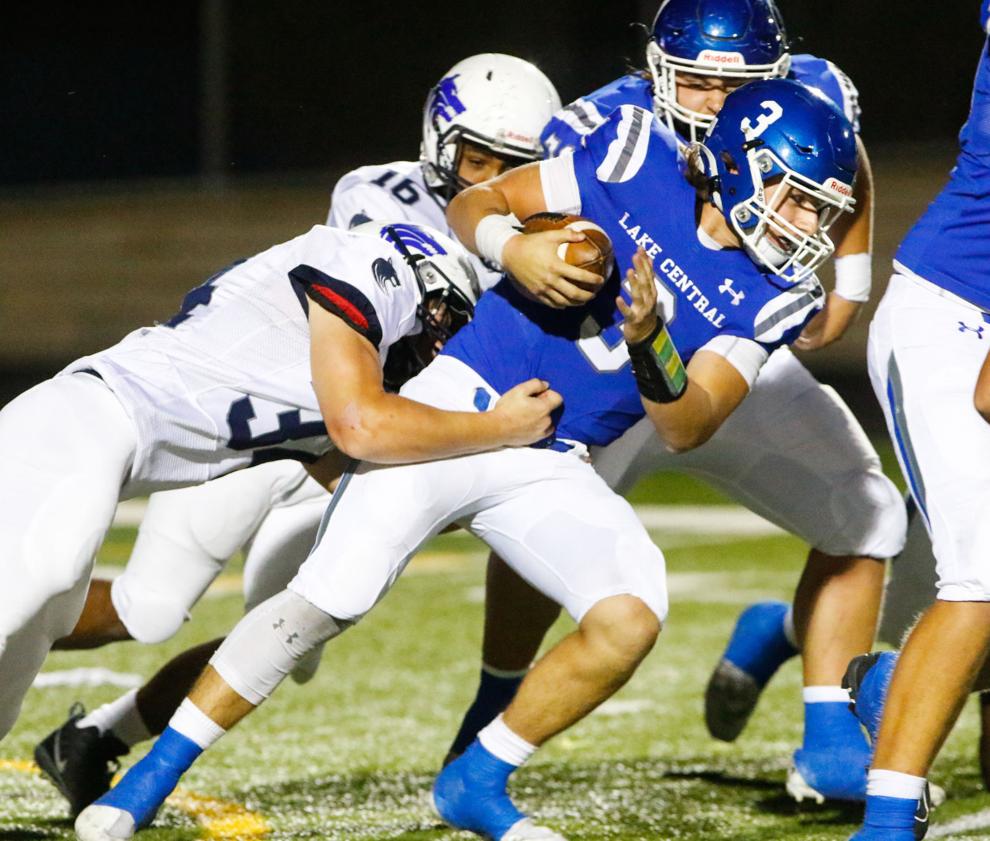 Michigan City at Lake Central football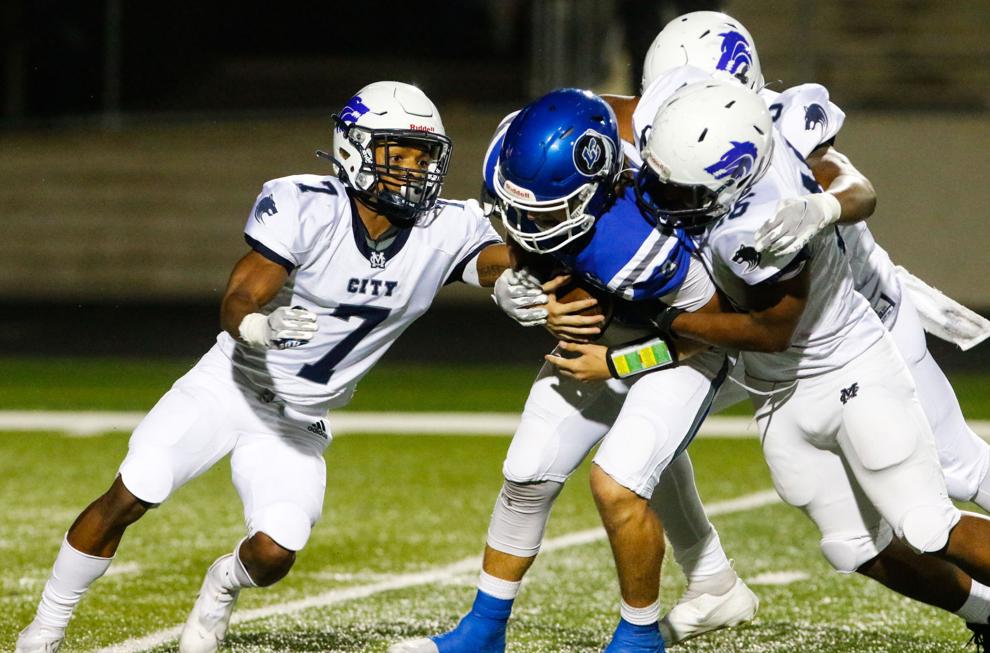 Michigan City at Lake Central football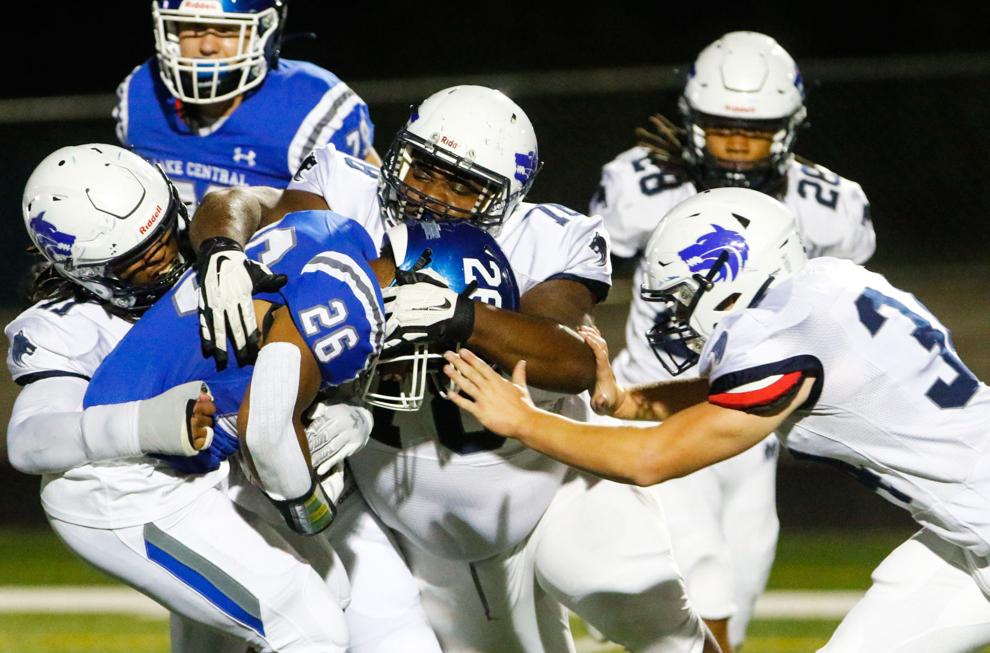 Michigan City at Lake Central football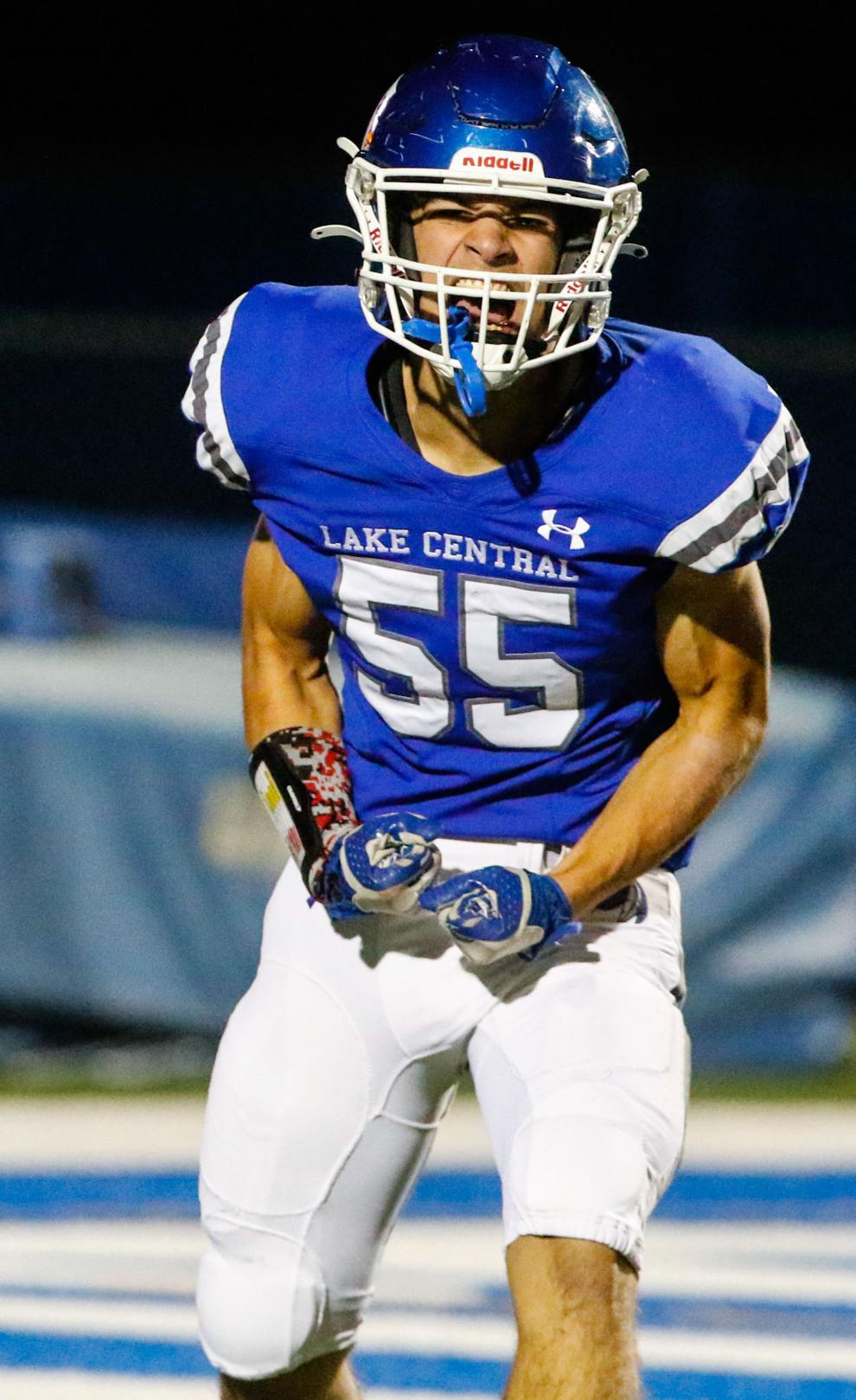 Michigan City at Lake Central football