Bishop Noll's Courtney Blakely and Michigan City's Trinity Thompson continue to pile up the accolades.
The standout players, who led the state in scoring and rebounding, respectively, were two of the 18 girls seniors chosen for the 16th annual Hoosiers Reunion All-Star Classic on Saturday. The game will be held at the famed Hoosier Gym in Knightstown, where the movie "Hoosiers" was filmed. Tip-off for the girls contest is at 11 a.m. Region time with the boys game beginning at 3 p.m.
"This is definitely really cool. I was very honored to get the invitation like, 'Oh wow! The Hoosier Gym actually asked me to come play!'" Thompson said, laughing. "I'm like that with almost everything, though, because you can't take anything for granted. Nobody really owes you anything, so when you get something like this, you just have to be very thankful because they didn't even have to consider you."
Thompson, a Northern Kentucky recruit, averaged 22.6 points, 14.9 rebounds, 2.9 assists, 2.6 steals and 2.8 blocks per game during the 2020-21 season.
The star forward said the 18-player roster hasn't been split into two teams yet, and the participants will find out who they'll play with and against just before competition Saturday. Since Thompson is close friends with Blakely, she hopes she can play alongside her fellow Region native.
"I was actually at her signing day, and I was very excited to see where she's going next," Thompson said. " ... It really is an honor to be on this journey with someone from the same area of the state, who is obviously a really good player, too."
Blakely, a Middle Tennessee State commit, averaged 31.7 points, 4.0 rebounds, 4.0 assists and 4.4 steals per game. She had two 50-point outings during her senior season and ended her prep career as the state's 16th all-time leading scorer with 2,324 points.
The talented guard joked that whatever team she's on will win, but on a more serious note, she emphasized the importance of her and Thompson being recognized. Both seniors have also been named Indiana All-Stars.
"I'm always grateful to do things like this," Blakely said. "As I've said before, these young girls in the Region need someone to look up to, and even the young boys need someone to look up to. It's like if they see us doing it, they start to think, 'Yeah, we can do it, too.'"
Other notable players on the girls side include Lawrence North's Jayla Smith, who was chosen as this year's Indiana Miss Basketball. She will continue her career at Purdue. Brownsburg standout and Ball State recruit Ally Becki was also selected.
On the boys side, two Northwest Indiana players were chosen for the Hoosiers Reunion All-Star Classic. Lowell's Christopher Mantis and West Side's Mason Nicholson both received nods for the 19-player roster.
The 6-foot-10 center has only been playing organized basketball for three years and missed part of his senior season with a Jones fracture in his right foot. Now that he's fully healthy, he plans to use Saturday's contest as a way to hopefully boost his college recruitment.
"I feel like I can show them who I am as a basketball player and as a person," Nicholson said. "I'll be a good teammate on the bench, and I'll try to ball out when I'm on the court."
Nicholson averaged nine points, six rebounds and one block per game as a senior. West Side coach Chris Buggs said Nicholson's stats were a bit suppressed, as was most of his players' numbers, due to the talent and balance of their team. The Cougars also featured Indiana State recruit Quimari Peter, who was named The Times Player of the Year, and Indiana Junior All-Star Jalen Washington.
However, there is no doubt in Buggs' mind that Nicholson can compete at the next level, whether it's prep school, junior college or even Division I.
Blackhawk Christian's Caleb Furst, a Purdue commit and this year's Indiana Mr. Basketball, will also be playing. Lafayette Jefferson standout and Northwestern recruit Brooks Barnhizer was selected, too.
"Just looking at the roster, there's obviously going to be some talented players there, so I think that'll be good for Mason," Buggs said. "A lot of people just need to see him go up against other Division I-caliber players."
Gallery: 4A boys basketball semistate — West Side vs. Carmel
032121-spt-bbk-ws_15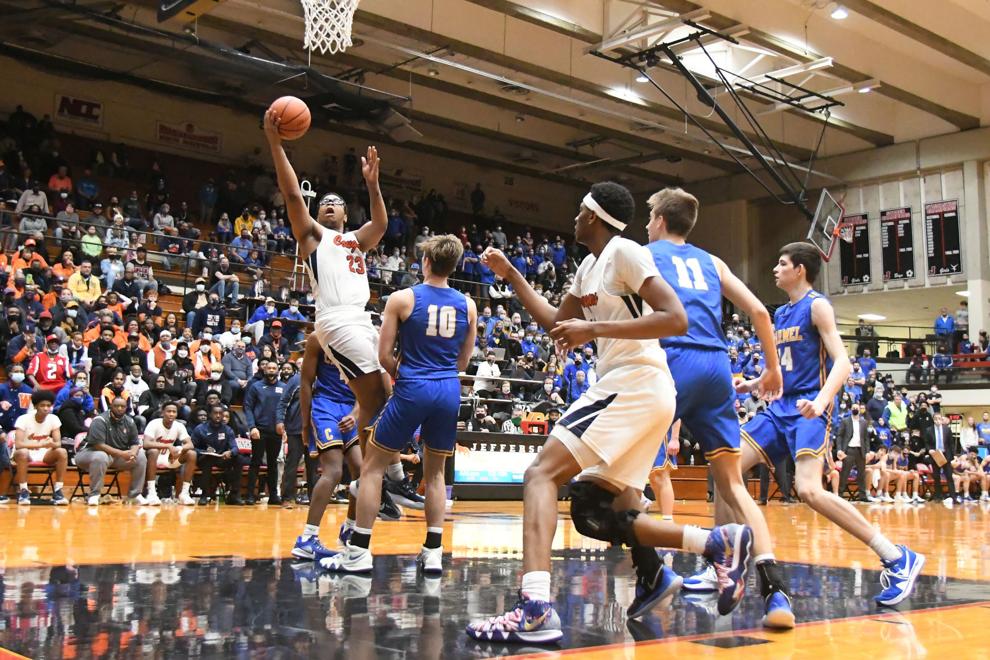 032121-spt-bbk-ws_16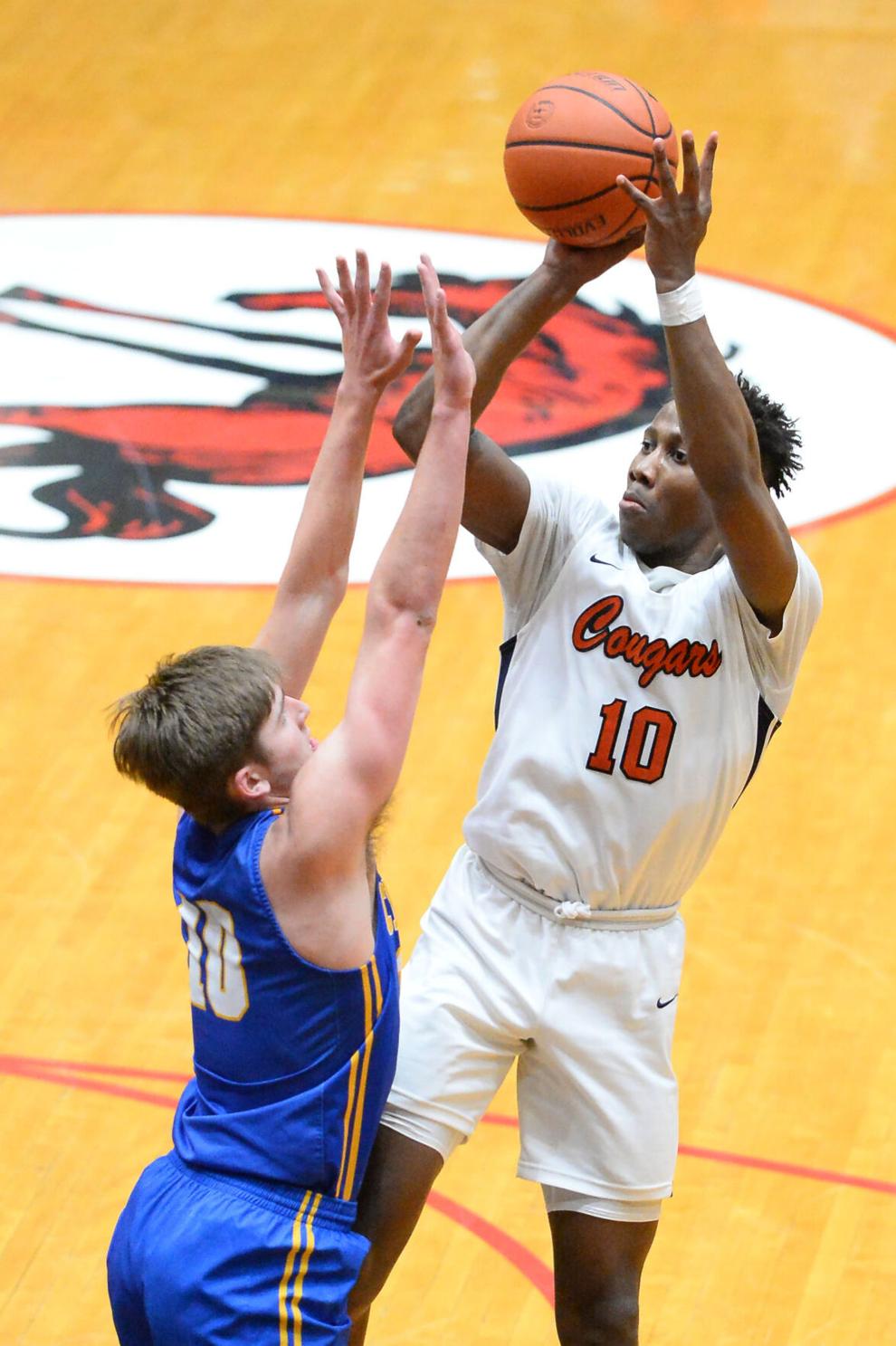 032121-spt-bbk-ws_14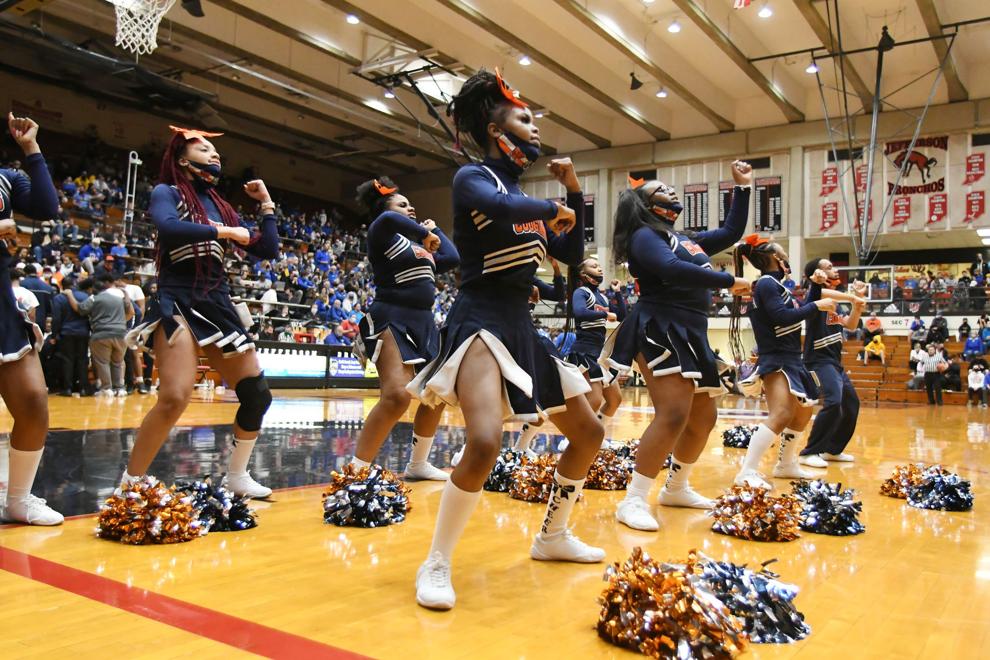 032121-spt-bbk-ws_14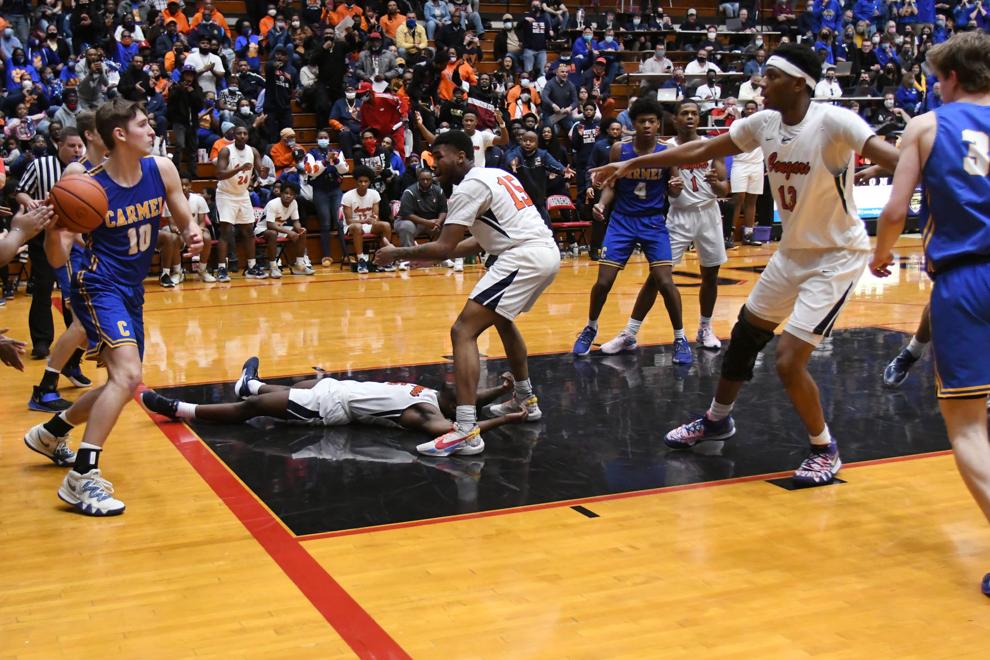 032121-spt-bbk-ws_12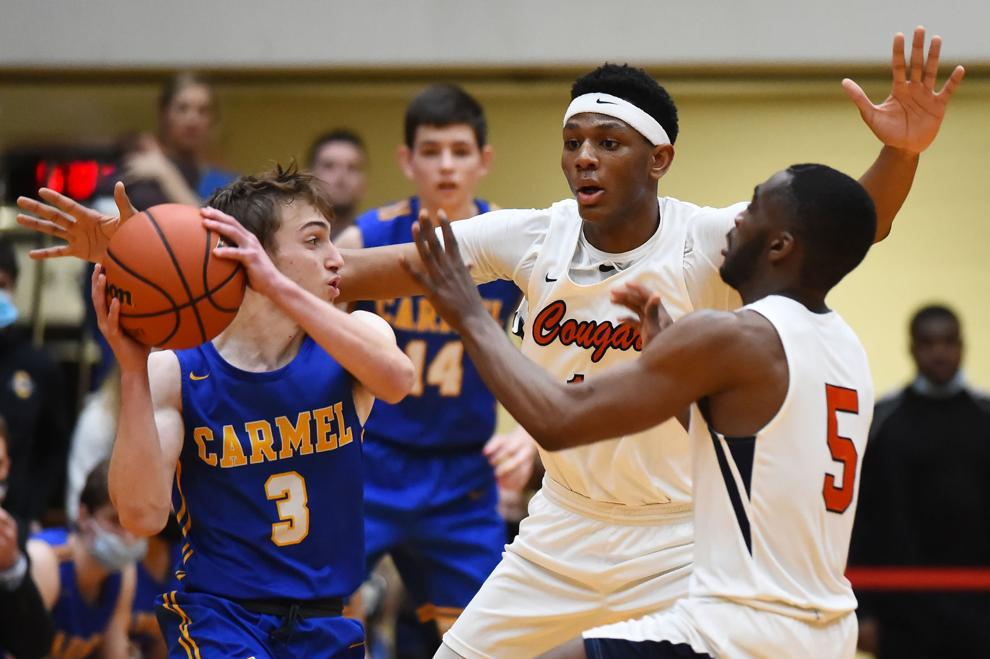 032121-spt-bbk-ws_11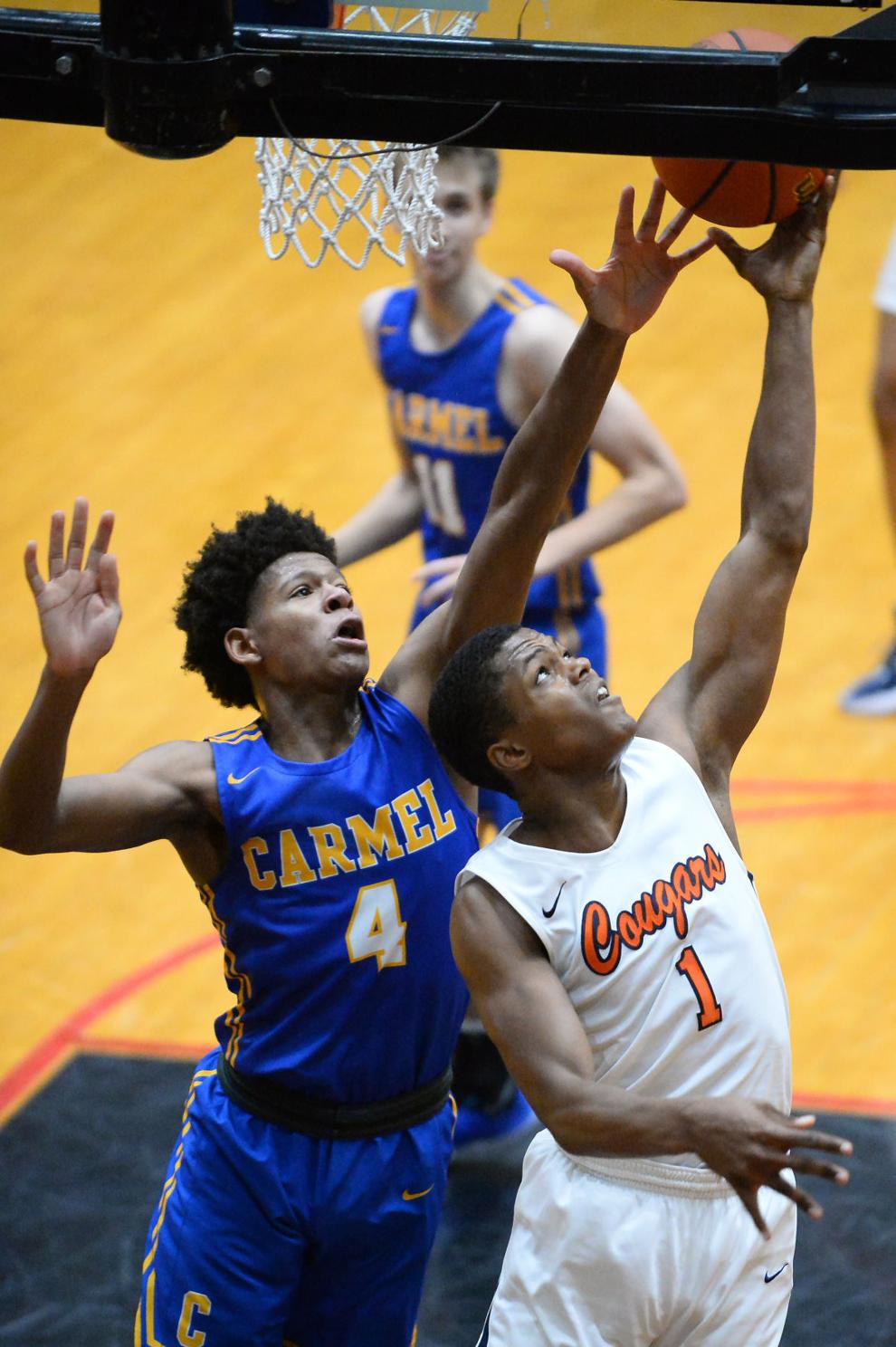 032121-spt-bbk-ws_9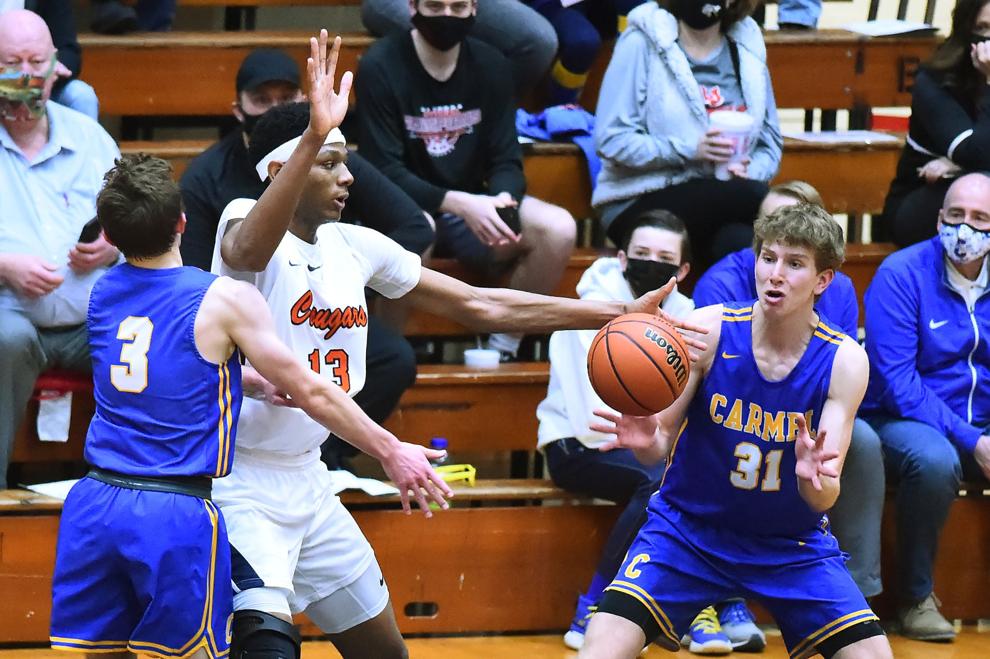 032121-spt-bbk-ws_13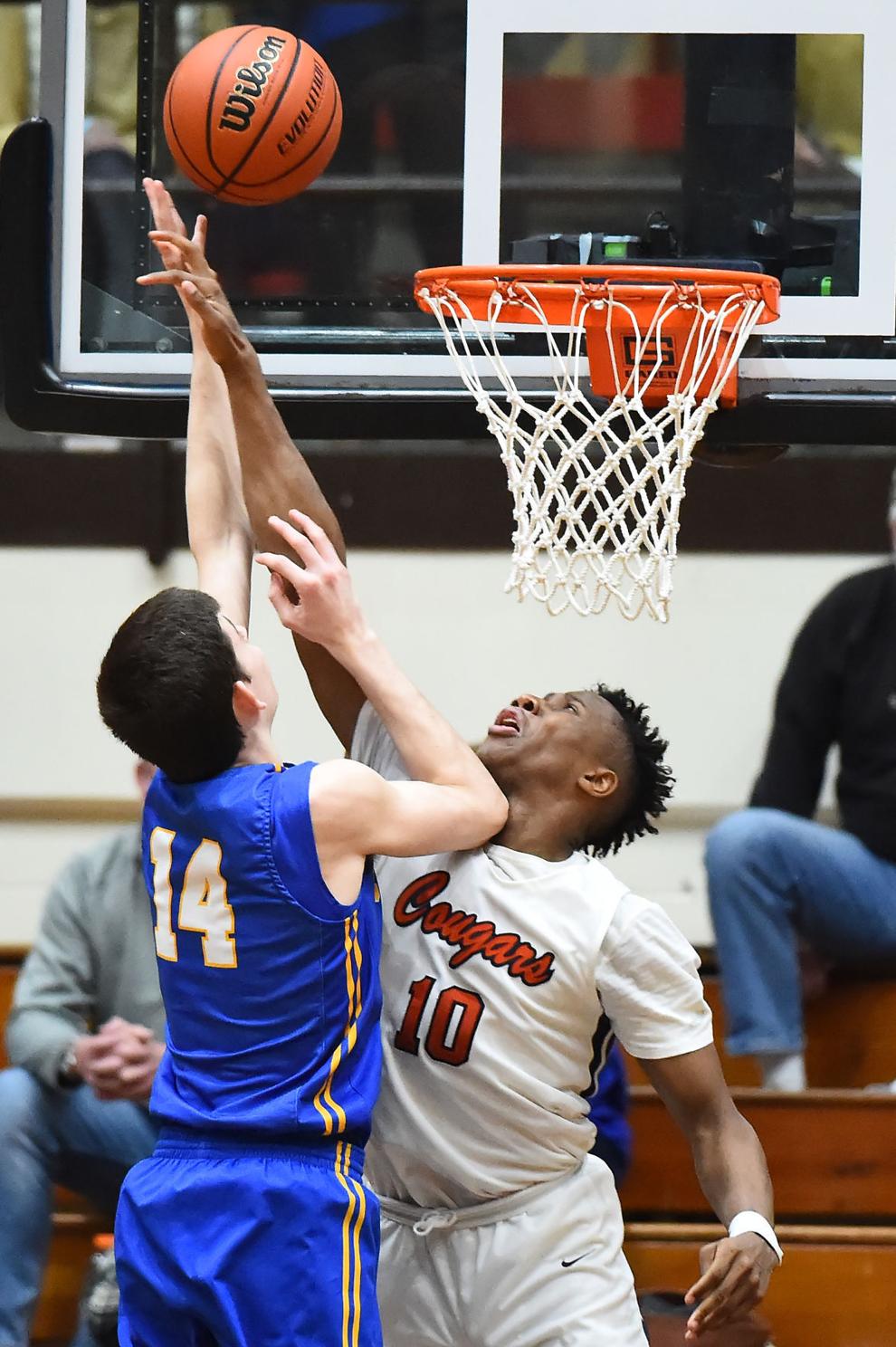 032121-spt-bbk-ws_6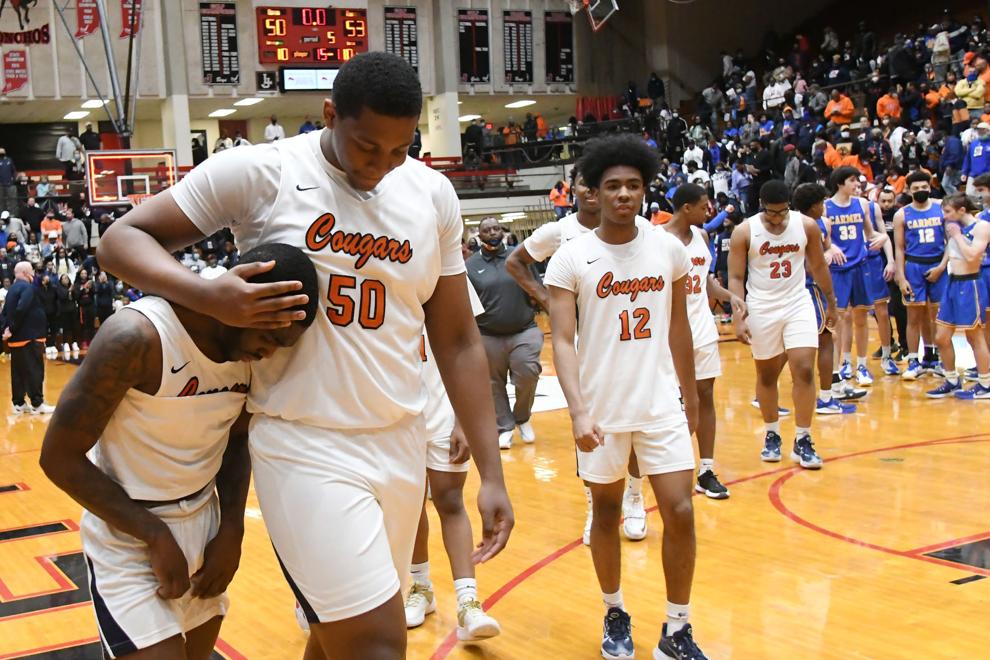 032121-spt-bbk-ws_8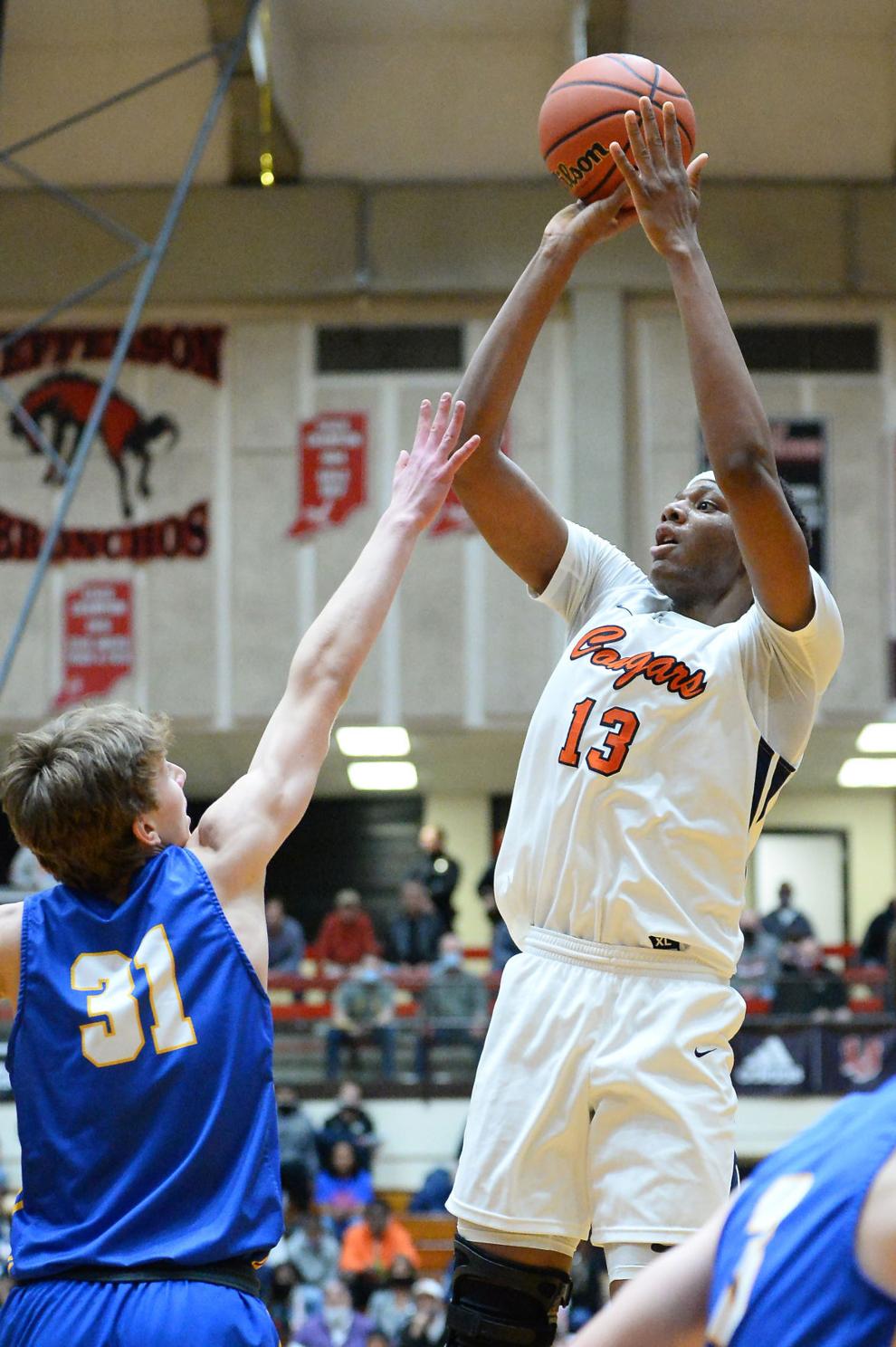 032121-spt-bbk-ws_7
032121-spt-bbk-ws_10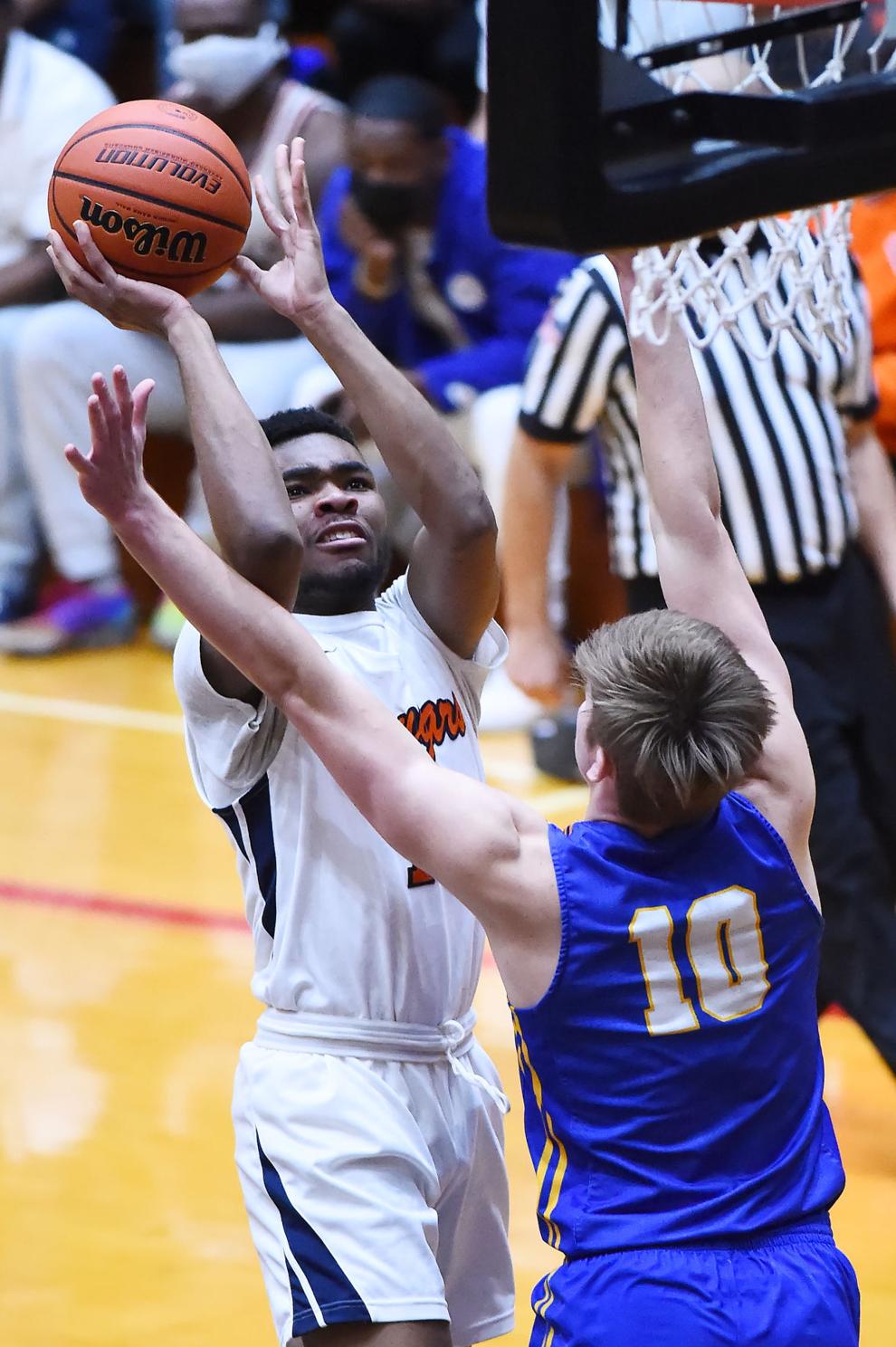 032121-spt-bbk-ws_3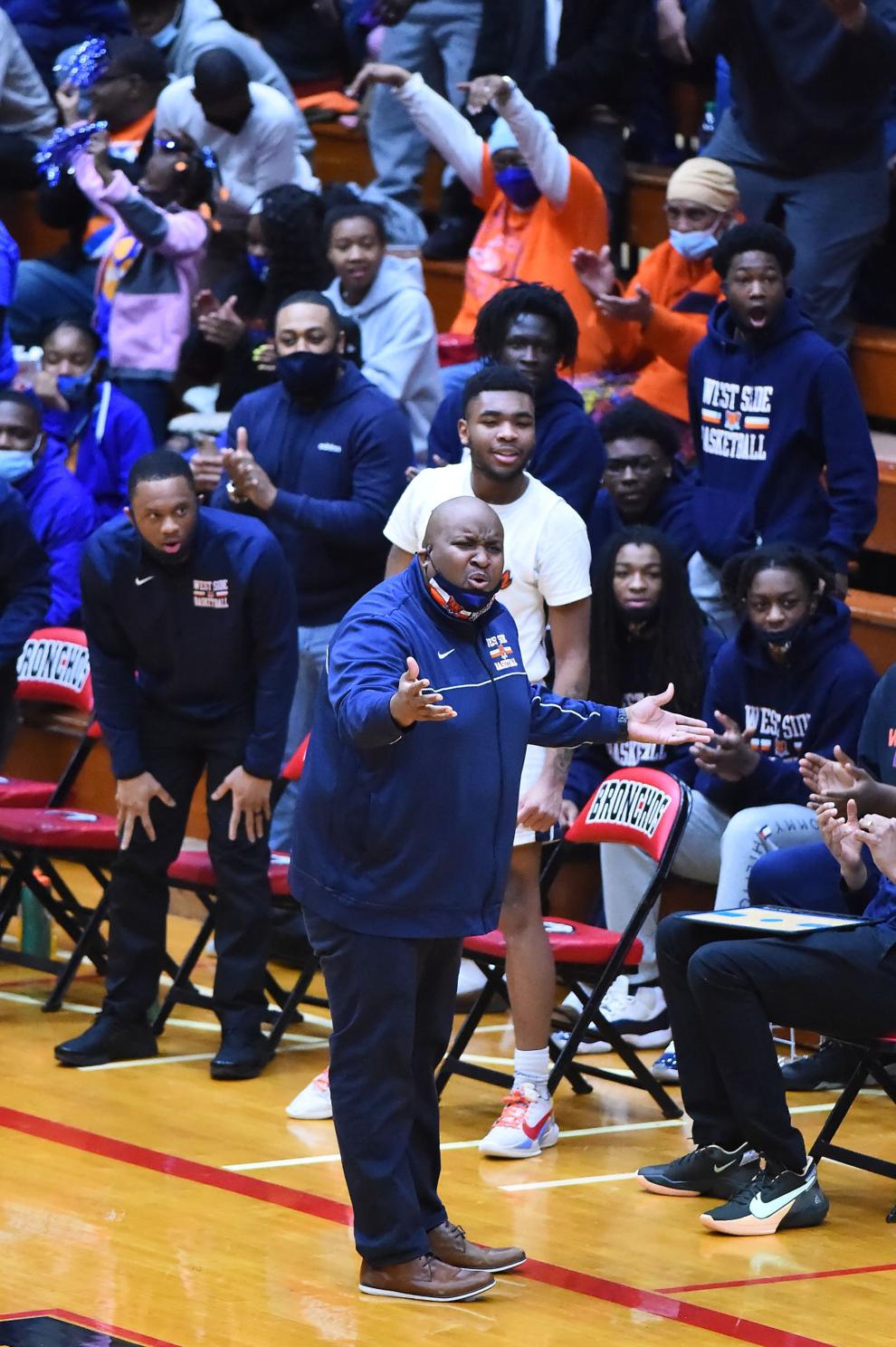 032121-spt-bbk-ws_2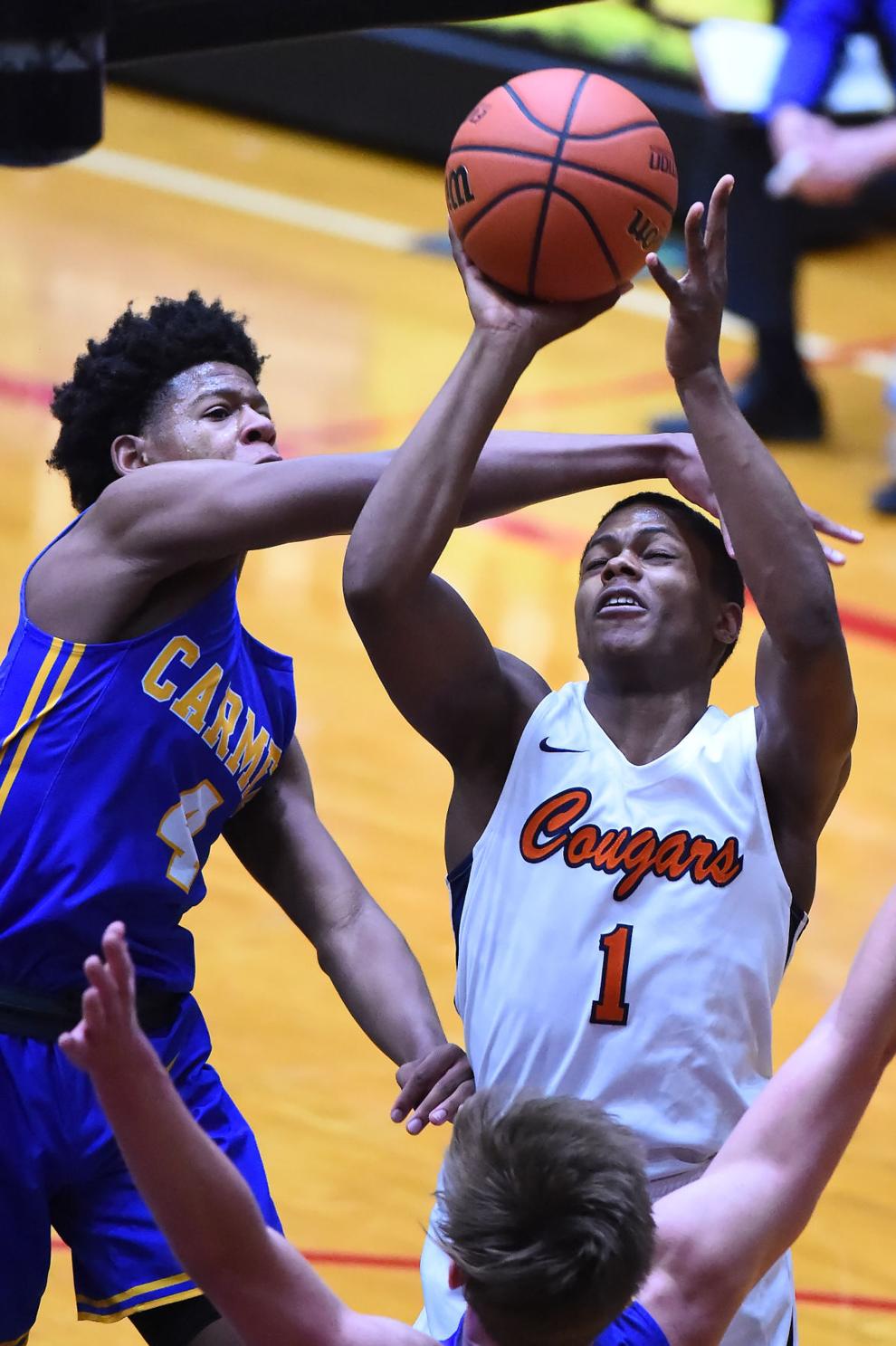 032121-spt-bbk-ws_4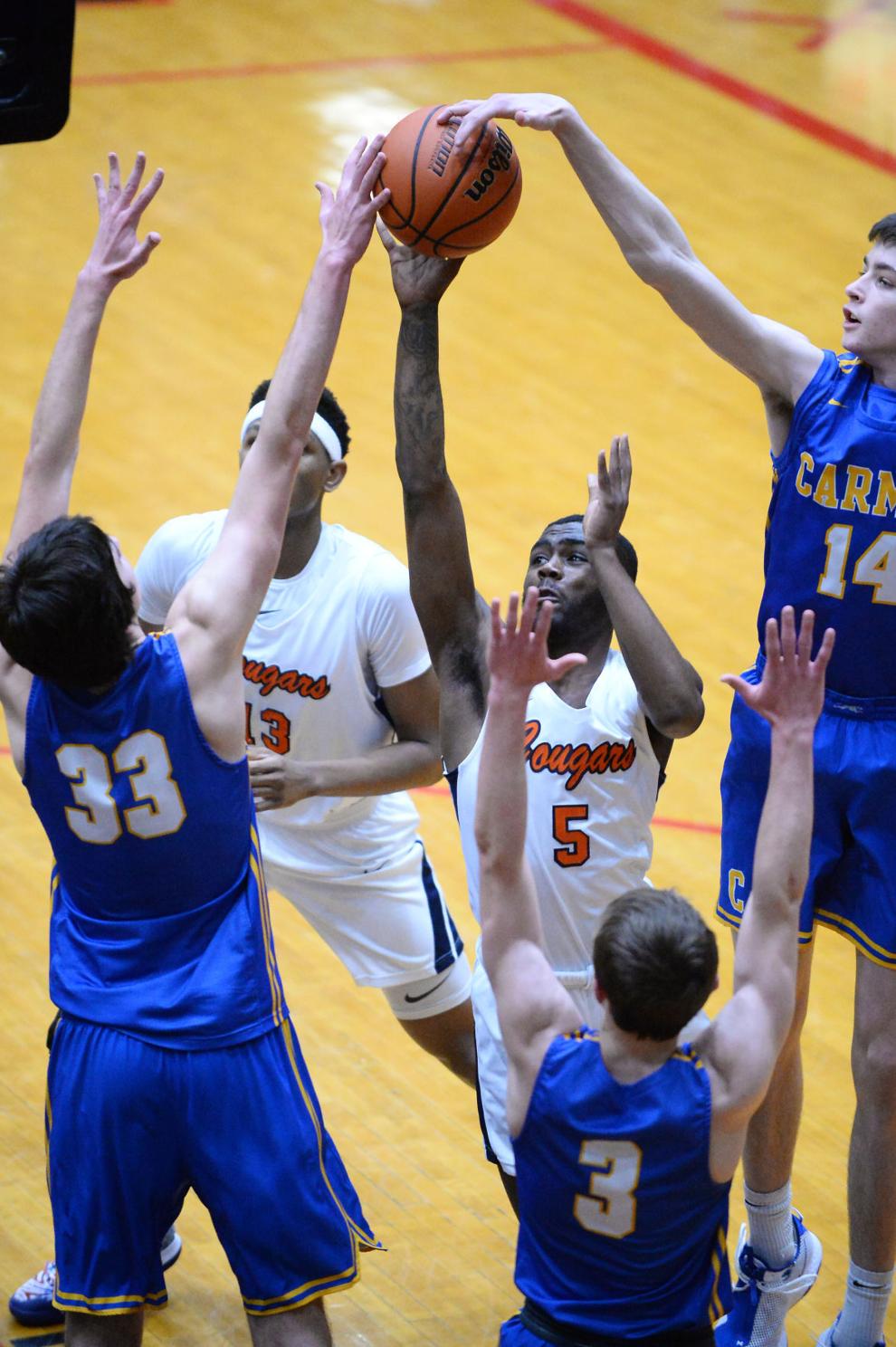 032121-spt-bbk-ws_5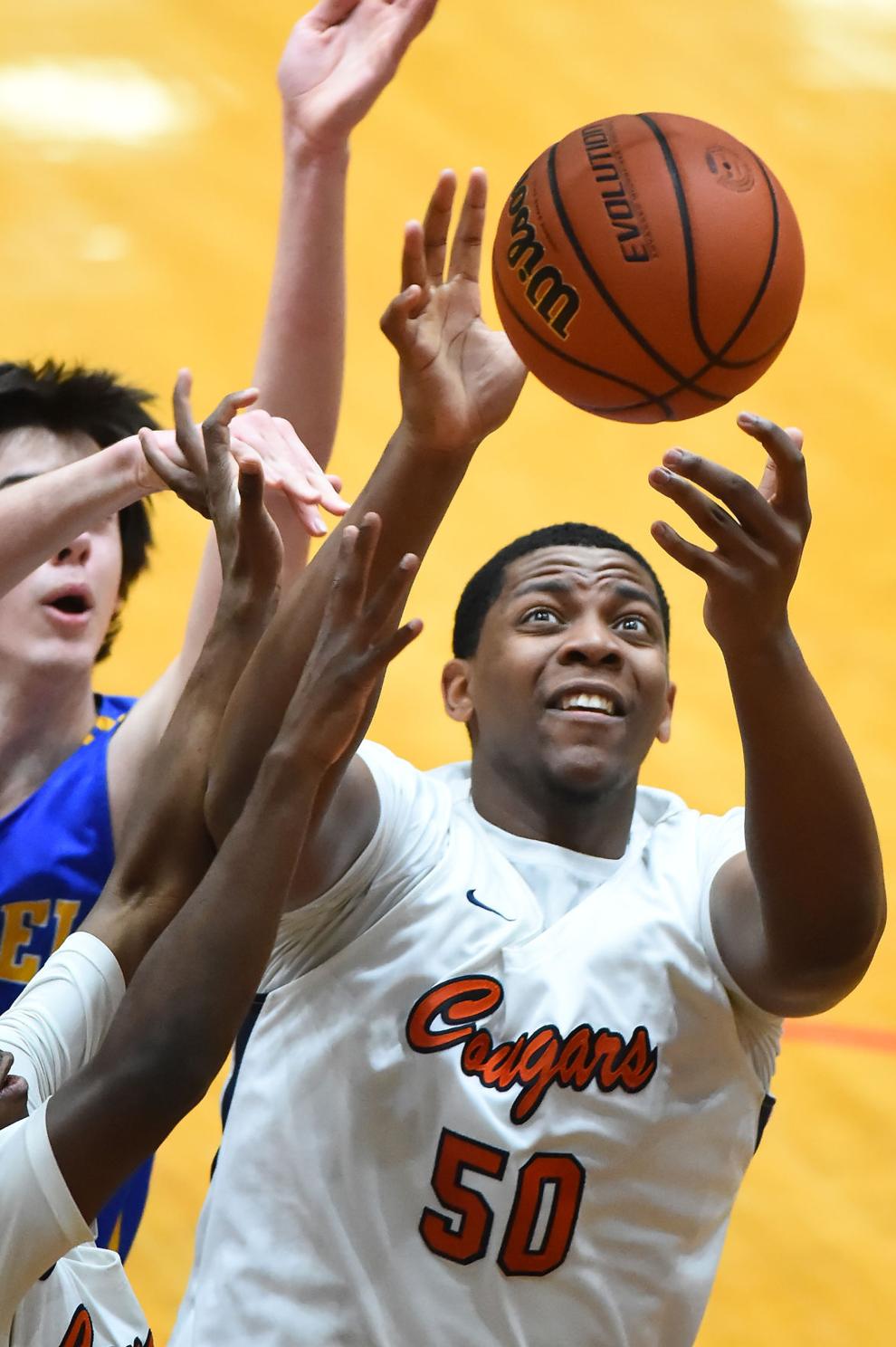 032121-spt-bbk-ws_1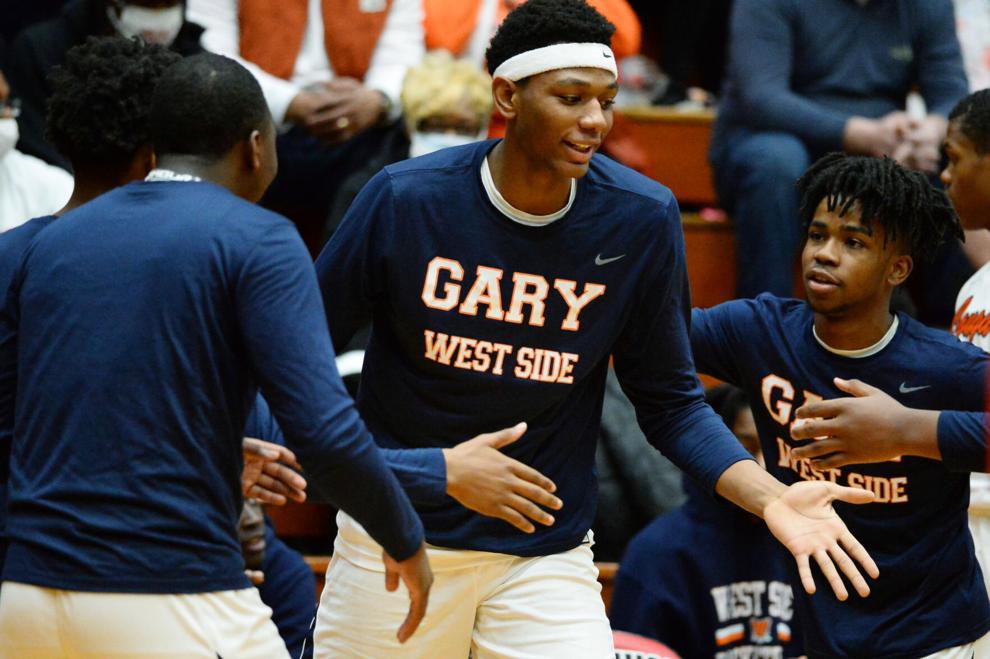 Gallery