Every so often, Marquette Catholic girls basketball coach Katie Collignon hears a booming bass or baritone on the other side of the scorer's table and it gives her pause. It's a reminder that she's an exception in girls basketball.
Collignon said she isn't a screamer, in part due to philosophical preferences and in part because her voice doesn't carry like many male colleagues'. The third-year Blazers coach has high-level basketball experience as a former player at Ferris State, a Division II school in Michigan, and an assistant at Valparaiso University. Since moving to the high school ranks as coach and athletic director at Marquette Catholic, Collignon has noticed a trend: Men dominate the Region's girls basketball head coaching roster.
Among 42 girls basketball head coaches in Northwest Indiana to finish the season with IHSAA teams, only 12 were women. This isn't a trend specific to the Region, however. In Indiana overall, women held 104 of 404 head coaching positions, according to prep sports guru John Harrell's website.
When Collignon leads her 26-2, defending state champion Blazers against Vincennes Rivet in Saturday's Class 1A title game, she'll be one of three female head coaches at the four-class state tournament. Relative to the state-wide coaching split of men versus women, that's a step up.
"I don't know what the reason is behind this, but it's obvious," Collignon said. "I was thinking of teams we played this year; I think I might have shook hands with three females in like a 23- to 25-game season, which is kind of sad and kind of strange."
It didn't used to be this way
Men taking to girls basketball rarely used to happen, according to Valparaiso coach Candy Wilson. At one point, Wilson said, men holding over 70 percent of local head coaching positions would have been unheard of.
Wilson played under Jack Campbell at Chesterton in the 1980s. After over a decade as the head coach at Boone Grove, Wilson moved to Valparaiso as a sort of coach-in-waiting for one season before taking over the program in 2014.
When Wilson played, she said the vast majority of head coaches were women. Men didn't show much interest in girls basketball and often didn't take it seriously, according to Wilson. Campbell, who just finished his 31st year at Chesterton's helm, said former Crown Point coach Tom May and former West Side coach Rod Fisher were among the trendsetters who directly preceded him.
While Wilson said she believes female representation could be better, she also suggested the vast increase in men's interest in coaching girls teams represents a step forward.
"I don't think it was taken as seriously before the '80s," Wilson said. "In a man's world, it kind of legitimized it a little more when men came in."
That interest comes from a variety of sources, according to coaches. Campbell said that as the quality of girls basketball has improved, more potential candidates want to coach. It doesn't hurt that pay for girls head coaching positions has increased to where it's even with boys positions, according to Campbell. As a result, more men apply than in the past.
"I think they just thought it was easy money, or easier money, in my opinion," Morton athletic director Deb Lueken said. "It's interesting, that double standard, because men can coach girls, but it's a lot more challenging to hire a woman for a male's position."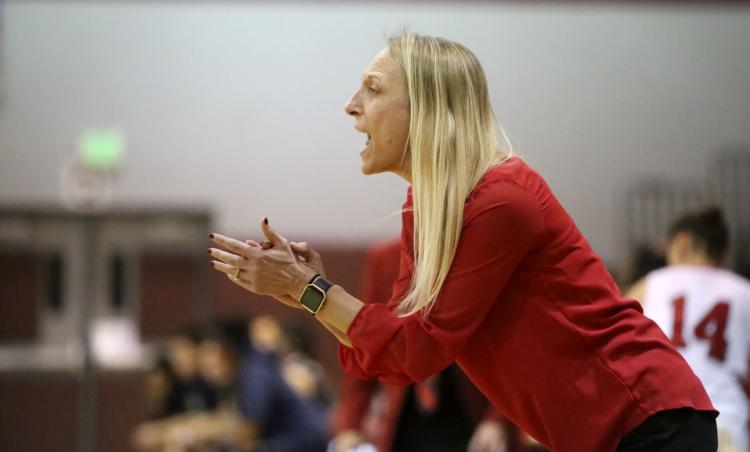 What factors could depress female interest?
Lowell coach Kelly Chavez recently completed her third year with the Red Devils and is the only female coach in the Northwest Crossroads Conference.
When Chavez isn't running practice or offseason camps, she's in Lowell's office as a counselor or caring for her three children. Her youngest faces daily challenges due to diabetes and requires extra care. Chavez acknowledged that the daunting task of working full-time and caring for children makes head coaching jobs less attractive.
"I think that might scare some people off, thinking that they can't juggle both," Chavez said. "It's a passion for the game that I know a lot of women coaches have out there, and they just have to trust that the balance is there. … It can all be done."
Coaches interviewed for this story emphasized that the job is a 24-7-365 commitment. The advent of technology may help teams better prepare for opponents, but it means opponents will always be ready to take advantage if coaches don't spend hours upon hours preparing. That means long days and nights in front of computer screens grinding through hundreds of possessions on video websites like Hudl and pouring over advanced statistics collected and parsed in-house.
On top of that, Wilson said IHSAA rules allow two full-squad practices per week after spring break and that she practically lives at the gym. If coaches don't stay on top of every last duty, the consequences can be greater than in the past: Wilson said she thinks social media adds pressure as it simultaneously stokes interest in high school sports.
Wilson and Lake Station coach Kristy Hite said they're lucky they don't have children and therefore don't have as much outside responsibility as some of their counterparts. Bowman Academy coach O'Keisha Howard resigned in December due to her preference to spend more time with her family. Campbell joked that he has "no life" outside of coaching.
"If you're gonna be a mother, that's pretty tough to do," Wilson said. "I don't know how people do it. It's got to be hard enough being a man and having a family and do that, let alone be a mother and try to do it. It must be nearly impossible."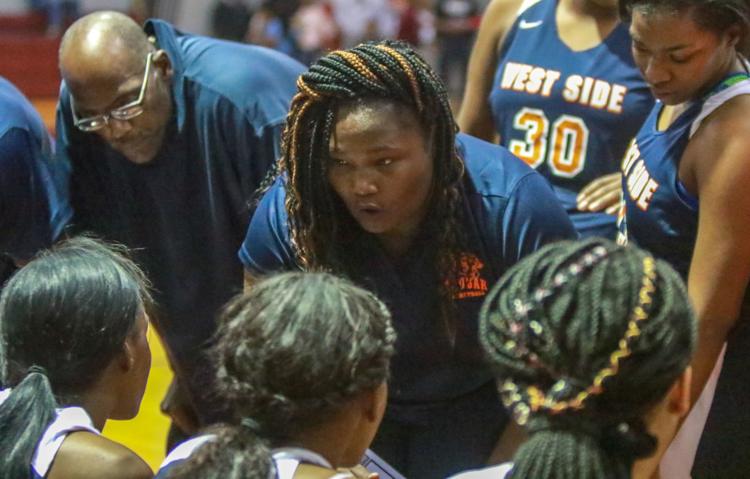 The darker side
While it follows that schools will hire the best candidate whenever possible, some people interviewed for this story feel biases convince athletic directors that men are more qualified than women with the same resumes.
"Unfortunately, people still believe men can do a better job than women, especially when it comes to sports," Merrillville coach Amy Govert wrote in an email. "I don't think it's ever going to be even in terms of men and women coaching."
One administrator surveyed said politics get in the way during hiring processes and sometimes keep women from getting jobs. Many schools use search committees when selecting new coaches, and athletic directors don't always have total control.
Collignon and Lueken both noted that most athletic directors are men, too. Most coaches made it clear they aren't sure if women are being passed up for jobs in favor of equally or lesser-qualified men, but others pointed out the supply of female assistant coaches isn't especially short.
With no analog to the NFL's Rooney Rule — which requires teams to interview ethnic minorities for head coaching and senior football operations openings — in the IHSAA, coaches could think of no clear way to improve the disparity.
West Side coach Shanee' Butler said such a rule wouldn't make sense for high school, and Lueken said many schools that are shorter on resources don't receive many applications in the first place. If a small handful of candidates applied for a job and none were women, a school would be stuck.
"If you're in a suburban school, you might have a few more applicants due to the fact that maybe people shy away from Hammond," Lueken said. "Facilities sometimes are an issue. You go to some of these schools with fieldhouses, and the facilities are better, better weight-training facilities — it's hard to compete against."
Coaches agreed that it's important to show young female athletes that they can pursue careers in sports, specifically coaching. In many cases, female coaches have lived what their student-athletes are going through.
Marquette Catholic senior forward Sophia Nolan said Collignon's college experience helped her and twin sister Emma navigate the recruitment process before the pair landed on St. John's.
Emma Nolan said Collignon's presence inspires players and "gives you hope." In Butler's case, the West Side coach said it helps that she comes from a similar background to many of her players. Butler said she's the first of her mother's eight children to get a high school degree, and she went on to play in college and obtain two degrees. She was in her players' positions once, and she feels her professional success shows her Cougars what they can do if they put in the work.
"With anything, when these young ladies are able to see that there are young women out there that are able to coach, to have a successful life, it helps them out and gives them that hope that you can be whatever it is that you want to be," Butler said. "Just to be an African-American woman and say that I have two degrees, … that's important to me, because it just solidifies and shows these girls that there are strong women out here, and they can be just as strong."