INDIANAPOLIS — For the second straight year, Marquette Catholic approached the on-court dais at Bankers Life Fieldhouse with all its goals accomplished.
Just before, the Blazers' five senior starters shared a group hug, all wearing wide smiles. Senior forwards Emma and Sophia Nolan flashed heart-shaped hand signs to the Marquette crowd, and the Blazers surrounded coach Katie Collignon for a team-wide dance-off.
Yet when LaPorte athletic director Ed Gilliland presented the Blazers with the Indiana-shaped championship plaque following their 57-36 Class A state title victory over Vincennes Rivet, they noticed something odd.
Somewhere along the way, officials confused the Class 4A hardware with the Class A version meant for Marquette. The mix-up symbolized the Blazers' outsized mark their senior class left and the dominance they asserted over Class A the last two seasons with an aggregate 54-4 record.
"Even though our first year, yeah we got everyone's best game, but your second year, everyone's coming for you," senior guard Morgan Crook said. "They know that you're the state champions. They know that you have the biggest target on your back in the state.
"I think to say that you can do it two times in a row with all that pressure and everyone calling you overrated, or, 'You won last year, but you're not gonna get it again. It's too hard.' Taking all that pressure and just putting work in … that says a lot for this team. It says a lot for our grit."
Many of Marquette's seniors played big minutes all four years, a relative rarity. While the St. John's-bound Nolans finished their careers as the two most prolific scorers in school history, Collignon said the Blazers' depth of experience and confidence made for an ideal supporting cast.
Crook shot 36 percent from 3 this season and provided tenacious on-ball defense. Point guard Emmery Joseph posted a 3-to-1 assist-to-turnover ratio, and Claire Salyer provided another capable scorer and ball-handler. All three made key contributions early on Saturday as the Blazers pulled away in the first half.
"In a press release about a week ago, I said we have a lot of silent MVP's," Collignon said. "Maybe they don't show up in the stat sheets. They're not gonna be in the paper. They're not gonna (have) their picture in the paper. But without them, we wouldn't be here. … Without that, you don't win championships. You don't win one, and you definitely don't win two."
The Nolans, Crook, Joseph and Salyer spent the last minute of play lined up together on the bench as the final seconds of their high schools careers ticked away. While the Nolans should share the same locker room for at least four more years, their fellow seniors won't. The way Crook put it, the "whirlwind of emotions" set in as she realized she had played her final game with her "favorite people in the world."
Ending with another state title won't be a bad final memory to look back on.
"There's nothing better than to end it like this," Emma Nolan said. "It was just a blessing to be able to play with these girls and have Coach (Collignon) coach us. I'm glad we finished the way we did."
Marquette Catholic vs. Vincennes Rivet in Class A championship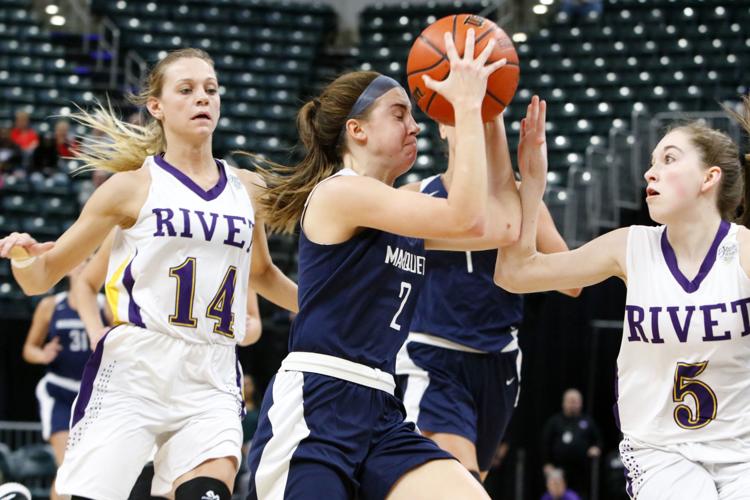 Marquette Catholic vs. Vincennes Rivet in Class A championship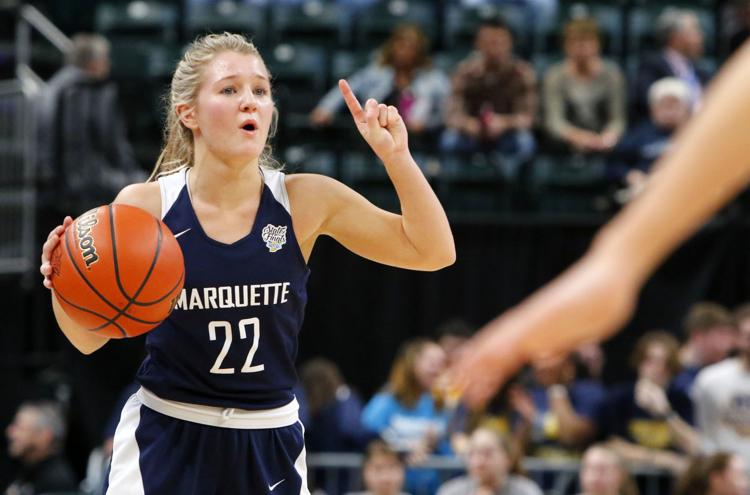 Marquette Catholic vs. Vincennes Rivet in Class A championship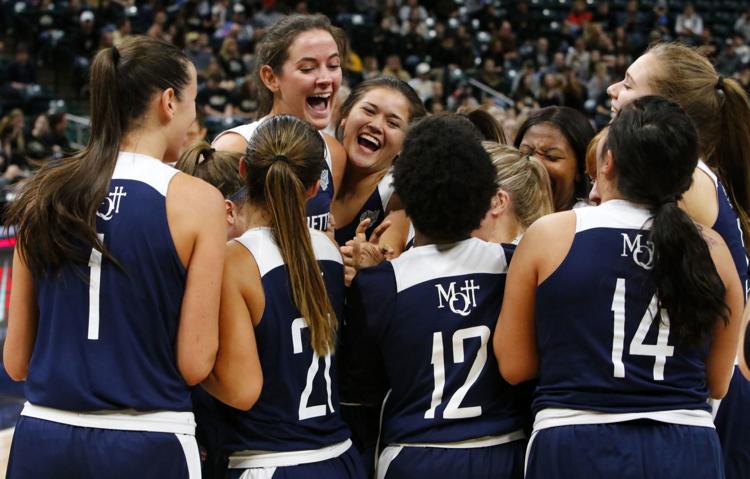 Marquette Catholic vs. Vincennes Rivet in Class A championship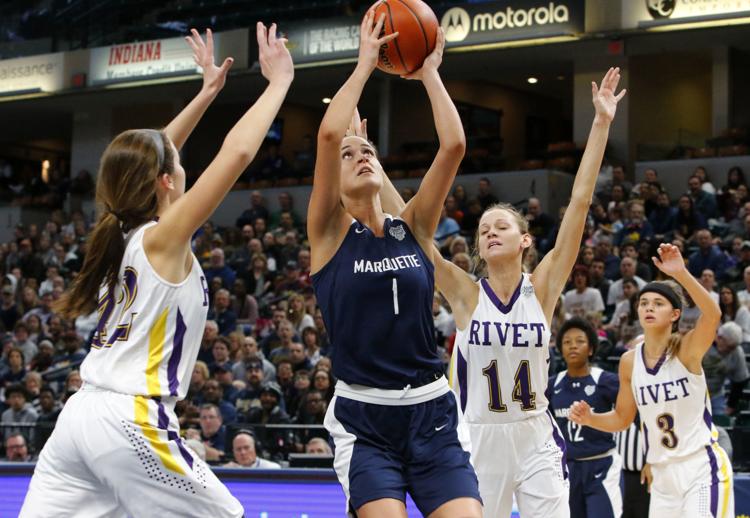 Marquette Catholic vs. Vincennes Rivet in Class A championship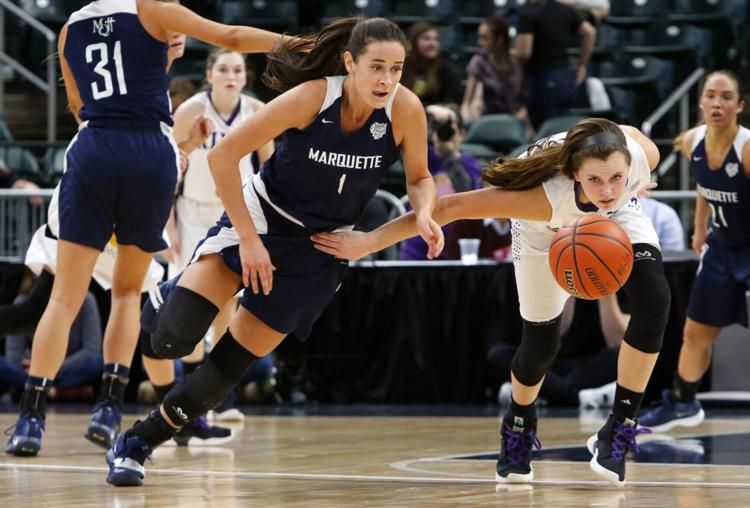 Marquette Catholic vs. Vincennes Rivet in Class A championship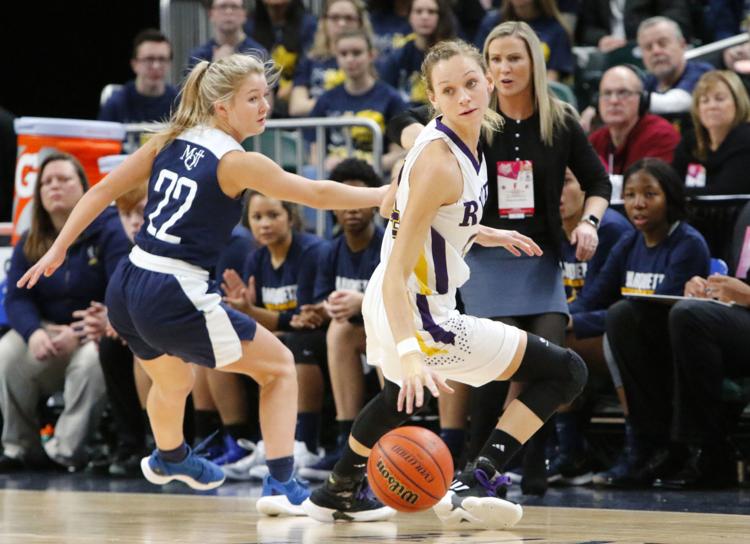 Marquette Catholic vs. Vincennes Rivet in Class A championship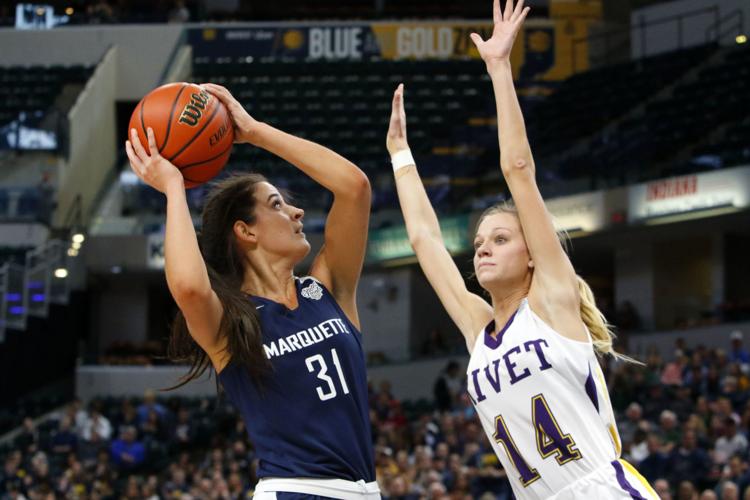 Marquette Catholic vs. Vincennes Rivet in Class A championship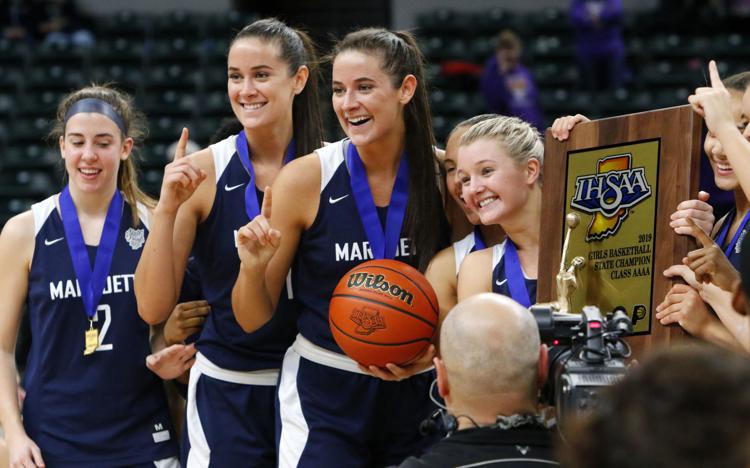 Marquette Catholic vs. Vincennes Rivet in Class A championship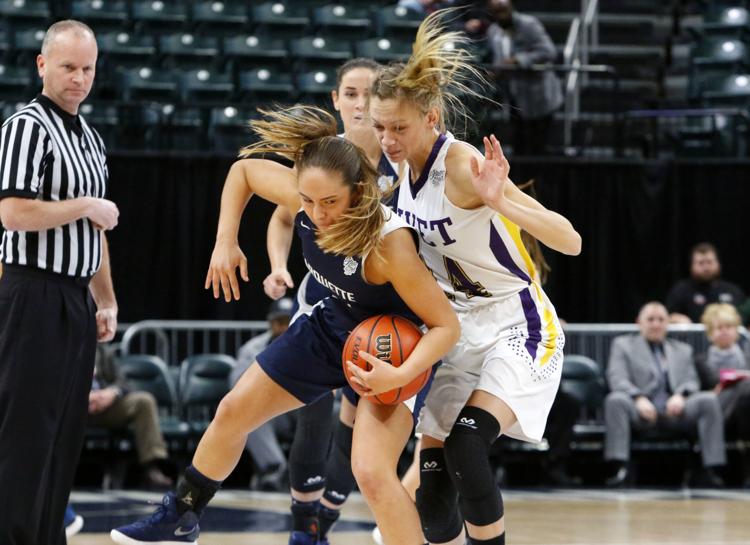 Marquette Catholic vs. Vincennes Rivet in Class A championship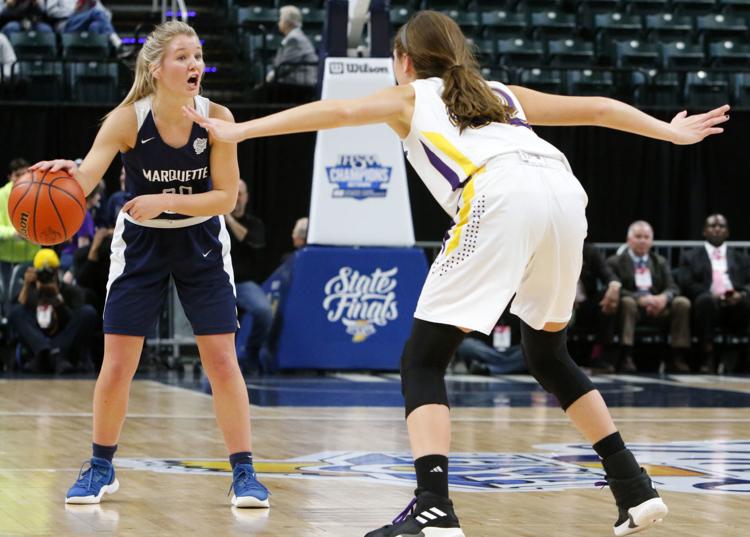 Marquette Catholic vs. Vincennes Rivet in Class A championship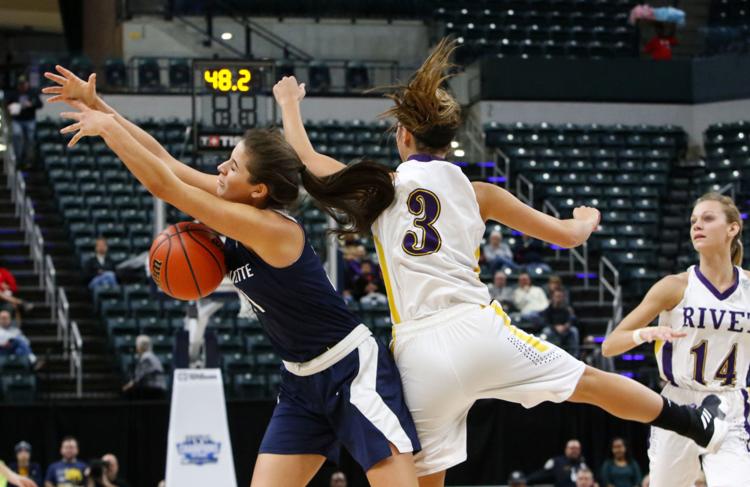 Marquette Catholic vs. Vincennes Rivet in Class A championship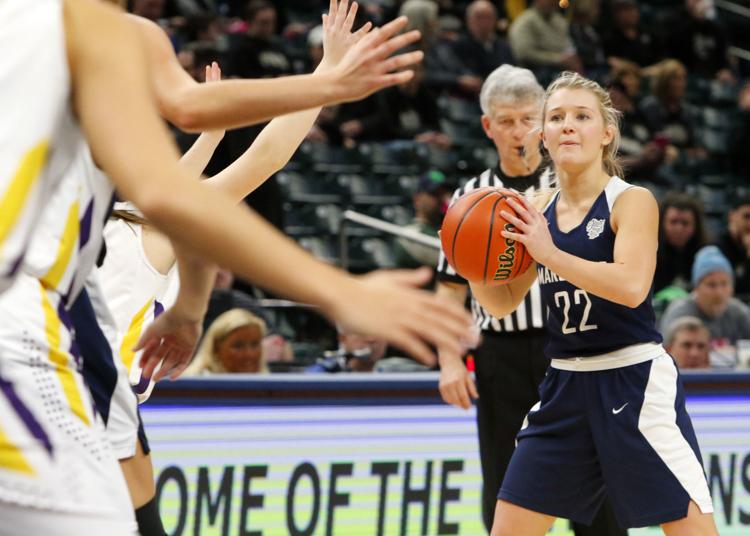 Marquette Catholic vs. Vincennes Rivet in Class A championship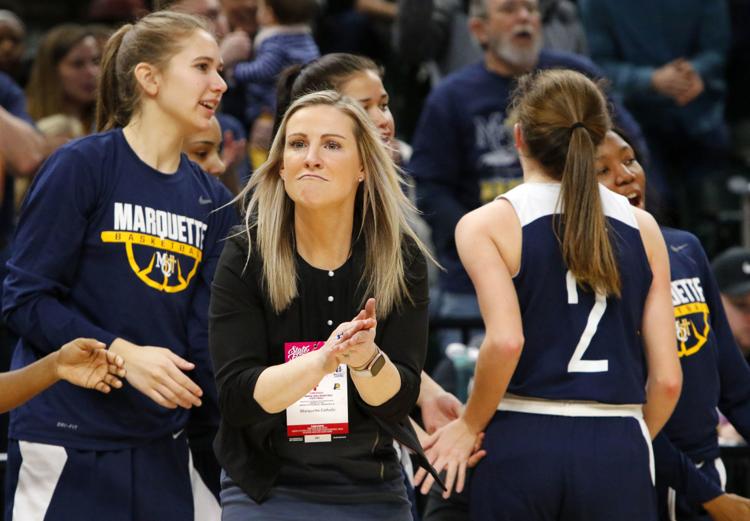 Marquette Catholic vs. Vincennes Rivet in Class A championship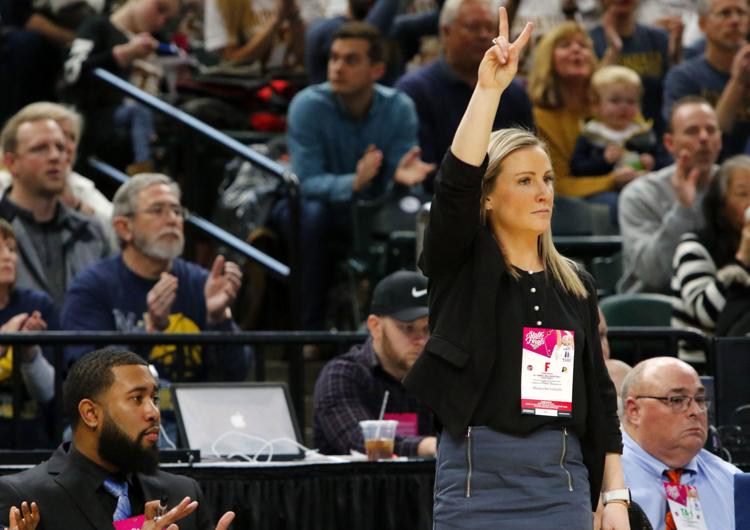 Marquette Catholic vs. Vincennes Rivet in Class A championship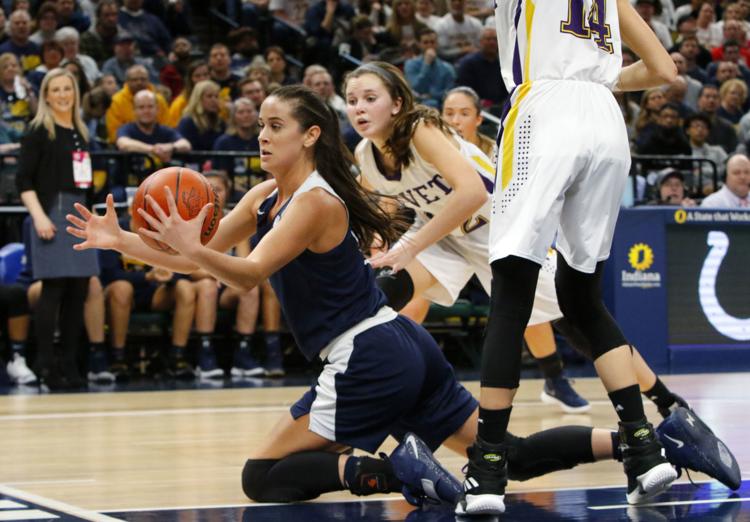 Marquette Catholic vs. Vincennes Rivet in Class A championship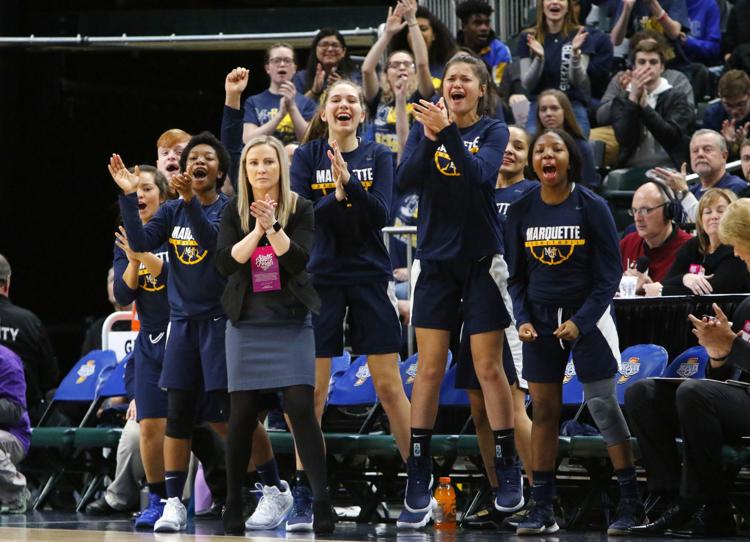 Marquette Catholic vs. Vincennes Rivet in Class A championship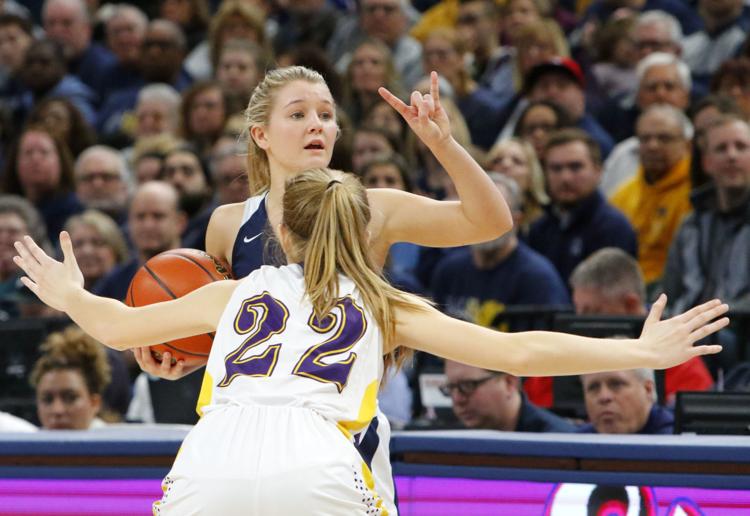 Marquette Catholic vs. Vincennes Rivet in Class A championship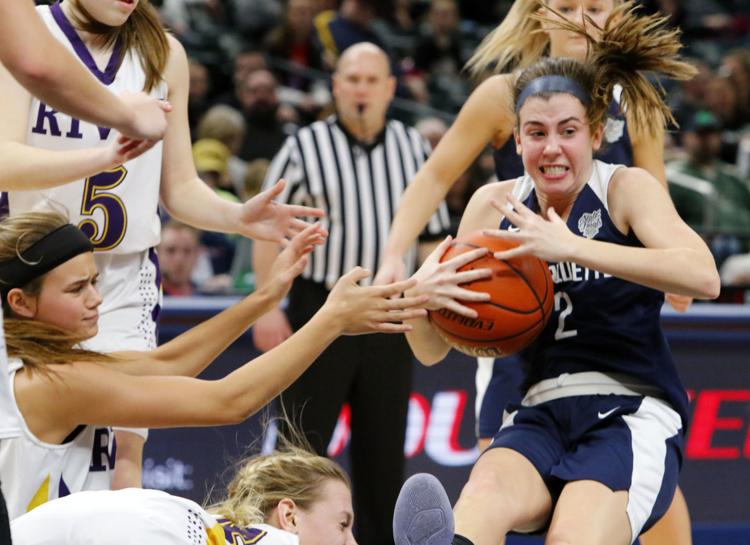 Marquette Catholic vs. Vincennes Rivet in Class A championship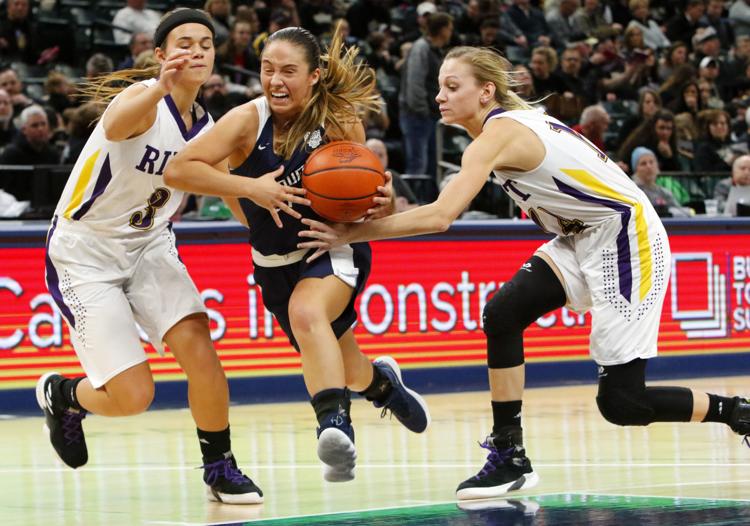 Marquette Catholic vs. Vincennes Rivet in Class A championship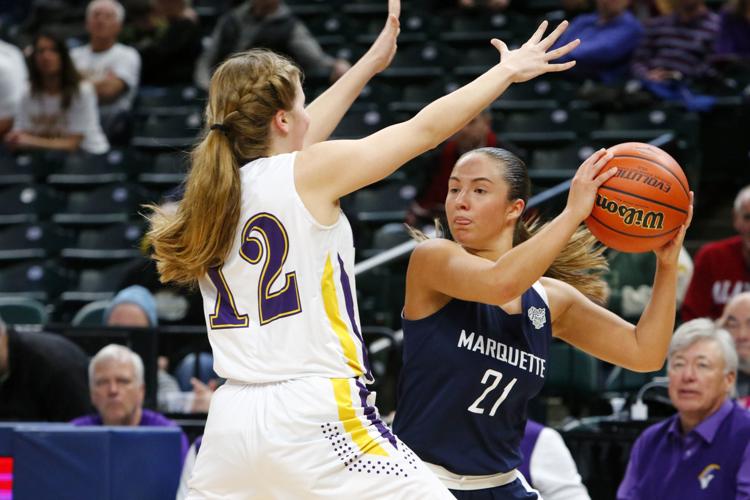 Marquette Catholic vs. Vincennes Rivet in Class A championship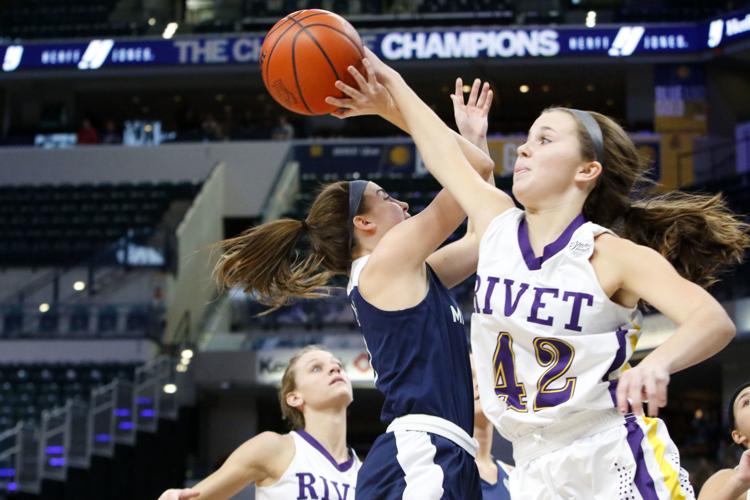 Marquette Catholic vs. Vincennes Rivet in Class A championship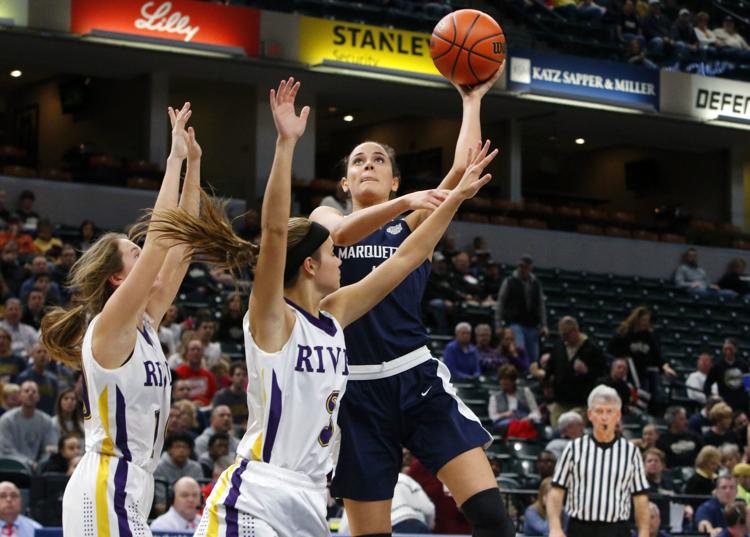 Marquette Catholic vs. Vincennes Rivet in Class A championship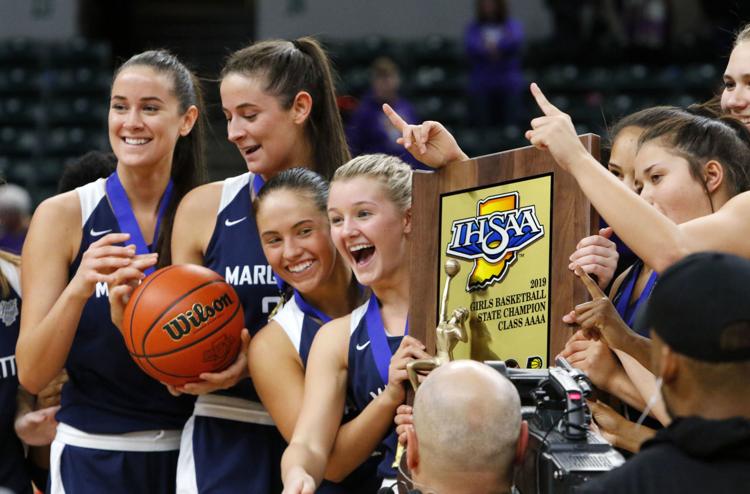 Marquette Catholic vs. Vincennes Rivet in Class A championship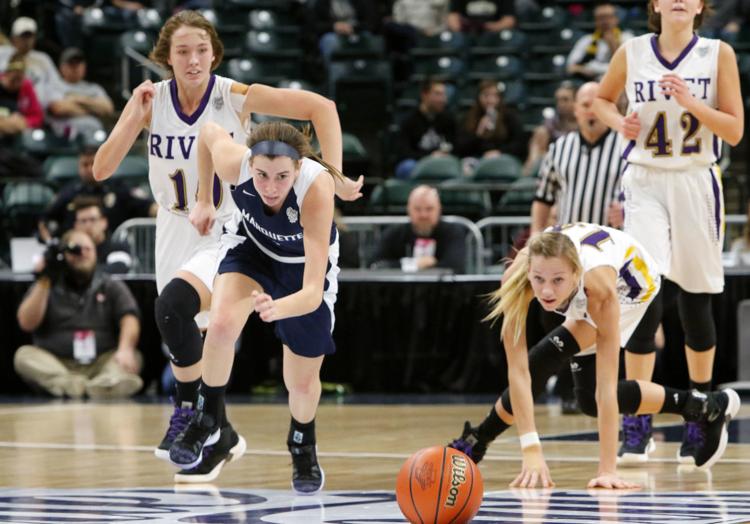 Marquette Catholic vs. Vincennes Rivet in Class A championship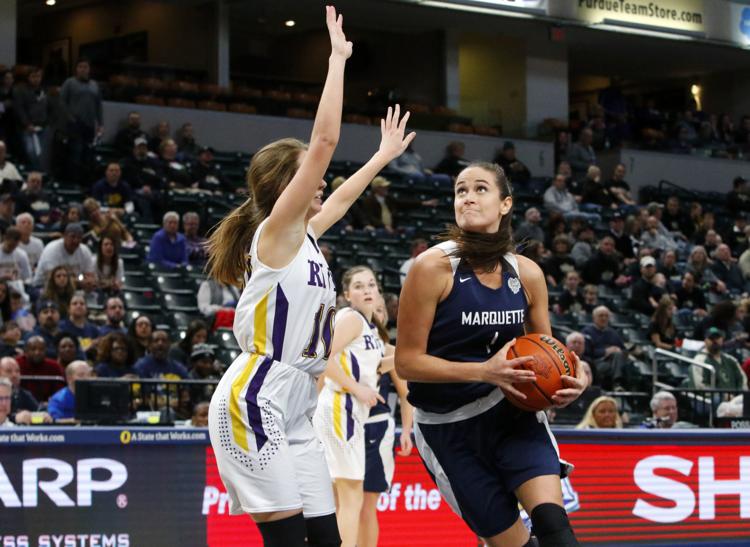 Marquette Catholic vs. Vincennes Rivet in Class A championship
Gallery: Marquette Catholic vs. Vincennes Rivet in Class A championship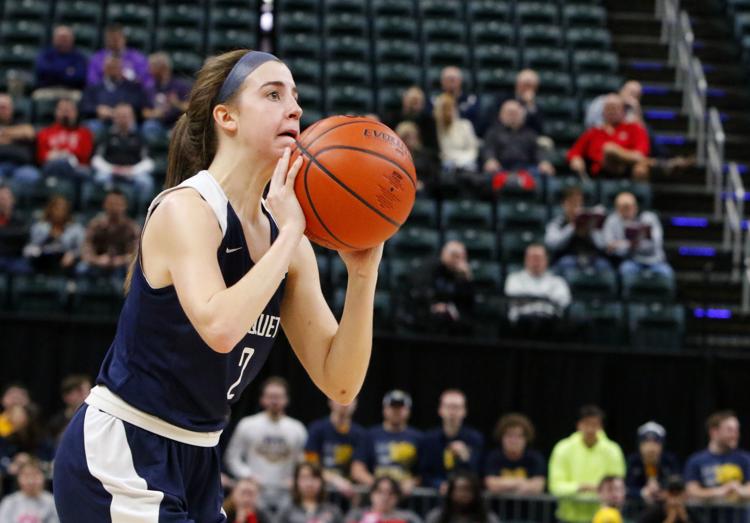 Gallery: Marquette Catholic vs. Vincennes Rivet in Class A championship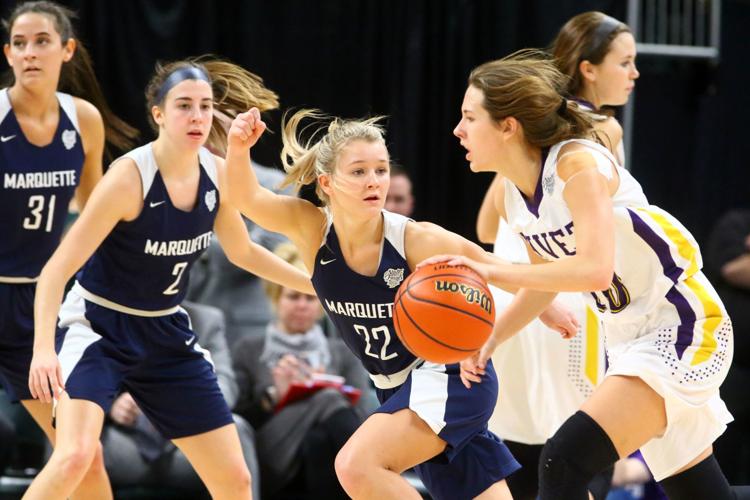 Gallery: Marquette Catholic vs. Vincennes Rivet in Class A championship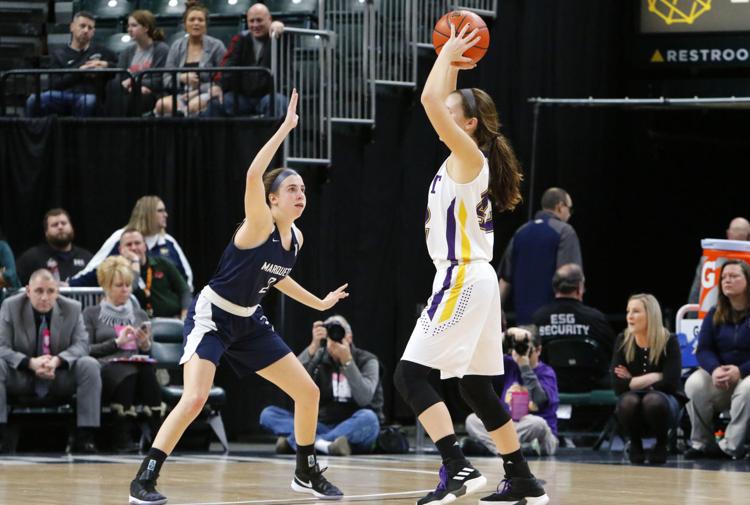 Gallery: Marquette Catholic vs. Vincennes Rivet in Class A championship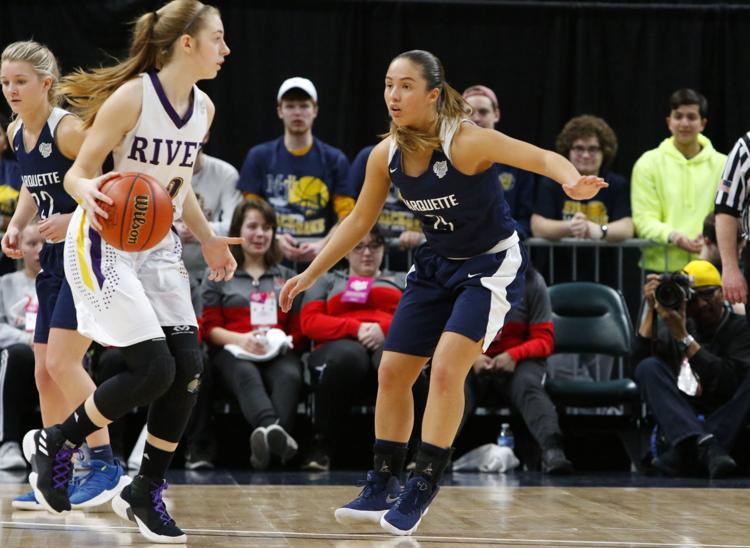 Gallery: Marquette Catholic vs. Vincennes Rivet in Class A championship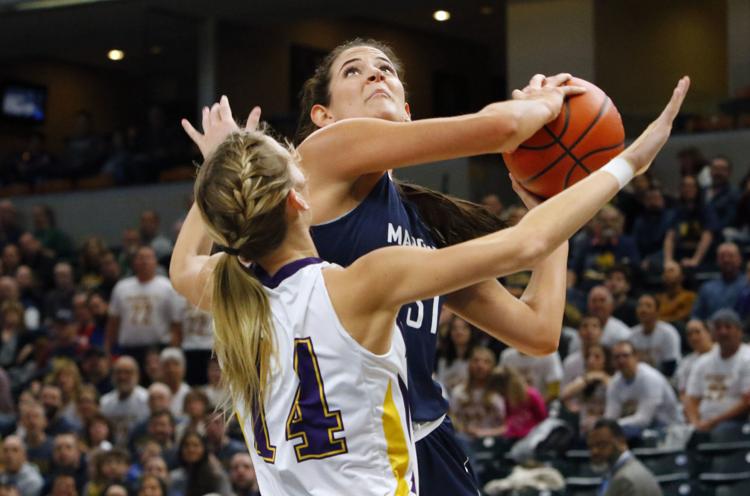 Gallery: Marquette Catholic vs. Vincennes Rivet in Class A championship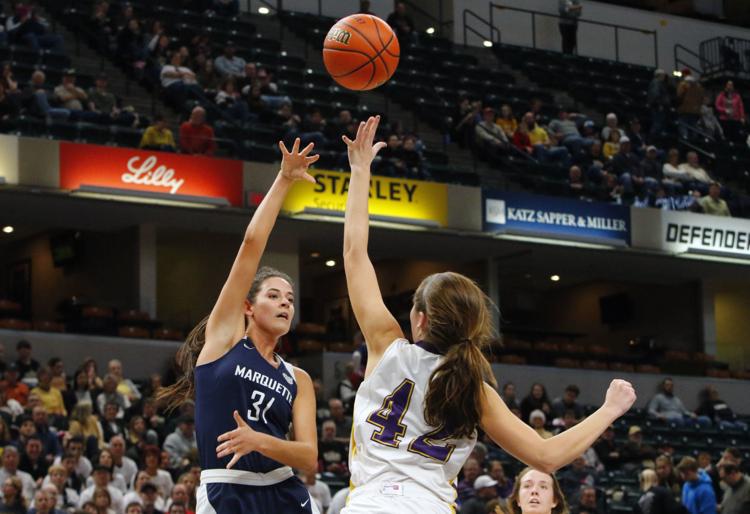 Gallery: Marquette Catholic vs. Vincennes Rivet in Class A championship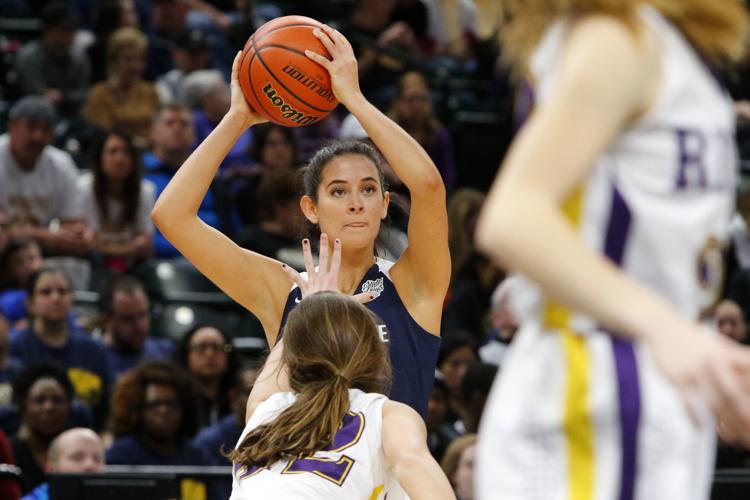 Gallery: Marquette Catholic vs. Vincennes Rivet in Class A championship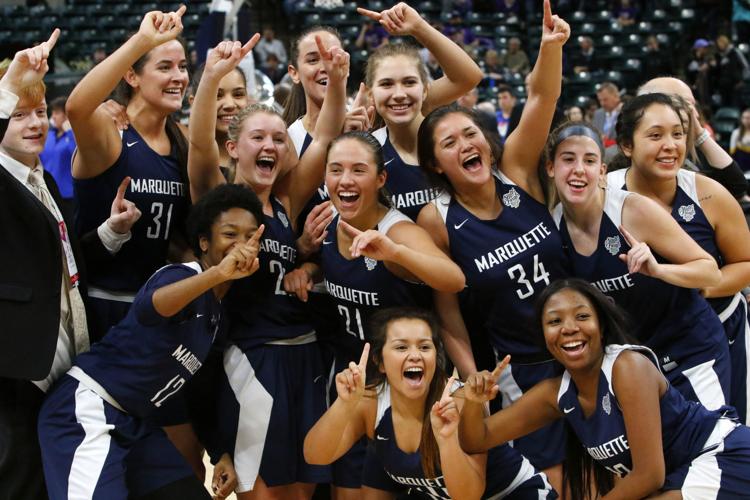 Gallery: Marquette Catholic vs. Vincennes Rivet in Class A championship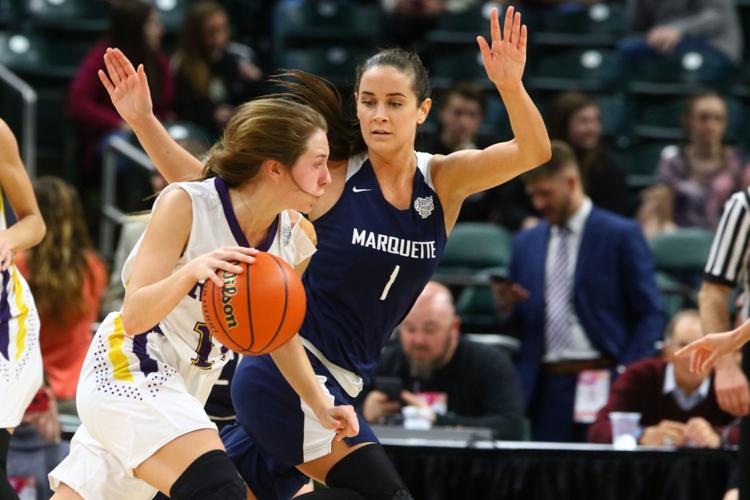 Gallery: Marquette Catholic vs. Vincennes Rivet in Class A championship
Gallery: Marquette Catholic vs. Vincennes Rivet in Class A championship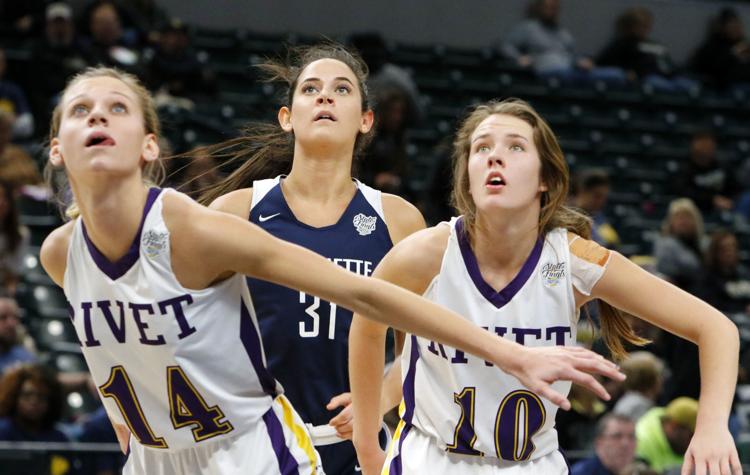 Gallery: Marquette Catholic vs. Vincennes Rivet in Class A championship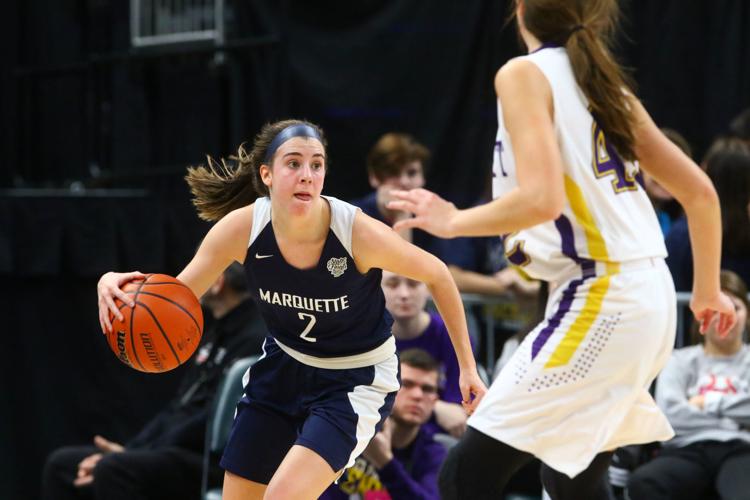 Gallery: Marquette Catholic vs. Vincennes Rivet in Class A championship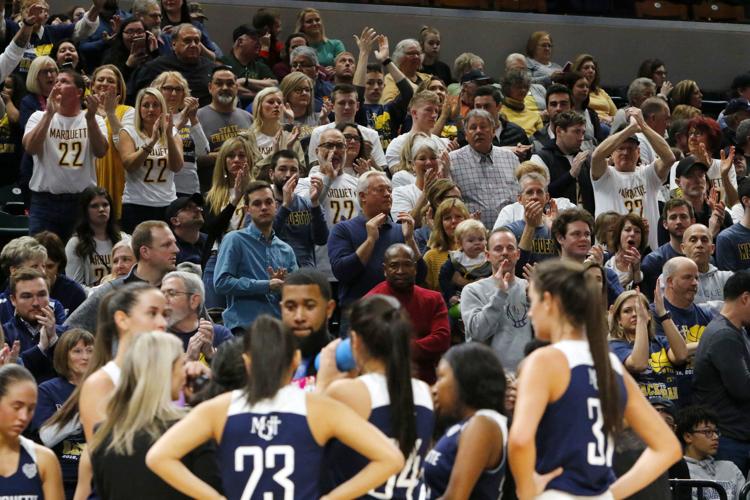 Gallery: Marquette Catholic vs. Vincennes Rivet in Class A championship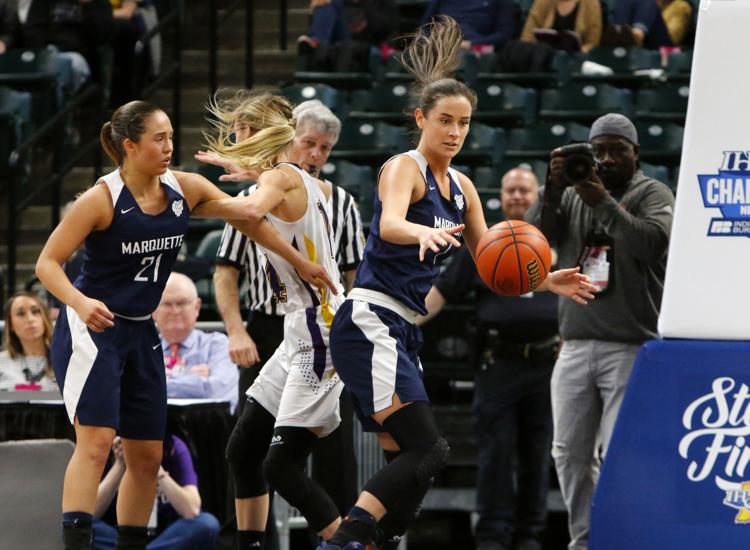 Gallery: Marquette Catholic vs. Vincennes Rivet in Class A championship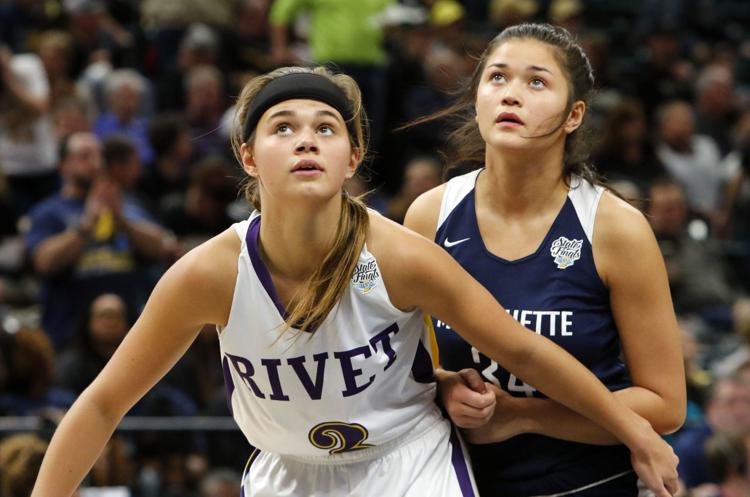 Gallery: Marquette Catholic vs. Vincennes Rivet in Class A championship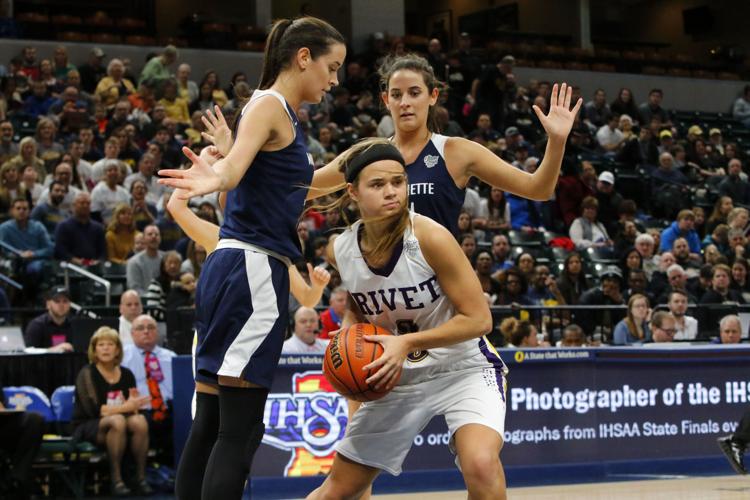 Gallery: Marquette Catholic vs. Vincennes Rivet in Class A championship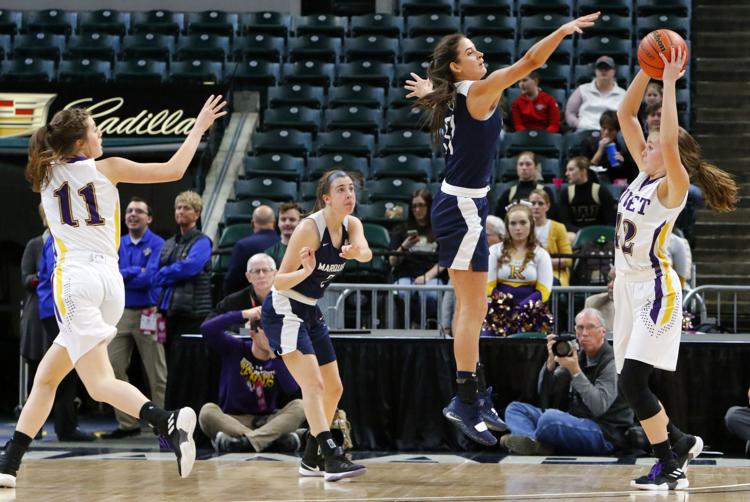 Gallery: Marquette Catholic vs. Vincennes Rivet in Class A championship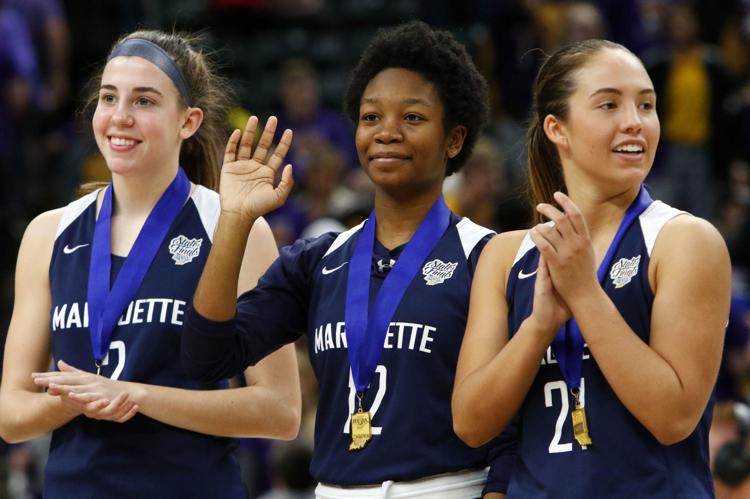 Gallery: Marquette Catholic vs. Vincennes Rivet in Class A championship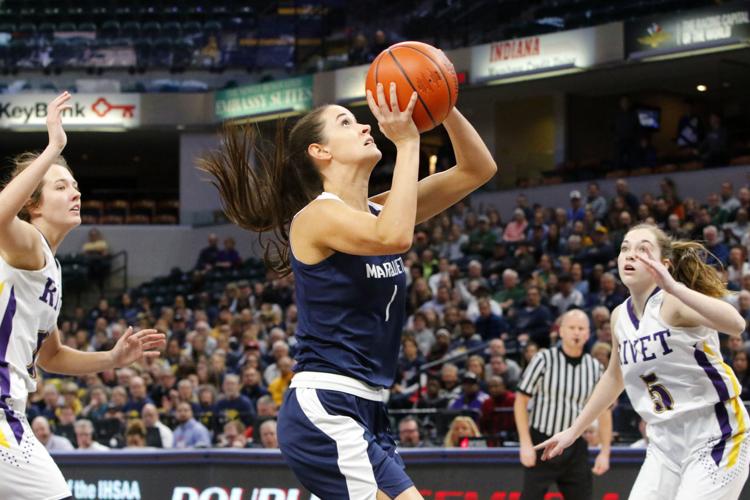 Gallery: Marquette Catholic vs. Vincennes Rivet in Class A championship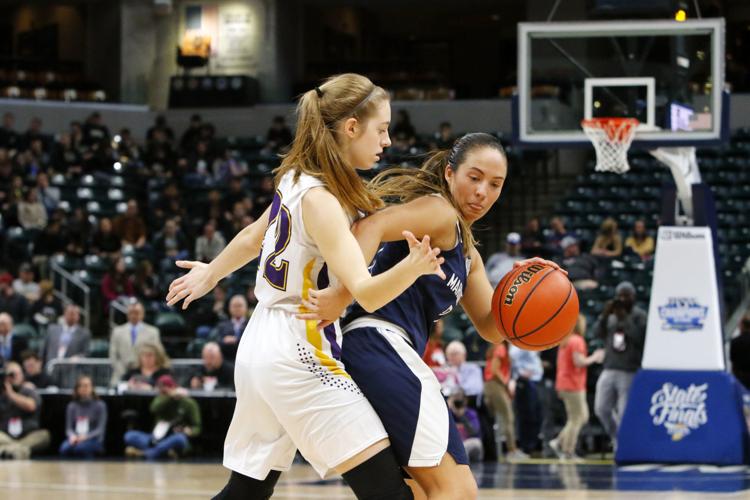 Gallery: Marquette Catholic vs. Vincennes Rivet in Class A championship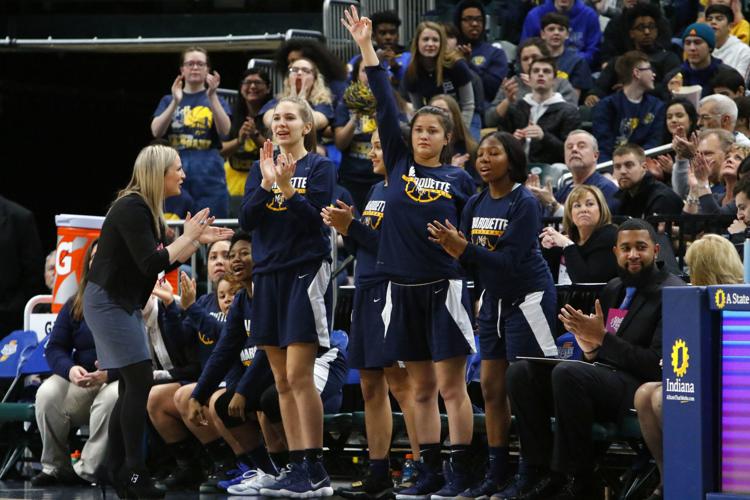 Gallery: Marquette Catholic vs. Vincennes Rivet in Class A championship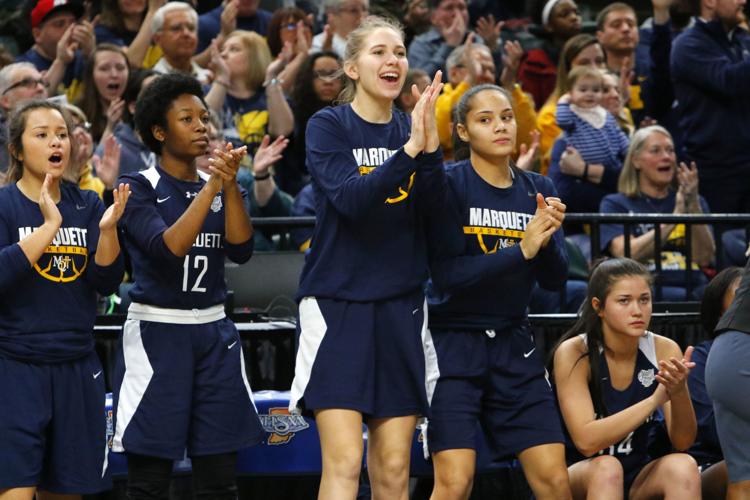 Gallery: Marquette Catholic vs. Vincennes Rivet in Class A championship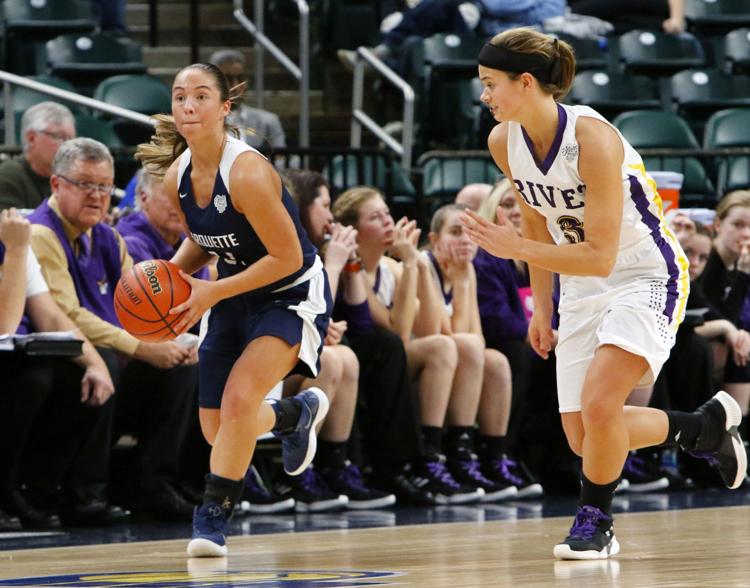 Gallery: Marquette Catholic vs. Vincennes Rivet in Class A championship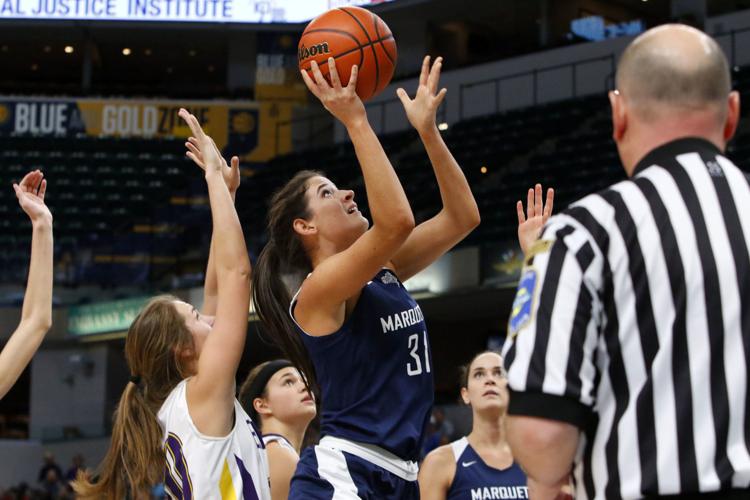 Gallery: Marquette Catholic vs. Vincennes Rivet in Class A championship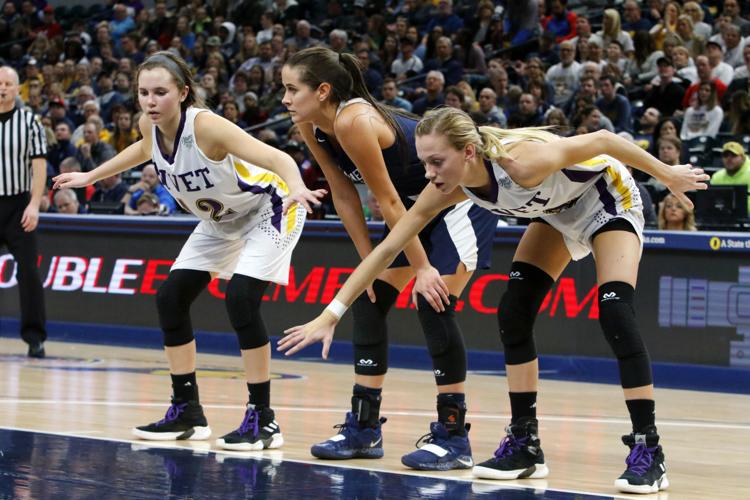 Gallery: Marquette Catholic vs. Vincennes Rivet in Class A championship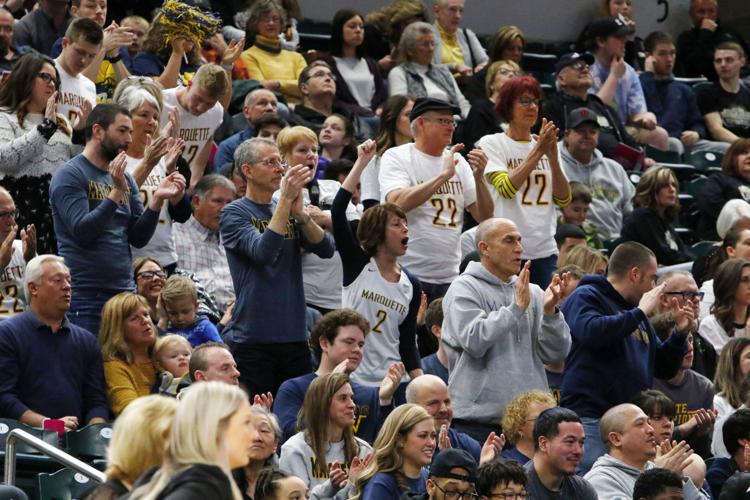 Gallery: Marquette Catholic vs. Vincennes Rivet in Class A championship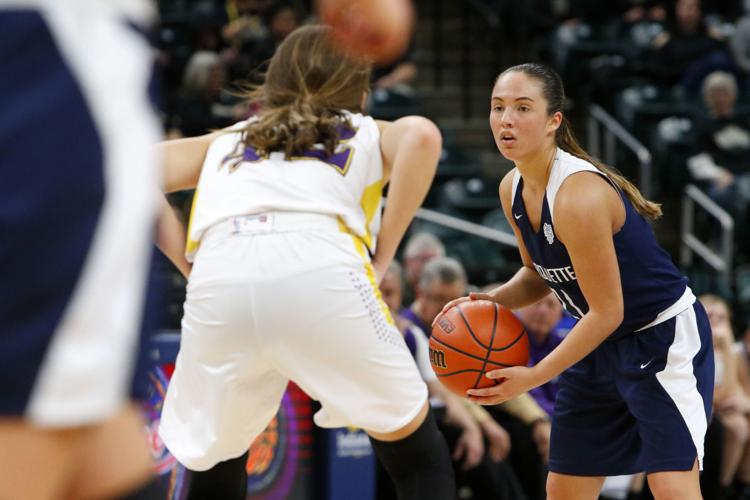 Gallery: Marquette Catholic vs. Vincennes Rivet in Class A championship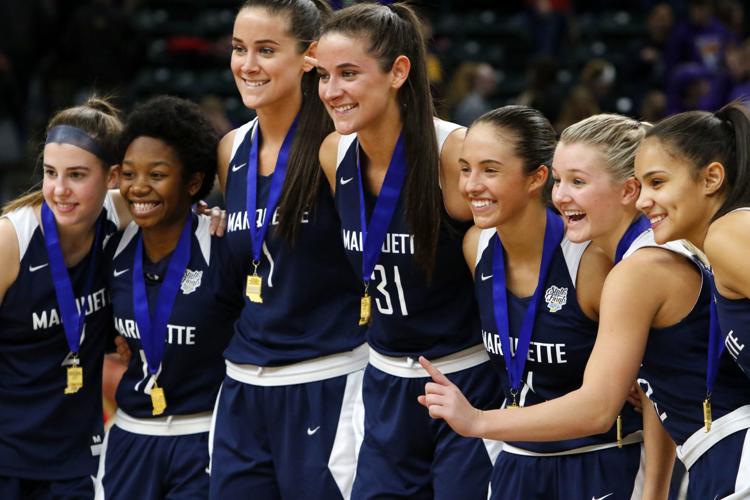 Gallery: Marquette Catholic vs. Vincennes Rivet in Class A championship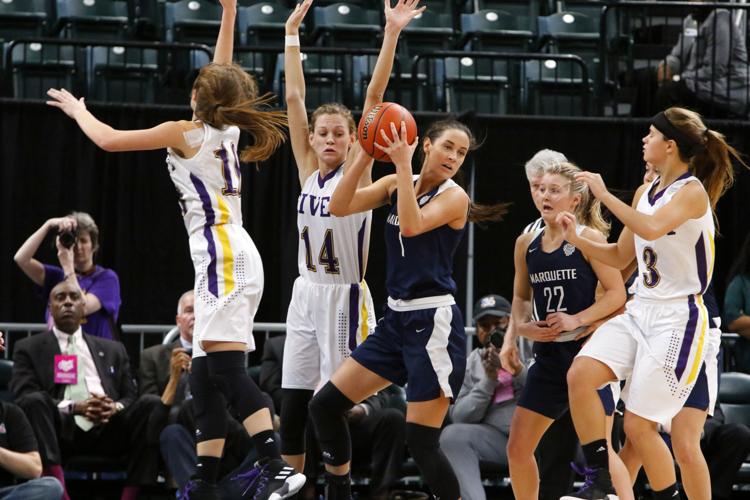 Gallery: Marquette Catholic vs. Vincennes Rivet in Class A championship
Gallery: Marquette Catholic vs. Vincennes Rivet in Class A championship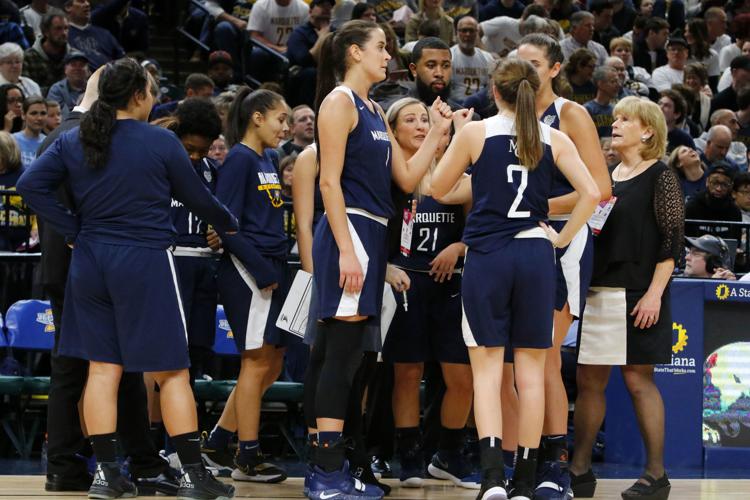 Gallery: Marquette Catholic vs. Vincennes Rivet in Class A championship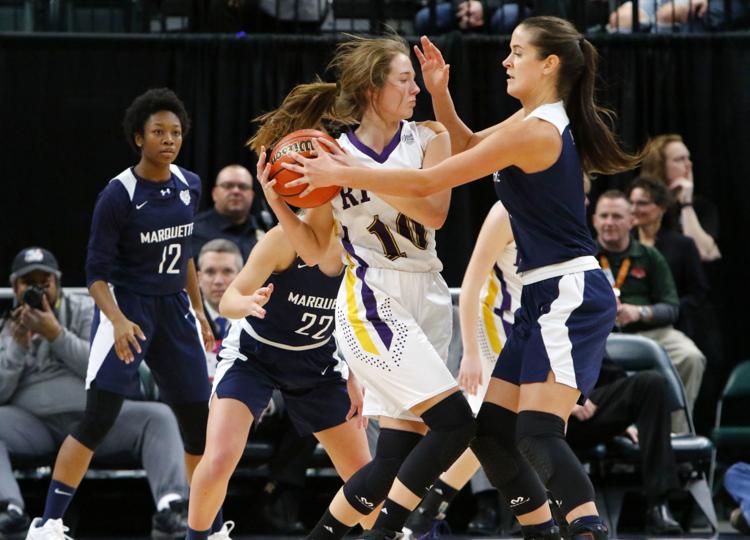 Gallery: Marquette Catholic vs. Vincennes Rivet in Class A championship
Gallery: Marquette Catholic vs. Vincennes Rivet in Class A championship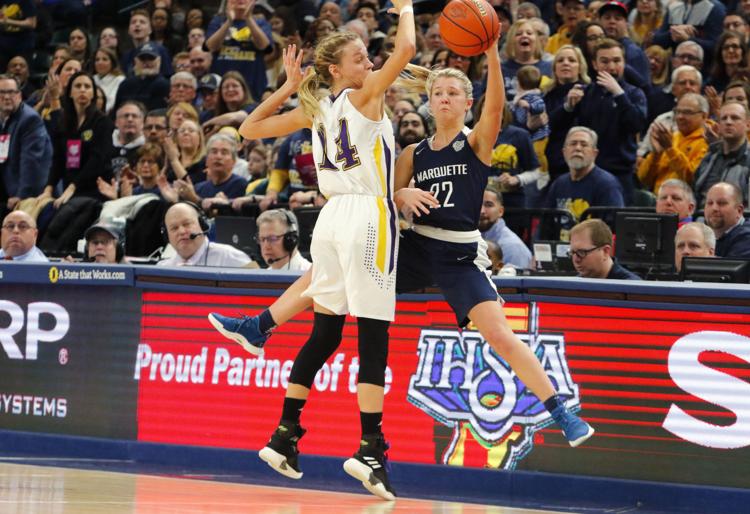 Gallery: Marquette Catholic vs. Vincennes Rivet in Class A championship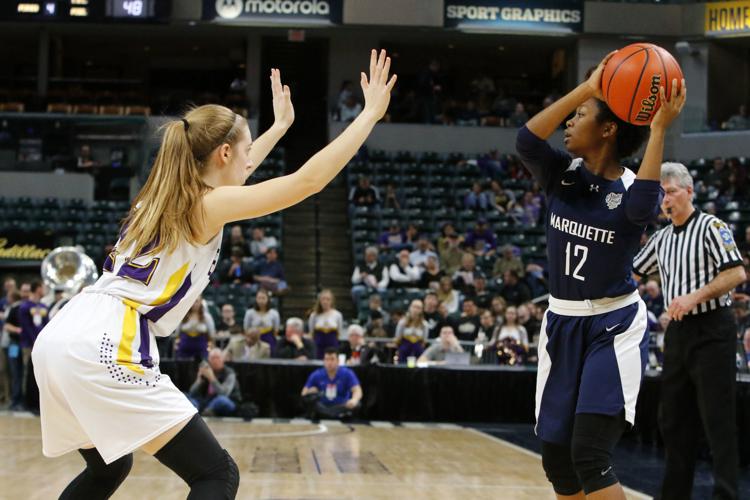 Gallery: Marquette Catholic vs. Vincennes Rivet in Class A championship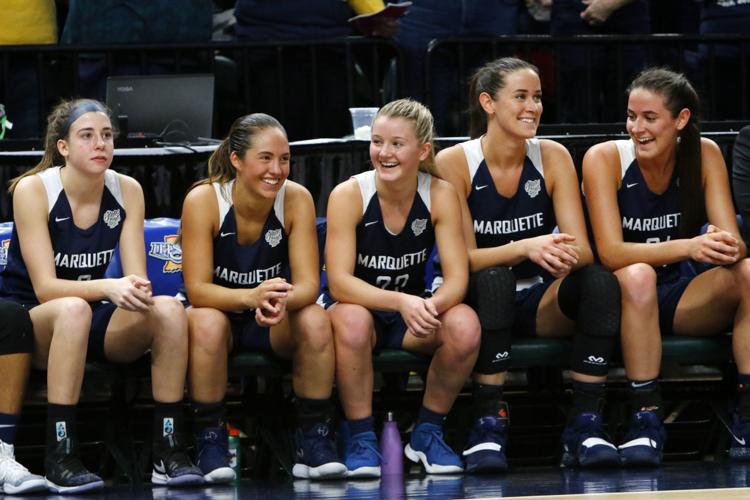 Gallery: Marquette Catholic vs. Vincennes Rivet in Class A championship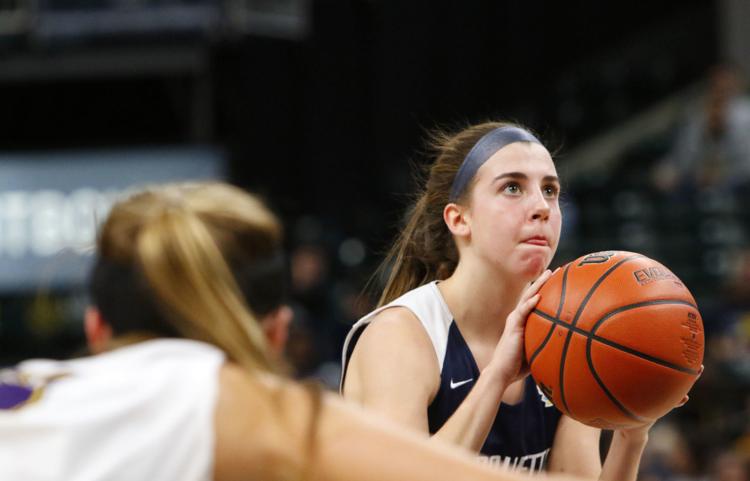 Gallery: Marquette Catholic vs. Vincennes Rivet in Class A championship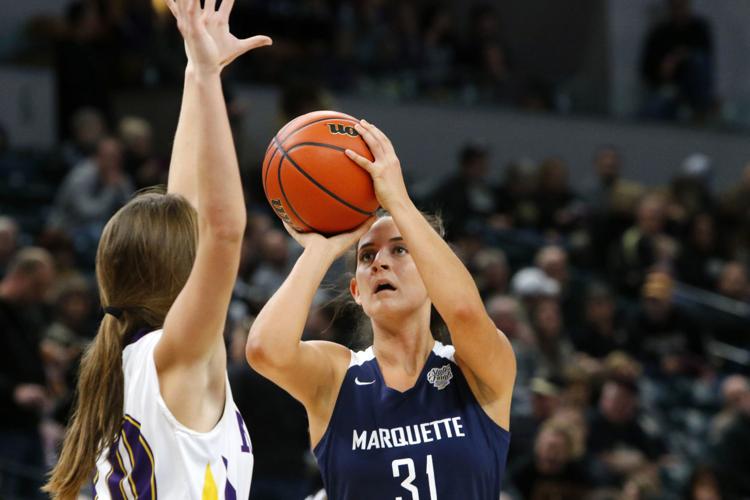 Gallery: Marquette Catholic vs. Vincennes Rivet in Class A championship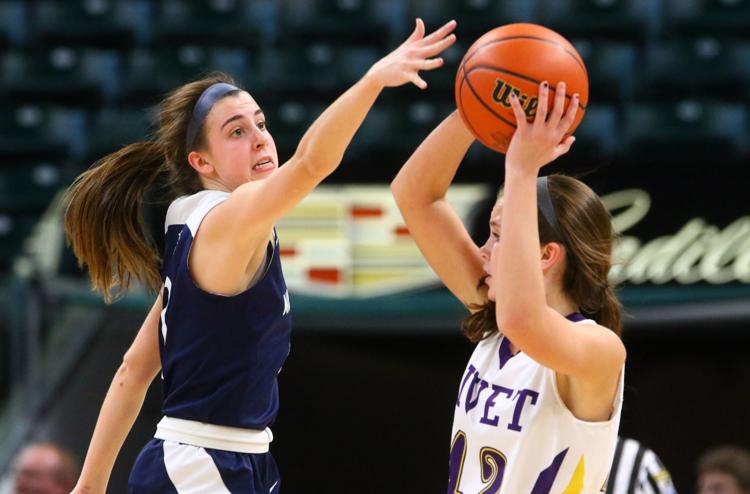 Gallery: Marquette Catholic vs. Vincennes Rivet in Class A championship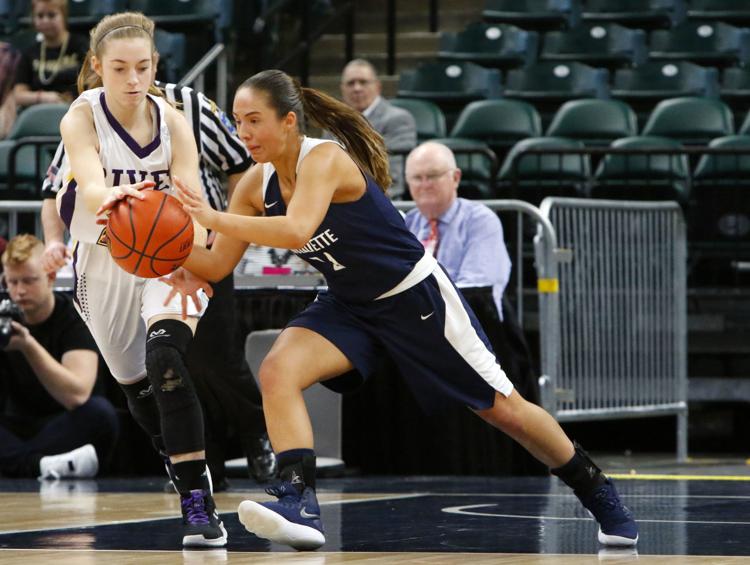 Gallery: Marquette Catholic vs. Vincennes Rivet in Class A championship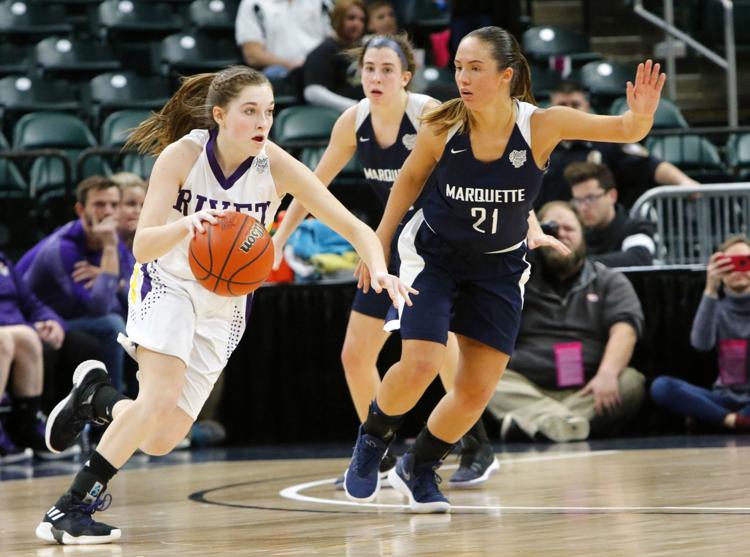 Gallery: Marquette Catholic vs. Vincennes Rivet in Class A championship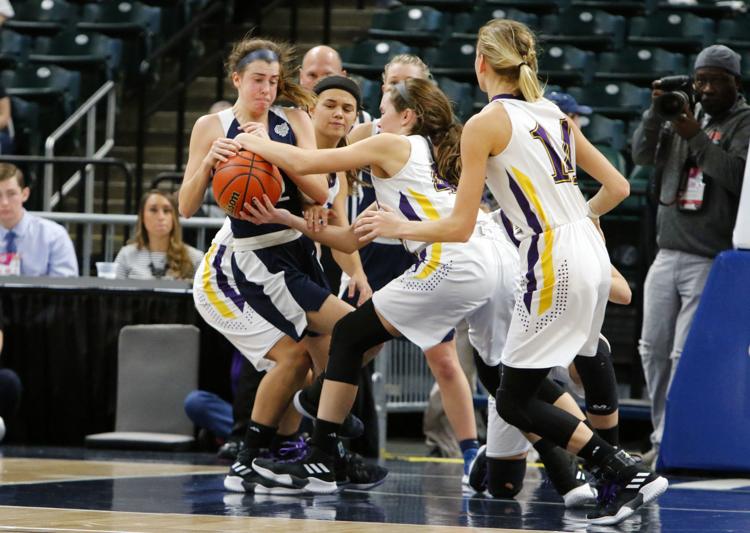 Gallery: Marquette Catholic vs. Vincennes Rivet in Class A championship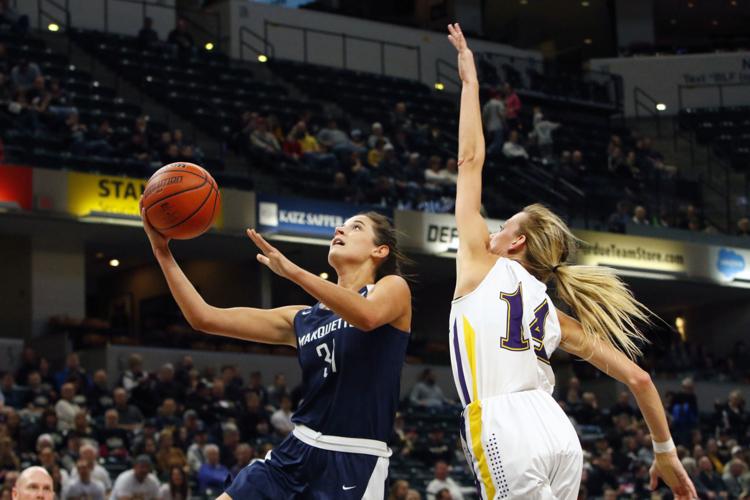 Gallery: Marquette Catholic vs. Vincennes Rivet in Class A championship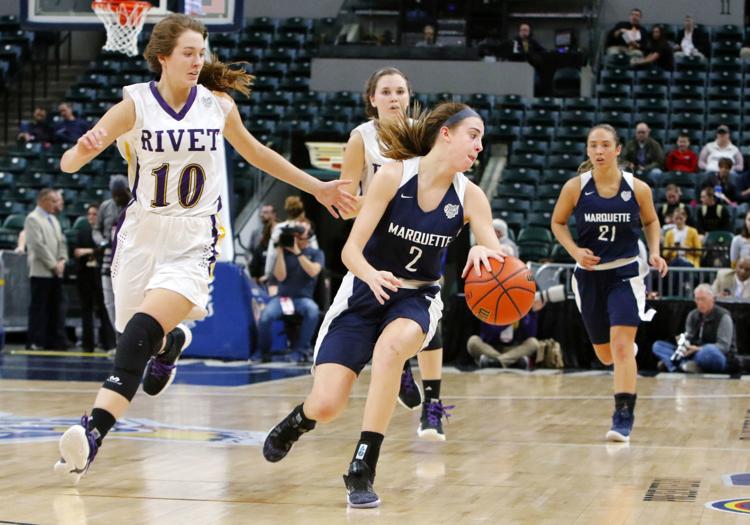 Gallery: Marquette Catholic vs. Vincennes Rivet in Class A championship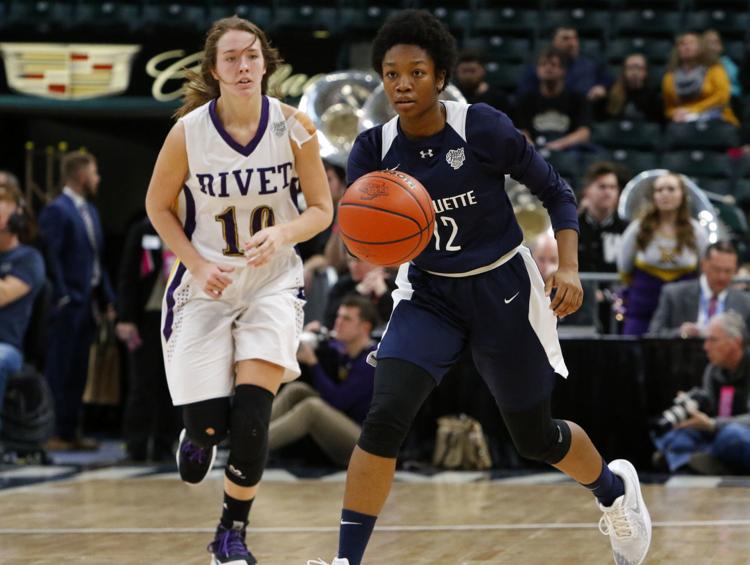 Gallery: Marquette Catholic vs. Vincennes Rivet in Class A championship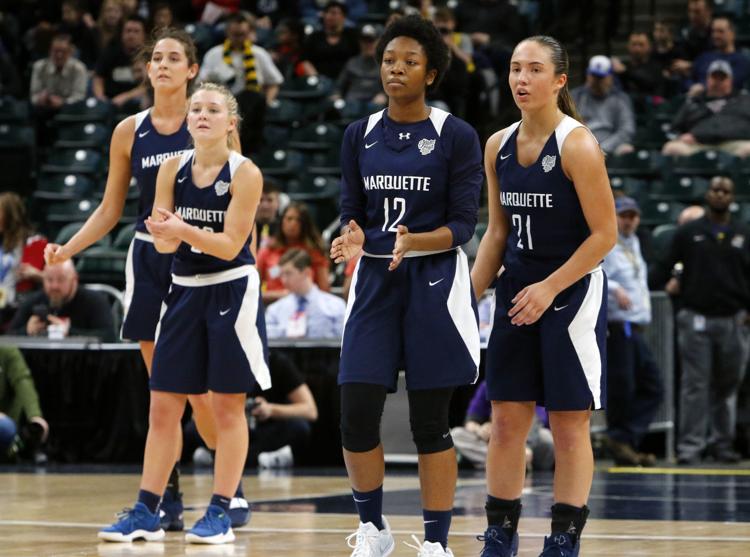 Gallery: Marquette Catholic vs. Vincennes Rivet in Class A championship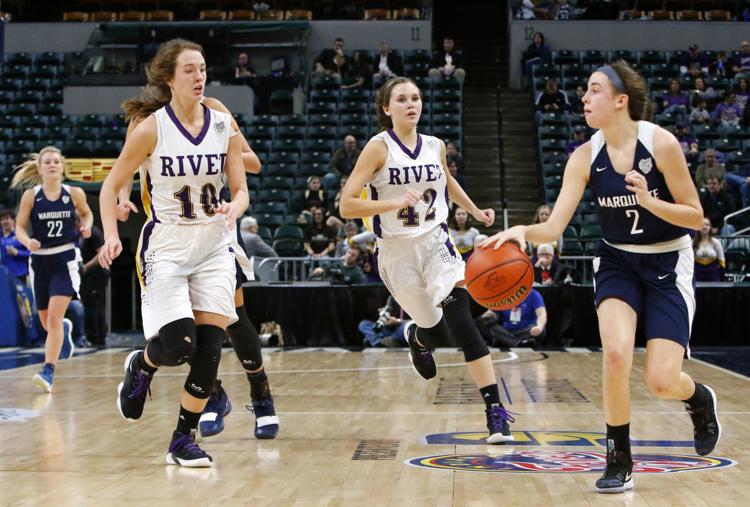 Gallery: Marquette Catholic vs. Vincennes Rivet in Class A championship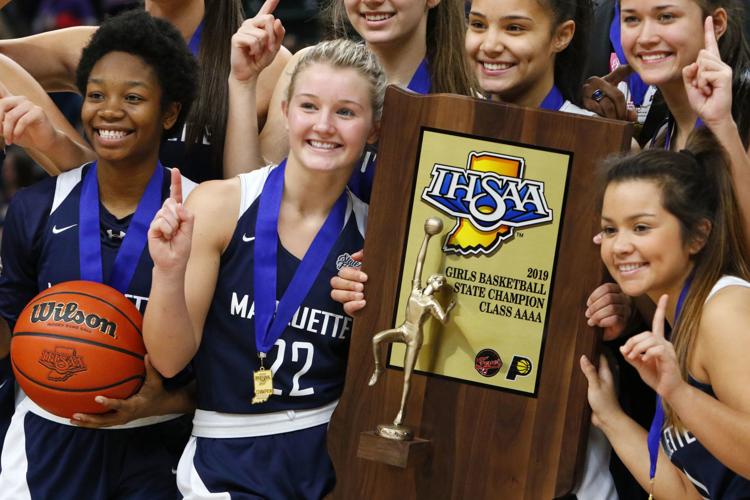 Gallery: Marquette Catholic vs. Vincennes Rivet in Class A championship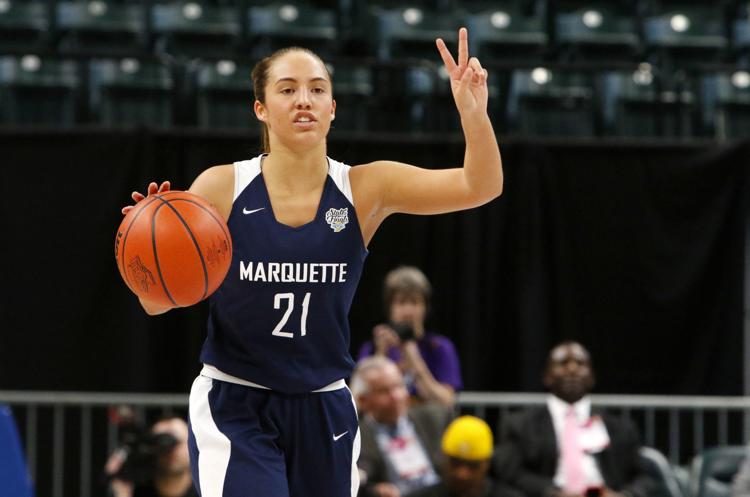 Gallery: Marquette Catholic vs. Vincennes Rivet in Class A championship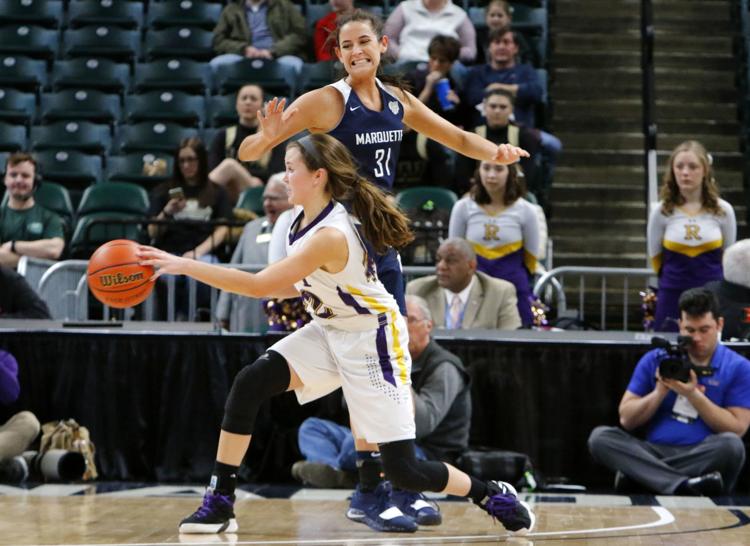 Gallery: Marquette Catholic vs. Vincennes Rivet in Class A championship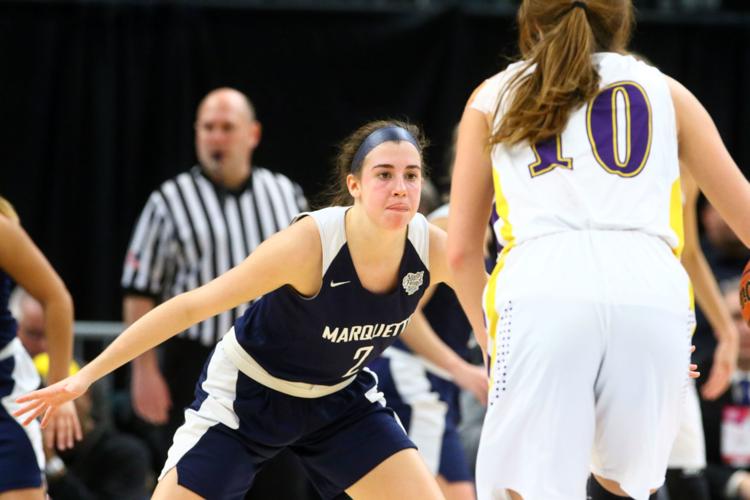 Gallery: Marquette Catholic vs. Vincennes Rivet in Class A championship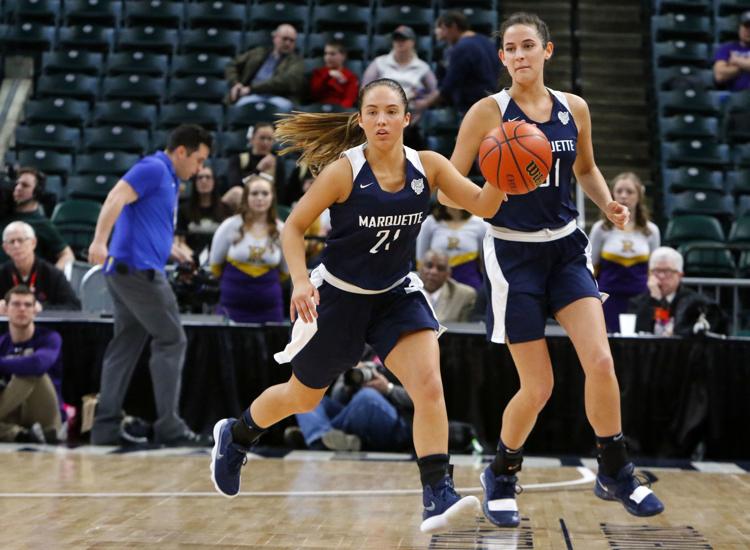 Gallery: Marquette Catholic vs. Vincennes Rivet in Class A championship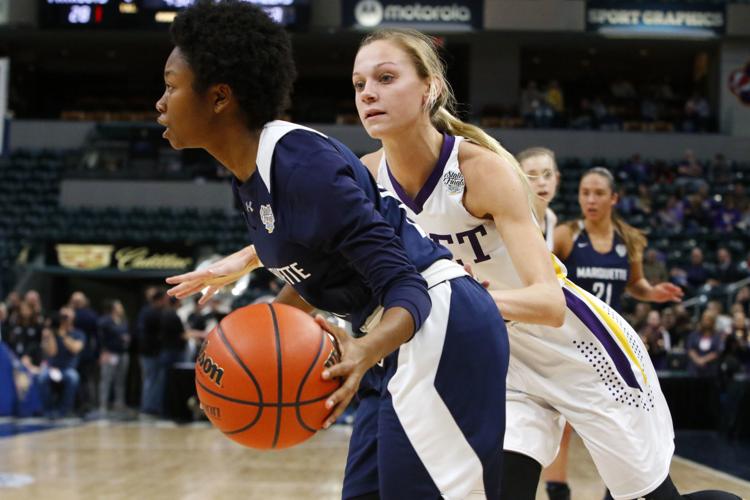 Gallery: Marquette Catholic vs. Vincennes Rivet in Class A championship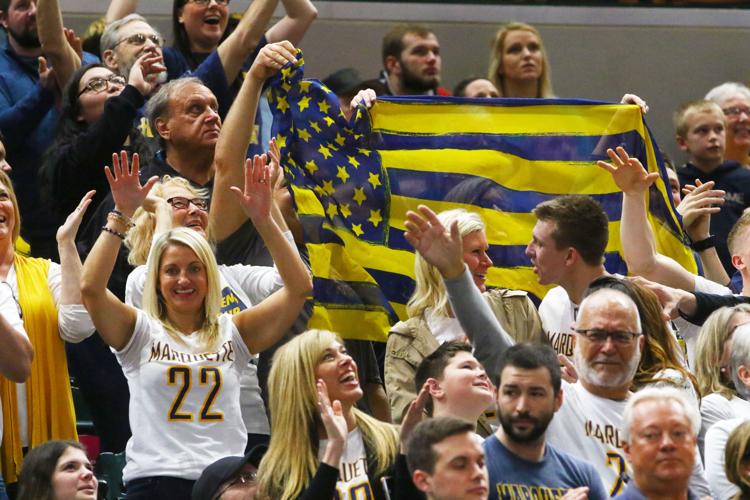 Gallery: Marquette Catholic vs. Vincennes Rivet in Class A championship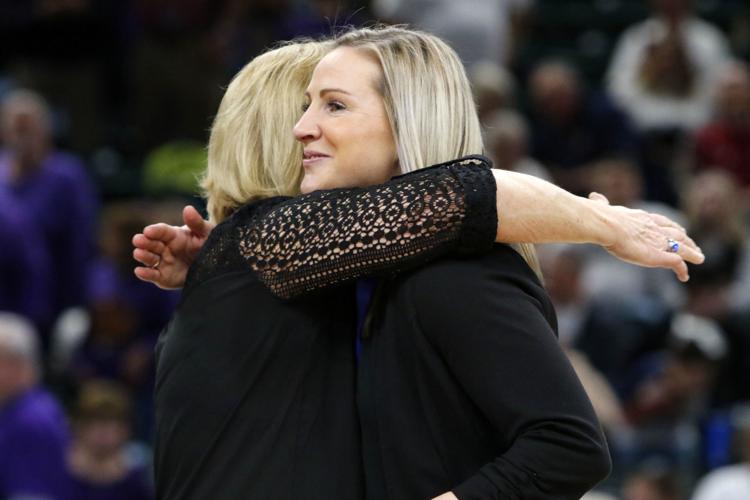 Gallery: Marquette Catholic vs. Vincennes Rivet in Class A championship