LOUISVILLE, Ky. — Riley Ott will not soon forget winning back-to-back sectional titles her freshman and sophomore seasons at LaPorte.
It's a memory the recently graduated Ott talked about extensively with a smile on her face.
"We played as a team, worked the ball well and won a game when people thought we shouldn't," Ott said.
As one of the shorter and skinnier players on the court, Ott has often embraced the underdog role throughout her career. And the guard has used it as motivation, averaging 17.2 points per game her senior year and being selected to the Indiana All-Star team.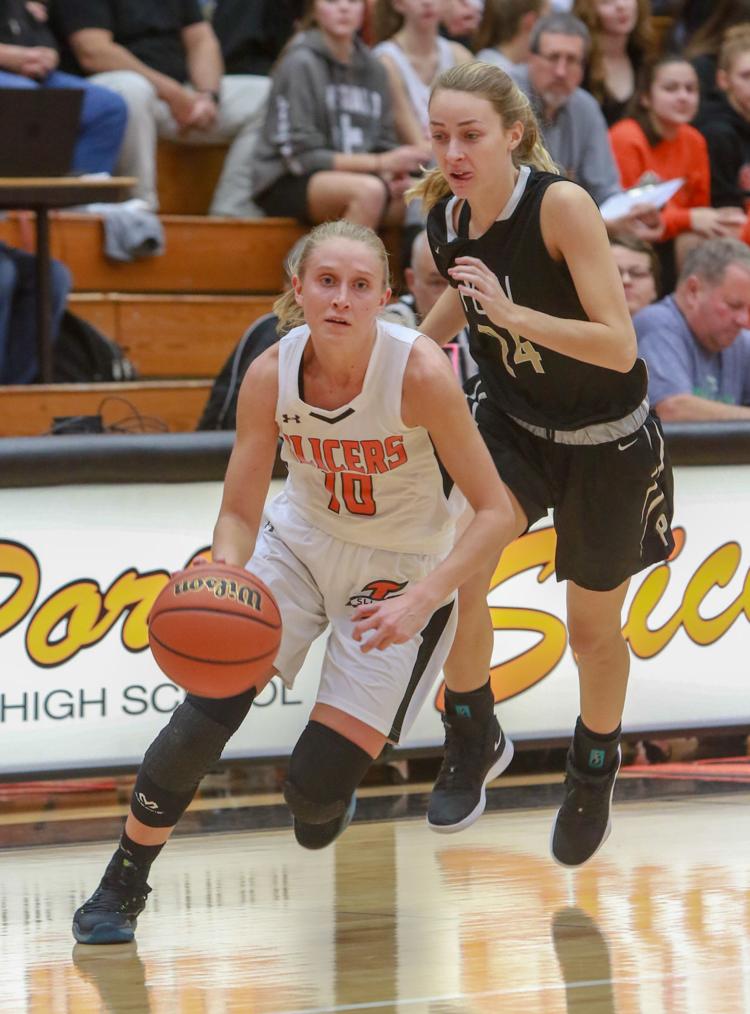 Last week, Ott helped the Indiana All-Stars go 2-1 in its three games, defeating the Indiana Junior All-Stars on Wednesday at New Castle High School and the Kentucky All-Stars on Saturday in Bankers Life Fieldhouse in Indianapolis.
Now, after playing with the best high school players Indiana and Kentucky have to offer, Ott will turn her focus to playing Division I basketball for Purdue Fort Wayne.
The Mastodons reached out to Ott after her sophomore year. Her final three options also included Yale and St. Francis (Indiana), but she said she fell in love with the atmosphere at Purdue Fort Wayne, the proximity and the fact the school offered her major, actuarial science.
More will be expected of her than most freshman. Ott said her coach expects her to be the leader of the team and get the program going in the right direction.
The Mastodons haven't won more than 10 games since the 2013-14 season when they went 15-15. They haven't had a winning record since the 2010-11 season. Yet Ott remains confident and reflects back to her freshman year of high school where she was in the starting lineup as the point guard with four other seniors, leading the Slicers to a sectional championship.
"I'm very excited, not as much nervous," Ott said. "I just have to play my hardest."
Noveroske set to keep the Indiana across her chest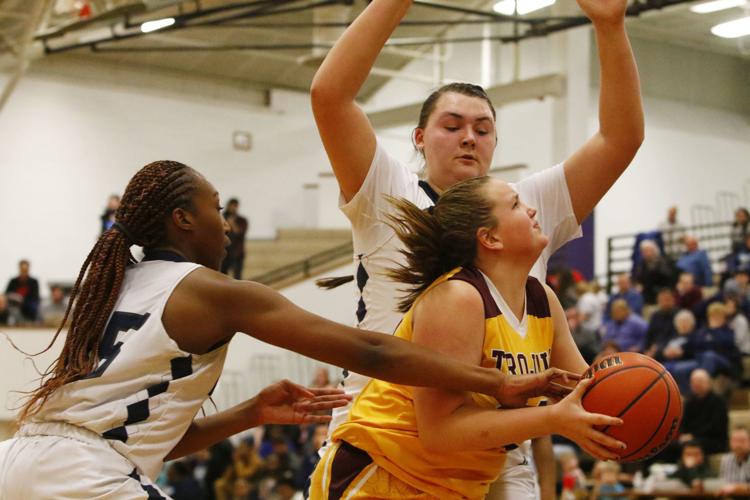 When recent Michigan City graduate Hannah Noveroske sat in the locker room at Bellarmine University following a 79-74 loss to the Kentucky All-Stars on Friday, she said she could get used to seeing the stitched red "Indiana" emblazoned across the chest of her Indiana All-Stars uniform.
She will do just that as she readies to head off to Bloomington to be a part of the Indiana University women's basketball program.
"It's awesome to represent your state and play for Indiana," Noveroske said.
You have free articles remaining.
Keep reading for FREE!
Enjoy more articles by signing up or logging in. No credit card required.
But playing for the Hoosiers wasn't the original plan for Noveroske, who was originally committed to play at Xavier before head coach Brian Neal stepped down after six seasons. IU's coaching staff then reached out to Noveroske, leading her to decommit from Xavier and sign with Indiana.
Noveroske is joining a program that recently went to the Round of 32 in the NCAA Tournament and has had four straight seasons of 20 or more wins. One of IU's centers transferred this offseason, so the 6-foot-5 Noveroske was seen as the replacement.
She will be heading to Bloomington with two of her Indiana All-Star teammates in Warren Central's Shaila Beeler and Bedford North Lawrence's Jorie Allen, who won 2019 Miss Indiana Basketball.
Noveroske said she hopes to extend her game, improve her dribbling skills, drive to the basket harder and be able to face up. She plans to move to Bloomington this month to start summer workouts.
Twin magic
Marquette Catholic's Emma Nolan stood in the left corner during the Indiana All-Star versus Kentucky All-Star game Friday night at Bellarmine University. Her twin sister, Sophia Nolan, flashed to the middle of the floor to break up Kentucky's zone.
As soon as Sophia Nolan received the ball in the middle of the zone, she immediately swung it to the left corner, giving her sister a wide-open 3-point look. She knocked it down.
Sophia Nolan didn't even have to look because she knew her sister would be there. It's the chemistry the two have been developing since they picked up a basketball at the age of 6.
"I know where she's at all the time," Sophia Nolan said. "I know when she wants it. I know when she doesn't."
"We know each other's strengths and weaknesses," Emma Nolan said.
Soccer and softball were among some of the sports the two played at a young age, but basketball was always the one they loved most.
Both had success at Marquette Catholic — Emma Nolan averaged 19.9 points per game and Sophia Nolan averaged 17.7 and led the school to back-to-back Class A state titles.
They admitted there is a sibling rivalry over who can score the most points, but it never affects them on the court and is just postgame fun.
When it came to picking college, the decision on if they wanted to play at the same school was as easy as finding one another on the court. In the fall, both Nolan sisters are scheduled to play at St. John's.
"Definitely always wanted to play together," Sophia Nolan said.
"We're best friends," Emma Nolan said.