LAPORTE — It's midway through the third quarter of the LaPorte Class A semistate girls basketball game, and Emma Nolan is dribbling down the court for what appears to be a wide-open layup.
A bucket would give the Blazers a four-point lead and some much needed momentum as they look to snap Northfield's 20-game winning streak, but when the senior reaches the rim, sophomore Kyra Kennedy swoops in and blocks her shot.
The chase-down rejection brings Northfield fans to their feet, and a few plays later Sophia Nolan is called for a charge. The Norsemen's defensive effort against the Blazers' most notable players keeps the score close at 29-27.
But Marquette Catholic doesn't fold.
"I looked down the court and they're both clapping their hands like, 'We got this. We got this.'" Marquette Catholic coach Katie Collignon said." And that's just how we're carrying ourselves this year. It's always about the next play. Maybe something doesn't go our way, but we're on to the next one. I saw the determination in their eyes, and I knew we were gonna be okay."
From that point on, the defending state champions outscored Northfield 18-5 to secure their second straight trip to Indianapolis. The 47-32 victory also pushed Marquette Catholic's winning streak to 10 games and marked the first time the Norsemen were defeated in over two months.
Entering Saturday, both teams won their regional tournaments fairly easily. But with a semistate title on the line, neither squad could get any separation early on.
Unforced turnovers, errant shots and quick fouls muddled the start of the game — showing that both teams were clearly a little nervous —and points were hard to come by. Deadlocked at 6-6 with less than 10 seconds to go in the first quarter, Sophia Nolan helped change that for Marquette Catholic.
After a missed shot by Northfield, she snagged the rebound and took the ball coast to coast for a right-handed layup just before the buzzer sounded. The basket sparked a 9-0 run for the Blazers that went on midway through the second quarter.
You have free articles remaining.
Keep reading for FREE!
Enjoy more articles by signing up or logging in. No credit card required.
"It definitely gives us our energy," Sophia Nolan said. "Our energy comes from our defense and scoring on the offensive end, so when I hit that layup it just got everyone going and more pumped."
The senior scored a game-high 26 points and poured in 12 points in the fourth quarter to lead Marquette Catholic (26-2). She also grabbed 13 rebounds, blocked three shots and nailed all eight of her free-throw attempts.
Emma Nolan is Marquette Catholic's leading scorer this season, but she picked up her third foul with 2:06 left in the second quarter and spent most of the game getting subbed in and out to avoid being disqualified. She finished with four fouls and 11 points on 3-of-8 shooting, but in her absence her sister stepped up.
"When things don't go your way, you find other ways to succeed," Collignon said." I thought Sophia Nolan played phenomenal. Huge game, huge game and again I'm just proud of the greatness and the heart our team had."
Collignon credited Northfield (25-3) for finding ways to slow down the Blazers offense — highlighted by an 0-for-17 performance from behind the arc — but she thought her squad held their own defensively, as well. Senior Ariel Dale, the Norsemen's leading scorer, came in averaging 16.1 points per game but was limited to 11 points on 2-of-9 shooting.
After the game, Marquette Catholic's student fans rushed the court to congratulate their team and eventually each player was able to climb the ladder and cut down a part of the net. Sophia Nolan said it was the Blazers' goal all season to make it back to Bankers Life Fieldhouse and compete on the state's biggest stage.
Now they have their chance.
"We knew we had a target on our back the whole time," Sophia Nolan said. "To fight through that means a lot."
Marquette Catholic/Northfield, girls semistate basektball
Marquette Catholic/Northfield, girls semistate basektball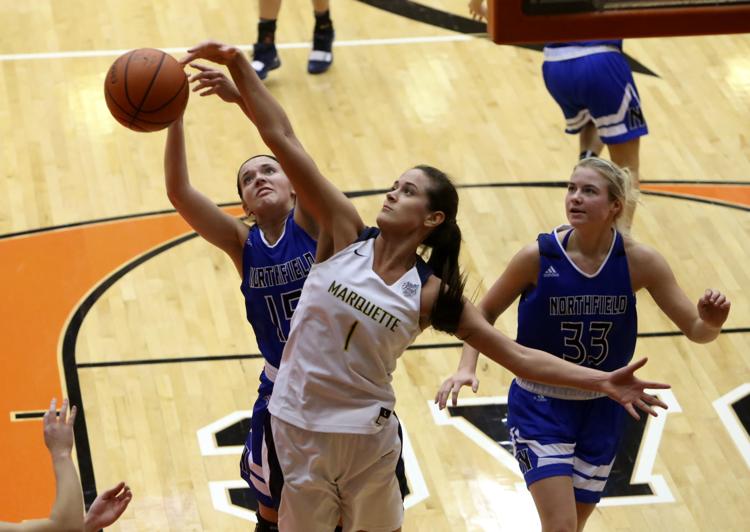 Marquette Catholic/Northfield, girls semistate basektball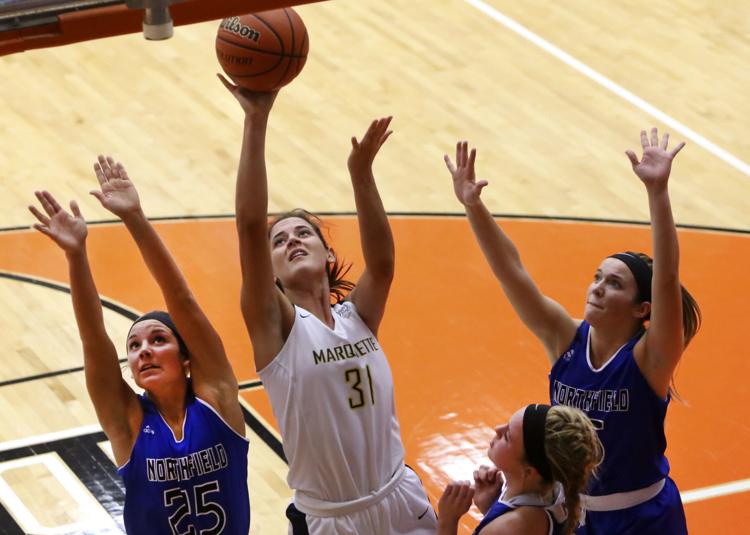 Marquette Catholic/Northfield, girls semistate basektball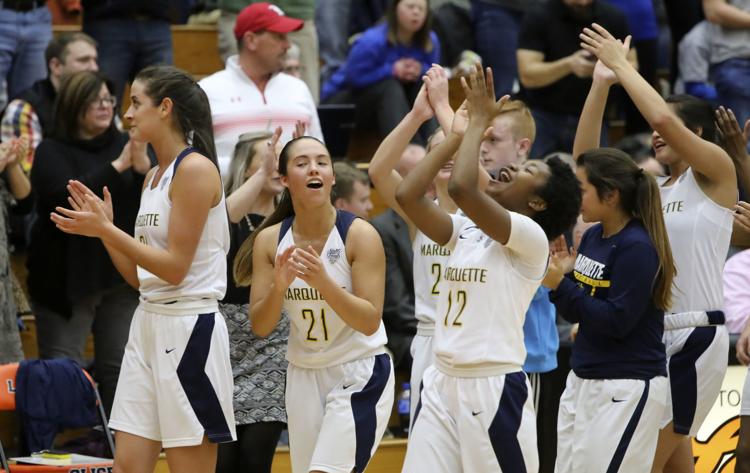 Marquette Catholic/Northfield, girls semistate basektball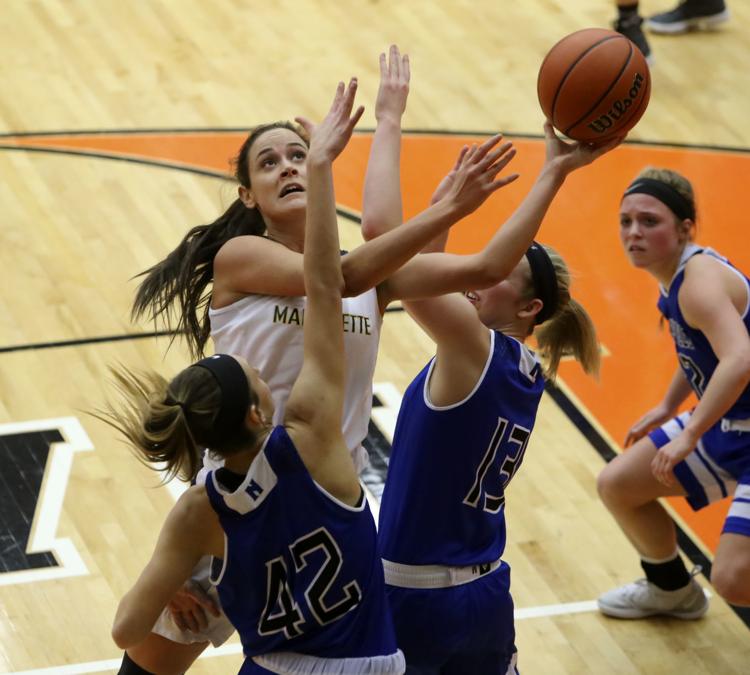 Marquette Catholic/Northfield, girls semistate basektball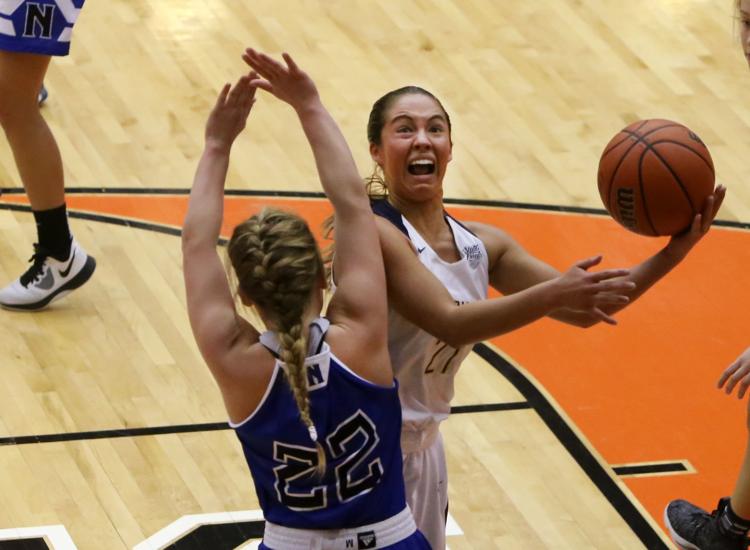 Marquette Catholic/Northfield, girls semistate basektball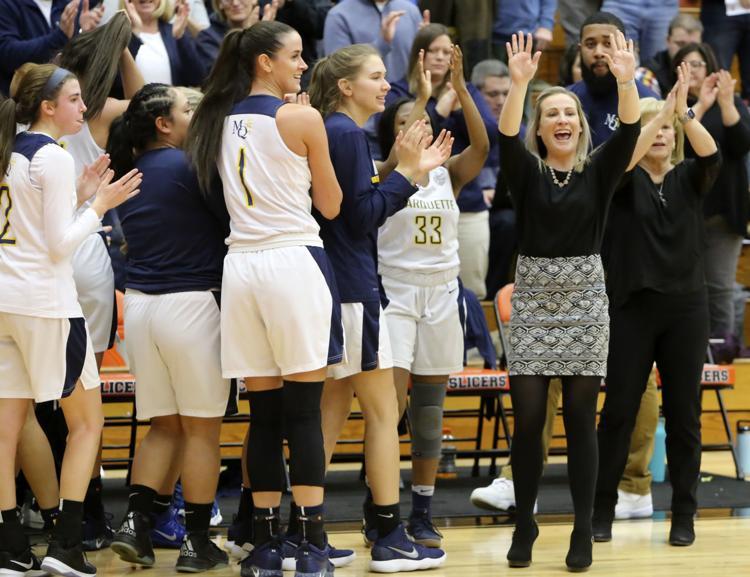 Marquette Catholic/Northfield, girls semistate basektball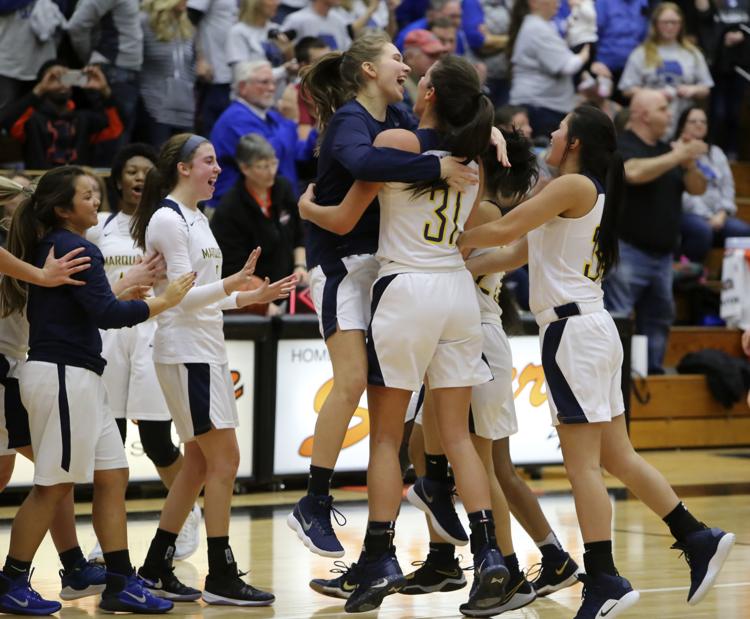 Marquette Catholic/Northfield, girls semistate basektball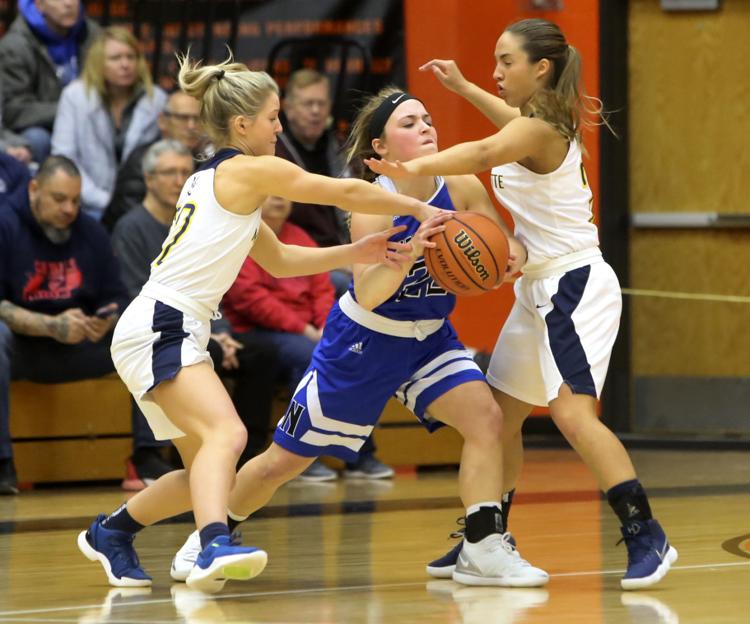 Marquette Catholic/Northfield, girls semistate basketball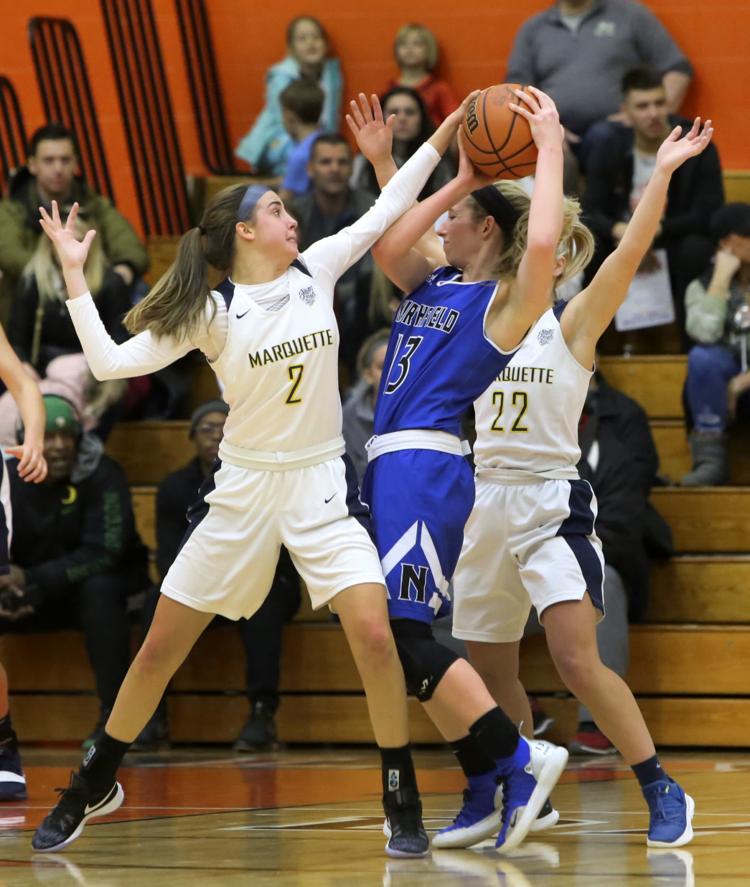 Marquette Catholic/Northfield, girls semistate basektball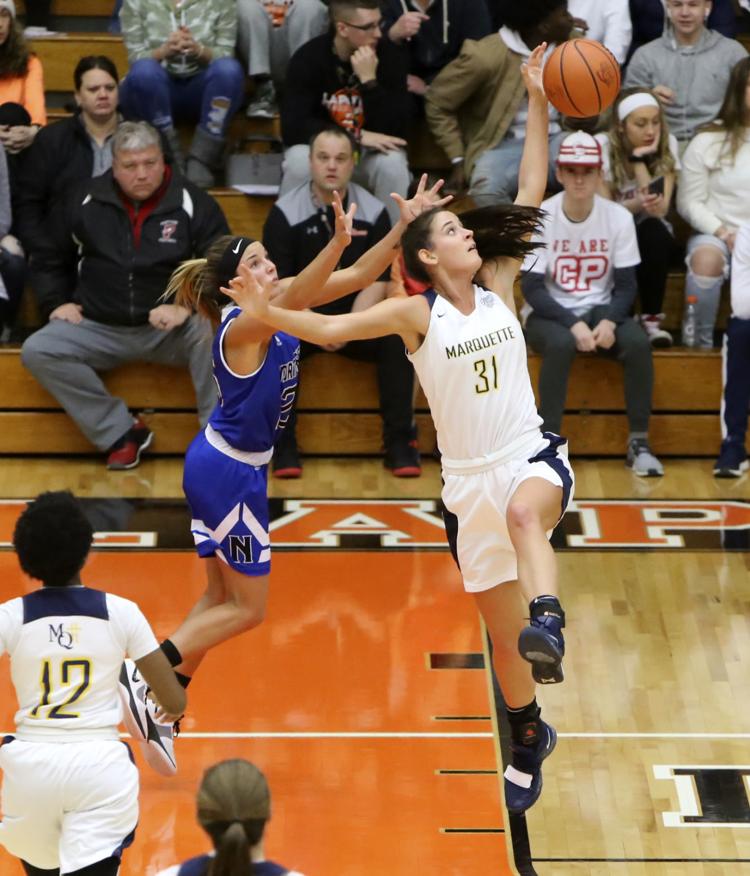 Marquette Catholic/Northfield, girls semistate basektball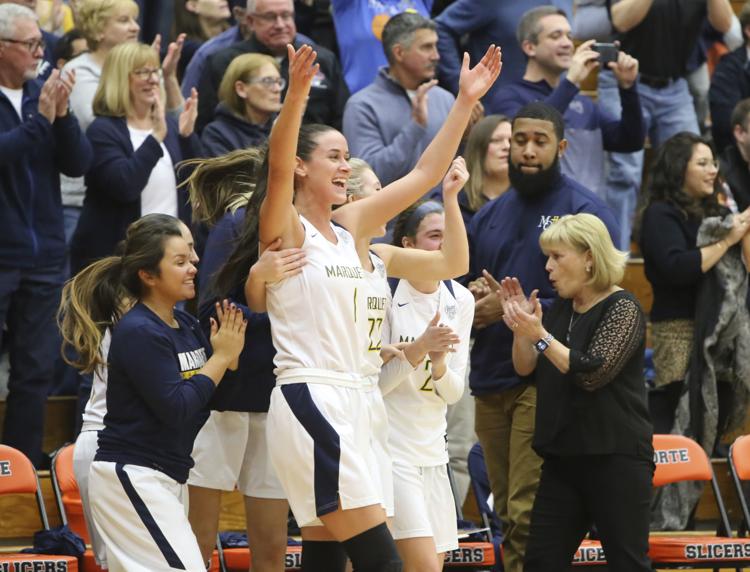 Marquette Catholic/Northfield, girls semistate basektball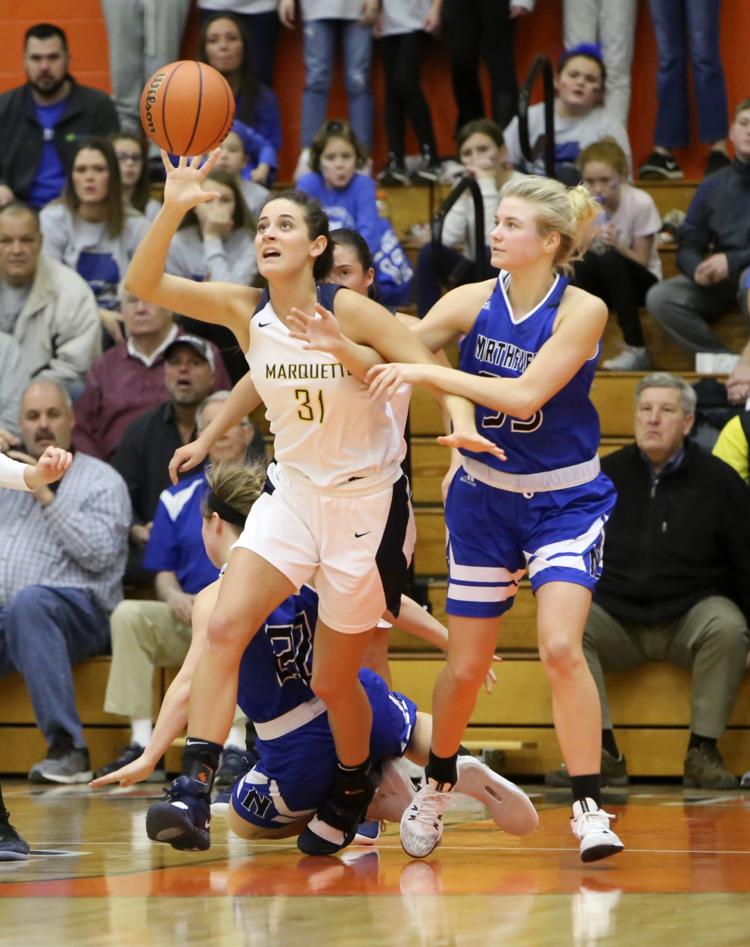 Marquette Catholic plays Northfield Saturday in semi state at LaPorte High School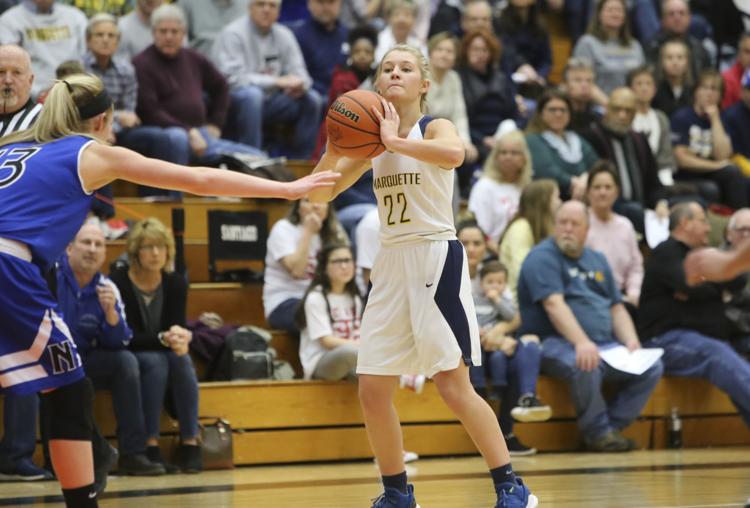 Marquette Catholic plays Northfield Saturday in semi state at LaPorte High School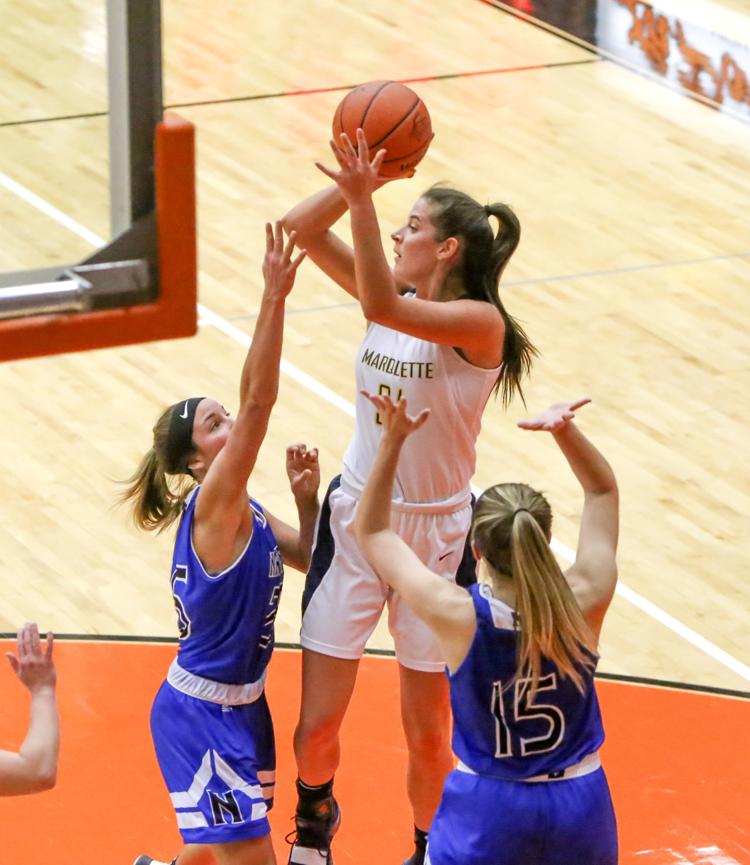 Marquette Catholic plays Northfield Saturday in semi state at LaPorte High School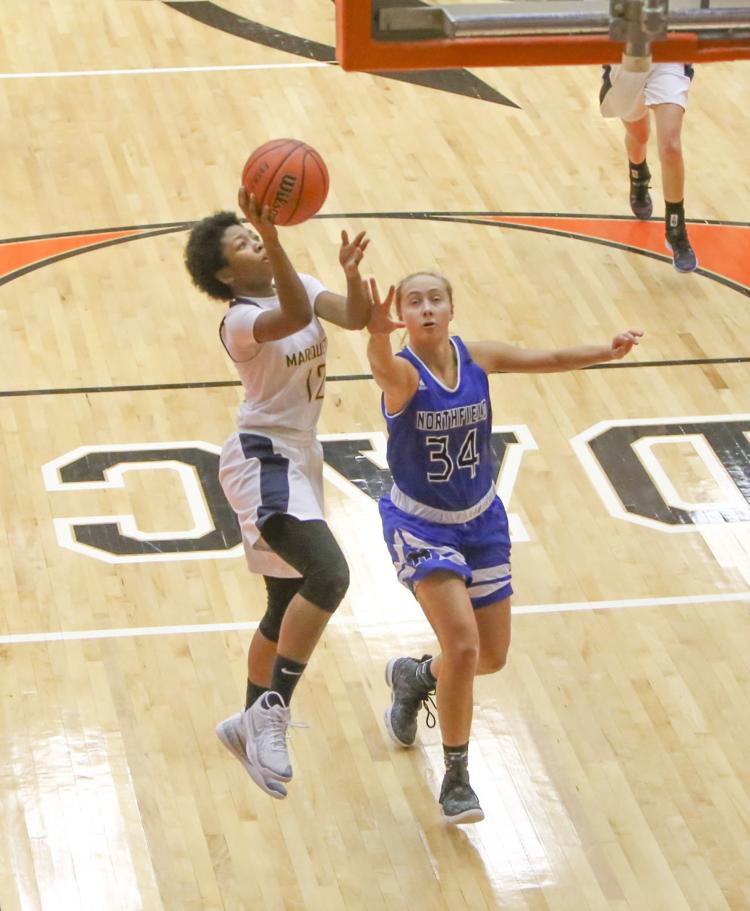 Marquette Catholic plays Northfield Saturday in semi state at LaPorte High School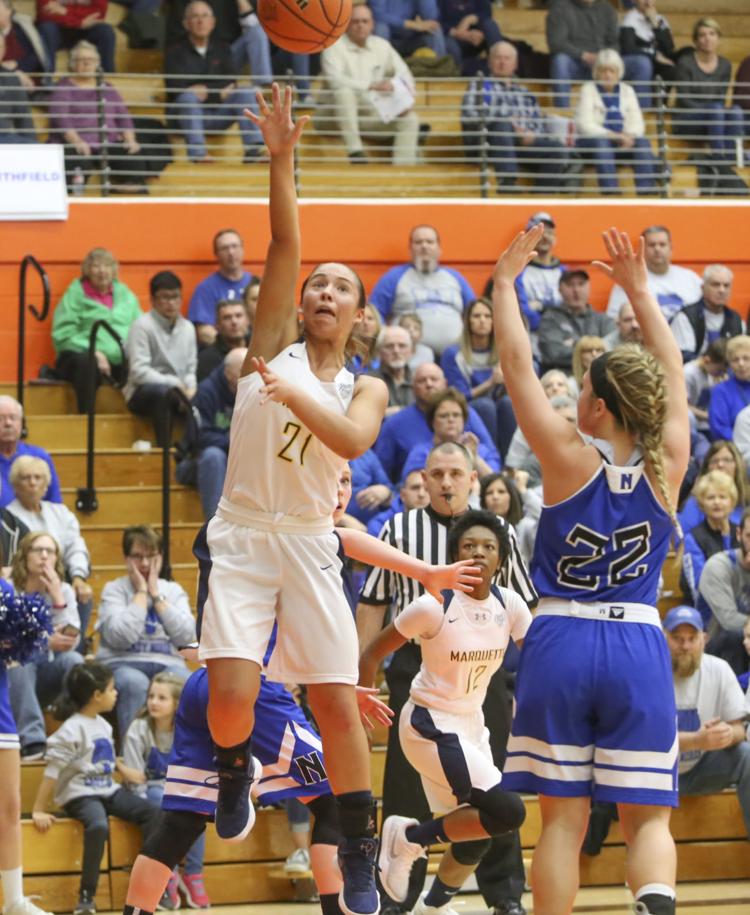 Marquette Catholic plays Northfield Saturday in semi state at LaPorte High School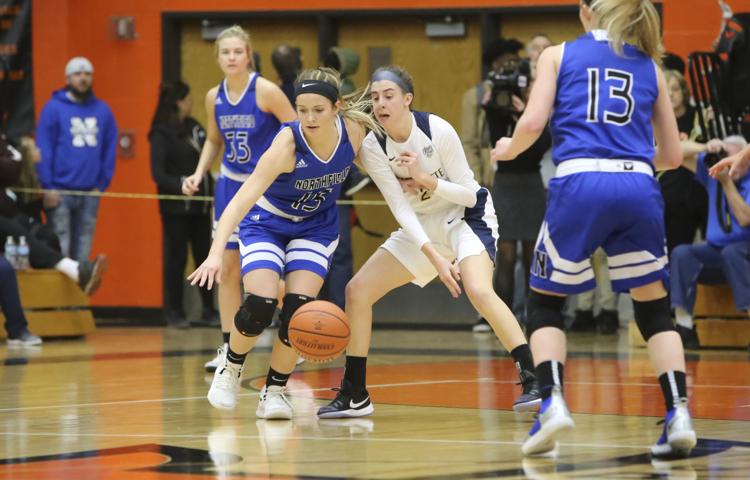 Marquette Catholic plays Northfield Saturday in semi state at LaPorte High School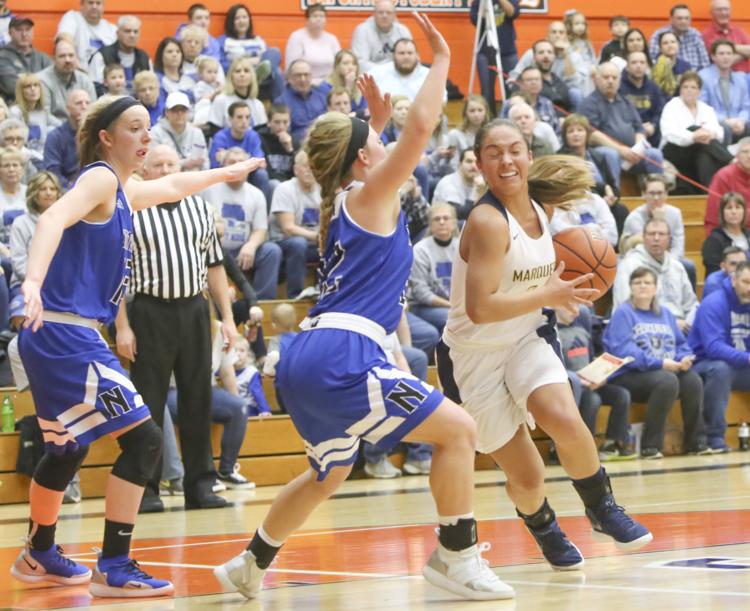 Marquette Catholic plays Northfield Saturday in semi state at LaPorte High School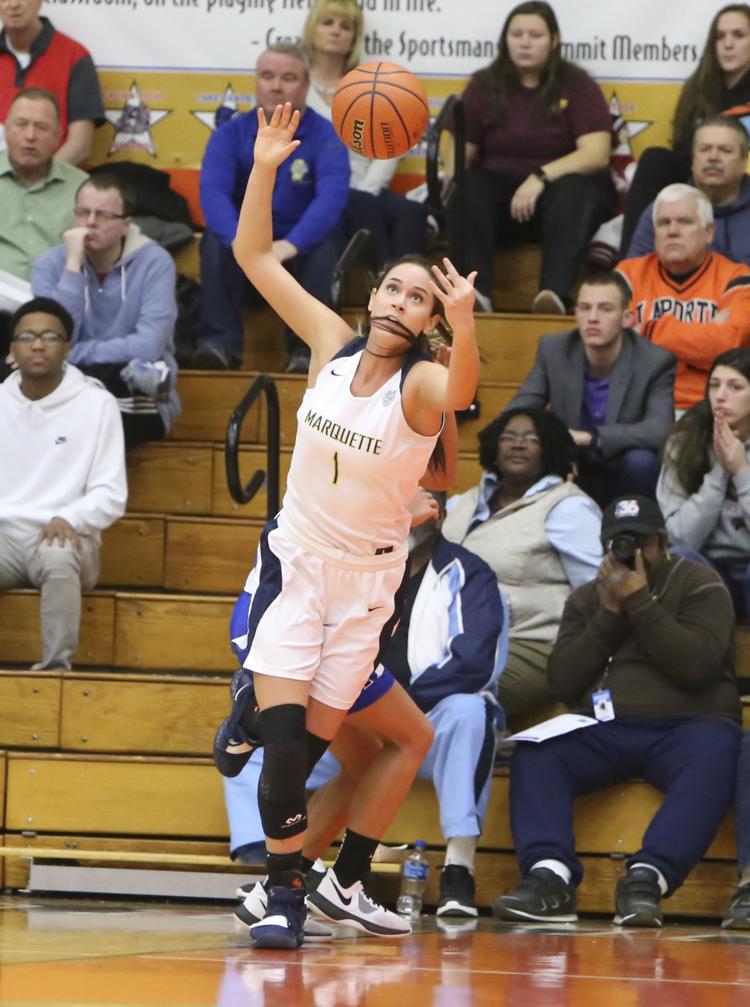 Marquette Catholic plays Northfield Saturday in semi state at LaPorte High School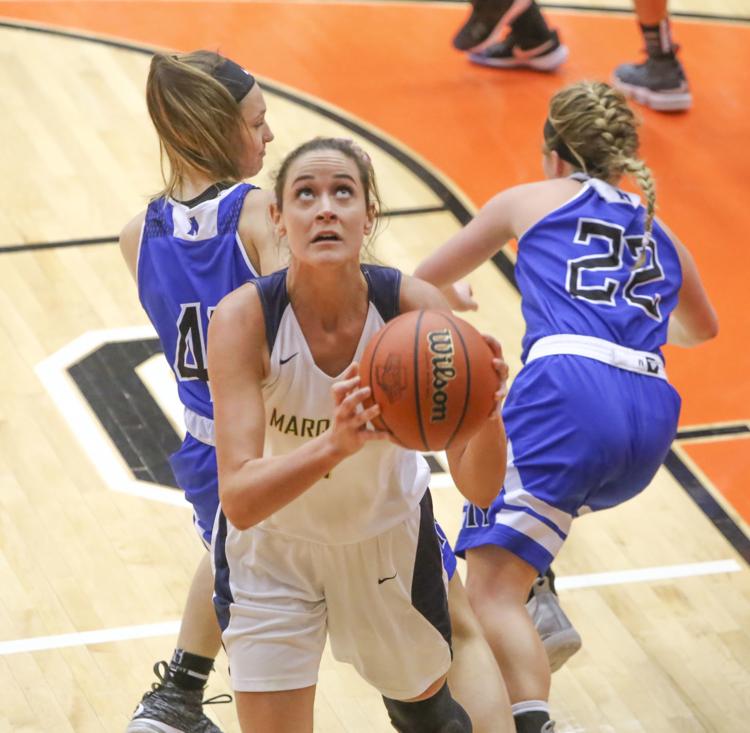 Marquette Catholic plays Northfield Saturday in semi state at LaPorte High School
Marquette Catholic plays Northfield Saturday in semi state at LaPorte High School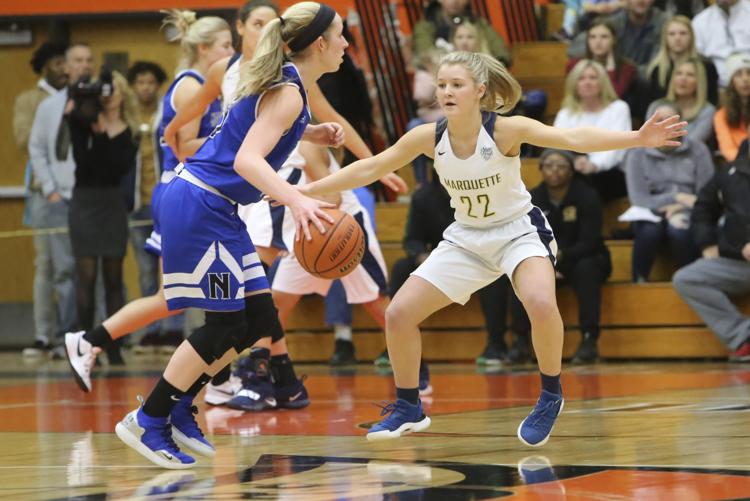 Marquette Catholic plays Northfield Saturday in semi state at LaPorte High School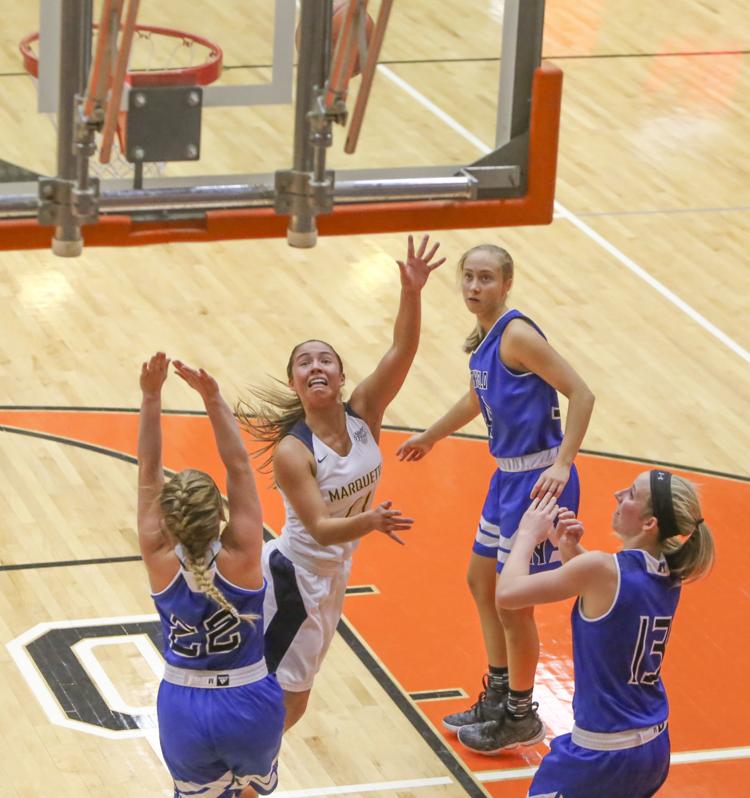 Marquette Catholic plays Northfield Saturday in semi state at LaPorte High School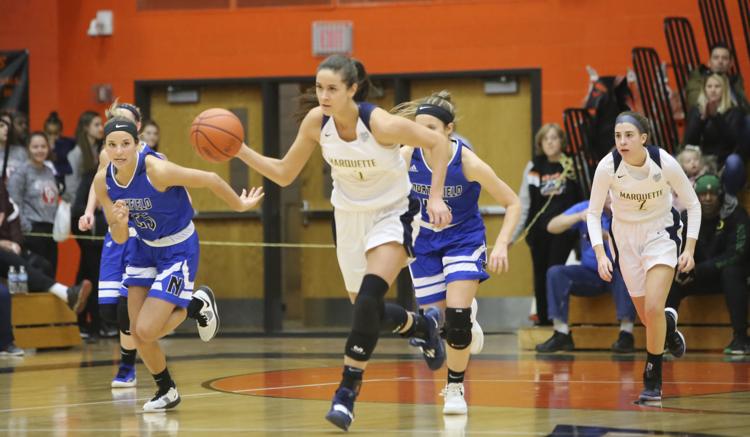 Marquette Catholic plays Northfield Saturday in semi state at LaPorte High School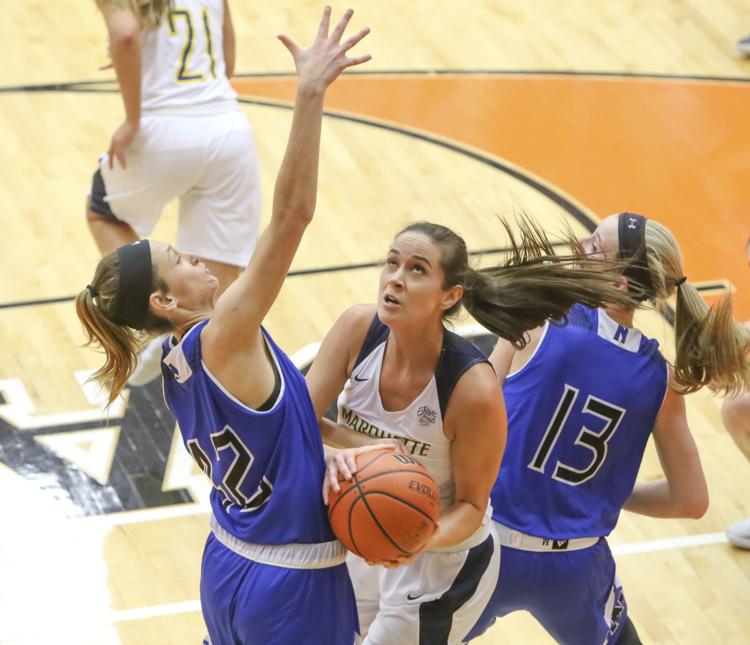 Marquette Catholic plays Northfield Saturday in semi state at LaPorte High School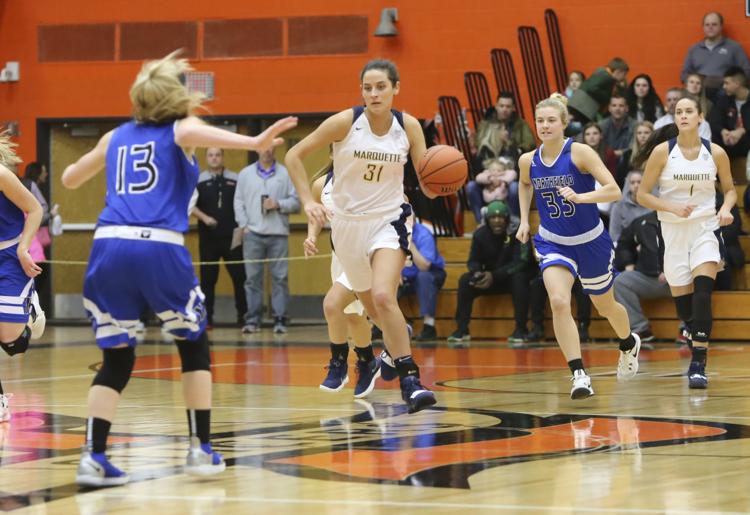 Marquette Catholic plays Northfield Saturday in semi state at LaPorte High School
Marquette Catholic plays Northfield Saturday in semi state at LaPorte High School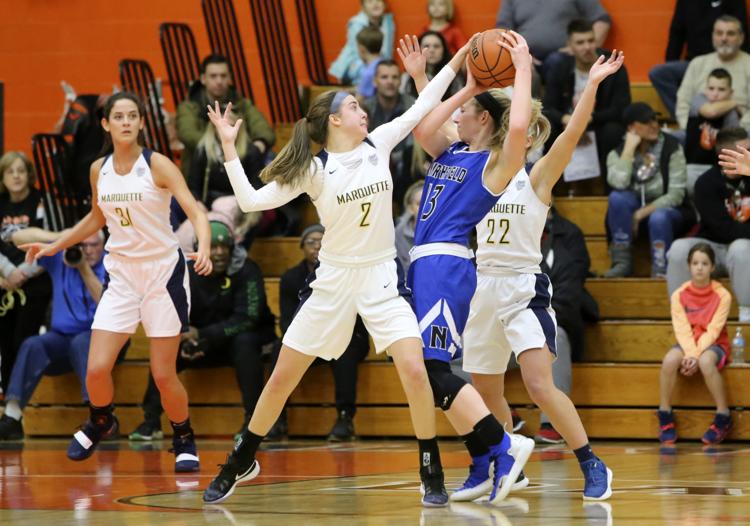 Marquette Catholic plays Northfield Saturday in semi state at LaPorte High School