CROWN POINT — Keeley Depel and Crown Point had something to prove against Chesterton.
The Bulldogs hadn't beaten the Trojans once in the past three seasons and finished fourth in the Duneland Athletic Conference last year. But on Tuesday evening, Crown Point snapped its losing streak in the rivalry with a 2-0 victory.
Throughout the majority of the first half, Crown Point (7-0-1, 5-0) was clearly the aggressor — totaling nine shots on goal — and Depel's shot turned out to be the difference. The junior midfielder converted a short goal in the 33rd minute on an assist from junior forward Erin Harrison, which brought out an approving roar from the Bulldogs' fans.
"It's just the work we put in this summer and getting up at 5 a.m. every morning and committing our whole summer to (soccer)," said Depel, who came off of the bench. "We were out there running and doing extra runs on top of that, just so we have that extra push to make those runs and keep going. Obviously, it showed for me."
Chesterton (4-3-1, 3-1) had an opportunity to keep the game scoreless, but after a shanked attempt to clear the ball, Harrison was in the right place at the right time. She came up with the ball just outside the right goal post and sent a quick pass to Depel on the other side of the box. The junior finished it off with a left-footed shot just past the outstretched arms of Trojans sophomore goalie Carley Balas.
After the score, Depel and Harrison couldn't hide their smiles and ran to give each other a big hug. The goal marked the first time this season they connected on a scoring play, and Crown Point coach Chris Mikrut believes it couldn't have come at a better time.
You have free articles remaining.
Keep reading for FREE!
Enjoy more articles by signing up or logging in. No credit card required.
"We're trying to figure out where we are," Mikrut said. "We had a nice win against Lake Central, a great tie against South Bend St. Joseph and a nice win against Culver Academies, but this is where we want to be. We gotta find out where we're at, and this puts us in a great place for the conference championship."
Senior forward Bridget Rayonec scored in the 44th minute to stretch the Bulldogs' lead, and senior goalie Madi Dross made sure to shut the door on a late Chesterton comeback. Trailing by two goals, Trojans junior forward Addy Joiner had a chance to get her team on the board. After drawing a Crown Point penalty inside the box, she earned a one-on-one attempt against Dross, but it was to no avail.
Dross' diving save in the 51st minute killed any Chesterton momentum and helped the Bulldogs claim their third straight win. She credited her highlight play to assistant coach Dave Bock, who broke down film with her before the game.
"We watched film on PKs because we thought we were going to go 0-0 the whole entire game and we were going to have to go into PKs," said Dross, who recorded 10 saves. "So we were watching to try to see who (shot) where, and he was like, 'If there's a PK, Addy Joiner is taking it.' So I just followed my instincts."
Girls soccer: Chesterton at Crown Point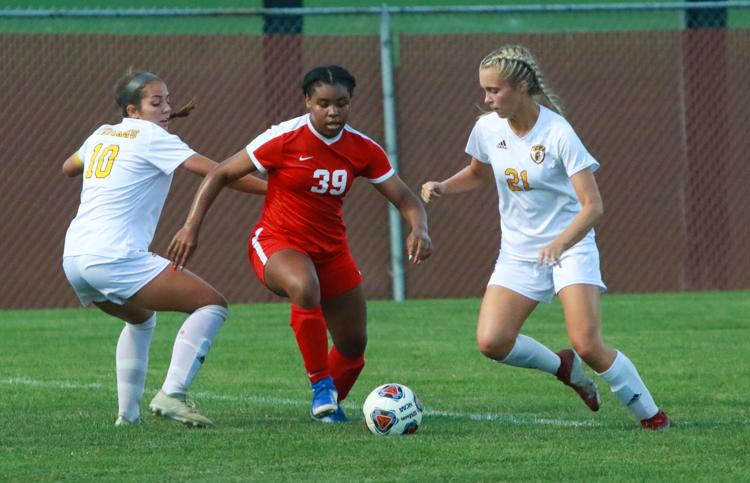 Girls soccer: Chesterton at Crown Point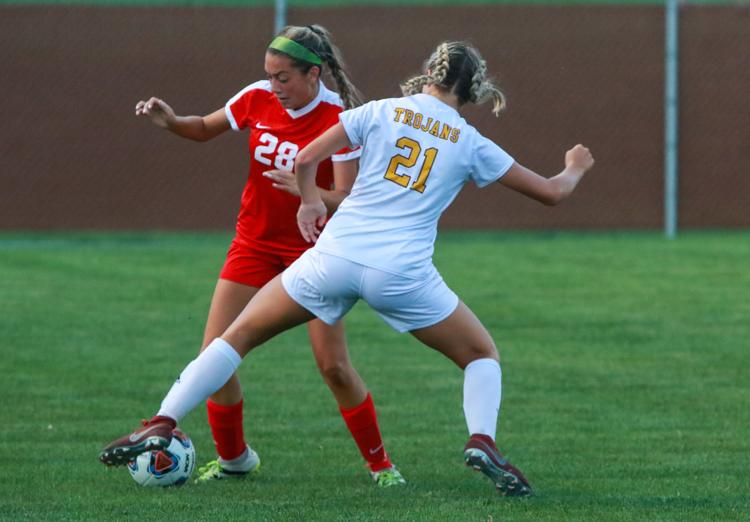 Girls soccer: Chesterton at Crown Point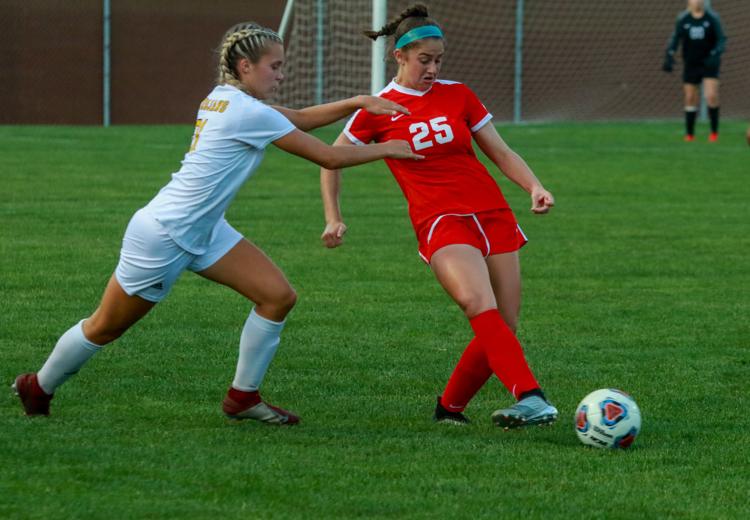 Girls soccer: Chesterton at Crown Point
Girls soccer: Chesterton at Crown Point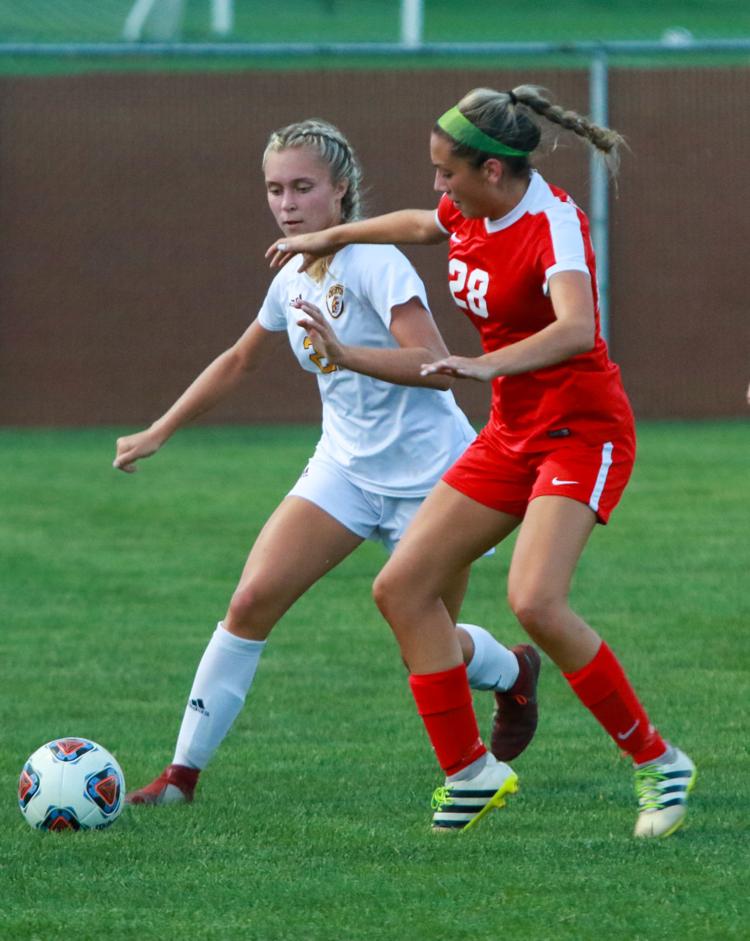 Girls soccer: Chesterton at Crown Point
Girls soccer: Chesterton at Crown Point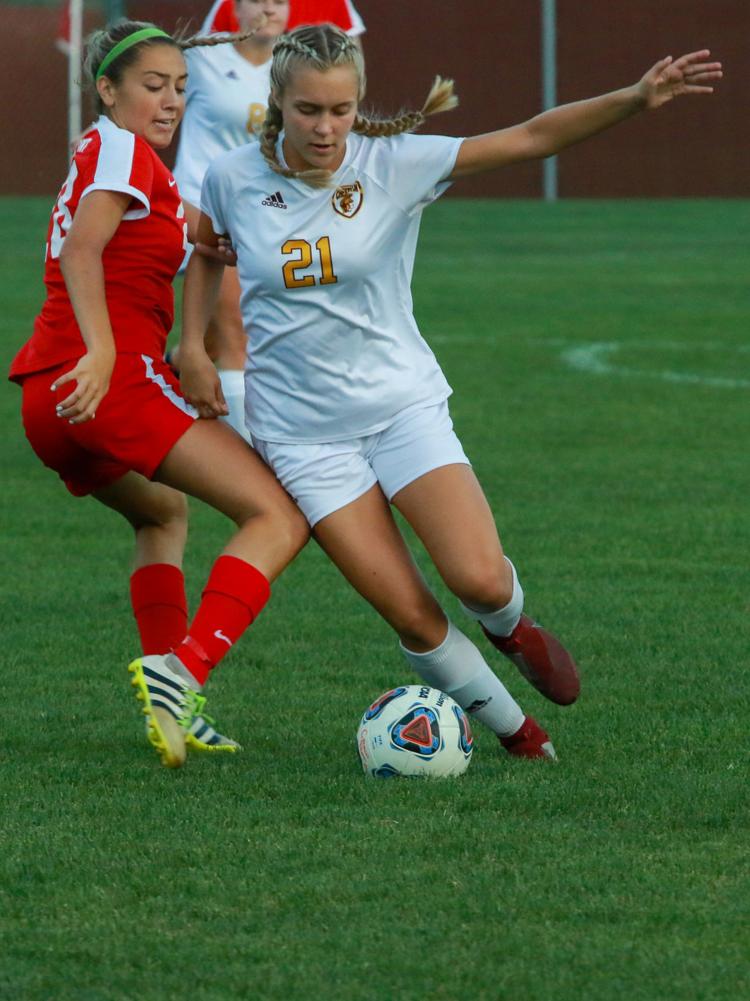 Girls soccer: Chesterton at Crown Point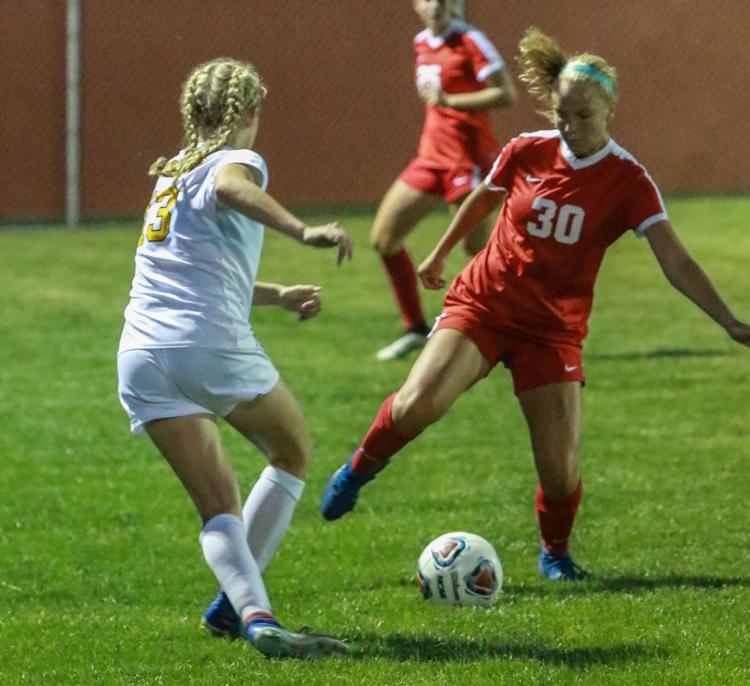 Girls soccer: Chesterton at Crown Point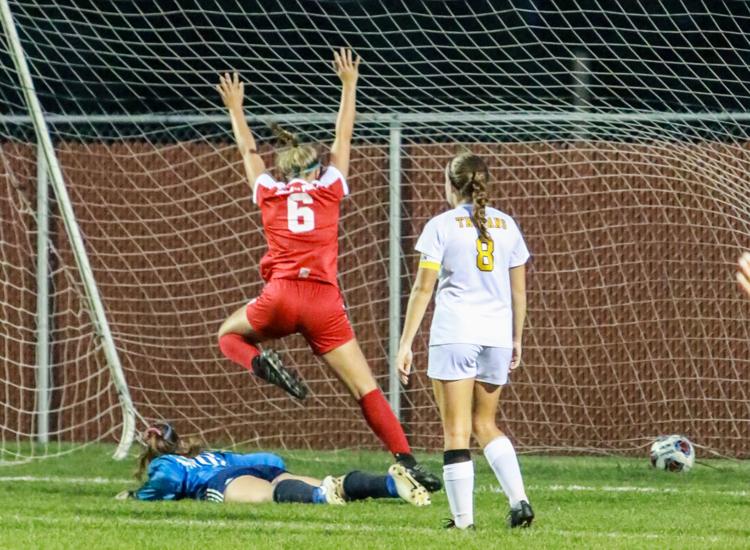 Girls soccer: Chesterton at Crown Point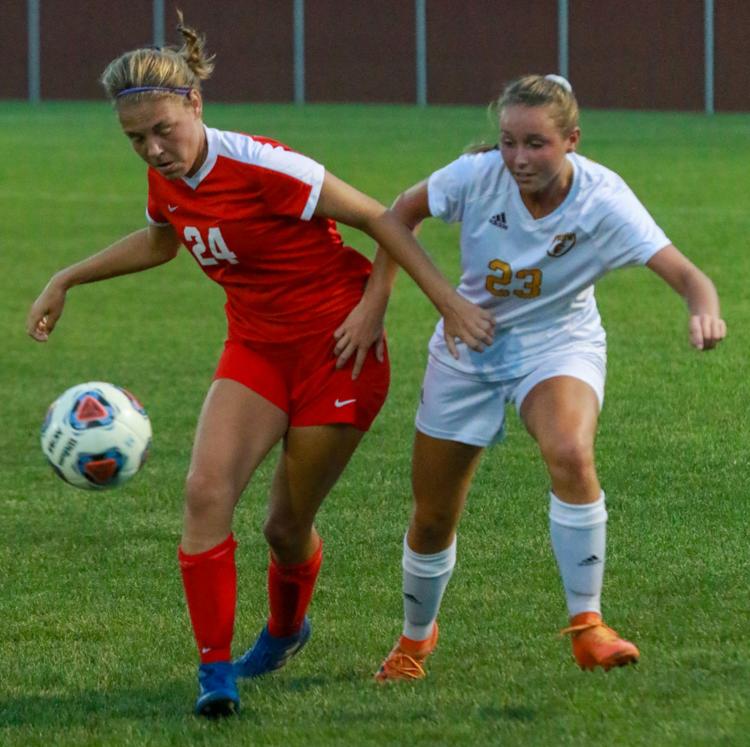 Girls soccer: Chesterton at Crown Point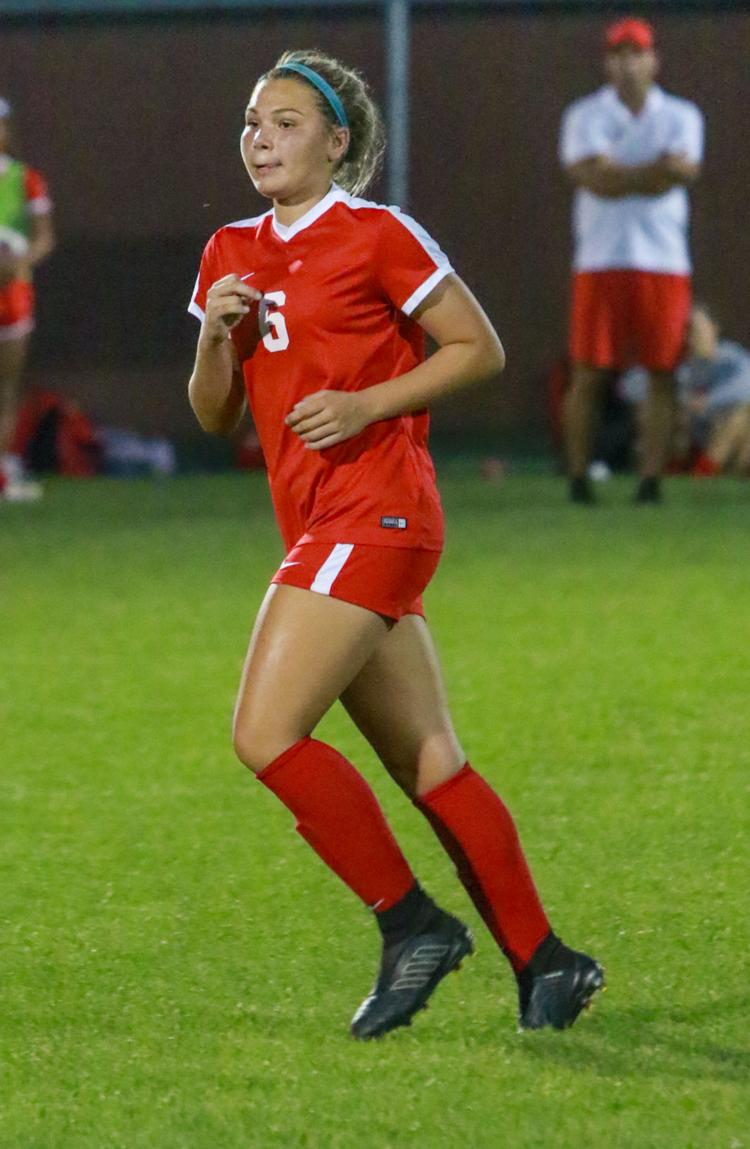 Girls soccer: Chesterton at Crown Point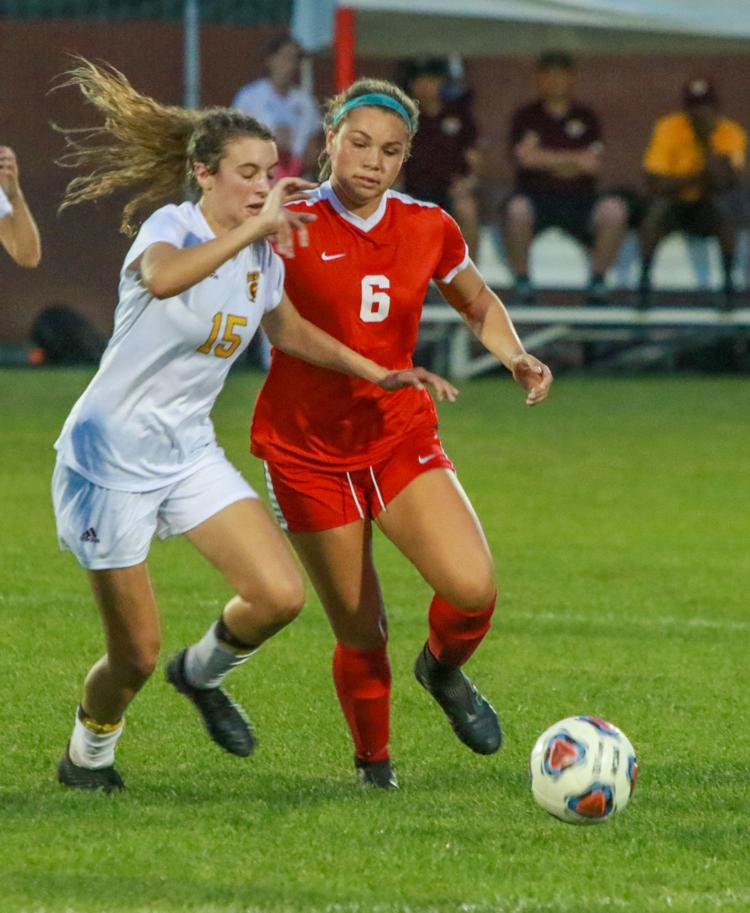 Girls soccer: Chesterton at Crown Point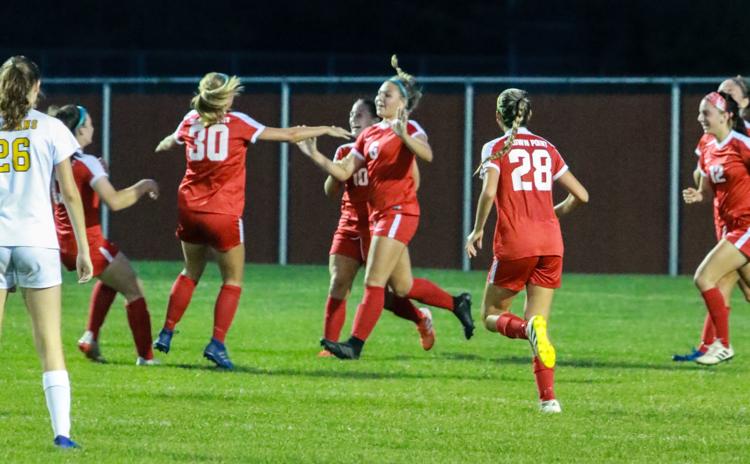 Girls soccer: Chesterton at Crown Point