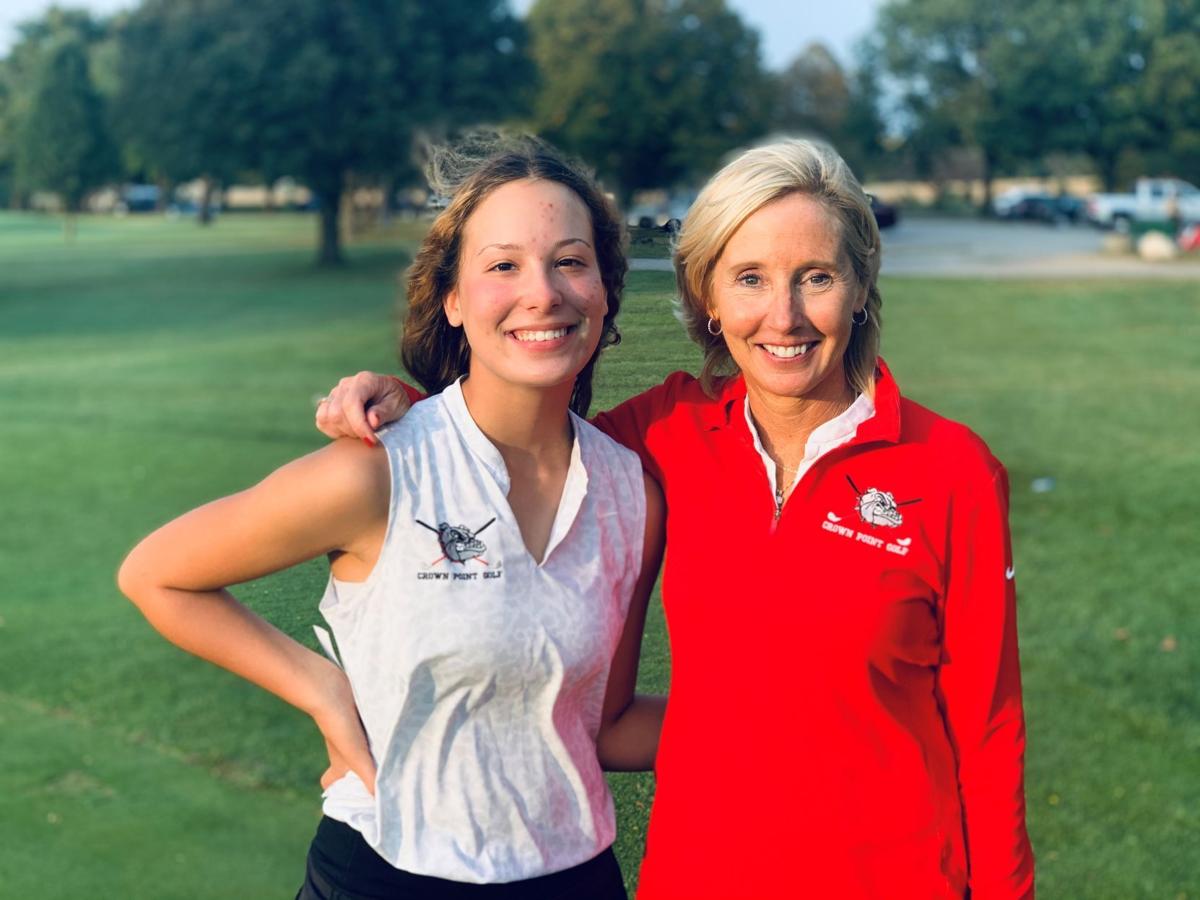 BATTLE GROUND — Jasmine Harper even surprised herself.
The sophomore's breakout performance Saturday at the Battle Ground Golf Club lifted Crown Point to a third-place finish at the Lafayette Jefferson regional and its third consecutive state finals appearance.
"This is really phenomenal because I expected to be at the middle or the bottom of (junior varsity), and now I'm all the way up here," Harper said. "It's just hard work I guess."
The Bulldogs were led by their usual top performers, senior twins Delaney and Madelyn Adams, who both shot an 83. Junior Val Gozo also a had strong outing with an 87, but it was Harper's 94 that helped keep her team's season alive.
Culver Academies and Western were the other two teams to advance, scoring 341 and 342, respectively. Crown Point notched a 347, while Lake Central finished fourth with a 364.
Bulldogs coach Jennifer Vinovich said she was proud of all of her players and especially Harper. Less than 24 hours before the sophomore stepped up in the biggest match of the year, she was fine-tuning her skills at the White Hawk Country Club in Crown Point.
"Jasmine has most definitely put in the time," Vinovich said. "She and I were at the driving range last night at 6 o'clock, working out with her driver after our practice round. ... She just has that gamer mentality, and she never freaks out when she has a bad hole. She keeps a cool head, and she accepts coaching."
Harper did not play at the Lake Central sectional last week, as Vinovich opted for sophomore Carli Manes to be the team's No. 5 golfer. This week, Vinovich flipped her decision because of Harper's "hot hand" during practice, and it paid off.
The sophomore said it was surreal to have the best performance of her prep career when her team needed it the most, and she hopes to keep it going at Prairie View Golf Club in Carmel.
"It feels great," Harper said. "I've never been to state before, so I don't know how it's going to be, but hopefully we do great."
Close call
The stress was almost too much to bear for Lia Thomas.
Michigan City's star senior did not think she played up to her potential Saturday, and at the end of her round she was left with one question.
"I went (out of bounds) on one of the last holes," Thomas said. "That's when I got nervous."
Despite an up and down outing, Thomas still managed to score an 81, which was good enough for a third-place finish individually. The senior has now advanced to state as an individual in three consecutive seasons and will be joined by junior Taylor Skibinski for the second straight year.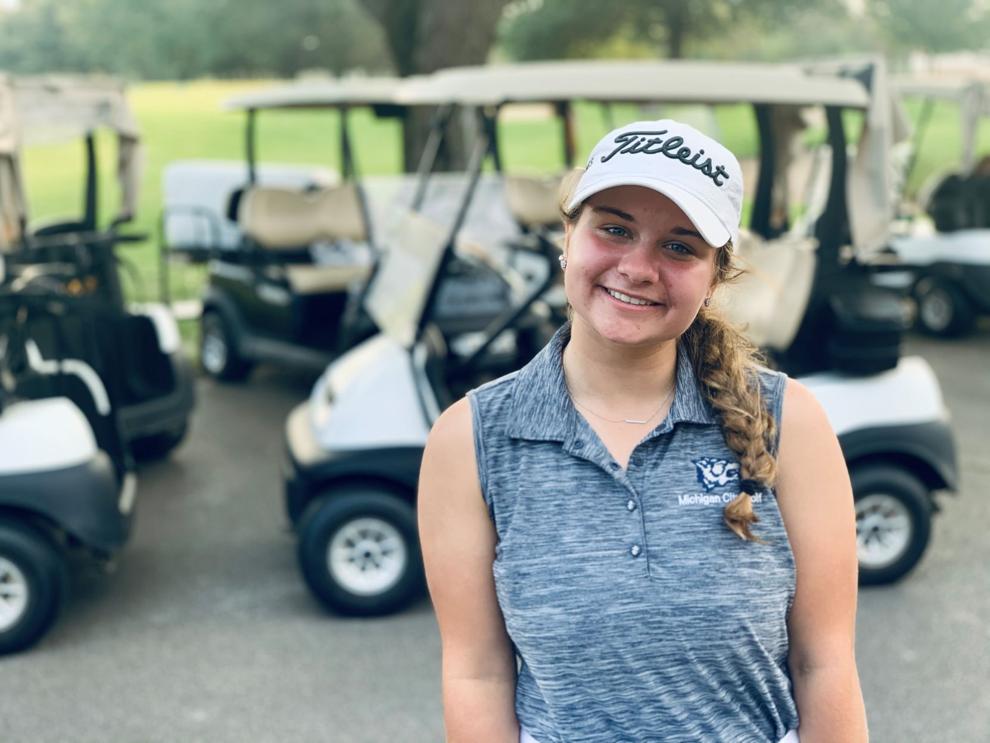 Skibinski finished second individually with a 78 and narrowly missed out on medalist honors. Tipton junior Lucy Quigley turned in a 77 to take home the individual sectional title.
"I went into this round just thinking that it was a new day," Skibinski said. "I didn't think about anything I did last year. ... I just went in with a blank mind and hit the ball, and it worked out for me."
Wolves coach Drew White heaped praise on both of his standout golfers and even got a little emotional when reflecting on Thomas' historic prep career.
Regardless of how she made it through, he believes the senior deserves to give herself a pat on the back.
"This is a kid that is a three-time state qualifier, and she was the Duneland (Athletic) Conference MVP her junior year," White said while holding back tears. "She is the most prolific girls golfer that Michigan City, the Wolves, have ever seen. ... After two more rounds of golf, she's going to leave some pretty big shoes to fill."
Gallery: 50 famous Region athletes