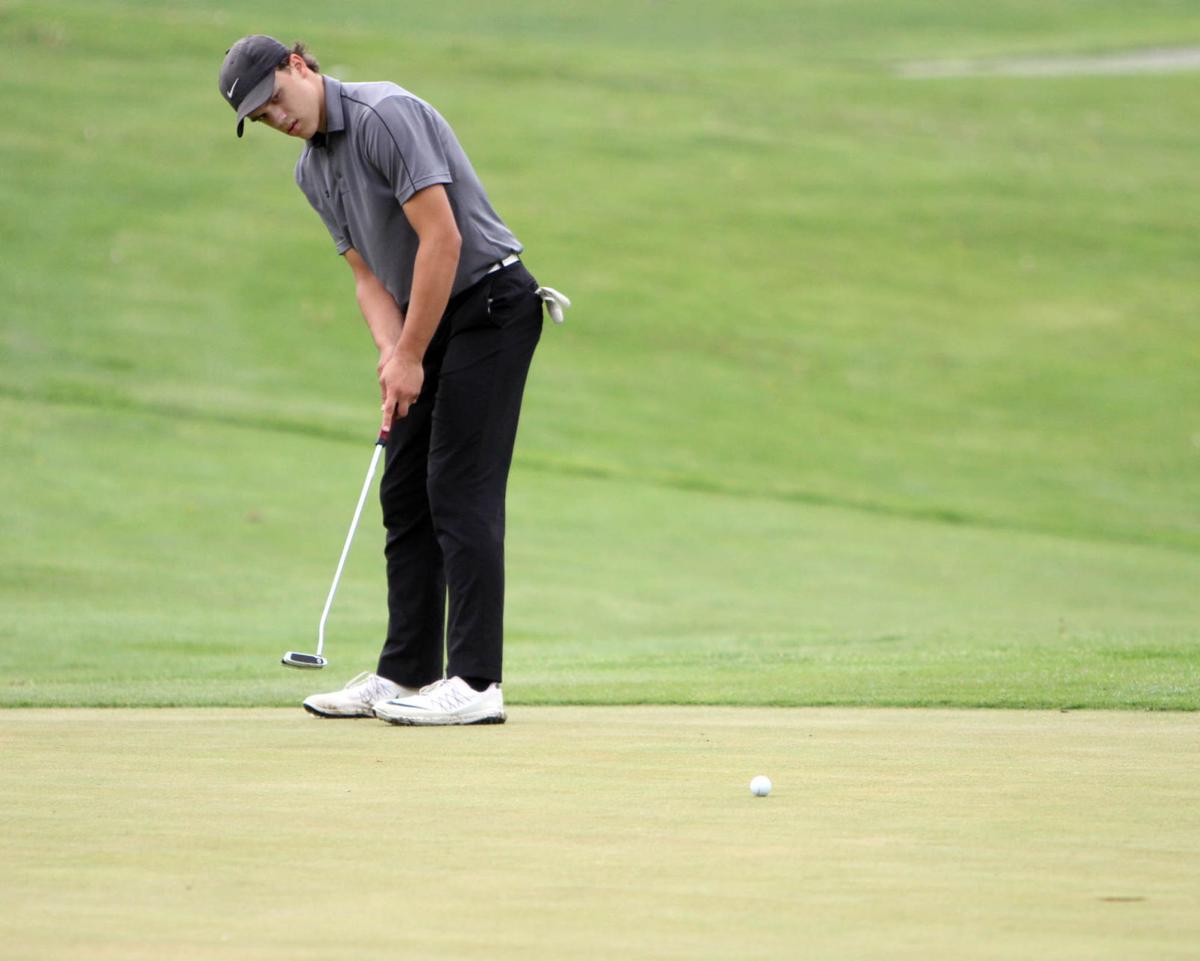 Last year's youth movement across the boys golf landscape results in a crop of proven, experienced upperclassmen scattered on teams throughout the Region. Here are 15 players to keep an eye on whenever the local courses drain of water and snow.
Joe Curtin, Andrean, Sr.
Curtin qualified for regionals with an 82 at Palmira and followed it up with an 84 at Battleground Golf Course as a junior. If he cuts off a few strokes, he's got a chance at making it down to state.
Mark Civanich, Valparaiso, Jr.
Civanich shot a 6-over-par 76 at Forest Park last year to finish third overall in sectionals and followed that up with an 80 at the regional. He and teammate Andrew Karr may end up fighting for the Vikings' top spot all season long.
Nick Gushrowski, Michigan City, Jr.
Gushrowski finished tied for 58th at state as a sophomore, which ranks best among returning area players. The two-time regional qualifier shot a 3-over-par 75 at Battleground to advance to state and has a game that rivals anyone in the Region.
Jordan Harris, Lowell, Sr.
The three-time regional qualifier has flirted with qualifying for the state tournament — his closest effort coming when he was just four shots out of qualifying as a sophomore — but hasn't broken through on the biggest stage quite yet. The game appears to be there.
Max Holmes, LaPorte, Jr.
Holmes will lead the Slicers from the clear-cut No. 1 spot fresh off a season that saw him finish runner-up in the LaPorte Sectional and follow that up with a team-best 82 at the Battleground in regional play.
Andrew Karr, Valparaiso, Jr.
Valparaiso's No. 1 player from a season ago returns looking to improve on shooting an 80 at sectional and 81 at regional as a sophomore. He shot a 1-over-par 73 to lead Region golfers in a strong field at the Lake Central Midwest Classic at Sandy Pines Golf Club in 2018, which is a good sign considering the regional moves to Sandy Pines this year.
Finn Kiger, Crown Point, Jr.
Kiger rose to the occasion to shoot an 83 at Palmira to help Crown Point to its seventh straight sectional championship as a sophomore. Expect to see him get more regular playing time as an upperclassman.
Fred Kepler, Highland, Sr.
Highland's top-returning player shot a 10-over-par 82 to get out of the Palmira sectional as a junior and followed it up with a respectable 83 at Battleground in regional play. Look for him to retain the Trojans' top spot.
Connor Lukas, Boone Grove, Sr.
He took fifth in the Valparaiso Sectional at Forest Park last season thanks to a 9-over-par 79 that helped Boone Grove into the regional, where he shot an 85 at Battleground.
Gino Panici, Lake Central, Sr.
Panici is favored to take over Lake Central's No. 1 spot as the most-experienced returnee. He shot an 80 at Palmira in sectional play last season, good for fourth overall.
Jacob Pierce, Portage, Sr.
Portage graduated its top three players, which leaves extra pressure on Pierce to step up after playing near the bottom of the lineup a season ago. The Indians expect him to emerge as their No. 1.
Connor Proudman, Crown Point, Sr.
Proudman is a three-time letter winner for the Bulldogs and should fill into the No. 1 spot at least to start the season. He played No. 2 for Crown Point during its regional run last season.
Michael Sakich, Marquette Catholic, Sr.
Sakich got out of the LaPorte Sectional at Beechwood with an 89. He couldn't quite follow it up at regional, where he shot 98 at Battleground. Given the experience and another year of preparation, he'll likely lead Marquette Catholic from the No. 1 spot.
Harrison Smith, Hobart, Sr.
Smith's 8-over-par 78 at Forest Park in sectional play last season made him the highest-finisher among individuals not to advance to regionals with their school. He's gone toe-to-toe with the top players in the area since his freshman year and has one last shot at a breakout.
Devin Trusty, Chesterton, Sr.
There's a new No. 1 in town at Chesterton with Trusty sliding into the spot vacated by longtime standout Mitch Davis. Trusty finished runner-up behind Davis at Forest Park last year and fired a 77 at Battleground, which was just two shots off of making it to state.