Gymnastics was the furthest thing from Siewin's mind after she got word of Devon's accident on July 14, 2019.
Chesterton's Jack Eaton was named the boys soccer player of the year and Chesterton's Sophia Hunzelman was named gymnast of the year by the IndyStar.
Led by sophomore Maddie Bugg's sixth place in the all-around and freshman Cloe Amanatidis' tie for sixth on floor, L.C. compiled 110.175 to fi…
Jordan Bush posted a 9.725 on floor, her and the Trojans final routine in the fourth rotation. It was the exclamation point as Chesterton won state.
The Region's gymnastics qualifiers descend on Noblesville High School to compete in the state finals.
Finally getting out of the sectional as a team proved to be an impetus for LC and second-year coach Karen Barcelli. The rest, as they say, is history.
The Chesterton Trojans gymnastics team defended its Valparaiso Regional title and advanced to next weekend's state tournament.
The Region's gymnasts descend on Valparaiso High School to compete in the regional competition.
Last weekend, South Central freshman gymnast Makenna King accomplished a feat not done since more than 20 years before she was born.
Notes on the Chesterton girls gymnastics sectional, plus Valparaiso University and Indiana University Northwest athletics.
South Central has just one gymnast with Makenna King, but the freshman stood tall on Saturday at the Chesterton Sectional.
Chesterton coach Dawn Matthys said Mia Pak's routine set the tone with a combined 29.25 team score on the bars.
Chesterton's girls gymnastics team defended its Duneland Athletic Conference meet title Saturday at Portage.
High school prep results from around the Region on Feb. 8, 2019
High school prep results from around the Region on Feb. 6, 2019
Valparaiso travels to rival Chesterton for a gymnastics dual meet.
Valparaiso won the team title with 26 points.
Chesterton ran away with the LaPorte Pairs title, as all four Trojans duos finished in the top six.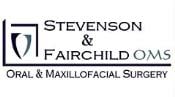 Stevenson and Fairchild OMS

Midwest Express Clinic / Crown Point
The Region's gymnasts descend on LaPorte High School for the LaPorte Pairs Invitational.
The Duneland Athletic Conference is debatably the best gymnastics conferences in the state.
MUNCIE — It's something about the state meet that Valparaiso's Whitney McKeon takes a liking to.
MUNCIE — It had been since 2002 that the Chesterton gymnastics team won a state title.
VALPARAISO — Trailing Valparaiso by 0.35 points heading into the last rotation, Chesterton coach Dawn Matthys had some mixed feelings.
The Region's best gymnasts descend upon Valparaiso.