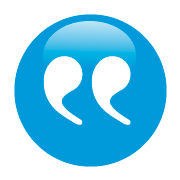 CHESTERTON — The decade-long wait is over for Chesterton.
The Times and state-ranked No. 1 Trojans continued their unblemished season Saturday, capturing their first Duneland Athletic Conference title since 2007 with a score of 113.45.
Three-time defending champ Valparaiso finished second with a 112.325 with Michigan City in third (109.25) and Crown Point in fourth (108.55).
"I see this meet as basically the finish to our regular season. We've been undefeated this season, so winning this tops the regular season off," Chesterton coach Dawn Matthys said. "We also kind of see this as a practice for (sectionals) on our road to state."
Chesterton sophomore standout Jordan Bush won all-around (38.15).
"Jordan was outstanding today," Matthys said. "She hit every event really well, really strong and very hard, and that's why she led us in the all-around. She was through this last year, so she's experienced."
Bush took first on vault (9.55), a second on floor and had thirds on beam and bars.
"I had a bad warm-up, and I had to pull myself together. My teammates really helped pull me through. I knew I just had to go out there and be me," Bush said. "Our team showed how much depth we had (Saturday) like someone gets sick, we have someone who can step right in. We had strong starts on our all of our events and once we got it going, we couldn't be stopped."
Freshman teammate Sophie Hunzelman was runner-up in all-around (38.025) setting a school-record in her win on bars (9.725). She also won  beam (9.65) and was runner-up on vault (9.525)
"Sophie's bar routine was great," Matthys said. "She's usually the perfectionist that'll come to me and be like. 'I missed this, I missed that,' but she came off the bars (Saturday) without an issue. She landed her routine and looked at me and said, 'I did it.'"
The Trojans had a strong start with a 28.525 on bars.
"Bars was our first event and that started us off really well," Matthys said. "... We felt very good going into beam, which is always strong for us. Once we finished those two events solid, we were really on a roll.
Times and state-ranked No. 2 Valparaiso placed second. Jenna Algozine was third in all-around (37.45) and Whitney McKeon was fifth (36.525). Algozine took second on bars (9.575), whie McKeon won floor (9.625). Lizzy Wilson was third on floor, and Rachel Moneta was third on vault.
Third-place Michigan City scored a season-high 109.25, besting its previous high of 107.85. All the more impressive, considering the Wolves are rolling with a roster of four gymnasts.
"We've been competing with four girls all year so this wasn't any different for us," Michigan City coach Katlynn Schwanke said. "We've been flat in our team scores and the girls worked on things they knew they needed to do to make a difference."
Megan Gushrowski finished fourth in the all-around for M.C. with a 36.750. Caroline Weber took second on beam posting 9.5.
"We've been struggling keeping (Caroline) on beam because her level of difficulty is so high in her routine," Schwanke said. "We were debating to play it safe and take some stuff out but we decided to go big and she finally stayed on today. Megan was great in the all-around and just has some little tiny things in her routines that she'll fix."
Shannon Harrison took sixth in all-around for C.P.