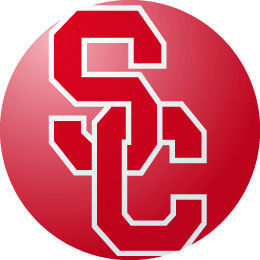 CHESTERTON — South Central has just one gymnast with Makenna King, but the freshman stood tall on Saturday at the Chesterton Sectional.
King won the all-around title with a 38.775, while Lake Central freshman Cloe Amanatidis was second with a 38.025. Chesterton senior Jordan Bush was third with a 37.875.
"I'm really proud of myself," King said of competing against some talented gymnasts. "I'm happy with the outcome. I'm happy with everything."
King won the beam with a 9.775, took second on the floor (9.75) was third on the bars (9.7) and the vault (9.675).
"It was nervous, but I just had to stay focused," she said. "Who knew that I would ever win beam? … Bars was good. I like bars the best. I like swinging around and everything."
King added she wants to best her scores at next week's Valparaiso Regional and qualify for state. The top six place winners in each event advance to the regional along with the top six place winners in the all-around competition as well as the top three teams.
Amanatidis said she posted a season-best score to finish second in the all-around.
Lake Central coach Karen Barcelli said Amanatidis had a great meet.
"She's been struggling a little bit with vault, but it came together (Saturday) and she was solid on all four events."
Amanatidis posted a 9.325 on vault for 10th, but she won the floor with a 9.625 and finished fourth on bars (9.65) and beam (9.425).
"I'm having a lot of fun," she said.
Teams moving on
Lake Central made its move to advance when it scored a 28.225 on bars, it's fourth and final routine, to give it a total score of 110.825. Portage took third with a 110.150, while Crown Point was fourth with a 109.200, Valparaiso fifth with a 108.950 and Merrillvile sixth with 107.825.
"They were pumped up, and they knew they needed to hit it," Barcelli said. "And they knew they could."
Amanatidis said the team was confident before the bars routine.
"We knew we just had to to our best and hit our routines, and we'd probably make it," she said.
L.C. set a goal to place in the top three and qualify for the regional.
"We knew that we had the ability to do it, and that's what we were going for," Barcelli said.
Amanatidis said the team has set a goal to score as high as 112 at the regional with the chance at qualifying for the state meet.
"That would be amazing," she said. "Lake Central has never made it past sectionals, so making it to state would be super cool."
Portage coach Mackenzie Barcelli, the daughter of the Lake Central coach, said her team was able to relax at the sectional after having hosting the DAC meet the previous week.
"They really stayed focused and had a great meet," Mackenzie Barcelli said.
Sophomore Bobbie Russell and senior Michaella Drake placed fifth and sixth respectively in the all-around to pace Portage.
"Those two were outstanding, and they carried us," Mackenzie Barcelli said.