MUNSTER — Jackie Bontrager grew up following her older sisters wherever they went. When Kate and Rachel would play softball, there was Jackie picking up a bat.
When her sisters played volleyball, Jackie Bontrager, who is now a Valparaiso senior, was there serving the ball. It wasn't until Jackie Bontrager jumped in a pool for the first time that she found something that she could love on her own without trying to emulate her sisters.
While Kate Bontrager just finished her senior year playing volleyball at Chicago's Saint Xavier and Rachel Bontrager was just named to the All-MAC First Team following her sophomore year on the Western Michigan volleyball team, Jackie signed her national letter of intent with IUPUI swimming program earlier this week.
"I've always been my own person," Jackie Bontrager said after Thursday night's dual meet against Munster, which the Seahorses won 109-74. "(Kate and Rachel) wanted to stick with volleyball, but I went back to the pool. As long as I was happy, (my parents) were happy."
Jackie Bontrager began swimming competitively when she was 7 years old. She took a year off when she was 13 to try volleyball full time. Once she committed herself back to swimming, it didn't take long for Jackie Bontrager to experience success.
She swam a leg of the 400-yard freestyle relay as a freshman at the state finals and then returned as a sophomore where she made the finals of the 200 freestyle, taking 16th place. Bontrager shaved more than a second off her 2017 state time last year when she finished in 14th place in the same event. While she is aiming for one final return as a high school swimmer to the IU Nataroium in Indianapolis for the state finals in February, Bontrager is thrilled that she'll be able to swim collegiately in the pool that has regularly hosted NCAA championships and Olympic trial events.
"It's been great to swim every year in the Natatorium, but I'm looking forward to swimming there all the time," Jackie said. "My coach at IUPUI (Matt Bos) said that everyone always wants to come and swim in the House of Champs and that we don't actually go on the road that often. I'm excited for the opportunity."
With her college decision behind her, Bontrager can concentrate on her final high school season. She said after Thursday's meet that signing with IUPUI felt like "the weight of the world was off my shoulders," and Bontrager swam like that against the Seahorses. She won the 200 free by nearly three seconds, finishing in 2 minutes, 0.31 seconds, and then she came back to win the 100 free in a time of 55.46. Bontrager also helped the Vikings take second in the 200 and 400 free relays.
"Jackie brings an amazing amount of energy and excitement to the team," Valparaiso coach Pete Sattler said. "If she has half as much belief in herself (as) the coaching staff has in her, she's going to be a shining star."
Valparaiso at Munster boys and girls swim meet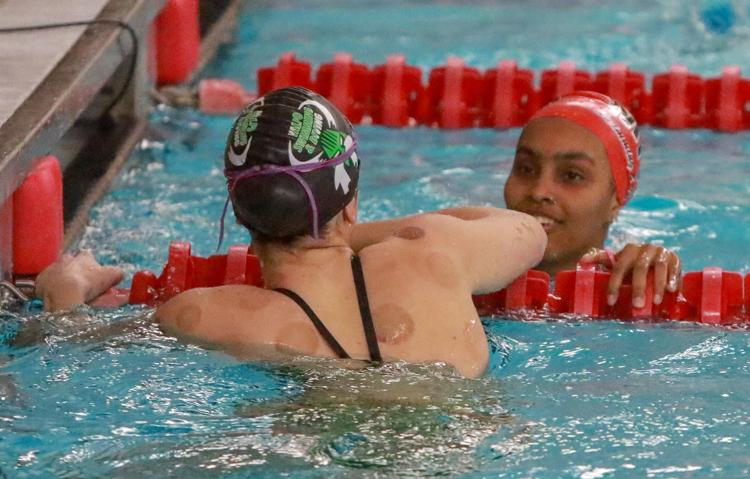 Valparaiso at Munster boys and girls swim meet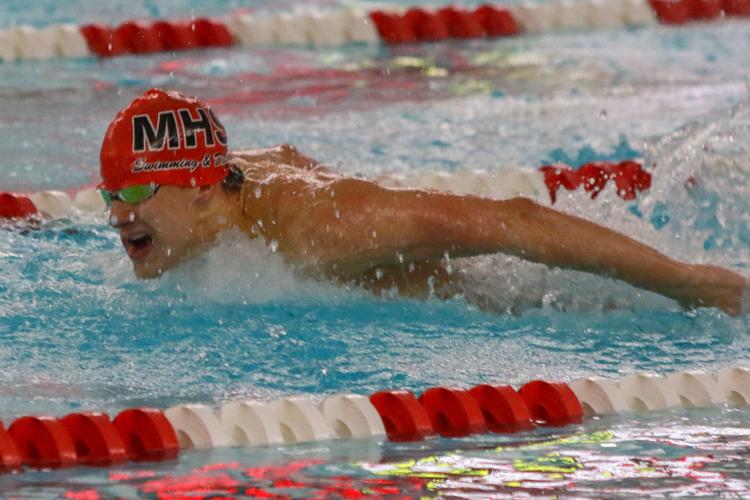 Valparaiso at Munster boys and girls swim meet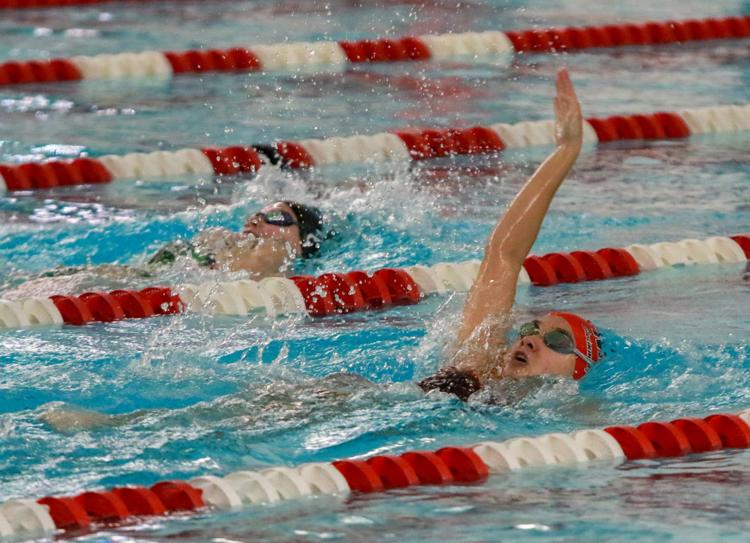 Valparaiso at Munster boys and girls swim meet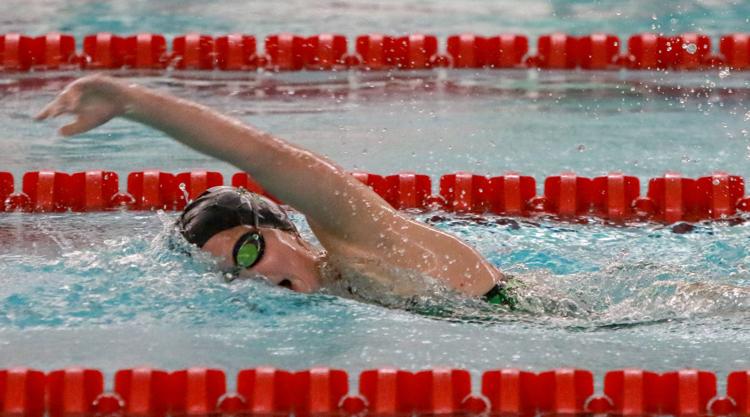 Valparaiso at Munster boys and girls swim meet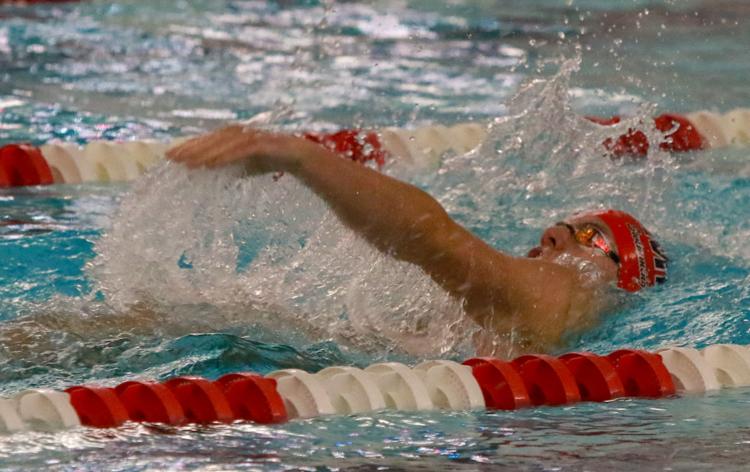 Valparaiso at Munster boys and girls swim meet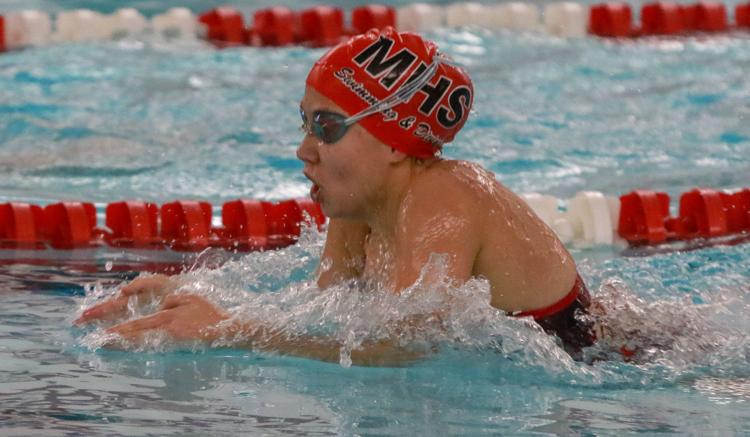 Valparaiso at Munster boys and girls swim meet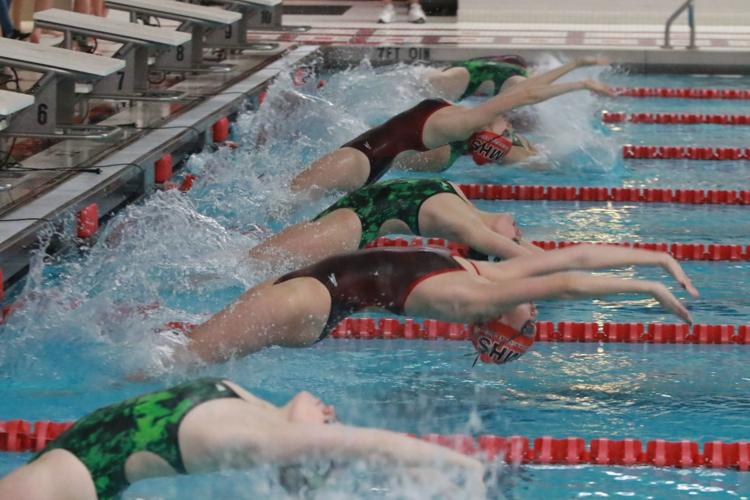 Valparaiso at Munster boys and girls swim meet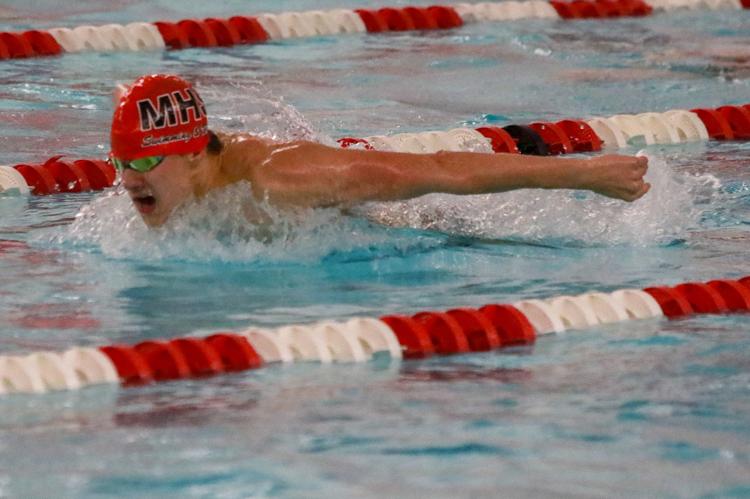 Valparaiso at Munster boys and girls swim meet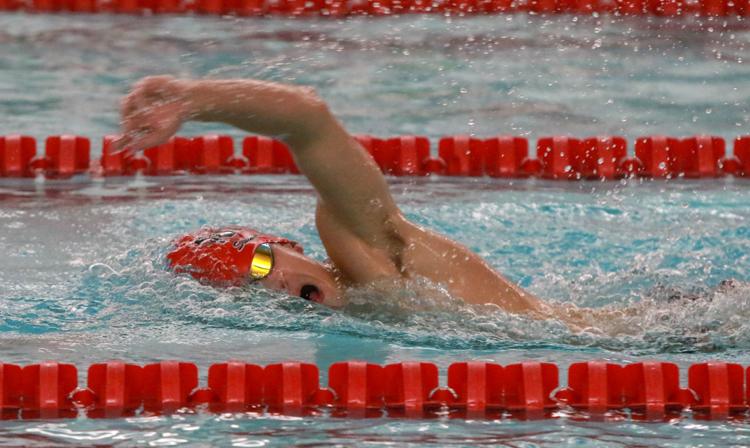 Valparaiso at Munster boys and girls swim meet