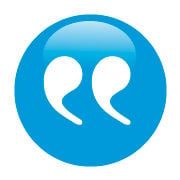 Colin Poynter (113 pounds) and Steven Lawrence (152) won all three of their matches by pin for Portage during the opening day of the Al Smith Ivitational at Mishawaka on Tuesday.
The Indians advanced five wrestlers to the semifinal round. Gaige Torres (126) won two matches by pin and one by major decision. Kris Rumph (138) and Ismael Cornejo (170) won a match by forfeit and two by decision.
Penn leads Portage 132-128 in the team standings.
Merrillville is ninth with 94 points. the Pirates Michael DeLaPena (126), Jacob Coavciu (160) and Shawn Streck (285) won all their matches and are in the semifinals.
Chesterton is 11th with 91. Andrew Davison (182) highlighted the day for the Trojans, winning all three of his matches by pin in less than a minute. Brother Lucas (195) also finished 3-0 with two pins. Jack Tolin (132) won a match by forfeit and two by decision.
Lowell is 10th with 90. The Red Devils Colton Cummings (113), Drew Hughes (170) and Ike James (182) are also in the semis. Hobart's Brendan Black (132), Munster's Jason Crary (138) and Lake Central's Luke Kleimola (195) also finished unbeaten.
Chesterton 75, Columbus East 66: Rhyss Lewis scored 25 points and Jacob Weber added 13 Tuesday, leading the Trojans over Columbus East in the quarterfinals of the Noblesville tournament.
Jack Mullen added 11 points for the Trojans (6-3), who will play Fort Wayne South at 11 a.m. today in the semifinals.
Also at the Noblesville tourney, Dijmon Henson hit a 3-poimter as time expired to lift Lawrence North to a 64-61 win over Crown Point. Sasha Stefanovic scored 31 for the Bulldogs (2-4). Grant Gelon added 15.
Marquette Catholic 75, Rich South 64: Tyshaun Smalllwood led the way for the Blazers with 18 points and seven rebounds in the Big Dipper tournament. Michael Langston added 17 points, and Tyler Paholski finished with 12.
Illiana Christian 66, Manteno 39: Matt Zandstra scored 15 points, leading the Vikings (10-3) to the win at the Kankakee tournament. Sam Vree added 11 points and four blocks.
T.F. South 61, Timothy Christian 40: Brandon Johnson and Bron Hill led the way for the Rebels (6-6) in the Jack Tosh Holiday Classic. Hill had 12 points and six rebounds, while Johnson added 11 and seven.
Bob Wettig tournament: Canaan Cooper scored 18 points and Tyler Meux added 17 for the Indians in a 73-56 loss to Indianapolis Tindley. Zach Rudd finished with six points and nine rebounds.
Portage bounced back in its other matchup, defeating Indy Lighthouse 65-56. Cooper led the way with 20 points and Meux chipped in 11. Justin Bates scored 11 points.
Calumet 64, LaCrosse 55: Quentin Perry led two others in double figures with 18 points to help propel the Warriors, who received 12 points from Jalynn White and 10 from Davion Brooks.
Merrillville 73, Hamilton Southeastern 72 (OT): DJ Wilkins stole an inbound pass in the final seconds and found Marcel Cherry, who hit a game-tying 3-pointer at the buzzer. Wilkins scored a team-high 23 points and Cherry added 15 and six assists for The Times No. 1 Pirates (8-0) in the Columbia City/Huntington North tourney. Jaruis Stevens scored 15 points.
Pioneer 57, Kouts 51: Dylan Bruce had 19 points for the Mustangs (4-3). Ethan Ketchmark added 12 points, while Alex Garavalia had 10.
Kankakee Valley Tournament: Ben Hillan scored 16 points and Jaylen Gilbert added 13 to lead Rensselaer to a 50-35 win over the host Kougars in the consolation game. Evan Ellinghausen led Kankakee Valley with 15 points.
Kankakee Valley also dropped a 68-61 decision to Whitko earlier. Ellinghausen finished with 24 points and Logan Abbring added 11.
Morgan Township 60, Boone Grove 14: Kameron Stanko outscored the host Wolves (5-8, 0-5) with 17 points as the Cherokees (11-3, 3-1) rolled to the Porter County Conference matinee victory. Kelsi Lemmons chipped in 10 points for Morgan, which led 18-0 after a quarter. Dani Polito made three 3-pointers.
Marquette Catholic 51, East Central 48: Emma Nolan scored 16 points to help lift the Blazers out of the quarterfinals of the Greenfield-Central tournament. Marquette Catholic will face the hosts at 9 a.m. today.
Lakeland Christian Classic: Renae Buiter dominated in the paint with 14 points and 12 rebounds to lead Covenant Christian in a 45-29 win over host Lakeland Christian Academy.
Maria Nanninga led the Knights with 15 points.
Nanninga also led Covenant Christian in its second matchup, scoring 14 points in a 52-34 victory over South Bend Trinity. Janelle Heerema added 11.
LaCrosse 42, Wheeler 34: Justene Charlesworth scored a game-high 15 points to lead the Tigers past the Bearcats. Katie Vance added 11.
Mari Zeitlow led Wheeler with nine.
Winter tournament: Riley Popplwell had a double-double of 24 points and 12 rebounds to lead South Central past Winamac 52-42 in the first round.
Popplewell was 16-of-17 at the free-throw line, and she also had five blocks.
Kayla Budka added 10 points for the Satellites (10-4). Olivia Tolmen added five points, nine rebounds and three assists.
South Central meets Argos in Saturday's championship.