Peyton Krutz has been through a lot.
Valparaiso's standout linebacker tore the labrum in his right shoulder during his junior year and dislocated his right ankle early in his senior season. Following the more recent injury, Krutz pondered if his football career was over. But despite the unfortunate situation, he worked his way back to the field and was an integral part of the Vikings' 13-1 campaign.
The resiliency and talent Krutz displayed in his return helped grab the attention of a few college coaches, and he ultimately decided to continue his career at Ball State as a preferred walk-on.
"I'm just really grateful to be given this opportunity, especially after not playing in those games over the past two years," Krutz said. "At the beginning of the season, I thought I might never play again when I hurt my ankle. So, I'm just glad that I have an opportunity, and I'm going to make the most of it."
Krutz also spoke highly of his teammates and specifically Valparaiso's senior class. Several of the team's former leaders will play at the next level, including Ben Scott, who is a preferred walk-on at Purdue.
The 6-foot-5, 310-pound offensive lineman paved the way for the Vikings, who averaged 36.5 points per game and 357.9 yards of total offense.
Valparaiso coach Bill Marshall said his team's runner-up finish in the Class 5A state final couldn't have been possible without Scott. He believes the lineman was a vital part of the program throughout his entire prep career and will undoubtedly make an impact with the Boilermakers.
"The biggest thing about him is the maturity that has kind of come with being a four-year starter," Marshall said. "He's been in the trenches for a very long time, and I've seen his leadership qualities kind of bloom this past year. We're excited for him to go down to Purdue. It's going to be a proving ground, just like when he came in here at Valpo."
Wide receiver Luke Patterson and defensive back Mason Maple round out the Vikings' last two Division I recruits. Both players will remain close to home and continue playing at Valparaiso University, which is Marshall's alma mater.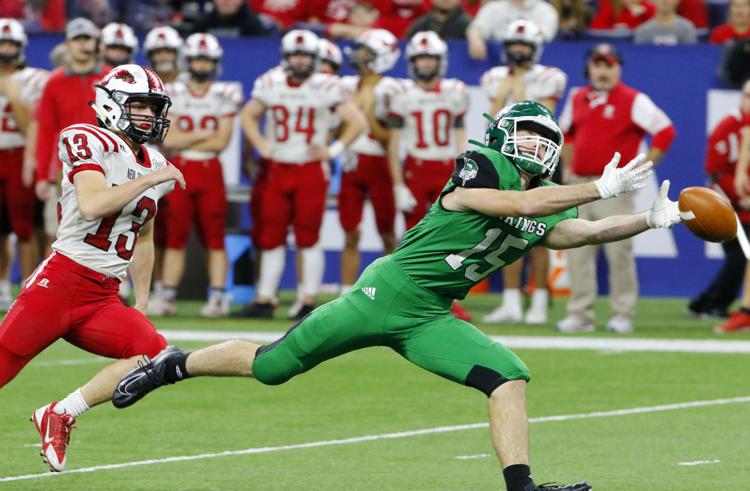 Although he graduated in 2005, Marshall said he is proud to send a few playmakers back to his old stomping grounds. Patterson was the Vikings' top wide receiver and had 42 receptions for 685 yards and a team-high six receiving touchdowns. Maple recorded 47 tackles, 4.5 sacks and two interceptions.
"Like I said about Peyton and Ben, (Maple and Patterson) are just great kids in general," Marshall said "I know coach (Landon) Fox is excited to have them. Mason has a lot of versatility to him. As a junior, he played wide receiver for us, and as a senior, he played four different defensive positions and was an all-conference player. And then Luke was an all-state kid."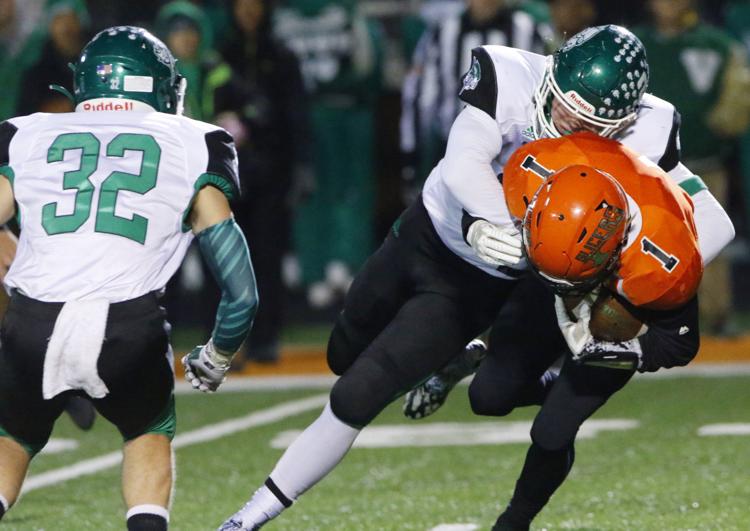 As Marshall prepares for what he hopes will be another remarkable season in the fall, he said it will be hard to move on without such a talented group of seniors. However, in their absence, it will give plenty of returning players an opportunity to step up and leave their mark on the program, too.
"This year alone, we have nine kids going to play college football," Marshall said. "Everywhere from a state community college to Division I FCS. So, with the success and leadership we've had with our kids, it's really opened up the eyes of the kids that are younger than them to say, 'Hey, I can do this.'"
Get in the game with our Prep Sports Newsletter
Sent weekly directly to your inbox!