LAPORTE — Eyes still wet with tears following a thrilling five-set loss to Crown Point, Munster sophomore Haley Melby chose to take a glass half full approach to looking back on the disappointing outcome.
Munster looked to be in control several times on Saturday afternoon before ultimately falling 20-25, 25-21, 25-21, 21-25, 19-17 to the Bulldogs in the Class 4A LaPorte Regional semifinals.
"That was a great match," Melby said. "We fought really hard and stayed together as a team. We were right there at the end and we battled. What else can you ask for?"
Saturday's Class 4A LaPorte Regional featured four teams that entered the day with at least 27 wins and no more than seven losses each. That only one team was going to come out of the regional and that one of the matches came down to extra volleyball in the fifth game proved how thin the line is between postseason success and season-ending heartbreak.
"These were the best four teams in the region," Munster coach Brett Boden said. "Once we got to a fifth game, you knew someone was going to be crushed."
Munster opened the match with a win in the first game, but quickly fell behind after losing the next two games to a invigorated Crown Point team that has been arguably the top team in Northwest Indiana all season.
"I'm so happy for my girls right now because I knew they wanted this match," Crown Point coach Alison Duncan said. "We've been ranked No. 1 all season and we've had a lot of naysayers."
The Mustangs (27-8) opened the season with a crushing five-set loss to the Bulldogs, one in which they held a 13-11 lead in the fifth set. Munster looked poised to gain revenge on Saturday as it opened up an 8-4 lead in the fifth set and then held match point on two different occasions.
"We've wanted this match since the beginning of the season," Melby, who had a game-high 21 kills, said. "We worked really hard all year to get back to this point so we could play them again."
Munster had two match points in the fifth set, but a missed block and an unforced error allowed the Bulldogs (29-6) to stay in the match. Crown Point's Hannah Wold closed out the match with a pair of kills for the Bulldogs.
"We stayed very aggressive throughout the match," Boden said. "We had a match point where we were a split second off on getting the block. Then we served one into the net. We were that close. There's not a lot you can say at that point."
The host Slicers (27-6) saw their season come to an end in Saturday's opener as they fell to Penn 30-28, 20-25, 25-21, 25-22. LaPorte held a 18-12 lead late in the fourth game, but the Kingsmen (29-6) closed the match on a 13-4 run, securing the victory.
"It's not the outcome that we hoped for," LaPorte coach Cassie Holmquest said. "We got into some lulls that we couldn't get out of. It's happened to us all season. We get ahead in a match and then we get complacent. We can't do that against good teams."
LaPorte senior Annalise Warnock led the Slicers with 17 kills while classmate Cheyanne Seymour had 11 kills and four assists.
Crown Point/Penn volleyball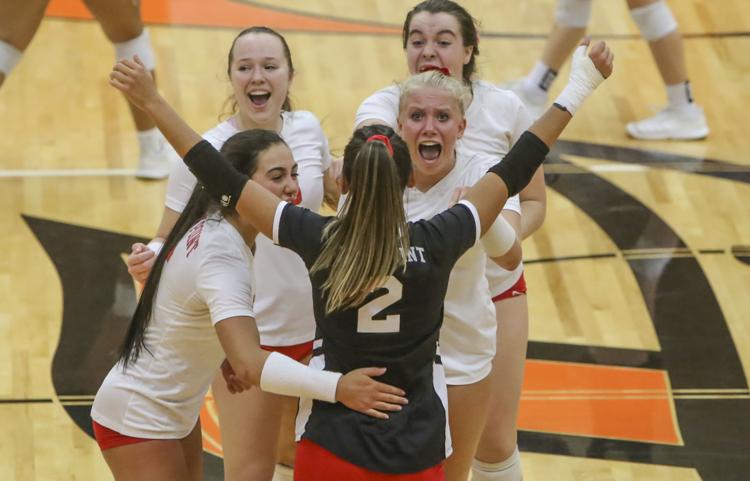 Crown Point/Penn volleyball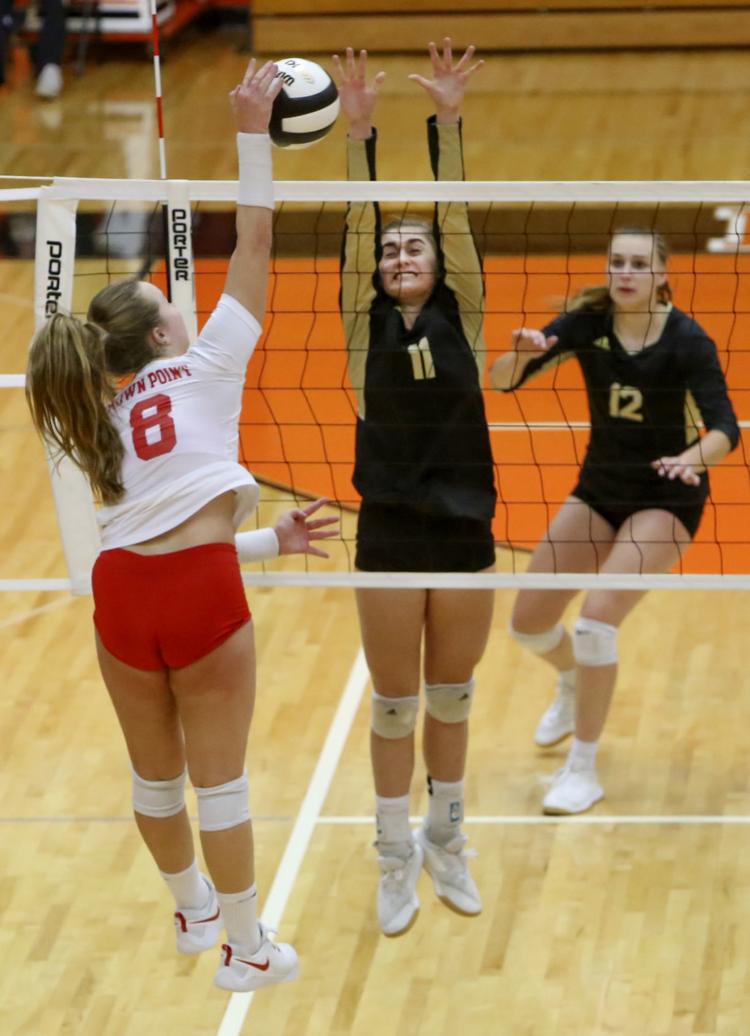 Crown Point/Penn volleyball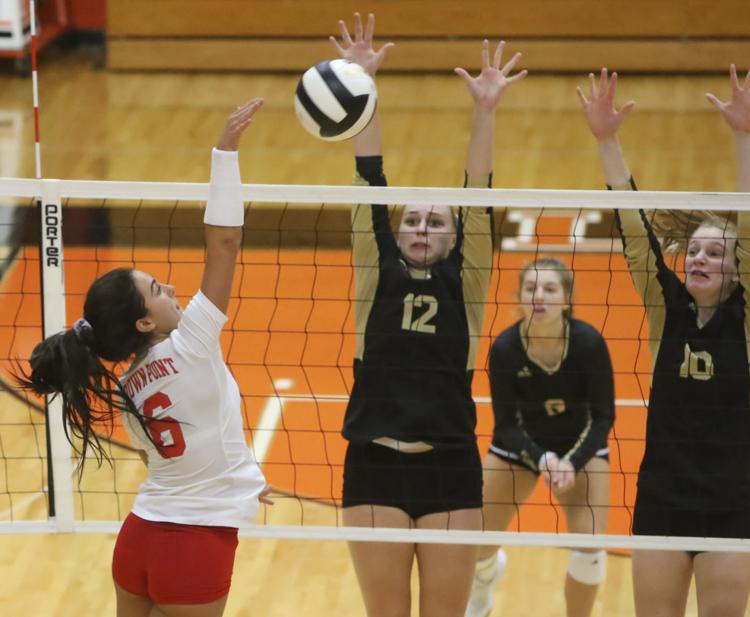 Crown Point/Penn volleyball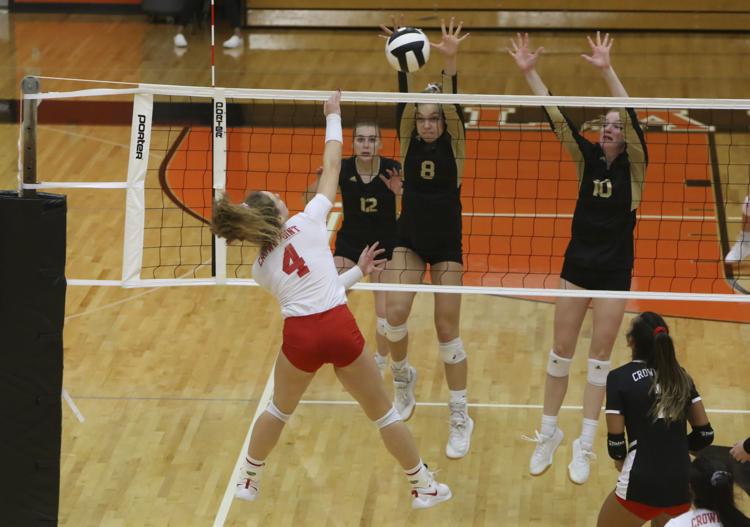 Crown Point/Penn volleyball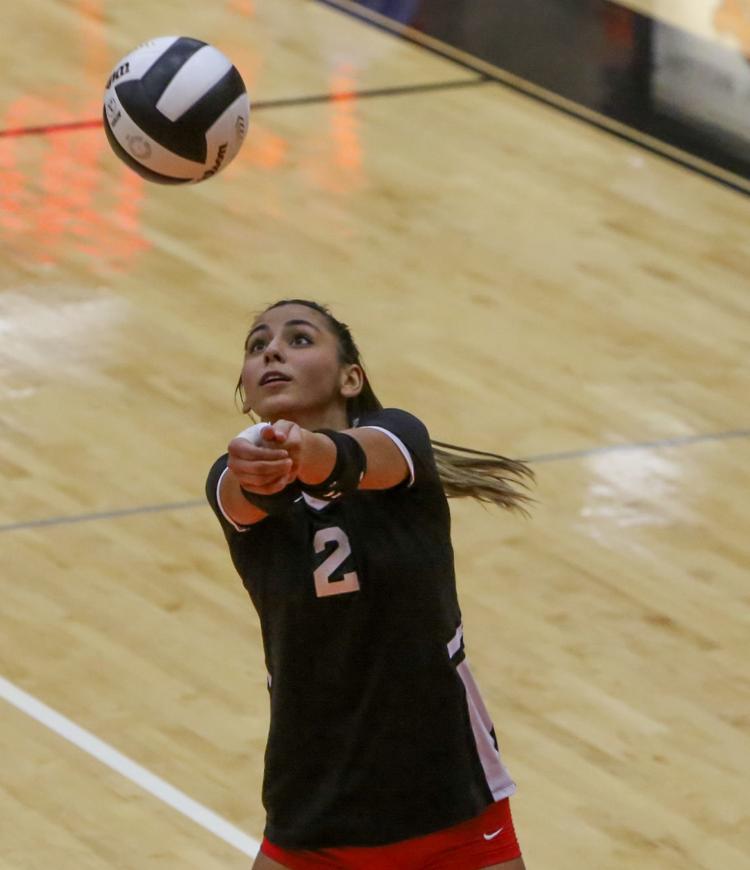 Crown Point/Penn volleyball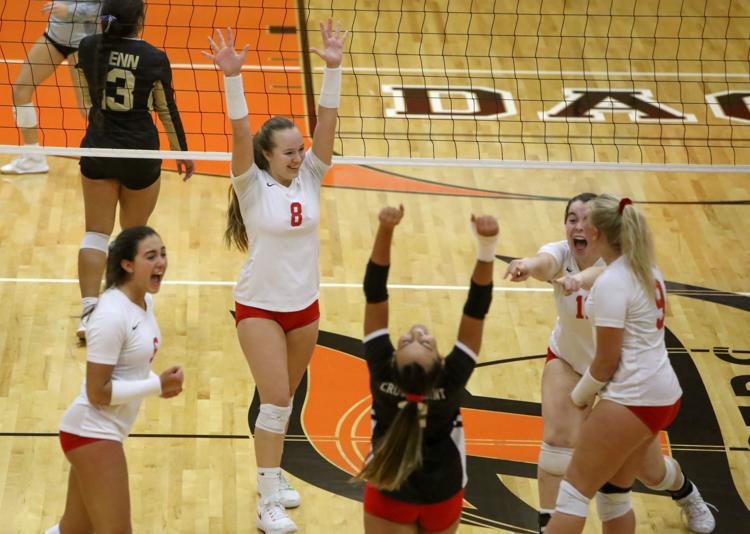 Crown Point/Penn volleyball
Crown Point/Penn volleyball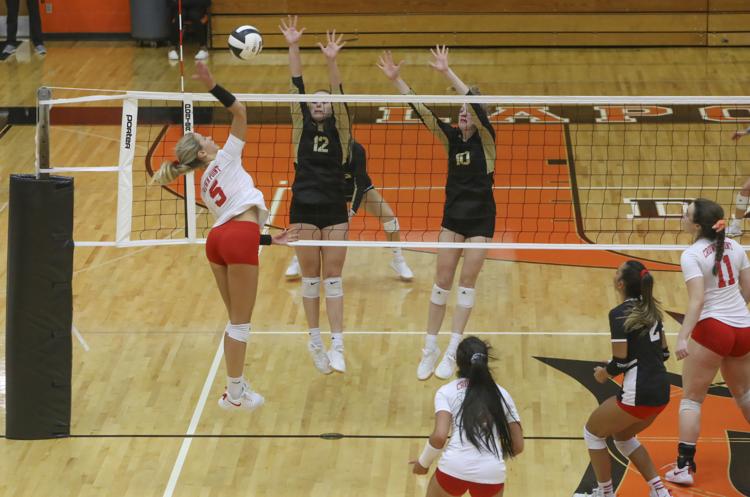 Crown Point/Penn volleyball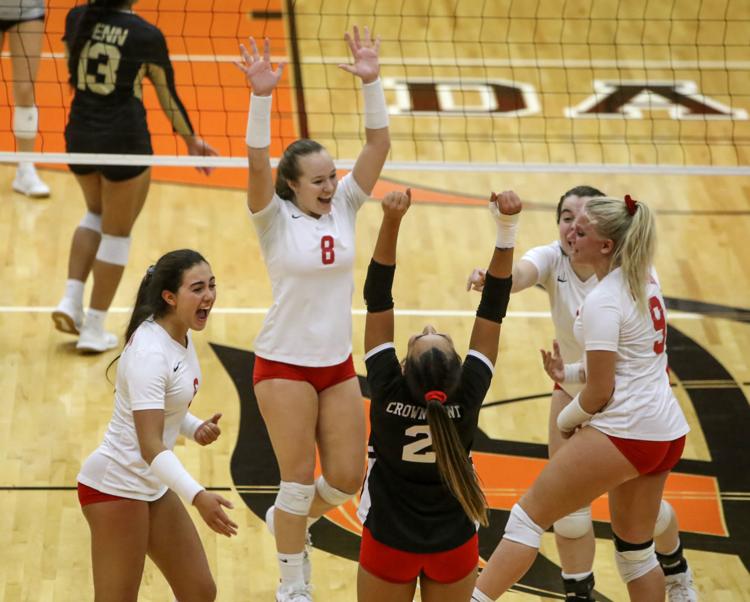 Crown Point/Penn volleyball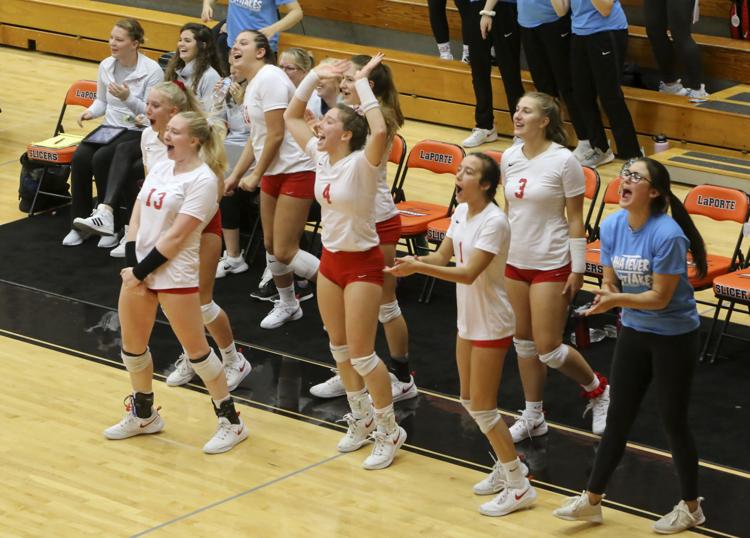 Crown Point/Penn volleyball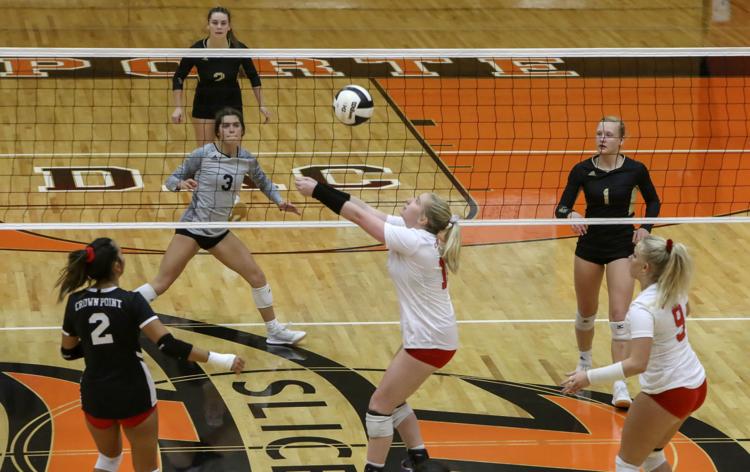 Crown Point/Penn volleyball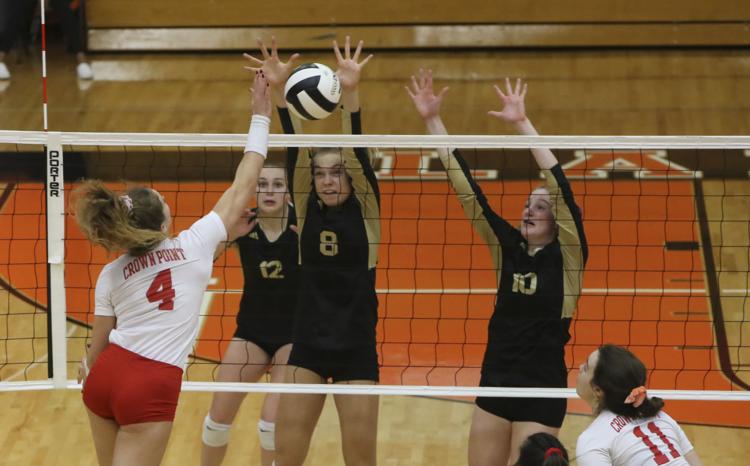 Crown Point/Penn volleyball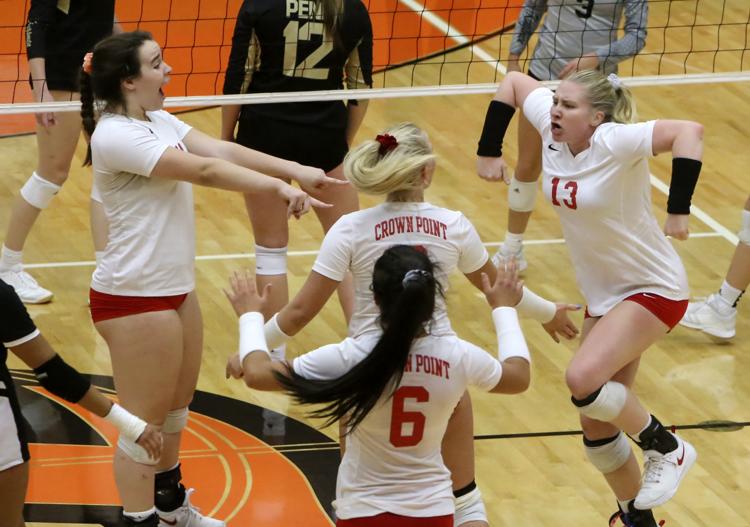 Crown Point/Penn volleyball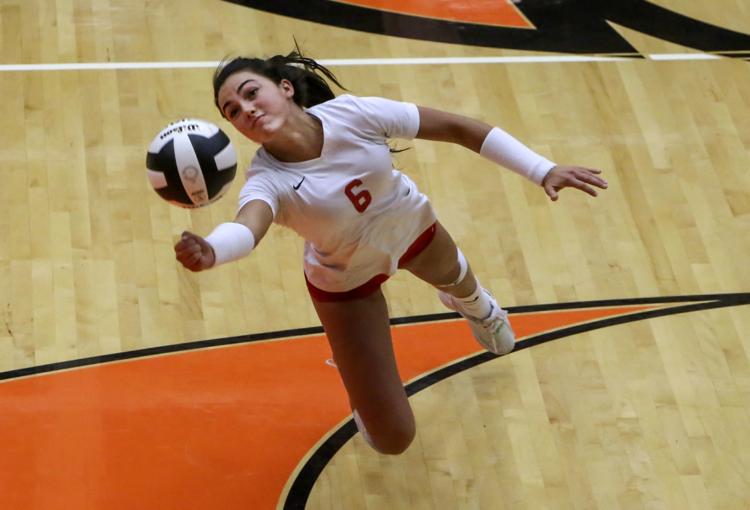 Crown Point/Penn volleyball