LAPORTE — Long after Crown Point had secured another regional title.
Long after the trophy was raised and the photographs were taken. Long after her teammates had gotten on the bus for the long ride home, Savana Chacon limped out of the training room with three bags of ice taped on her body and another in her hand.
Chacon and her Crown Point teammates held off a feisty Penn squad on Saturday night, winning the Class 4A LaPorte Regional title with a 25-18, 25-23, 23-25, 25-15 victory over the Kingsmen. The win marked Chacon's third regional title of her career and Crown Point's fifth in program history.
"We've been here for so long that we live through this team and program," Chacon said. "We knew we had to (win). We do it for each other."
Chacon was all over the place Saturday night, diving on the floor for a game-high 37 digs and even ripping a hole in her knee pad. The Purdue recruit ran over to the bench, slapped a sponge inside her knee pad and was back on the court without missing a beat.
Chacon was just one of Crown Point's many stars that shined in the championship game. Grand Canyon recruit Maddie Banter led the Bulldogs (30-6) with 20 kills and three aces while Hannah Wold added 15 kills. Sophomore Lilly Stoddard had 10 blocks and classmate Kyla Oppenhuis added a season-high 11 kills.
Keep reading for FREE!
Enjoy more articles by signing up or logging in. No credit card required.
"It's amazing how much (our underclassmen) are in the gym. They really work their tails off," Chacon said. "They really listen to us and they help me out as well."
Crown Point won the first two games against Penn in a pair of back-and-forth affairs. Penn answered with a 25-23 win in the third game, but the Bulldogs were just too much down the stretch, running away with a 25-15 win in the deciding fourth game.
"There's a lot of emotions right now," Crown Point senior setter Olivia Panepinto said. "There's five of us (seniors) and we didn't want it to be our last game. We don't want next week to be our last game. We want to keep going. We talked earlier today in the locker room that we didn't want to leave here with any regrets."
The Bulldogs will play Hamilton Southeastern next Saturday in either Franklin or Plymouth. While Crown Point has designs on an even deeper playoff run, there was a certain level of satisfaction that came with Saturday's win.
"A lot of people have underestimated us since 2017," Chacon said. "We've been working so hard every day at every practice. We've worked for everything that we've got."
Crown Point/Penn volleyball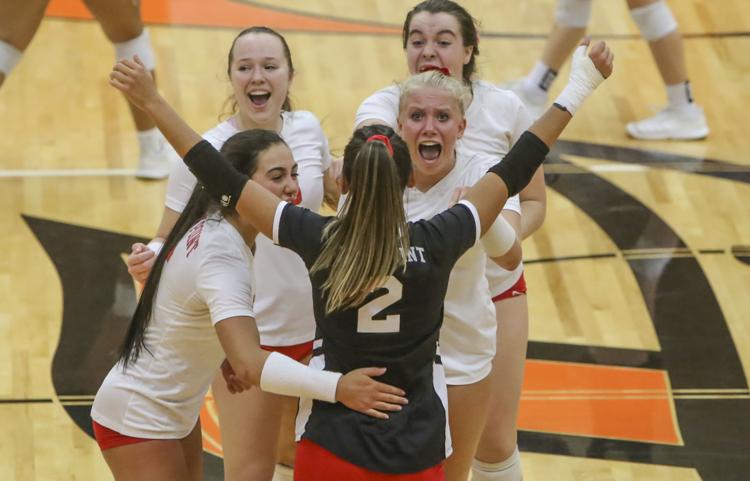 Crown Point/Penn volleyball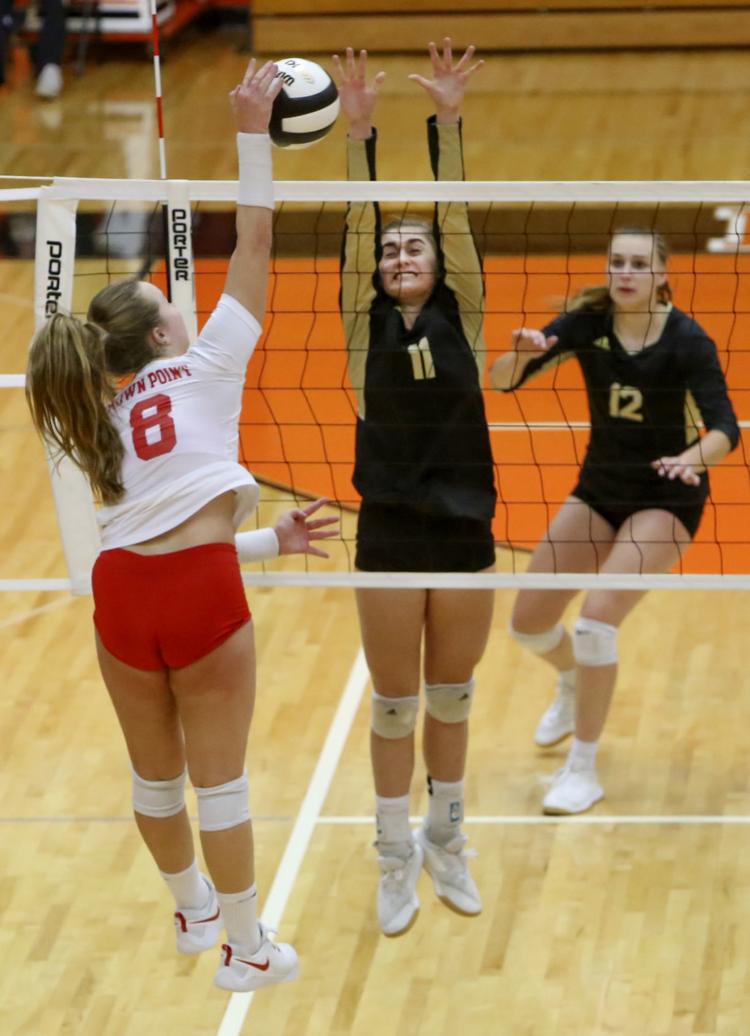 Crown Point/Penn volleyball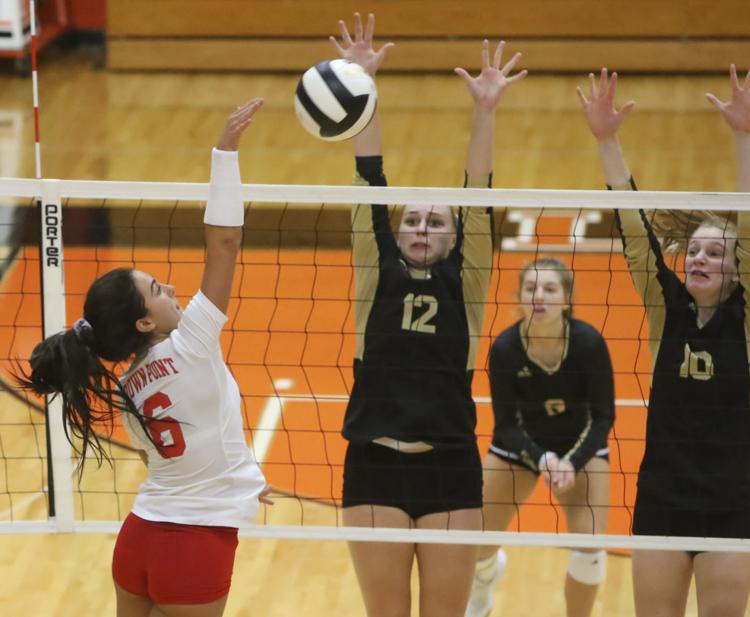 Crown Point/Penn volleyball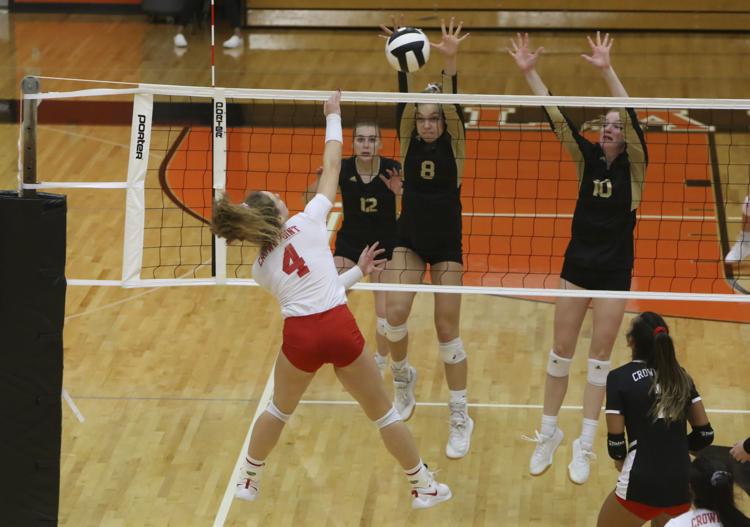 Crown Point/Penn volleyball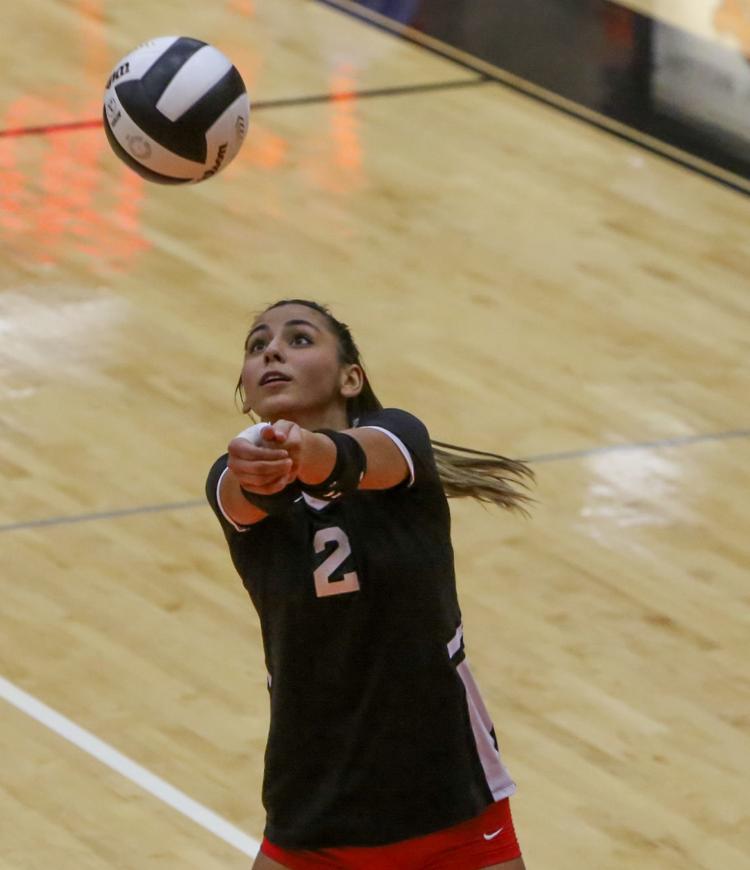 Crown Point/Penn volleyball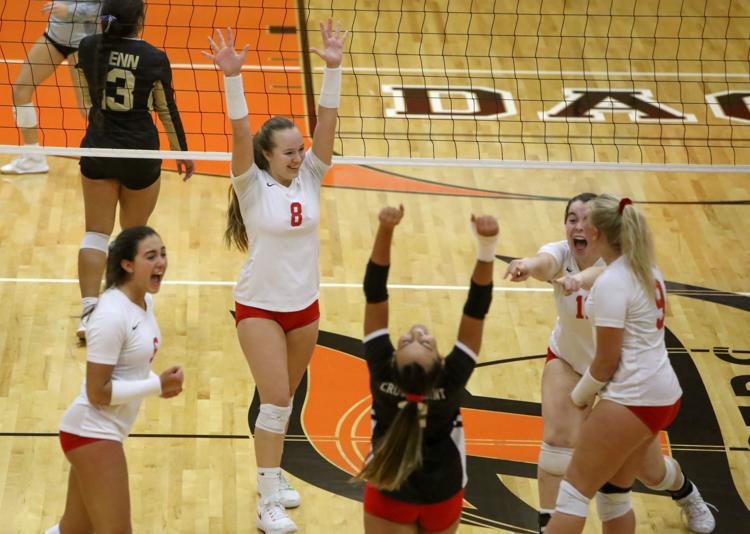 Crown Point/Penn volleyball
Crown Point/Penn volleyball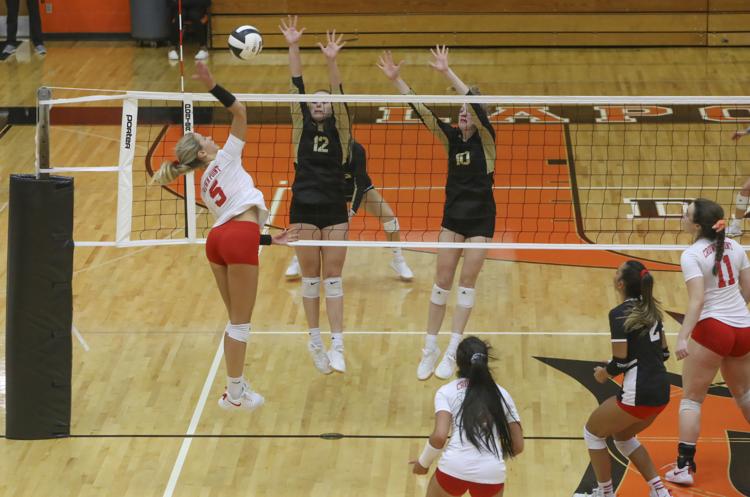 Crown Point/Penn volleyball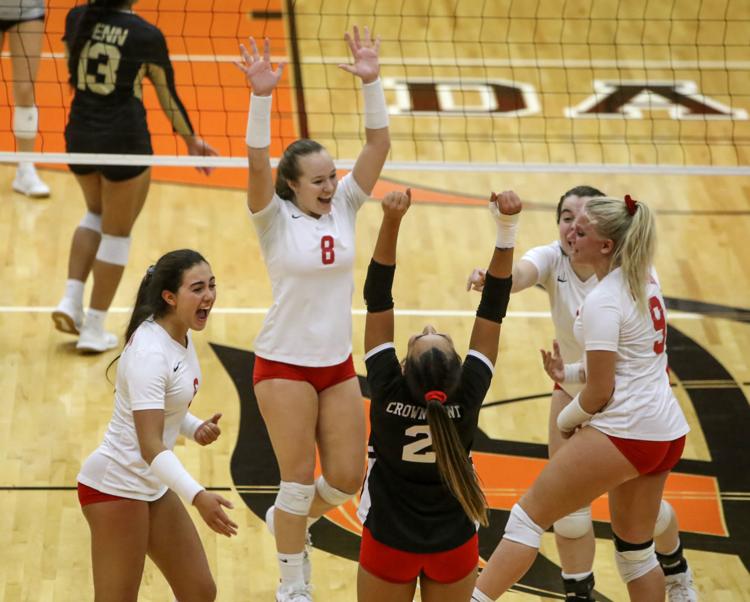 Crown Point/Penn volleyball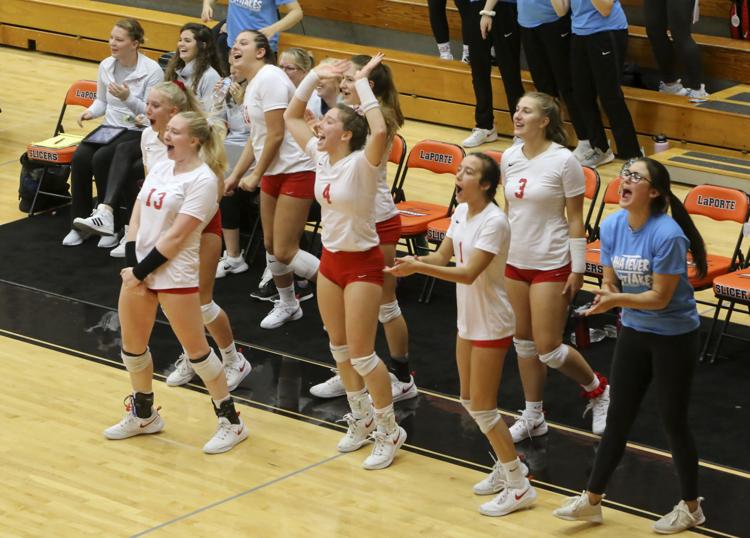 Crown Point/Penn volleyball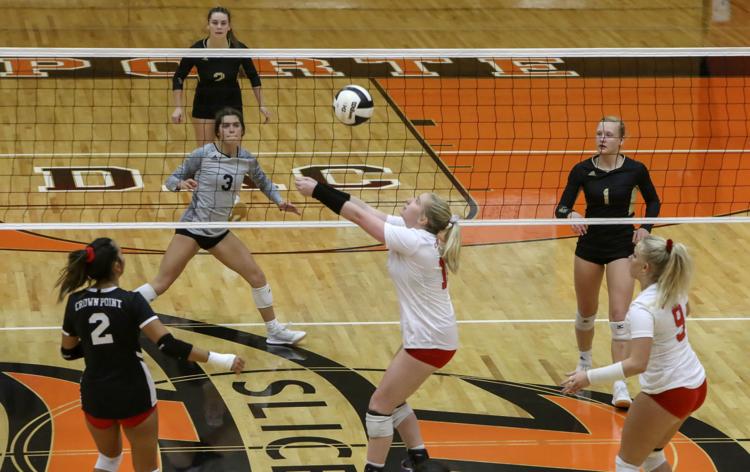 Crown Point/Penn volleyball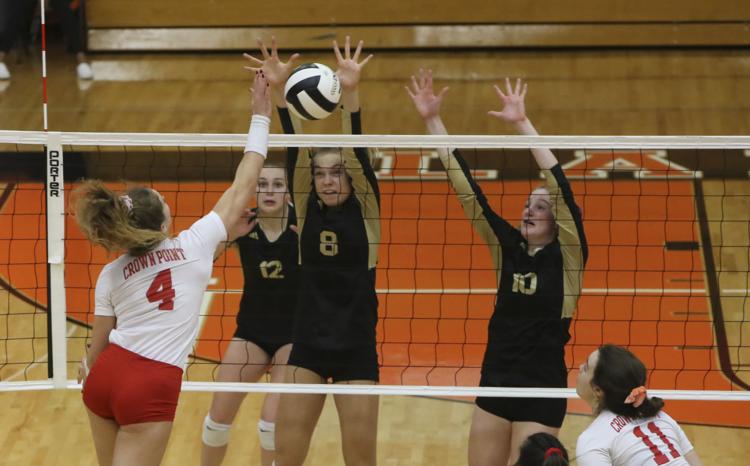 Crown Point/Penn volleyball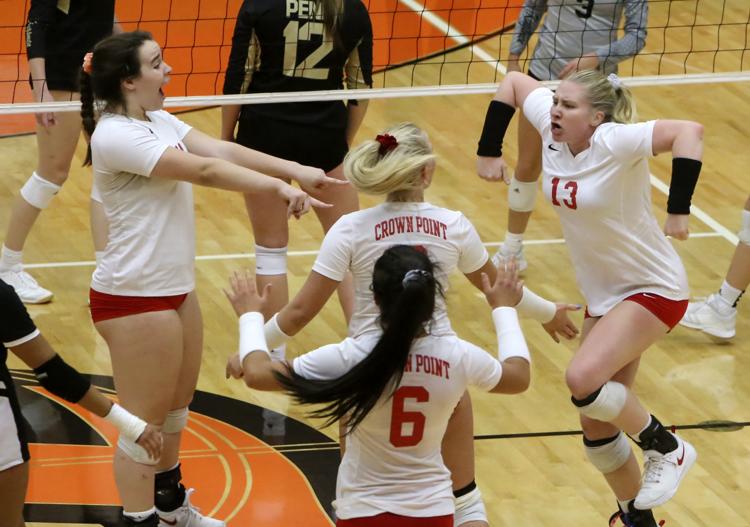 Crown Point/Penn volleyball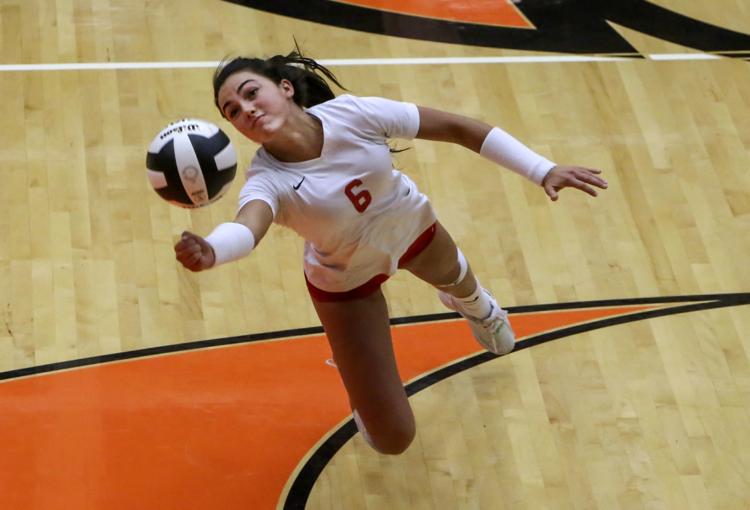 Crown Point/Penn volleyball