CROWN POINT – Vanessa Del Real never wants to let her teammates down.
It's a motivating factor for the Crown Point junior and an ideology that was on full display during Tuesday night's 27-25, 25-19, 25-19 win over visiting LaPorte in a key Duneland Athletic Conference match.
With the Bulldogs leading in the third set, Del Real tripped over one of her teammates and crashed to the ground in the middle of a rally. The libero immediately tucked herself into a ball and did a backward roll to get on her feet and back into the action. She made a key dig moments later and contributed to Crown Point ultimately winning the point. As the rest of her teammates celebrated the point, Del Real looked on with a satisfied smile.
"I play for them," Del Real said. "Everything I do on the court; I'm doing it for my teammates."
While Del Real is motivated by the entire Crown Point roster, she is particularly inspired by her senior teammates. As the lone junior in a starting lineup filled with seniors, Del Real feels the pressure of being a relative outsider to the group. Instead of feeling ostracized from her older teammates, Del Real has gone the opposite direction. She's emerged as their vocal leader.
"It's something that she's really started to do this year," Crown Point coach Alison Duncan said. "She's confident in her role. She's very vocal and the rest of her teammates are always looking to her."
Del Real is finding her voice now because she knows she's really going to have to use it next season when the Bulldogs lose the bulk of their roster to graduation. Five seniors and Del Real are the only players on the team to have appeared in every set this season.
"I know that this is their final year and I have to give everything that I have for them," Del Real said. "I know if it were my final year, I'd want them to do the same for me."
Del Real has had quite the journey in making her mark on Crown Point's roster. She began her career on junior varsity as a freshman, playing all the way around and making a strong impact. Del Real wasn't sure what her role was going to be last season until Duncan came up to her and told her she'd be moving to libero and not to lose the spot. It certainly wasn't the last conversation the pair would have that brought some unexpected news.
"I had Duncan in third period last year and she came up to me and said she had a secret to tell me," Del Real said. "That's when she told me that I made all-state. My jaw hit the floor. I was just so happy. It was heartwarming. I felt really fulfilled."
Del Real led the Bulldogs with 469 digs in her new role as starting libero last year and she finished third on the team with 41 aces. She's continued her rise this season and now she's focused on following in the footsteps of several of her senior teammates by taking her game to the next level. Del Real has visited Northern Kentucky already and she has a visit planned for Southeast Missouri State next week.
"I know this is what I want to do," Del Real said. "I know that I have a big role to play. I keep everyone calm regardless of what is going on out there. I do it for myself as well. As much as I play for my teammates, I also know that I play for myself. I want all of us to remain calm."
Game summary
How Crown Point won: Crown Point shook off a slow start by coming back from a 22-18 deficit in the opening set to sweep LaPorte. The Bulldogs took their first lead in the set at 26-25 and eventually closed out the Slicers with a balanced hitting attack led by Kendall Schara, Lilly Stoddard and Paige Schalow.
Impact Player: Rachel Rossman finished with 30 assists and 16 digs. The Crown Point senior topped 2,500 career assists on Tuesday night and was honored after the match.
Notable: The Bulldogs improved to 9-0 in Duneland Athletic Conference play and hold two wins over LaPorte this season. The Slicers went 14-0 in the DAC last season, including a sweep over Crown Point.
Quotable: "We have pressure to perform well. We know that we have a target on our back at Crown Point and it doesn't matter what year it is." —Crown Point coach Alison Duncan
Gallery: Crown Point sweeps LaPorte
092221-spt-hvb-lap-cp_1
092221-spt-hvb-lap-cp_2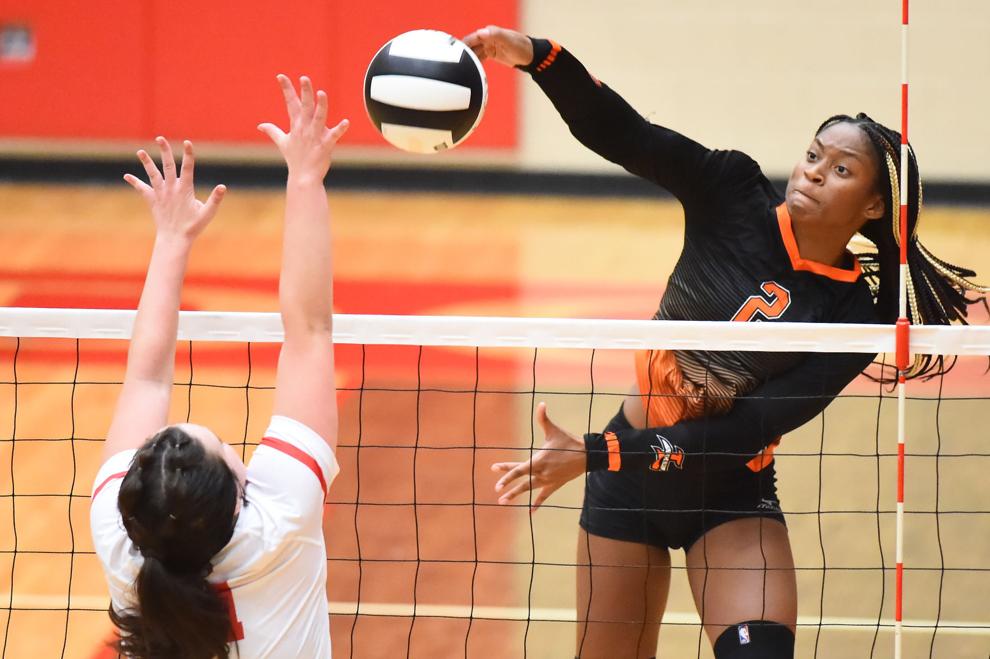 092221-spt-hvb-lap-cp_3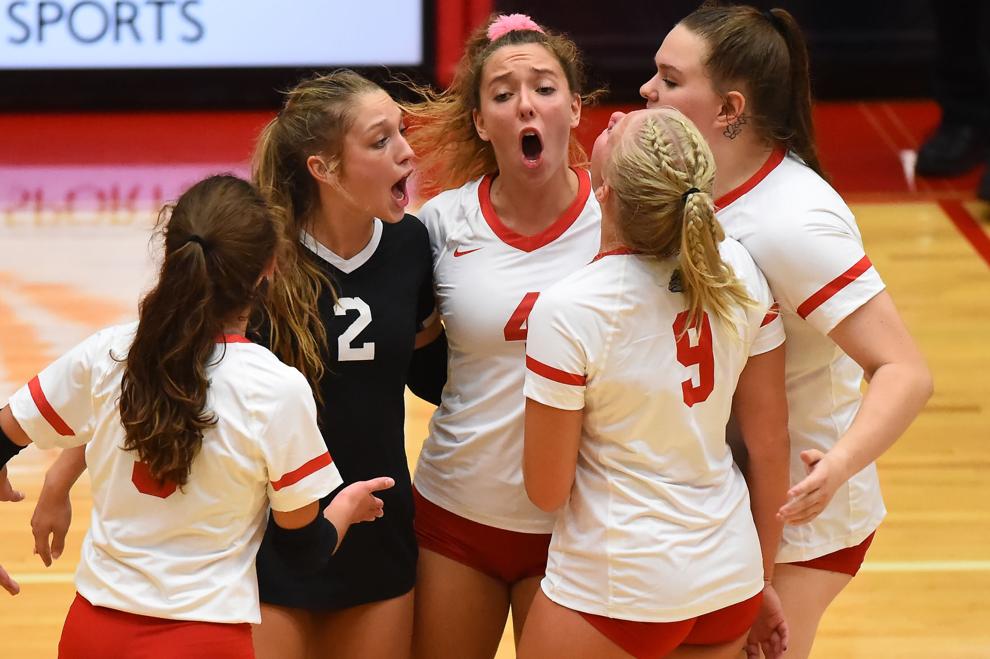 092221-spt-hvb-lap-cp_4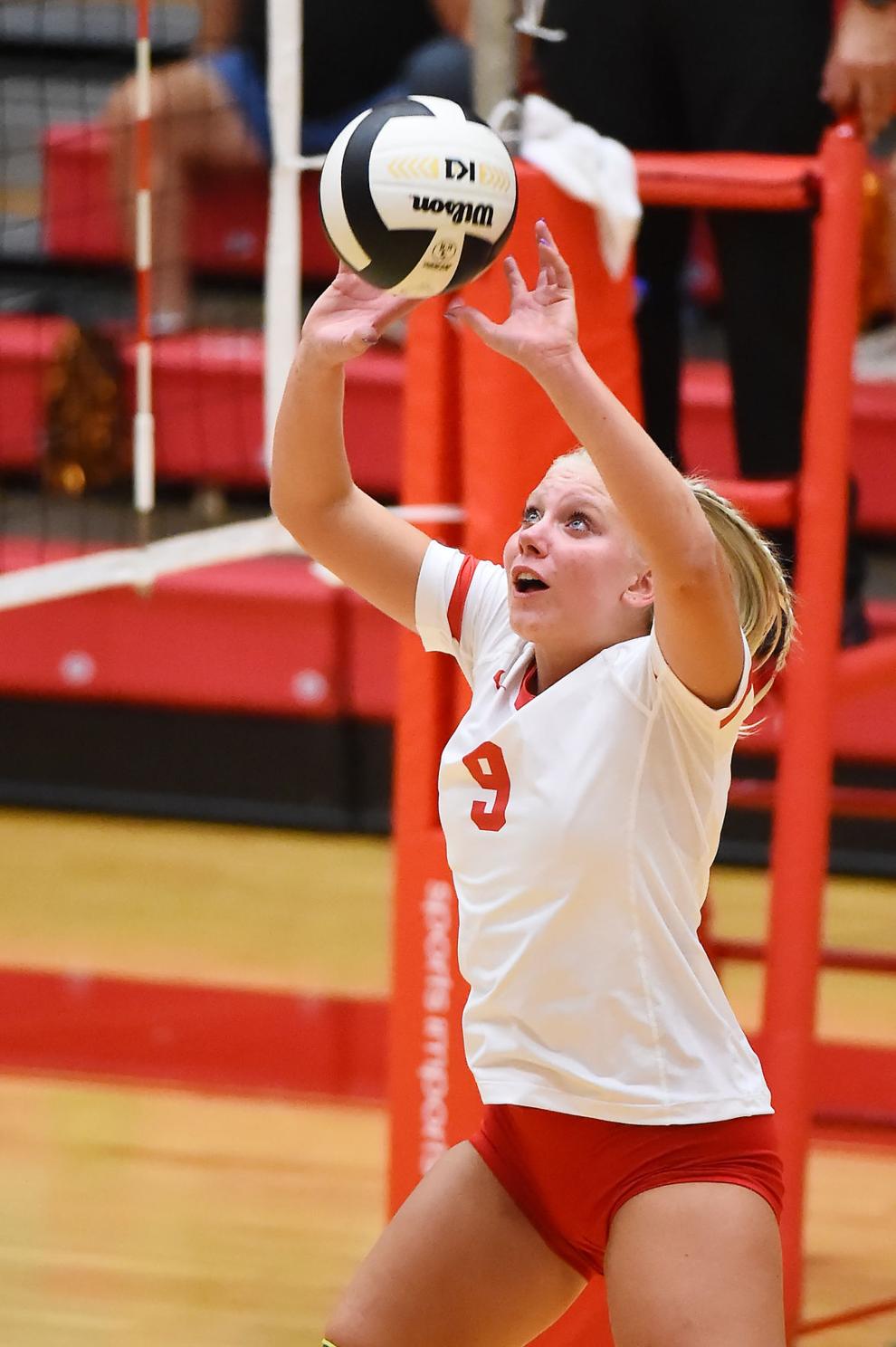 092221-spt-hvb-lap-cp_5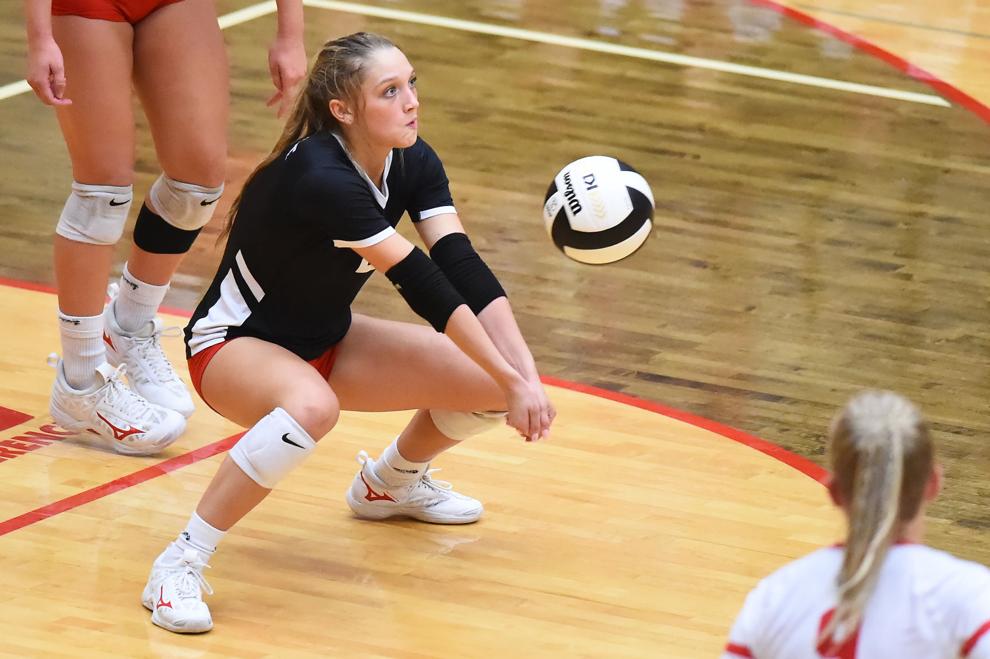 092221-spt-hvb-lap-cp_6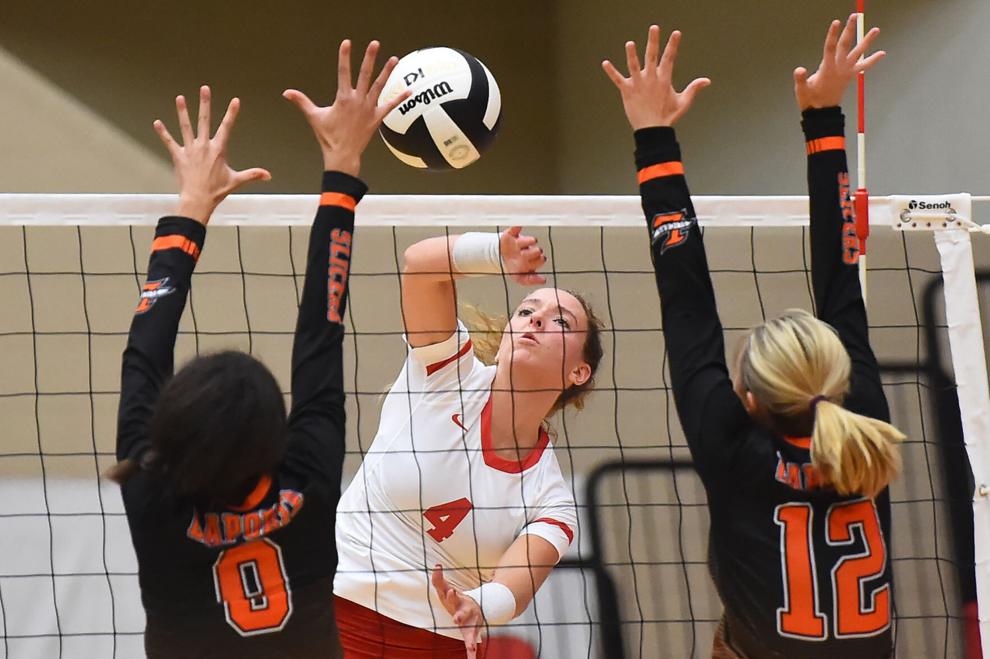 092221-spt-hvb-lap-cp_7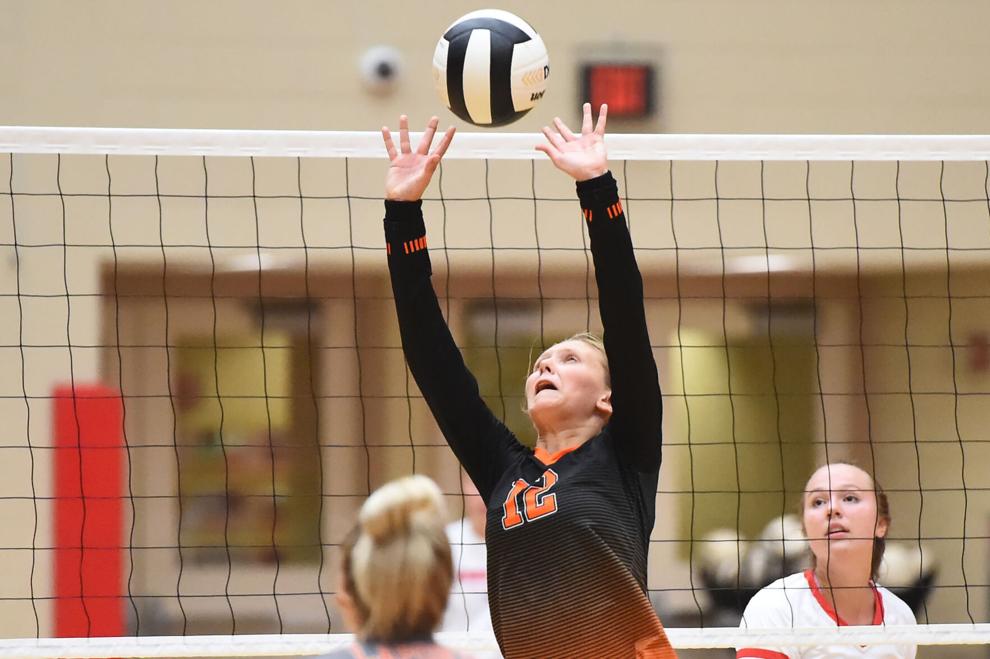 092221-spt-hvb-lap-cp_8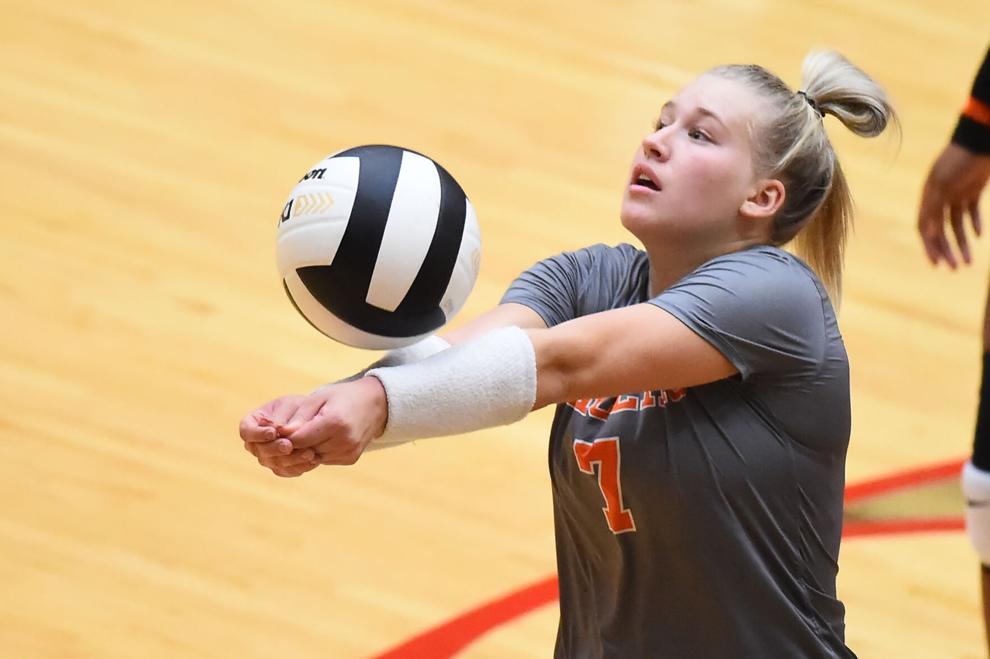 092221-spt-hvb-lap-cp_9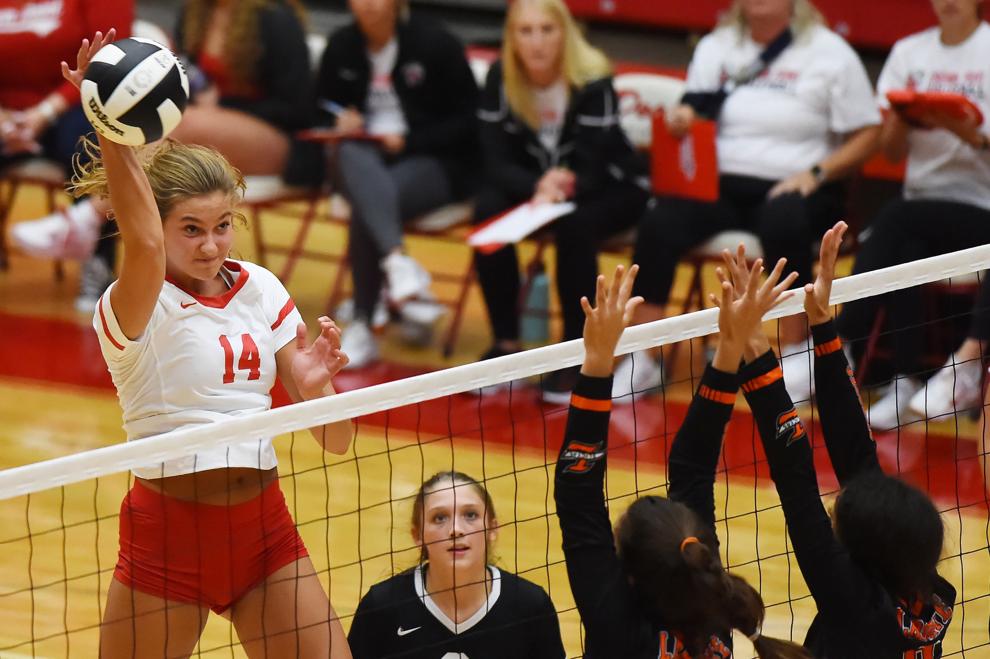 092221-spt-hvb-lap-cp_10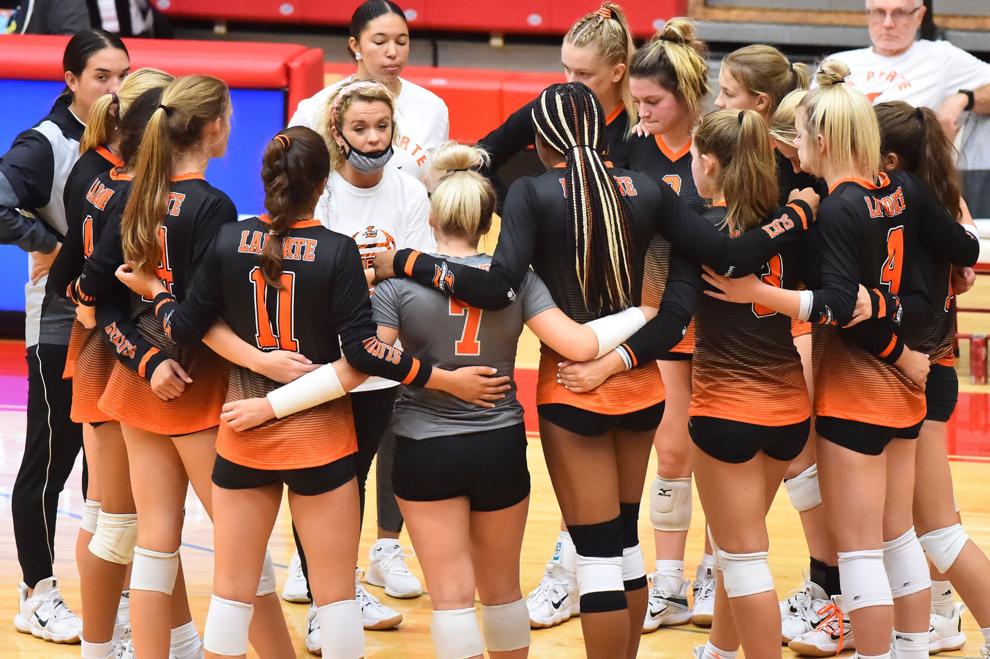 092221-spt-hvb-lap-cp_11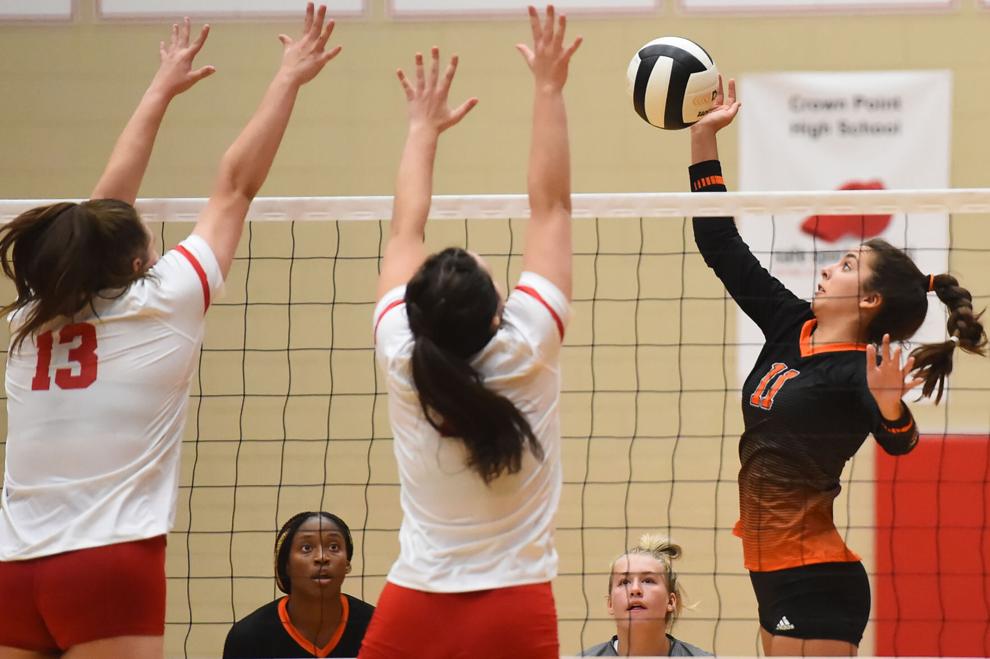 092221-spt-hvb-lap-cp_12