GARY — How long has it been since West Side had a track and field facility as impressive as its legacy in the sport?
"Good question," retired Cougars boys track coach Gene Johnson said Tuesday morning after taking a stroll around West Side's newly refurbished track. "Let me put it like this: This track received a lot of wear and tear, because that's what developing athletes was all about."
Patching was done here and there, Johnson noted. But in 2014, the year the Cougars won the last of their six boys state titles, the track was in such bad shape West Side couldn't run home meets.
The Cougars would "run wherever we could, wherever we were invited," Johnson said, noting the hospitality of Lew Wallace coach Chuck Jones and the staff at EC Central.
Tuesday marked the start of a new era not just for the West Side track — now capable of hosting major meets — but also the rest of the school's athletic facilities. Work begins soon on installing artificial turf on the football field, to be followed by improvements in the tennis courts and pool.
Paige McNulty, manager of the Gary Community School Corporation, said the work was long overdue. She recalled attending a football game and seeing cheerleaders doing flips. "The girls got up and they had gravel stuck in their hands and cuts on their knees because the track was in such ... disrepair," McNulty said. "It broke my heart."
Ditto for Walter Monagan, who was part of West Side's 1,600-meter relay team that set a still-standing state record of 3 minutes, 13.66 seconds back in 1980. "I came out here a few times (in recent years) and I saw the track and it was really beat up," he said. "Now this is something good to see and it's about time."
Monagan, already in the Indiana Track and Field Hall of Fame as a 400 state champ in 1981, will be inducted with his relay teammates Kenneth Carter, Craig Peterson and Sortero Burnett on June 19. His journey wouldn't be possible without the mentorship of Willie Williams, who coached the Cougars to five state titles between 1974 and 1980.
"I didn't come out for track until my freshman year," Monagan said. "And the thing about it, coach Williams, rest his soul — he saw in me stuff that I didn't know I (had). I really believe my best race was the 200. He put me in the 400 and I became a state champion."
Monagan was one of many from Gary, both individuals and teams. Roosevelt won 20 boys state titles under coaching legends Louis "Bo" Mallard, Don Leek and John Campbell. Froebel (14) and Tolleston (one), which were merged to form West Side, combined for 15 more titles, and Horace Mann won four. Gary girls track teams won six state titles: three by Lew Wallace, two by Roosevelt and one by West Side.
Now the city is down to one public high school, and it'll be up to athletes like junior Payton Jordan to carry on the tradition.
"To go three years without a proper track and to get it (for) my senior year, it's amazing," said Jordan, a regional qualifier this spring in the 100 and high jump. 
Before the renovation, the West Side track "was terrible," he said. "It had potholes and weeds growing out of it.
"Knowing we don't have what most schools have, we have to outwork everybody else."
Now, after all this time, the Cougars do have what many of their rivals have: a decent track.
Gallery: West Side track dedication ceremony
West Side dedicates Refurbushed Track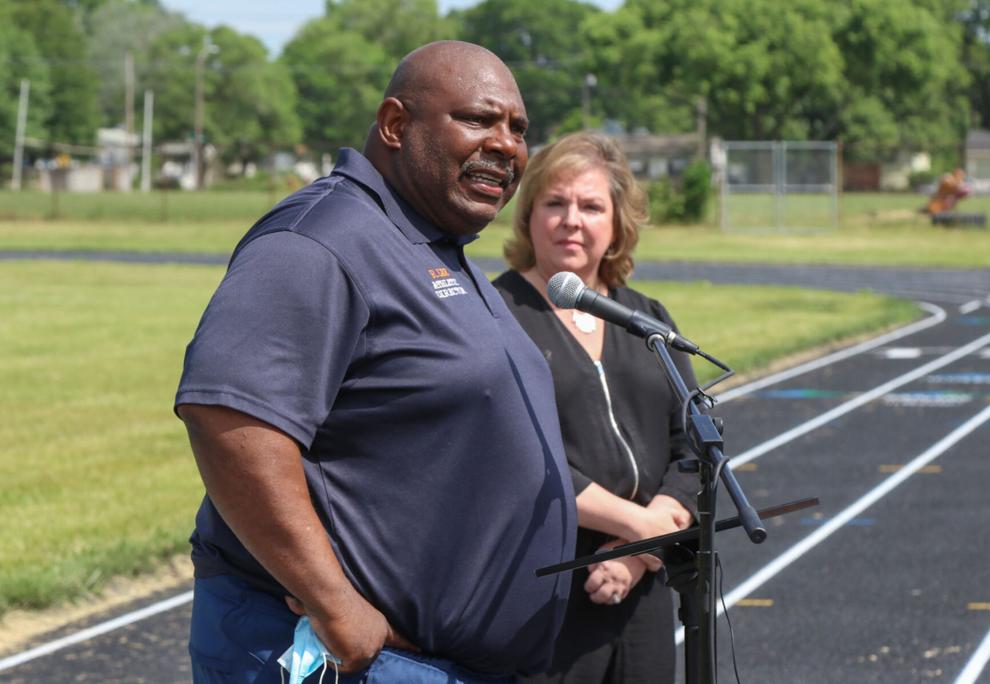 West Side dedicates Refurbushed Track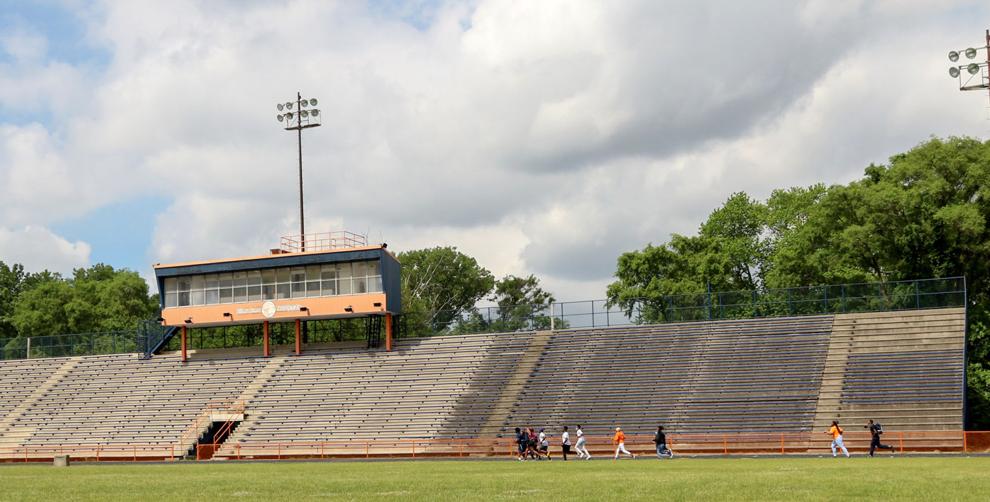 West Side dedicates Refurbushed Track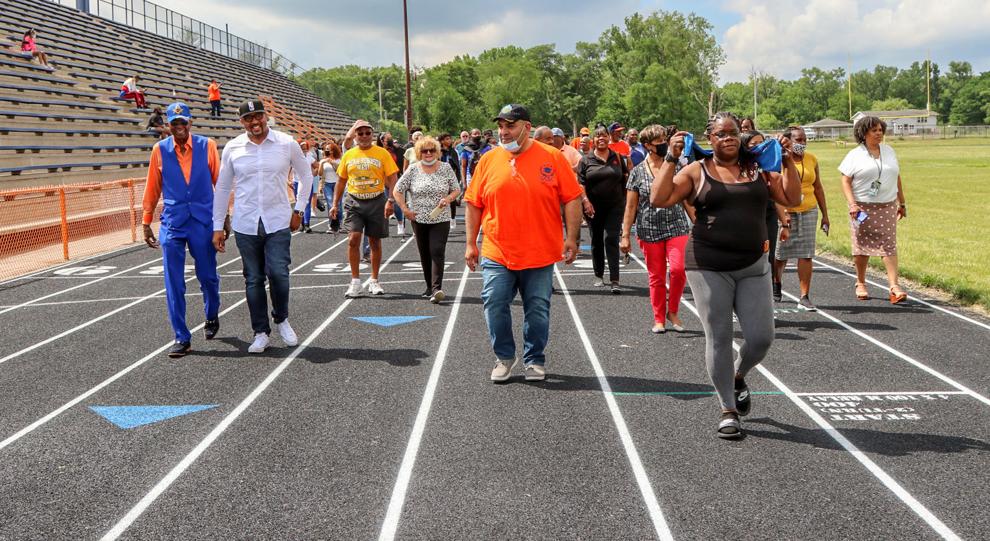 West Side dedicates Refurbushed Track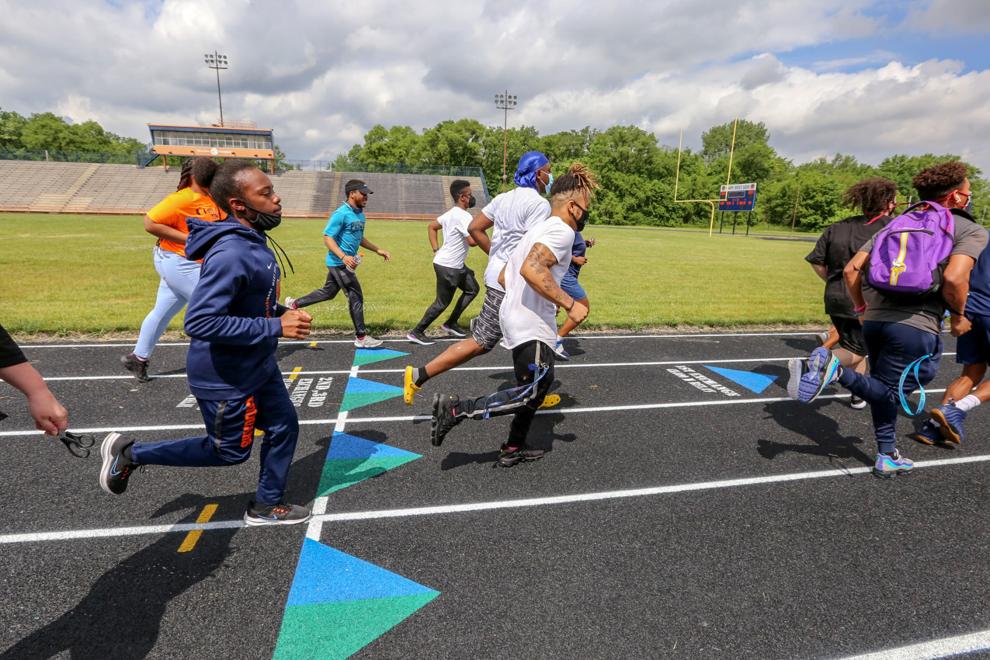 West Side dedicates Refurbushed Track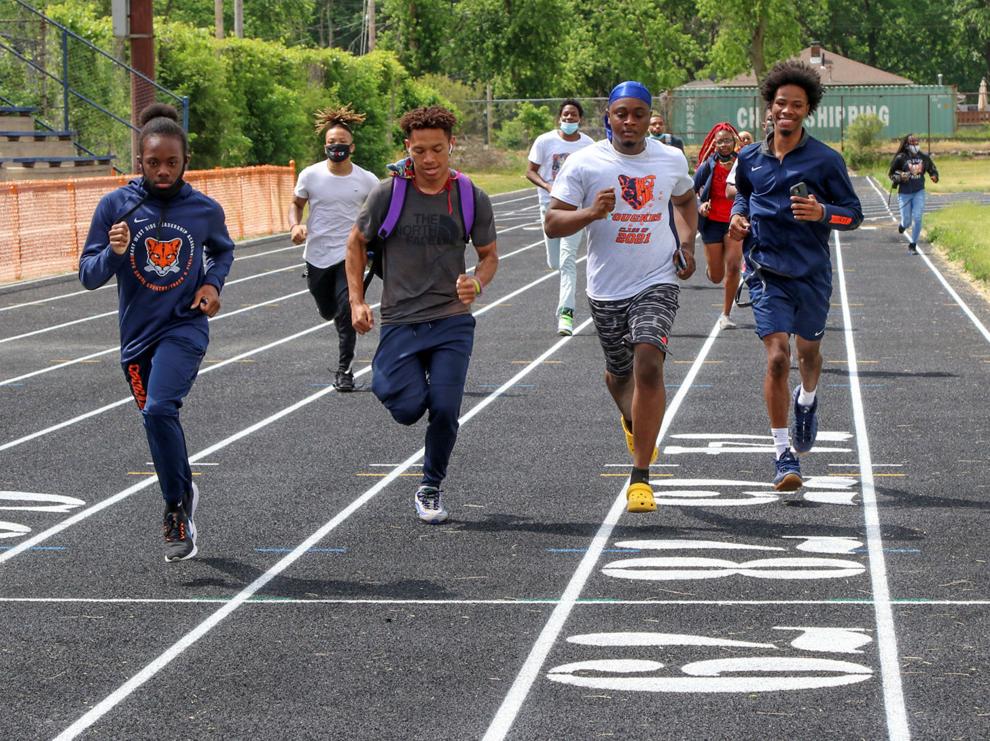 West Side dedicates Refurbushed Track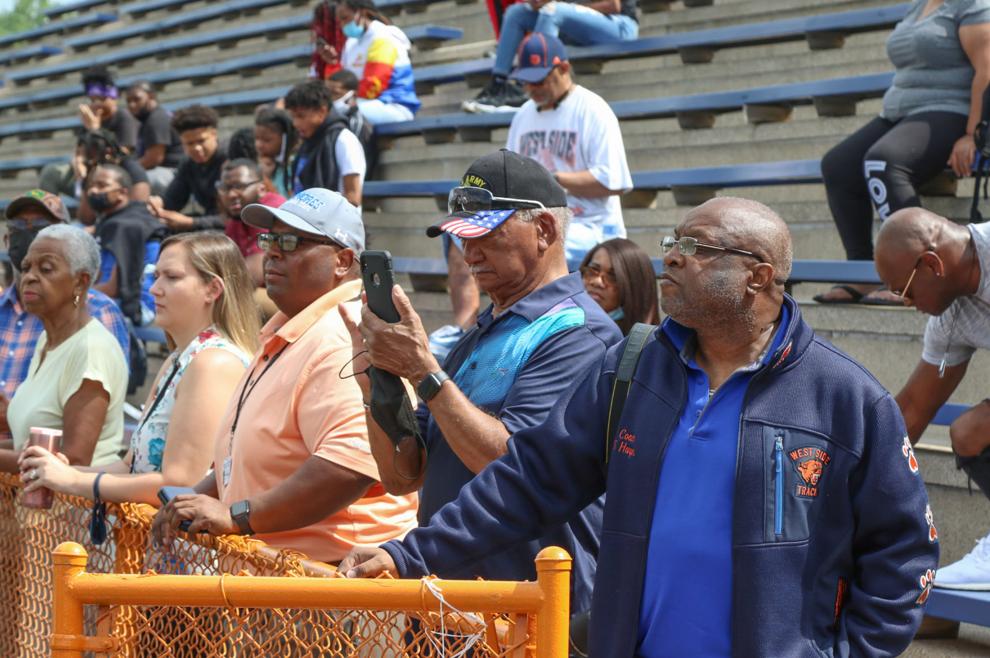 West Side dedicates Refurbushed Track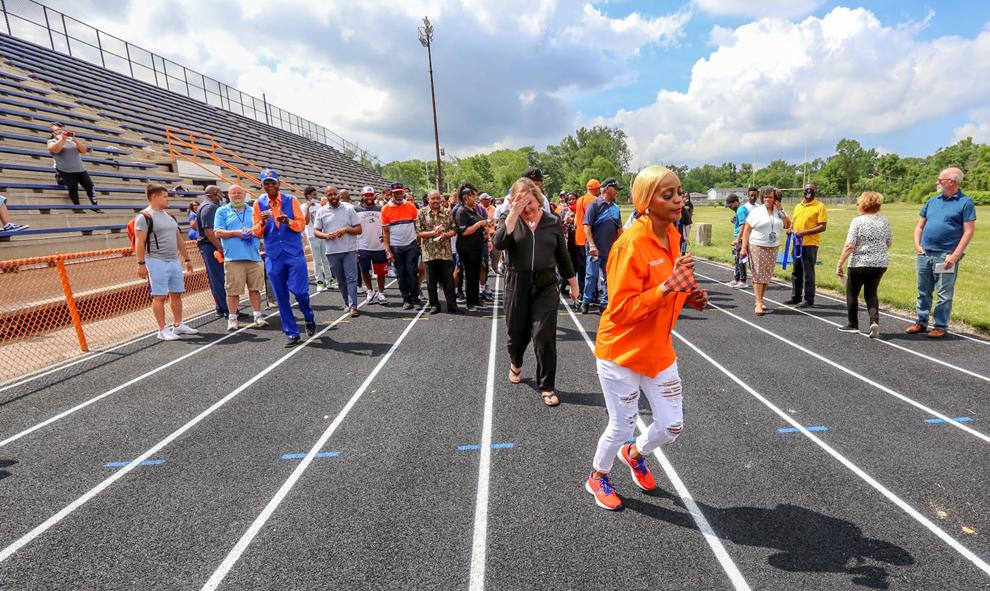 West Side dedicates Refurbushed Track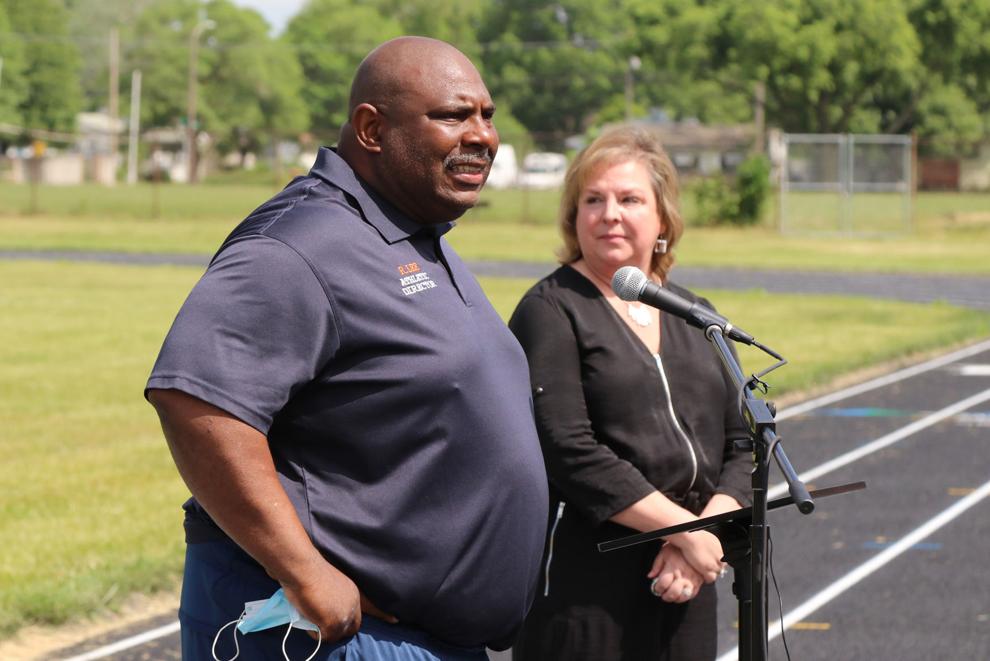 West Side dedicates Refurbushed Track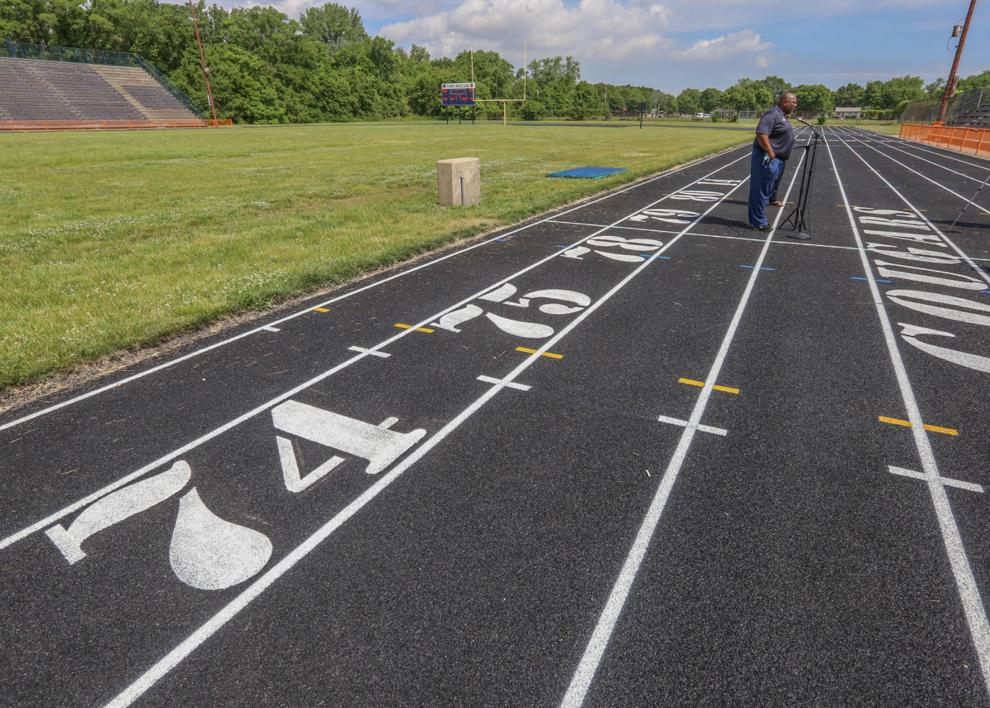 West Side dedicates Refurbushed Track