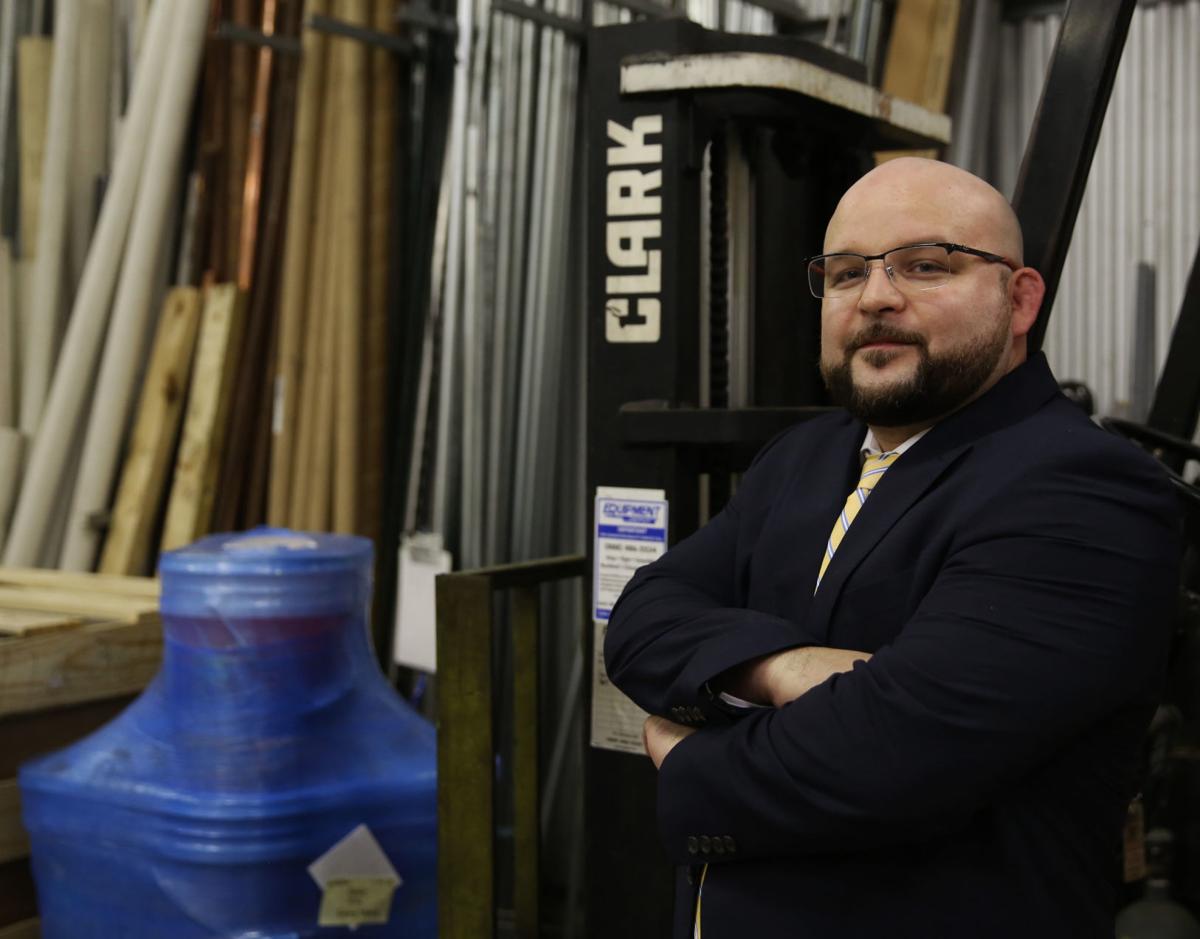 It didn't take long for Dan Bedoy's old Bishop Noll classmates to reach out with congratulations – and some friendly taunts too.
Bedoy, a former star wrestler for Purdue and Noll, will take over Andrean's wrestling program after coaching two seasons at Calumet College. In the process, he'll cross the lines of an old Catholic school rivalry.
"I've already caught a little flak from some of my old classmates, but I still have love for Bishop Noll," Bedoy said.
Bedoy graduated from Noll in 2002 and said it's different being on Andrean's side now. When the 59ers job came open, however, he quickly reached out to athletic director Kelly Fitzgerald to express interest.
While plenty of high school coaches have experience playing or coaching in college, Bedoy is the rare four-tool candidate.
Bedoy is a Region product, finishing runner-up at state in 2002. He was an NCAA national qualifier for the Boilermakers in 2006. He was a collegiate coach and even led Griffith's program from 2013-16.
"He's bringing knowledge to the sport of wrestling here at Andrean that we weren't necessarily lacking, but we needed just a little bit more knowledge with the sport and dedication," Fitzgerald said. "He's the full package."
Fitzgerald said Bedoy's arrival could help other 59er teams, too, as she hopes more one-sport athletes will pick up wrestling in the offseason to get stronger. There are no plans for Bedoy to chip in with strength and conditioning work in other sports.
There's little doubt that Bedoy and his resume will command respect. His experience does more than grab attention, however, it gives him perspective.
"Having gone through it at a pretty high level, kids seem to be more responsive, knowing that their coach has gone through it," Bedoy said. "It's easier to relate to them, because you were once in their position, and you get to draw on your experiences – both good and bad. I think my own athletic journey really equipped me to help guide my athletes."
Andrean has finished top 10 at state just once as a team, when it took sixth place in 1967. Mike Garnier won the 127-pound class that year, and the 59ers haven't taken individual gold since.
Bedoy said it's his goal to change that.
"You just kind of look at what Andrean is doing across the board, athletically and academically," Bedoy said. "It's a good culture. They've cultivated a good environment, and it was something that attracted me to be a part of it."
Get in the game with our Prep Sports Newsletter
Sent weekly directly to your inbox!