HOBART — One of the Merrillville coaches approached Jason Streck before the 220-pound final with Hobart's Bobby Babcock.
He told him the team needed six points to win the team event.
After two near falls in the first period, the pin came at 3 minutes, 8 seconds
"I knew I had to get it for my team. I had to win the regional for the team," Streck said. "This is another stepping stone. We're moving on."
Streck's points gave the Pirates 191, edging the host Brickies by a point and helping Merrillville defend its title.
"As a team, as a whole, we work hard every day and push each other so much. This title shows it. It proves to people how hard we're working," Pirates senior Anthony Rivera said.
Merrillville advances 10 wrestlers to semistate. Hobart will send 11.
Portage finished third with 170.5 points. The rest of the pack was over 120 points behind the top three.
The Brickies' Hayden Homoky won one of the more excited finals. The senior earned his second individual regional championship with an 8-6 win over Andrean's Robert Stanley.
A Stanley takedown with 43 seconds remaining made the score 7-6.
"I feel pretty confident from here on out, but he was definitely someone I had to be careful about," Homoky said. "Going into this, I was someone probably not a lot of people knew about. Getting first last week (at the sectional) and now first this week, it feels good."
The Indians had a big victory at 120 pounds. Ty Haskins took a 4-2 decision over Merrillville's Malik Hall. Hall bumped up to 126 when the two teams met during the regular-season dual. Hall was ill and missed the Duneland Athletic Conference meet. So, Saturday was the first meeting for the two state-ranked wrestlers.
"I was waiting for this match," Haskins said. "At the start of the year, I was supposed to have (Crown Point's) Riley Bettich. I was supposed to have Malik. I was supposed to have all these tough matches and I never got them. I've been hungry ever since. It felt great."
Rivera pinned Portage's Alex Cornejo in the second period of the 138 final. It's his third win over Cornejo.
"Last year at regionals, I barely squeaked it out when I know I could've wrestled harder," Rivera said. "To get the pin, to get those points for my team when I know we needed it, it was big. It felt good."
River Forest 106-pounder Jeff Bailey was one of the winners not wearing purple. He registered a 15-0 technical fall of the Brickies' Trevor Triana.
"My coaches, they just tell me to be a hammer on top, stay in good positions, and everything's just clicking for me right now," Bailey said. "I know I've put in more work (than my opponents). It's just a matter of showing it."
Highland was fourth with 49 points, followed by the Ingots with 44.5.
Hobart High School Wrestling Regional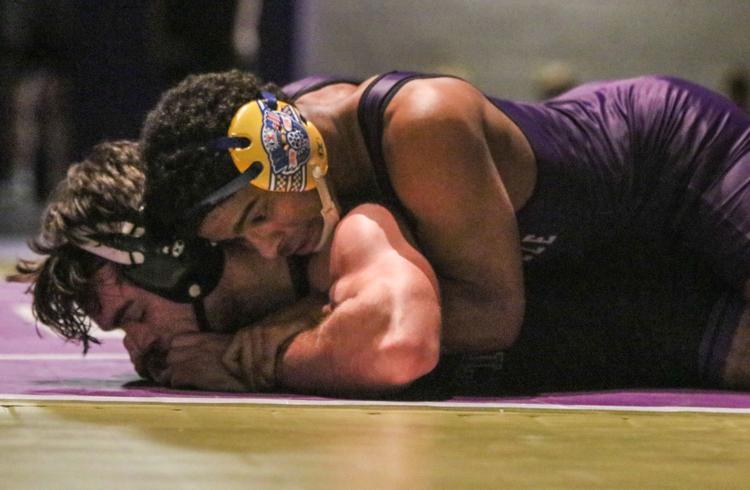 Hobart High School Wrestling Regional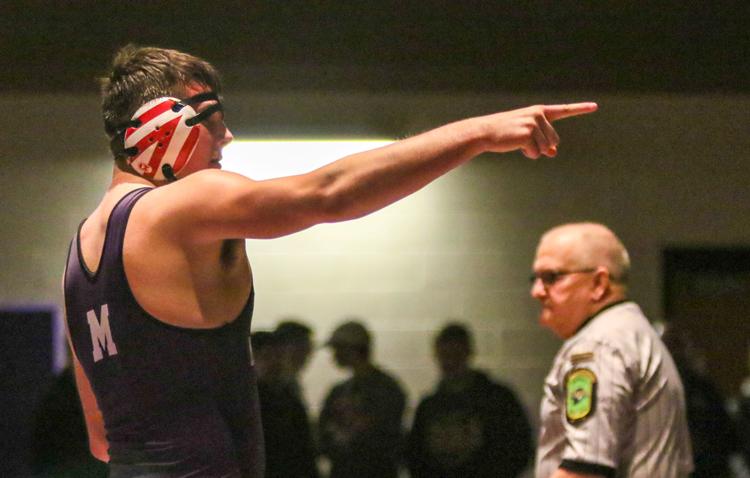 Hobart High School Wrestling Regional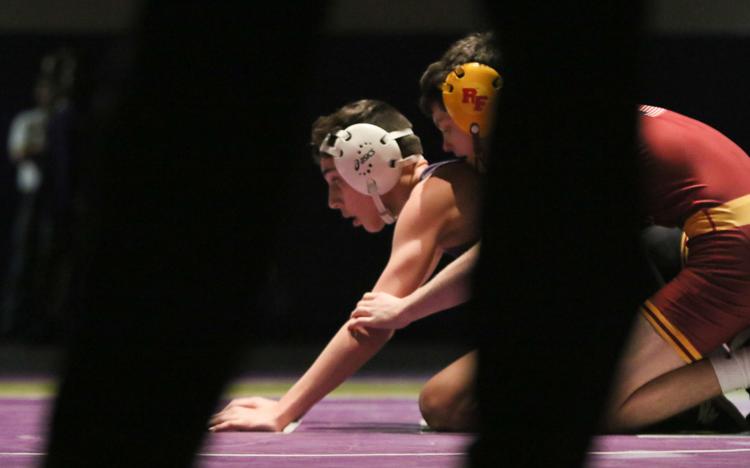 Hobart High School Wrestling Regional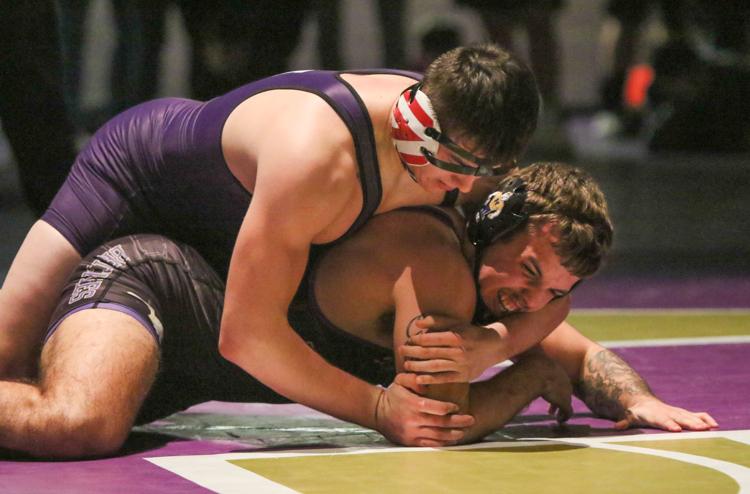 Hobart High School Wrestling Regional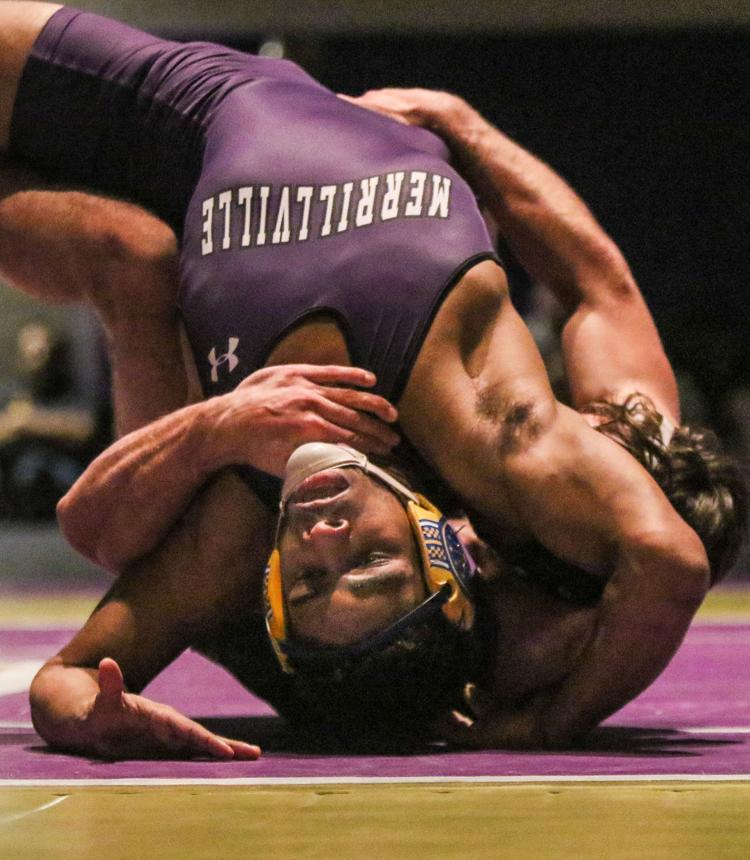 Hobart High School Wrestling Regional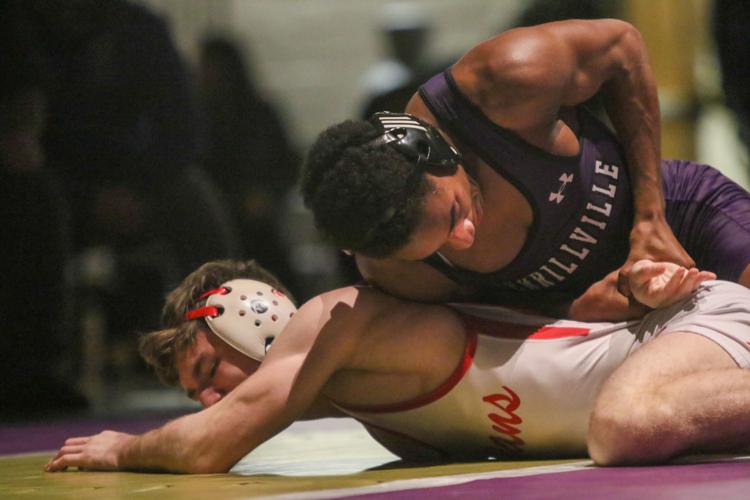 Hobart High School Wrestling Regional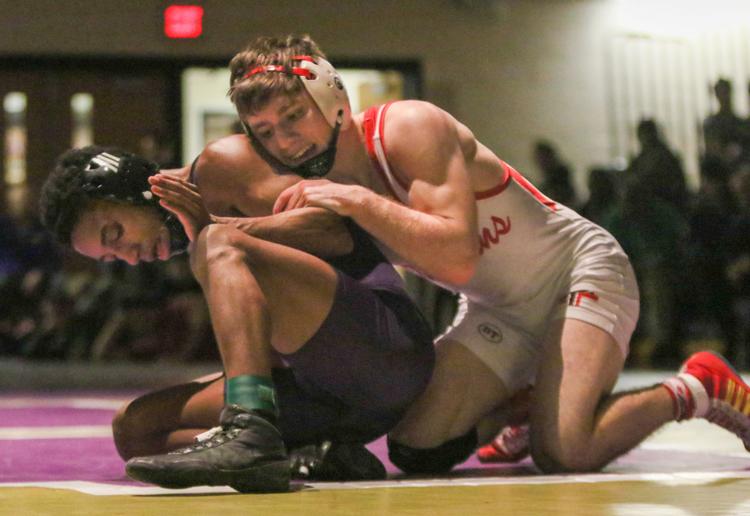 Hobart High School Wrestling Regional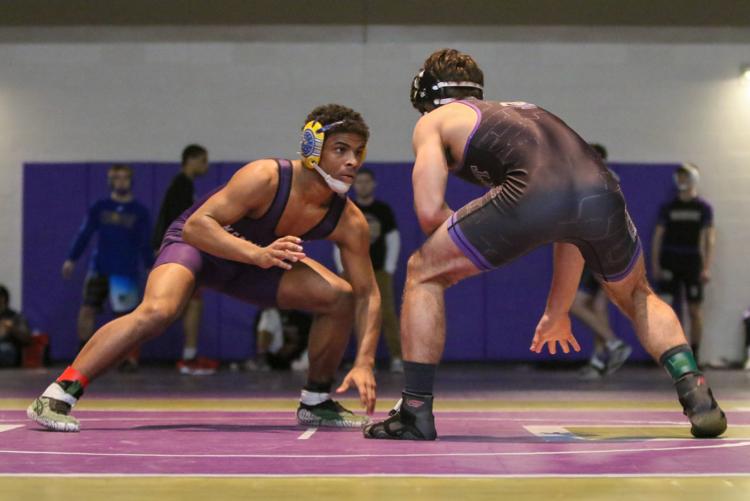 Hobart High School Wrestling Regional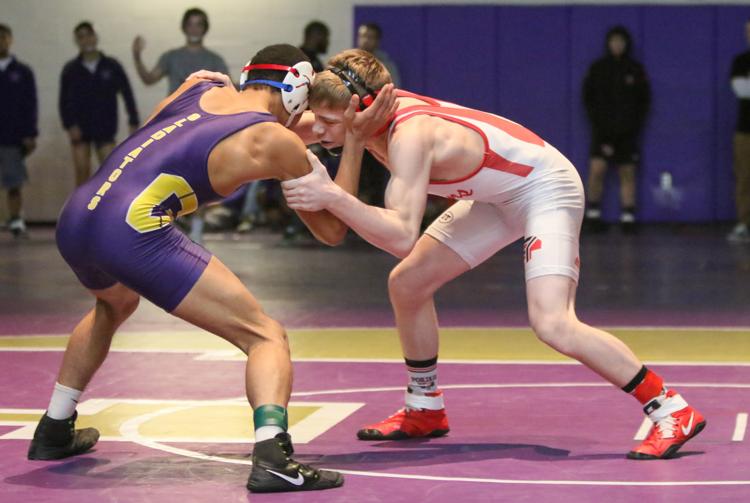 Hobart High School Wrestling Regional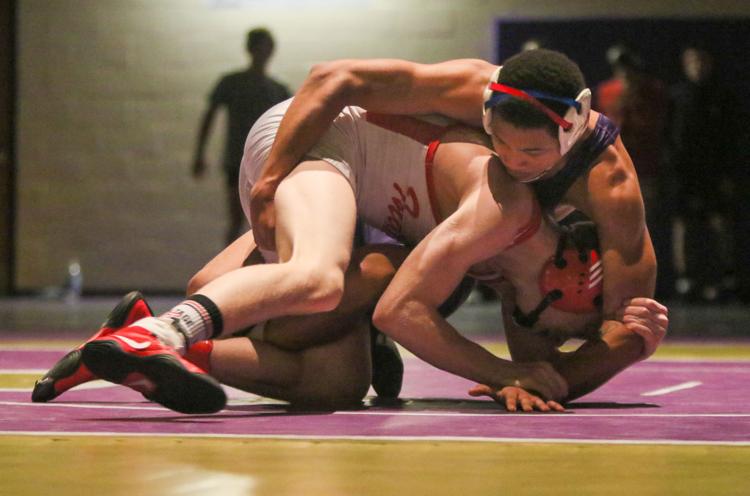 Hobart High School Wrestling Regional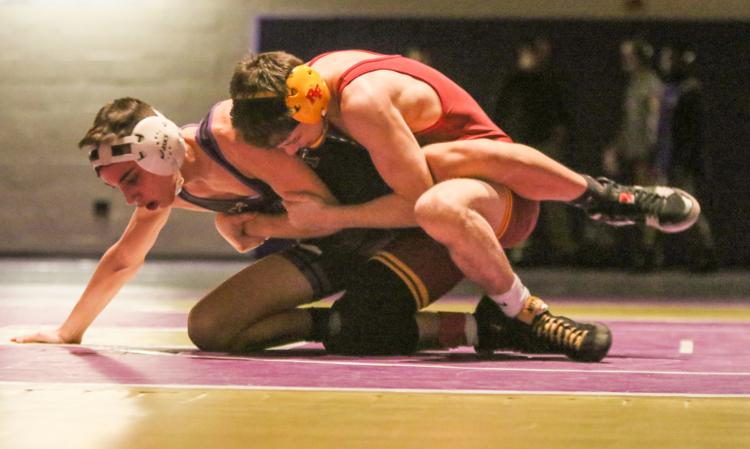 Hobart High School Wrestling Regional