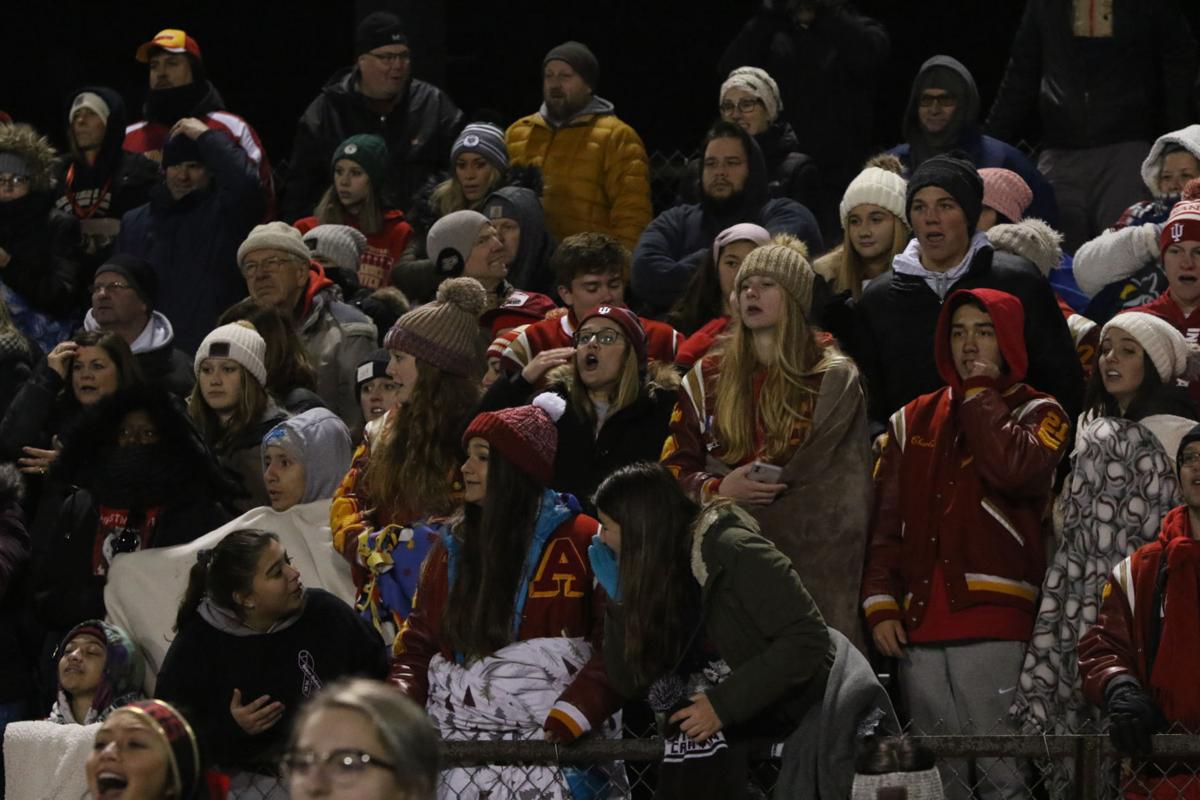 Mike Schultz spent much of Thursday morning working through an updated proposal to send to the Lake County Health Department.
The Andrean athletic director received new guidelines from the IHSAA on Thursday that will limit spectators to a maximum of 250 people per set of bleachers. While there is some ambiguity in the IHSAA guidelines as to what actually constitutes a "set of bleachers," it's clear that filling Andrean's home football bleachers to the 4,000-seat capacity won't be happening this season.
"I've had two goals since this thing started," Schultz said. "The first is creating a safe environment and the second is having a full season. Every decision I make is grounded in that. The thing I need to do now is touch base with Lake County Health. We have a proposal ready to go that might be able to get us more than 250 per side."
Andrean's issue is the school only has one set of restrooms at its football field and the IHSAA guidelines call for separate designated restroom facilities that include a separate designated entrance per 250 fans. Schultz is looking at renting portable bathrooms, but he understands he won't be the only one making that phone call.
"Those are going to be in high demand and I can't guarantee I'm going to get those Porta Potties," Schultz said. "We'll have a proposal to Lake County Health later on today. Not playing sports would be the worst and the next thing would be if we were playing sports and mom and dad couldn't come and watch their kid play."
Even if parents are able to attend games this fall, schools could be looking at a huge financial hit if attendance is limited to 250-500 fans, especially at football games.
"It kills our budget," Wheeler athletic director Randy Stelter said. "It absolutely kills our budget. Everyone can do that math. I've got close to $7,000 in football equipment that I need to replace or rehab. We just bought new soccer equipment. All that money comes from ticket sales and concessions. If you're not putting butts in the seats for football and basketball, that kills us."
The financial strain isn't limited to just the smaller schools in Northwest Indiana. Crown Point athletic director Bill Dorulla spelled out a bleak outlook when he started looking at the math on Thursday.
"(Limiting spectators) impacts the athletic program in a big way," Dorulla said. "A typical football game costs us about $2,000 just to have workers and open the gates. You have the six police officers, the ticket takers, the officials. If we have 500 fans at $6 each, that's $3,000. Now we're at $1,000 profit. You can't operate a football program with that kind of profit. It would be almost worth it to not have any fans at all so we could save the money on all the workers. Now, obviously we're going to try to work with our local health departments to get a plan in place so we can have more."
Dorulla is encouraged that Crown Point was able to hold a graduation in late July that had 600 students on the field and another 1,500 spectators in the bleachers.
"It's another obstacle that we're facing," Dorulla said. "We'll have a plan for the local health department. If we're able to hold graduation, I can imagine that we can get a plan approved that will allow us to have more fans at football games."