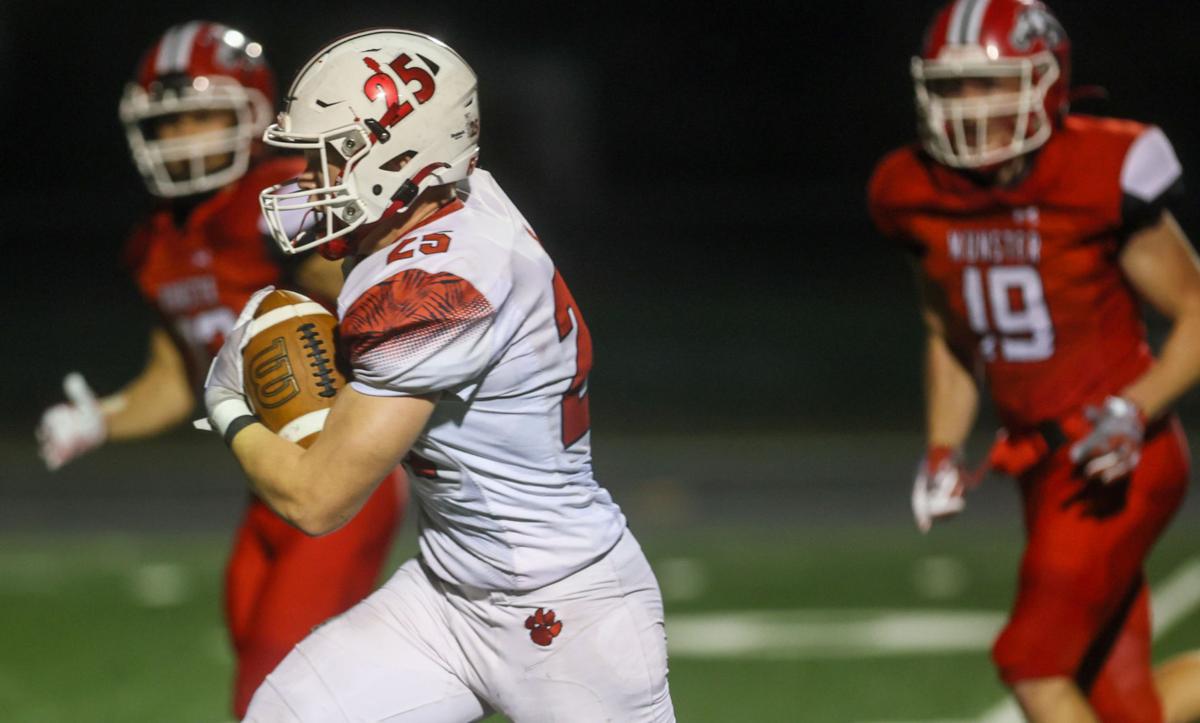 Sometimes it's better to be lucky than good.
Kankakee Valley was a little bit of both, but much more of the latter in its 35-21 win over host Munster Friday in both teams' Northwest Crossroads Conference opener.
Munster (2-3, 0-1 NCC) had some trouble holding on to the football after it fumbled on its first two possessions after driving into Kankakee Valley territory.
The Kougars were able to take advantage of just one of the turnovers, though, thanks to Jack Lamka's 23-yard score.
The Kougars (3-2, 1-0) also fumbled once in the first half. But on their next possession after Lamka's first score, he added his second touchdown of the night on a 5-yard TD after he set himself up for it on a 50-yard run the play before.
KV took a 14-0 lead into the half and Munster added its first score on an AJ Prieboy 1-yard TD with 7:39 in the third quarter.
However, the Kougars responded swiftly with a 99-yard kickoff return TD from speedy junior Louden Fugett.
The host Mustangs cut the lead to 21-14 after senior running back Blake Siurek added a 2-yard TD run with 1:39 in the third.
Lamka, however, wouldn't let his team lose after running for 192 yards and three scores on 25 carries.
"Take away some of the penalties and it could be 50-7, but defensively we played well against the triple option, which you don't normally see in the region," KV coach James Broyles said. "Having Andrean, Lowell and Hobart back-to-back is tough, but this game allowed us to grow."
Andrean 38, Highland 14: It took a while for Scott Ballentine and Co. to get firing, but eventually, the Andrean offense clicked en route to a Northwest Crossroads road win.
The 59ers (3-2, 1-0 NCC) struck first after Hunter Mason recovered a fumble by Highland (2-3, 0-1) and gave his offense prime starting position at the Highland 33-yard line.
Quarterback Scott Ballentine threw a 21-yard touchdown pass to Alonzo Paul at the 7:07 mark of the first quarter, and after a lightning delay paused the action for 40 minutes, he found his brother, Robby, for a 46-yard touchdown.
Highland fired back, as quarterback Nick Steele completed a 47-yard pass to Braydon Jones, and then found Leonardo Luviano for another 47-yard reception a few plays later, this time for a touchdown. The next possession, Trojans running back Drew Barsich broke loose for a 52-yard rushing touchdown, tying the game at 14 with 20 seconds left in the opening quarter.
Andrean responded with two steady scoring drives to jump out to a 28-14 lead before the half. Ballentine found Jacob Jones for a 10-yard touchdown completion, and on the next drive, 59ers running back Billy Jones darted in for a 3-yard touchdown.
The 59ers defense bought plenty of time for their offense though, regularly breaking through the Trojans offensive line to disrupt Steele on both passing and running downs.
"(The defense) kind of a blanket because you know you can take some risks on the offensive side," Andrean coach Chris Skinner said. "You know you can maybe be aggressive, knowing you have a defense behind you that can get a stop, create pressure and havoc at their end. I thought they did a really good job of getting after the quarterback today and making life difficult for him."
Hanover Central 57, Griffith 14: Sophomore quarterback Matt Koontz rushed for three touchdowns and passed for another two scores for the Wildcats in the big win.
Koontz scored on runs of 1, 6 and 47 yards, while he tossed a 69-yard scoring strike to Gannan Howes and a 15-yard touchdown pass to Juan Herrera. Koontz completed 6-of-9 passes for 181 yards and rushed for another 101 yards. Kyle Haessly added a 2-yard touchdown run and finished with 72 yards rushing on 14 attempts.
Hanover (4-1, 1-0 Greater South Shore) led 27-0 at the end of the first quarter and 51-7 at halftime.
Hanover backup quarterback Carter Magerski tossed a 55-yard touchdown pass to Rocco Bartolomeo late in the fourth quarter to wrap up the scoring for the Wildcats.
Griffith (2-3, 0-1), which had no answer for the Hanover offensive attack, managed to move the ball on the ground in the second half. Kyle Atkinson scored on touchdown runs of 5 and 16 yards. Cameron Thompson rushed for 86 yards on 6 carries for the Panthers.
TF South 35, Tinley Park 14: Ernest Temple ran for two touchdowns and quarterback Jacob Urdiales rushed for one score and threw for another as TF South (3-1, 2-0) won on the road in the South Suburban Blue.
St. Patrick 41, Marian Catholic 40: Marian quarterback Kyle Thomas ran 16 times for 317 yards and three touchdowns and passed for 90 yards and a score, but the Spartans (2-2, 0-1) fell to visiting St. Patrick (3-1, 1-0) in the CCL/ESCC Purple.
Correspondents Paul Honeycutt, Gavin Good and Chris Breach, and Times staff contributed to this story.
Gallery: Munster hosts Kankakee Valley in Northwest Crossroads action
Kankakee Valley visits Munster football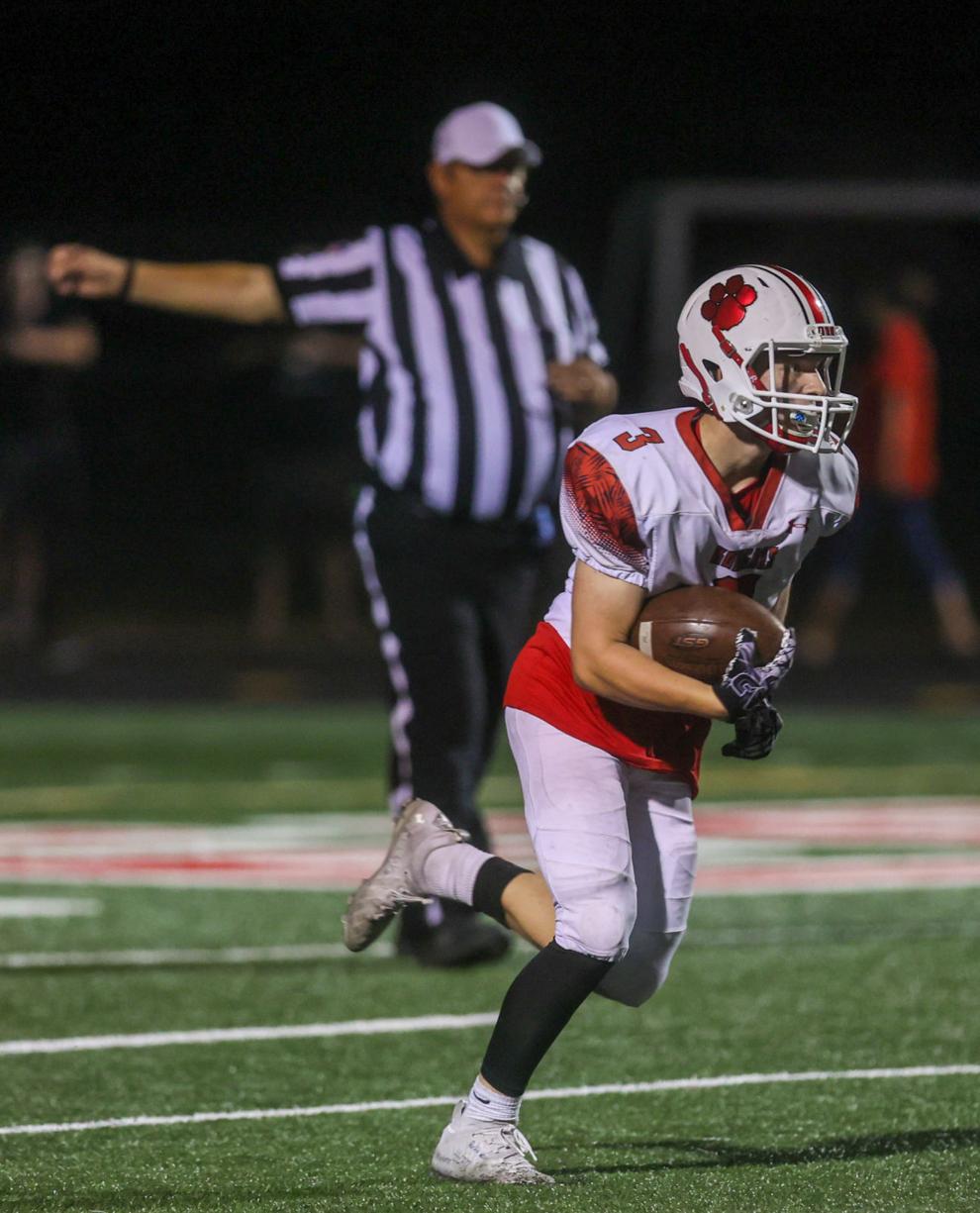 Kankakee Valley visits Munster football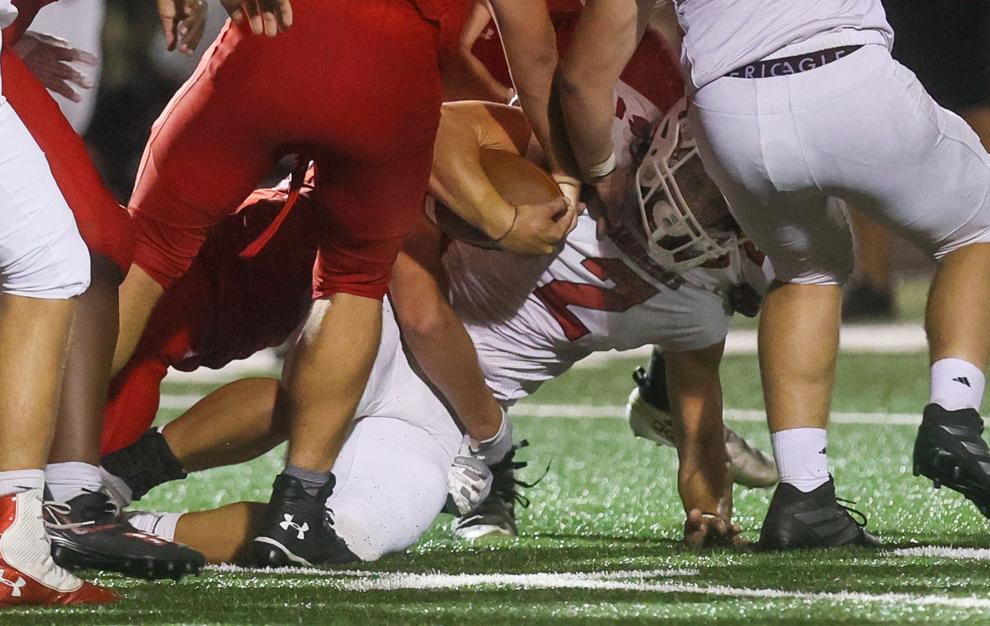 Kankakee Valley visits Munster football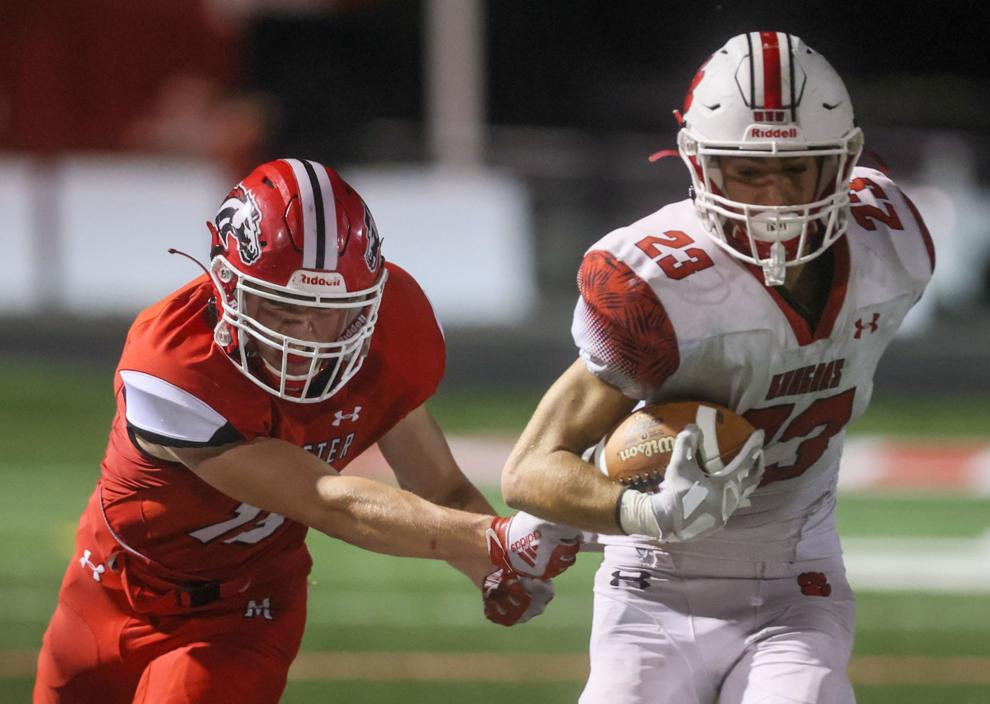 Kankakee Valley visits Munster football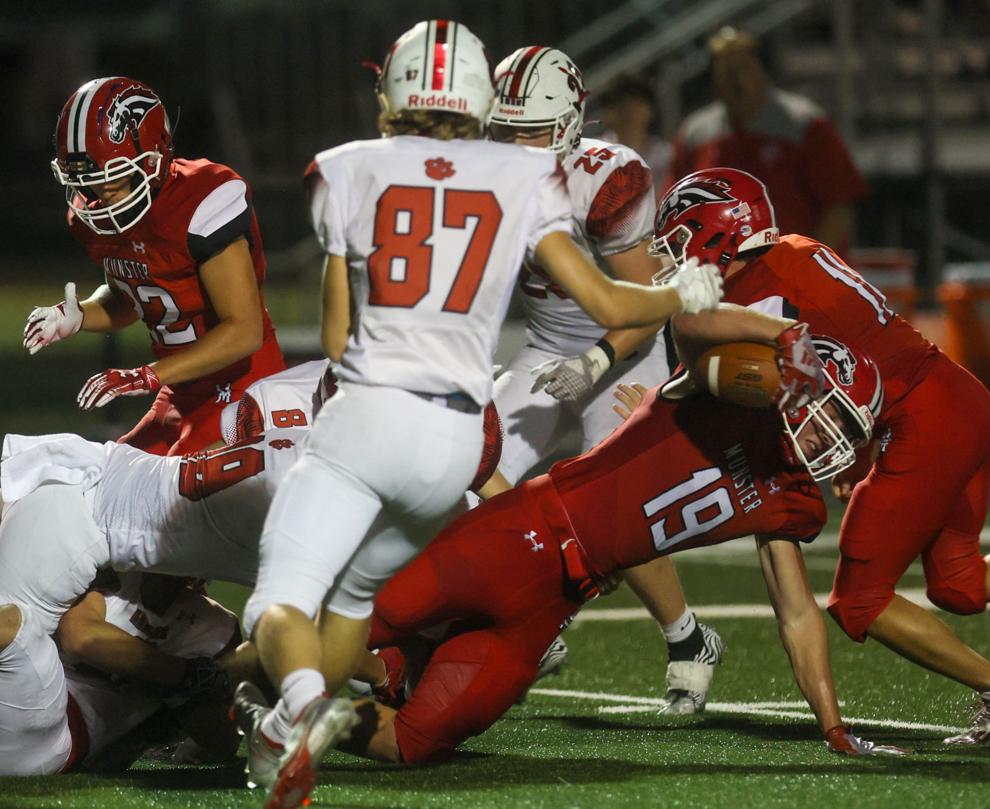 Kankakee Valley visits Munster football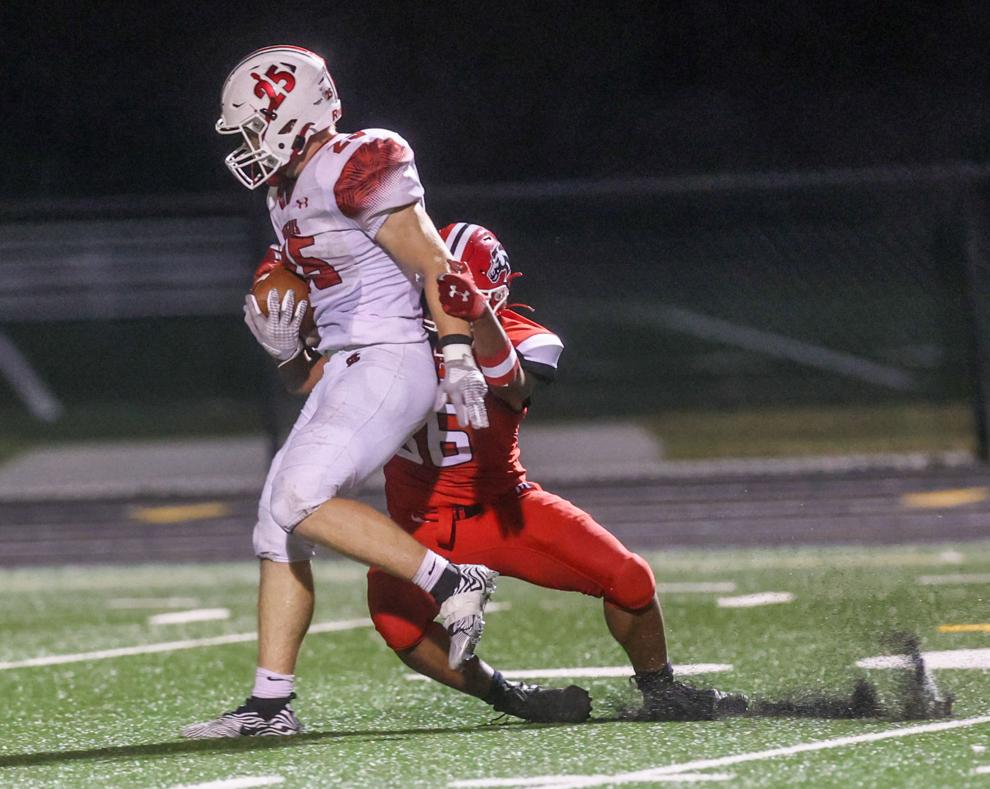 Kankakee Valley visits Munster football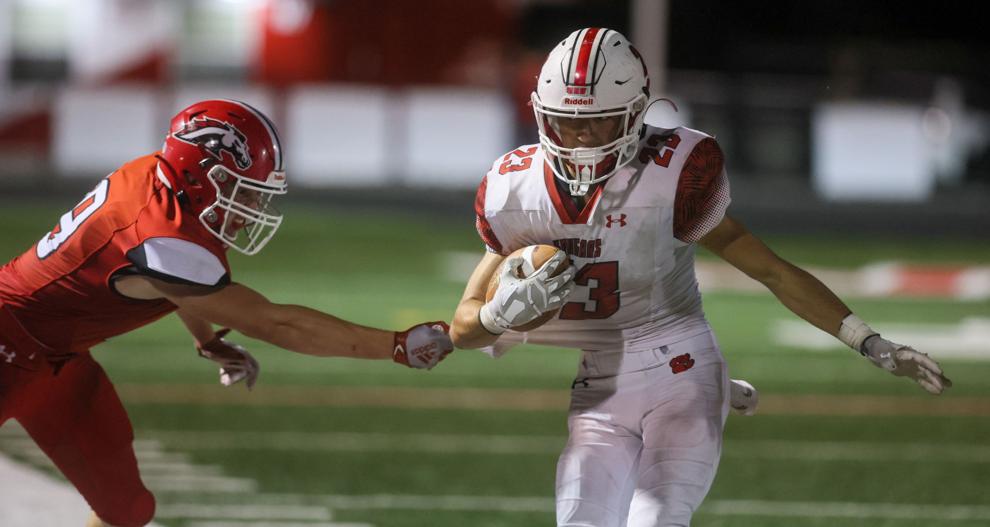 Kankakee Valley visits Munster football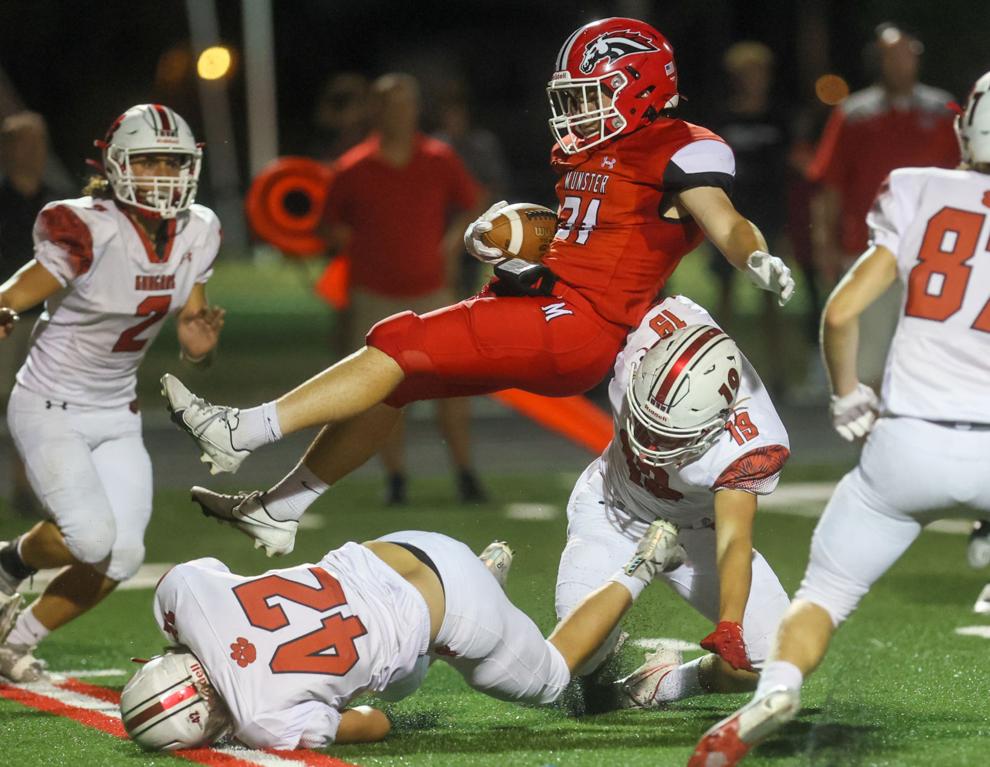 Kankakee Valley visits Munster football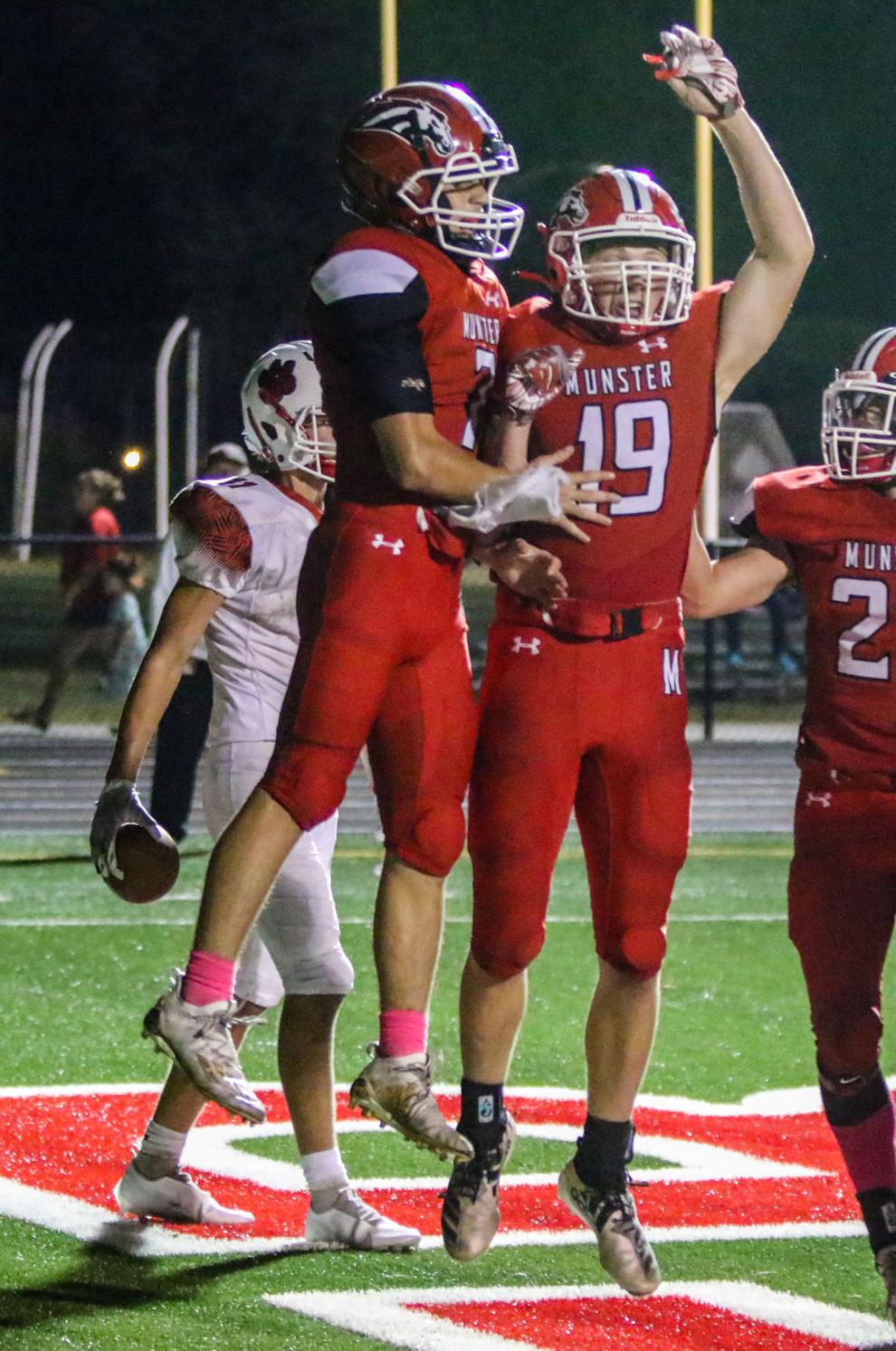 Kankakee Valley visits Munster football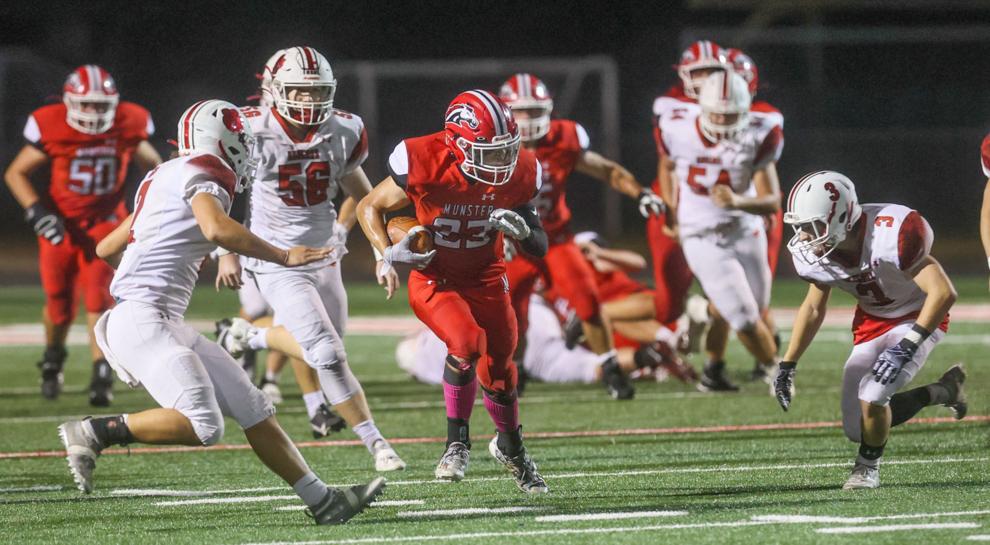 Kankakee Valley visits Munster football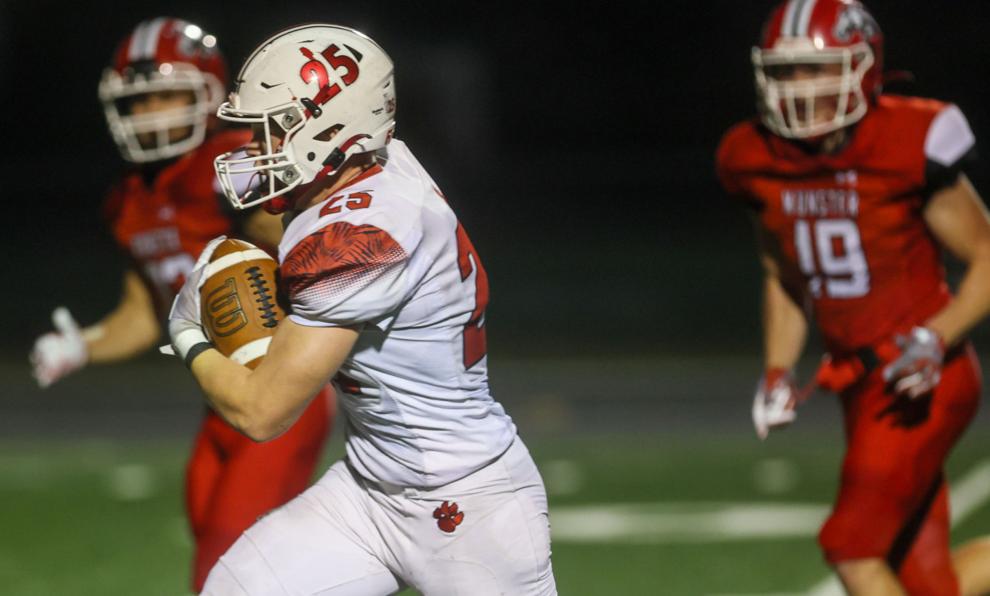 Kankakee Valley visits Munster football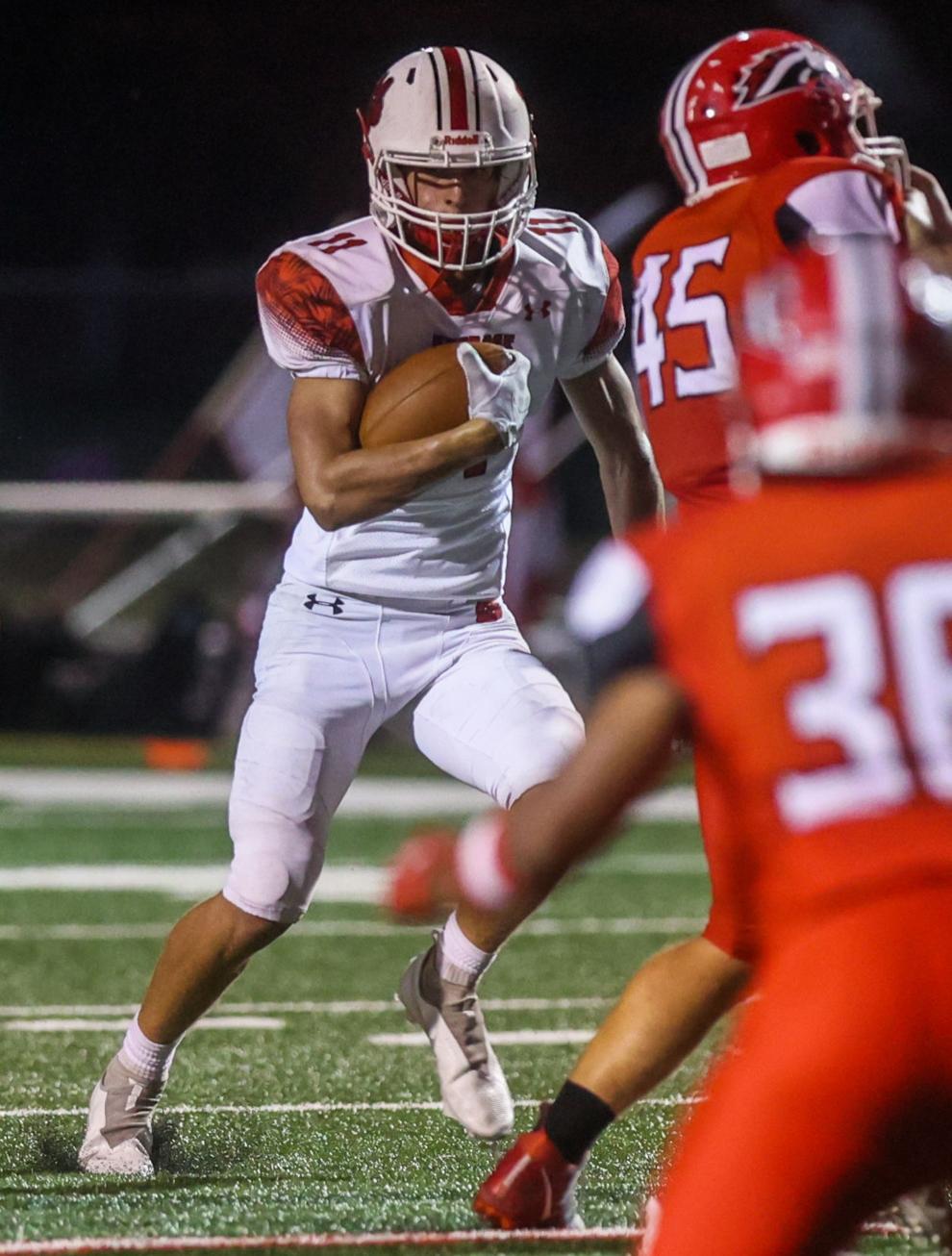 Kankakee Valley visits Munster football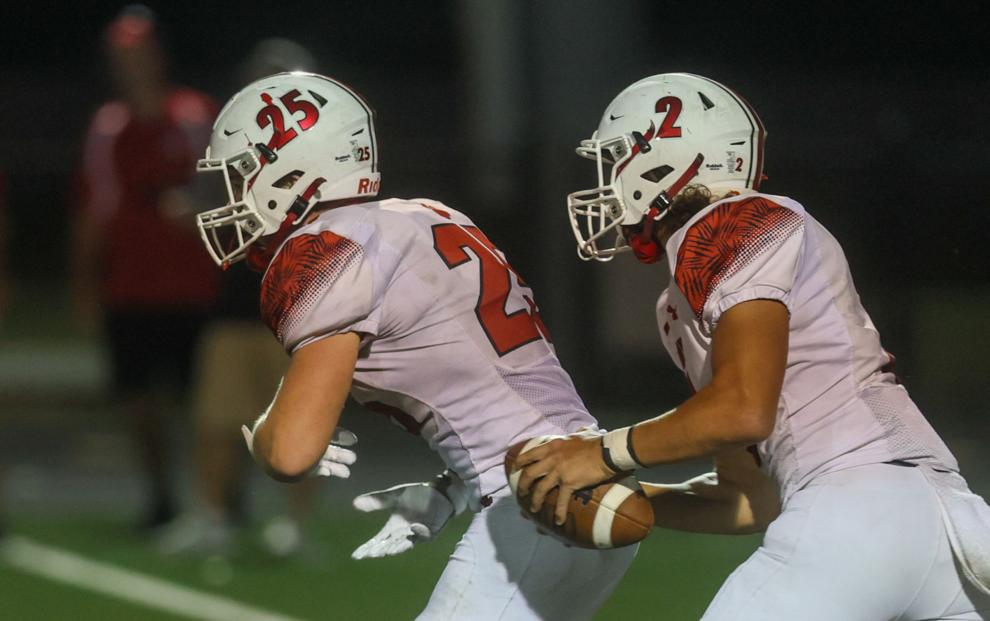 Kankakee Valley visits Munster football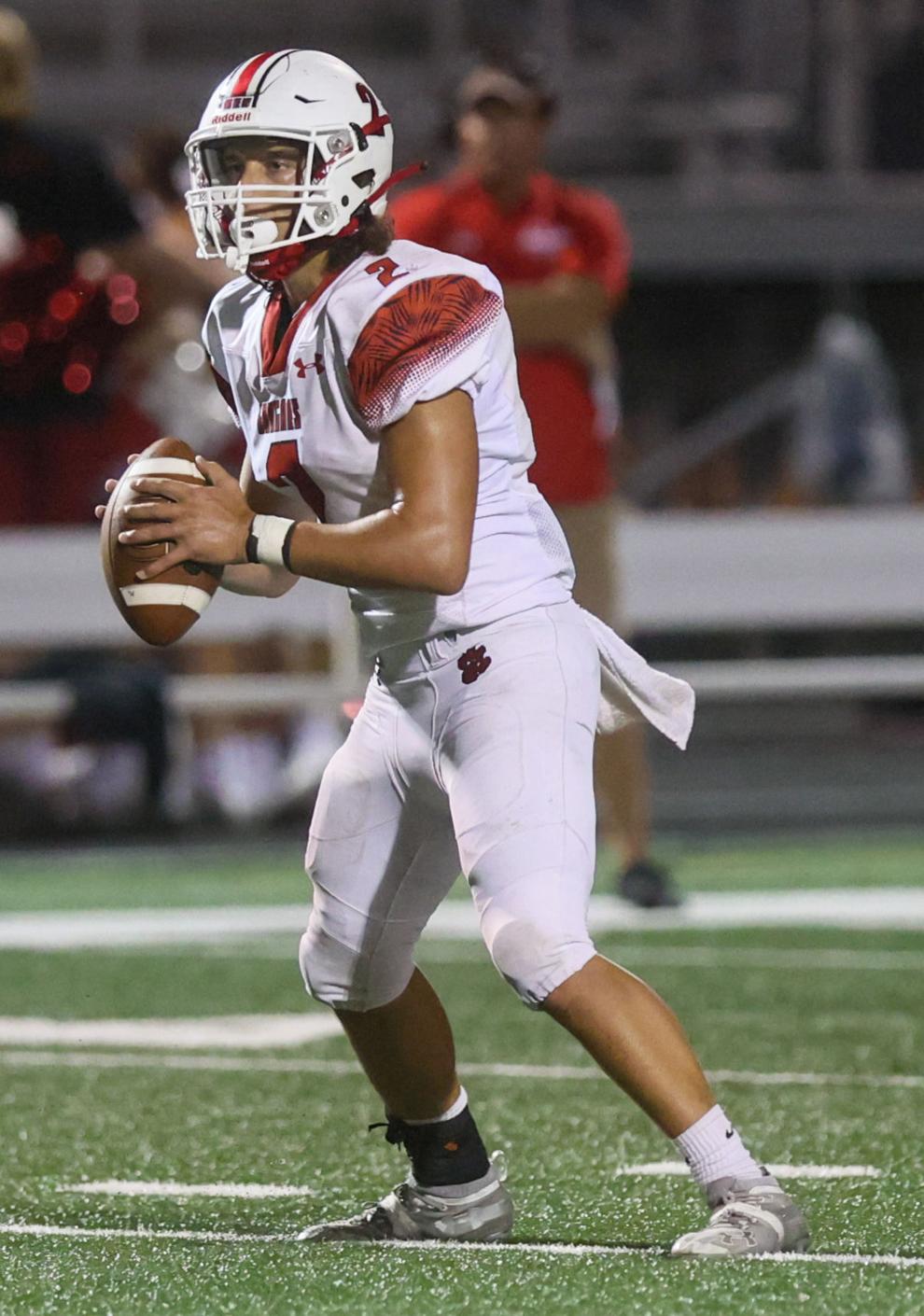 Kankakee Valley visits Munster football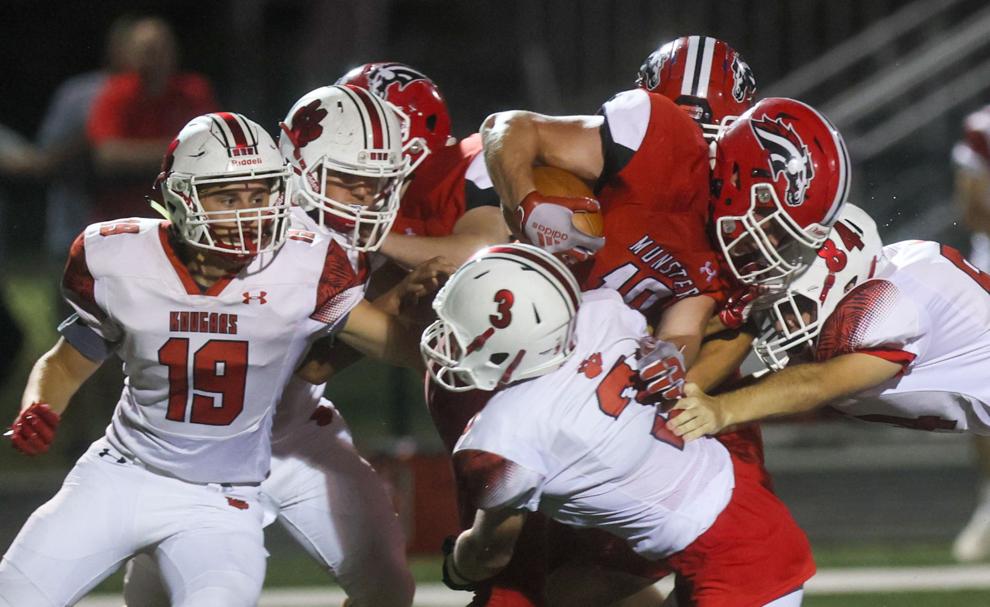 Kankakee Valley visits Munster football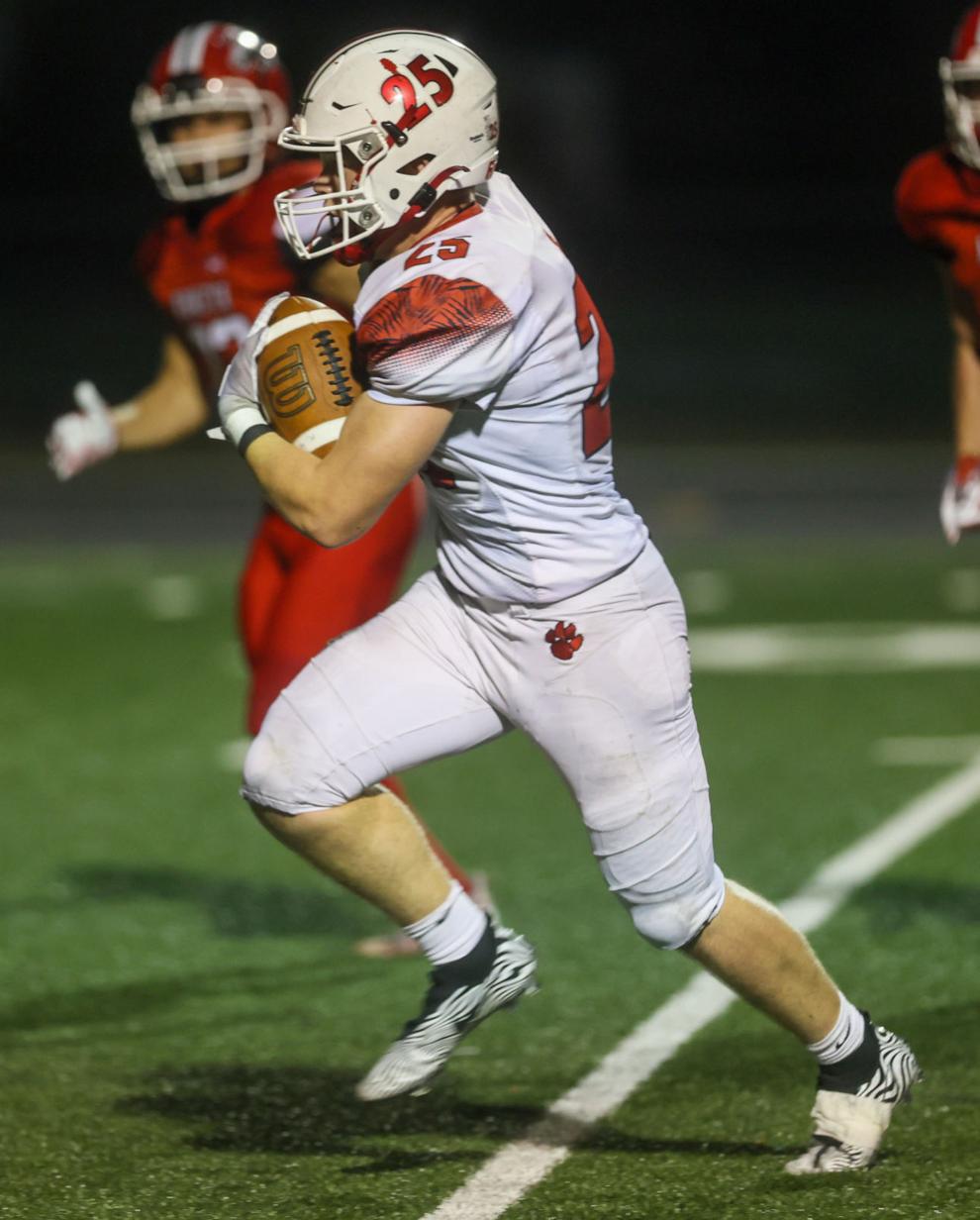 Kankakee Valley visits Munster football
Kankakee Valley visits Munster football