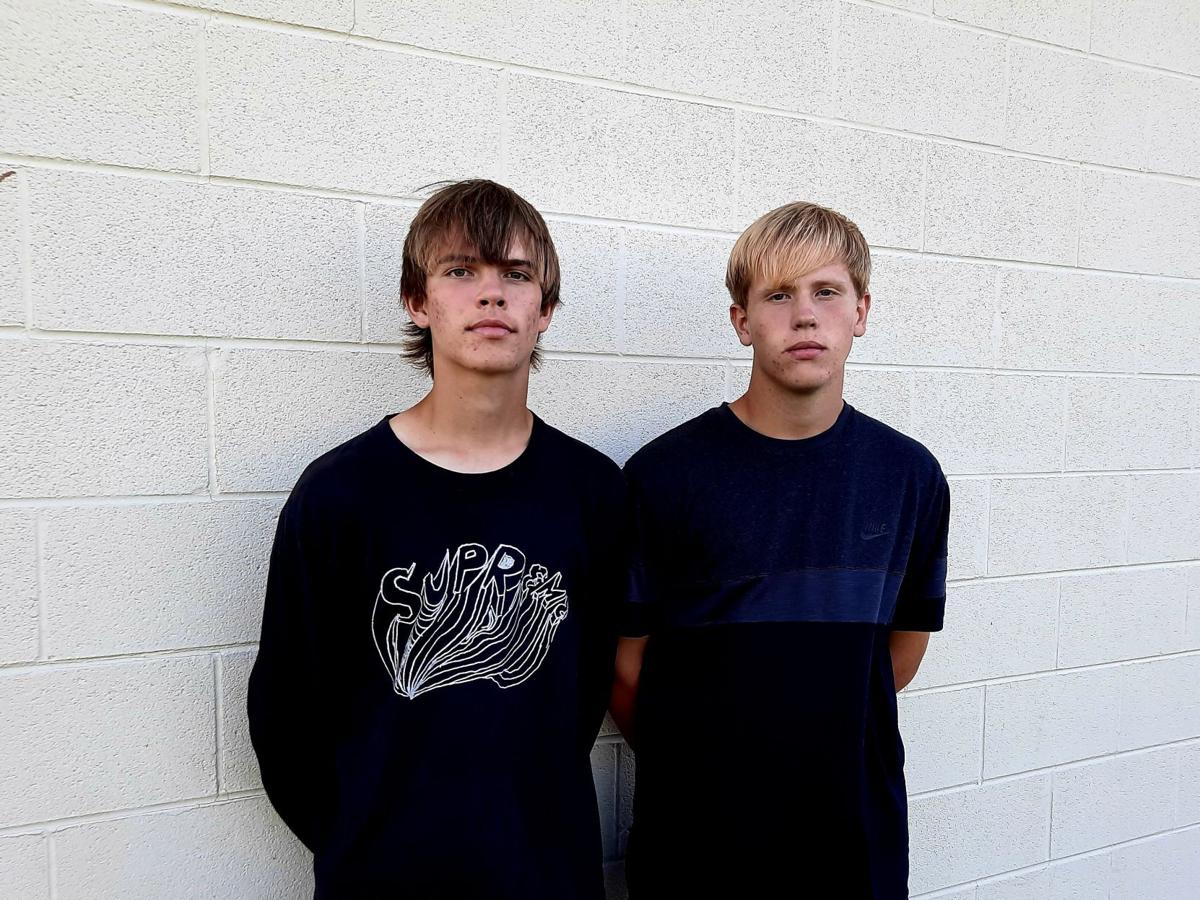 MERRILLVILLE — Telepathic center backs could be an advantageous thing for a soccer team to have.
Fraternal twins Zach and Josh Krause don't have to talk much along the Merrillville backline. They tend to know what each other is thinking.
"I always feel like I know where he's at on the field," Zach Krause said. "There are times when I'm thinking it's my ball and he comes out of nowhere and heads it, but for the most part we're pretty in tune."
The seniors sometimes move in unison or back up one another without saying a word. They don't have to speak.
"In the beginning, we would say to them, 'Hey, you've got to communicate.' Then we saw pretty quickly that they really don't," coach Brian Past said.
The last season and a half has been an opportune time for the Pirates defense to have that ability.
The Pirates were one of the last teams in the area still running a double diamond formation with a stopper and sweeper. Assistant coach Michael Sterling came in and helped update the program before last year. Merrillville, like most teams, now runs a flat back four.
The Krause twins are at the heart.
"I always had a concern because (the new defense is) more zonal than man-to-man. We needed kids with a high enough soccer IQ to understand those aspects of it," Past said. "That's right up Josh and Zach's alley. They understand the game very well. I've always thought the kids that do well academically are some of the best athletes because they just understand the game."
Intelligence isn't an issue for the Krause brothers. Each ranks in the top 20 in the Merrillville senior class with GPAs above 4.1. It's one of the few areas between the brothers where winning isn't the top priority.
"We just try to help each other (with school) so it takes the stress off. We just both want good grades," Josh Krause said. "At the end of the day, that's not something we feel like we need to be competing as long as we're both succeeding."
Having a couple smart kids in the back has come in handy, as the new system wasn't fully installed last season. The pandemic took away what could've been useful time in the spring and summer to acclimate the team to a new look.
The Pirates (2-1-1, 1-1 Duneland Athletic Conference) already have shut out both LaPorte and Andrean.
Defense is the current focus, but Past said the Krause brothers can and have played pretty much everywhere on the field. Both are former midfielders. Josh even steps between the pipes in practice on occasion.
Down 2-0 at half against Kankakee Valley earlier this season, the brothers moved up to the outside midfield spots to try to help with the attack. Merrillville battled to a 3-3 draw in that game. Josh had two goals and an assist.
The Pirates attend a team camp every summer at Purdue Fort Wayne, living in the dorms for a few days. Zach and Josh always ask to be roomed with a different teammate. It's the first chance they get to be away from each other.
"It's not that I don't like living with him but if you have friends on the team, you want to hang out with them. You don't want to hang out with the person you've been hanging out with for 18 years," Josh Krause said.
That feeling has its limits, though. They hope to go to college together, maybe at Indiana University in Bloomington.
Before that, Merrillville wants to change its recent history. The Pirates haven't won a sectional title since back-to-back state championship appearances in 2001 and 2002.
"I don't want to lose in the first round of sectionals. I want to go out strong, get a win in the sectional and see how far we can go," Josh Krause said.
Football recap: Chesterton's last-minute touchdown, Merrillville's breakout WR highlight DAC wins
The opening night of Duneland Athletic Conference play did not disappoint. Here's a look at the scores, stories, sights and sounds from Friday night.