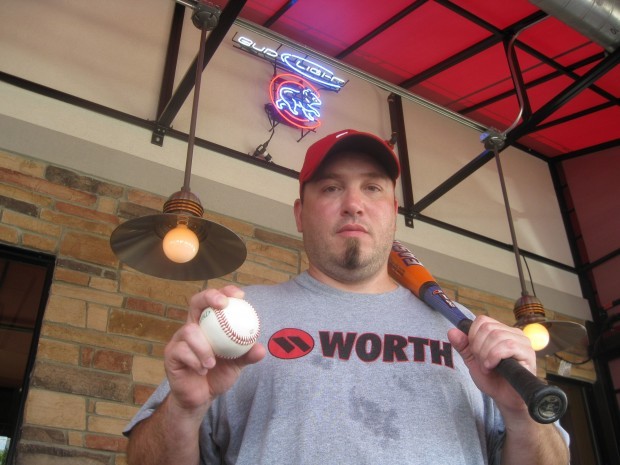 HIGHLAND | The greatest day in Tom Oakley's life was when his daughter was born.
The second greatest day was when he was born again -- as an organized baseball player.
"It was such a great feeling to put on a uniform again. To play fastpitch again with umpires calling balls and strikes," Oakley said. "I mean I was doing the adult softball thing, but it was nothing like playing baseball."
Oakley, 40, played high school ball at Morton before continuing his career at South Suburban College. For the past seven years, he has played adult baseball. Oakley believes he has some more years left in him, but he knows that adult baseball's survival is often tenuous.
"You have more fall youth baseball and more Little League's playing on Sundays," he said. "It's getting harder to secure fields with towns and park districts.
"That's why it's so important to maintain a strong relationship with the community and give back to it. If they're willing to allow us to play on their fields, we have to show some gratitude and help them out in any way possible."
Oakley and a group of other adult baseball "vets" are putting together a local chapter of the Men's Senior Baseball League, which will debut next spring.
"It will be a 25-and-over league," said Oakley, who will be the league's president. "Hopefully, that will attract more younger players as most adult leagues are 28-and-over or 30-and-over."
Oakley said there are about 11 teams already interested in joining, but they are still seeking more teams and individuals.
"One thing we'll have are upper and lower divisions," Oakley said. "That's the problem with many adult leagues ... too many one-sided blowouts. Those aren't much fun and they tend to discourage the newer clubs."
Though the debut season is months away, Oakley has already fielded a team to compete in the MSBL World Series to take place in Arizona in late October.
"Last year, we played in the NABA World Series (in Florida)," Oakley said. "We managed to win a game. We only had nine players. We'll have more for this one."