Get comfortable being uncomfortable.
It's a mantra in the Merrillville wrestling room, one that senior 126-pounder Malik Hall took to heart after a freshman season spent on the junior varsity roster, stuck behind talented upperclassmen Juan Maldonado and Martin Cruz.
"A lot of guys think they work hard, but they don't want to get themselves uncomfortable. I try to show younger guys that I get uncomfortable every day. I push myself," Hall said. "I apply it to my character, anything that I think that I'm not strong in. I try to get out of that comfort zone."
That extends away from the mat, as well. Hall takes more difficult classes than he needs to at school. He talks to people he's unfamiliar with to try to expand his experiences. It's paid off in wrestling.
Hall finished sixth at 106 pounds as a sophomore. He made it to Bankers Life Fieldhouse again as a junior at 120 pounds. The aim with this postseason is to do it again.
"We don't stray away from competition," Pirates coach David Maldonado said. "We want to put them in as many positive adverse situations as possible. That's the only way to get better. As adults, we're almost afraid to put our kids in those situations because as a parent or a coach we don't want to see them lose. They need to learn to be comfortable in uncomfortable situations."
The second trip to the state finals was a disappointment for Hall. He went in with high hopes but lost to Churubusco's Dominic Heath in the opening round. Hall tried to get a single leg takedown but let go and Heath caught him in a headlock.
He never recovered and the result was a 7-5 loss.
"It was just that one mistake. I tried to fight back in the match and I couldn't. There's no way I should've lost that match," Hall said. "It took me a while to get that fire back. It was a huge obstacle to overcome. It definitely made me hungrier and a few months later I said 'I've got to do it this year.'"
Hall was one of eight individual Merrillville winners at the EC Central Sectional last Saturday. The Pirates took home their 17th straight sectional trophy, advancing 13 to Saturday's Hobart Regional.
Maldonado said, while the Pirates' season has been up and down, senior leadership from guys like Hall, Jason Streck and Aleksandar Pejovski has been key to navigating an unpredictable year.
Hall isn't finished, though. He plans to leave an example for future Merrillville wrestlers.
"I feel like there's tons of improvements I can make in these last few weeks and I'm willing to put in the sacrifices to make them," he said. "I'm trying to win it all. I'm not holding back and I don't feel like I have anything to lose. I have confidence in myself and there's no reason why I shouldn't win it all."
Portage edges Hobart for title
Host Portage won its sectional Saturday, edging Hobart with 267 points to the Brickies' 260. The Indians and Brickies each won five weight classes and qualified 13 for the regional.
River Forest's Jeffrey Bailey (106), Calumet's Robert Garrett (285) and Griffith's Conner Cervantes (160) and Lucas Metz (182) were the other individual champs.
Crown Point extends streak
Crown Point won its 19th consecutive sectional crown with a dominant 324 points Saturday, 116.5 better than second-place Lake Central. The Bulldogs won nine weight classes and advanced all 14 wrestlers to the regional.
The Indians' Johnny Cortez was the 106 winner, Jake Sues was the 182 champion and Michael Degrado was the first-place match at 220. Kankakee Valley's Aiden Sneed won at 170. Jonathan Mollencupp, of Wheeler, was the heavyweight champ.
Gallery: LaPorte Sectional
Gallery: Wrestling sectional at LaPorte
LaPorte wrestling sectionals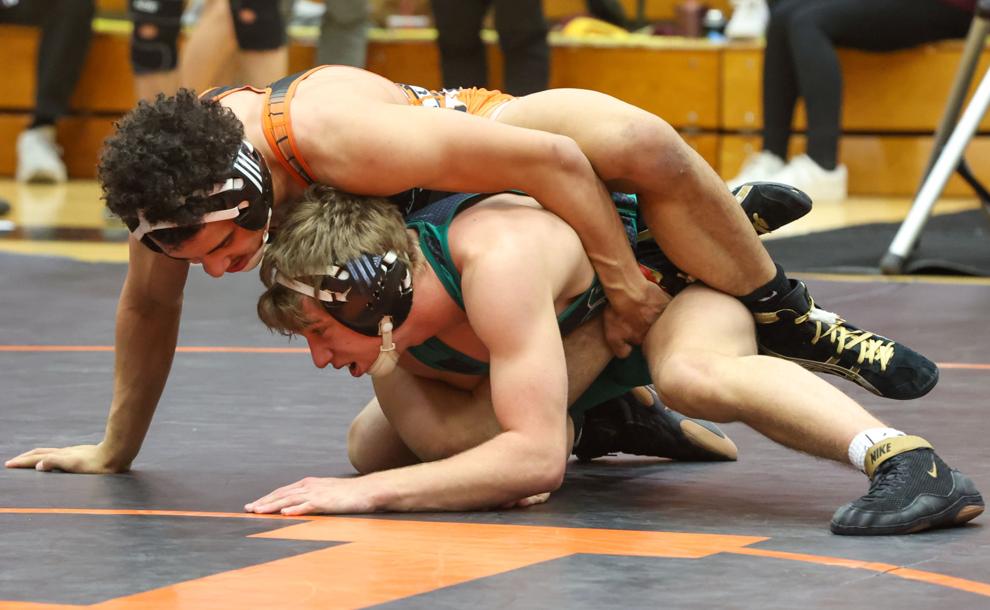 LaPorte wrestling sectionals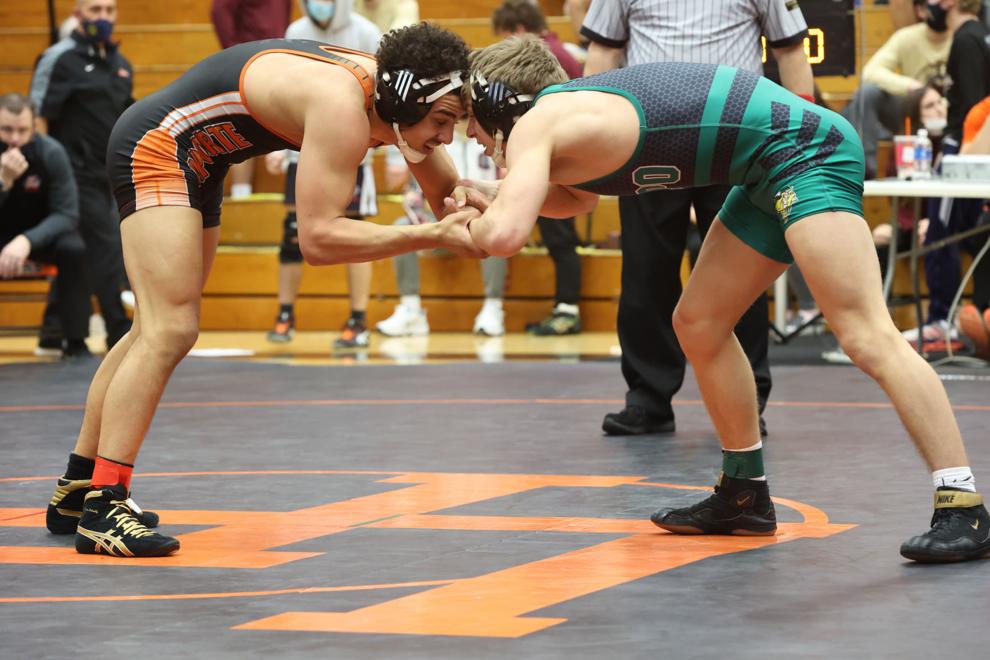 LaPorte wrestling sectionals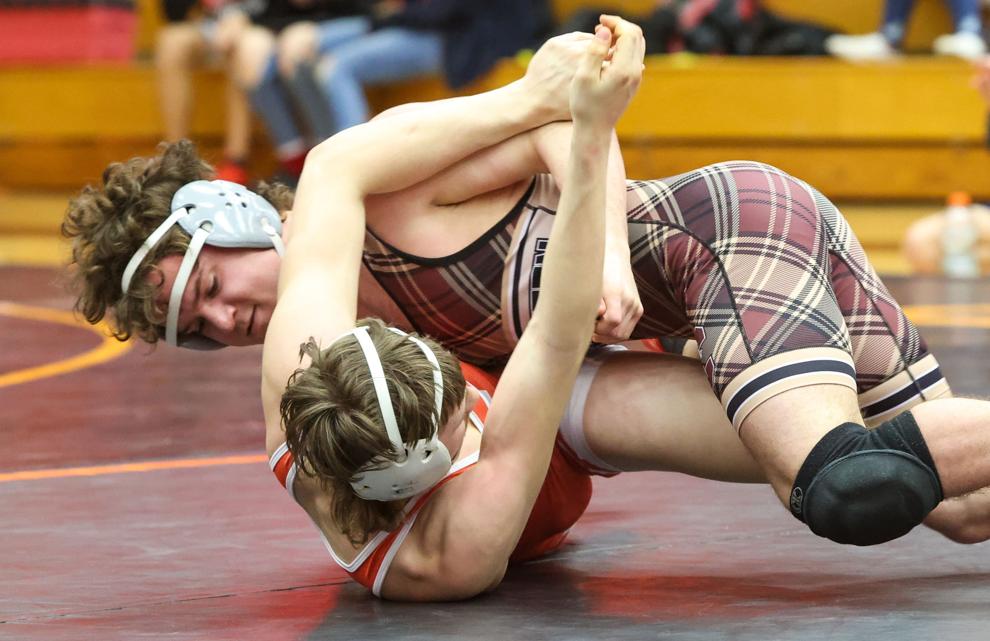 LaPorte wrestling sectionals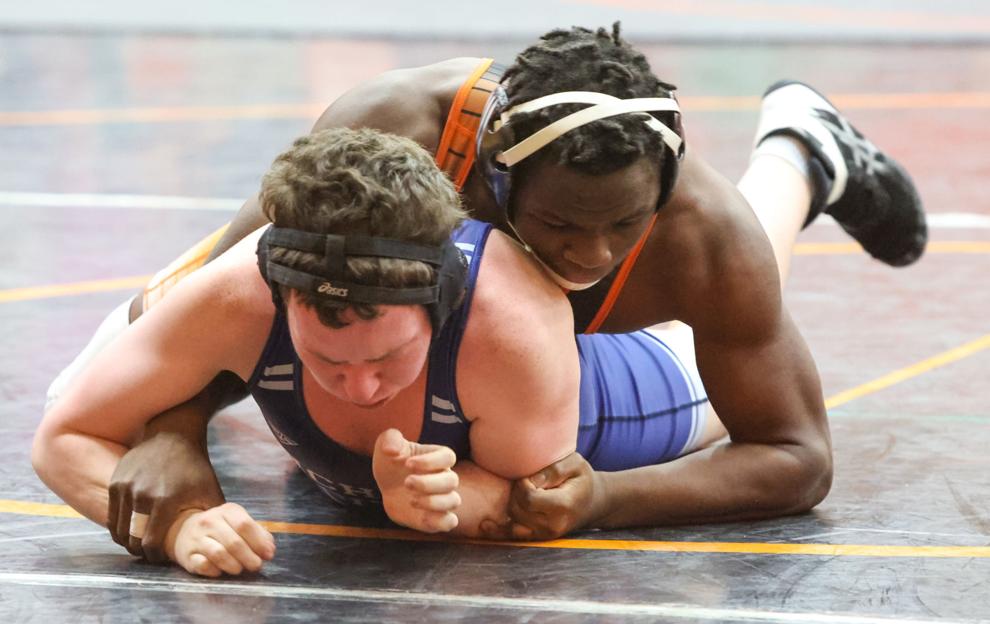 LaPorte wrestling sectionals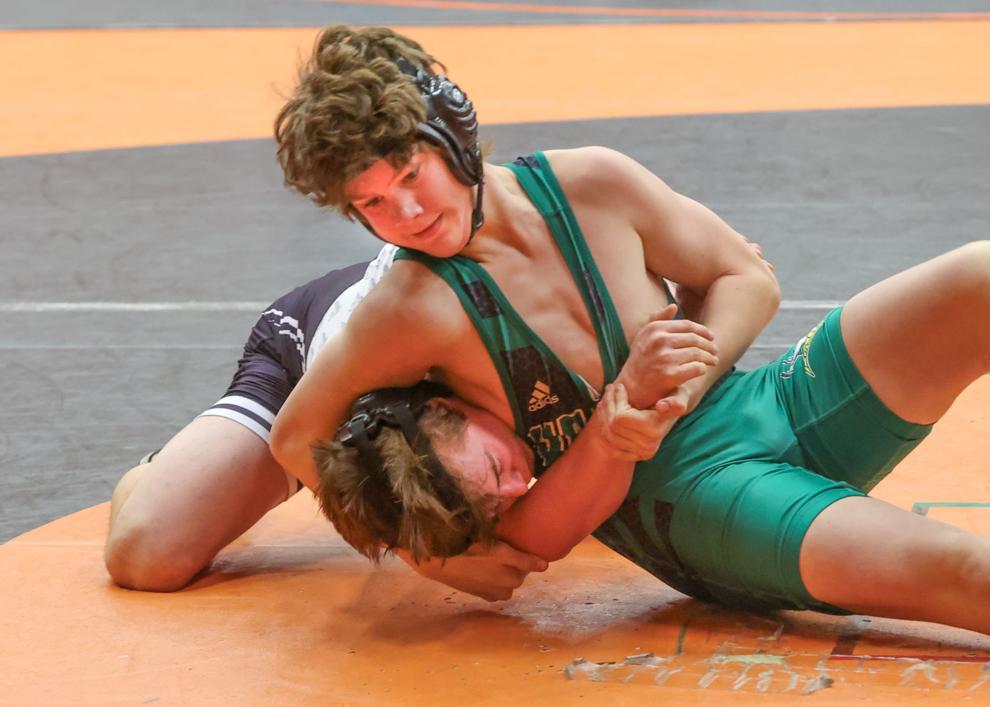 LaPorte wrestling sectionals
LaPorte wrestling sectionals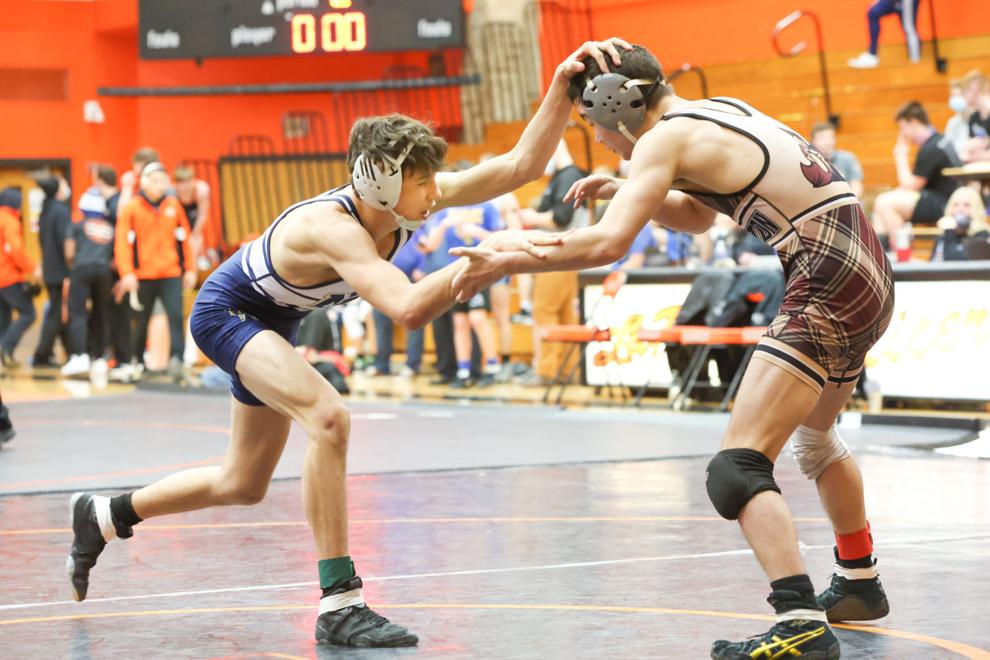 LaPorte wrestling sectionals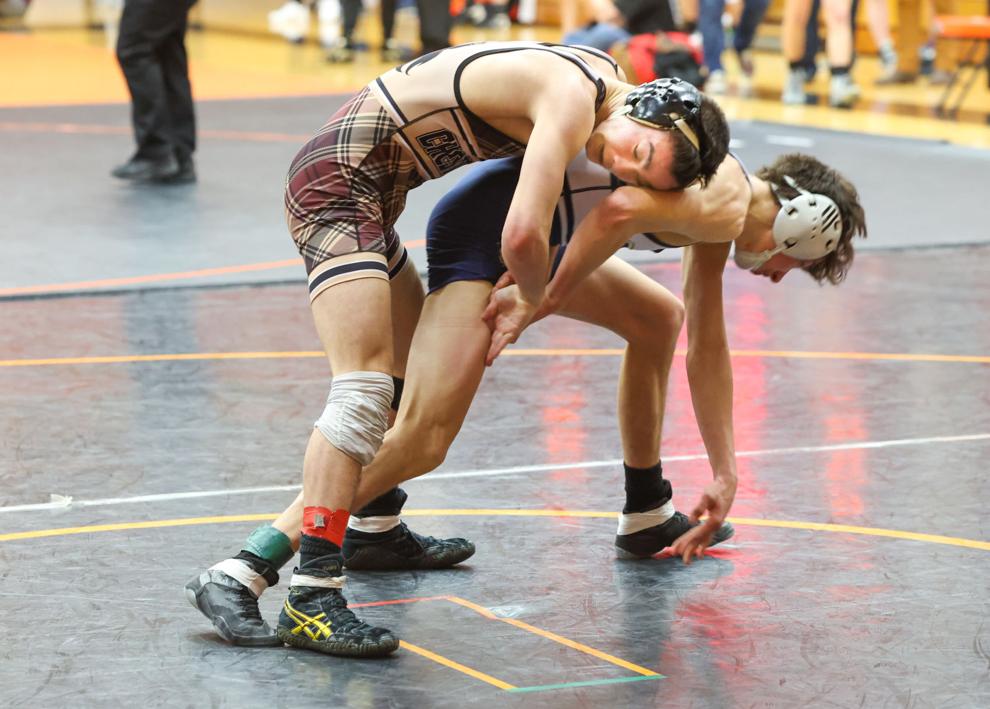 LaPorte wrestling sectionals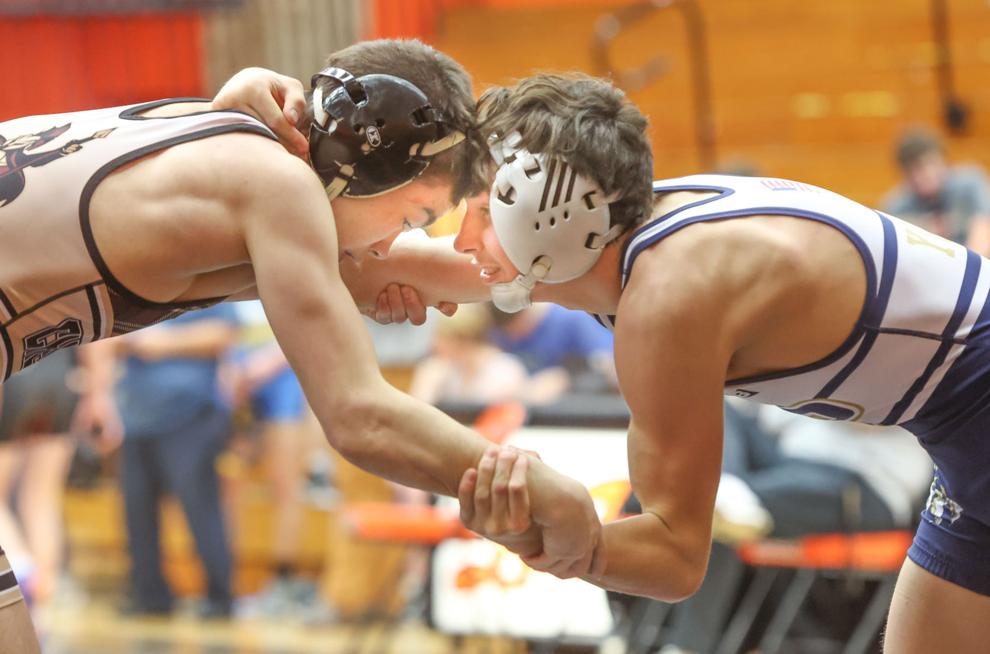 LaPorte wrestling sectionals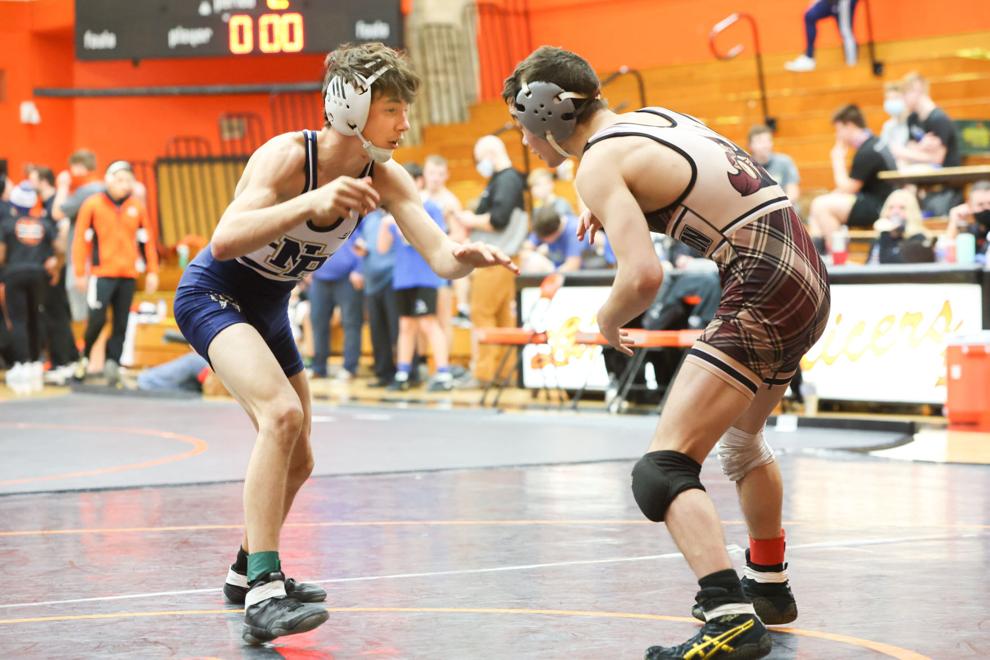 LaPorte wrestling sectionals